Ralph Haver AIA: A Chronology
Compiled by Alison King, founder of Modern Phoenix LLC
This chronology features just a sampling of highlights from the firm's inventory. Many buildings listed here were personally designed by Ralph Haver AIA but several were also designed by principals of the firm.
James Salter AIA
was responsible for the overall look during the award-winning years.
Jimmie Nunn FAIA
was responsible for on-site supervision of projects, and interfacing with the public and civic groups in order to get projects approved.
Some projects like the
Phoenix Municipal Complex
,
Quebedeaux Chevrolet
, the
Ciné Capri Theater
and Tower Plaza were completed in collaboration with other firms. Surely dozens of collaborators assisted in design over the decades, but individual credits for the architect of record are difficult to verify.
An
Arizona Republic
article marking Haver & Nunn's 30-year collaboration cited that the firm built in excess of $500 million dollars worth of buildings by the mid-70s. Verified research documents more than a dozen tract home developments officially bearing Haver's name, totaling hundreds of homes — but the inventory was reported to total roughly
20,000 tract homes
built within a five-year span across Arizona, New Mexico and Colorado, thanks to the
Johnny Appleseed of affordable Housing, Sam Hoffman
.
Primary and secondary sources document dozens of
custom homes
in the Valley of the Sun. Over 250 individual churches, schools, factories,
commercial buildings
,
apartments
,
townhomes
, and
civic buildings
were cited in the firm's portfolio by 1967.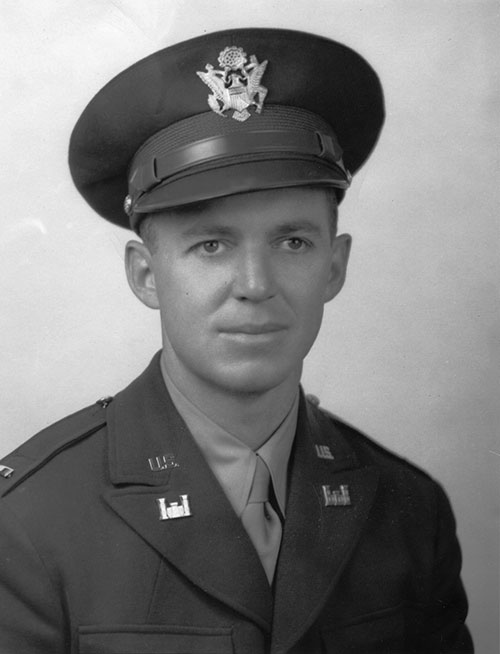 The Early Years
1915 Born in Pasadena, California the son of a Harry, a mason and Alice, a schoolteacher
1941 Graduated University of Southern California, Pasadena with a degree in Architecture
1942 Works for Gilmore & Varney architecture firm in Phoenix, AZ
1942 Enters the Army Corps of Engineers
1943 Serves as a "90 Day Wonder" in the South Pacific and marries wife Millie, whom he met at a USO dance,
1946 Separated as Captain from Army Corps of Engineers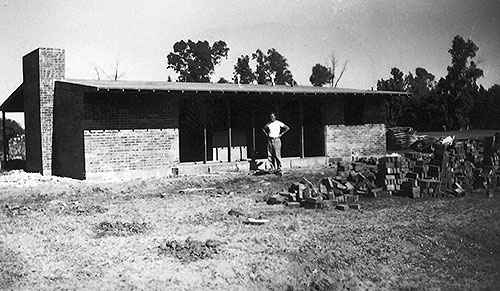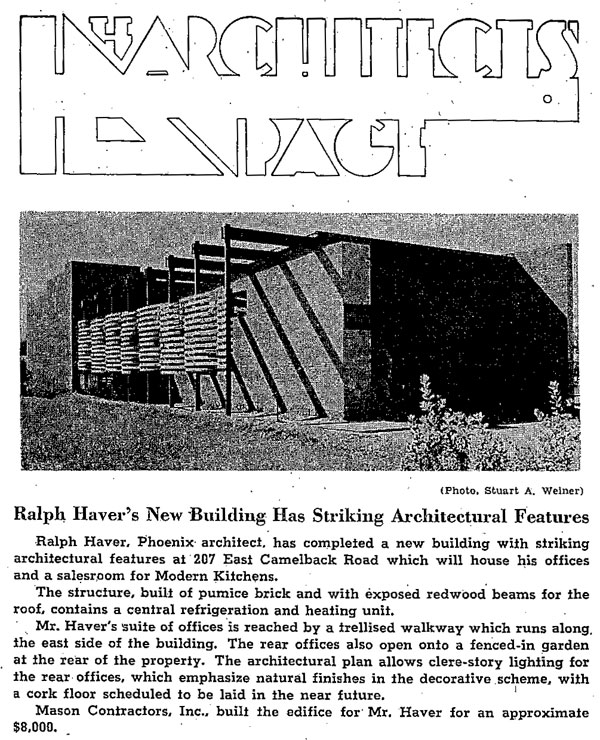 1947 Develops Southdale subdivision with his brother, South Phoenix
1948 Kensington Terrace subdivision, Uptown Phoenix
1949 Mañana Vista subdivision, Phoenix
1949 Country Club Apartments [FHA Housing], Uptown Phoenix
1949 Madison Rose Lane and Madison #2 schools, Uptown Phoenix
1950 Luke Air Force Base Housing, Glendale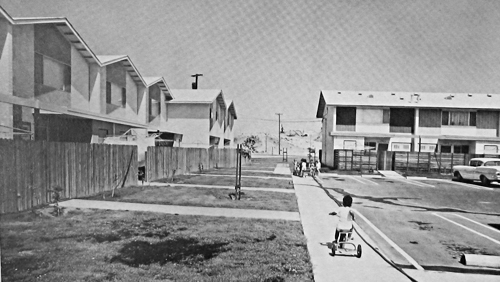 1950 The Peggy Reed Residence at Ingleside Country Club, Central Phoenix
1950 The Nelson Residence, Uptown Phoenix
1950 The Morse Residence, Uptown Phoenix
1950 Mayfair Manor subdivision, Uptown Phoenix
1951 Hoffman Homes with F&S Construction, Uptown Phoenix
1951 Poladian Residence, Uptown Phoenix
1951 Koko Theater and Restaurant aka Koko Club, Biltmore Area
The Civic Boom Years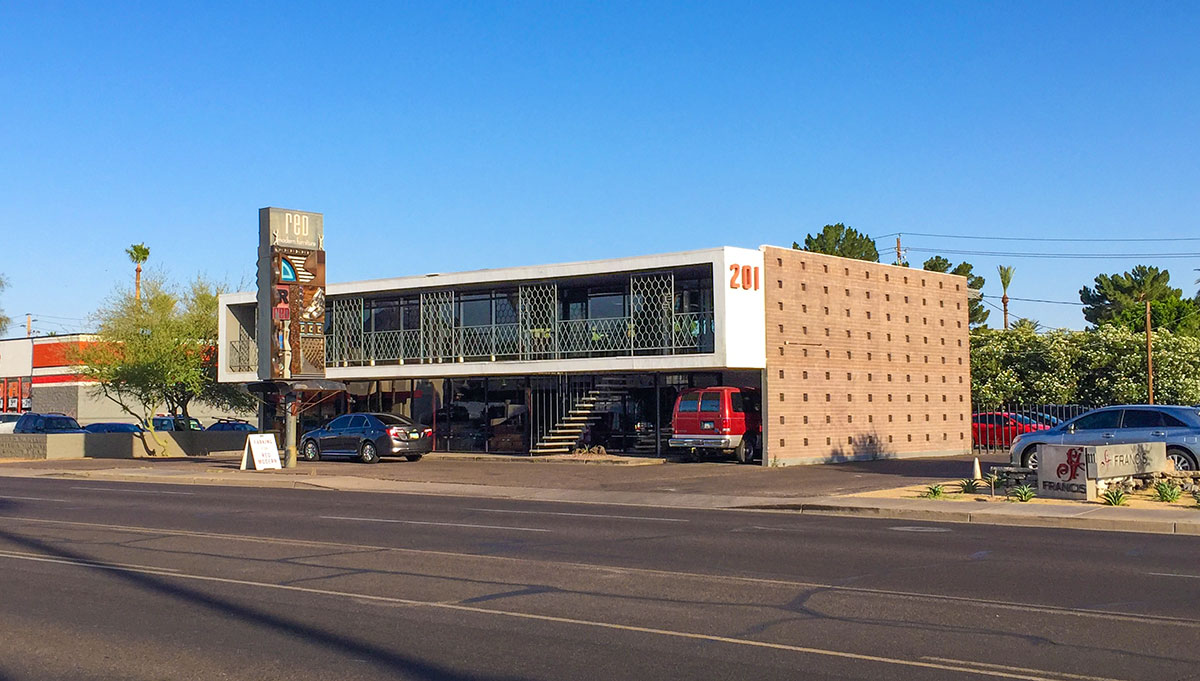 1952 Princess Homes in Northwood subdivision, Uptown Phoenix
1953 Entz White Lumber, Uptown Phoenix [demolished]
1953 G.E. Wonder Home, Paradise Valley [unrecognizable/demolished]
1954 Lou Regester Furniture [now Copenhagen Imports], Uptown Phoenix
1954 Quebedeaux Chevrolet [with Victor Gruen], Downtown Phoenix
1954 Starlite Vista subdivision, North Phoenix
1954 Maricopa School, Maricopa
1955 Haver Development Corp. is formed with Ralph, Millie and Alice Haver
1955 Various homes in Tonka Vista subdivision including second Haver family home, Uptown Phoenix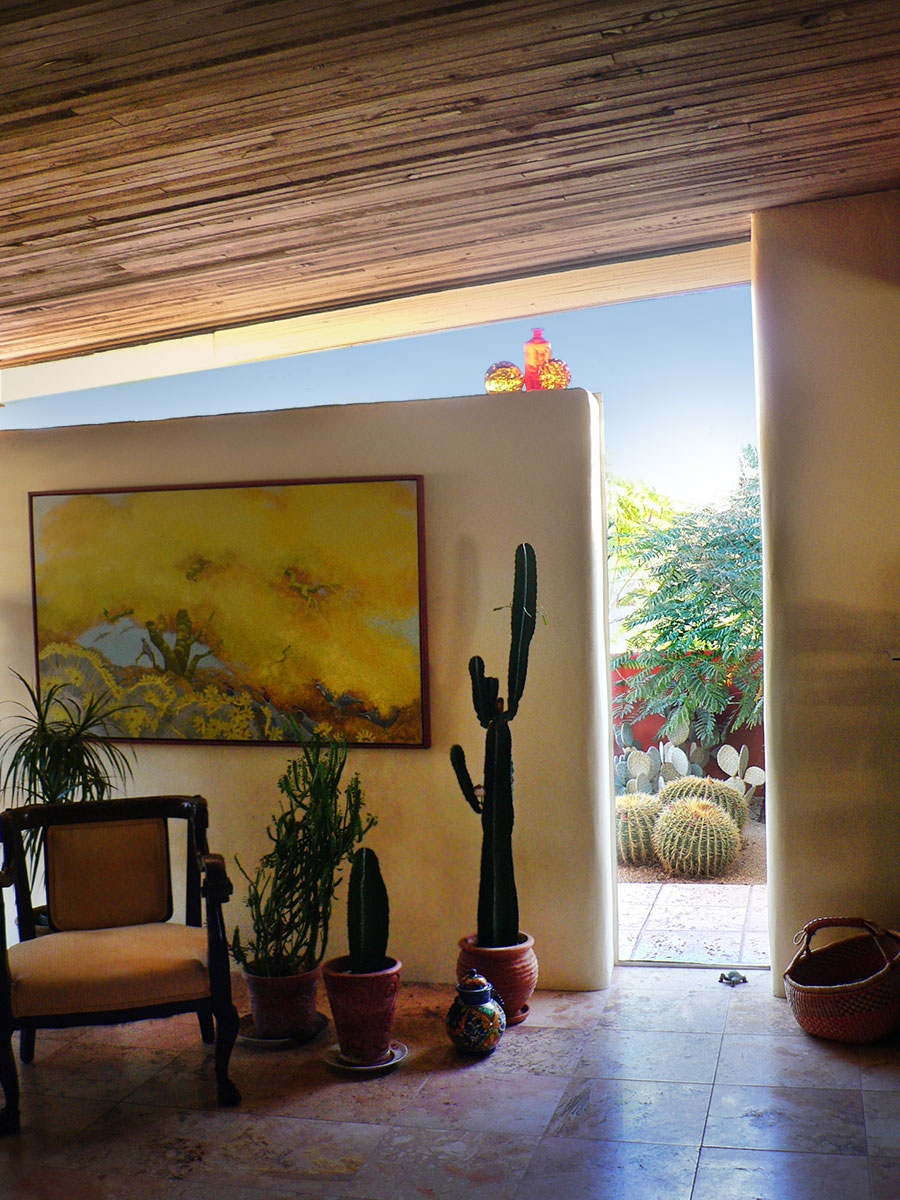 1955 Windemere subdivision, Arcadia
1955 Princess Homes in Regents Park, Arcadia
1955 Park Lee Alice Apartments, West Phoenix
1955 Encanto Estates for Del Webb, Downtown Phoenix
1955 San Manuel Company Housing for Del Webb, Southern Arizona
1955 Barrow's Furniture Store, Tucson
1956 Engineering Complex, Arizona State University, Tempe
1956 Starlite Model Home for Parade of Homes, North Phoenix
1956 Tower Plaza [with John Schotanus], Phoenix
1957 Ralph Haver and Jimmie Nunn become founding members of the Central Arizona Chapter of the AIA with five other officers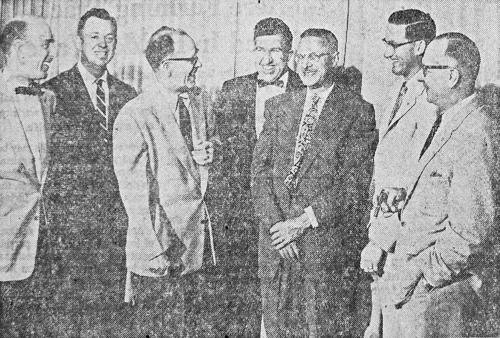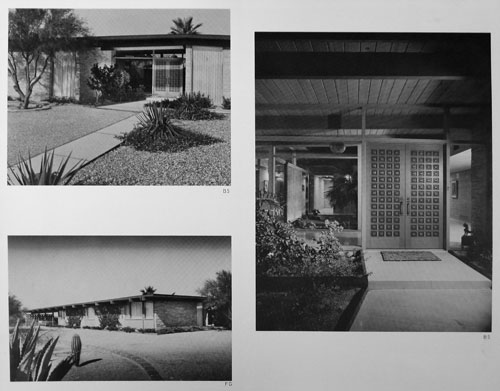 1959 Finkelstein Residence, Tucson
1959 Town & Country Scottsdale subdivision • Town & Country III, Central Scottsdale
1959 Social Sciences Building at ASU, Tempe
1959 Newman Foundation, Arizona State University [demolished]
1959 Hohokam Elementary School, Central Scottsdale [partially demolished]
1959 The 4747 Building [demolished]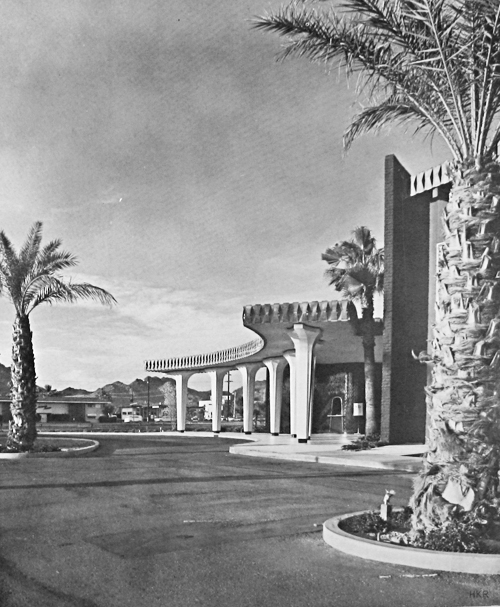 The Award-Winning Years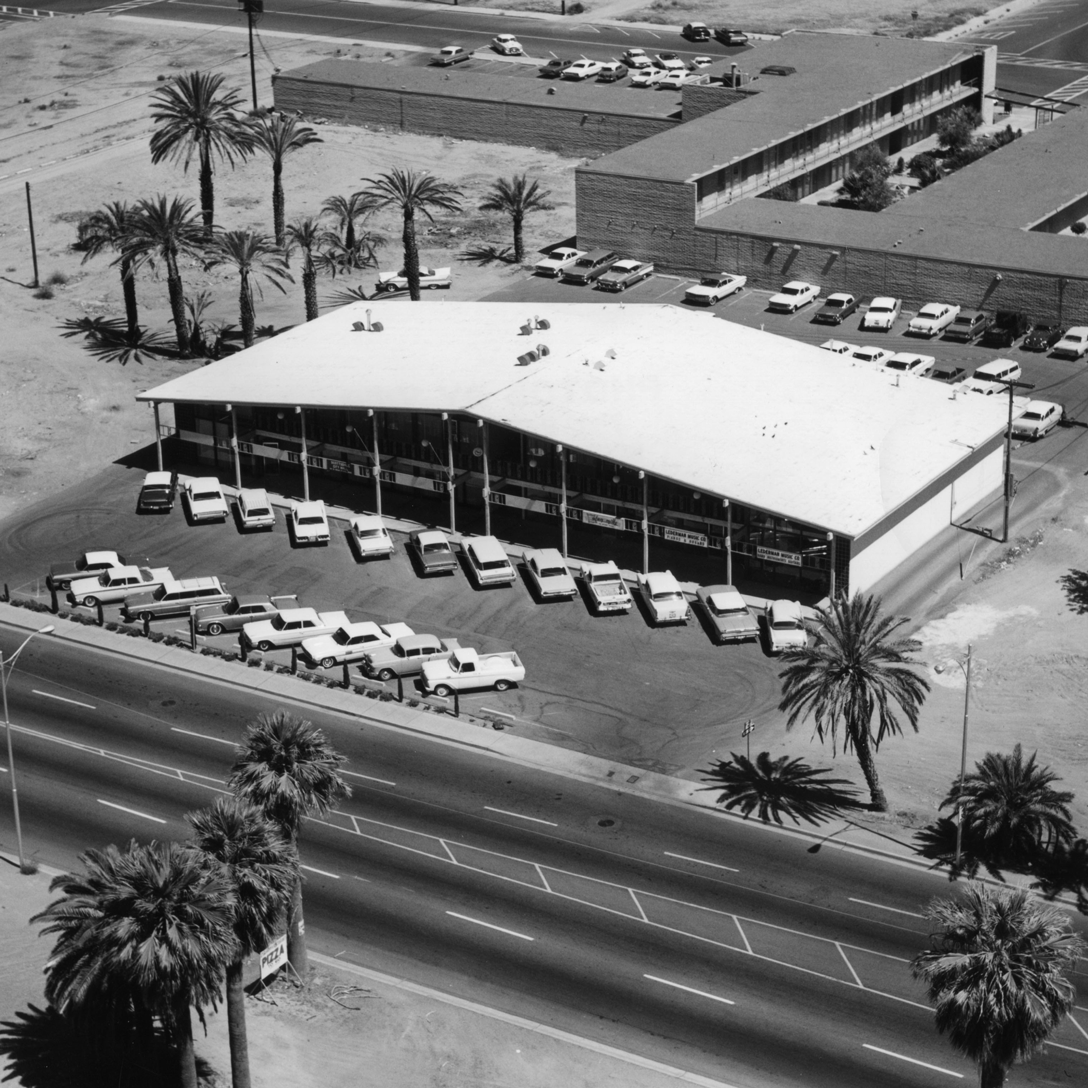 1961 Ralph Haver and Jimmie Nunn assume business name of Ralph Haver Associates
1961 Kon Tiki Motel, Phoenix [demolished]
1961 Arizona Bank on Thomas Road
1961 Arizona Bank branch, Uptown Phoenix AIA Chapter Award for Excellence of Design AIA Award of Merit [now The Vig Uptown]
1961? The 3308 N 3rd Ave Medical Building [hidden under Chanen Construction facade]
1961 Delta Chi Fraternity house on ASU's Greek Row, Tempe [demolished]
1962 Haver & Nunn Office Building on Missouri, Uptown Phoenix [now the Phoenix Boys Choir]
1963 the firm is incorporated as Haver, Nunn & Jensen Architects Inc. with Ross Jensen, James Harris and Jim Salter as fellow incorporators with Haver & Nunn
1963 First Federal Savings & Loan, Central Scottsdale [NSID Award for Excellence of Design and AIA Award of Merit, demolished]
1963 Barrow's Furniture Store, Tucson [AIA Award of Merit, AIA Honor Award]
1963 Engineering Complex expansion, Arizona State University, Tempe
1963 Paradise Valley United Methodist Church Master Plan and chapel [Valley Beautification Award]
1964 Ciné Capri Theater, [with Henry G. Greene], Phoenix [demolished]
1964 Phoenix College Library, additions and various buildings in years to follow, Phoenix
1964 Golden Keys Townhomes for Del Trailor, Scottsdale [phase 1 cited]
1964 Polynesian Dairy Queen at Polynesian Plaza, Scottsdale
1964 Polynesian Plaza, Scottsdale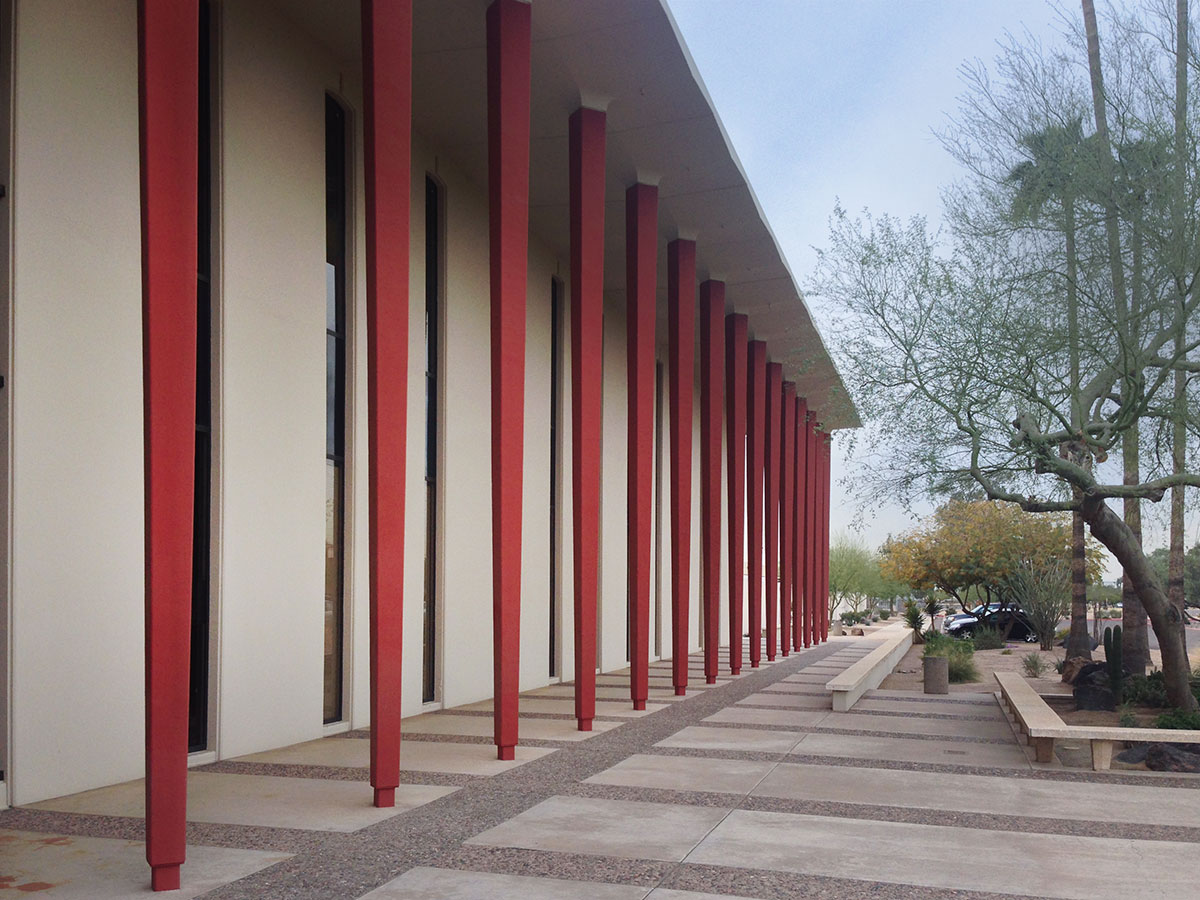 The Industrial & Corporate Years
1965 Beekman Place townhouses, Phoenix
1965 Phoenix Country Club Townhouses [Valley Beautification Award]
1966 Revlon Factory, Phoenix
1966 Goldblatt's Home Center, Chicago
1966 Villa D'Este townhomes for Del Trailor, Scottsdale
1968 Hacienda Hermosa in Tierre Verde, Litchfield Park
1969 American Express Complex, North Phoenix
1969 Firm changes name to Haver, Nunn and Nelson and begins to offer engineering services
1969 Hillcrest townhomes for Del Trailor, North Phoenix
1970 Villa Adrian townhomes for Del Trailor, Scottsdale
1971 Avenida Hermosa and Casa Hermosa condos, Uptown Phoenix
1974 Key artistic director of the firm, James Salter AIA, dies in tragic accident in Honolulu
1973 Sentry Center, North Scottsdale
1975 The firm is reorganized into Haver, Nunn and Collamer
1978 Escondido custom homes, Southern California [including Haver's own personal "tree house"]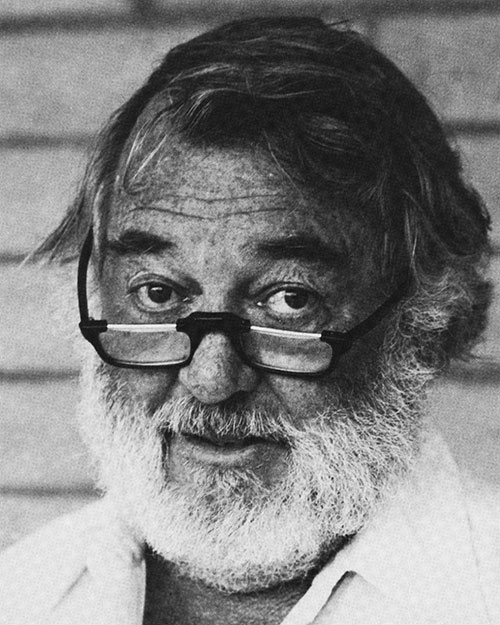 1979 Pueblo Bonita duplexes, Arcadia
1980 North Phoenix Baptist Church, North Phoenix
1981 Salt River Project Administration Building, Phoenix
1981 Intel Deer Valley Facility, North Phoenix
1983 Ramm Hill townhomes in Borrego Springs, CA [by the San Diego firm]
1980s Firm begins to disband, Haver semi-retires in San Diego, Nunn to Flagstaff
1986 Four Haver Family custom homes built in one year: Mesa, Carefree, Phoenix, and Cave Creek
1986 Jimmie Nunn is inducted as an AIA Fellow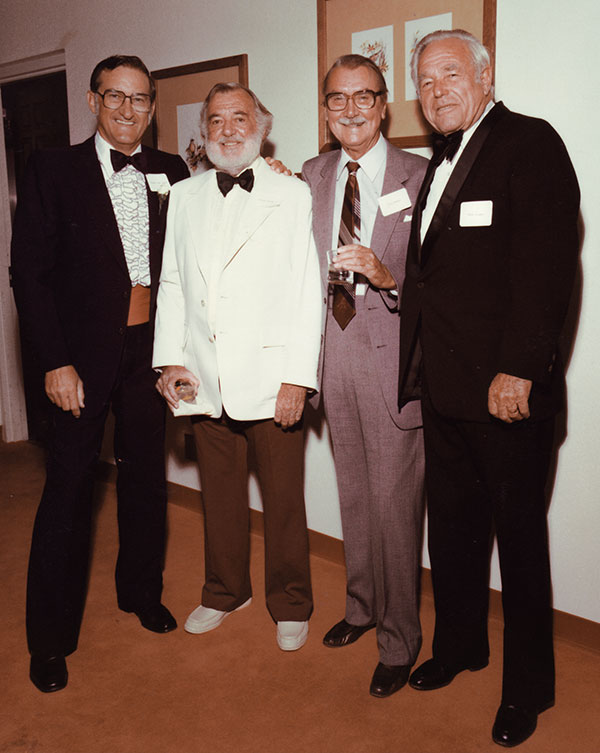 Jimmie Nunn, Ralph Haver, Ed Varney and Fred Guirey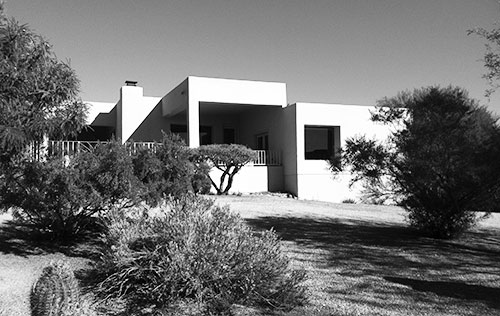 1986 Builds his last home in Cave Creek in a boxy international/southwestern style
1987 Ralph Burgess Haver passes away in Scottsdale, Arizona from complications of COPD [chronic obstructive pulmonary disease]