Encanto Estates | 1955
By Ralph Haver for Del Webb Construction Company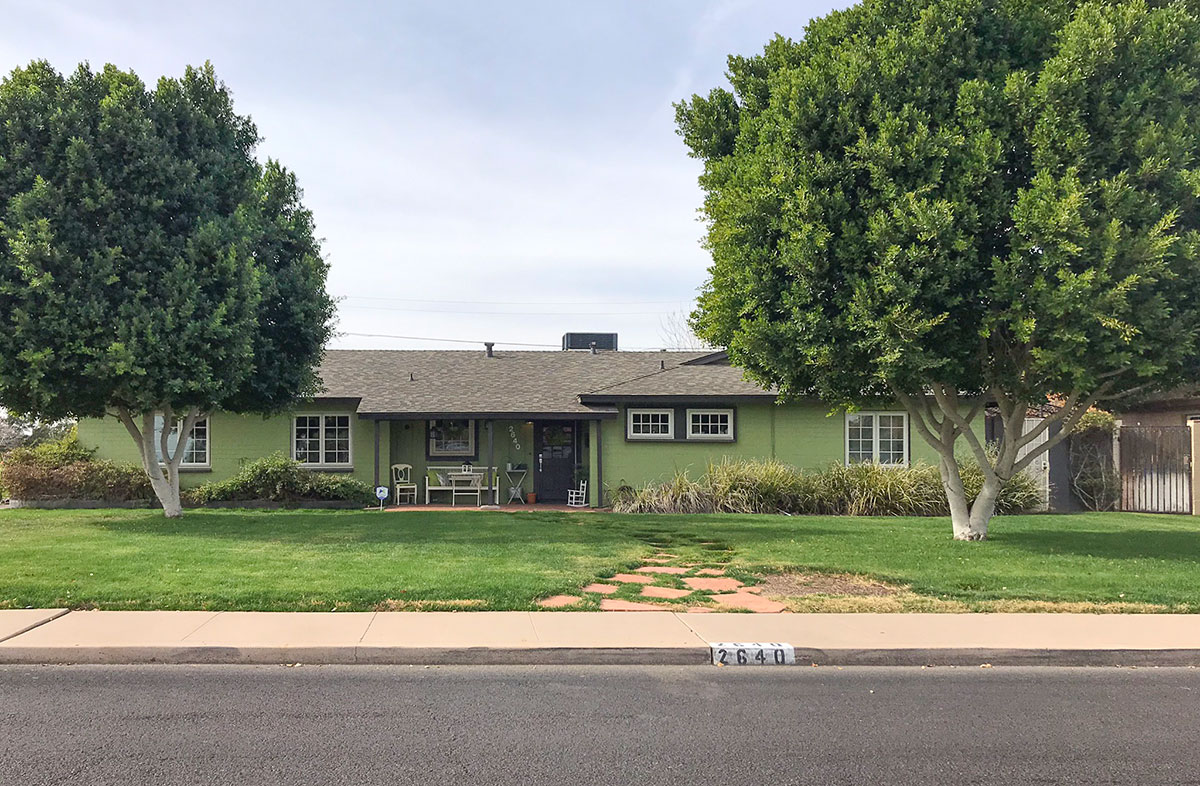 Encanto Estates "Luxor-Life" homes were conceived as an upscale, close-in retreat from the central core by Vice President of the company J.R. Ashton, boasting "suburban living with metropolitan convenience". Design was semi-custom. Base model homes started at just under $14,000, which is roughly one and a half times more expensive than typical homes marketed in 1955. Buyers would start with a basic floorplan and add any of 38 custom features as they liked. Cork flooring, cedar-lined closets and refrigerated air conditioning were just a few of the higher-end touches. The final cost would come in at around $16,000 to $25,000.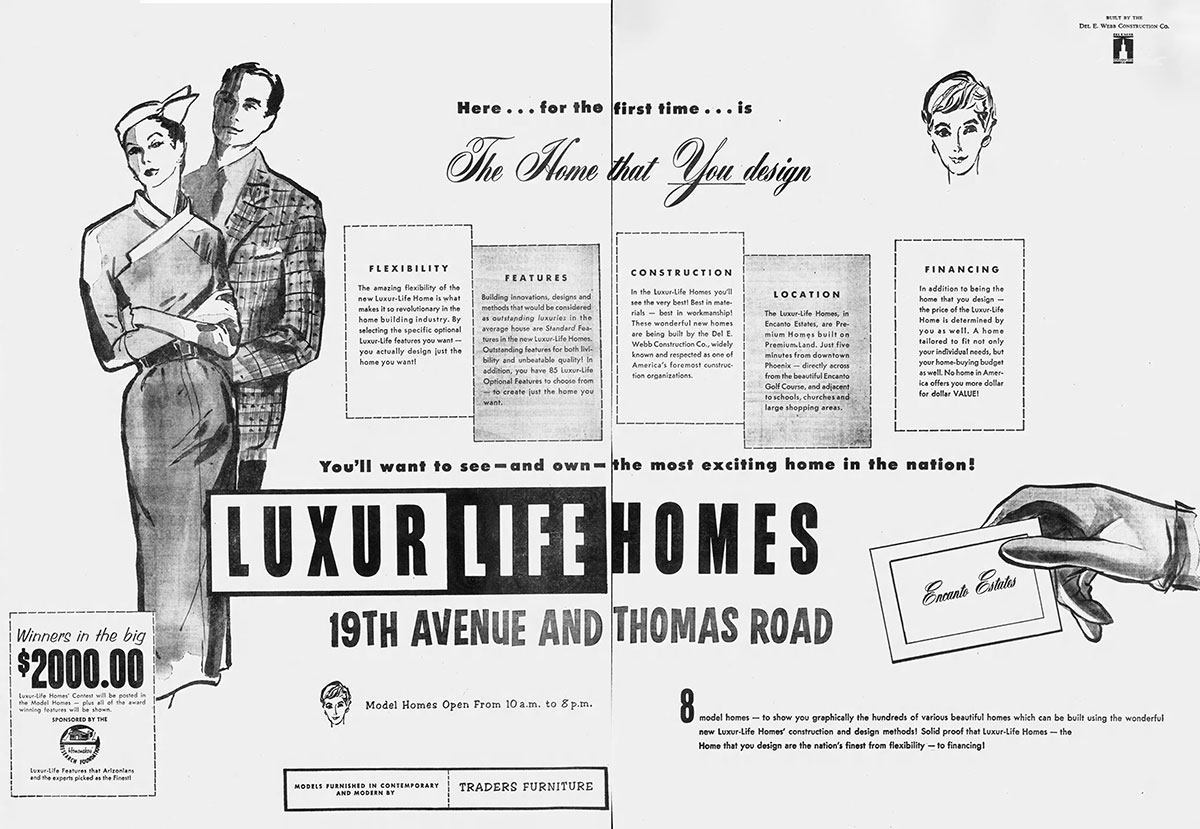 Encanto Estates was one of the few remaining tracts of land downtown that could be developed as single family residential in 1955. Local consumers competed in a "new home features" contest in order to solicit ideas for the homes, and Del Webb awarded $2000 in cash prizes for the winners. In the same year Haver designed economical company town housing for Del Webb to house copper mine workers in San Manuel in Southern Arizona, showing the breadth of his interest in housing for all.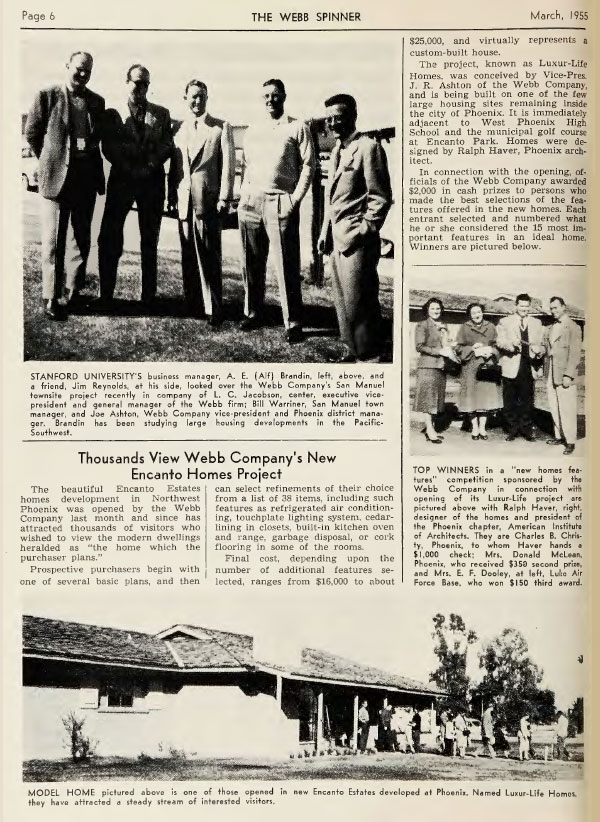 Source: Del Webb Corporation, "Thousands View Webb Company's New Encanto Homes Project", The Webb Spinner, March 1955.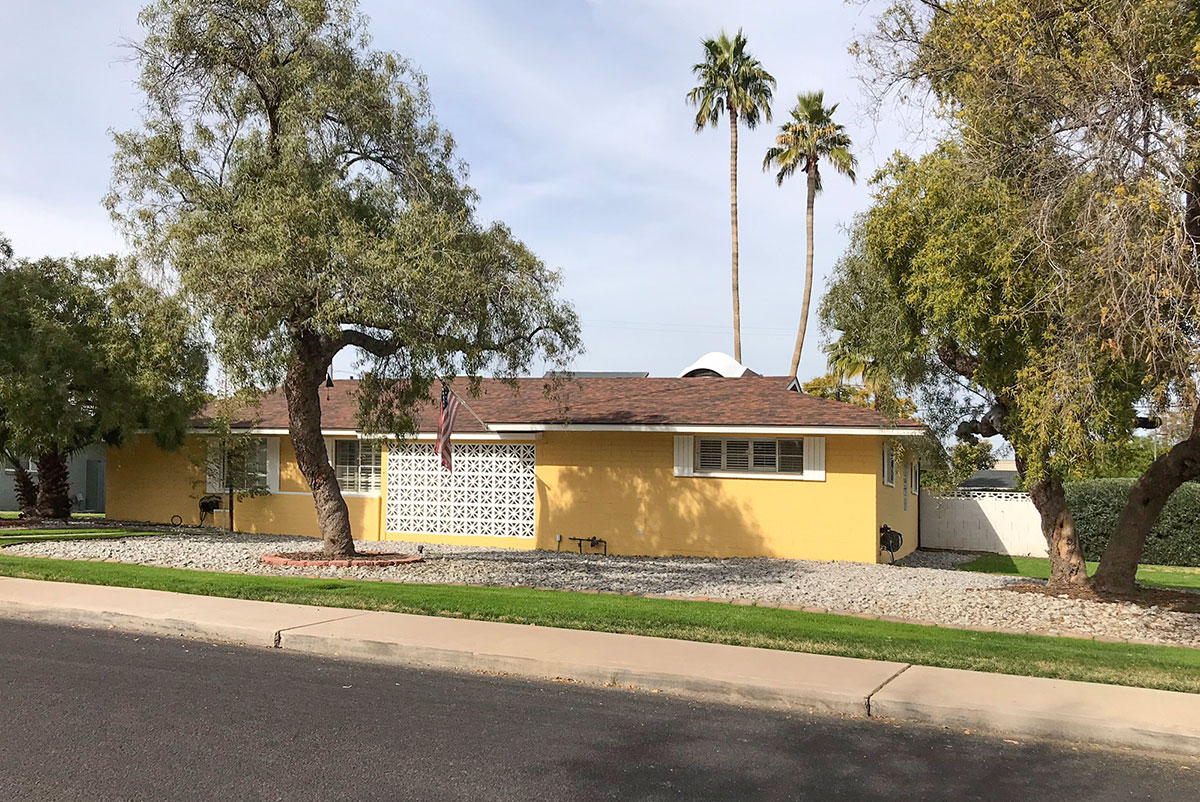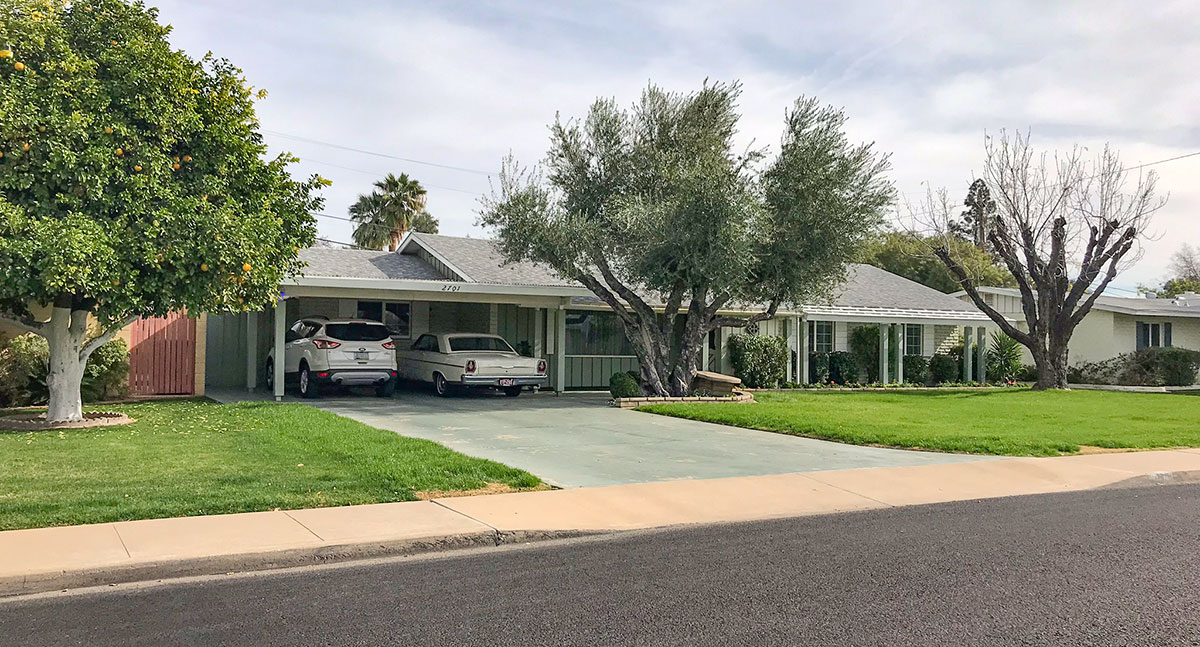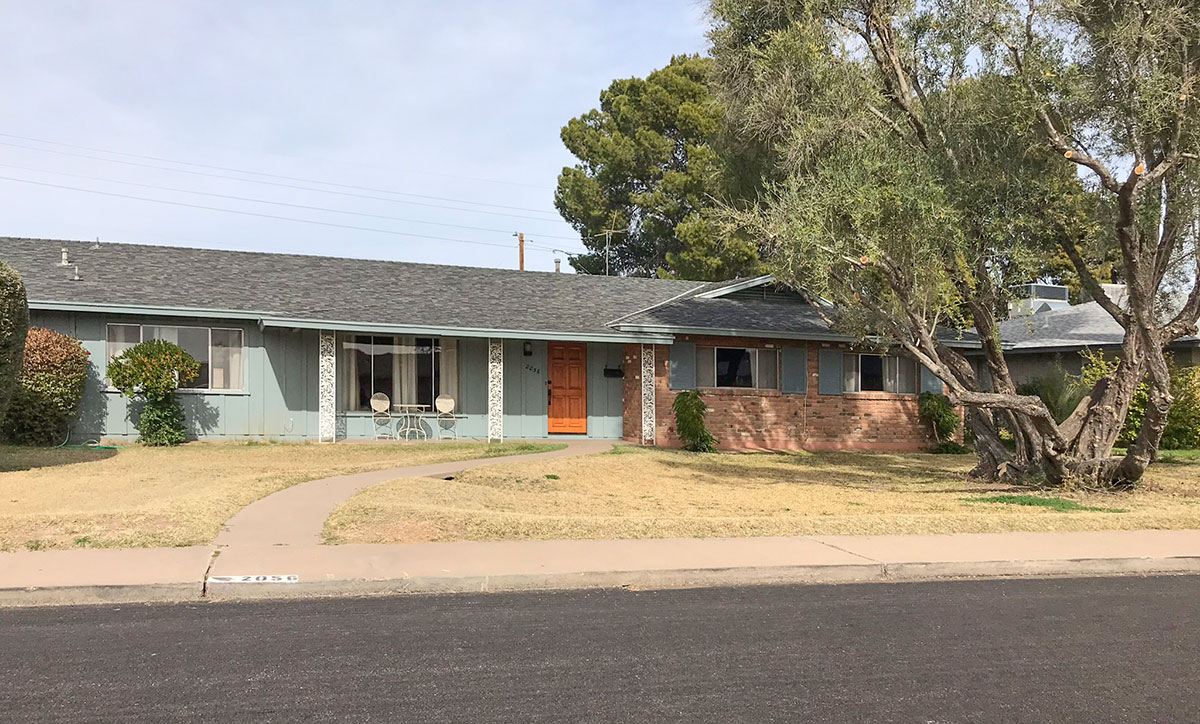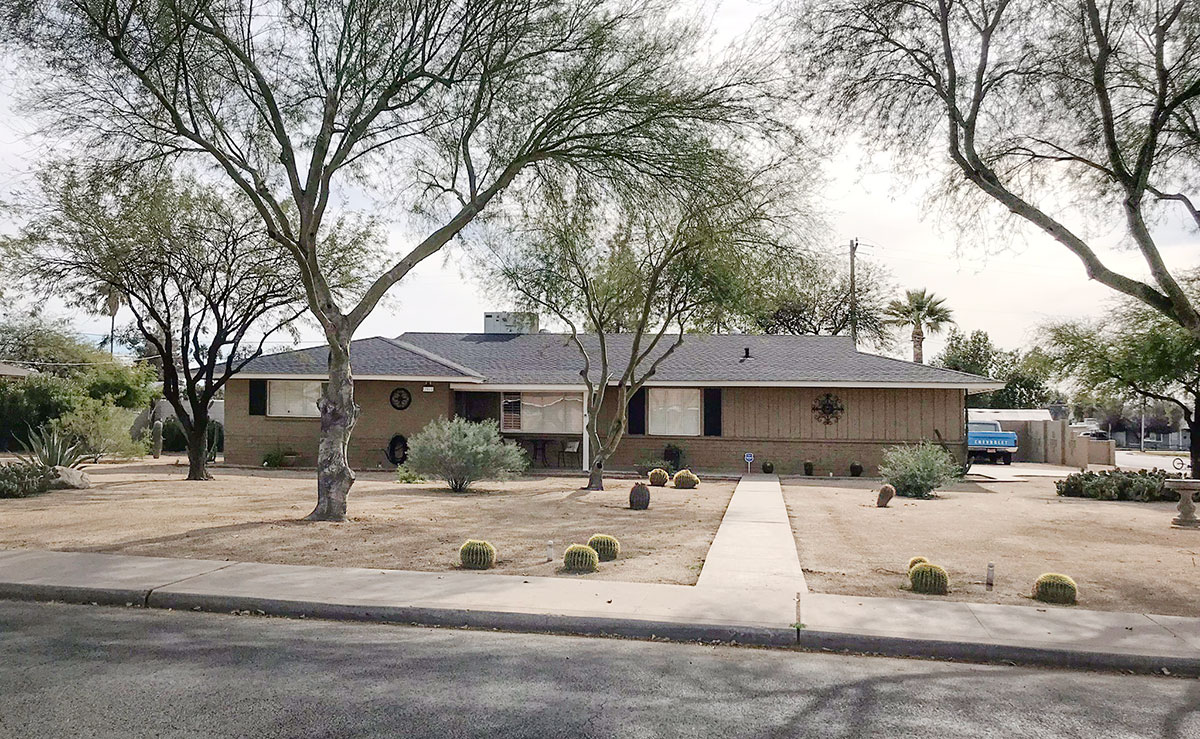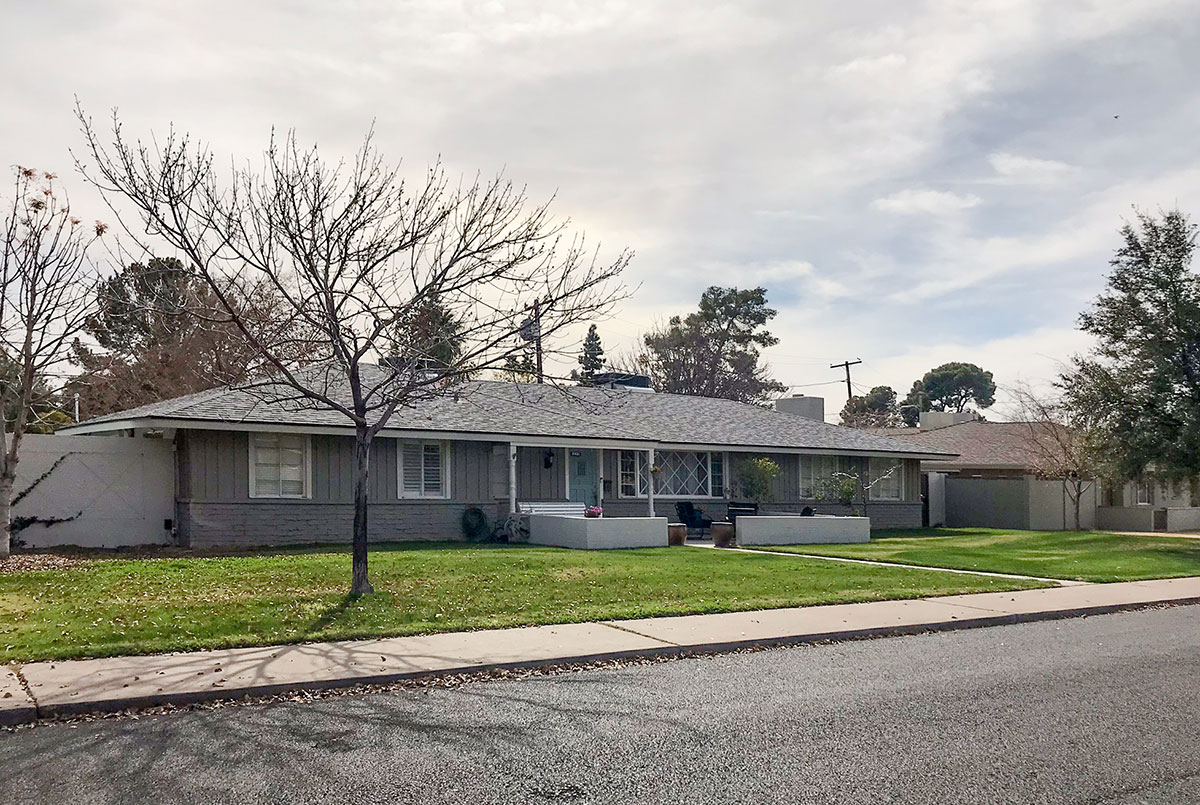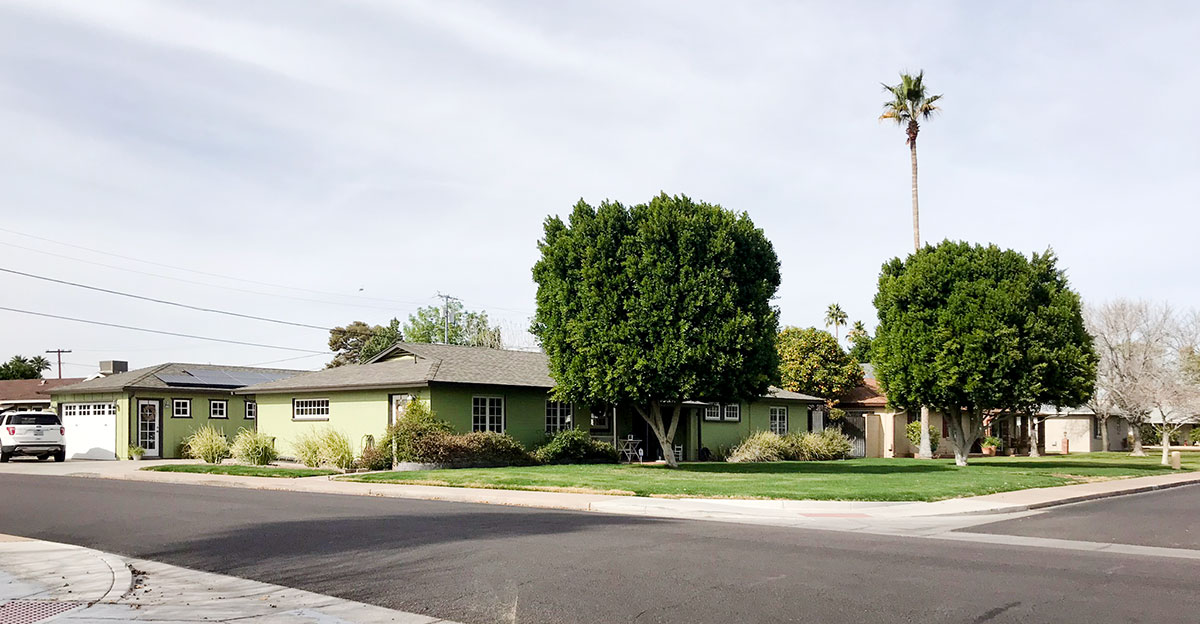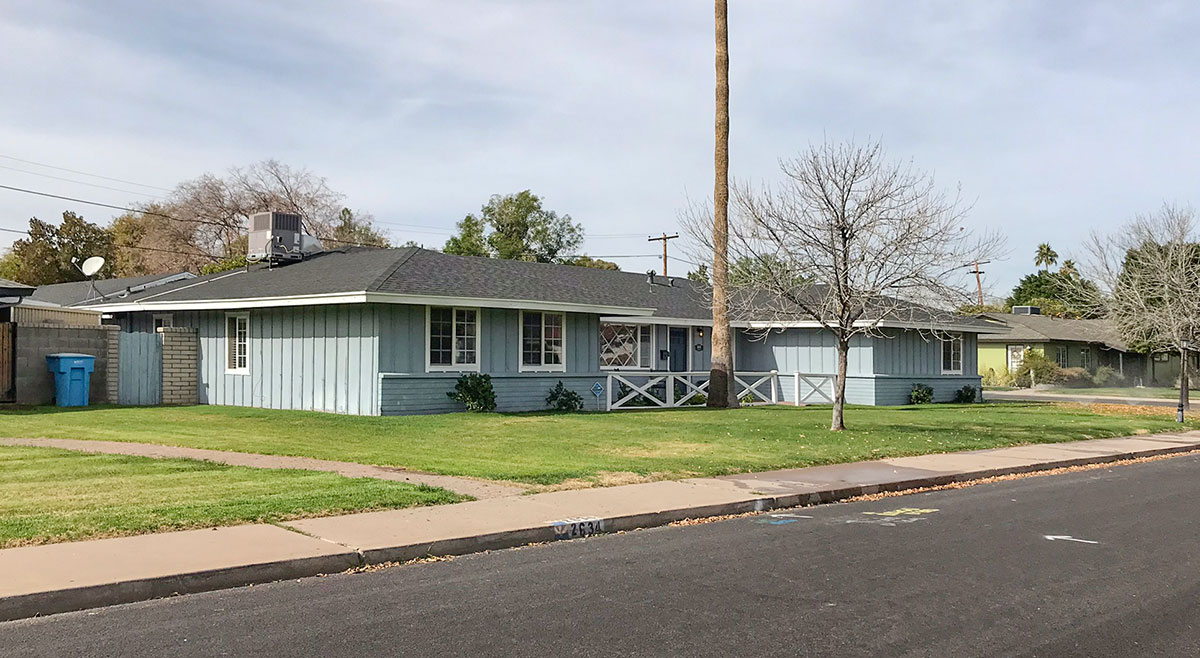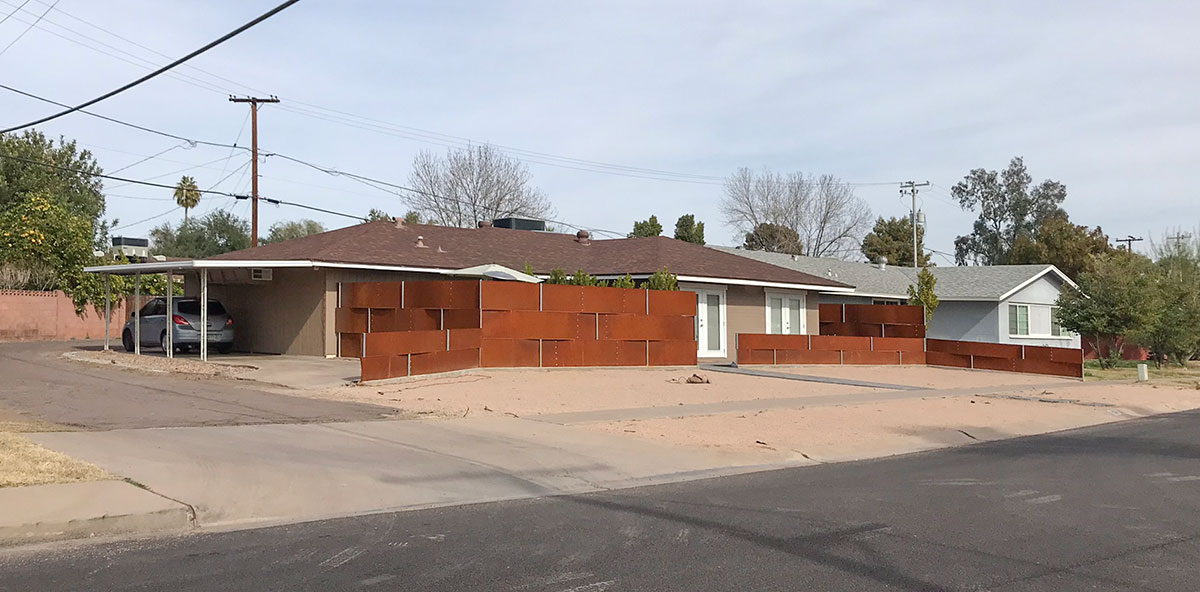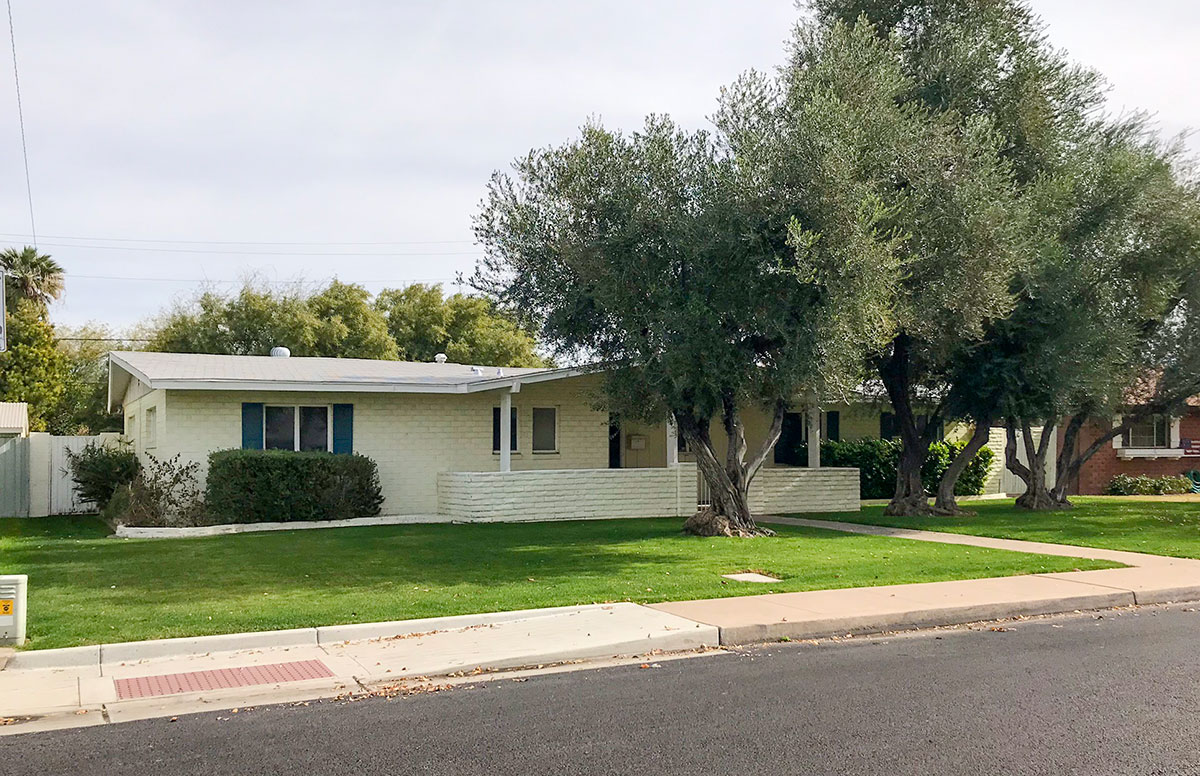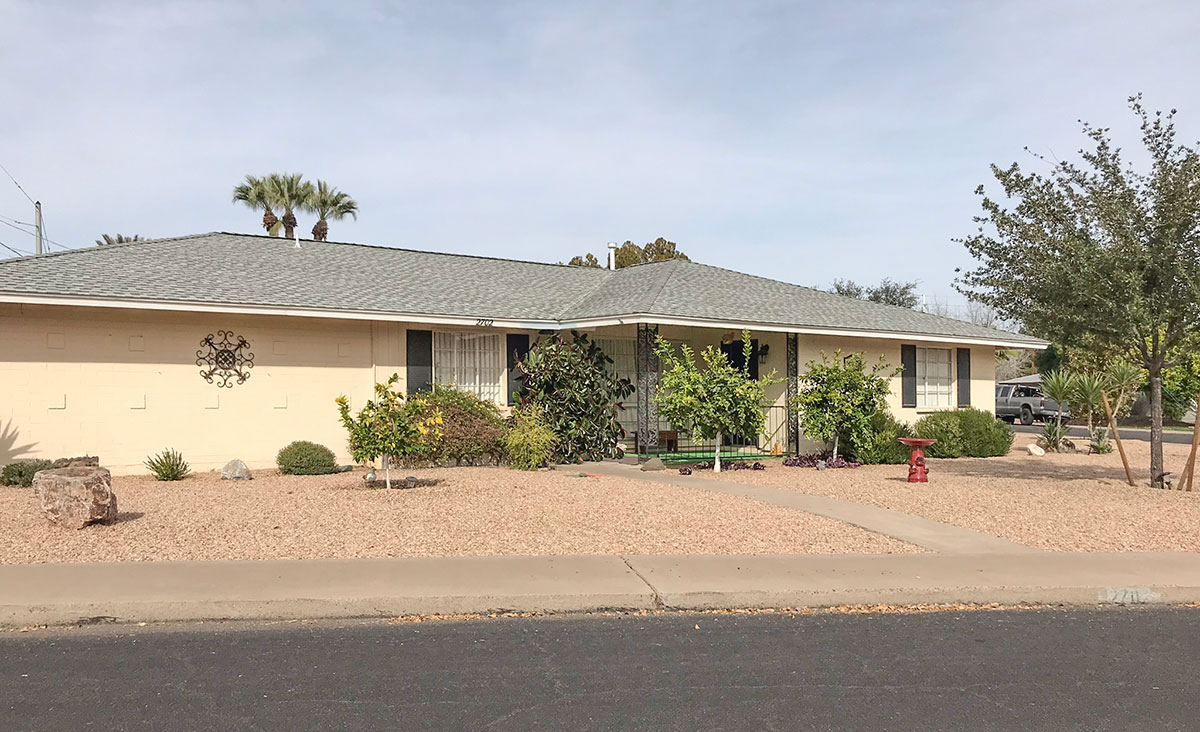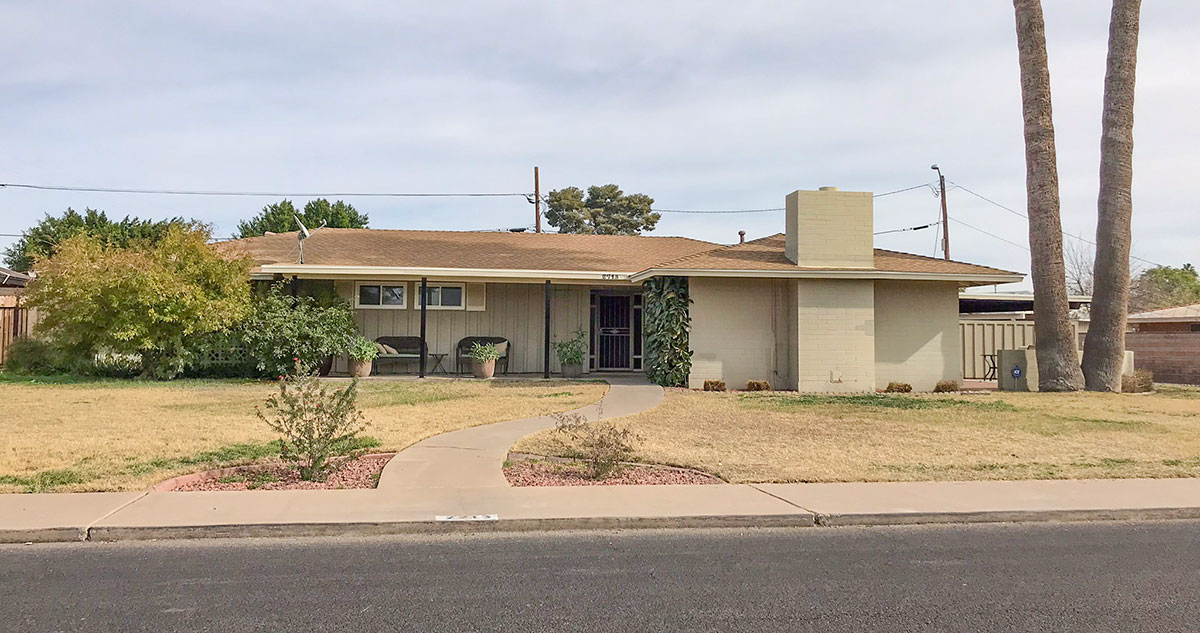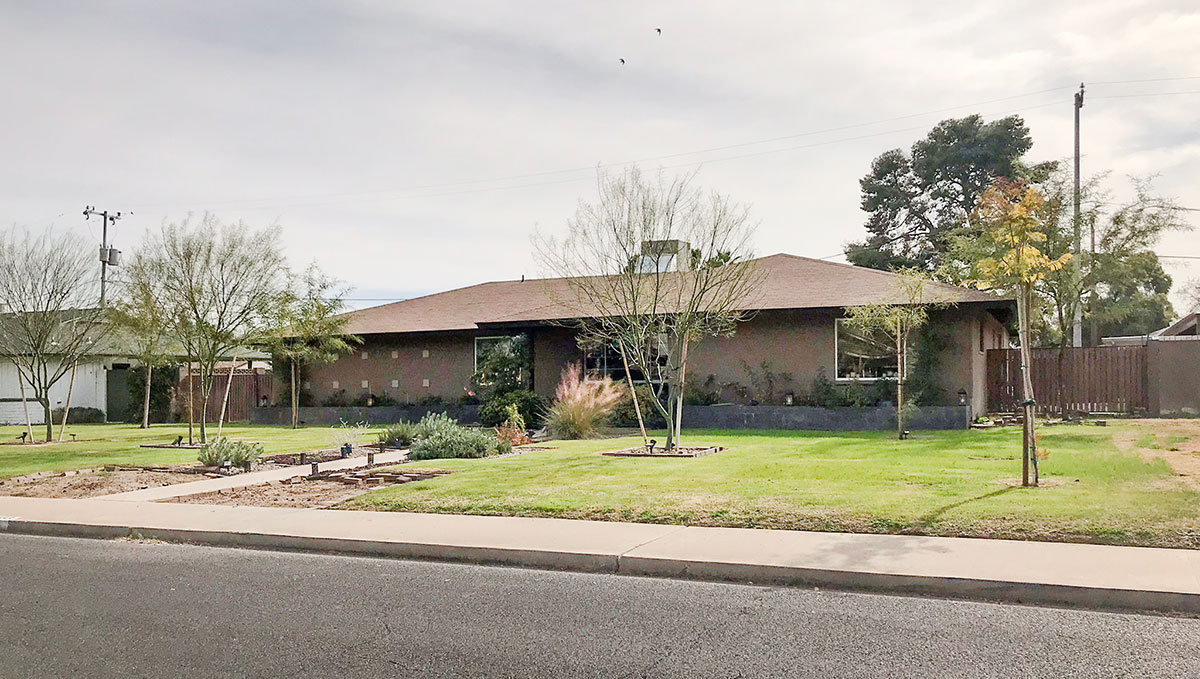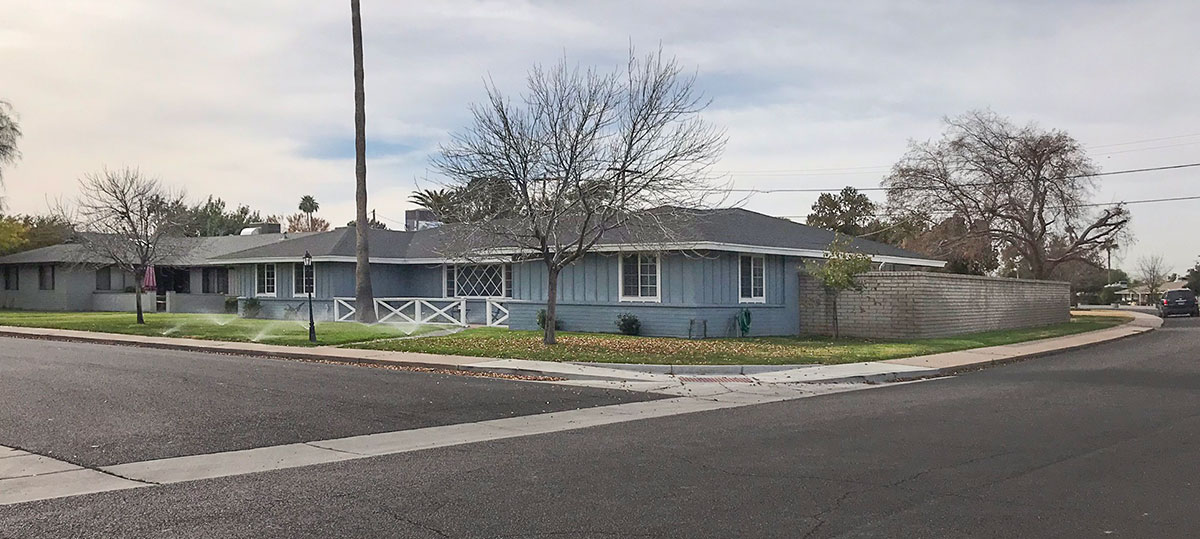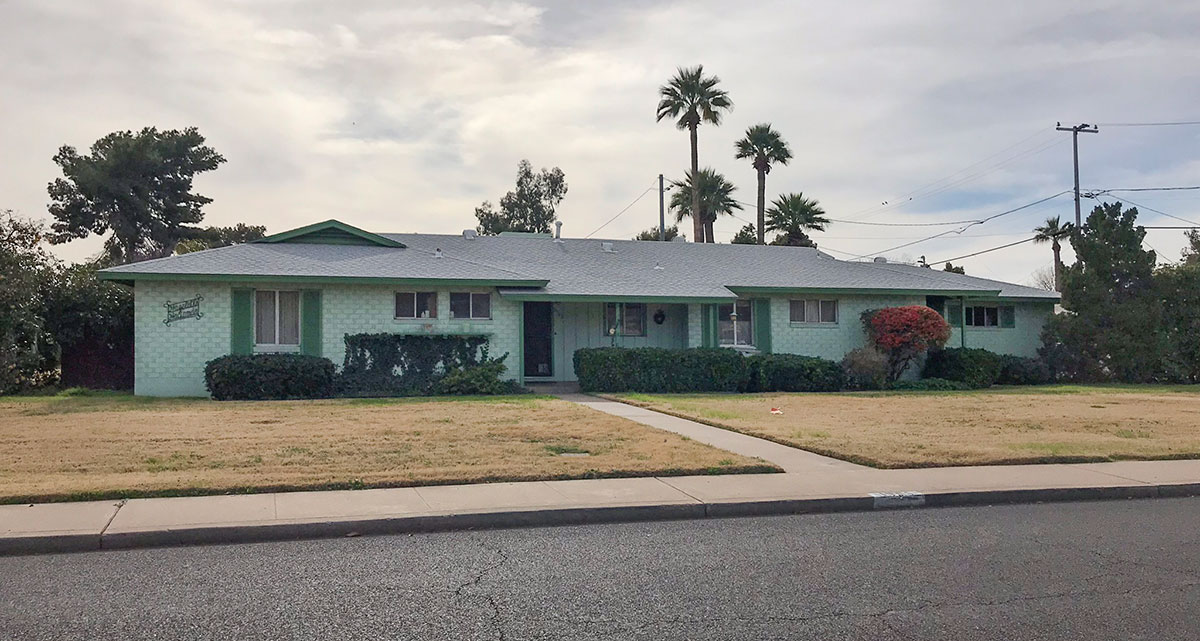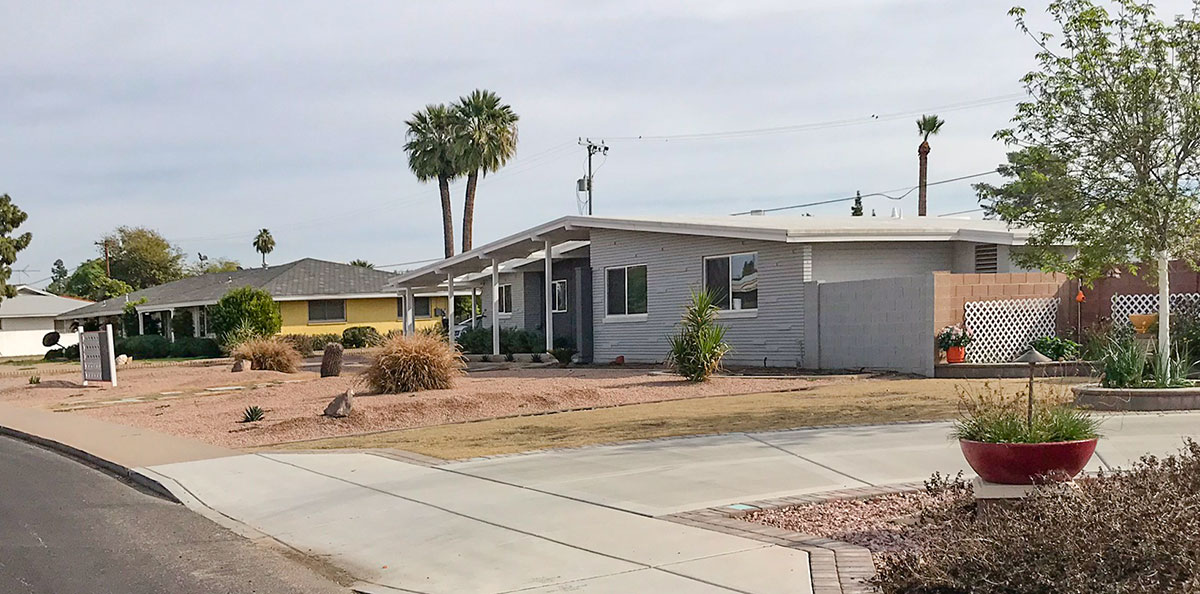 Based on a recent real estate listing with blueprints, it is known that this home is not a Ralph Haver design, though it could easily be mistaken for one.