The Portfolios of Haver & Nunn 1952 - 1967
AKA Ralph Haver & Associates, Haver Nunn & Jensen Haver Nunn & Collamer and Haver Nunn & Nelson. "Haver, Nunn-the-less!"
---
From 1945 until the mid-80s, Ralph Haver and his associates practiced architecture in Phoenix, Arizona, leaving an indelible imprint on the way we live, work, learn, shop, worship and bank. As a native in the Valley of the Sun during the 50s, 60s and 70s, its possible you have experienced life in more Haver-designed buildings than any other firm of its time. See how many buildings you recognize!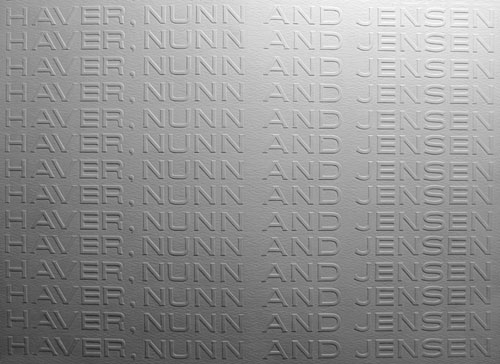 The cover for the early portfolios is white embossed cover stock. Images from the firm's portfolio are reproduced with kind permission of Jimmie Ray Nunn, copyright 1952 - 1967. All rights reserved.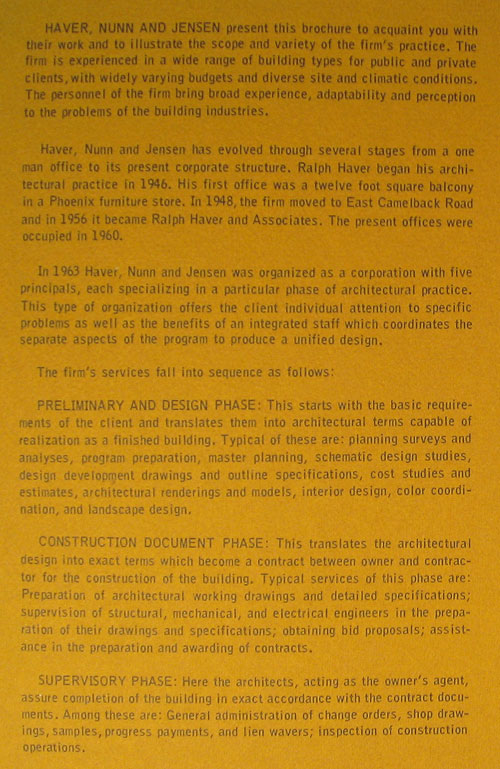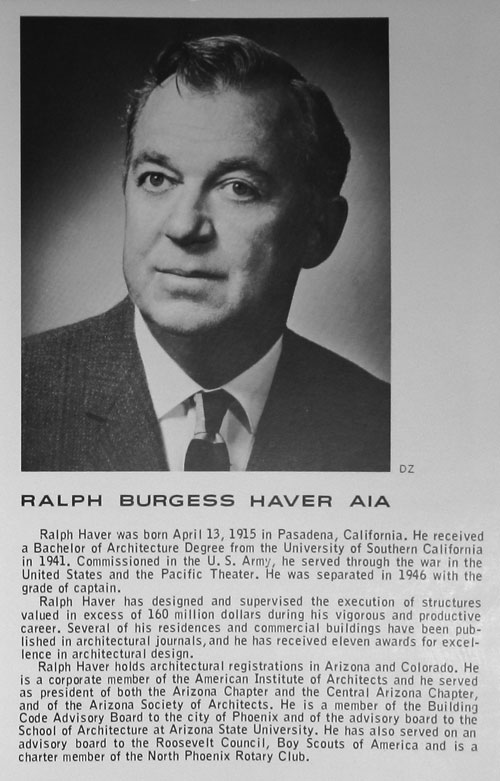 Although the firm went through many personnel changes over the decades, two creative forces remained constant: Ralph Haver and Jimmie Nunn.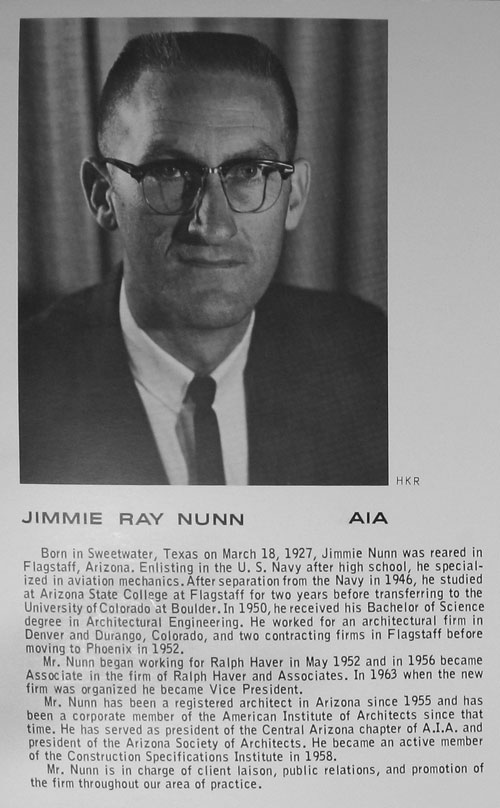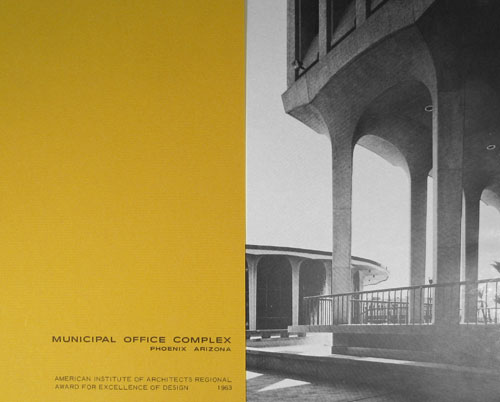 Municipal Office Complex for the City of Phoenix Created in collaboration with colleague Ed Varney & Associates.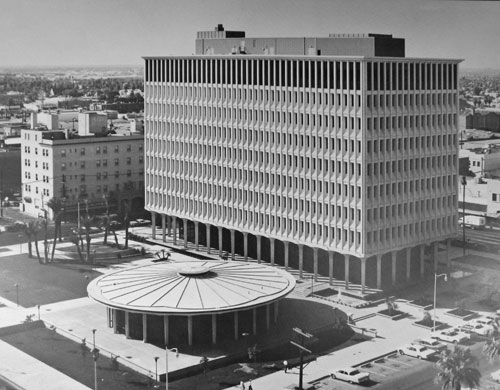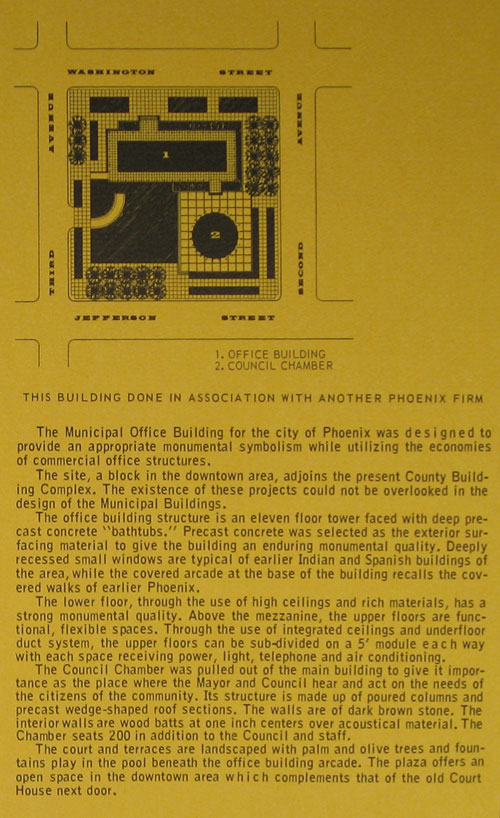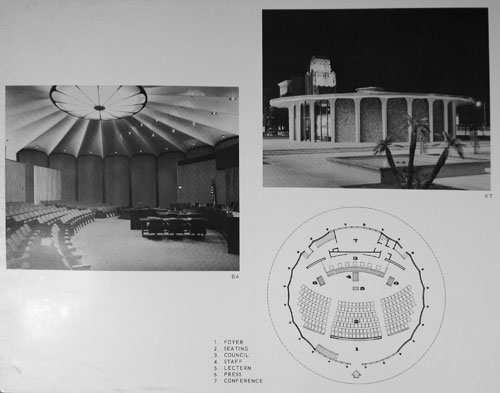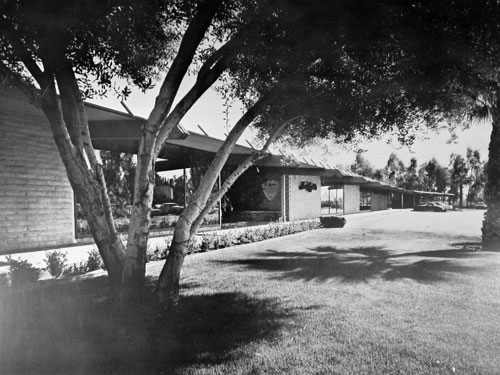 Lou Regester Furniture, now Copenhagen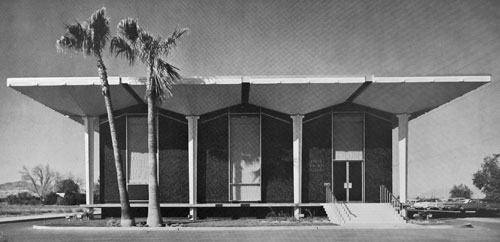 First Federal Savings and Loan, Scottsdale (Fashion Square area), DEMOLISHED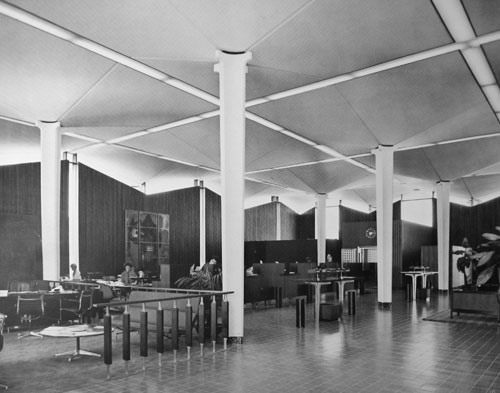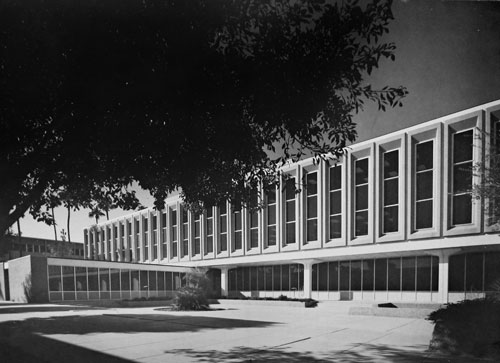 Engineering Complex, ASU, Tempe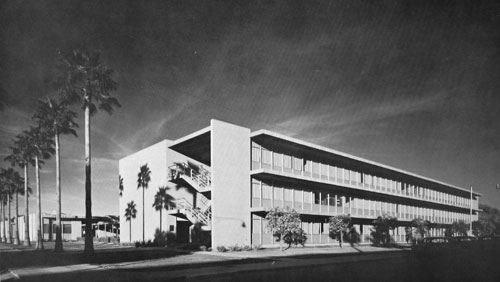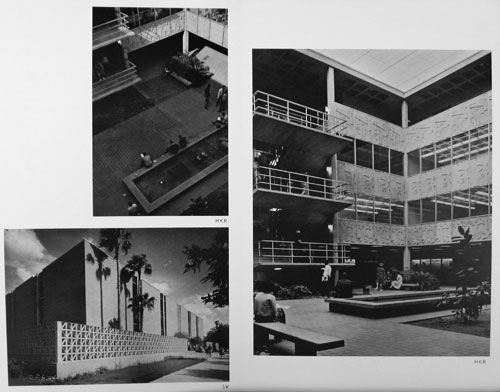 Social Sciences Building, ASU, Tempe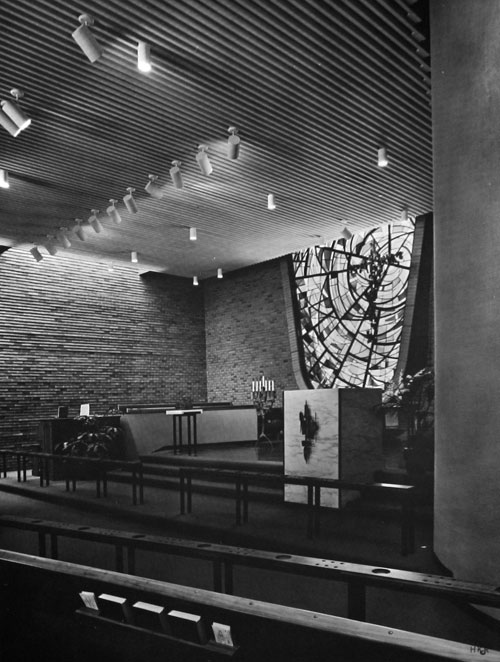 Paradise Valley United Methodist Church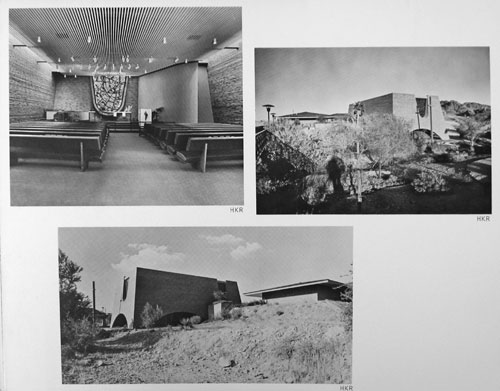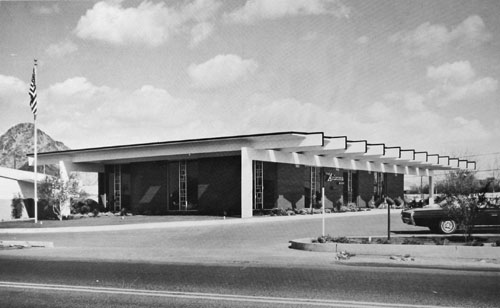 The Arizona Bank, 16th St. and Missouri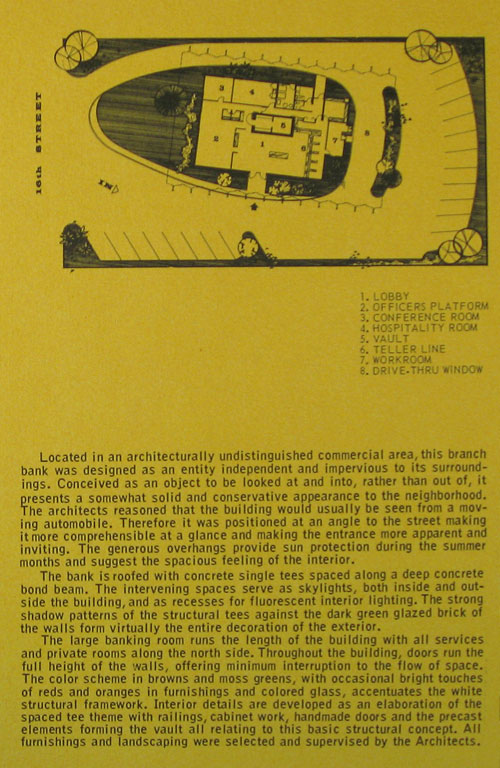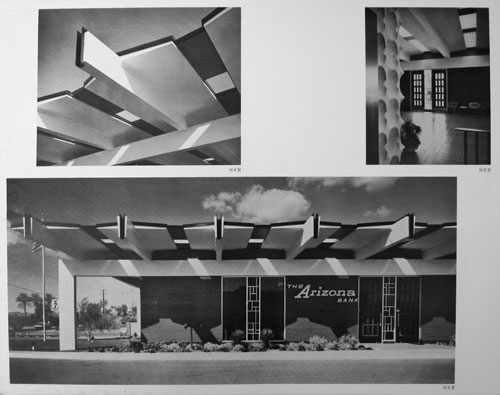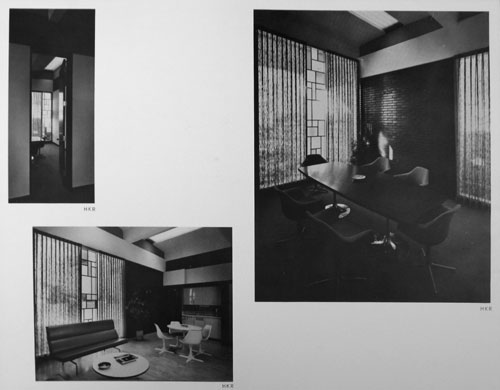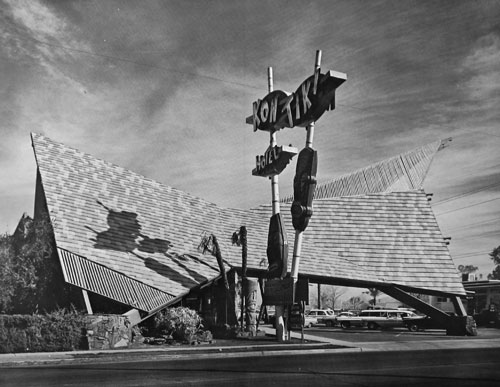 The legendary Kon Tiki in South Phoenix, DEMOLISHED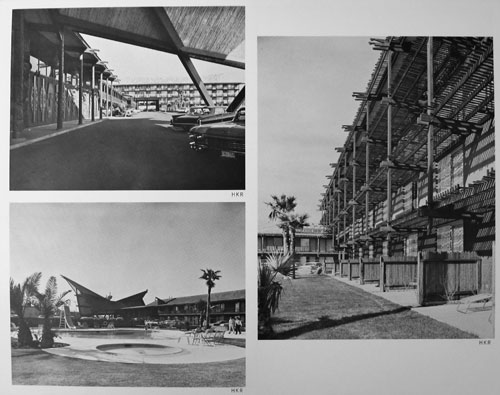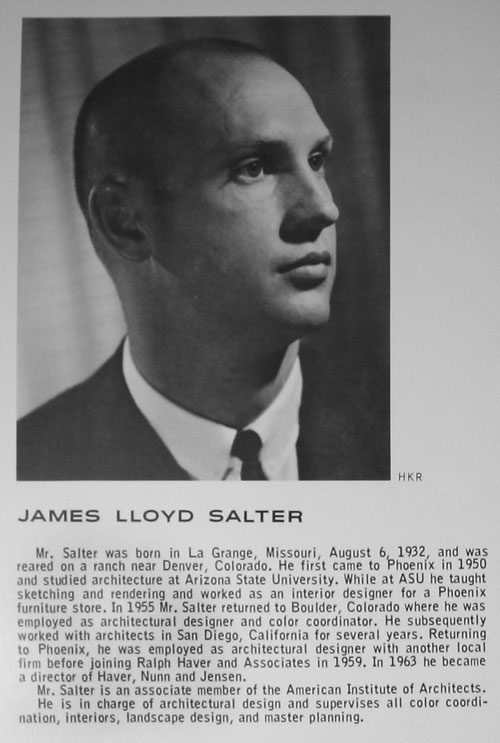 James Salter is credited by his colleagues as having the most artistic impact upon the firm by designing such memorable structures as the Kon Tiki, Cine Capri, award-winning interiors, unique chandeliers and most any decorative design element in Haver & Nunn buildings. Salter worked for the firm in the Hawaii office until his untimely death.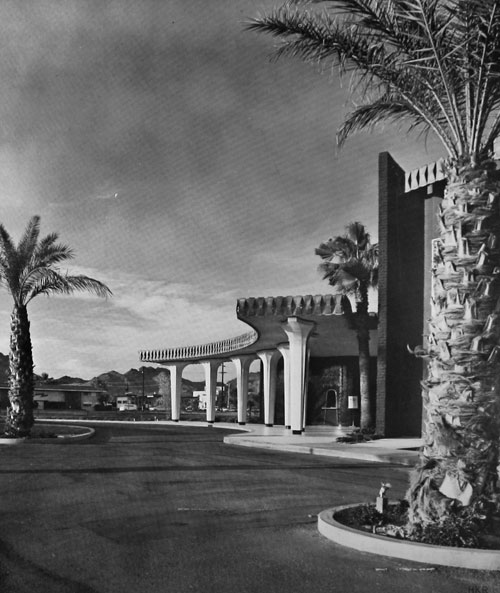 The Cine-Capri Theater in the Biltmore area, DEMOLISHED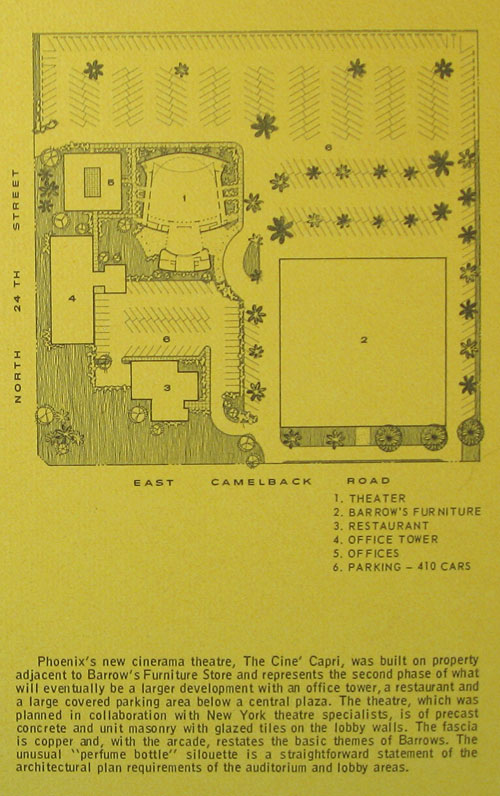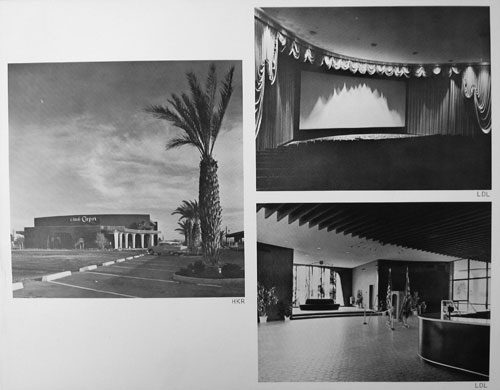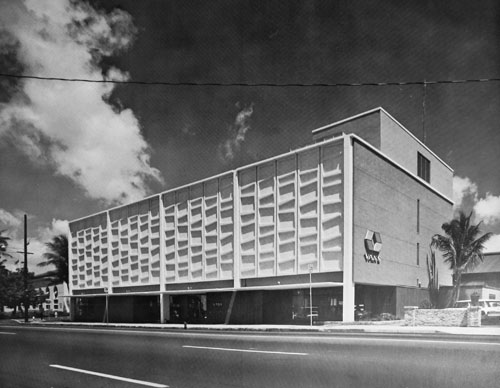 Van's, Honolulu, HI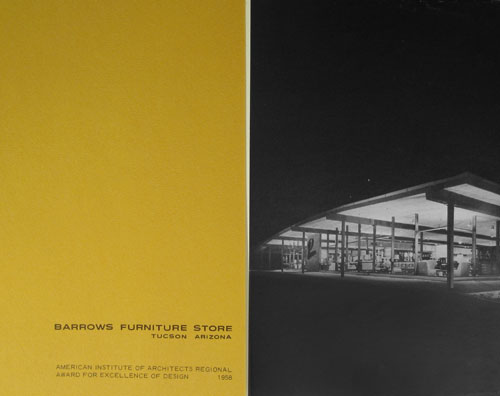 Barrow's Furniture Store, Tucson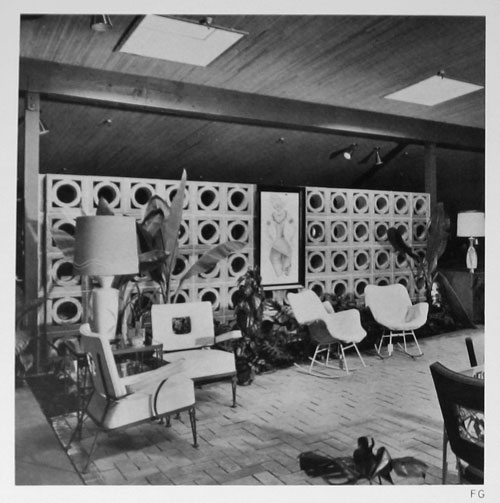 Circle-in-square Superlite blocks are noted in the portfolio as being a Haver firm design, and were referred to in vernacular as "Haver Block" at the time.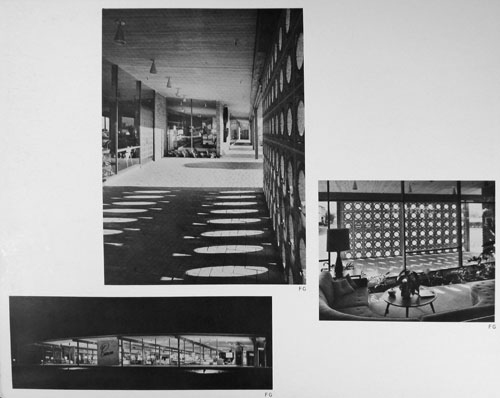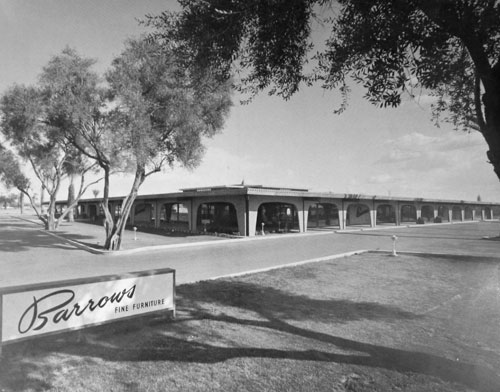 Barrow's Furniture in Phoenix shared the same complex as the Cine-Capri in the Biltmore area, DEMOLISHED.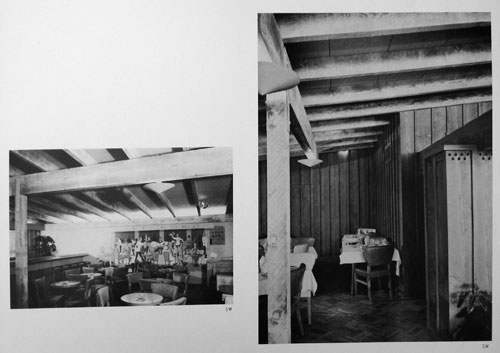 The KoKo Club, destroyed by fire, in the Ritz Carlton / Biltmore area.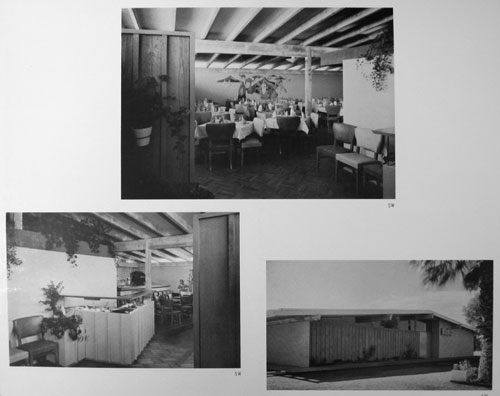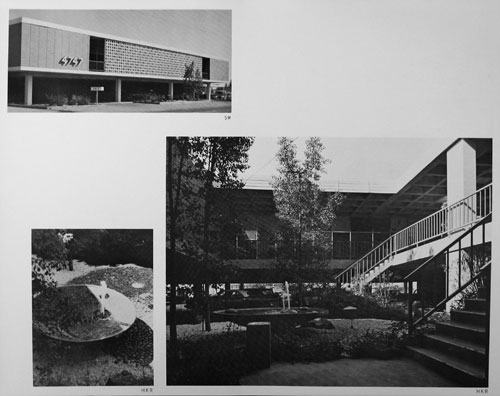 The 4747 Building at 16th and Highland, DEMOLISHED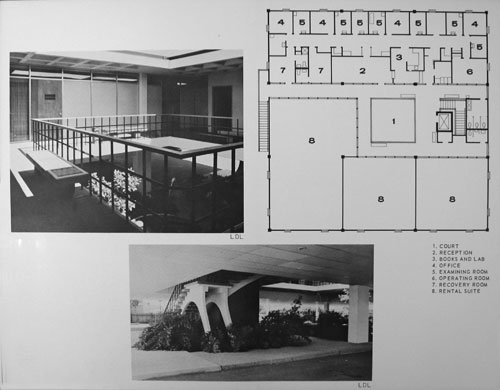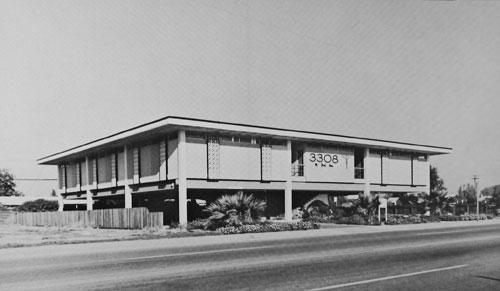 3308 on 3rd Avenue follows the same principles as 4747, DEMOLISHED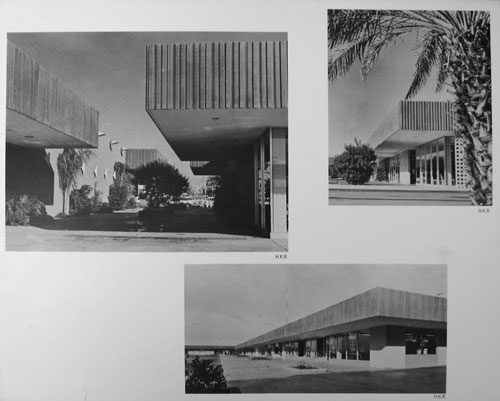 Tower Plaza, Phoenix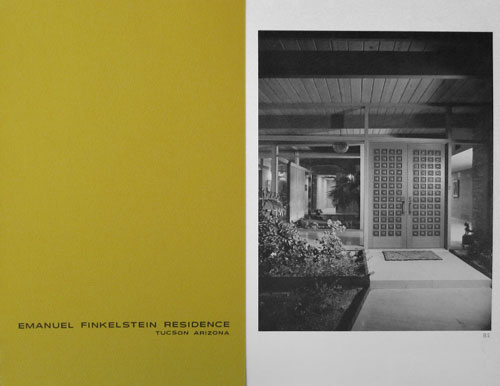 Emanuel Finkelstein Residence, Tucson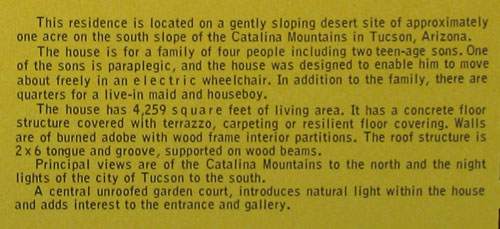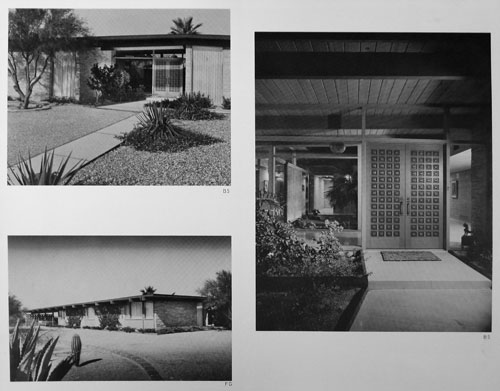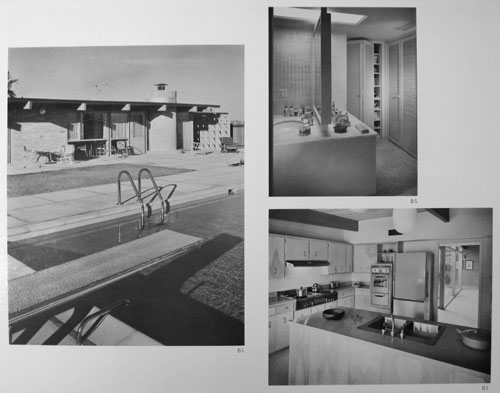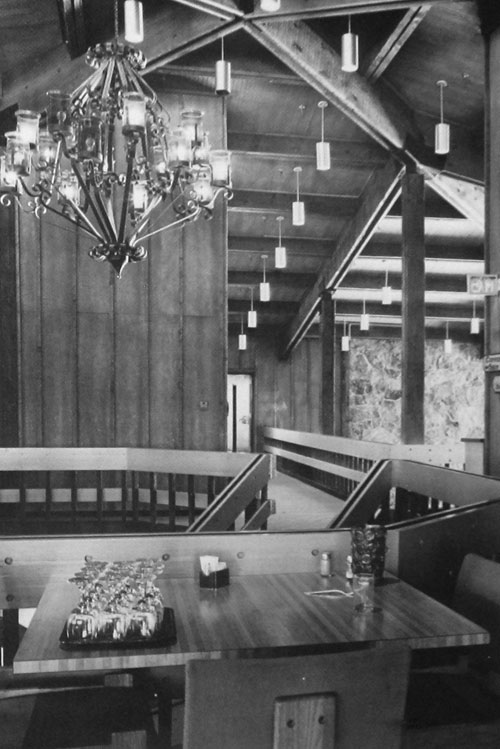 Sunrise Park Recreation Center, Northern Arizona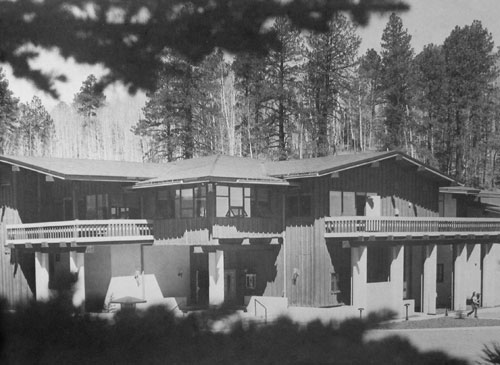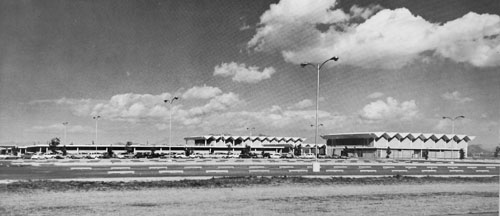 Coronado High School, Scottsdale, MOSTLY DEMOSLIHED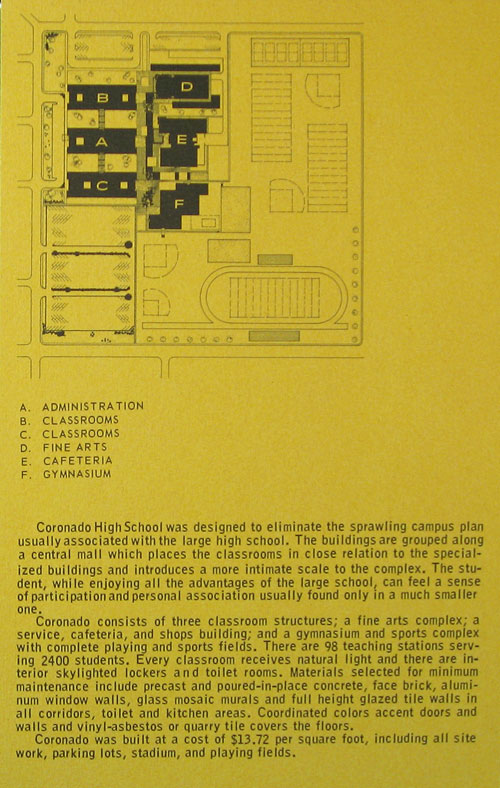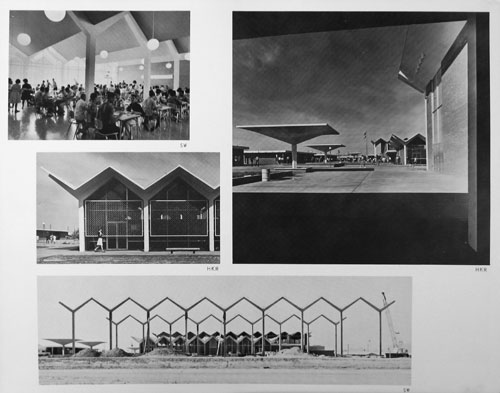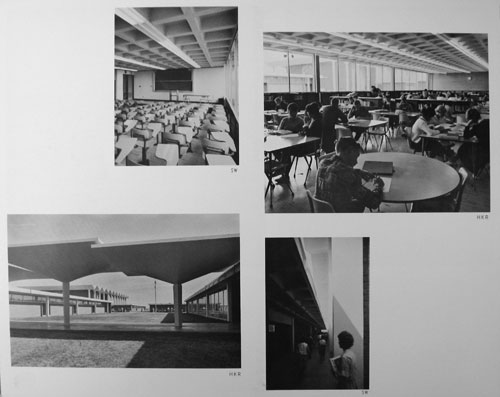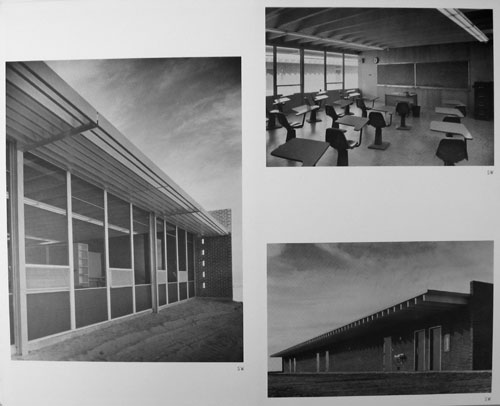 Hohokam Elementary School, Phoenix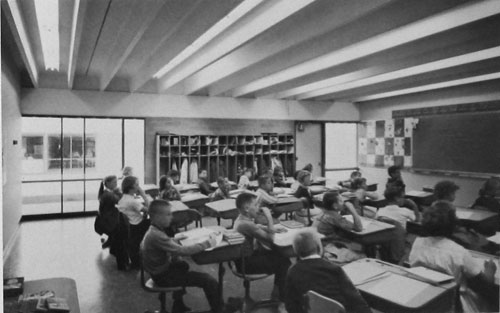 Kaibab Elementary School, Scottsdale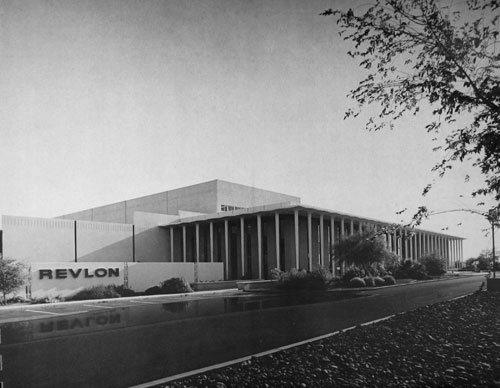 Revlon factory, South Phoenix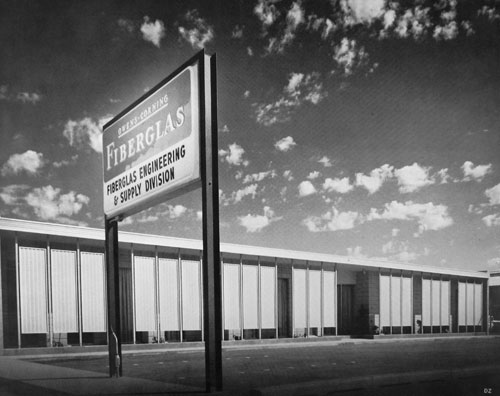 Owens Corning Fiberglass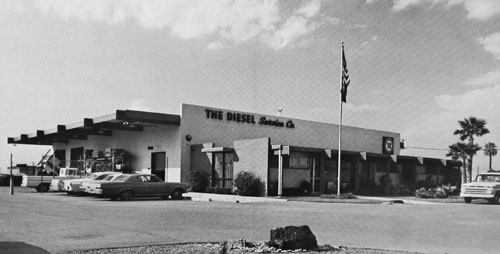 Diesel Service Company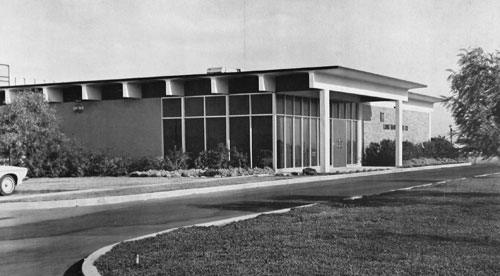 The Long Banknote Company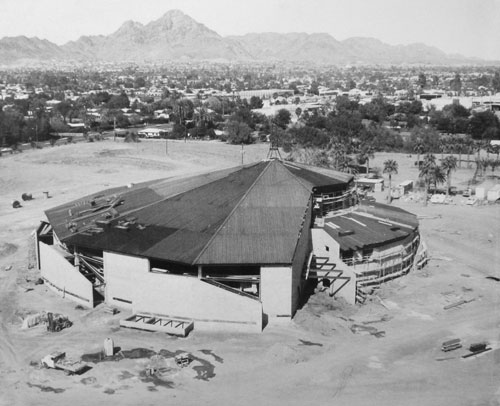 North Phoenix Baptist Church, Central and Bethany Home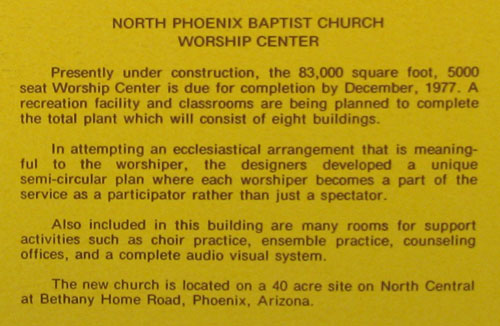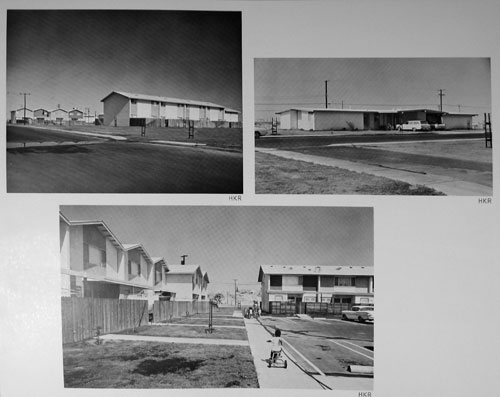 Marine Air Station Housing, Marana Air Force Base, Yuma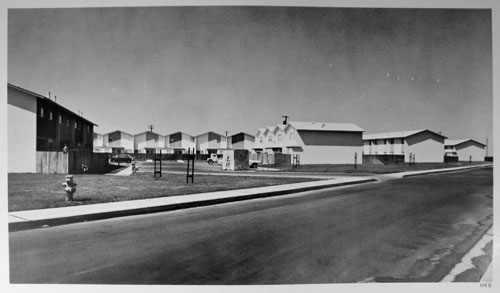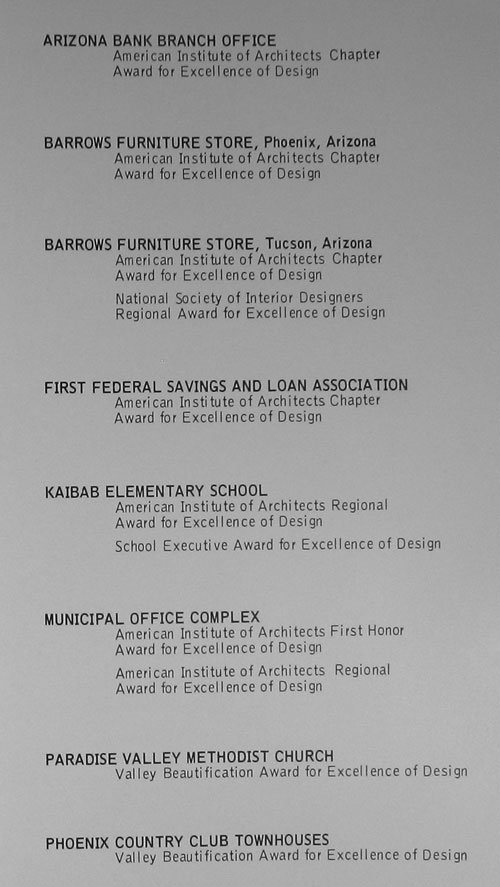 Images from the firm's portfolio are reproduced with kind permission of Jimmie Ray Nunn, copyright 1952 - 1967. All rights reserved.