Mañana Vista | 1949
24th Street and Indian School Rd
This article is dedicated to my mentor John Jacquemart, who first brought this Haverhood to my attention in 2008, and showed me which primary and secondary sources to dig through. It only took me 12 years to assemble all the pieces together. Thank you, John.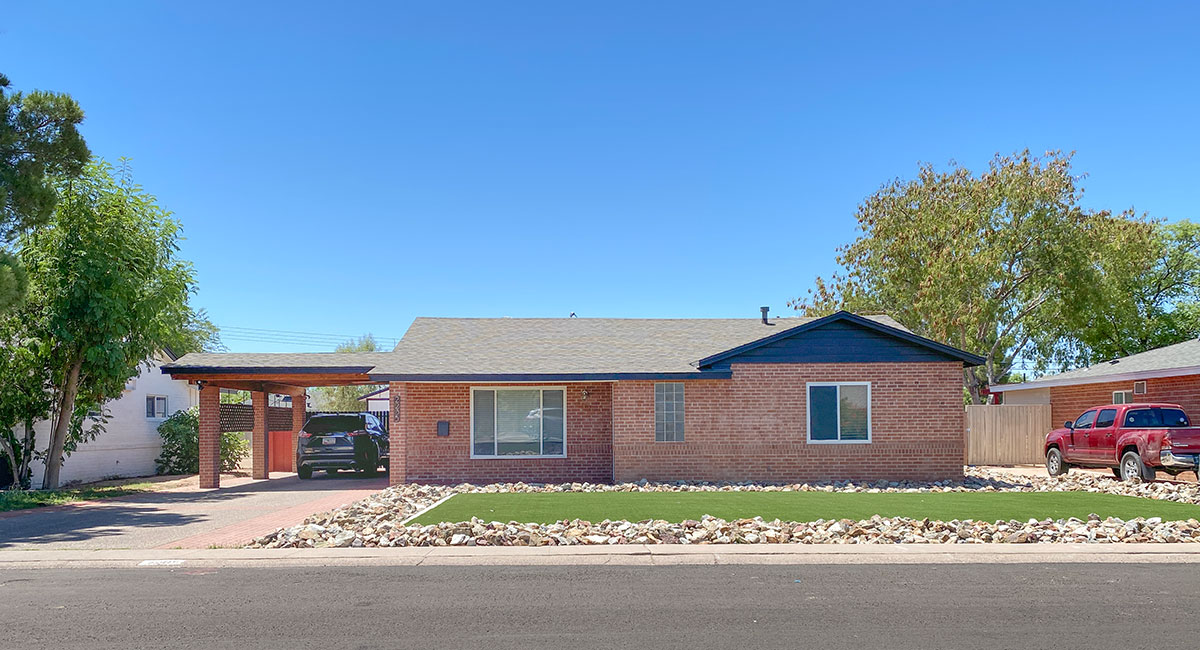 When Sam Hoffman of F&S Construction commissioned Ralph Haver AIA to design some modest red brick homes on a former citrus grove in the Biltmore area of Phoenix, neither had any idea that they were laying down the blueprint for dozens of neighborhoods and thousands of homes nationwide. They called this place Mañana Vista, or
View of Tomorrow.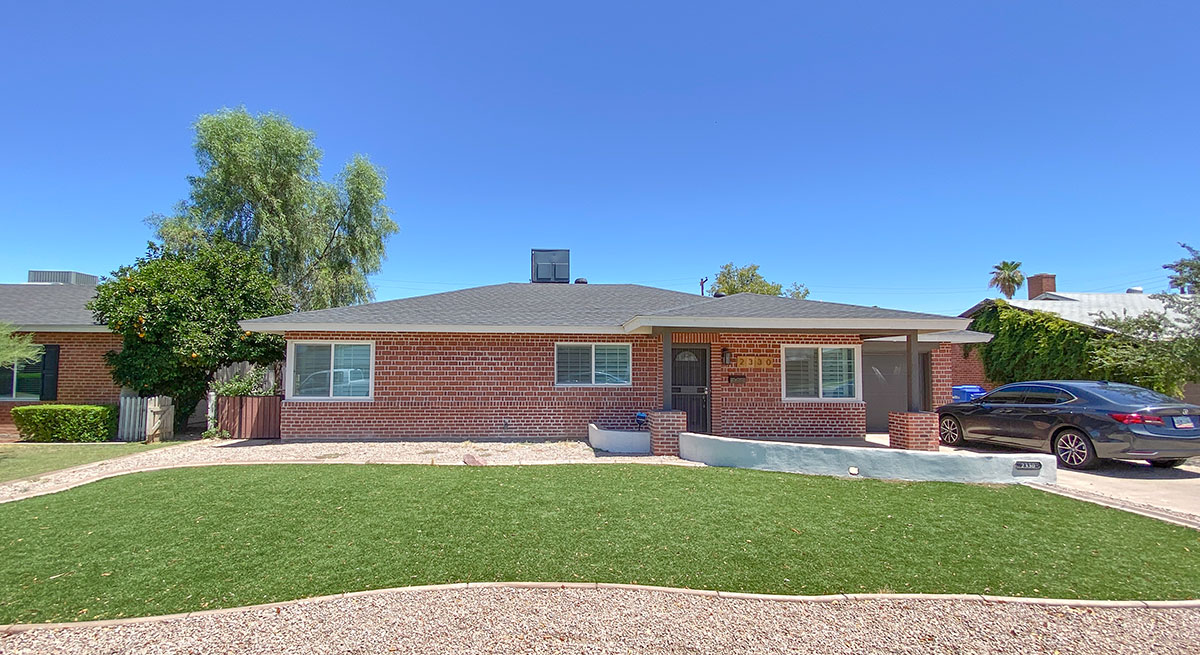 In the decade to come, these "Hoffmantowns" would be scattered as far afield as
Albuquerque
,
Denver
and Chicago, filling a need for affordable yet quality housing.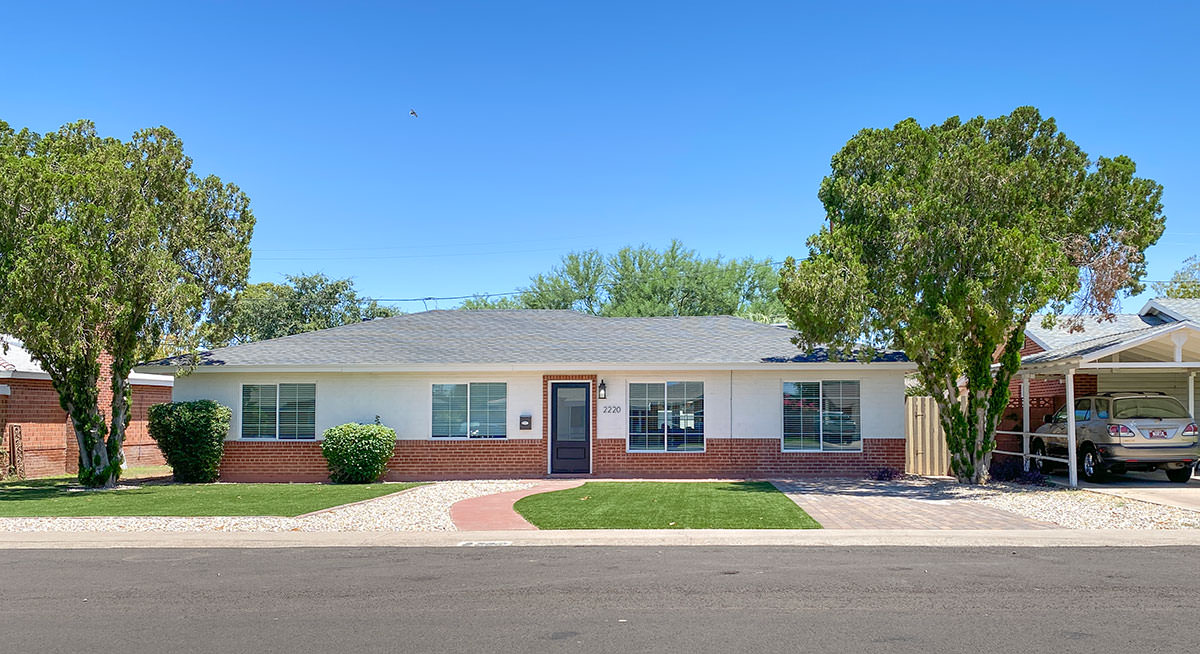 After the success of Mañana Vista, Hoffman continued the same program at
Hoffman Terrace
, then
Jackson Villa
in Phoenix. He soon acquired a tract of land at 19th Avenue and Bethany Home Road that would become the first so-called
Hoffmantown
, where he and his son were proud to erect 4 houses a day, earning him the nickname "
The Henry Ford of the Homebuilding Industry
". It was the largest subdivision to be developed in the city of Phoenix at the time.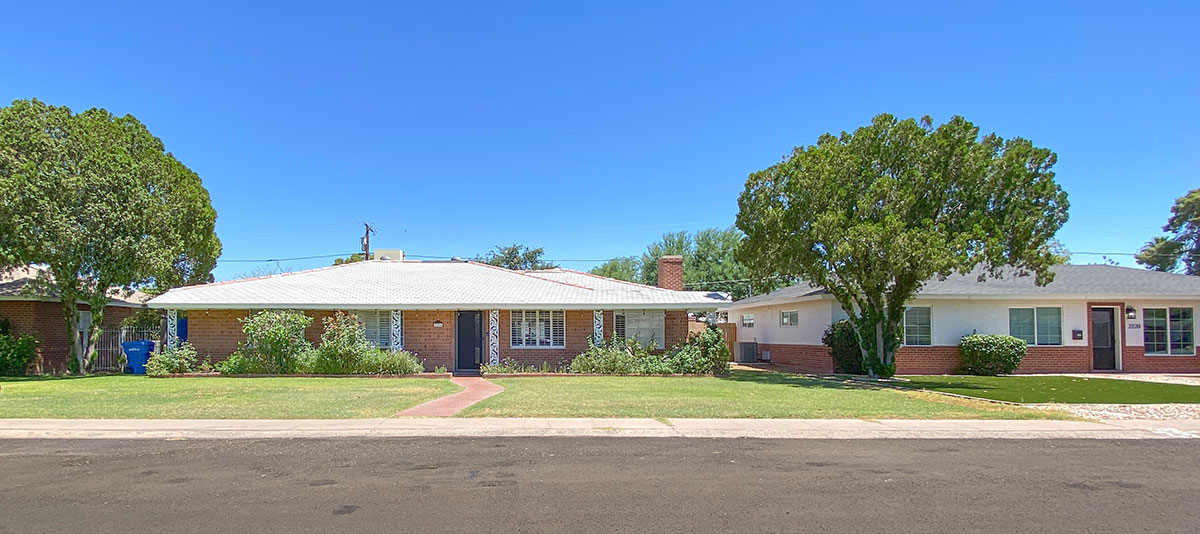 But Mañana Vista gets credit for being the very first in a series that was so easily replicated, presumably because the production homebuilding process simply worked. F&S Construction poured foundations for the first 25 homes in February of 1949; by mid-June, 115 homes (that's the entire subdivision) were
built and sold out.
Supervision by the FHA and no down payment for veterans made them an attractive buy. The subdivision was advertised as "highly restricted" in its day, which in midcentury Phoenix was often code for the insidiously common racist practice of declaring "Whites Only". Today, of course, these restrictions are not only unenforceable but also illegal.
The development represented a million-dollar investment for the stakeholders. Homes started at $7,680 - $8,465, which would equate to just over $90,000 in today's dollars, so they were indeed affordable. In 2020 improved homes can fetch between $350,000 - $450,000.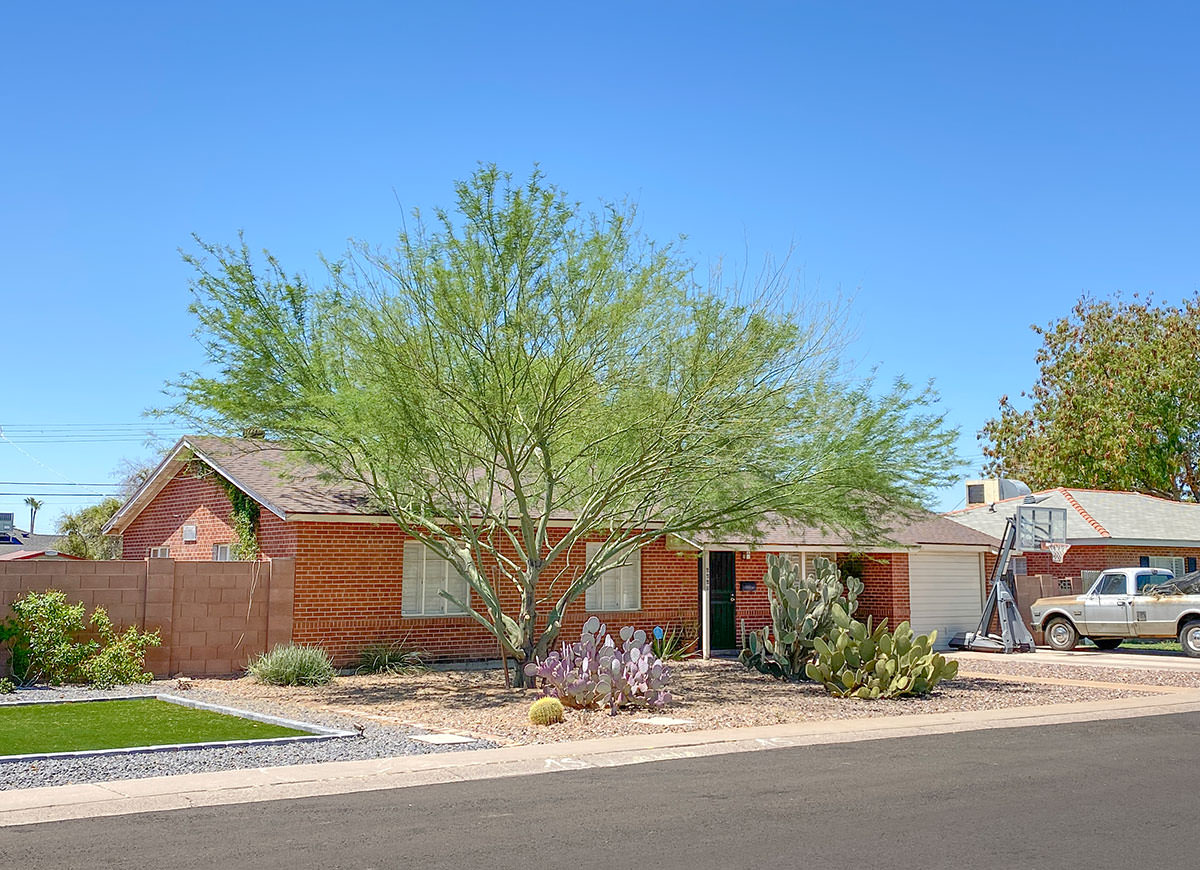 The story of the Hoffmantown concept has been too riveting for us to rush into, so we've researched these neighborhoods for about four years and taken field trips to both Denver and Albuquerque to see them for ourselves. That's a long way to travel to see a little red house that's just like the others, but the story was just too good to ignore! Soon we'll share their fascinating history and the tragic climax that put an end to the Johnny Appleseed of Affordable Housing's empire.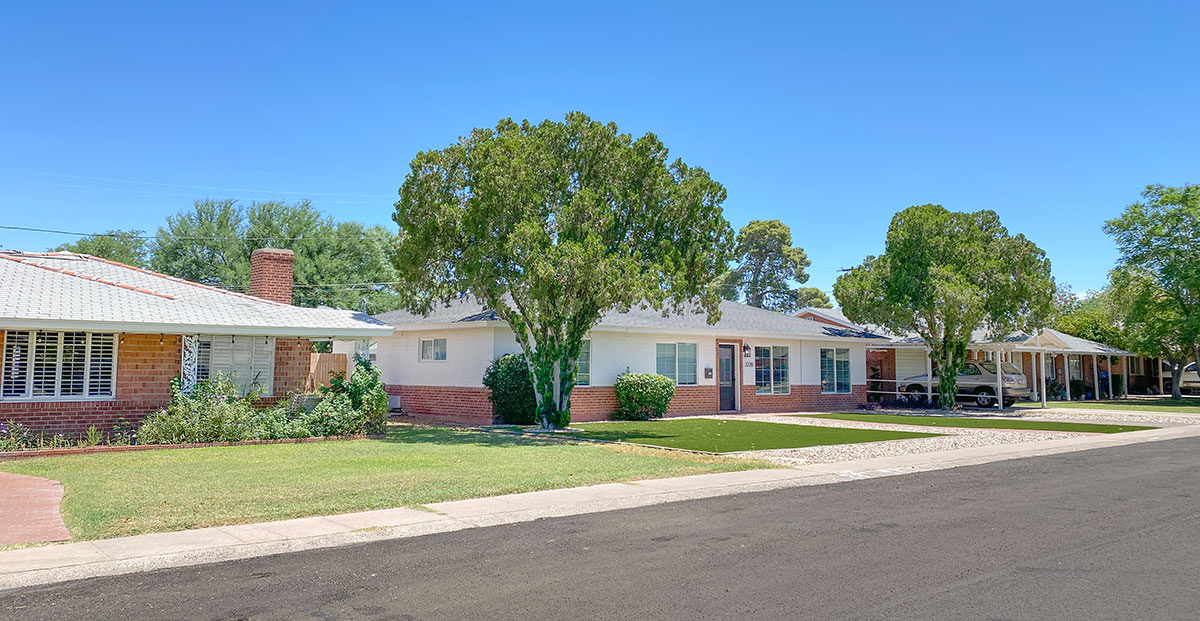 In 2020 the Mañana Vista neighborhood appears to be in sound condition and remarkably intact, which is truly shocking for its proximity to the tony Biltmore area where homeowners often express themselves by remodeling in the latest fashion of the moment, or demolish and rebuild. Stucco and paint have failed to gain a firm grip here like it has in other neighborhoods.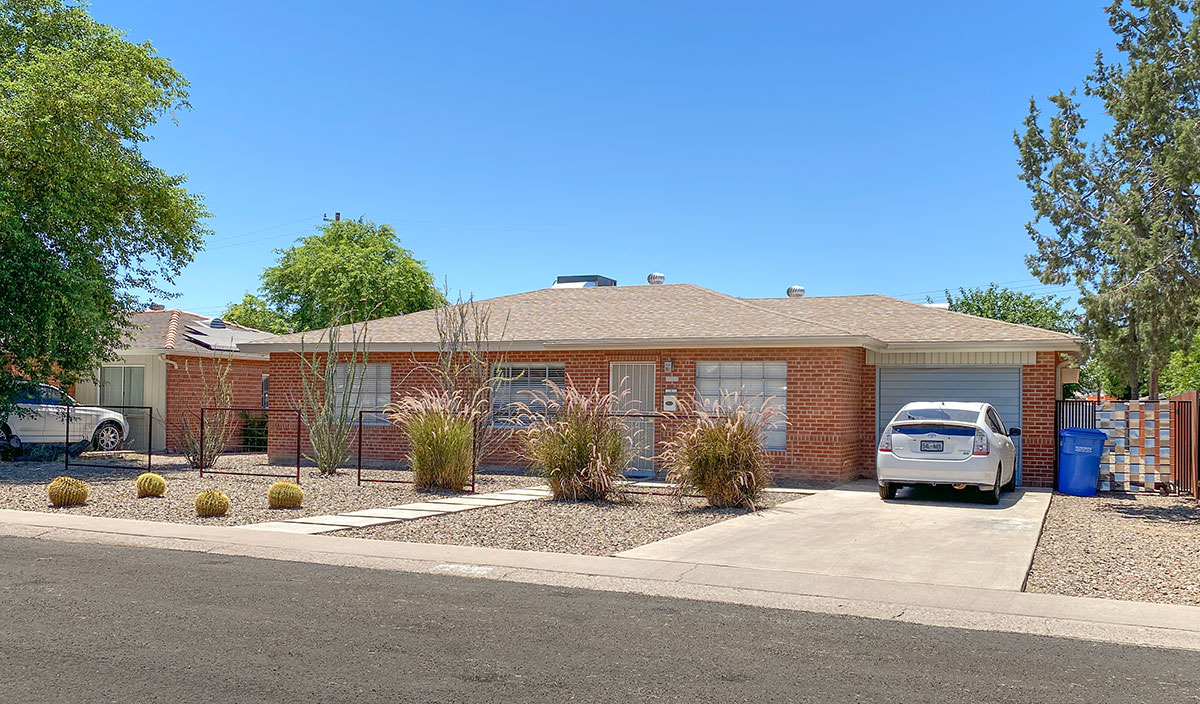 Homes had two or three bedrooms, central air and heating, asphalt shingle roofs, attached garages, steel sash windows, venetian blinds, and wire cut brick construction. Roofs were either single gable or hip gable, with small extensions over the front door for shelter in weather.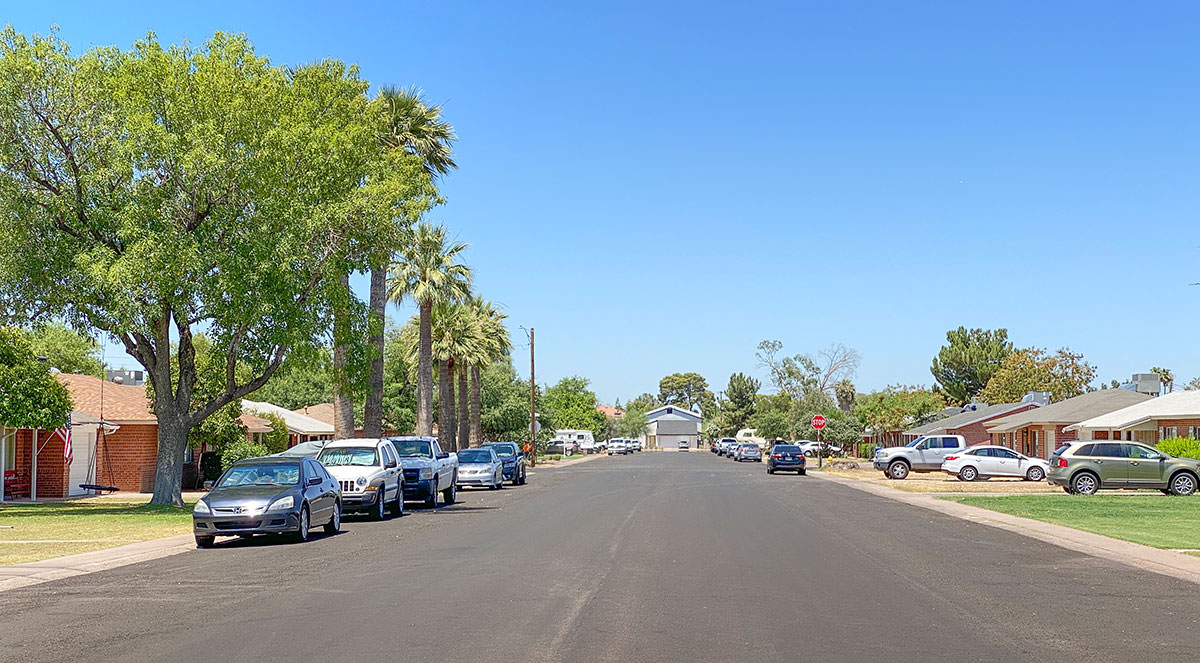 We don't yet know why, but the streets in the subdivision are extraordinarily wide. It's possible that the margins were reserved for future sidewalk improvements that never happened.

Lots are 67 X 129 feet and have a pretty shallow setback. The homes are set close to each other yet feature a variety of facades and roof treatments, creating an informal rhythm that is varied enough to hold interest. It's very well possible that the hard setback and no means to expand either on either side has helped maintain the neighborhood's appearance in nearly pristine condition, just as the developers might have imagined it maturing over 70 years ago. The only thing missing are the original citrus trees, which have aged out beyond their usual lifespan.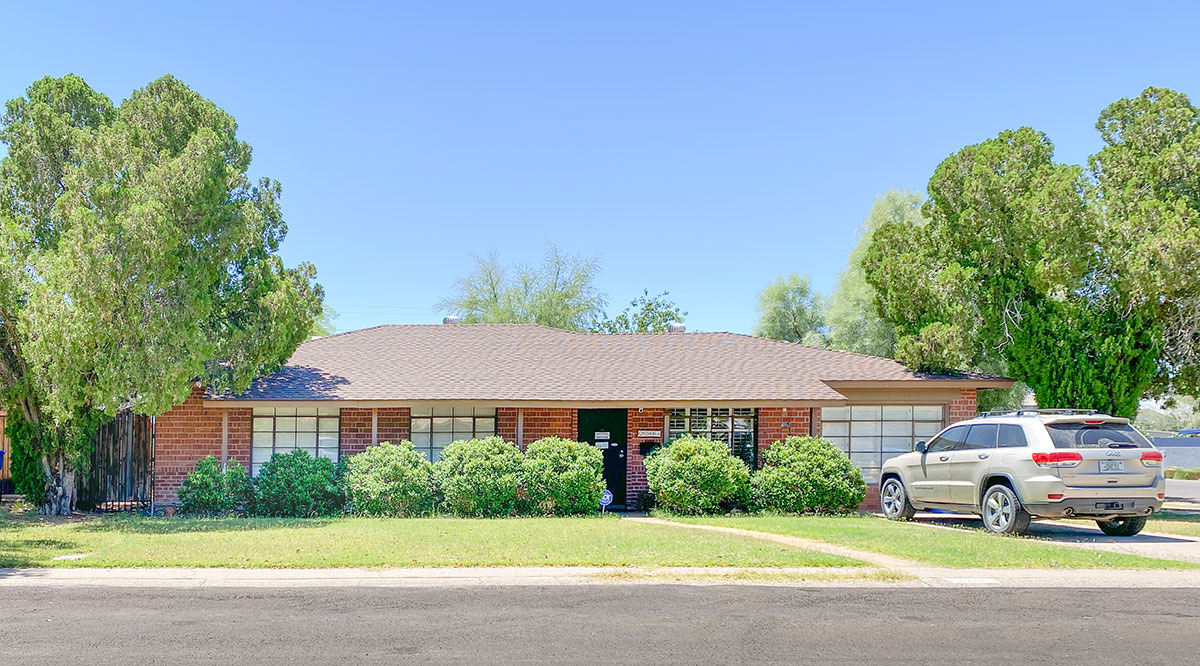 Because Mañana Vista is the first prototype among dozens of neighborhoods designed by a Master of Architecture in Arizona,
Ralph Haver AIA
, and because Aurora's
Hoffman Heights
has already built an excellent case for the significance of this pattern of building, Modern Phoenix recommends that Mañana Vista organize, survey, and seek the
tax benefits of becoming a Historic District in the City of Phoenix
. The precedent set by
Town and Country Scottsdale
as midcentury tract home neighborhood designed by Ralph Haver has already broken the ice in Arizona for postwar tract preservation.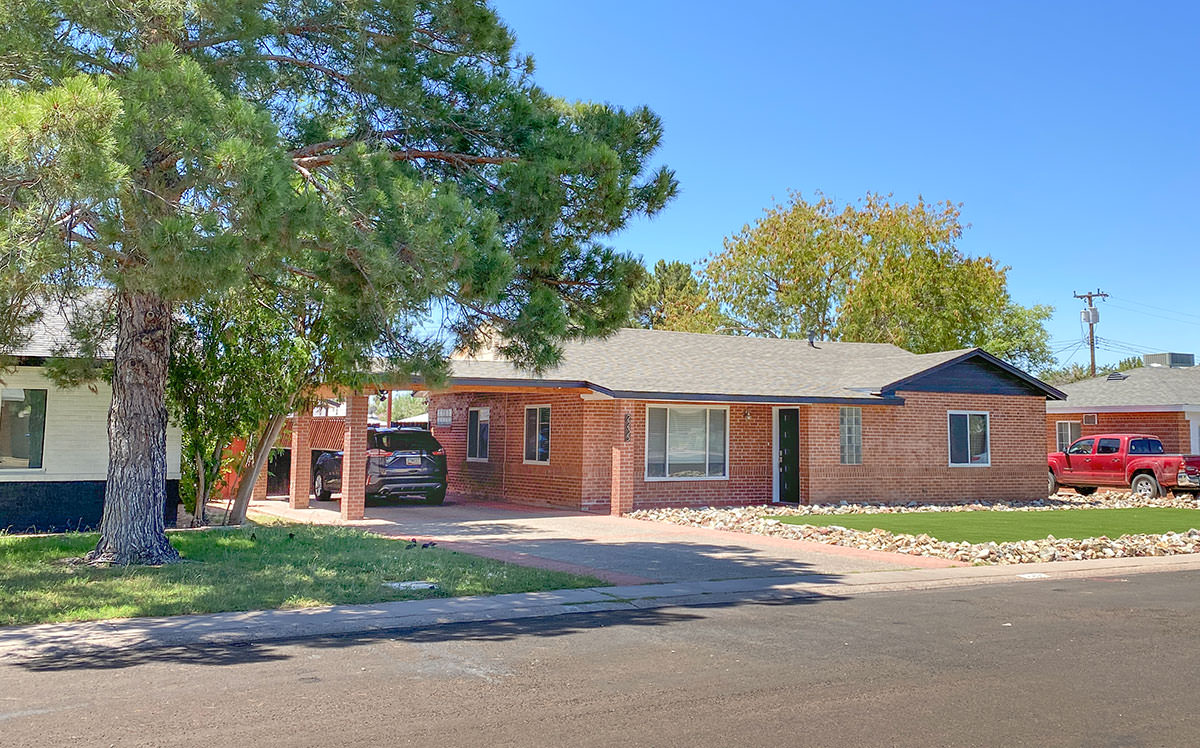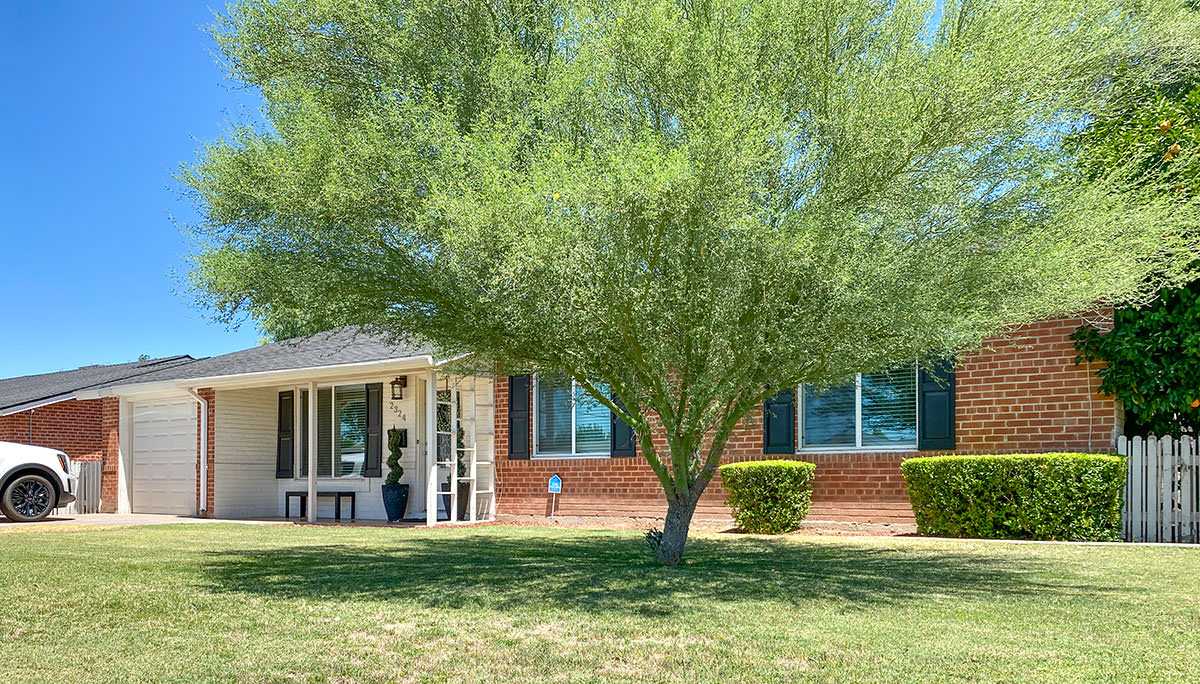 This staggered wooden trellis by the doorway is similar to those Haver used in his
Starlite Vista homes of 1954.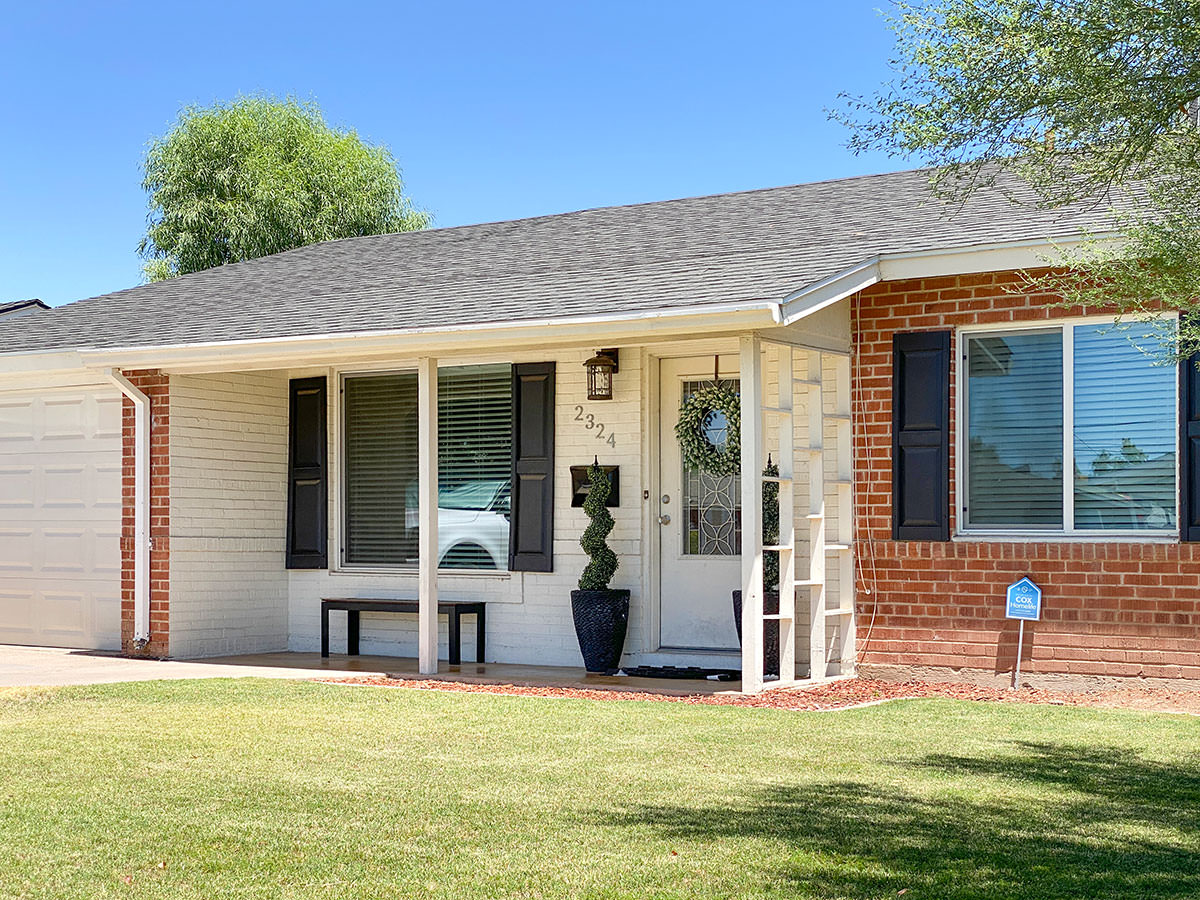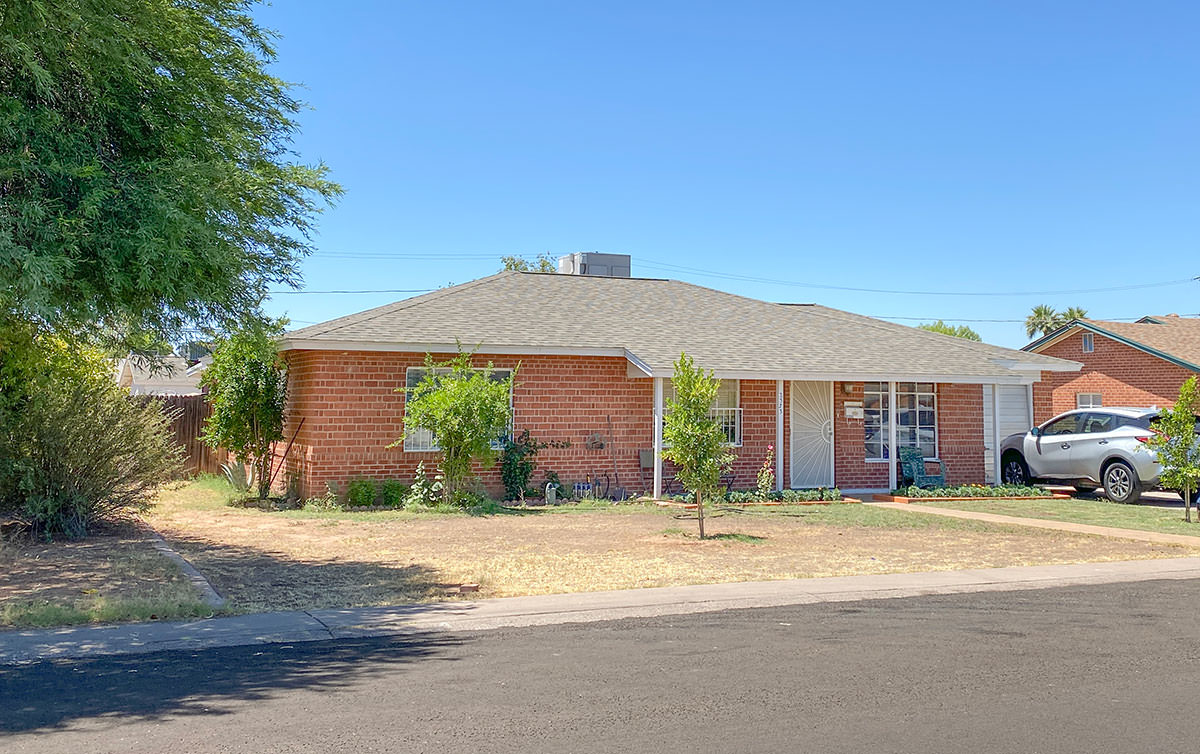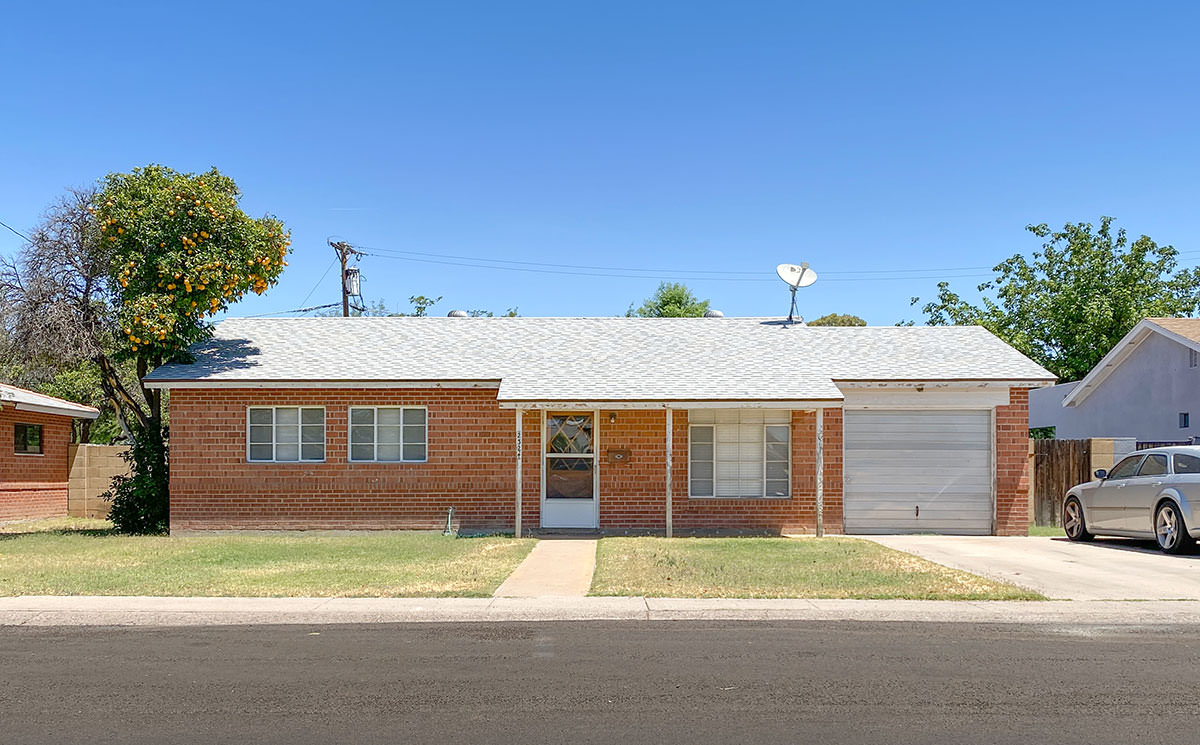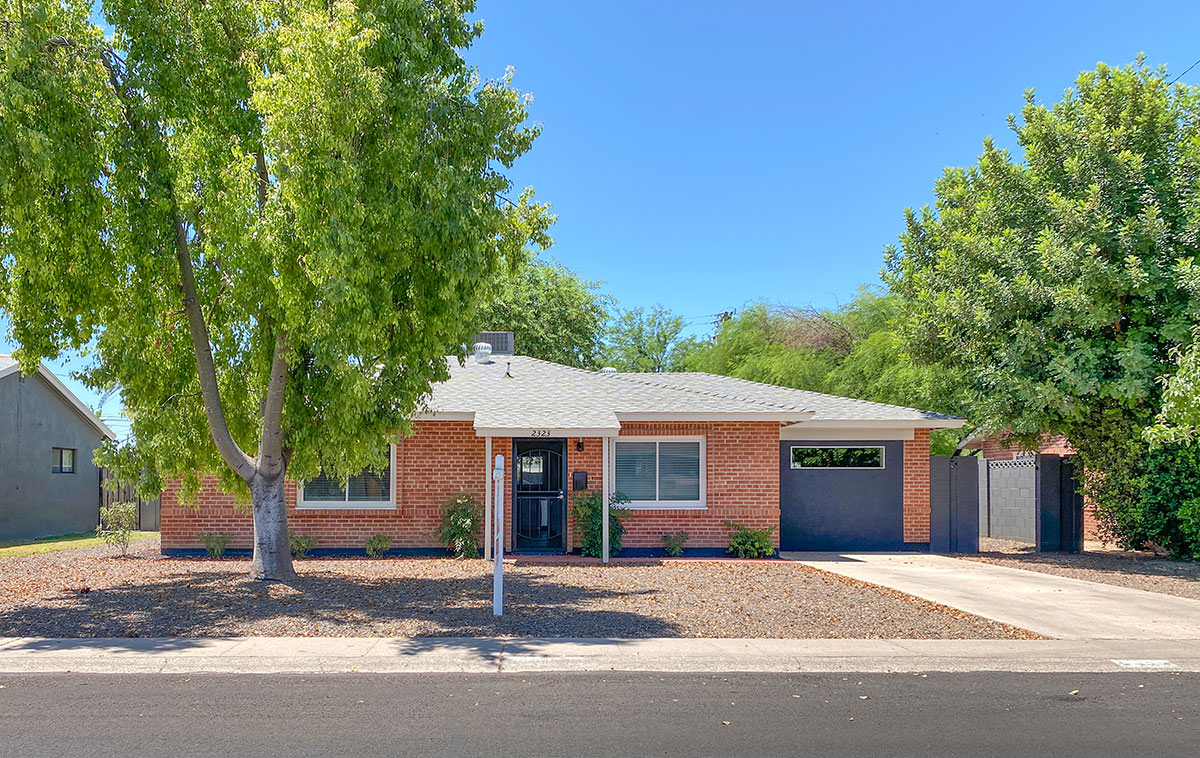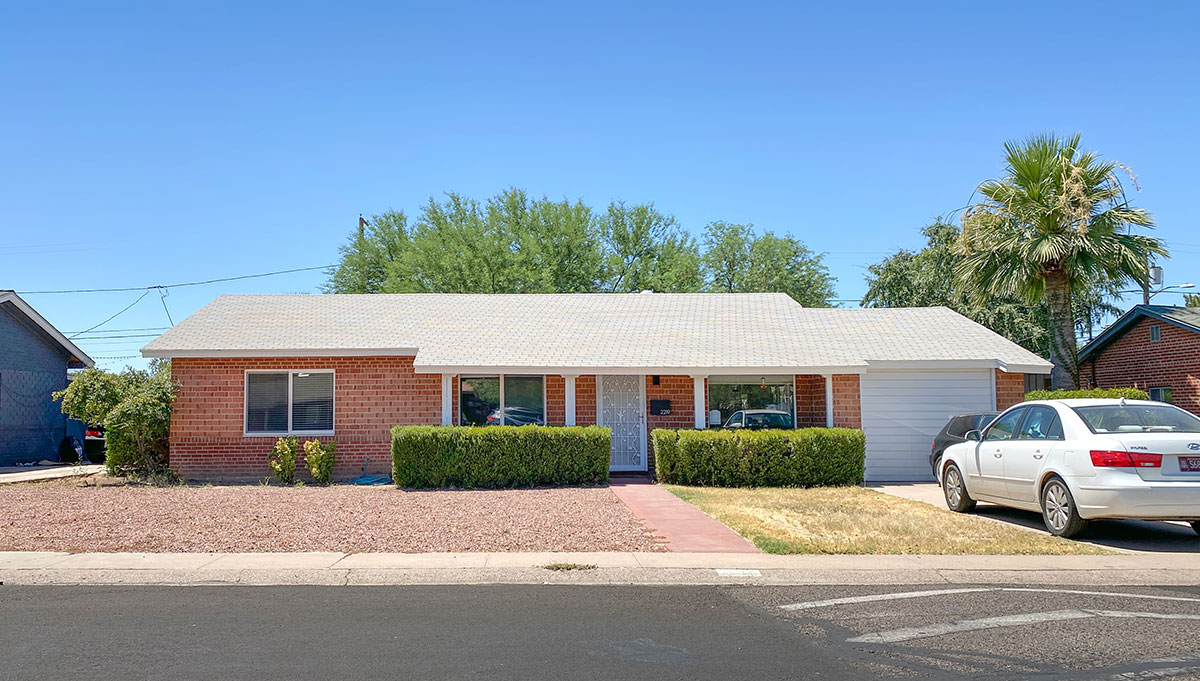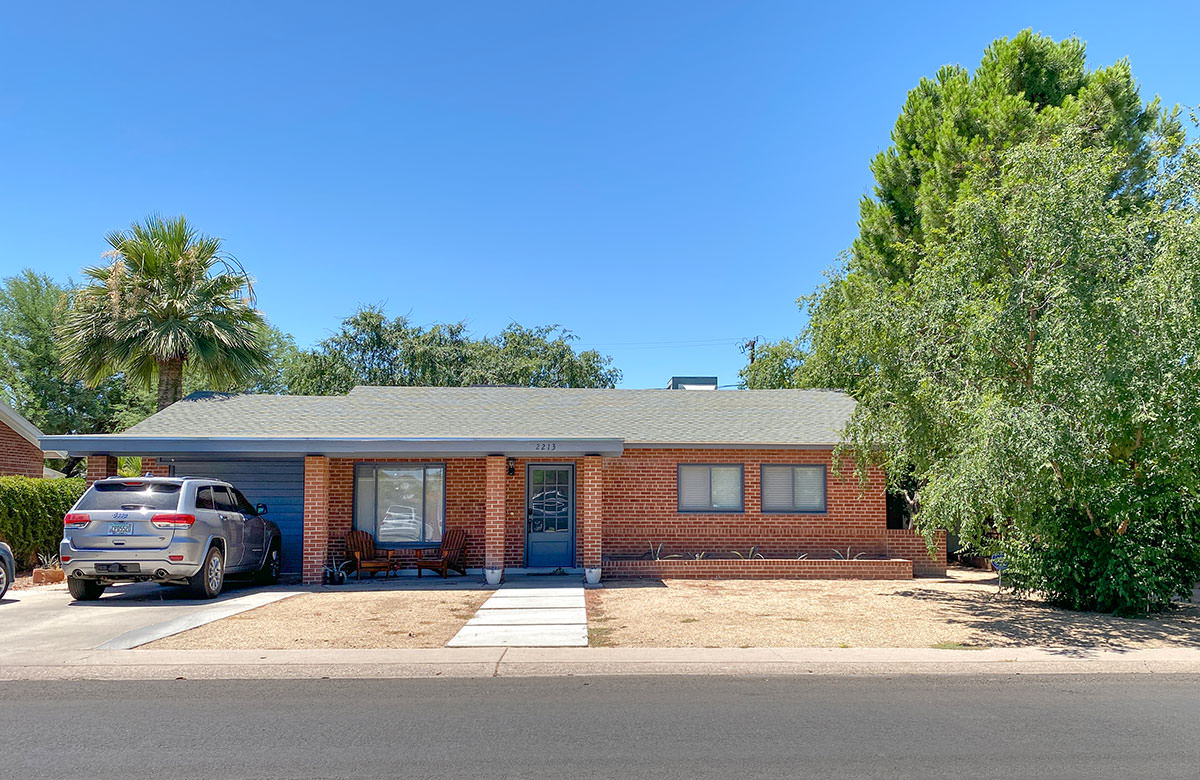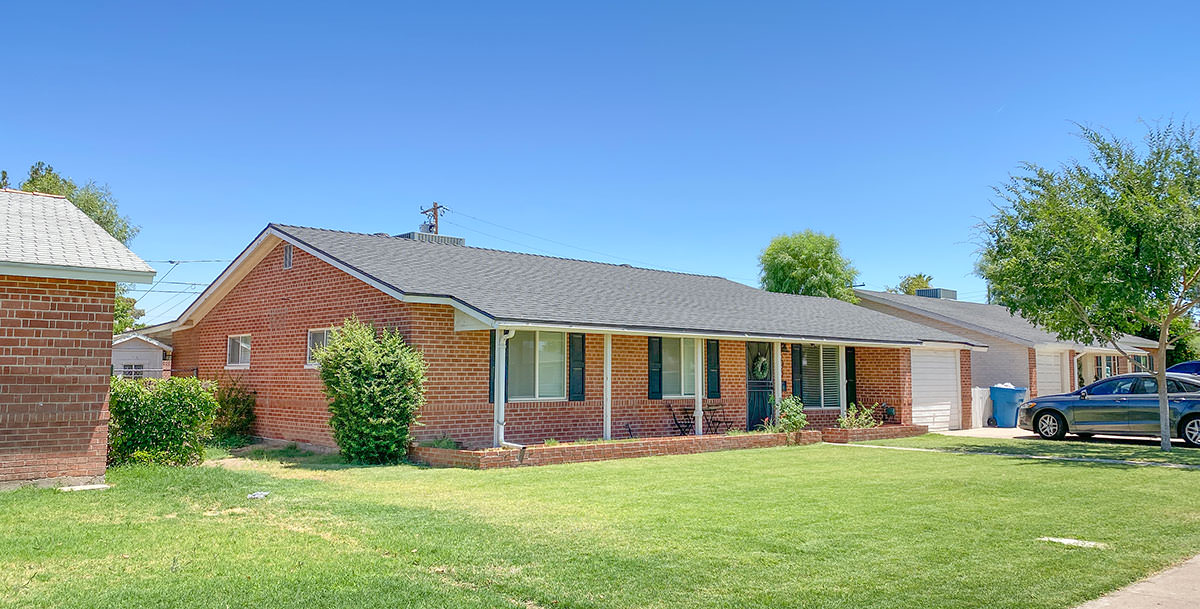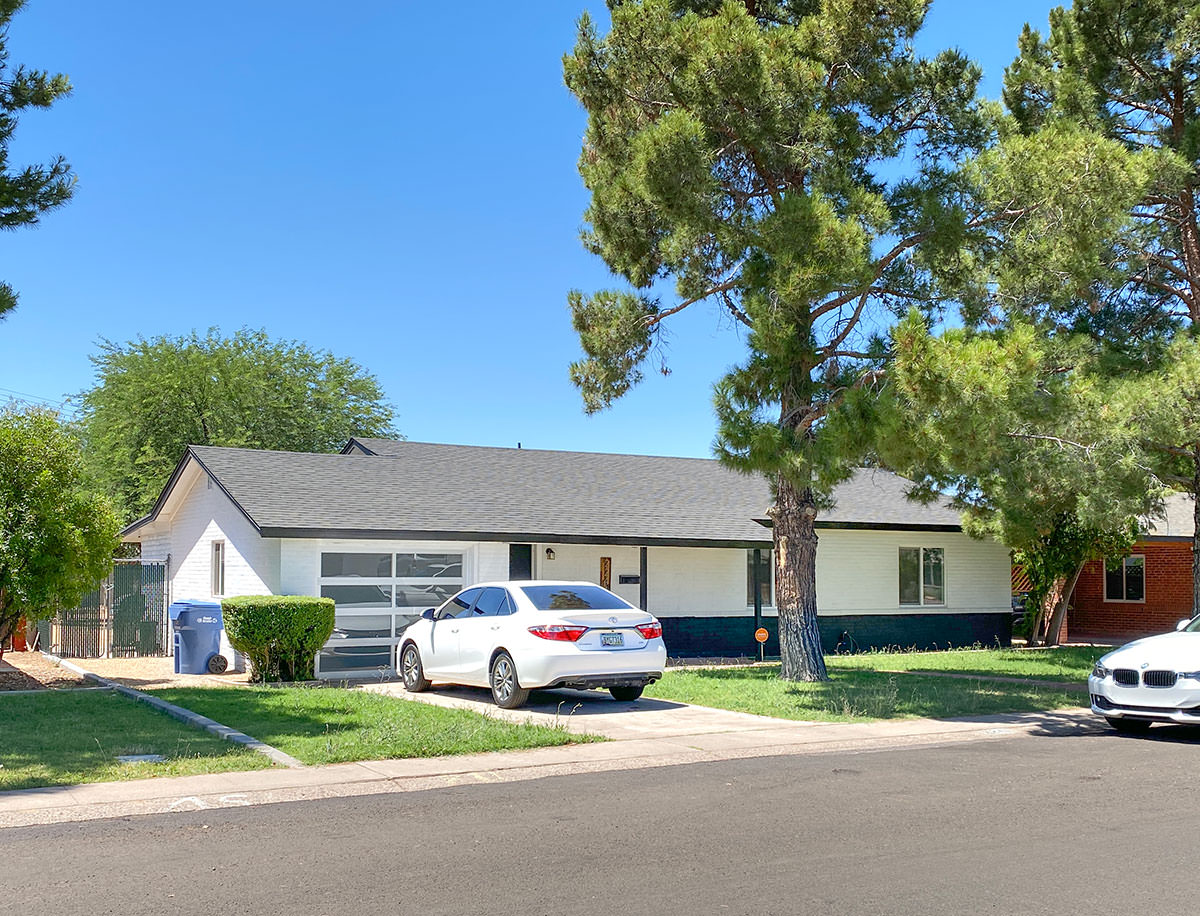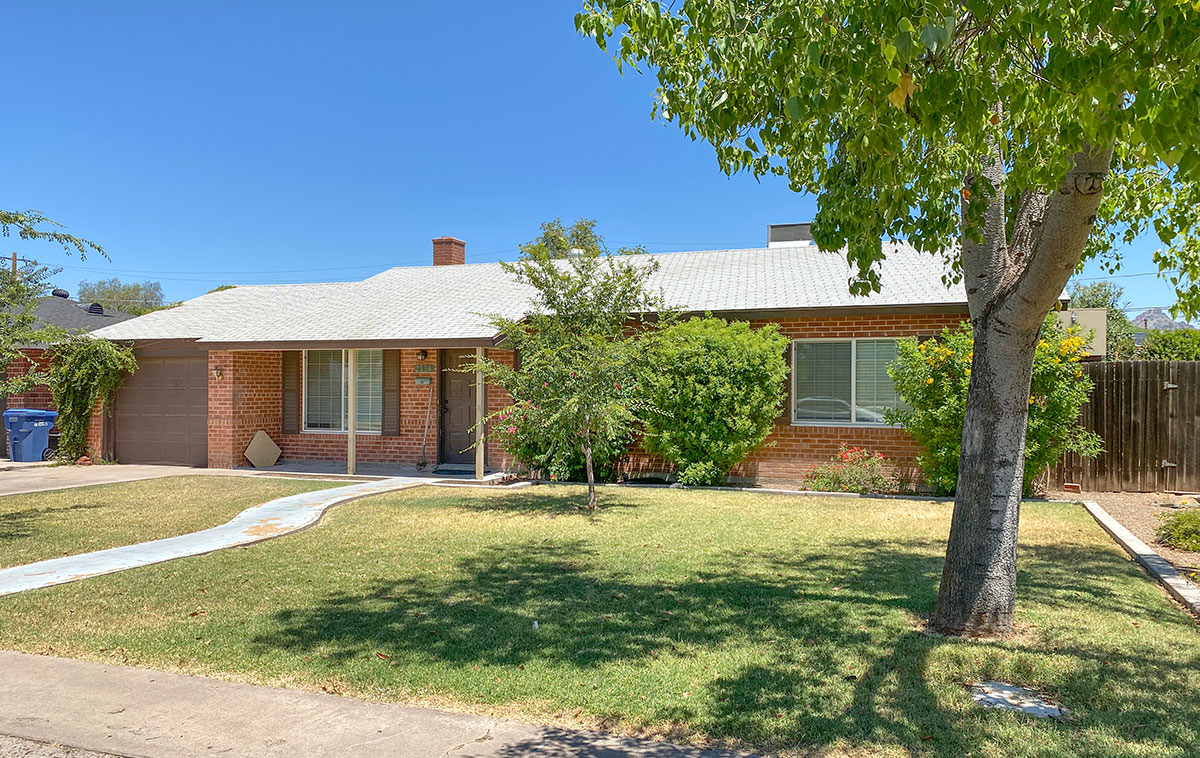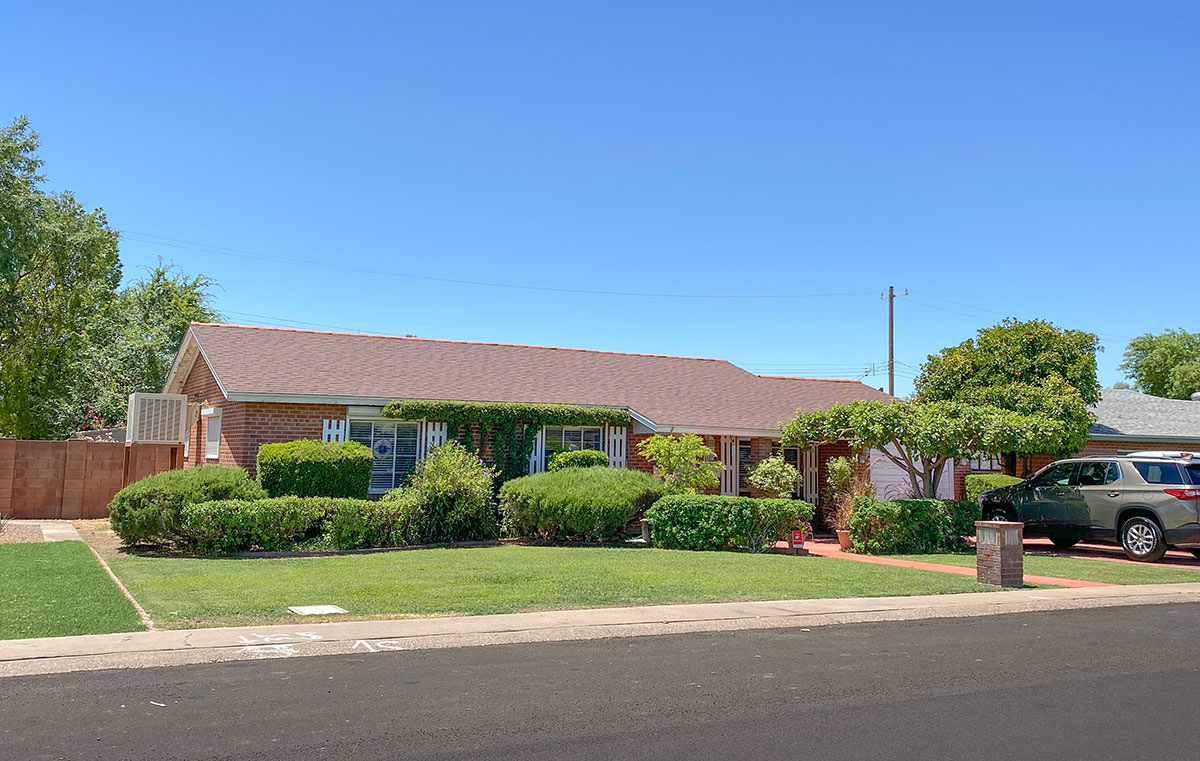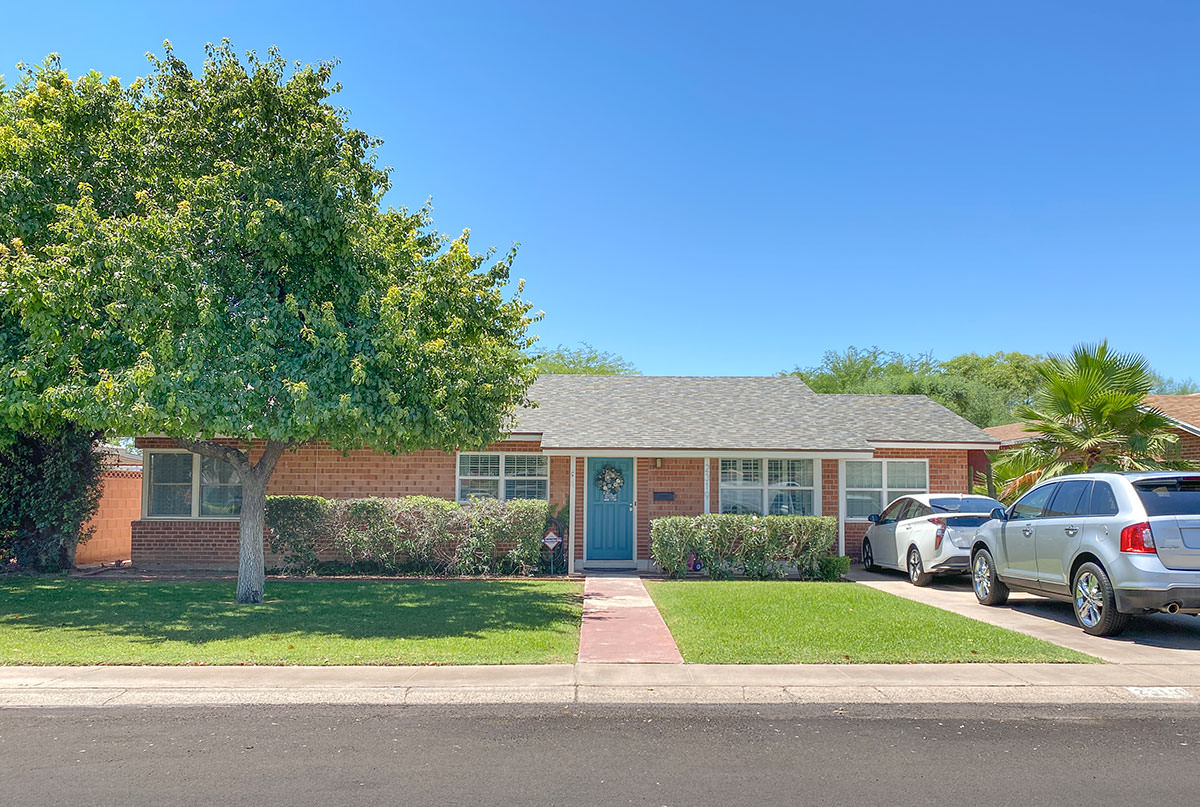 Some homeowners have added square footage by enclosing their single-car garage. Here are a couple of ways to do it.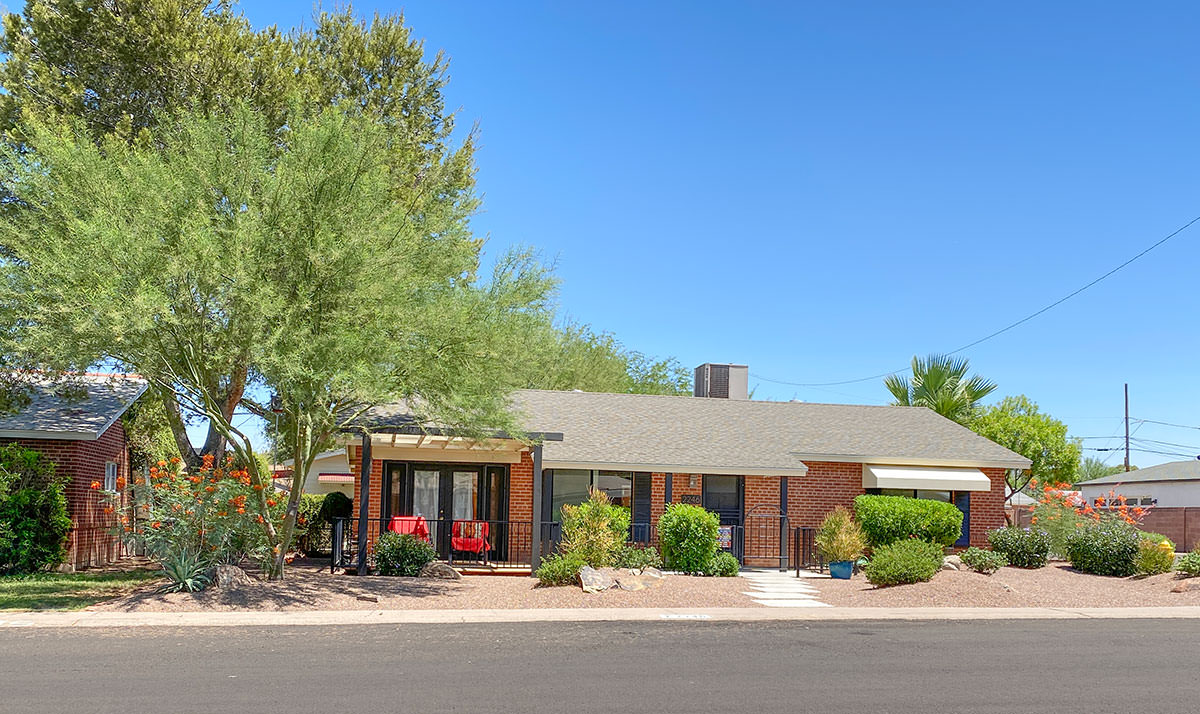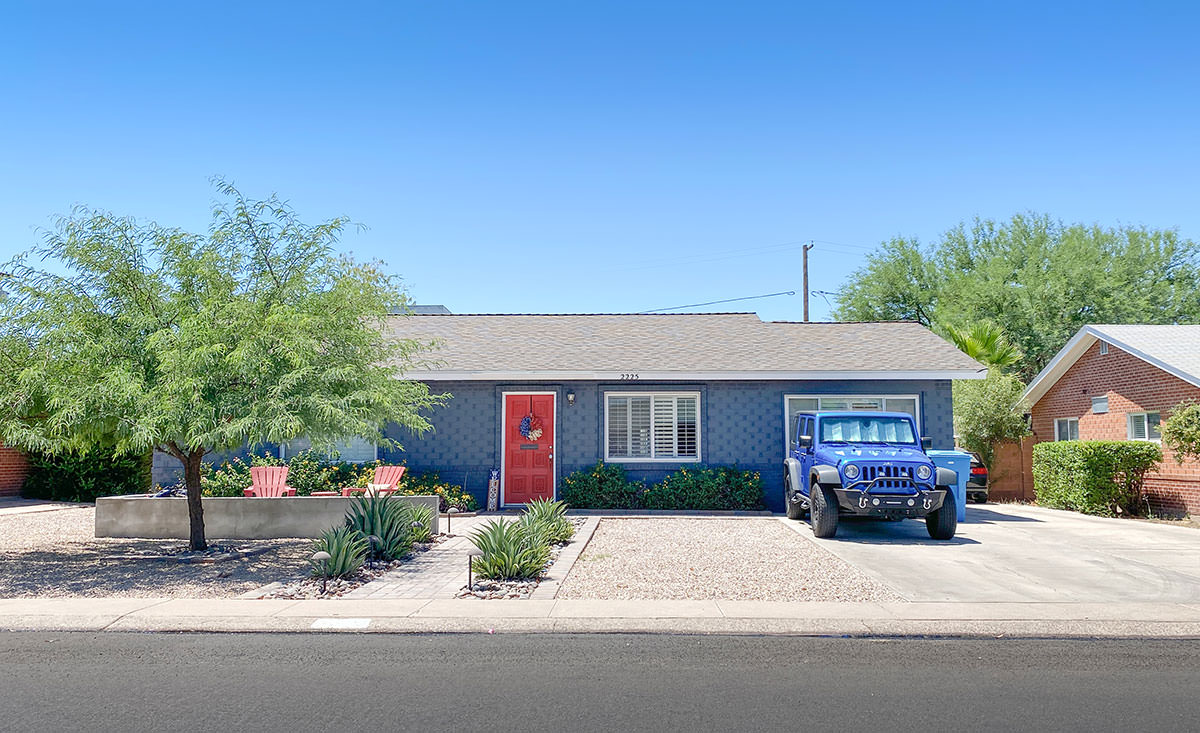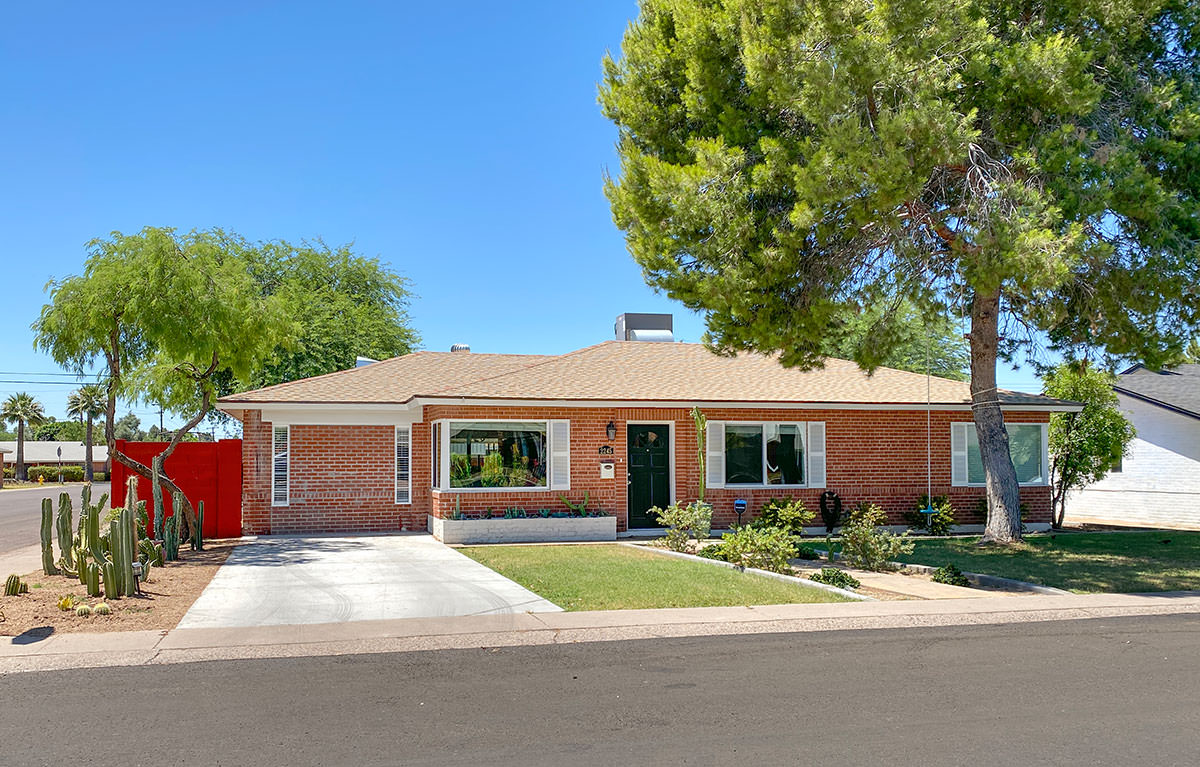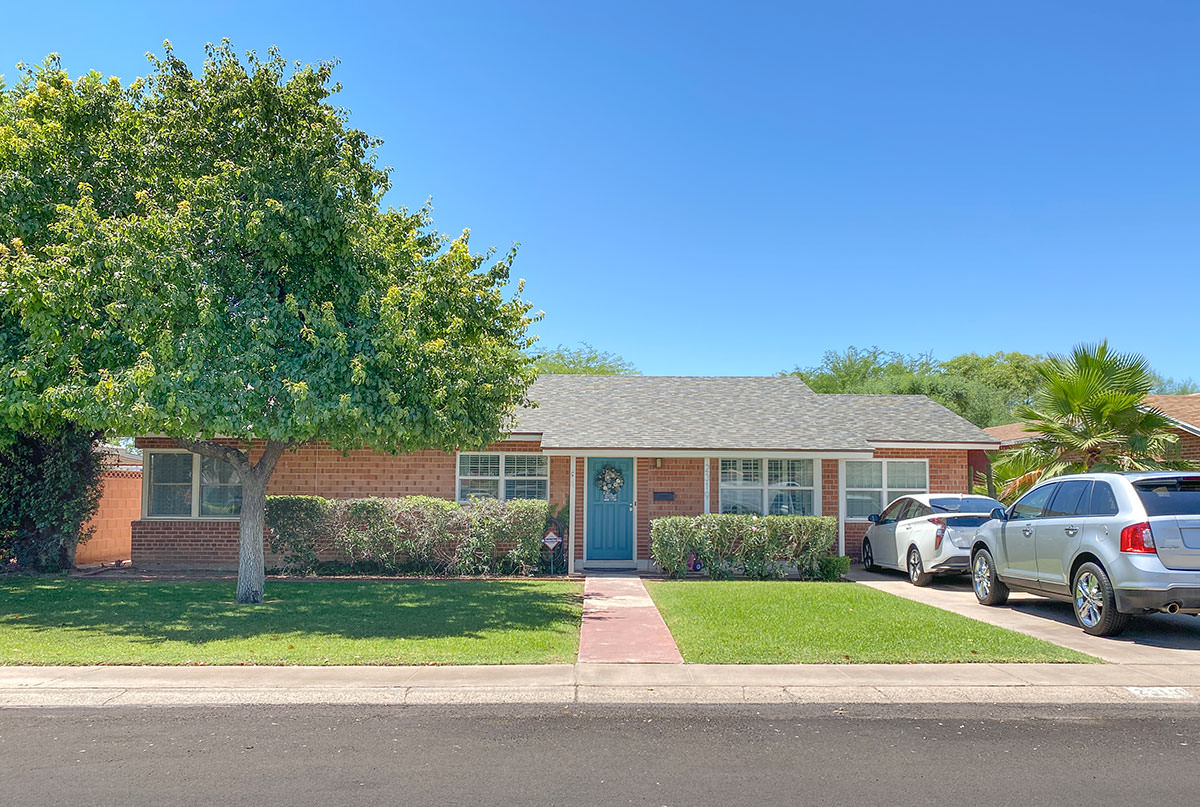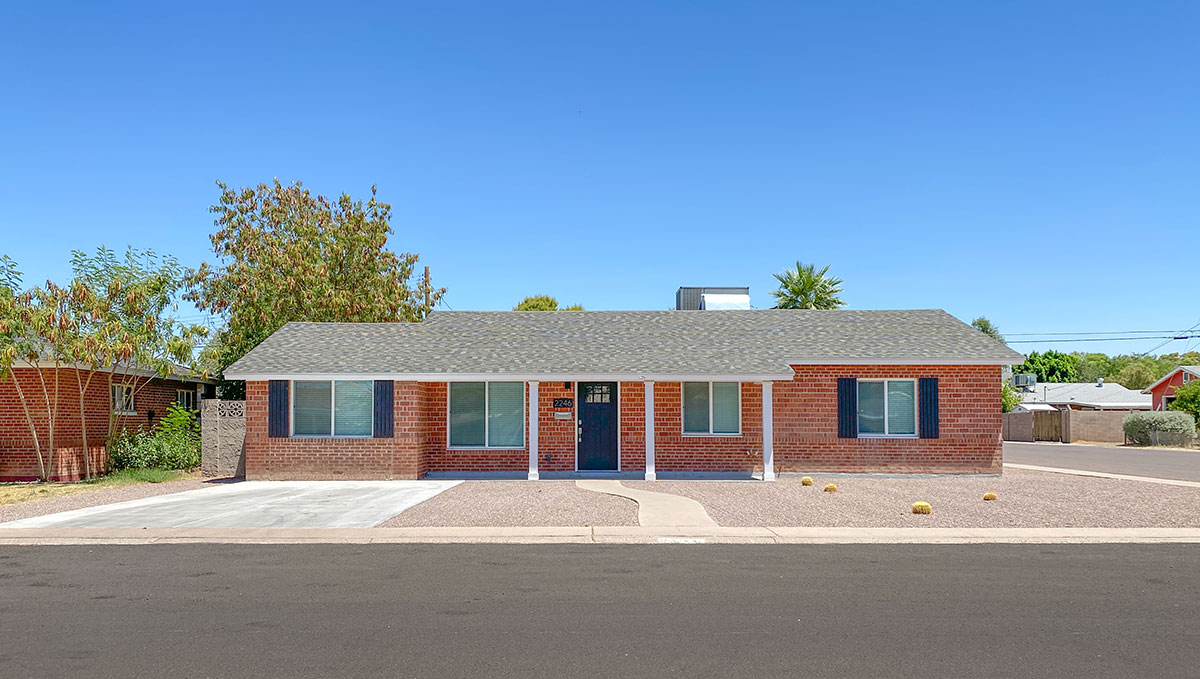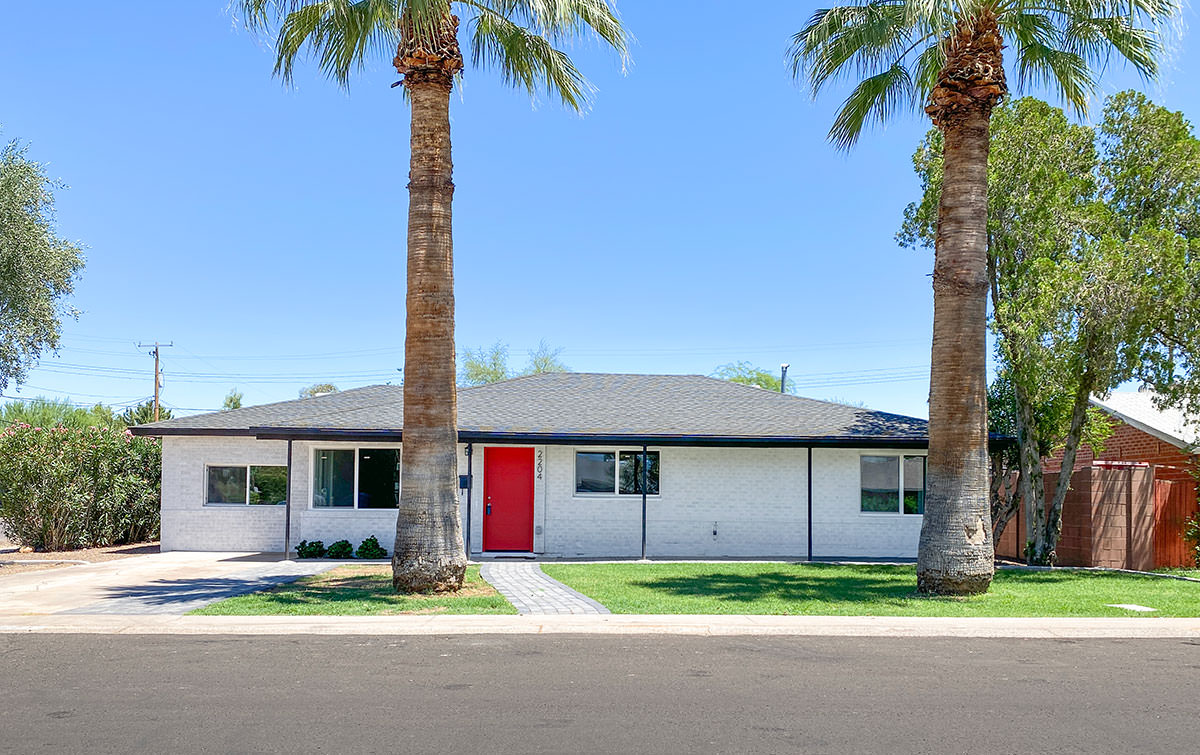 The neighborhood actually extends all the way up to Glenrosa; Google just wouldn't let us highlight the entire subdivision. We believe the area was developed from South to North.