Starlite Vista | 1954
15th Avenue at Glenn Drive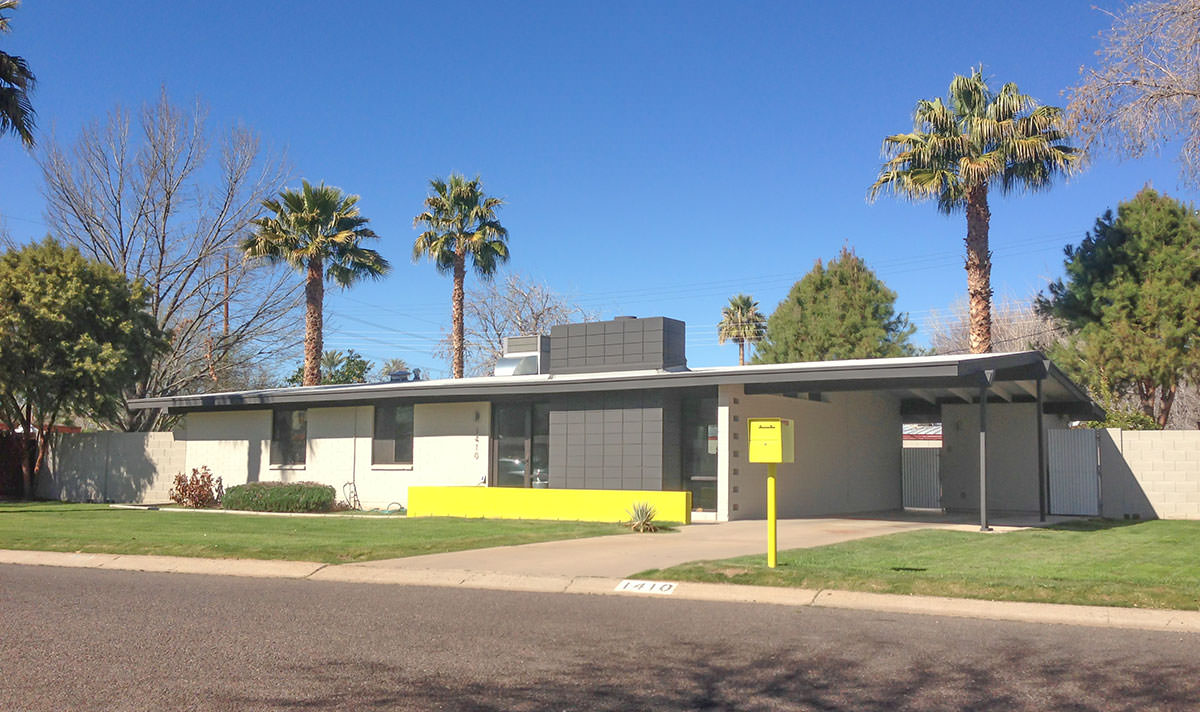 The Starlite homes of 1954 all
feature the same floorplan
, only flipped and re-oriented on the lot to create a uniform but diverse streetscape across three short drives. Many homes have their faces tilted slightly toward the street for an attractive 3/4 view. The homes feature a strip of angled clerestory windows that follow the pitch of the roofline, letting in light but maintaining privacy. Carports were also standard.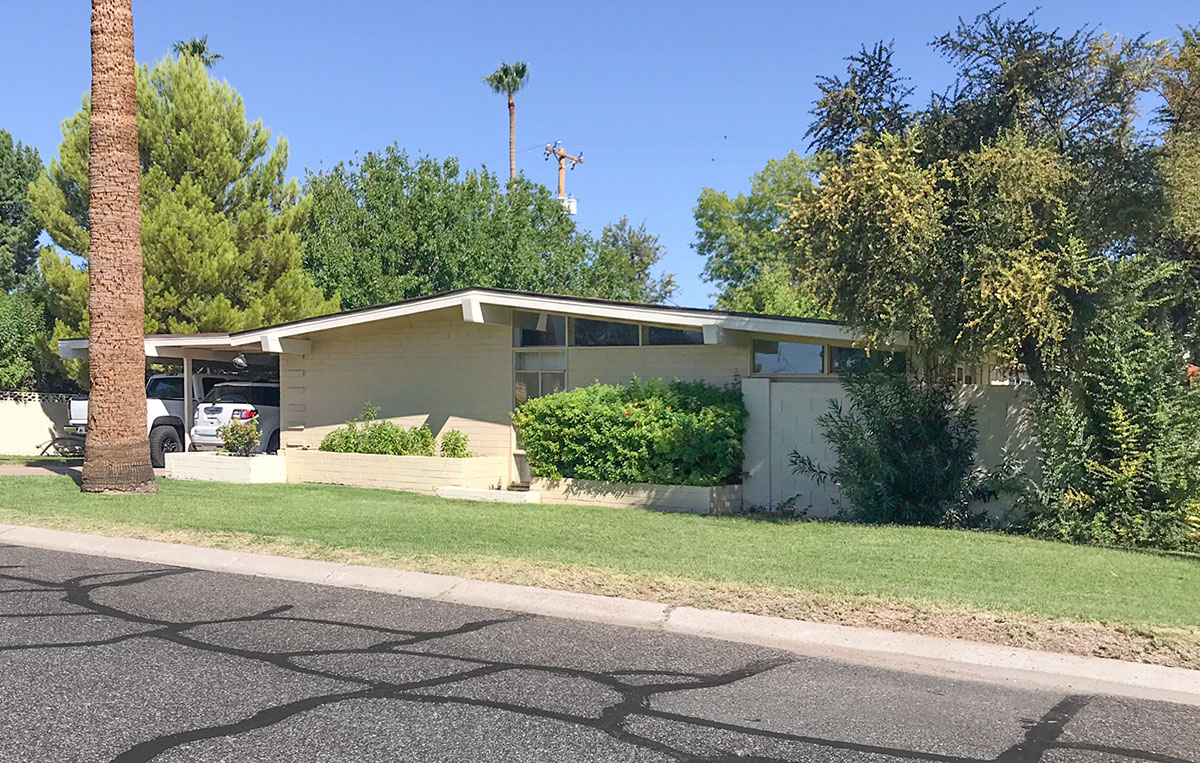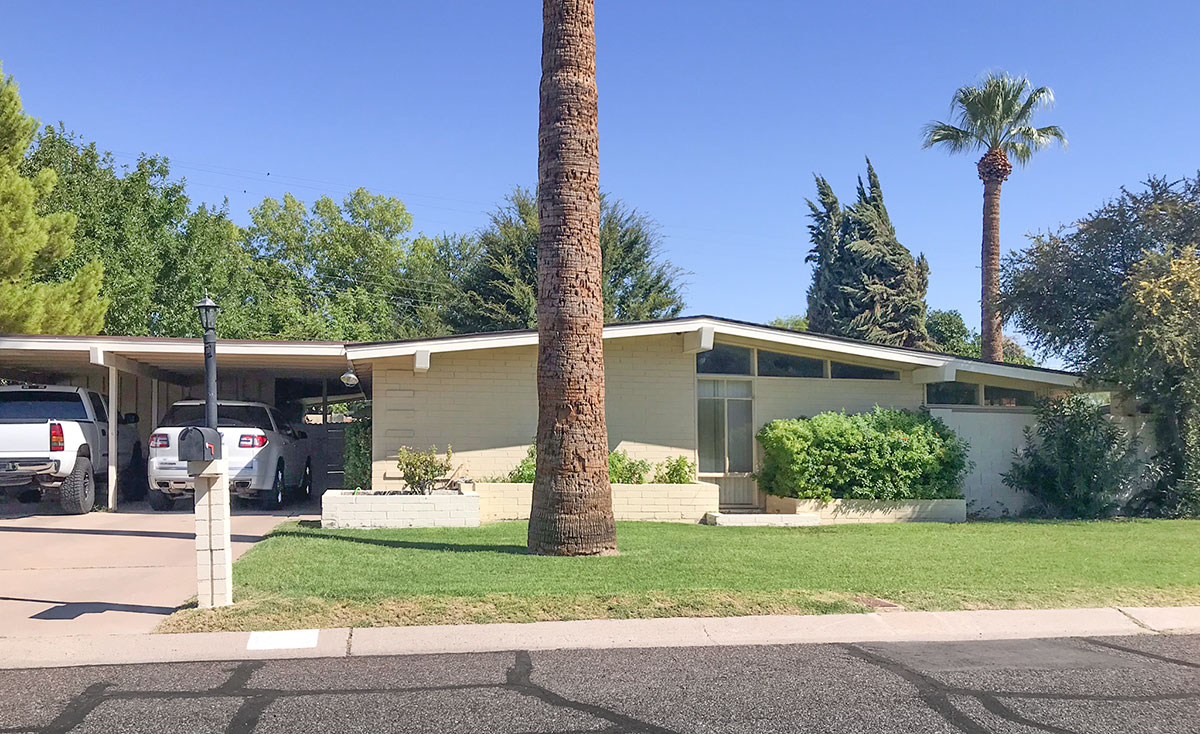 In 1957 Haver later marketed a larger variation of this home as The Starlite Model during the
Parade of Homes
in North Central Phoenix. Concrete Masonry Units were used to create jutting privacy walls with square voids for simple and effective decoration near the entry walkways. This is a motif he previously experimented with on homes in
Mayfair Manor
.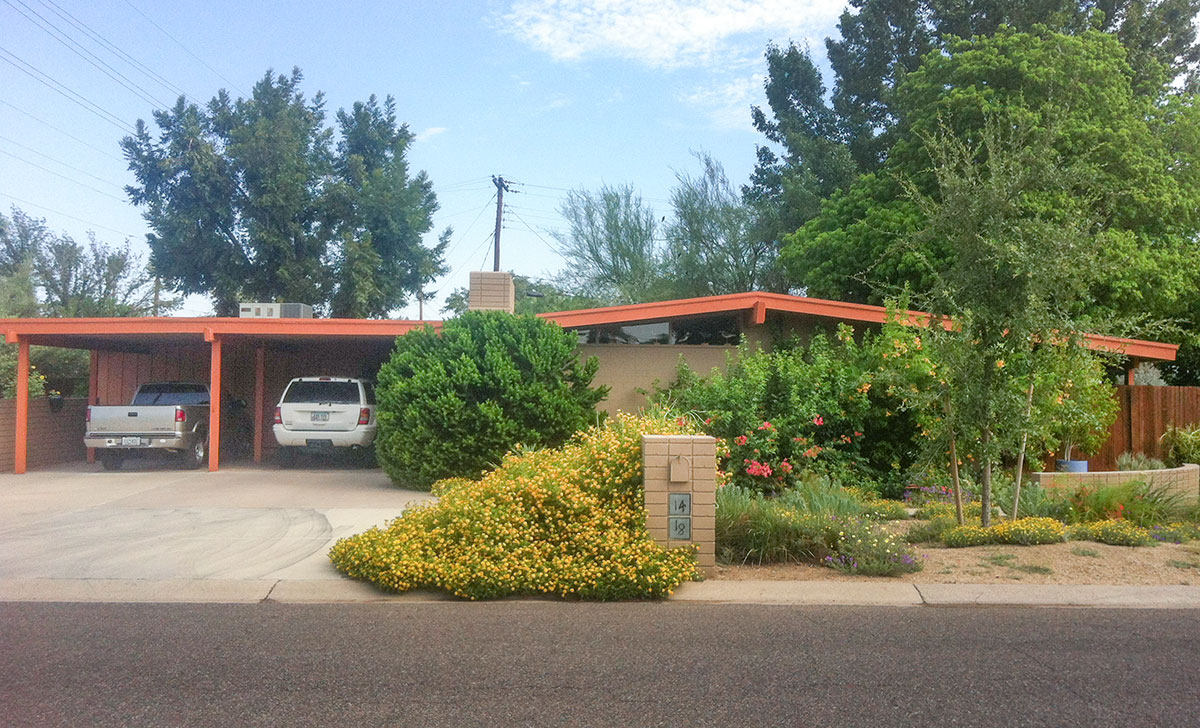 Haver's partner Jimmie Nunn FAIA lived in his Starlite Vista home for many years, and
paid $13,100 for it
.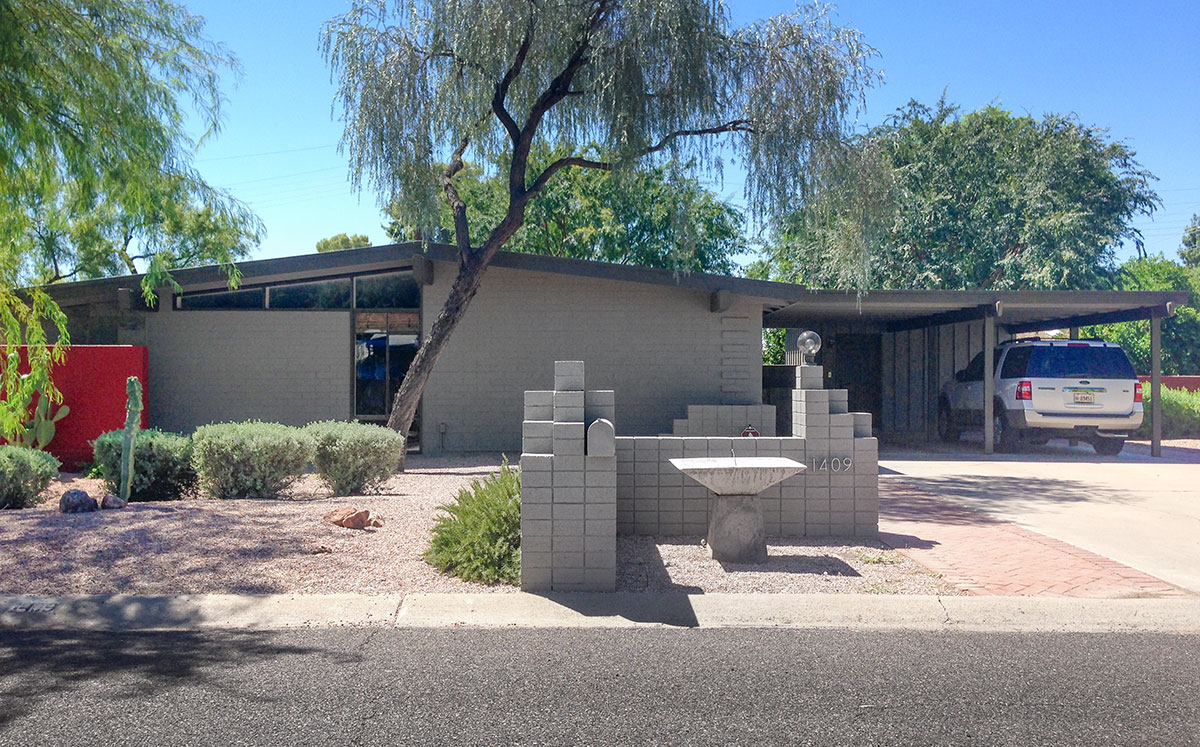 Homes with what we call the
Lucky 7
shaped window and alternating vertical bond of bricks near the carport were marketed as "
The Panorama
" model. This is a window shape Haver used in his own home of the same era,
albeit with fewer panes
, and in his lower-income homes in the San Manuel company town with Del Webb in 1955. It's possible they were first pioneered there on a mass scale. It was called a
glass gable
in its time, though today we are more likely to hear it called a
clerestory window
.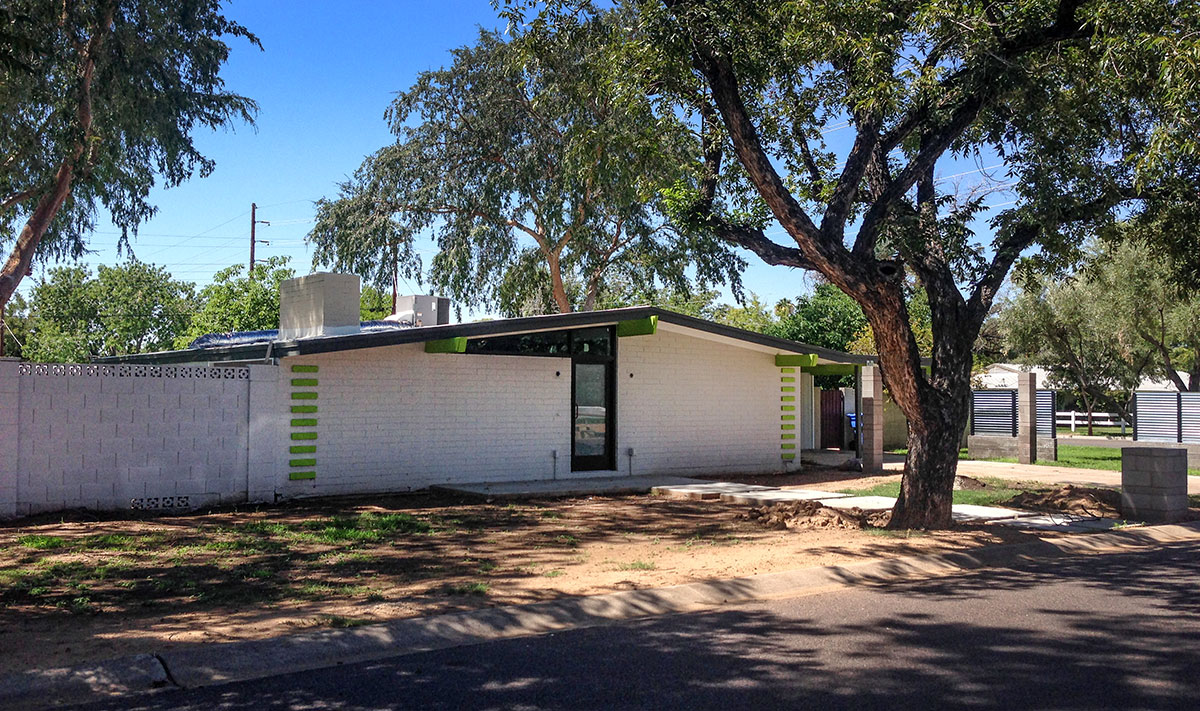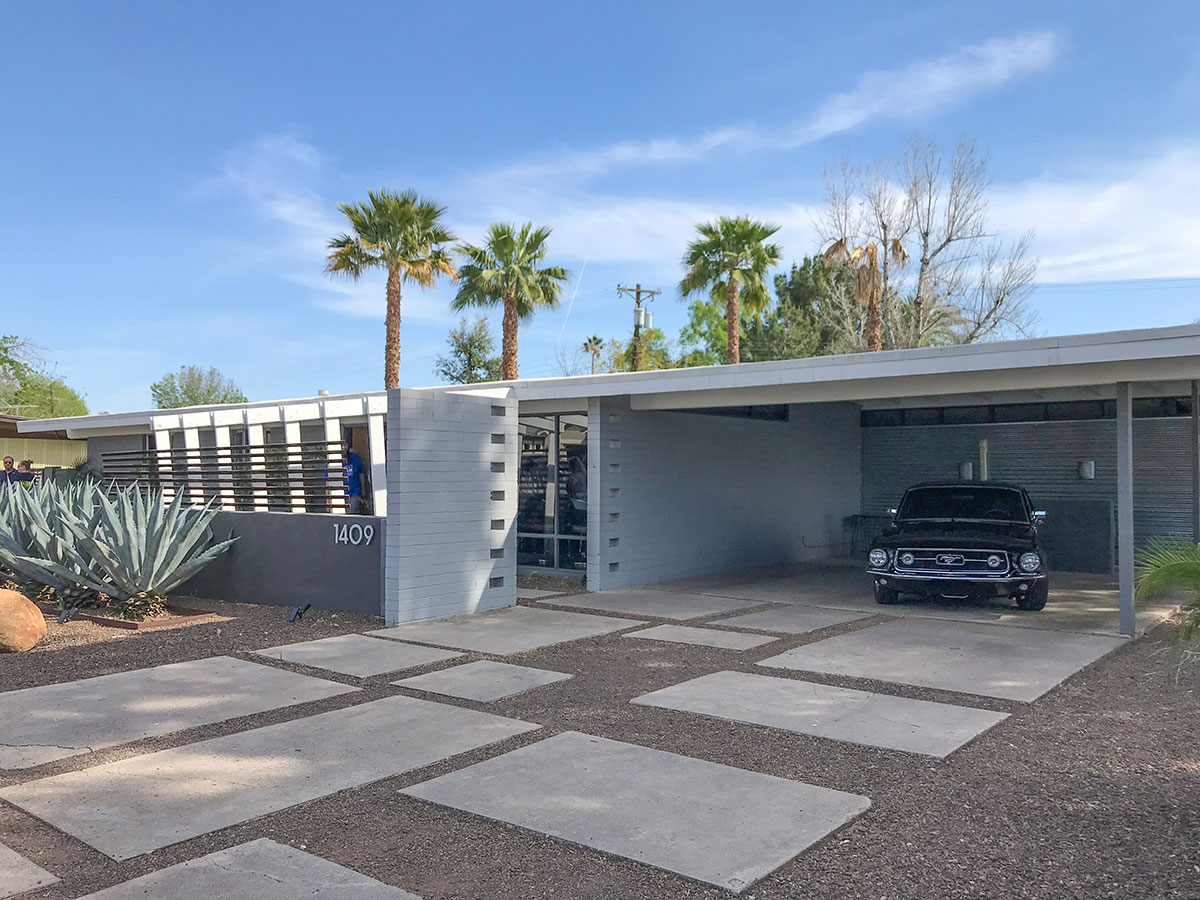 The Lorna House has seen several stages of improvement over the years.
Marlen Grove-inspired spider legs
and the second wall with voids near the carport are both new stylistic additions.
Read all about Lorna House and view vintage photos here
to see how she looked on the
Modern Phoenix Home Tour 2019.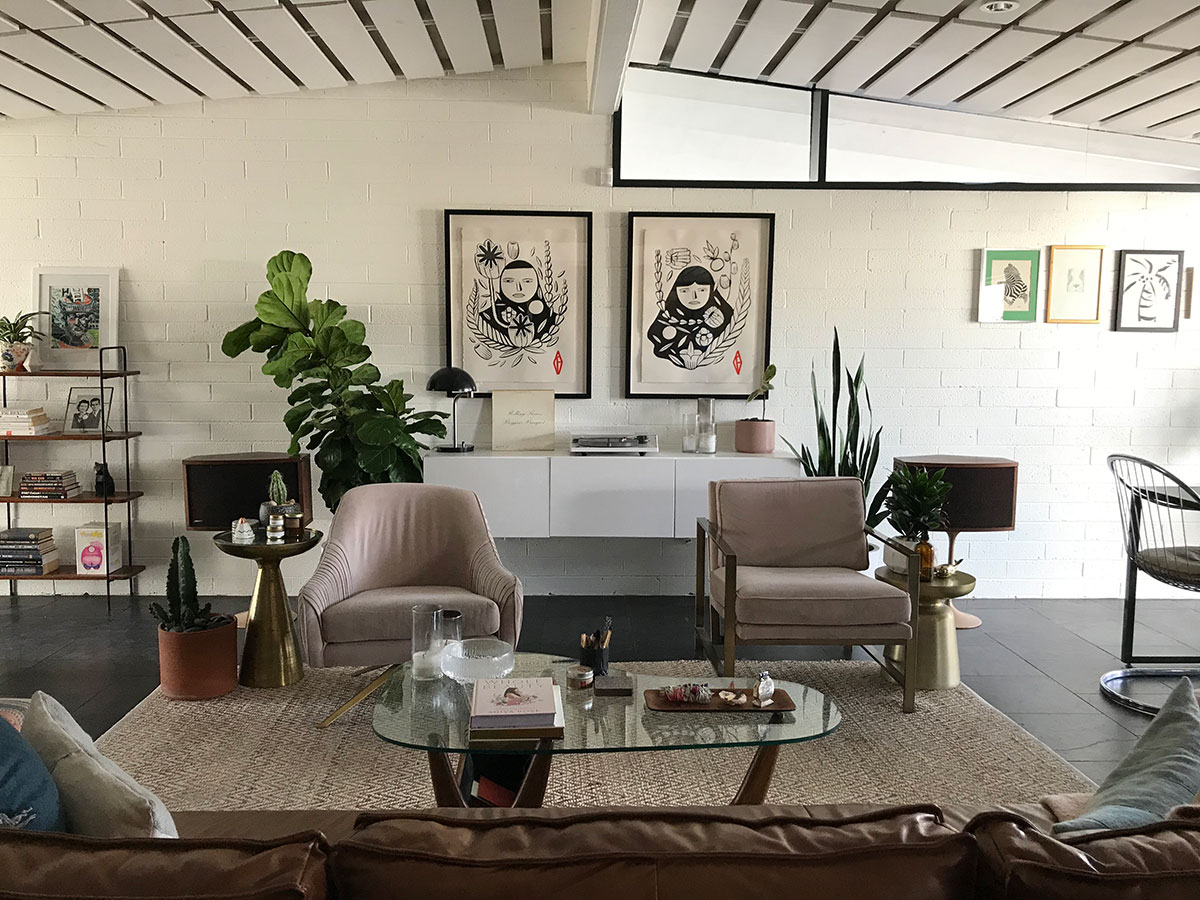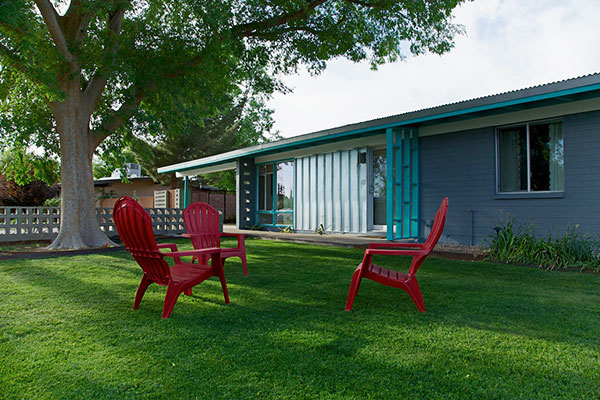 View more of the Flynn/Burke Residence on the Modern Phoenix Home Tour 2013 here.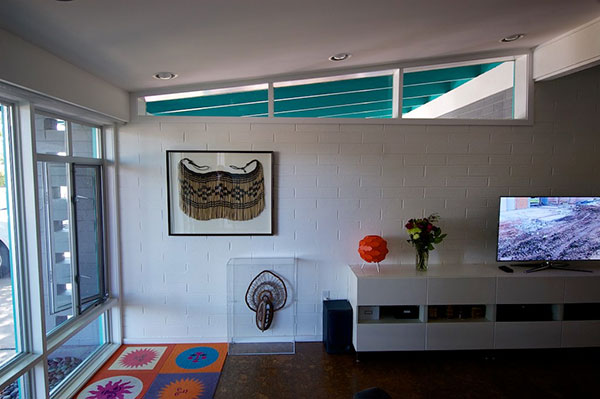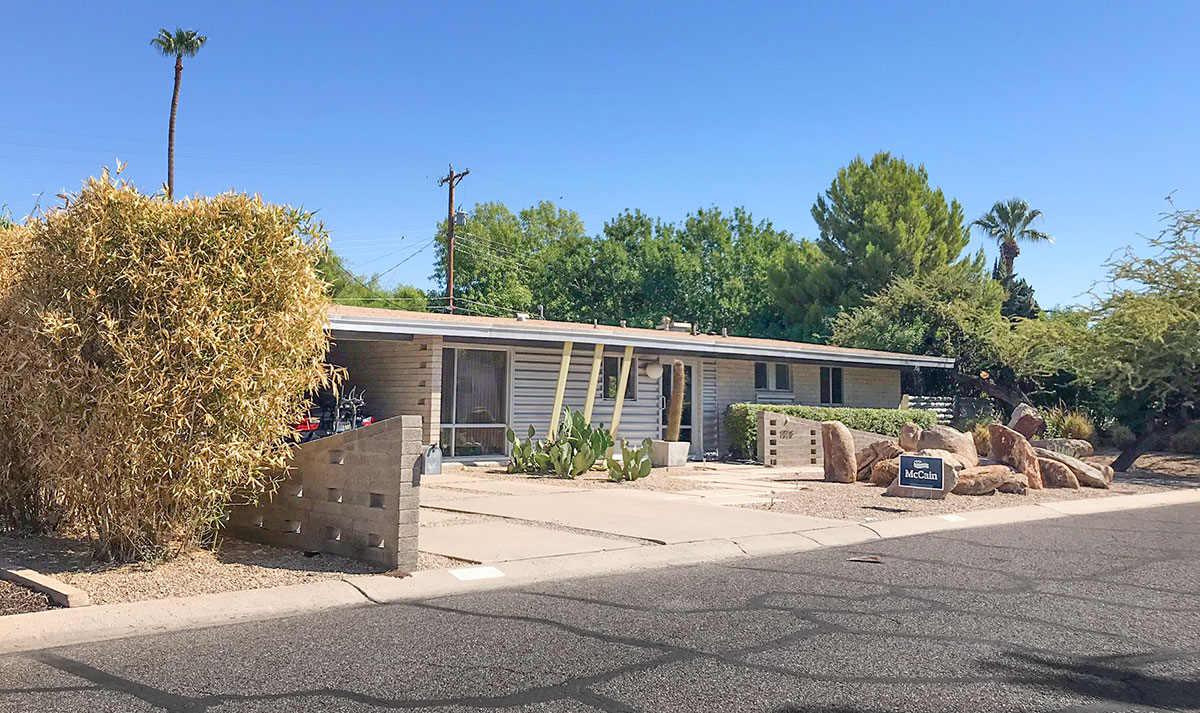 Check out
Troy Bankord's renovation
of a Starlite home, written up as an "Earth Angel" in
Desert Living
magazine. The angled wall, cladding and angled porch posts are Troy's additions. This is likely an "
Evening Star
" model home, which did not come with a wooden trellis.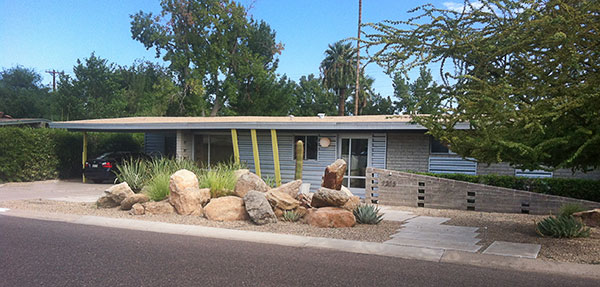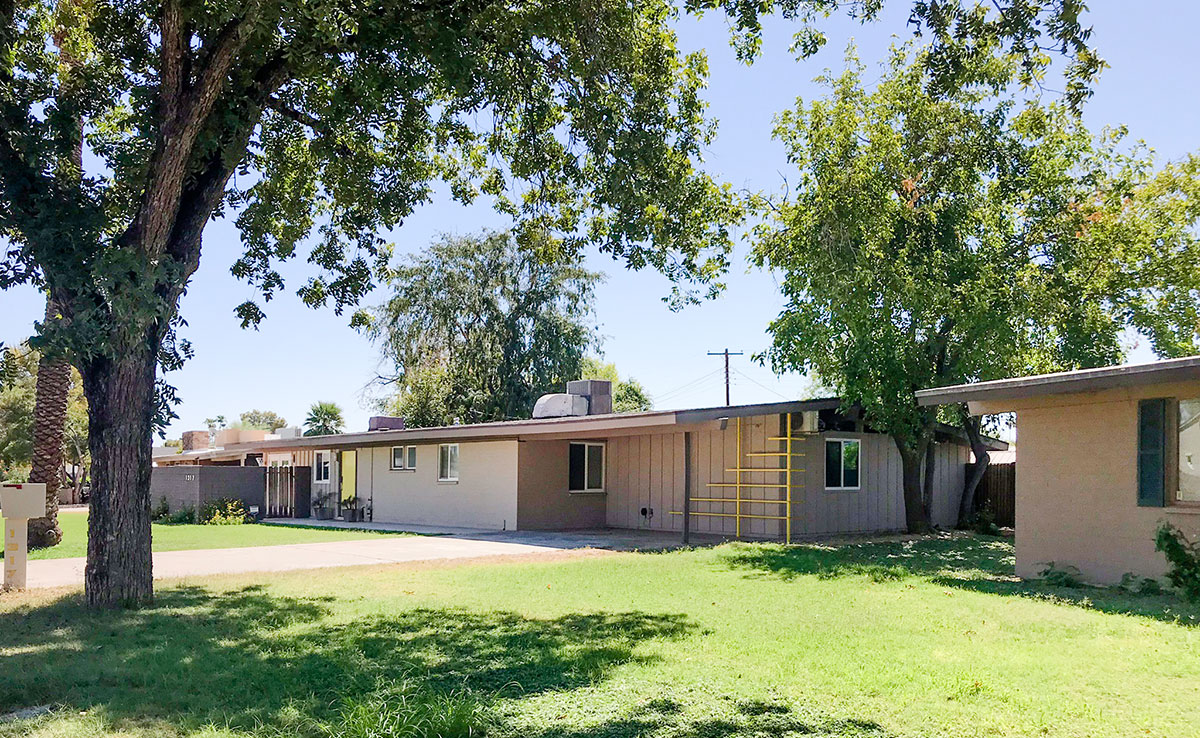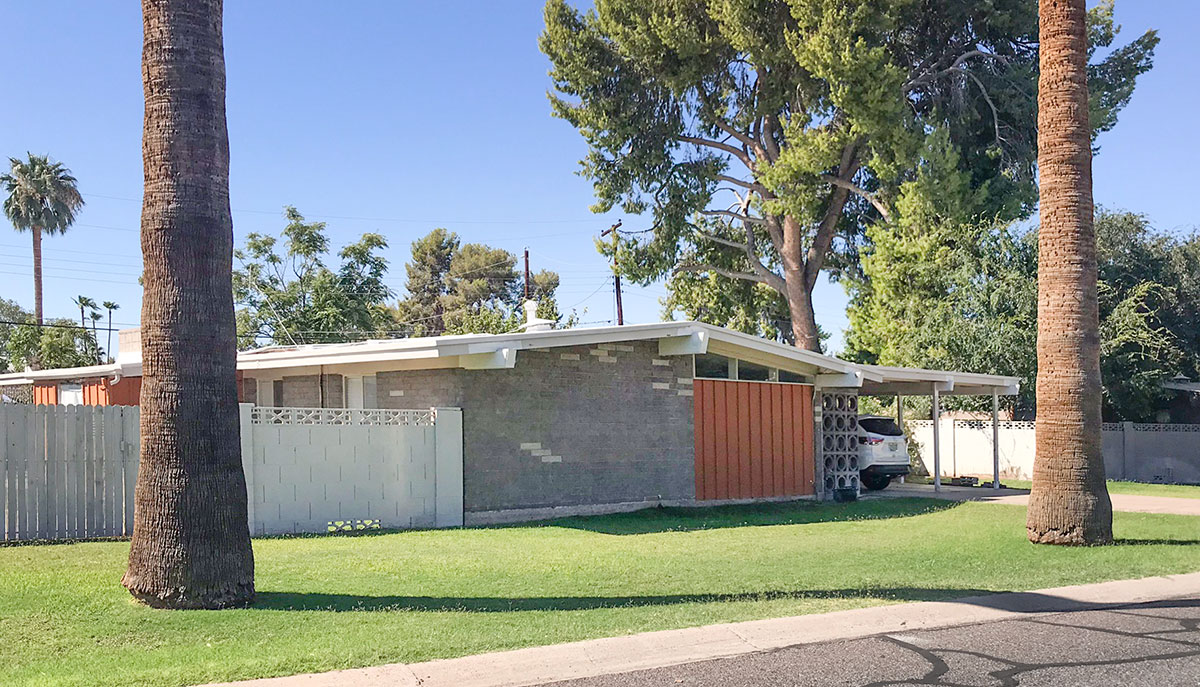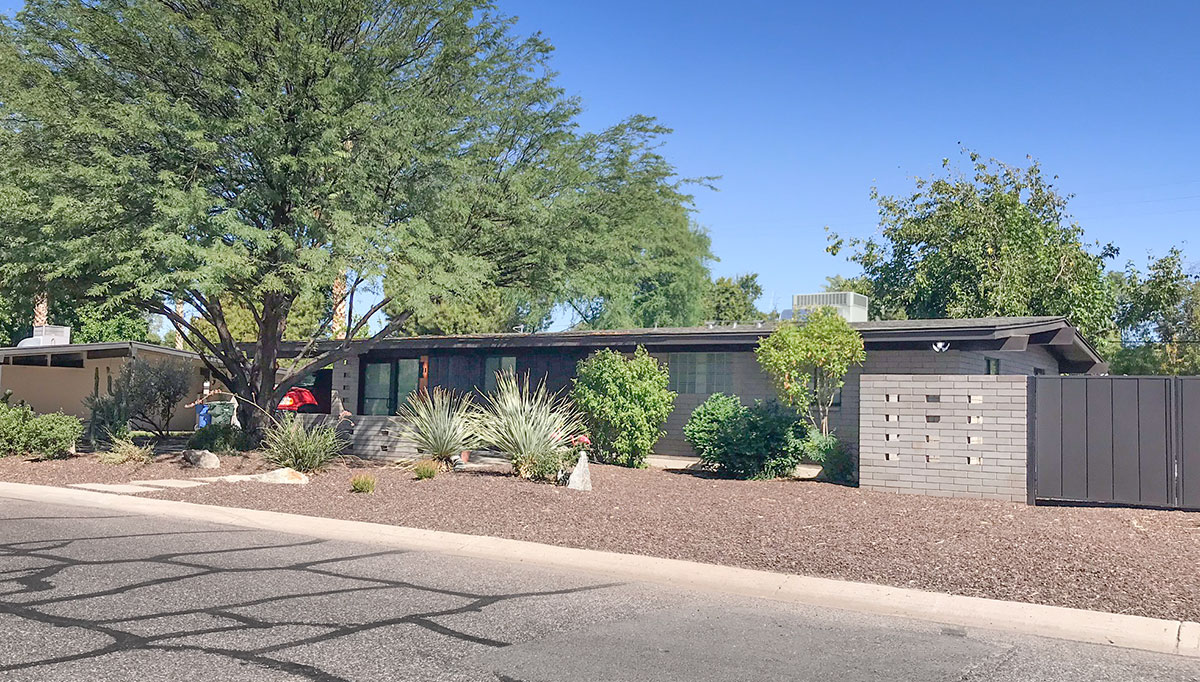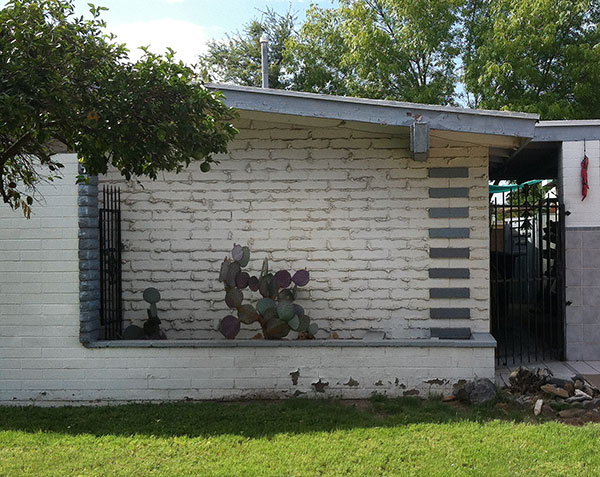 Just a few homes in the area have
weeping mortar joints
similar to those found in other Haverhoods.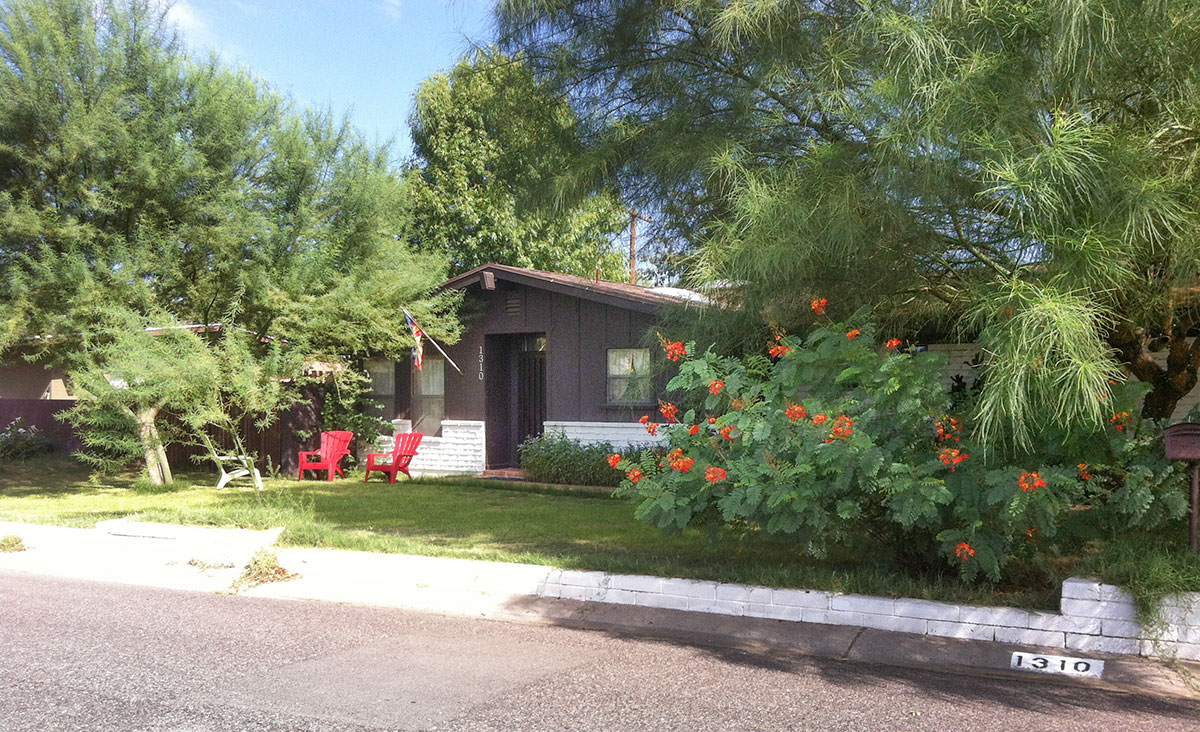 Weeping mortar wainscoting is paired with with board and batten above, which is a motif that would later be used in
Janet Manor
.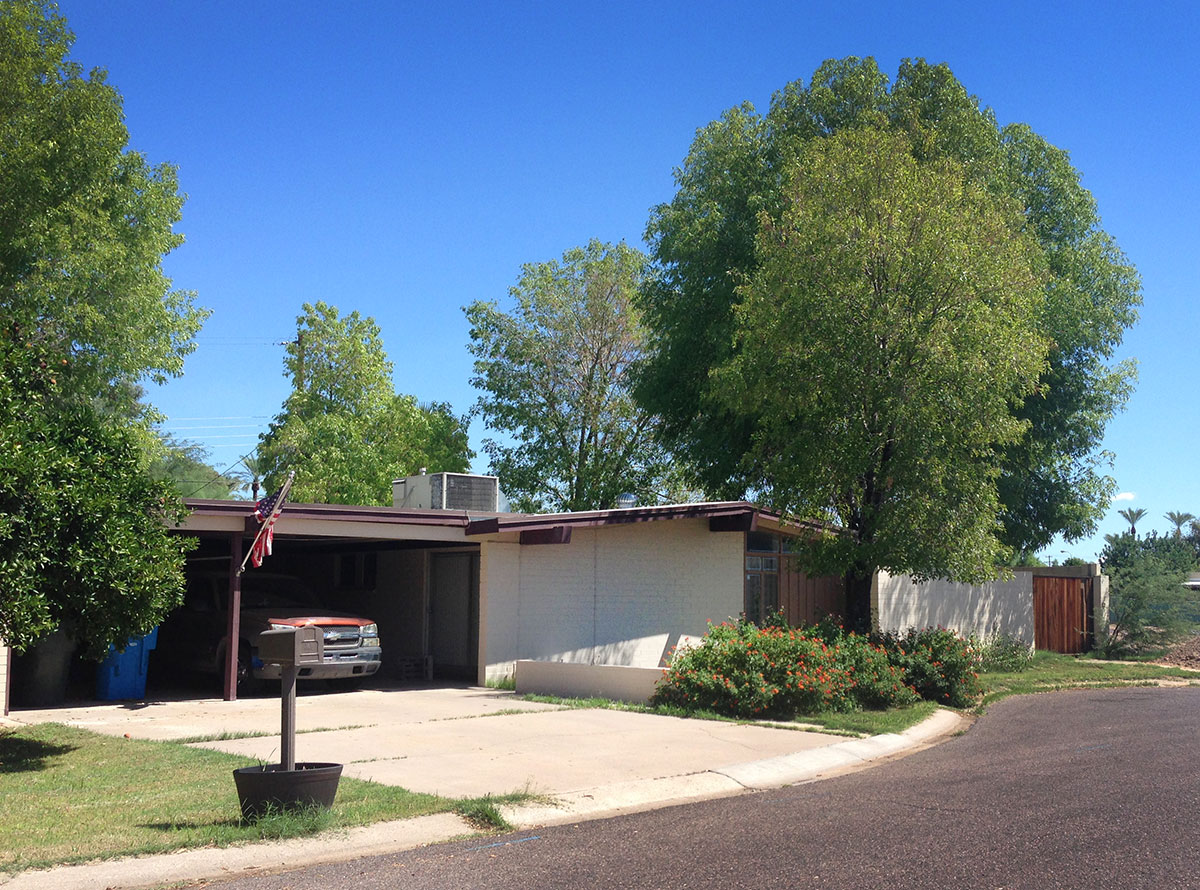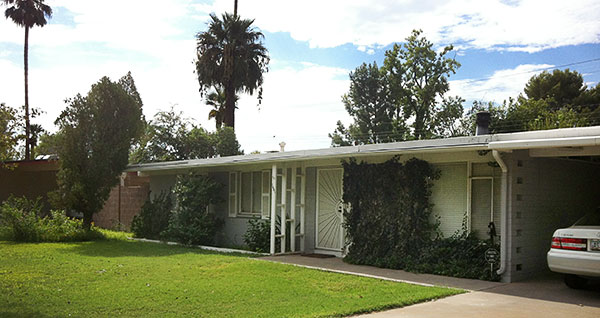 Homes with both the voided block and staggered rectangle trellis are likely to be "
The Spacemaster
" model.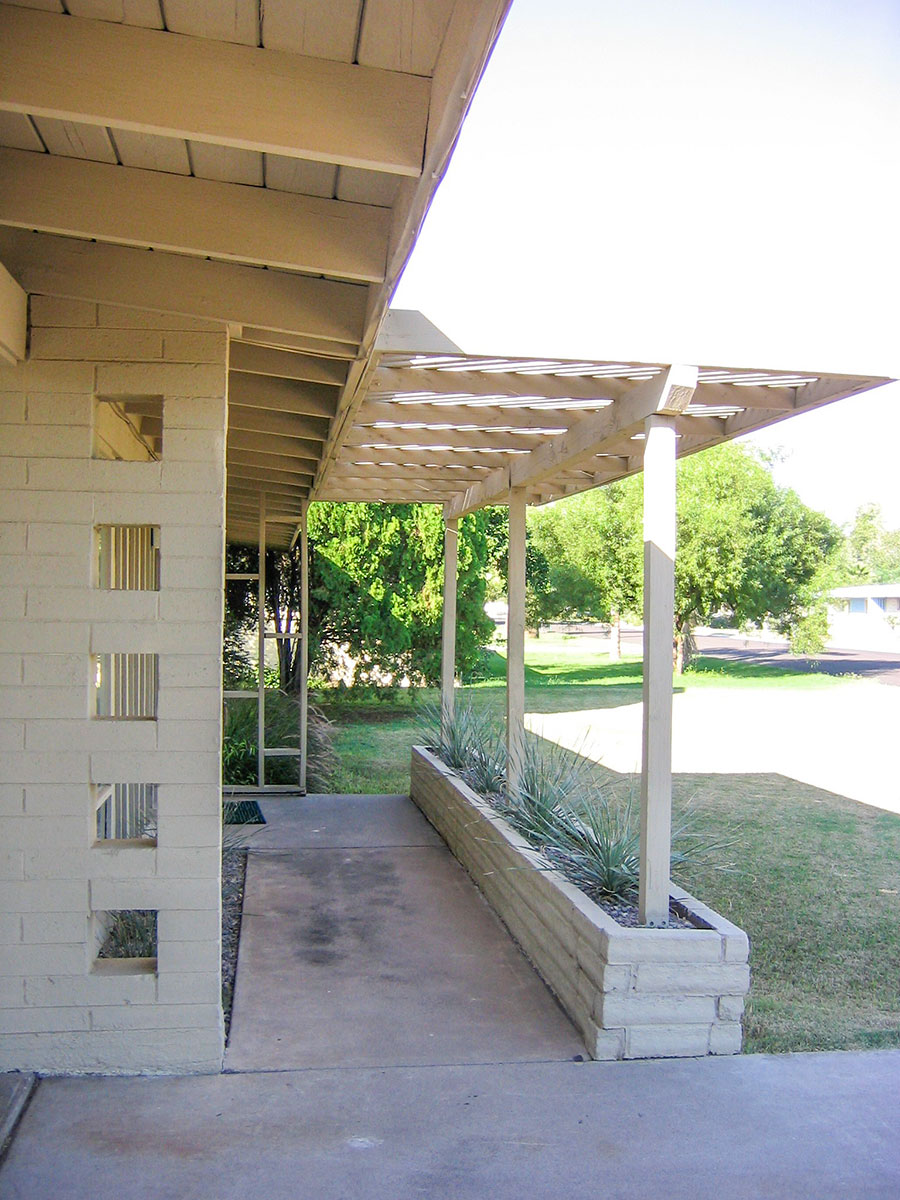 Voided wall and wood trellis create a welcome area in the front walkway. It is a distinguishing characteristic present in many Starlite Vista homes. It is unknown if the raised planter feature is original or not, but the planter running next to the edge of the house's facade is a typical detail.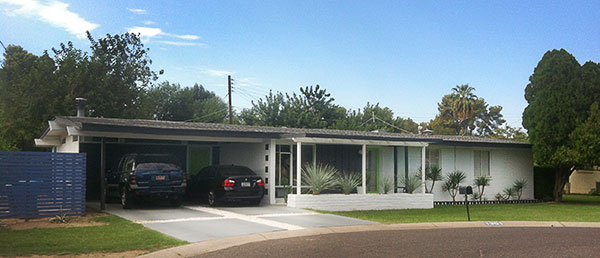 The same home shown several years after renovation.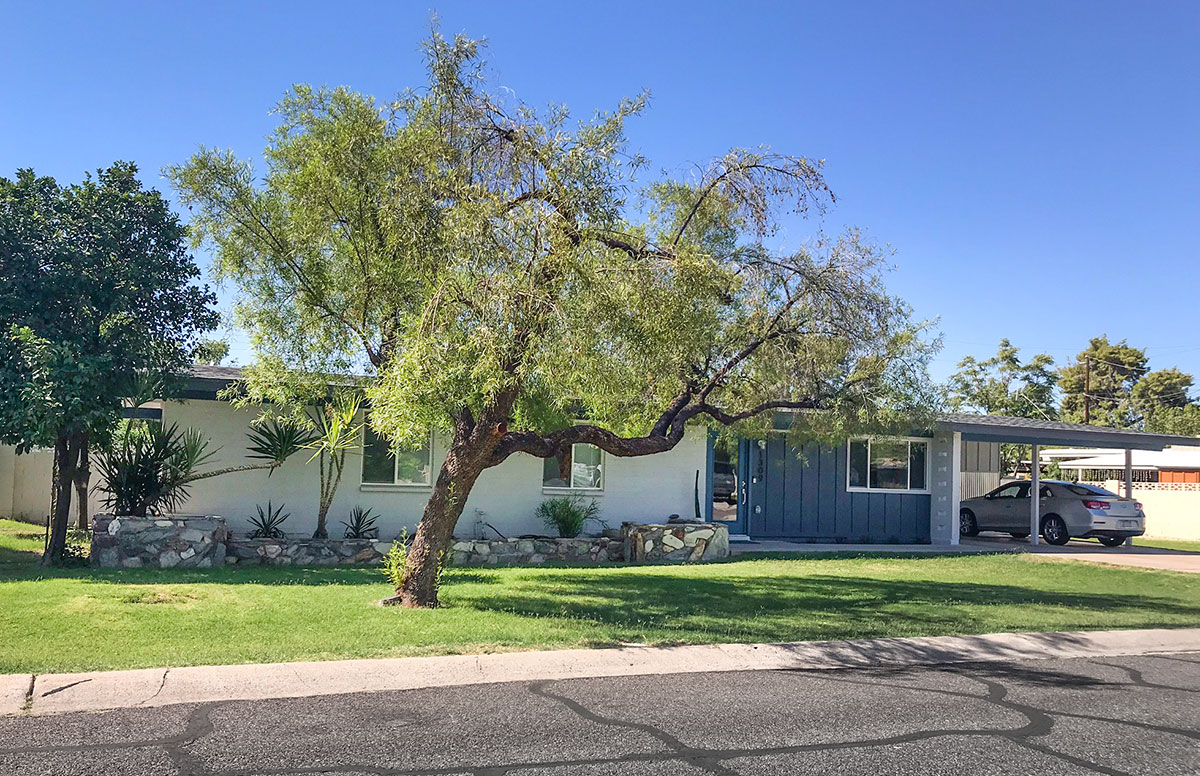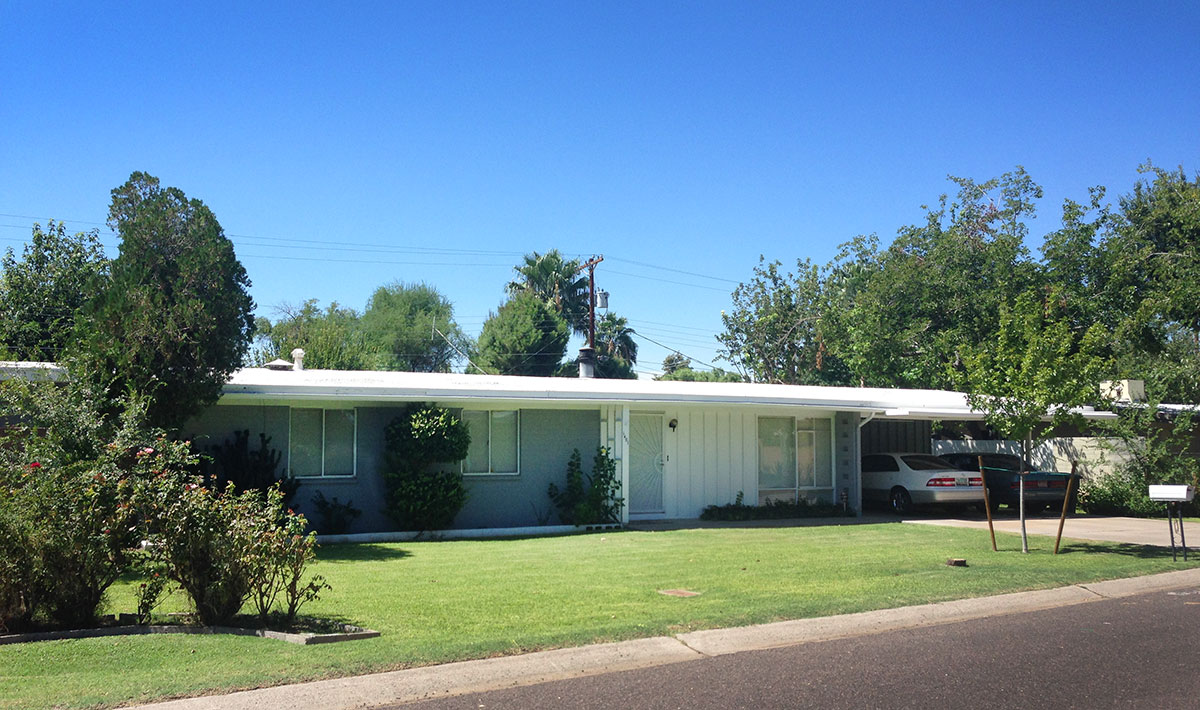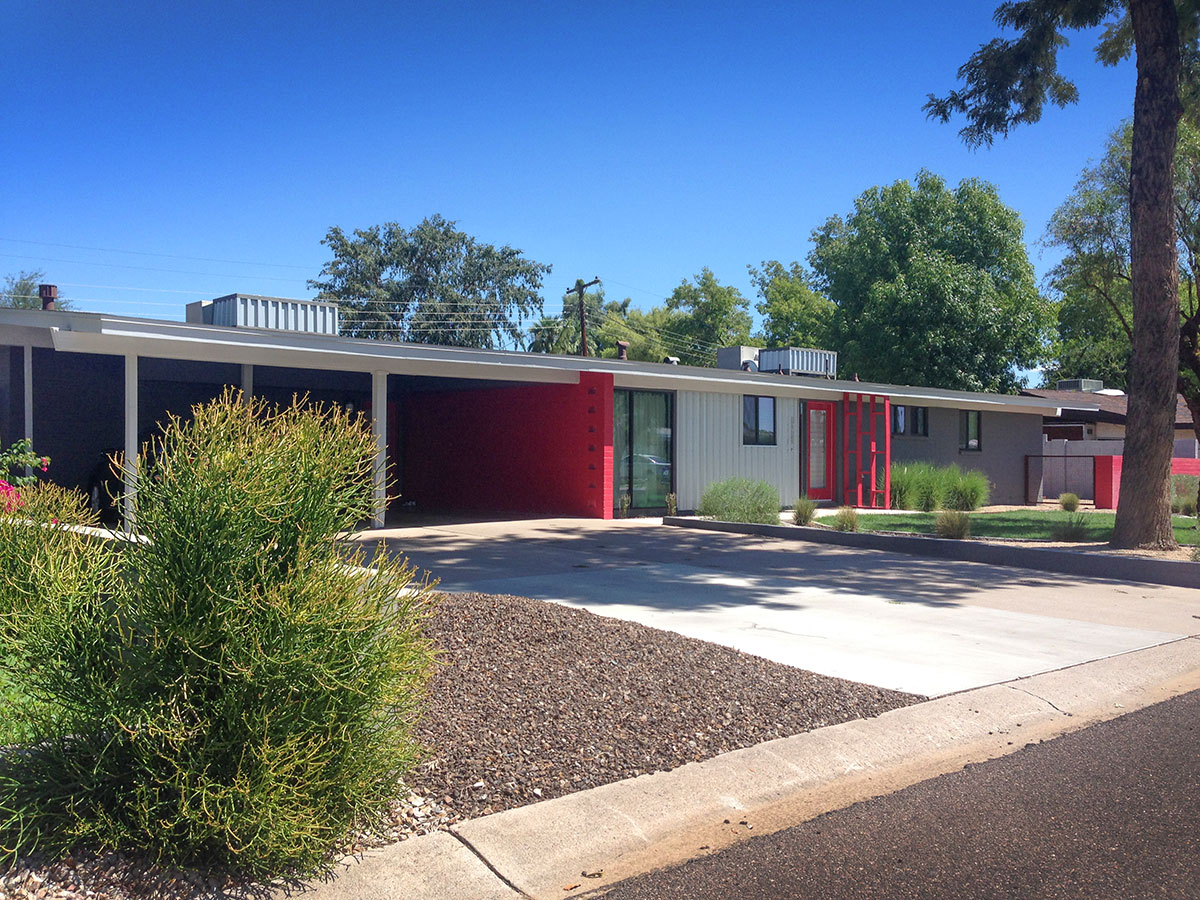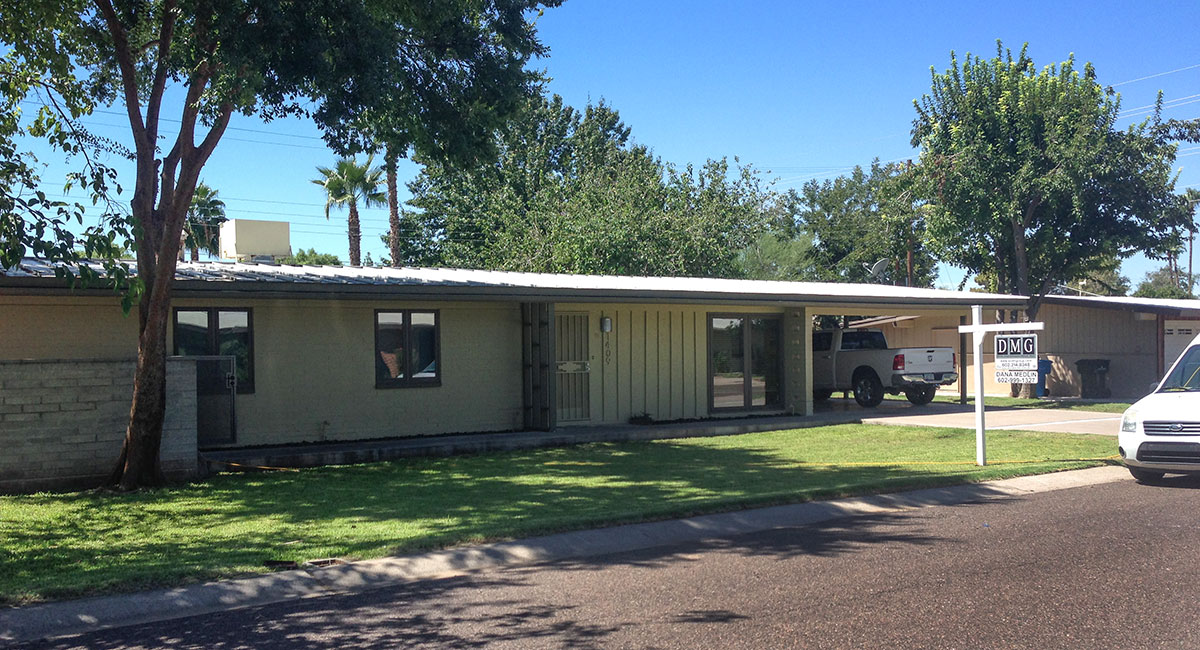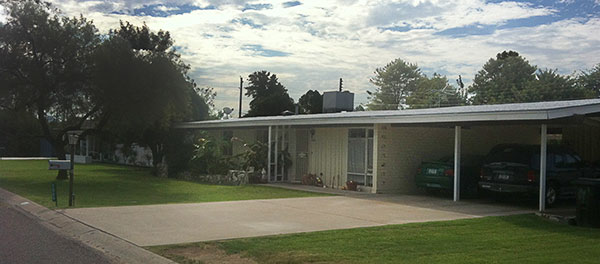 A double carport was always an
original option
when customizing a Starlite Vista home.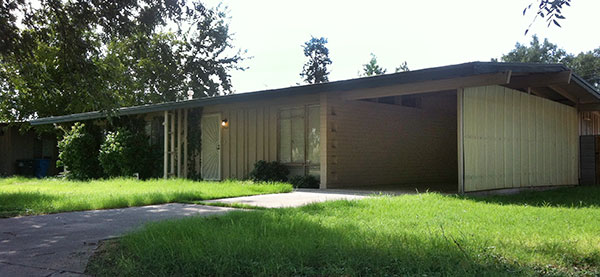 The irregularly spaced board and batten treatment shown above and below might be
similar to the one described for Club Koko
of the same era.