Mayfair Manor | 1950
Rancho Drive at 16th Street, South of Bethany Home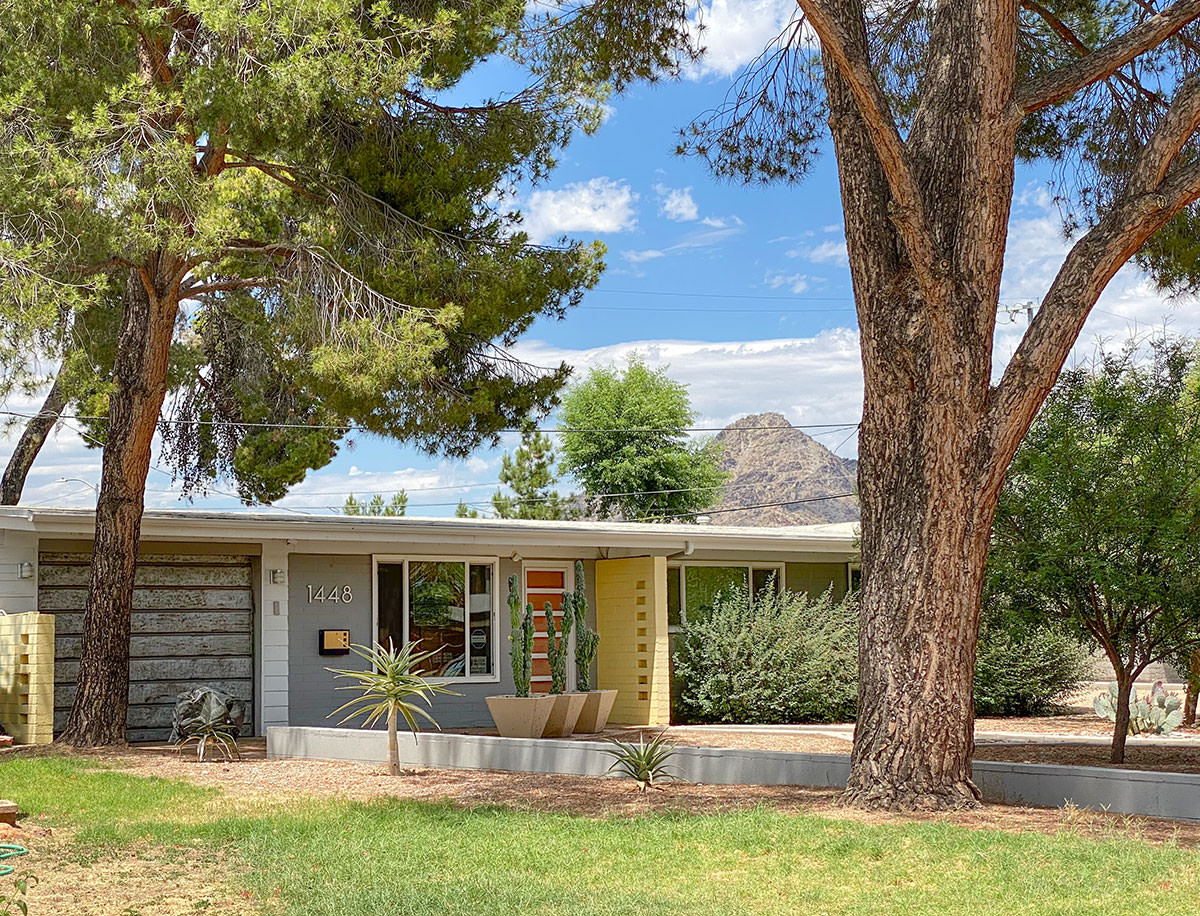 One of Ralph Haver's early East Uptown housing developments, Mayfair Manor is a fairly original neighborhood that's seen a lot of change over the years. The designs are a transitional iteration between the small homes of Southdale and the more fully realized homes of Northwood and Starlite Vista. Concrete masonry unit construction, low-pitched gable roofs, and masonry walls with square voids near entryways are characteristics that Haver first expressed here on a mass scale.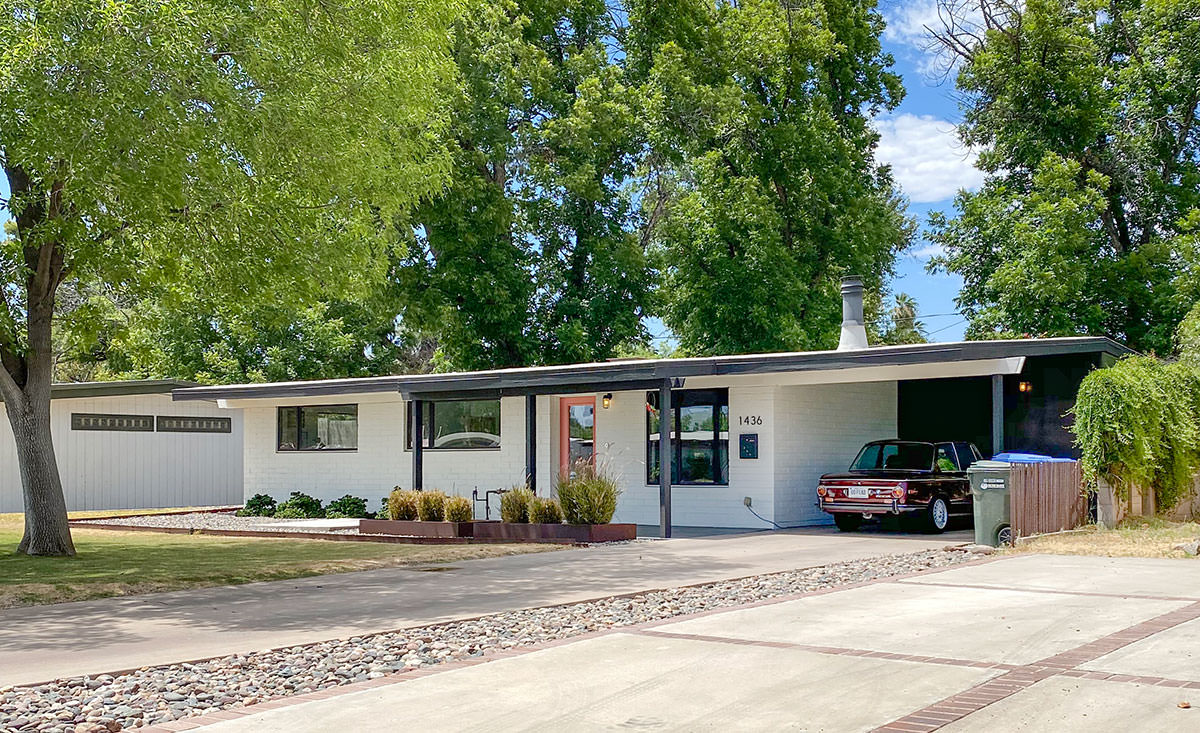 The massive trees and irrigated lots speak to the neighborhood's origins in the 1950s. Like many tracts in this area, it was once a citrus orchard. Little evidence of the original citrus trees remains today.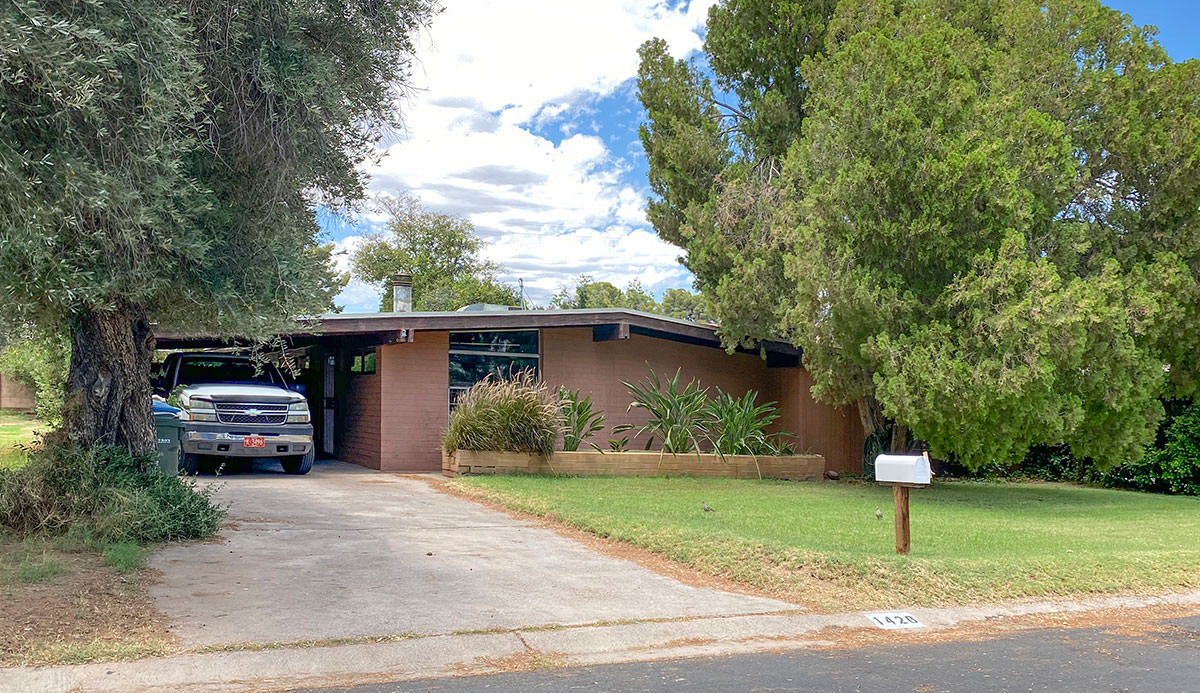 Front-facing gable models feature protruding beams and occasional window-walls. Like homes in Marlen Grove and unlike Town and Country or the Princess Homes, the gable peak is supported by a long beam.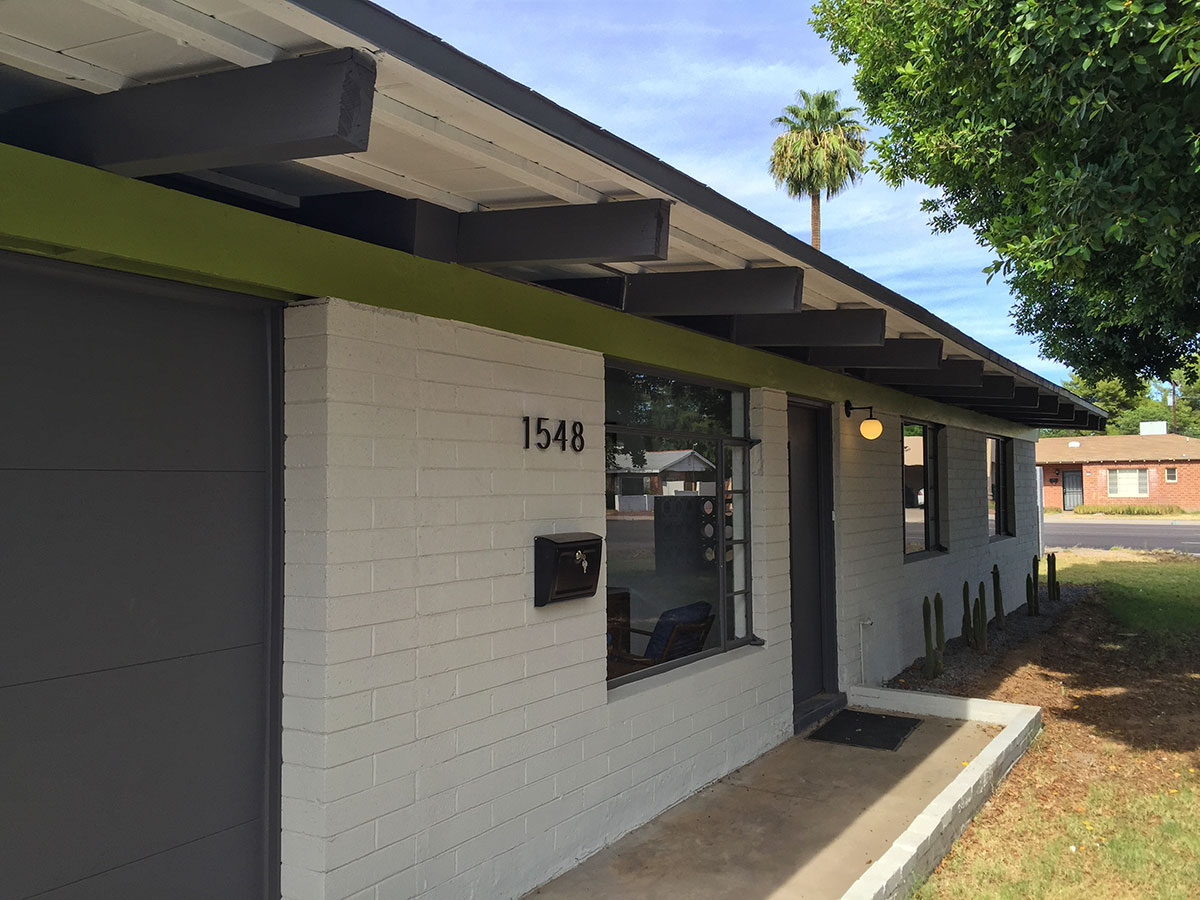 Several homes feature narrow clerestory window strips beneath the eaves, like Marlen Grove homes do. They let light wash up onto the ceiling and were an unusual feature for its time. The eaves are four feet deep.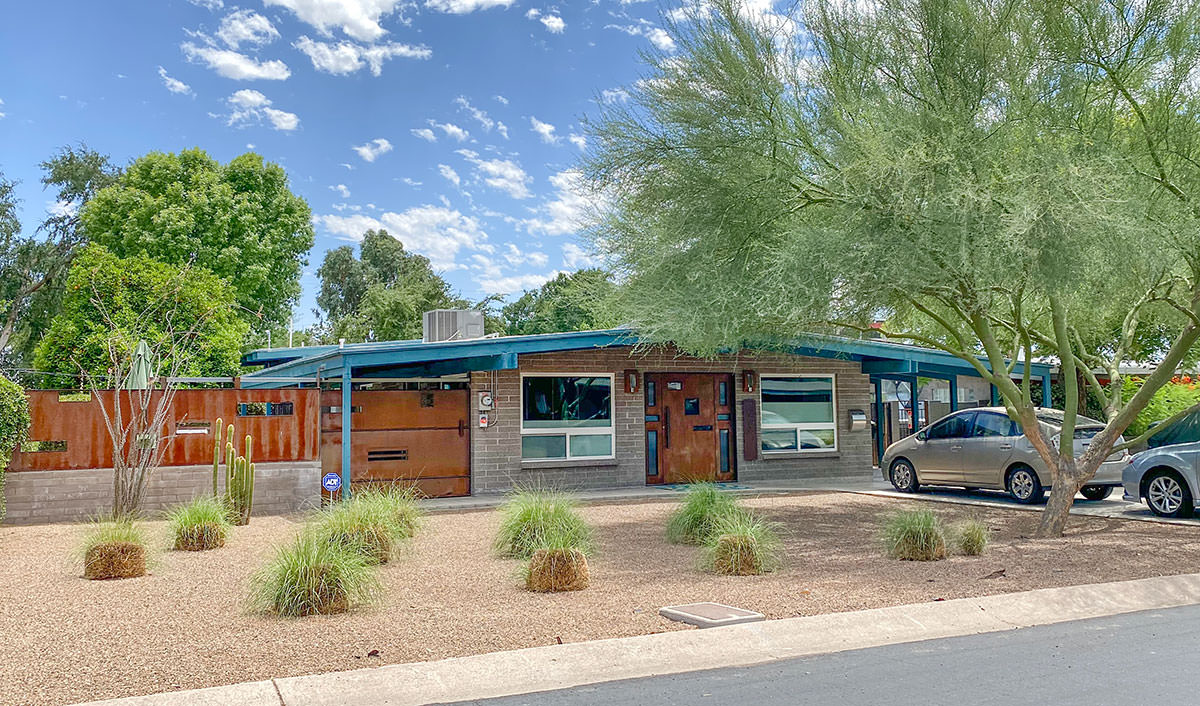 In 1951, these three bedroom two bathroom homes sold for about $10,500. In the year 2000 these homes would sell for about $120,000. In 2020 improved houses now sell for half a million dollars, like many other Haver Homes in the area. Proximity to higher-performing Madison Schools and vibrant Uptown restaurants make this area a desirable location for young families.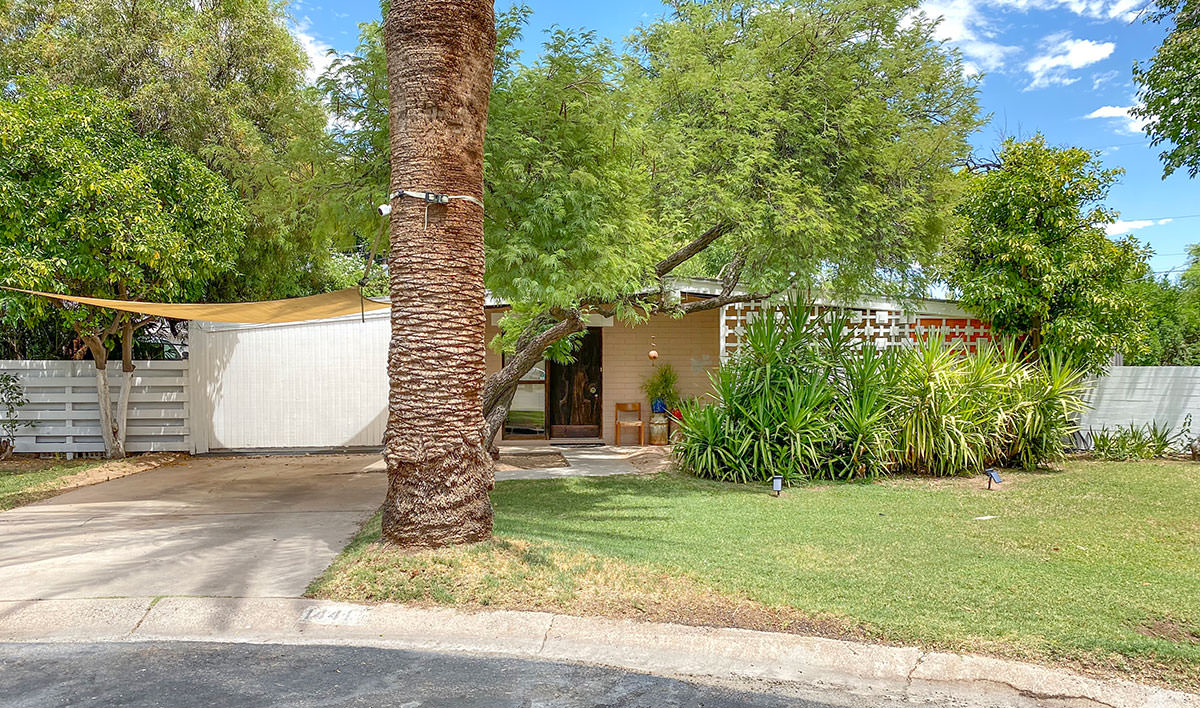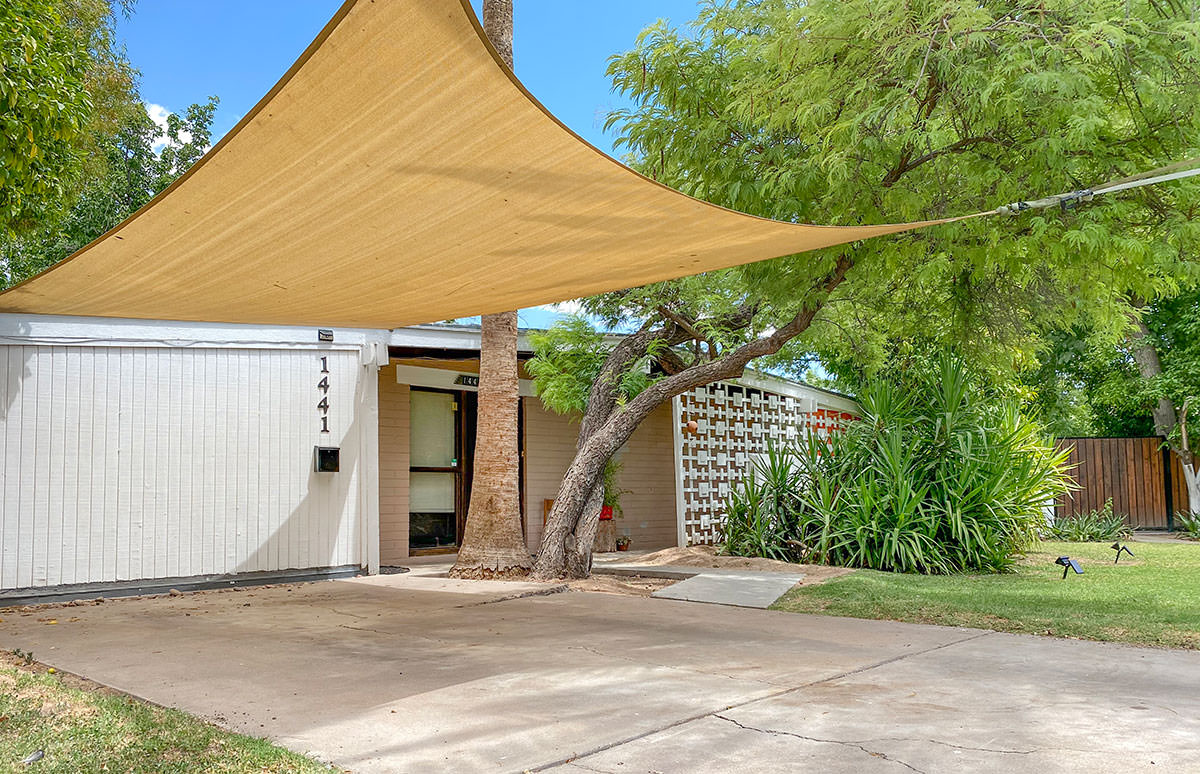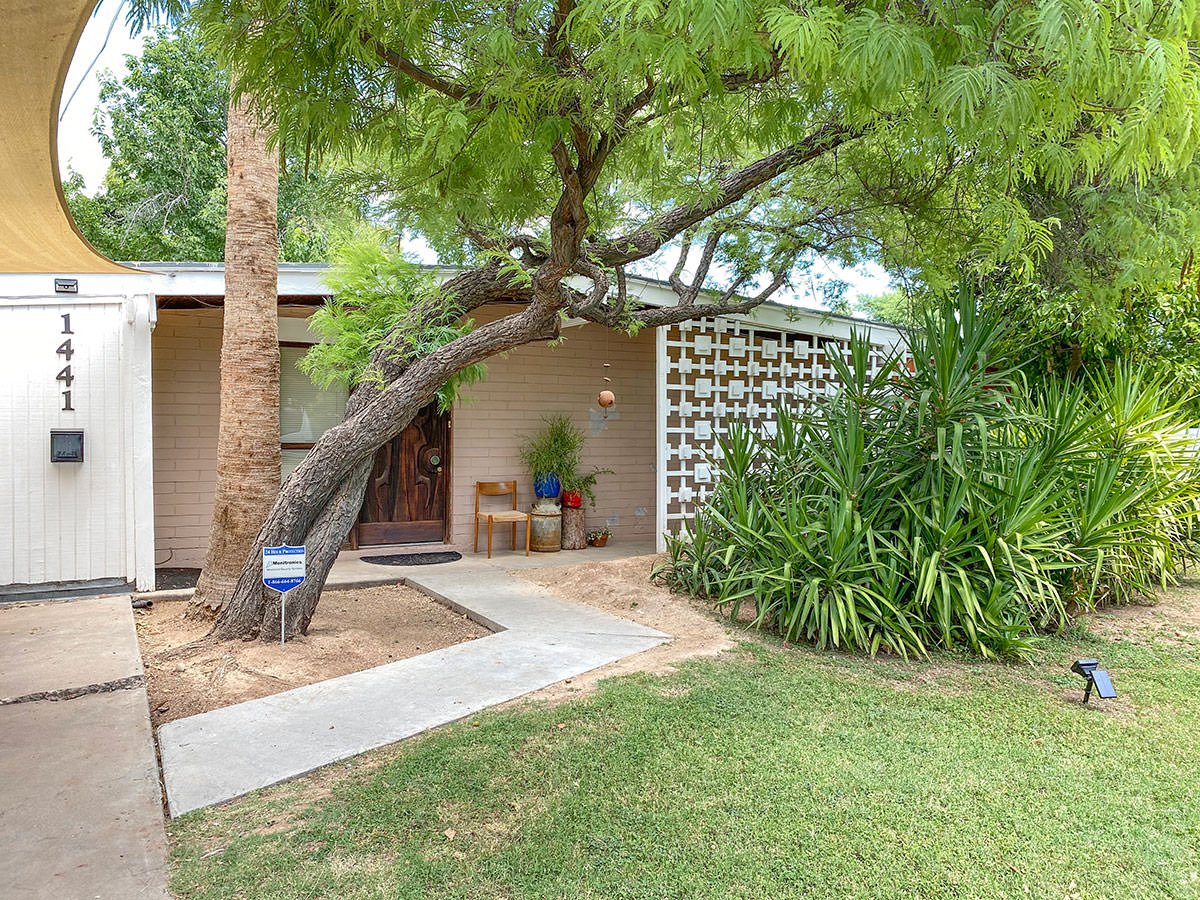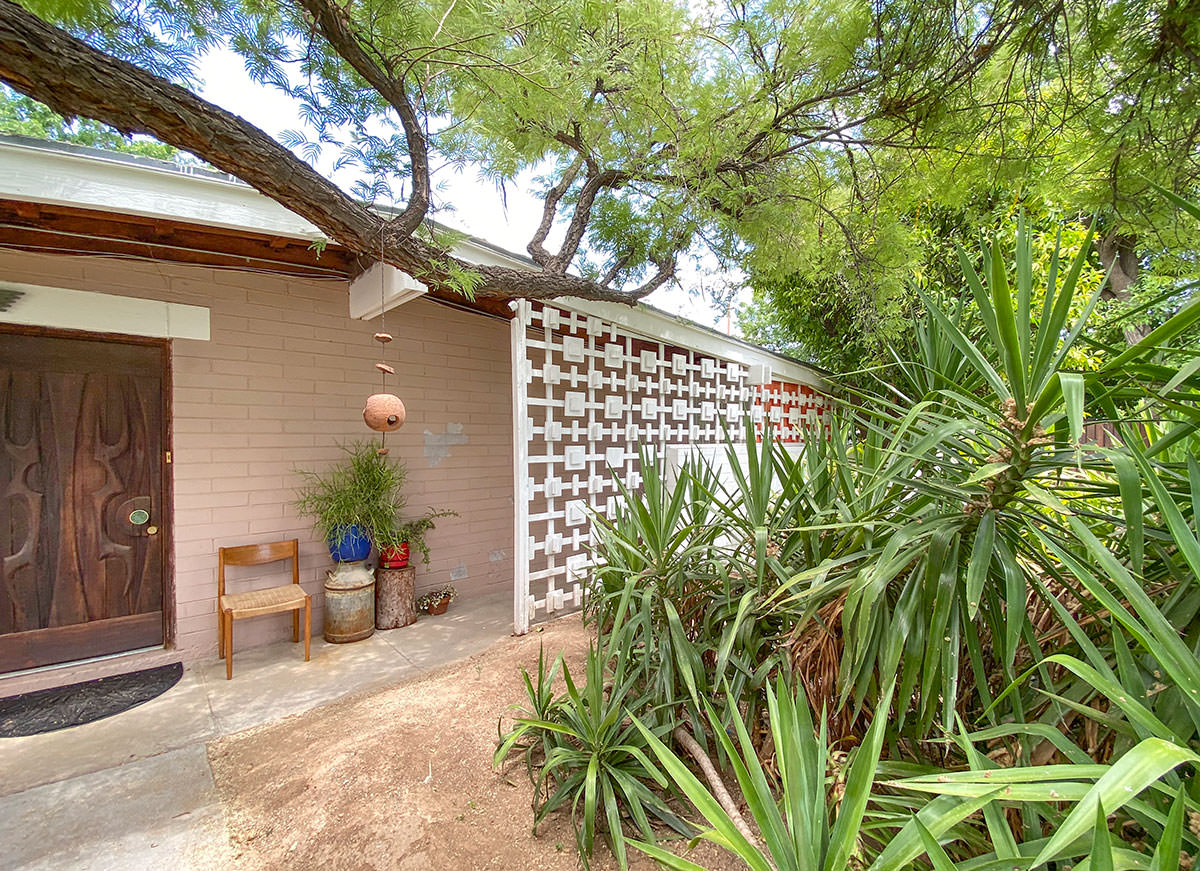 We're not sure if this wood door and grille are original to 1951 or not, but we'd not be surprised if they were.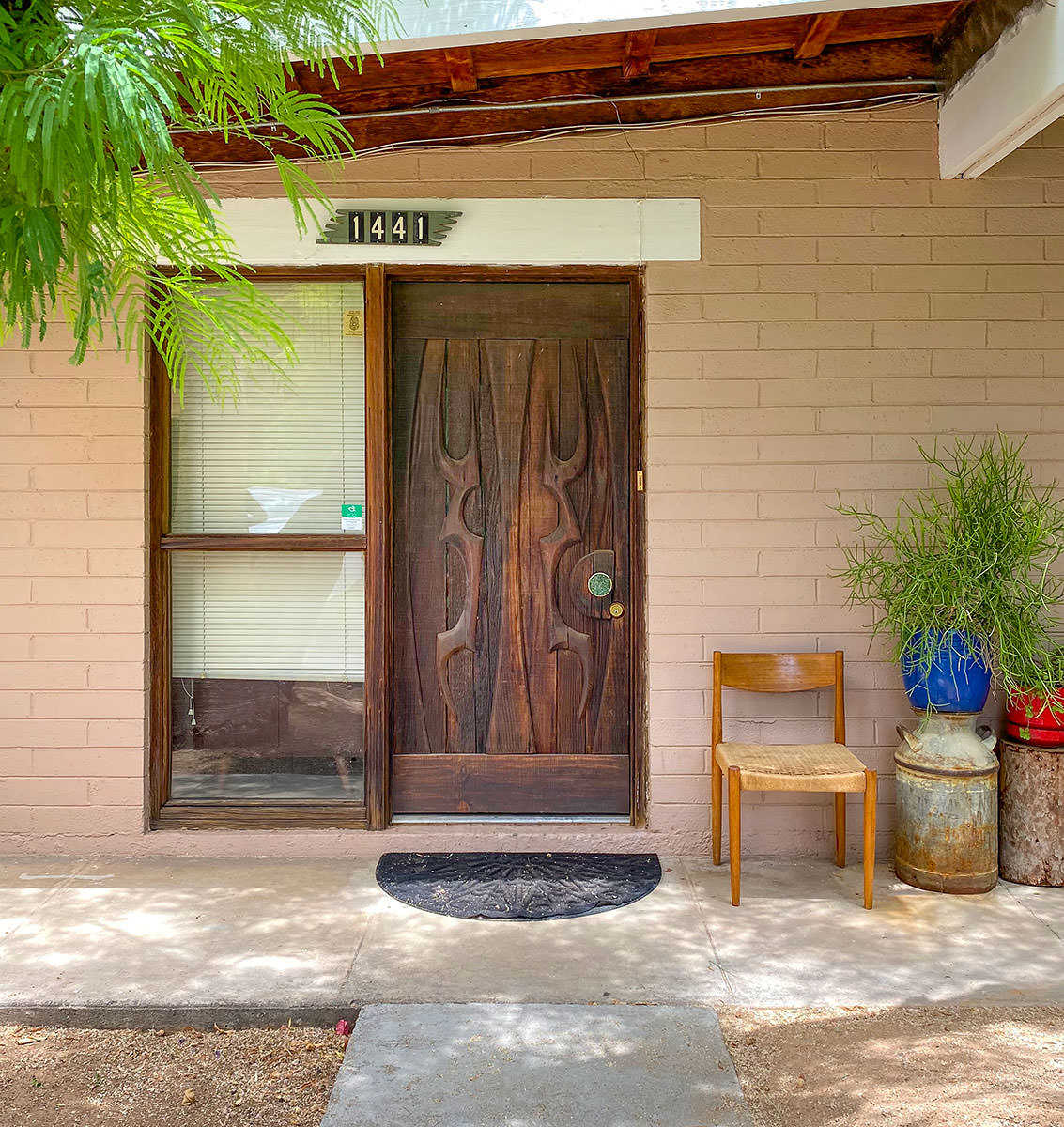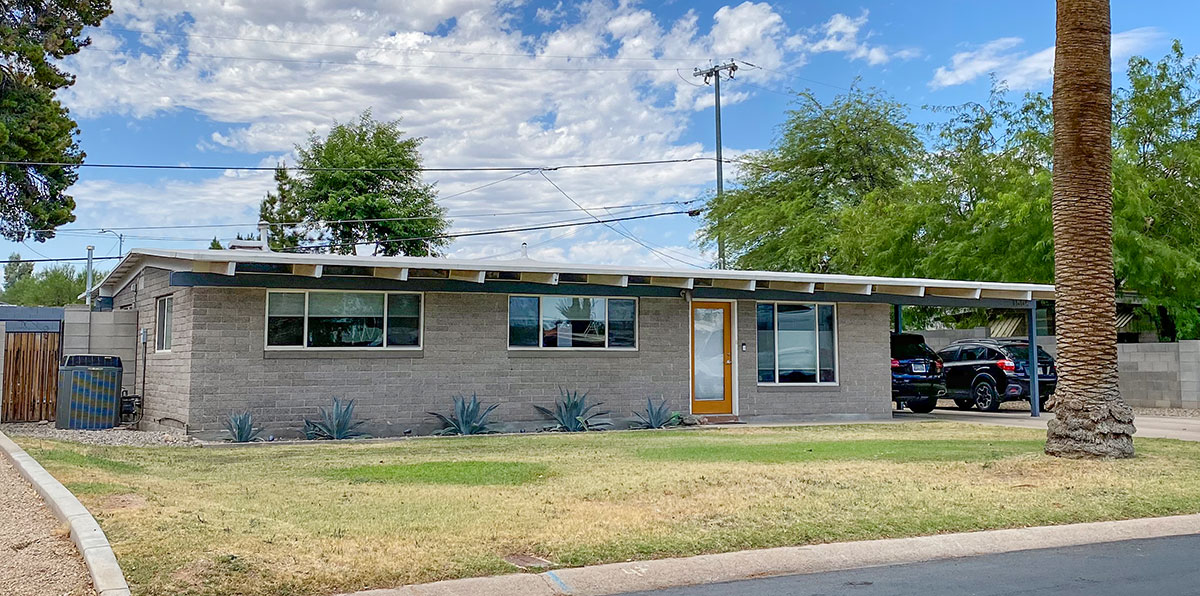 This appears to be one of the more common models, with a picture window near the carport and two higher bedroom windows.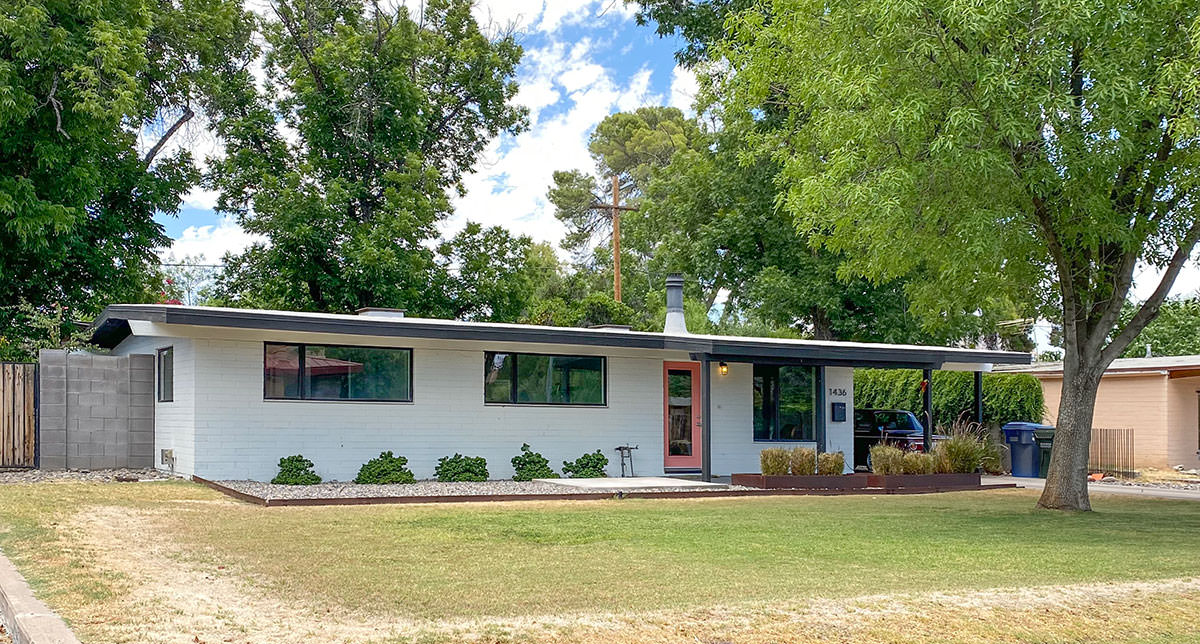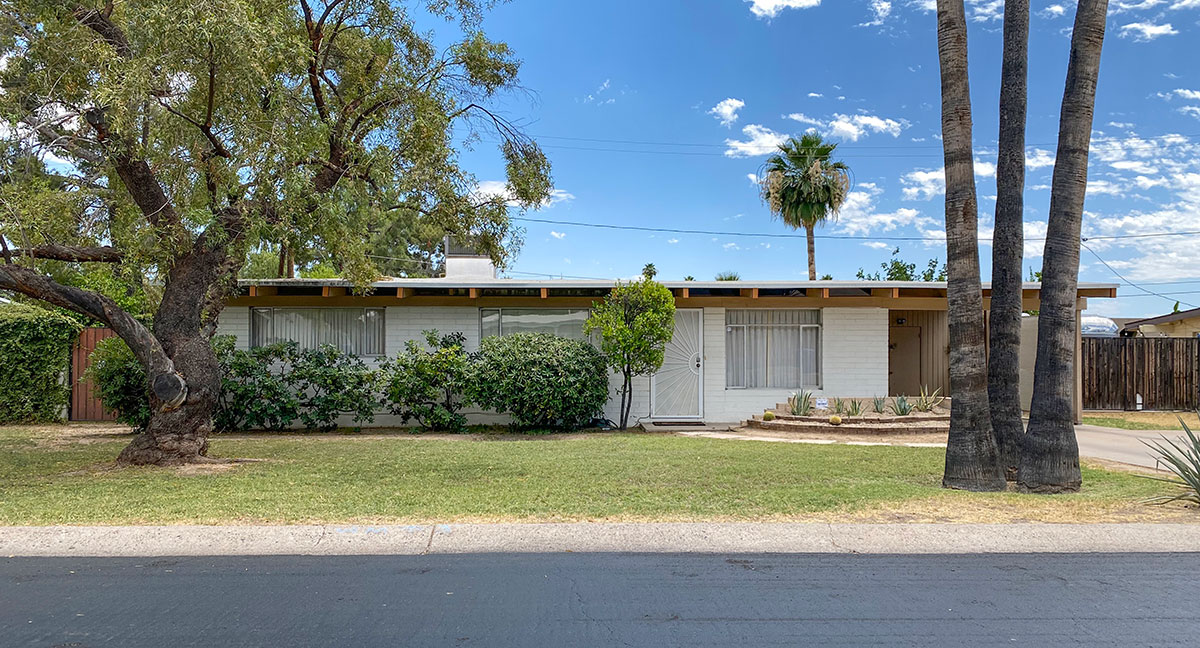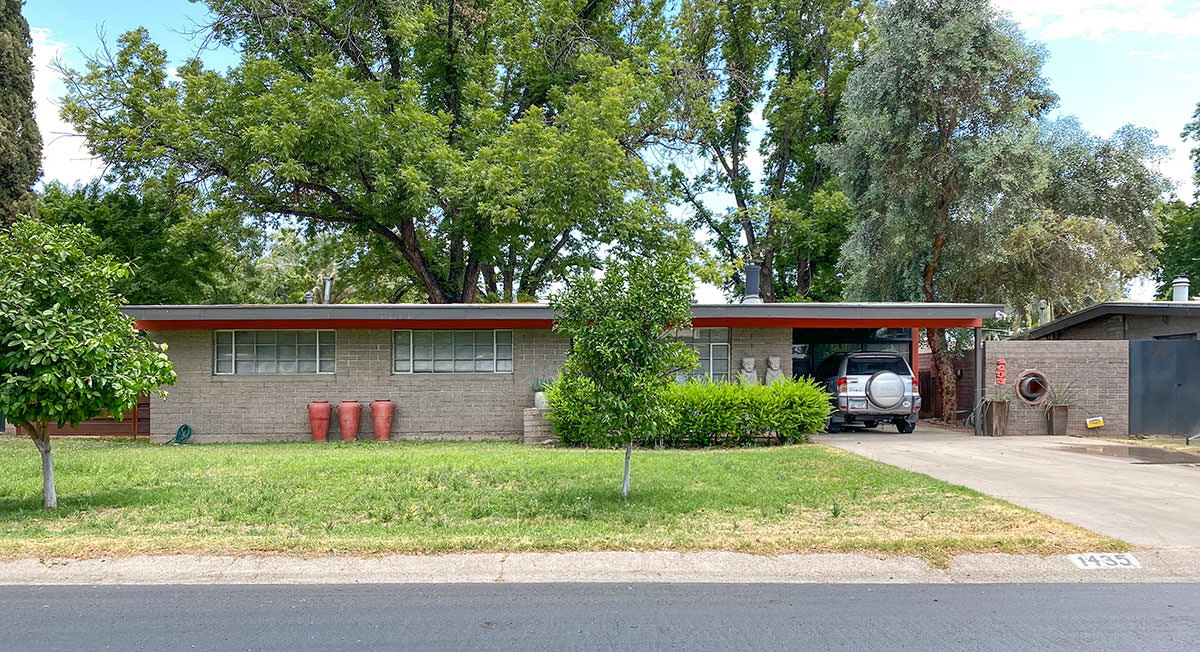 Casement windows that swing open like these were typical for the time.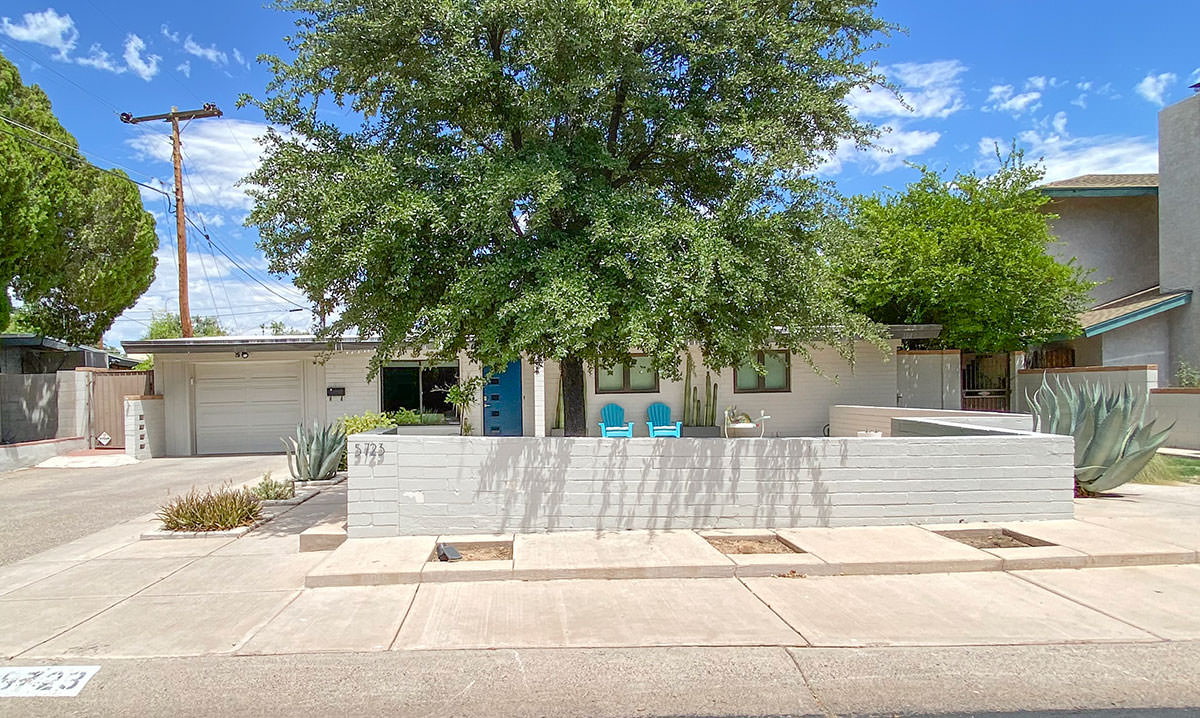 Many residents have sought to capture square footage or front door privacy by including front patios with compatible accessory walls or porches.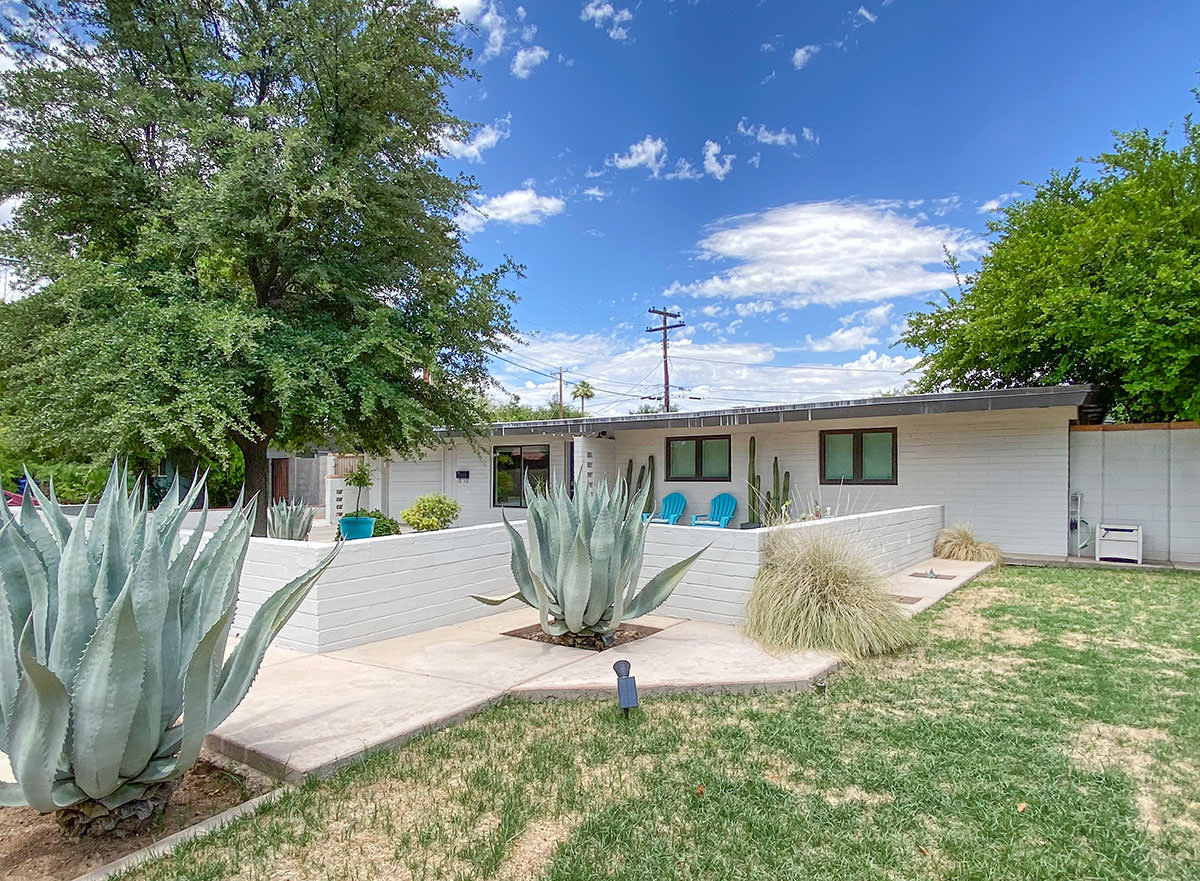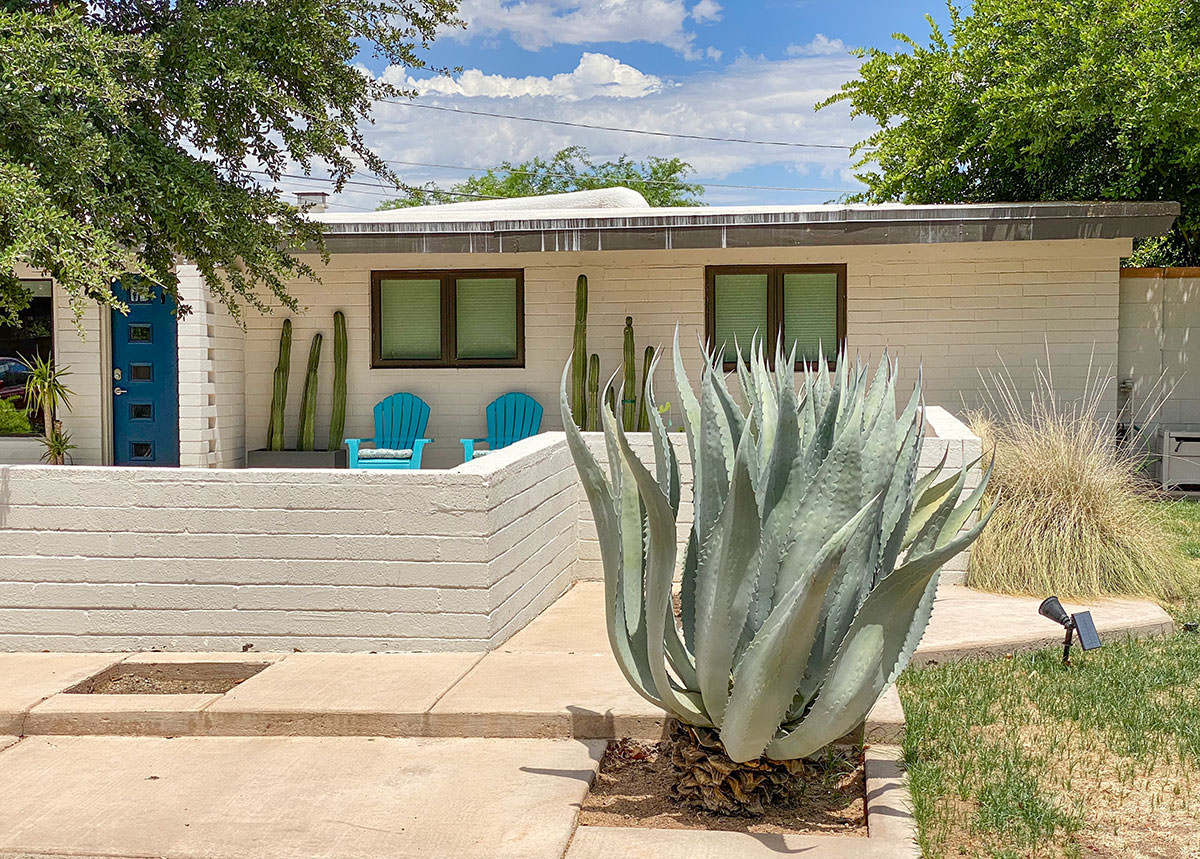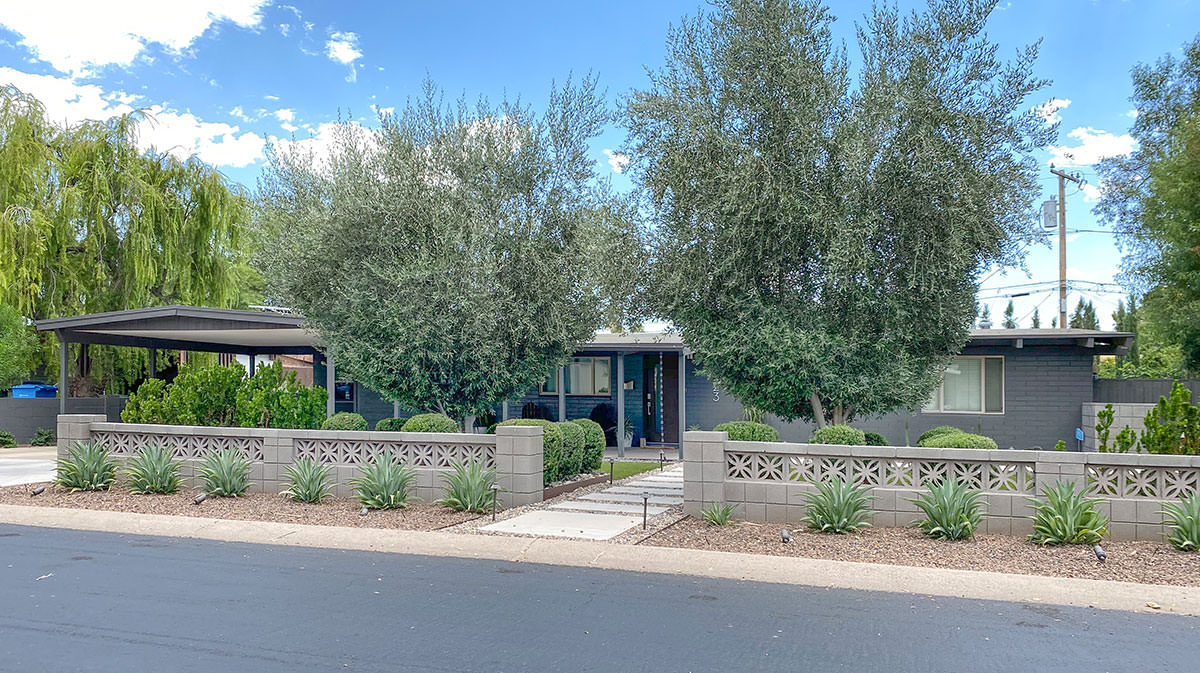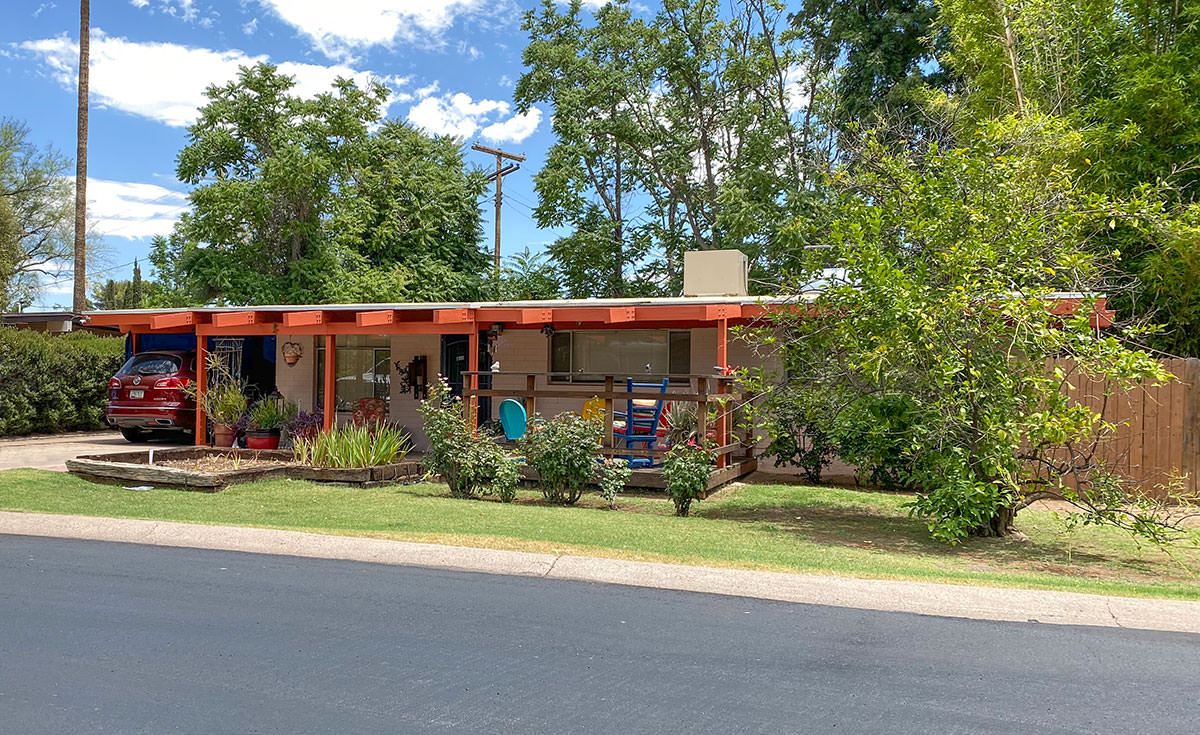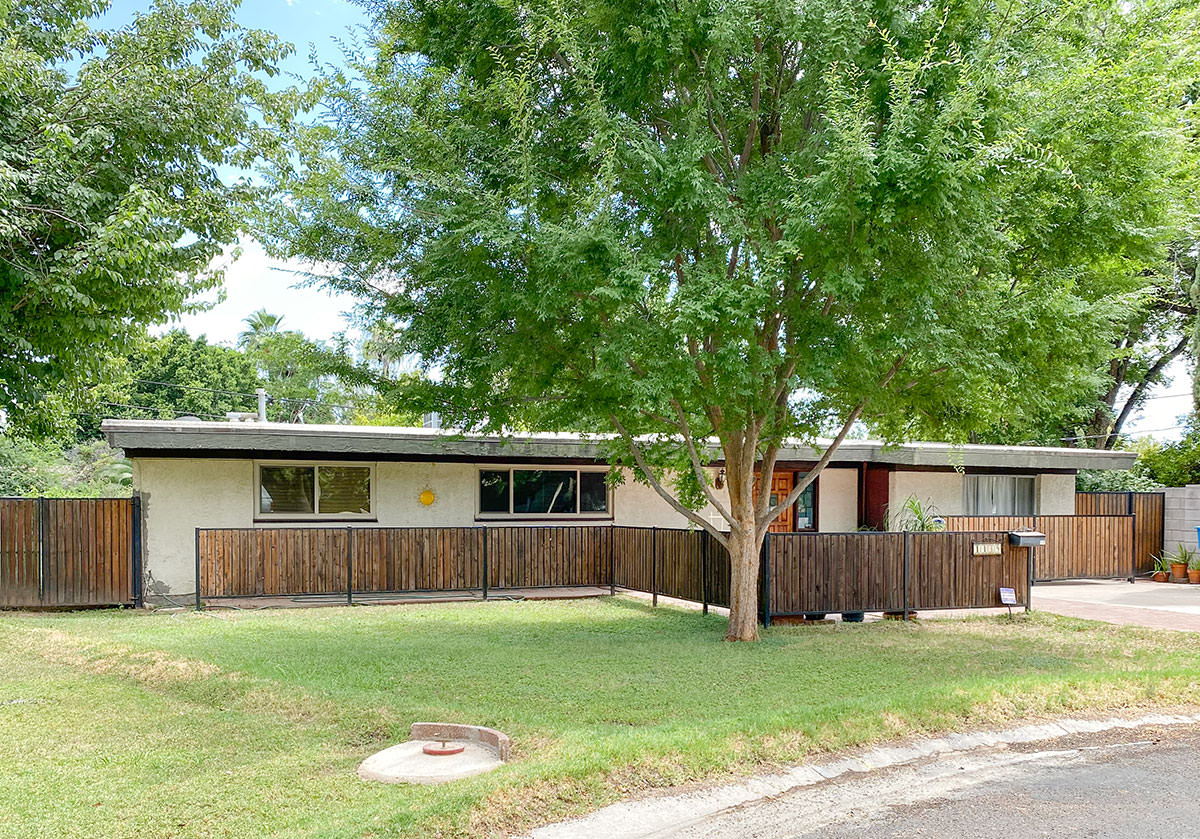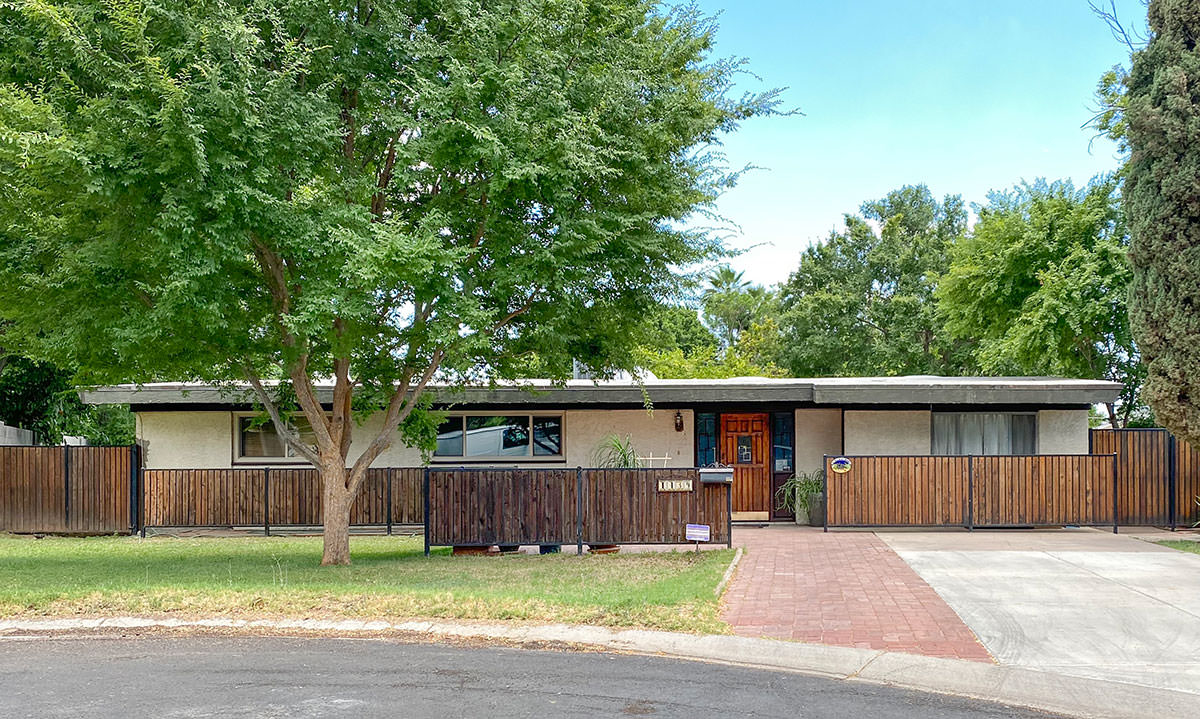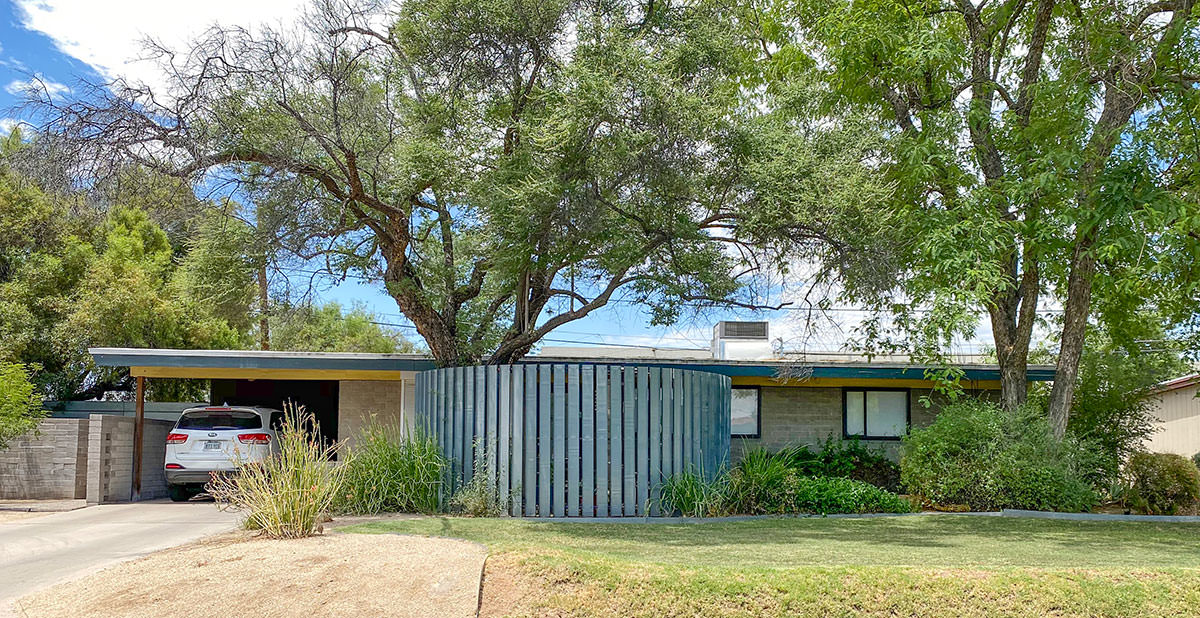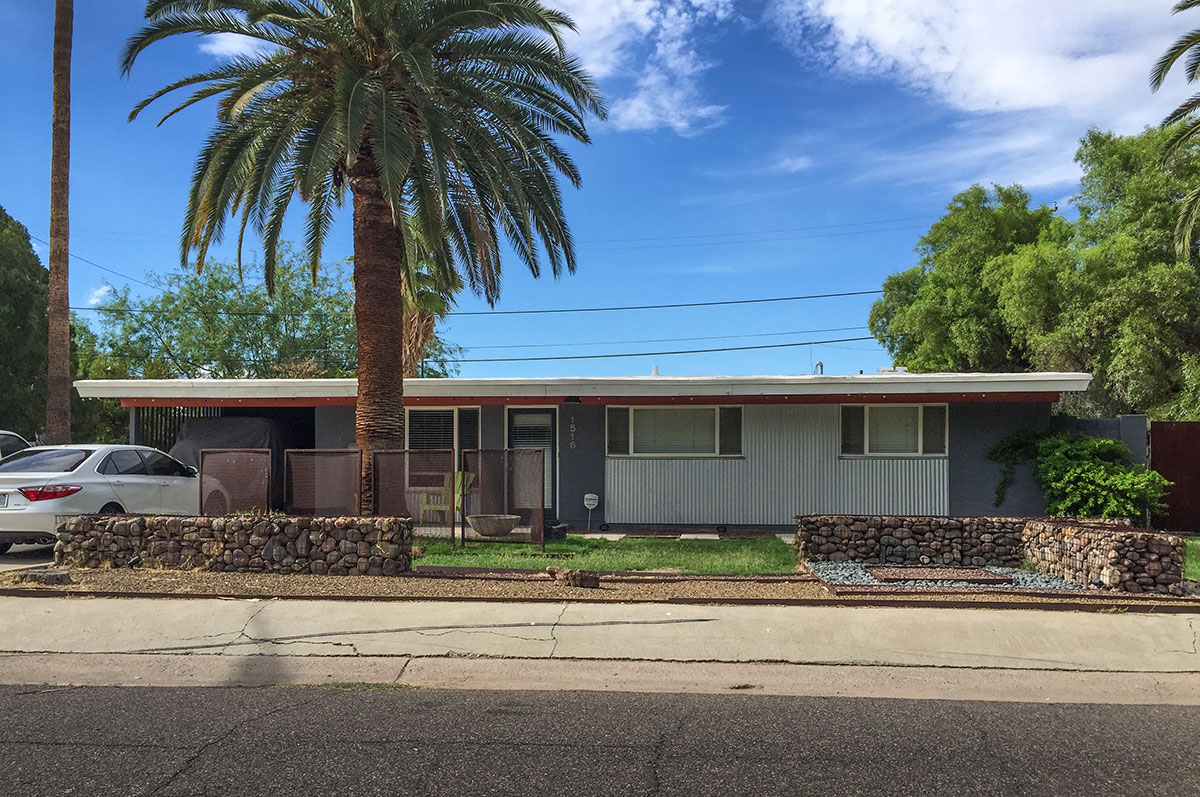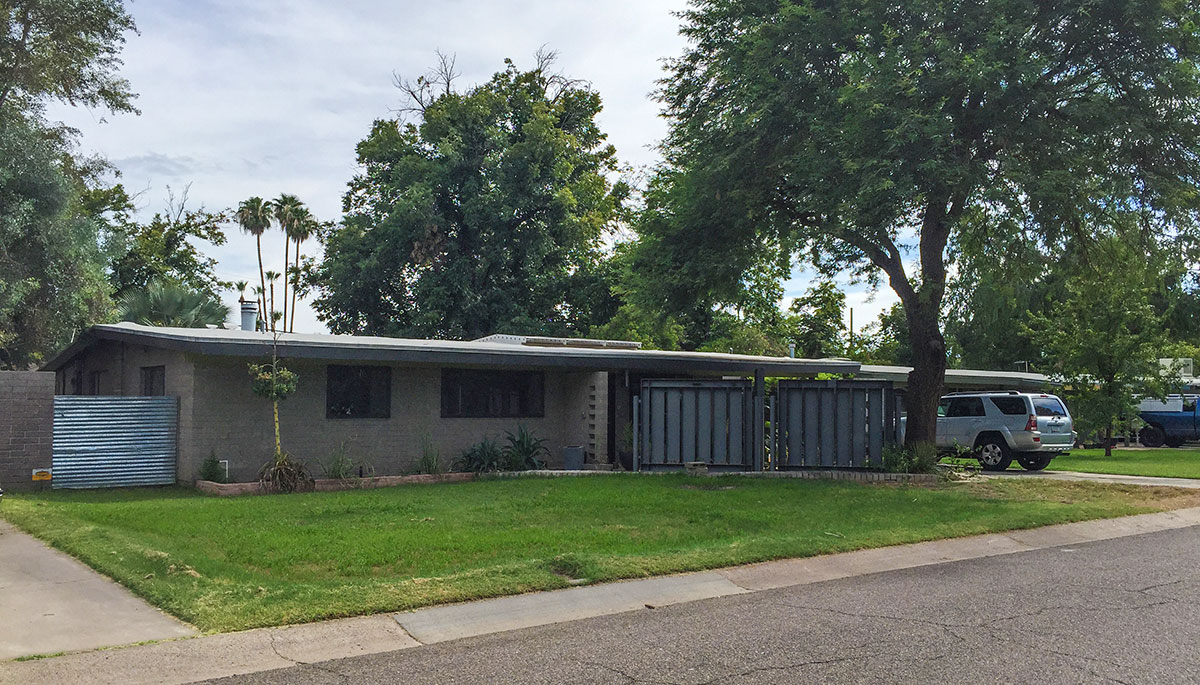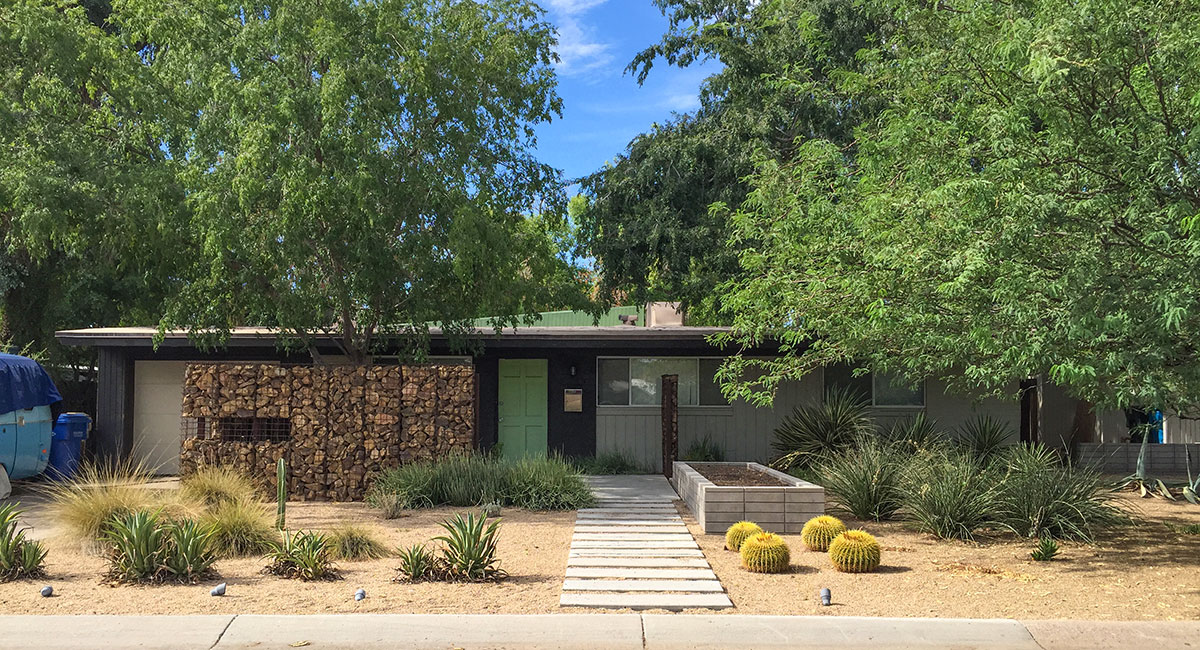 The slot in this gabion wall makes it easier to keep eyes on the street.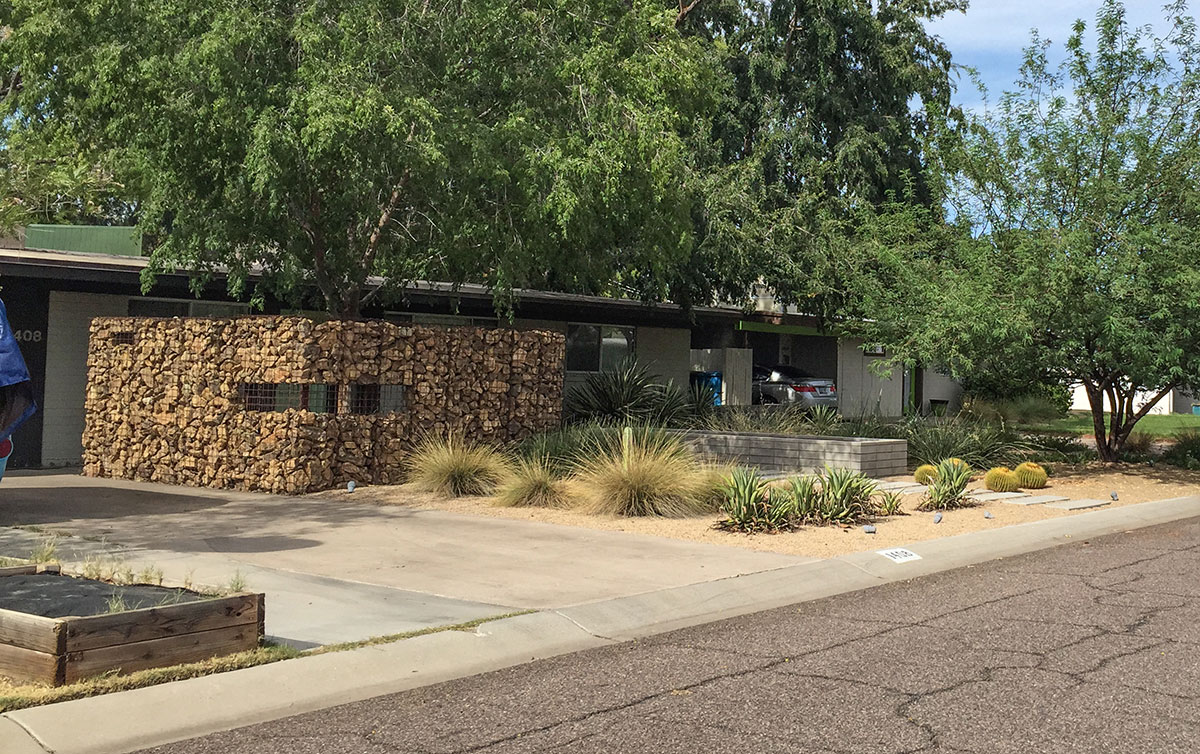 Plants also make an effective buffer between public and private space, with the added benefit of movement.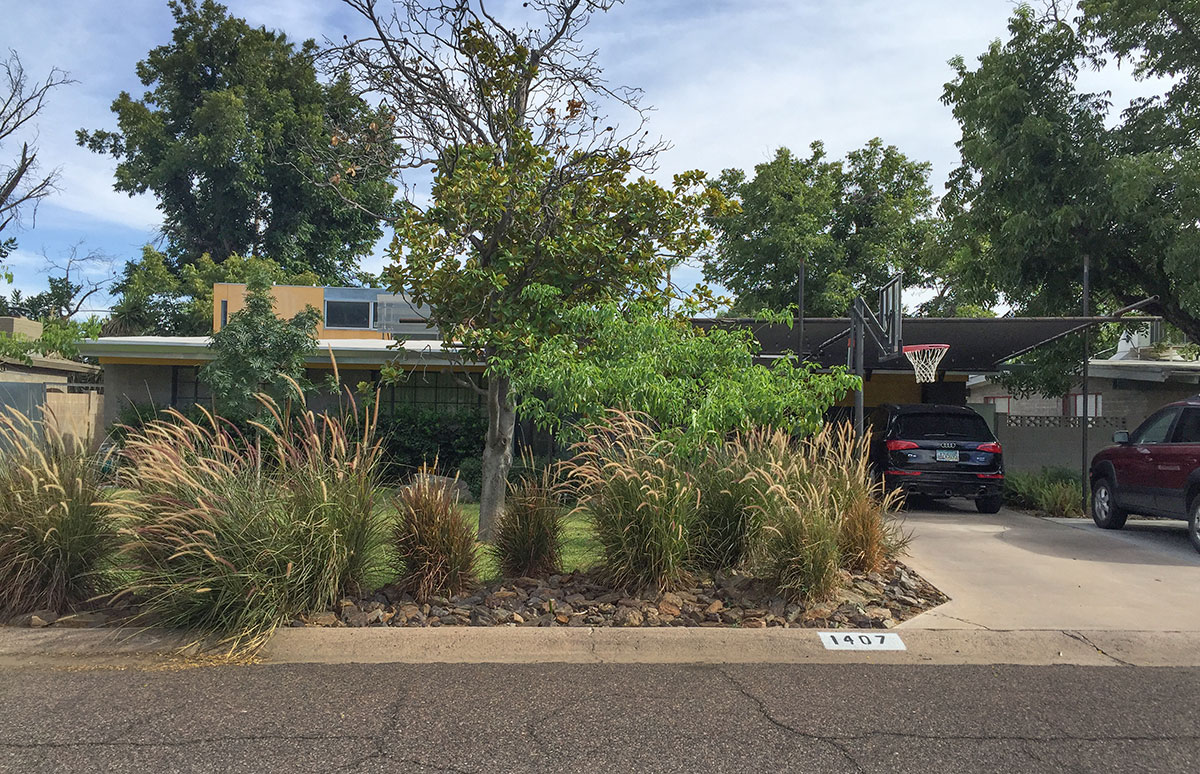 We recommend that future renovators find creative ways to add square footage without adding a second story in order to maintain the low-lying character found in so many Haver tract neighborhoods, and to shift any new height toward the rear of the property so the original gable is seen first, then a second roof beyond as shown below.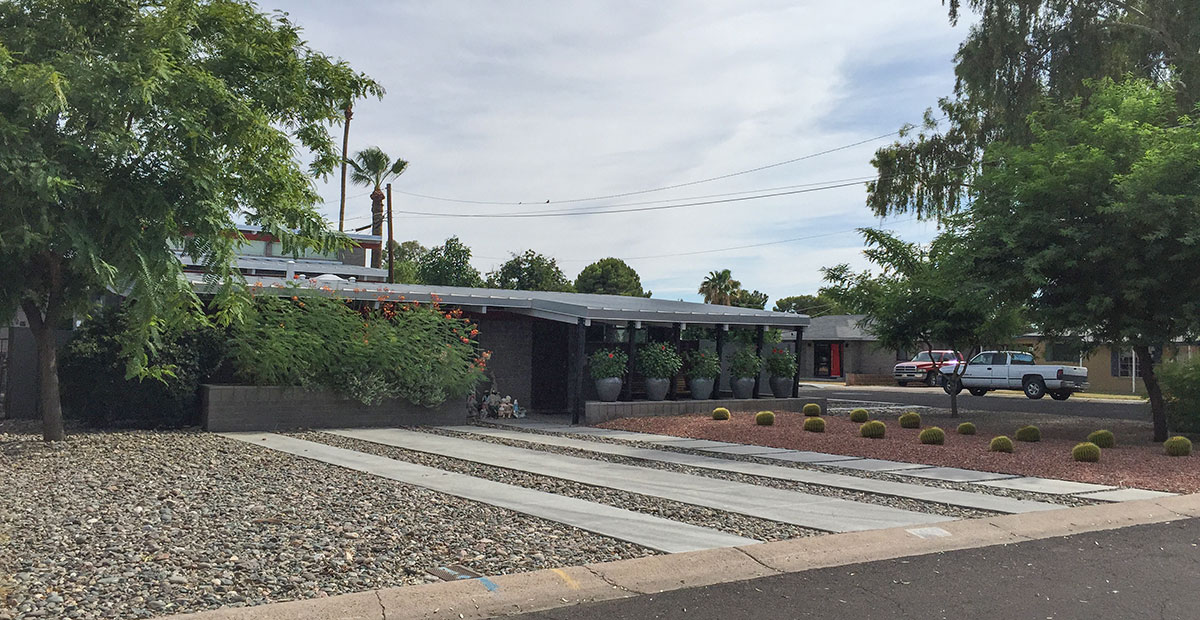 View more of the Covington Studio and Residence before remodeling and then featured on our home tour in 2011.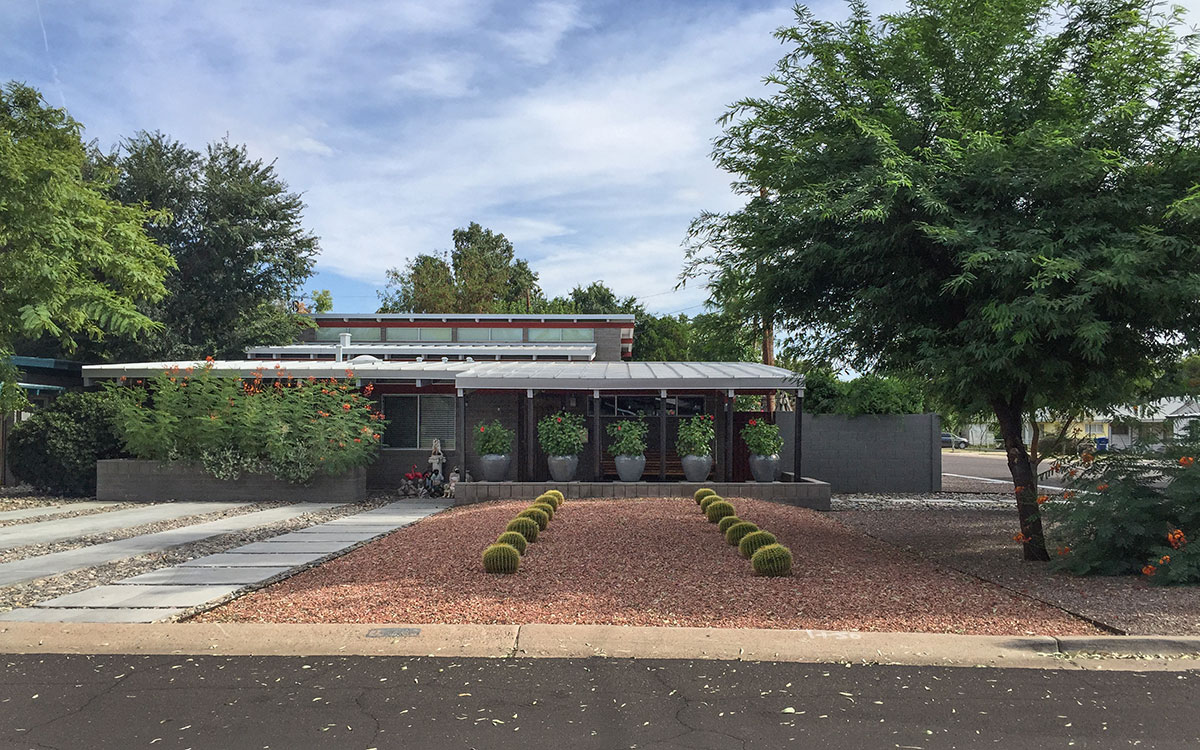 Three homes in the subdivision are two stories tall and two have lofty additions set far back which do not attempt to blend in with the existing ranch character.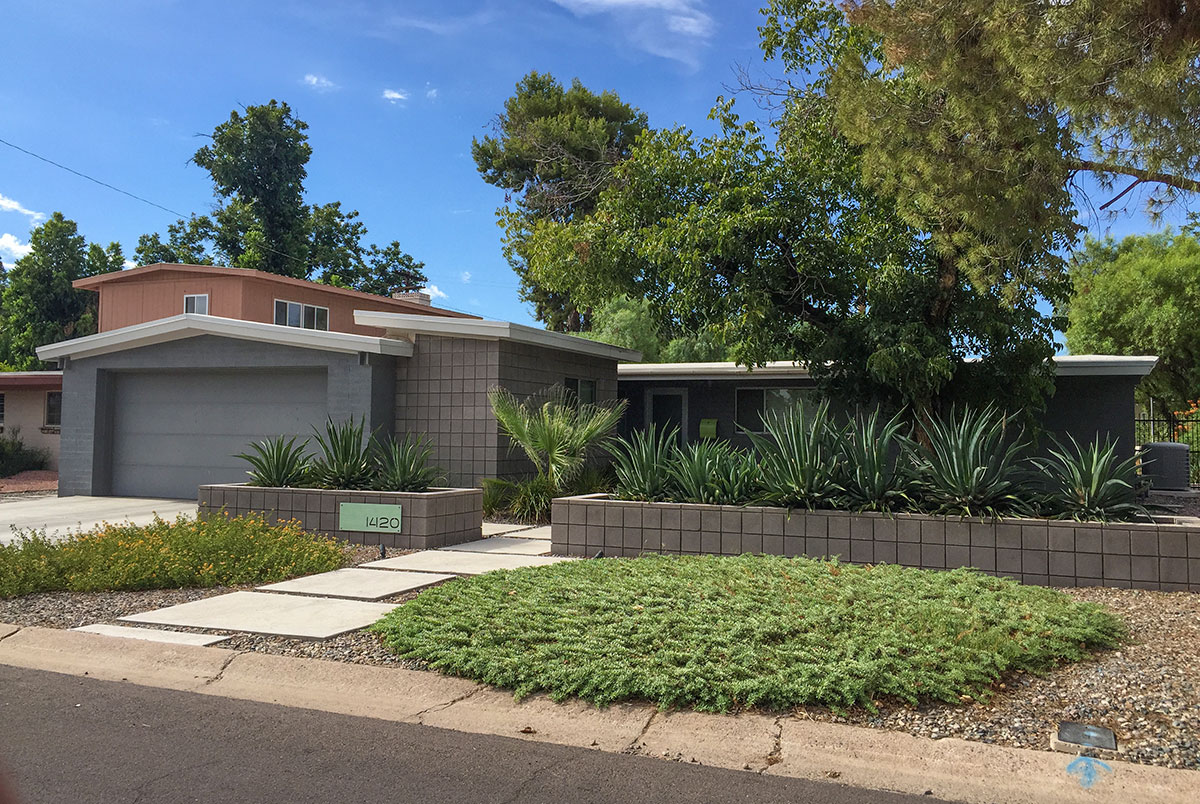 This home added an enclosed garage and shed roof accessory in front of where the carport would have been on this horizontal ranch. While the setback and massing is less than ideal, the scale is slightly more compatible.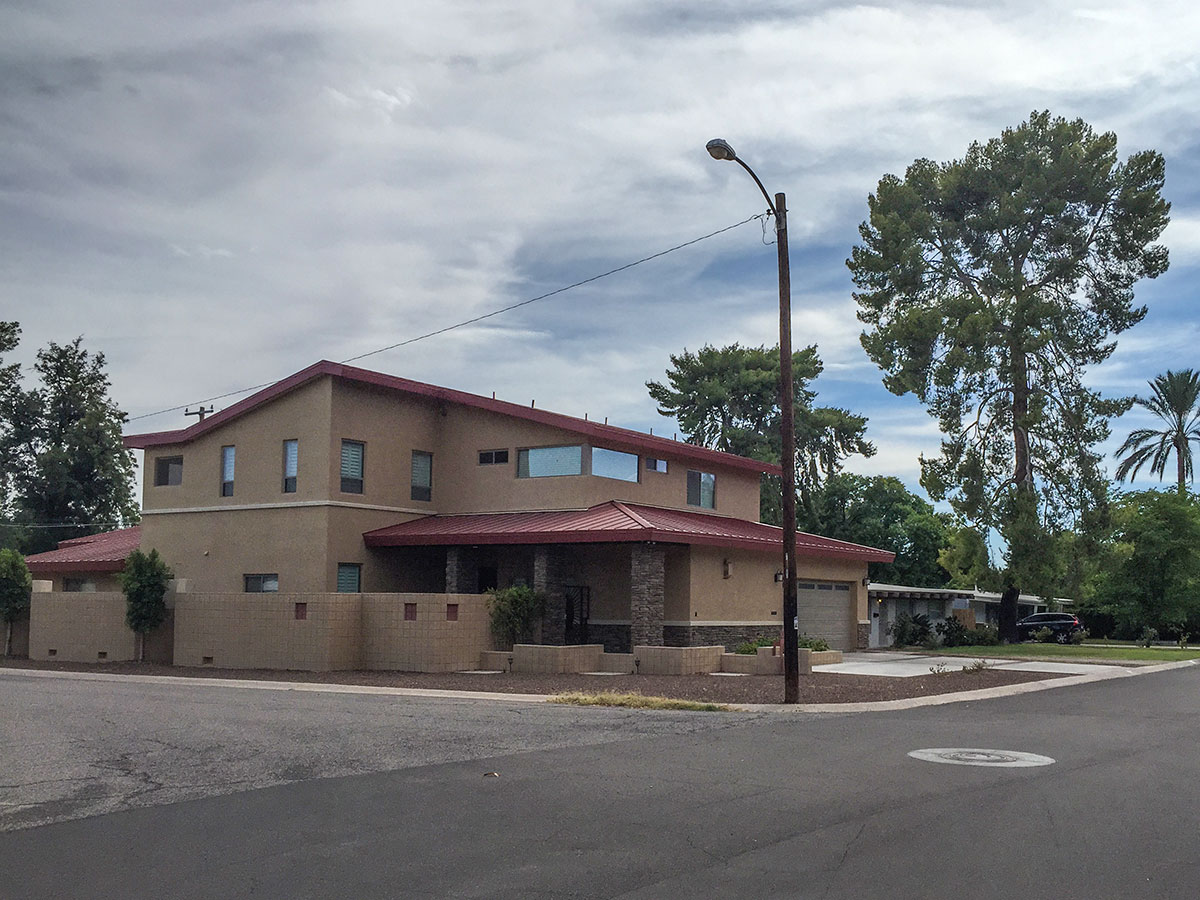 This newer build dwarfs its neighboring homes and is completely incompatible in massing, materials and style.