Southdale | 1947
13th Pl and Southern Ave
"Modern style homes with wide overhangs and large windows at 13th Place & Southern Avenue by Mason Contractors. Houses in groups of nine on cul-de-sac streets. Architect Ralph Haver strove in the design of the homes to solve the problem of maximum livability and comfort at a reasonable price."
-
Arizona Times, April 24, 1948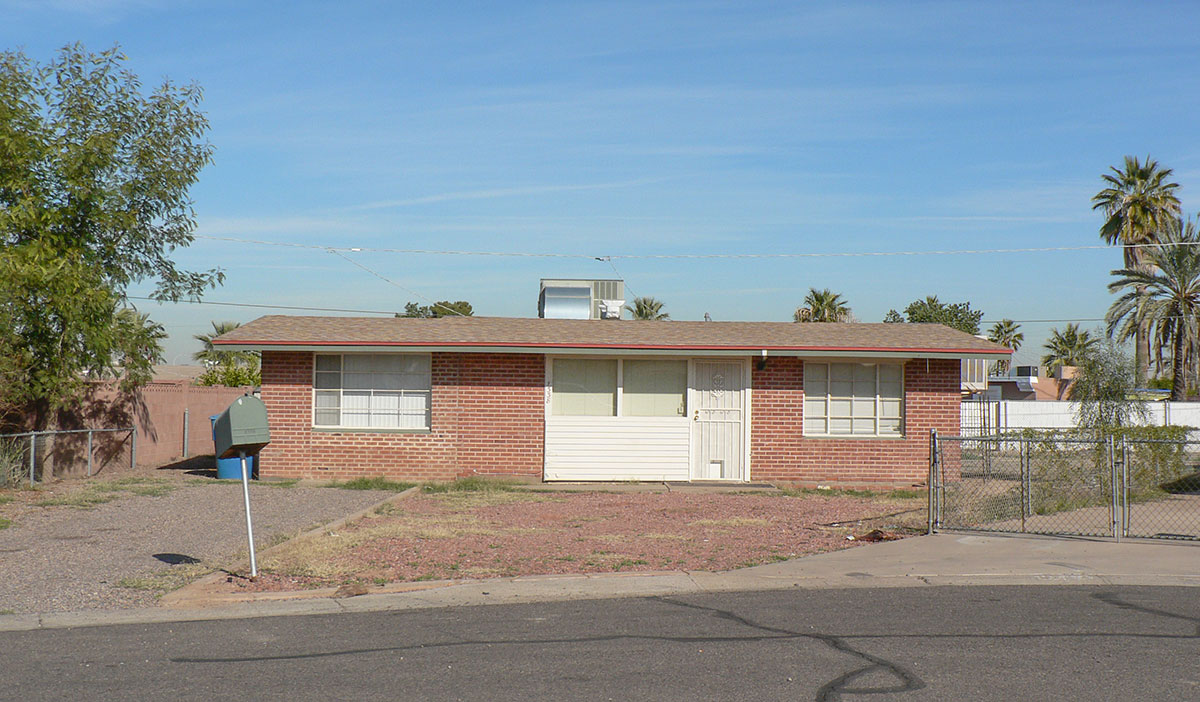 After succeeding with selling a few
Hixson Homes
, Haver's brother Robert purchased a plot of farm land in South Phoenix for his company Mason Contractors. It would become Southdale, the first known subdivision planned and designed by Ralph Haver.
Four clusters of nine homes encircle a series of cul-de-sacs, providing modest yet modern homes for GIs returning to Phoenix. The cozy cul-de-sac plan was conceived to reduce traffic with childrens' safety in mind.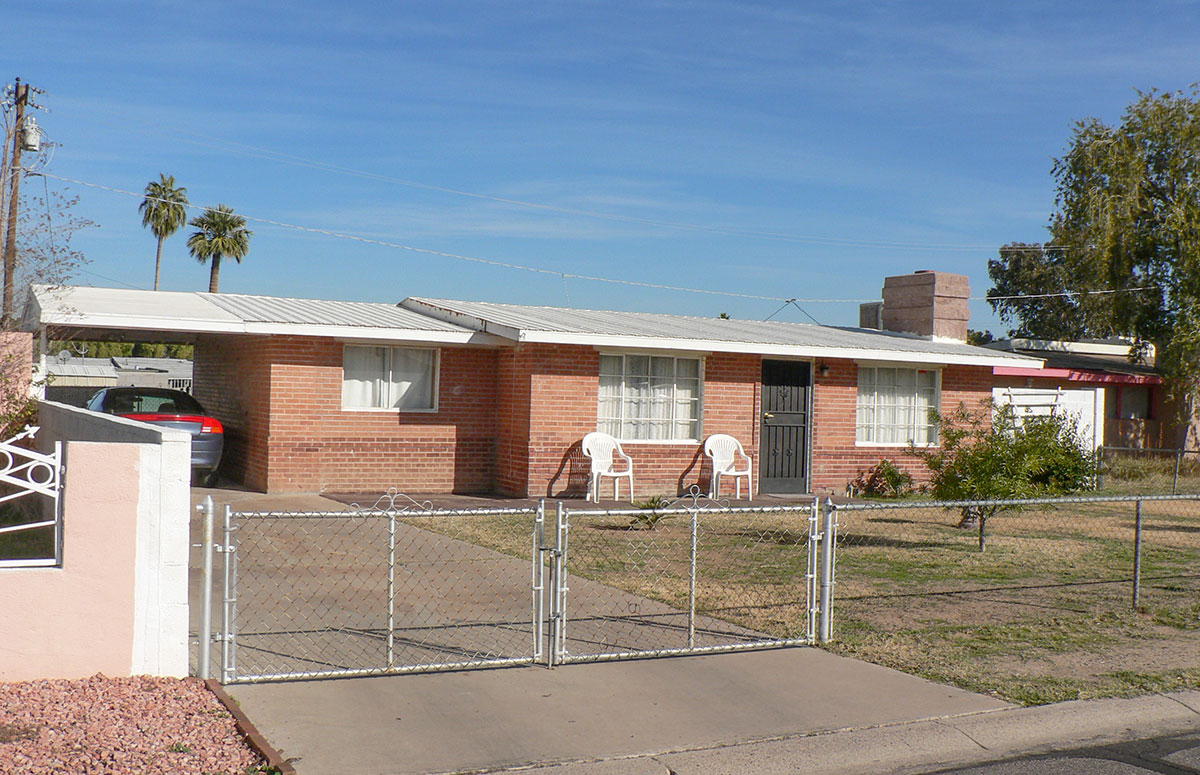 Eager to start promoting a distinctly Arizonan architecture that responded to climate and local materials, Haver called this home type a "Modern Arizona Style".
AZ Builder Contractor Magazine
called them "different". An Easter Egg is to be found in the street names; Burgess Lane references Ralph Haver's middle name. The tract represented an investment of $300,000 for the Haver family.
Overhangs are deep and windows are in large paned configurations, often positioned immediately next to the front door. This is a motif he would use soon again in
Kensington Terrace
. Homes were red brick with a simple low-sloped gable roof; most measured around 900 square feet. The modest size may have been to help secure FHA funding in the postwar era, when building materials were still in short supply.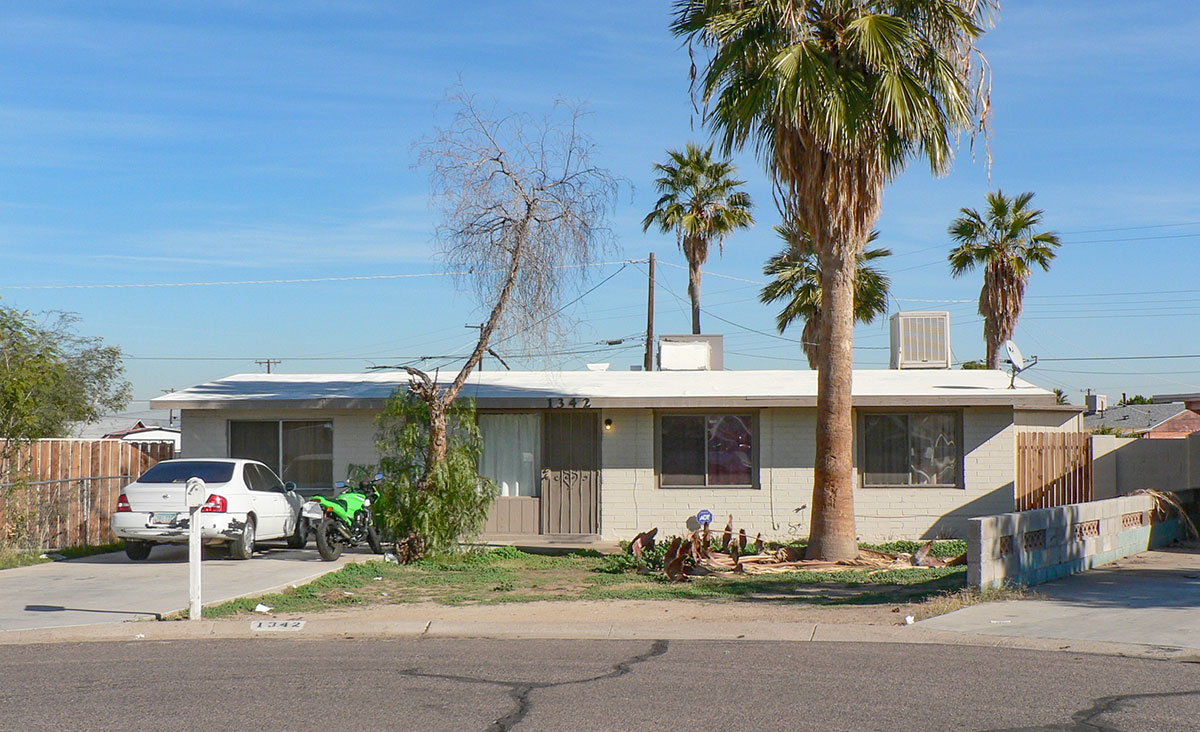 One of the development's more notable home buyers were Sam and Betty Kitchell, who moved to Arizona in 1948. Over the decades to come, Sam's business Kitchell Contractors would become one of the nation's largest builders and the seventh-largest privately held company in Arizona. They lived there for three years, moved on to Haver's new 1950 development
Mayfair Manor
, then later commissioned a much larger custom Haver home in Paradise Valley.
These modest homes built in 1947 and 1948 appear to be largely intact through benign neglect and serve a crucial need for lower-income housing. A few have been "improved" with period-inappropriate stucco and molding around window openings.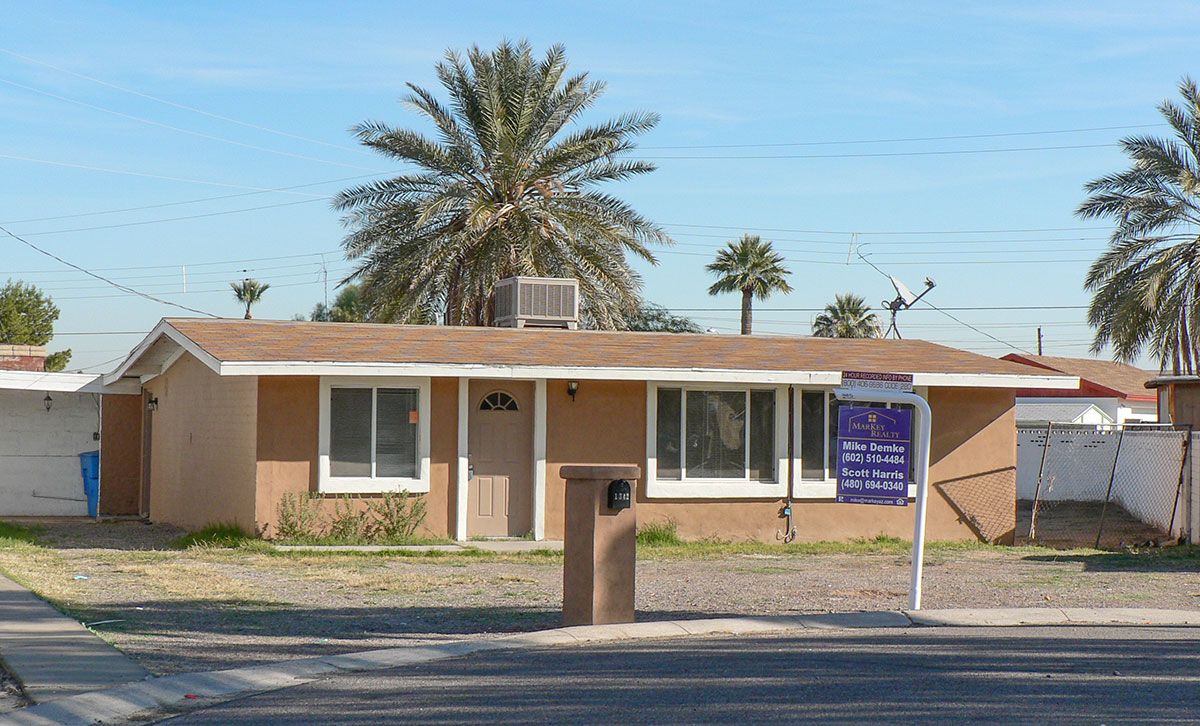 Deeds sold by Robert Haver's company Mason Contractors in 1948 record two homes priced at $5,800 and $6750. Home values plummeted to around $20,000 during the economic downturn of 2010. In 2020 the homes are valued around $170,000, and nearly all are owned by Hispanic families, reflecting the modern day demographics of South Phoenix. Southdale is probably the only neighborhood in Phoenix where a single-family Haver Home can be acquired for any less than $200,000.