Kensington Terrace
At 13th Street and Bethany Home by Ralph Haver AIA
This cul-de-sac of just twelve Haver Homes dates back to 1948 and sold through the early 1950s. One of the more notable features that should be preserved is the small window-wall feature by the front door. The provenance of the neighborhood was confirmed through vintage classified ads. These photos shows the same homes as they developed between 2016 and 2018.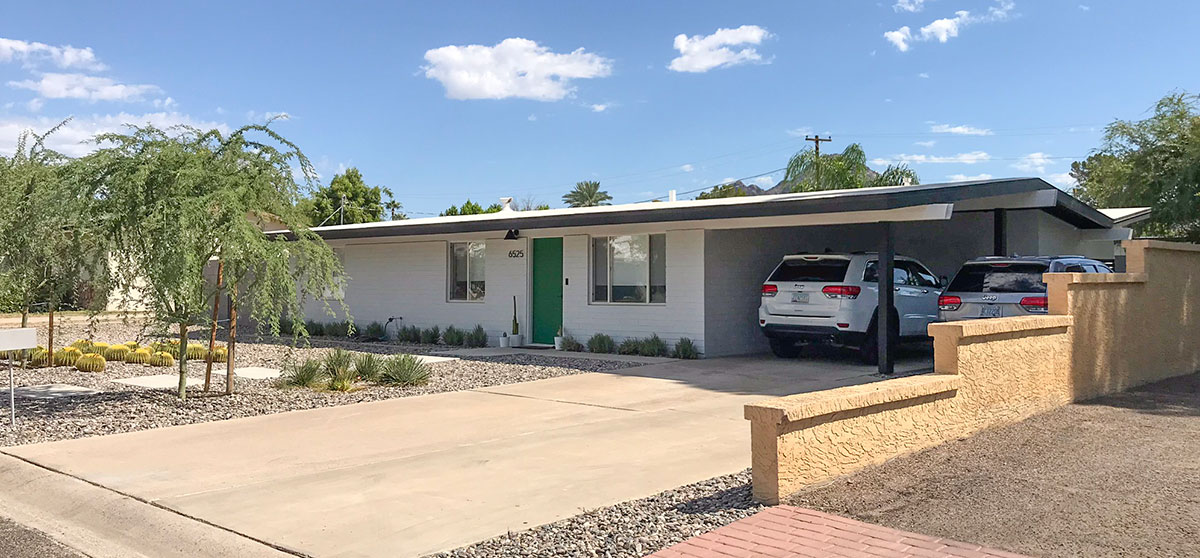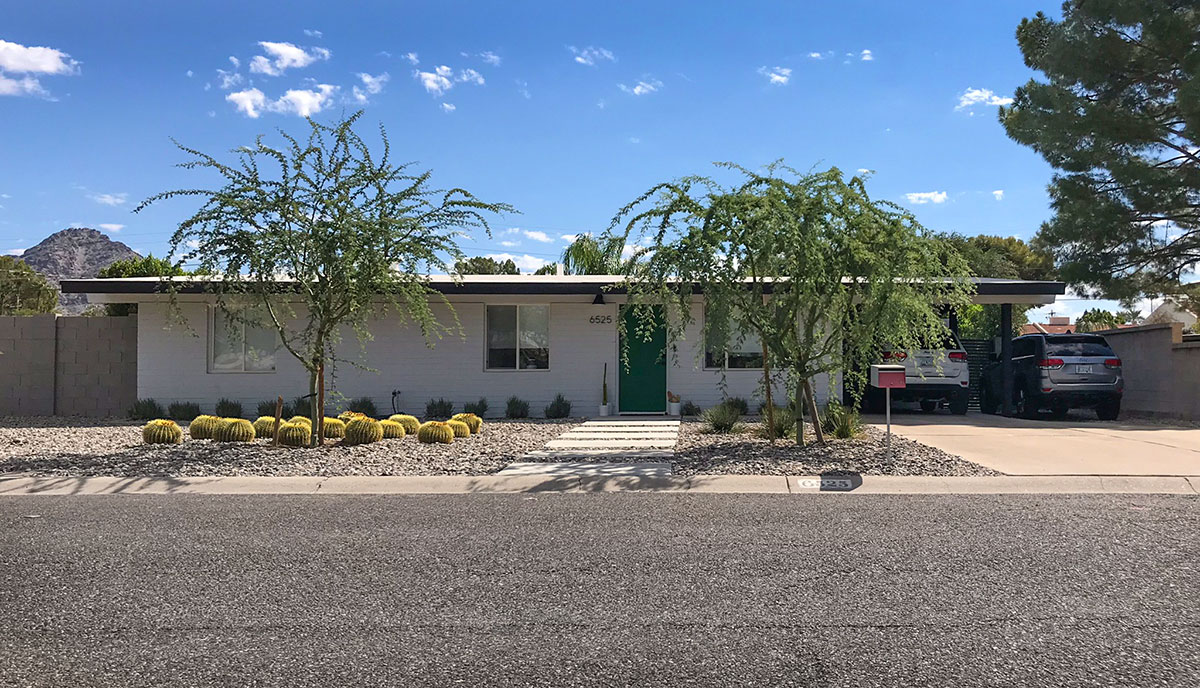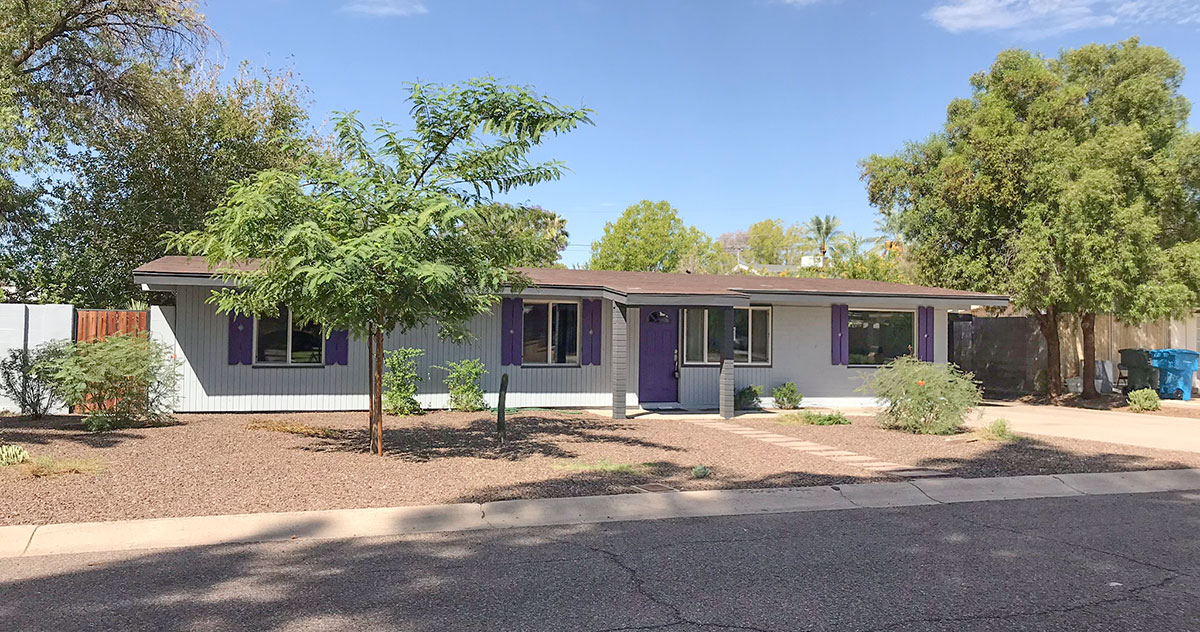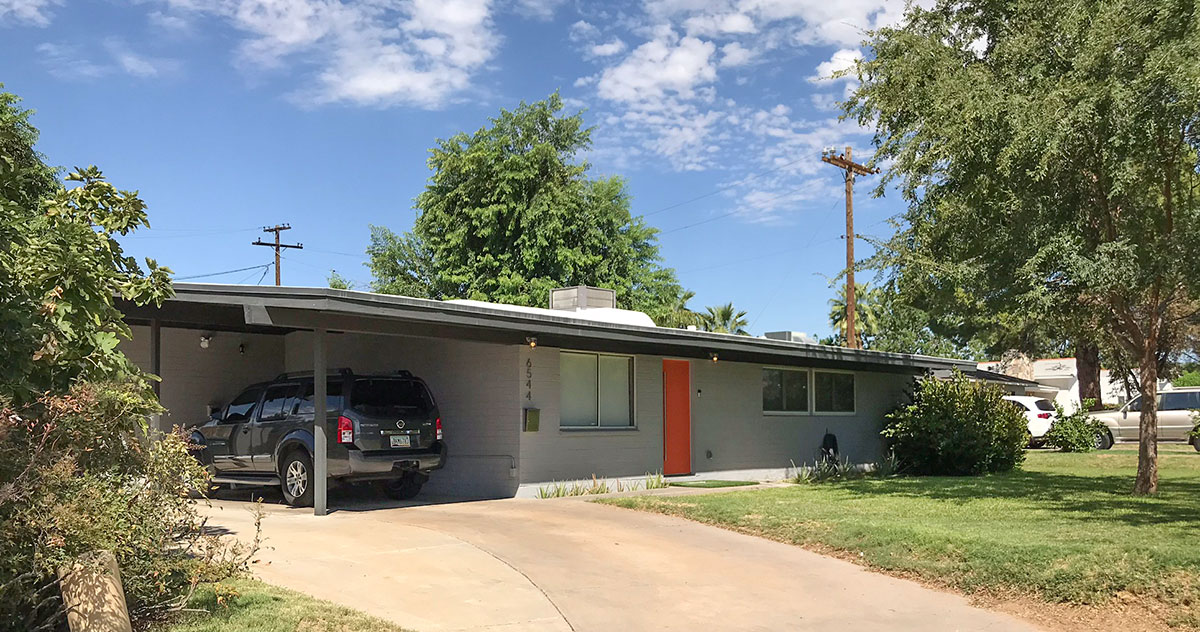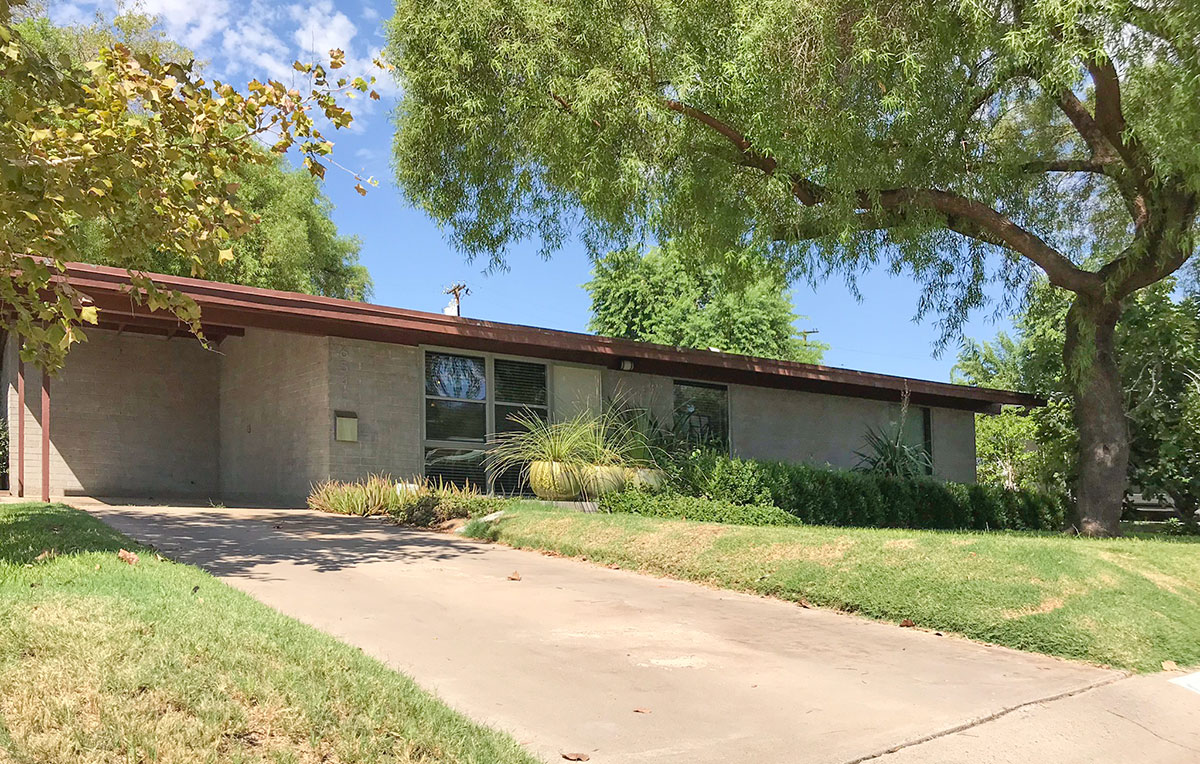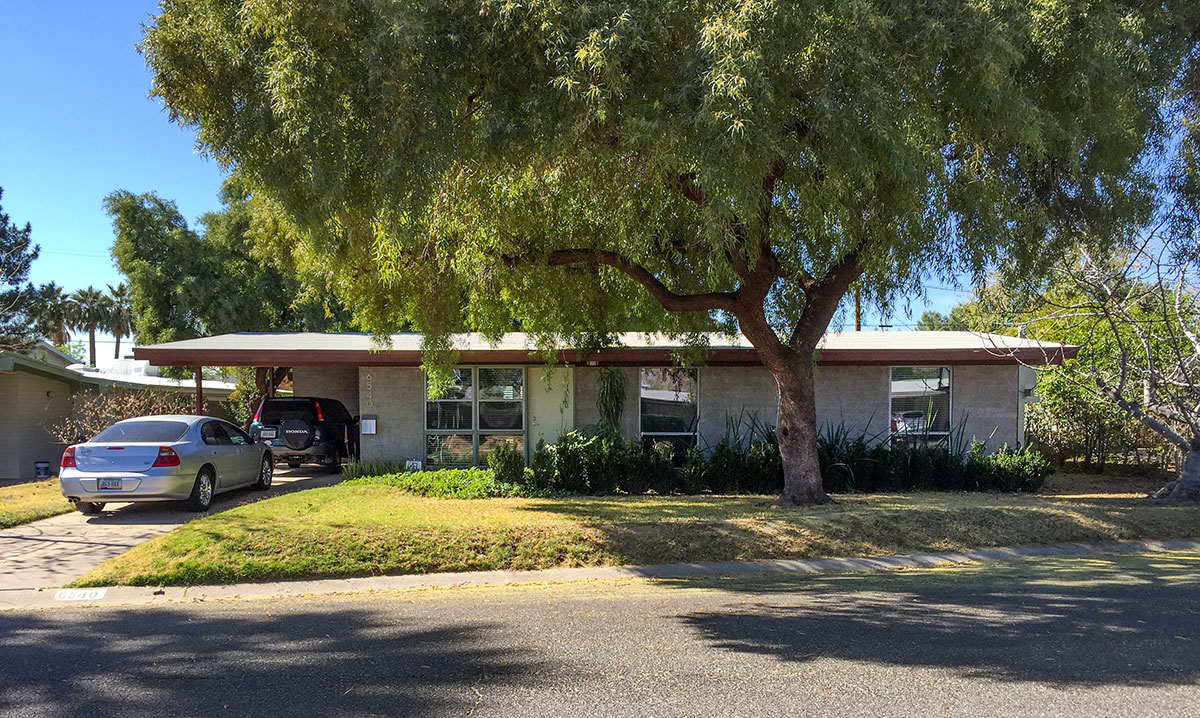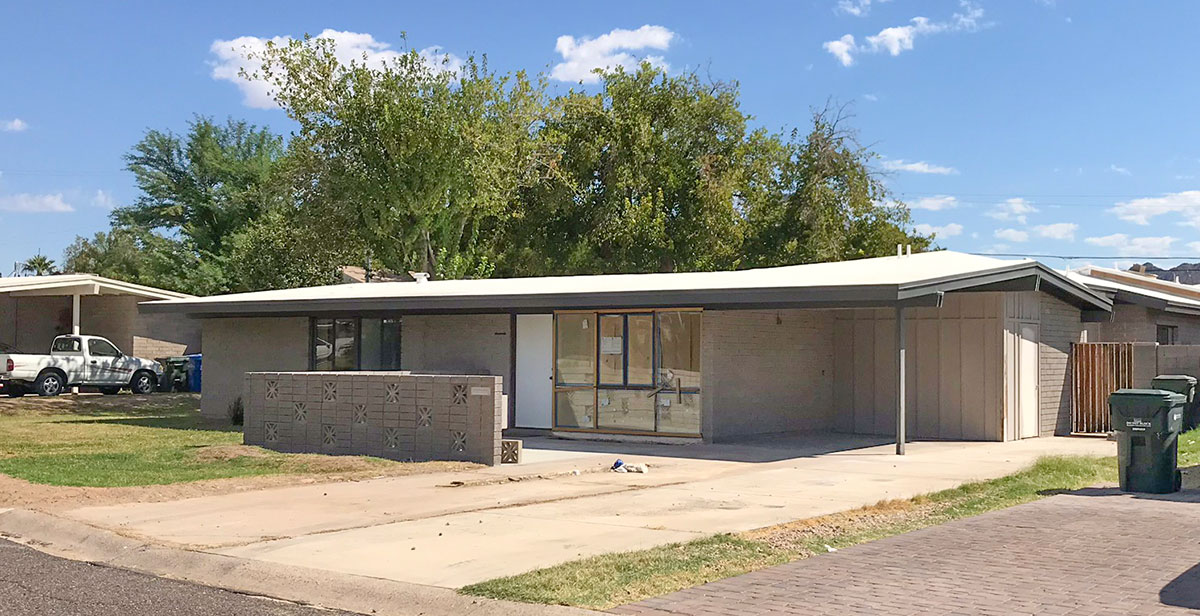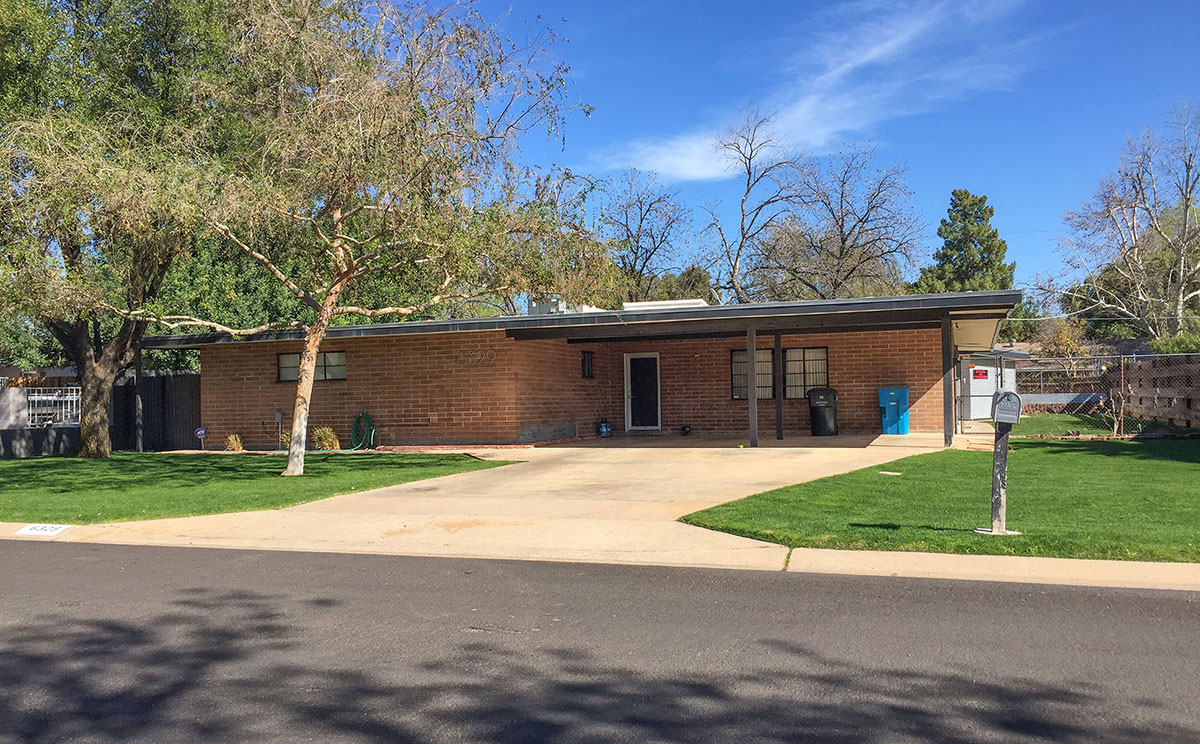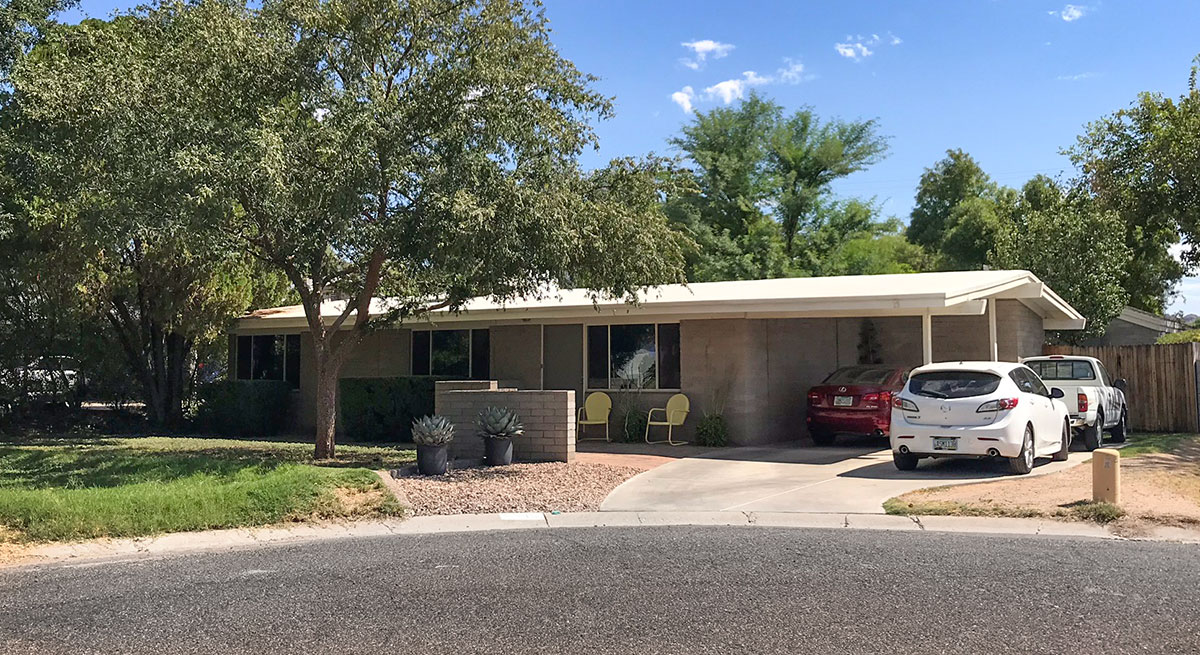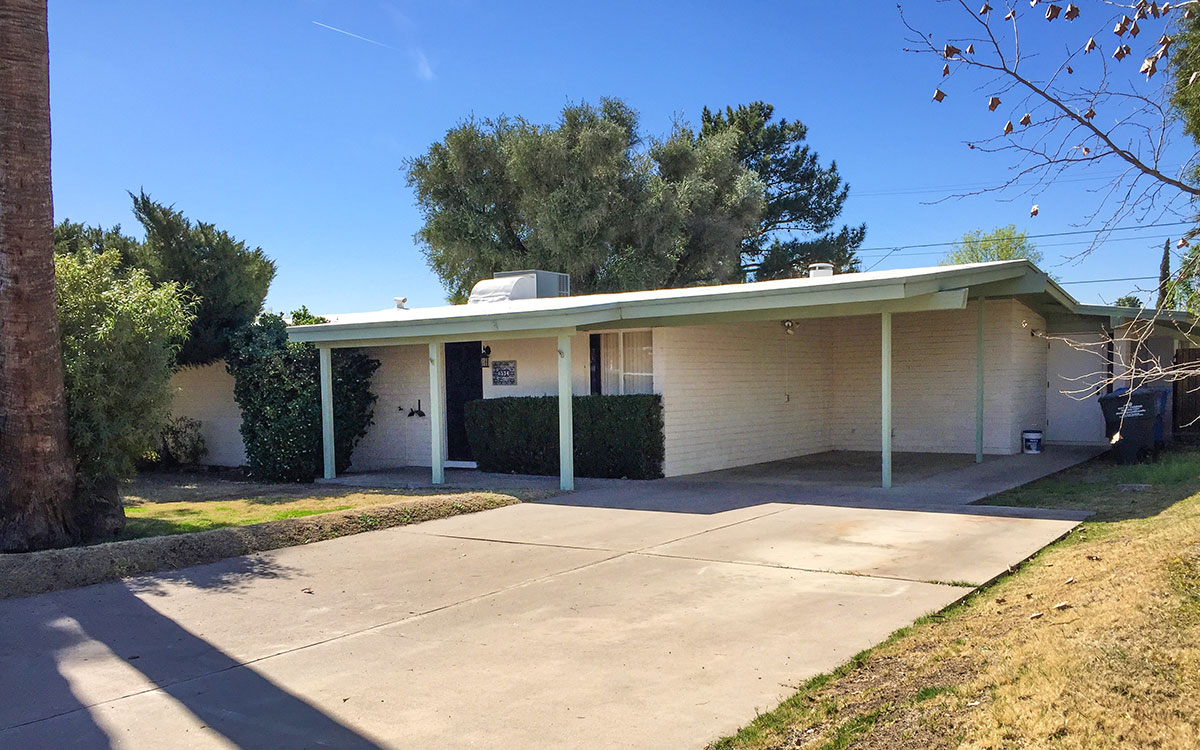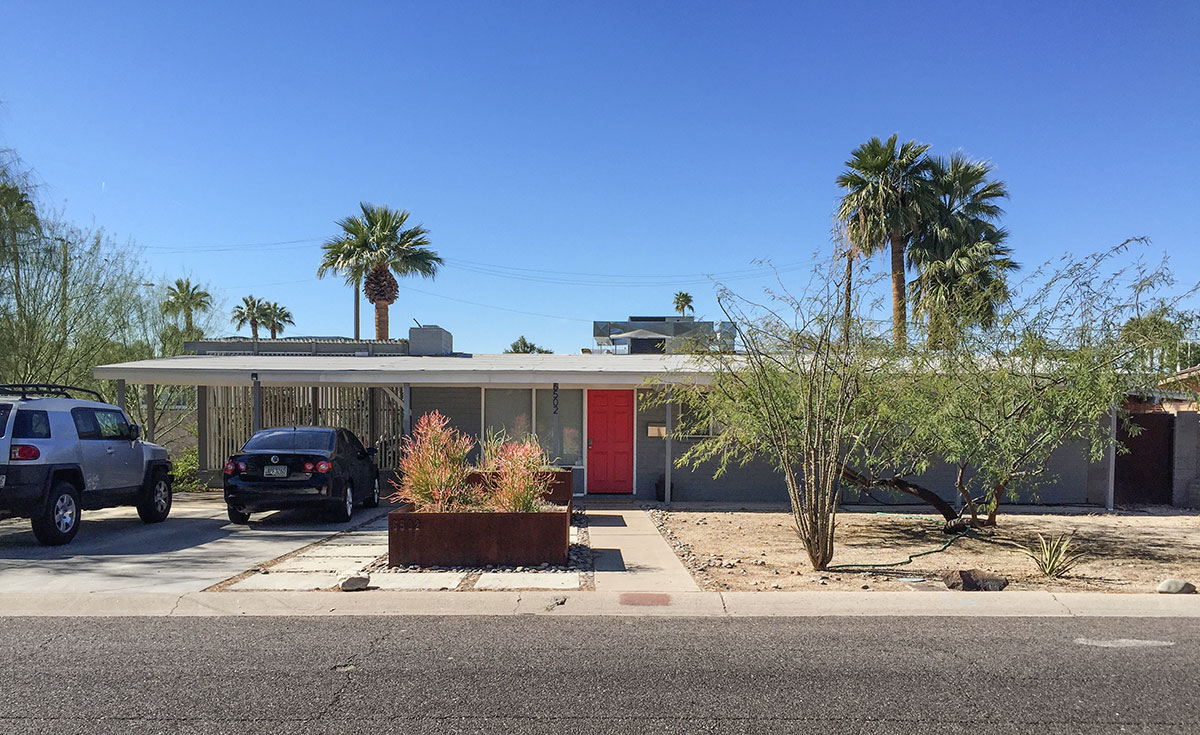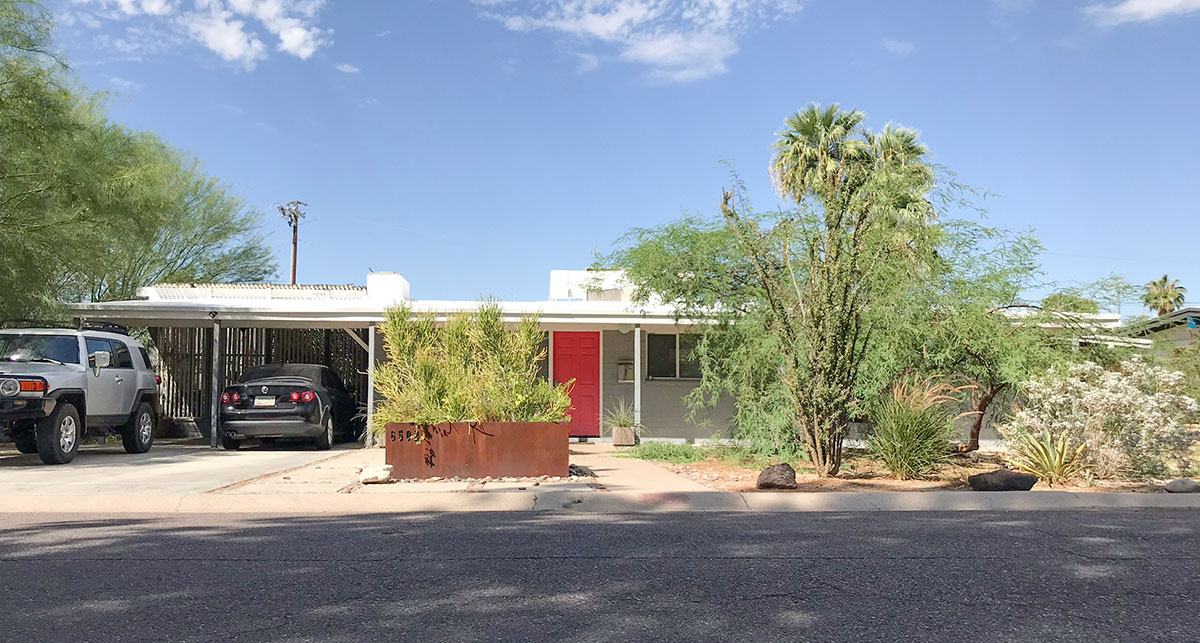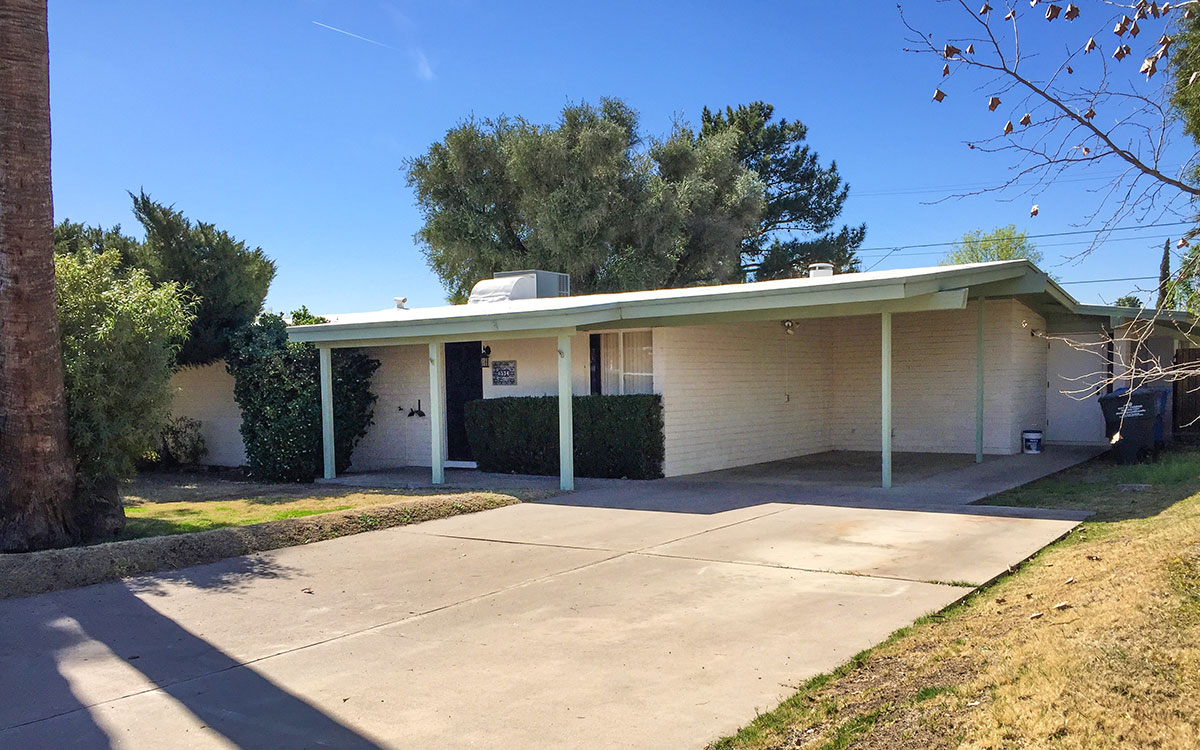 View this same home in 2019 as seen on the Modern Phoenix Home Tour.
The clerestory window is an added feature inspired by Haver homes in
Starlite Vista.