5th Annual Modern Phoenix Week 2009
Founding Fathers of Modern Phoenix Home Tour in Arcadia and Uptown Phoenix
Receive advance notice of next year's events!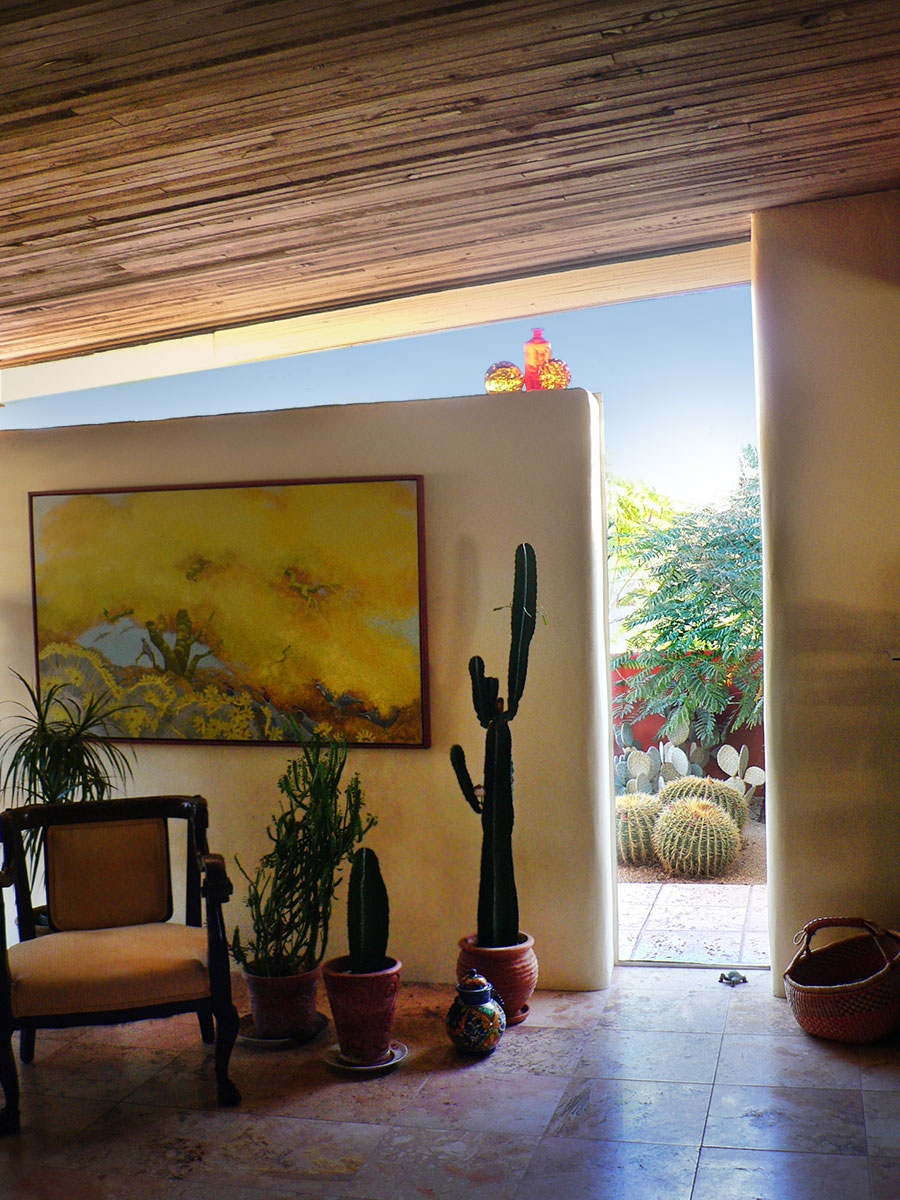 Pernell Residence
Architect: Ralph Haver, AIA
Remodel: Kirk Development Co.
Year: 1955, 1999
Renovation Completion: 100%
Style: Midcentury Modern Contemporary Interpretation

The Pernell Residence Is a 2100 sq ft house designed by Ralph Haver in 1995 as his family's second personal residence in Phoenix and therefore one of the Ultimate Haver Homes designed to meet the needs of a family with three boys. In 1958 Haver added a 700 sq ft guest quarters for his mother-in-law. In 2003 current owners Harry and Linda Pernell added the 400 sq ft storage and workshop that reflects Haver's design proportions down to the inch.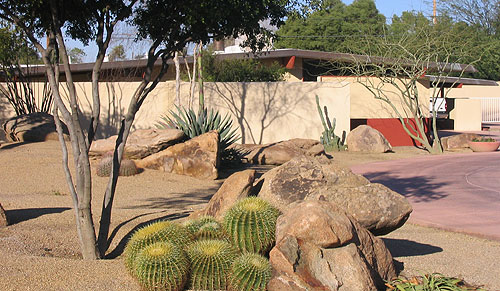 The Haver family lived here for about 10 years—between 1965 and 1999 the home went through a variety of structural, mechanical and aesthetic changes. Prior to purchase by the Pernells, a decision had to be made whether to knock the place down, or to spend way too much money remodeling. Given the architectural features like the slot window out front, million-dollar wood ceiling and original copper fireplace, the choice to remodel was made. Kirk Development Co. completely remodeled the home from 1999-2004.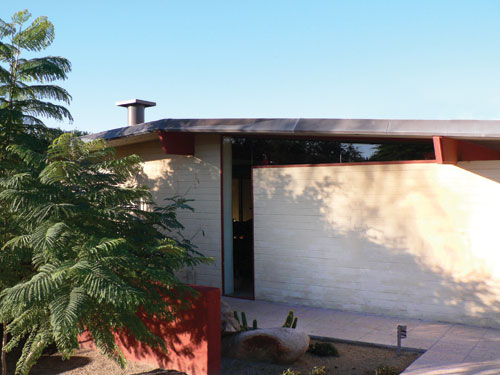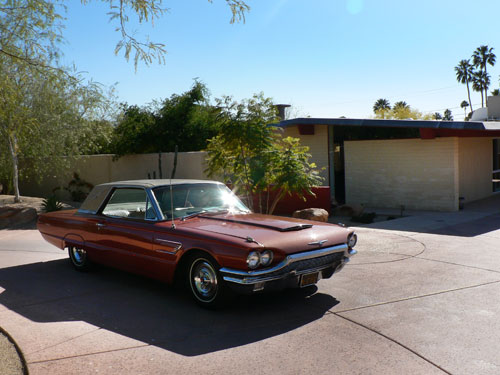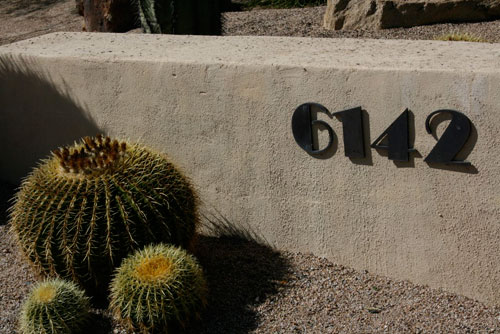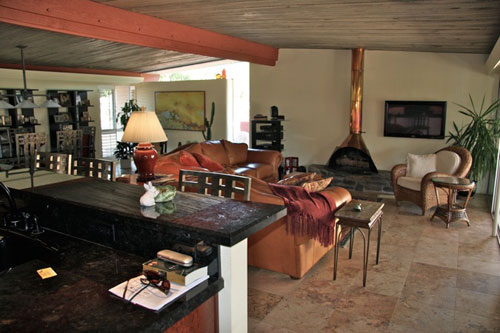 The copper fireplace, believe it or not, is completely original.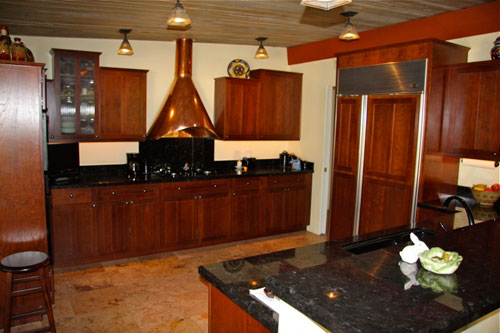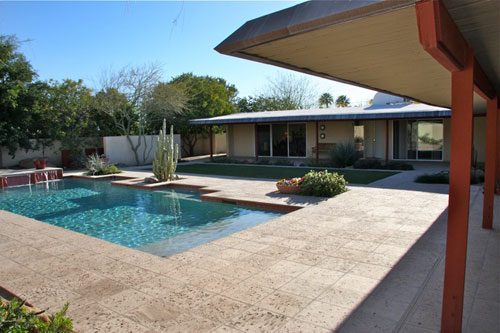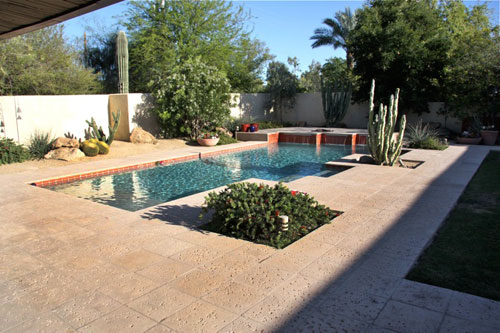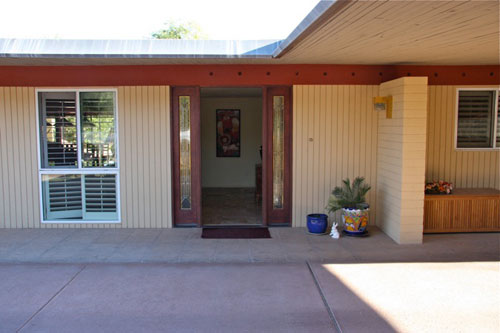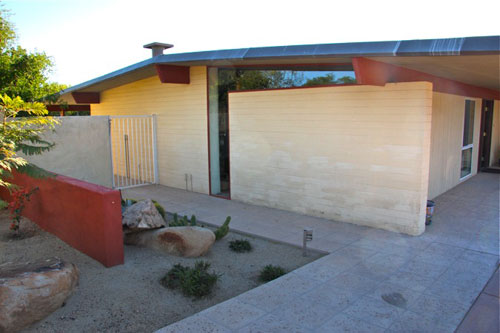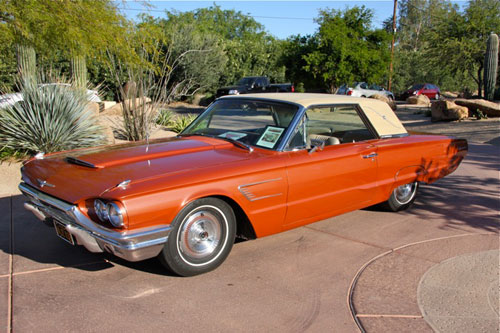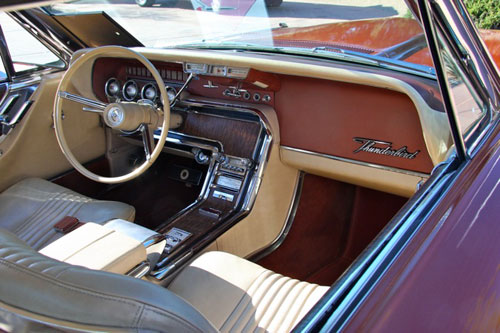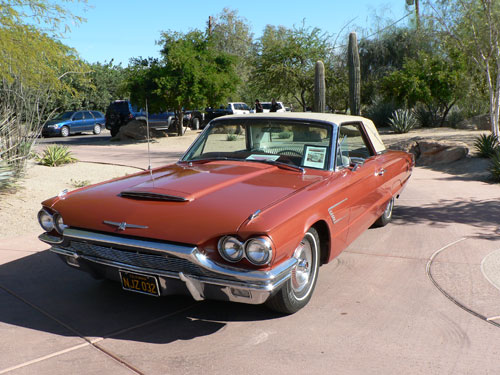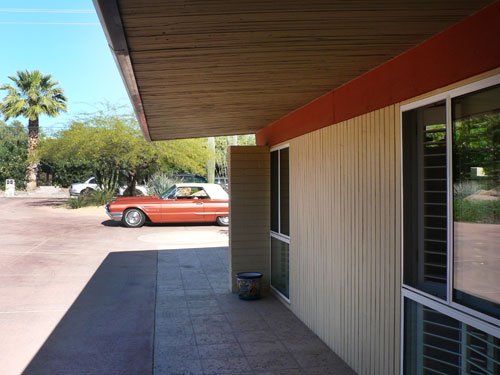 The beautiful Thunderbird with perfectly matching color scheme and angles was on loan from Lambda Car Club for the day.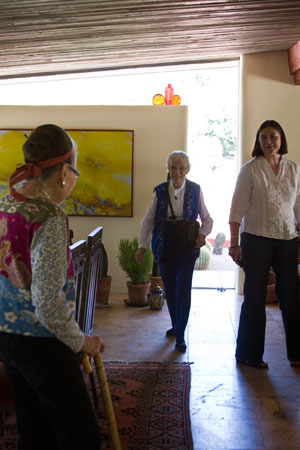 ---