5th Annual Modern Phoenix Week 2009
Founding Fathers of Modern Phoenix Home Tour in Arcadia and Uptown Phoenix
Receive advance notice of next year's events!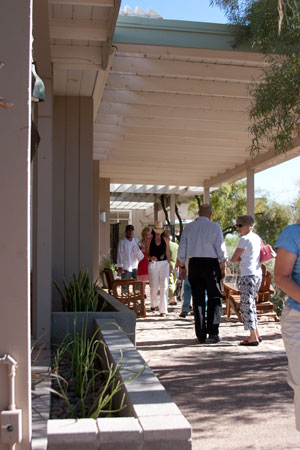 Casa de Surya (House of the Sun)
Architect: Harold Ekman
Year: 1951
Renovation Completion: 95%
Style: Historic Restoration with
Contemporary Interpretation

Designed and built in 1951 by Arizona Native and early modernist Harold Ekman for a local Phoenix family, Casa de Surya stands proudly on Marion Way below the Praying Monk on Camelback Mountain as a true representation of mid-century design. In 1982 the previous homeowners added a gallery walkway from the front door, south to a new master suite. The (current) master bedroom closet was originally a bedroom, linked to the hall bath and kitchen via a hallway on the east side of the home. Layers of carpet, tile and linoleum were removed to reveal a beautiful, original nutmeg tinted concrete foundation. The current homeowners had the original foundation polished, and the grey foundation that was poured for the 1982 remodel tinted to generally match the original flooring. The floors now gleam a burnished brown. New stucco finishes throughout are enough to make you rethink what stucco can do!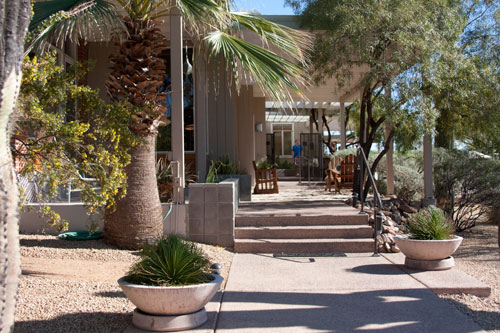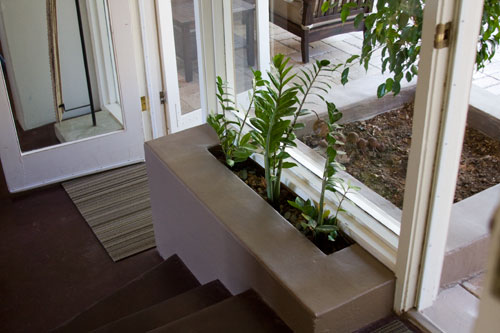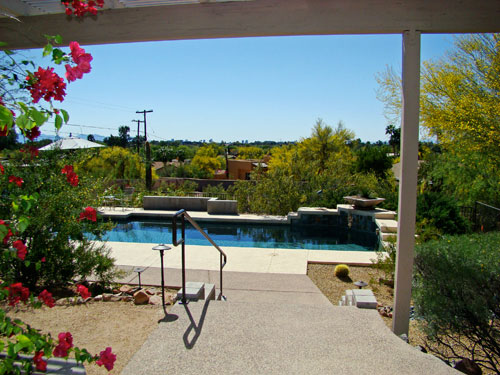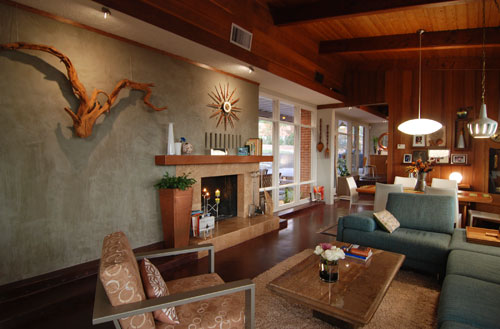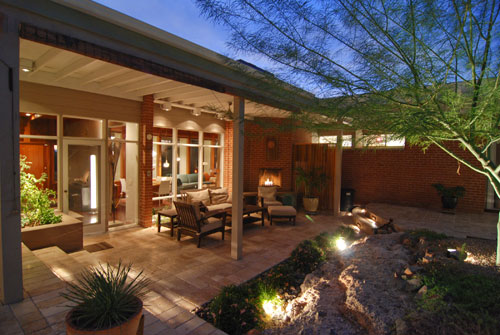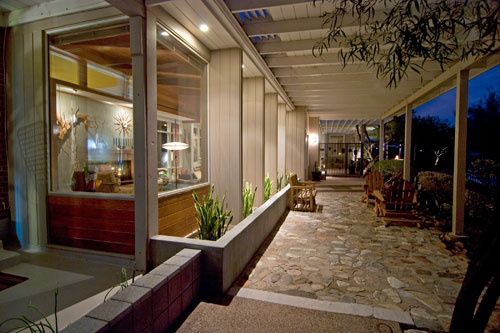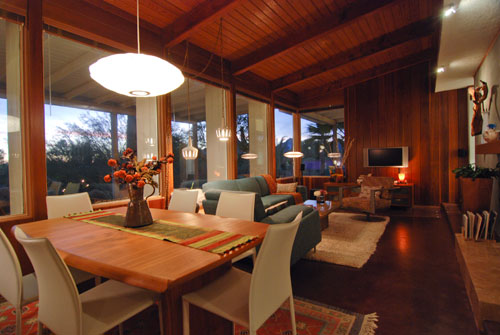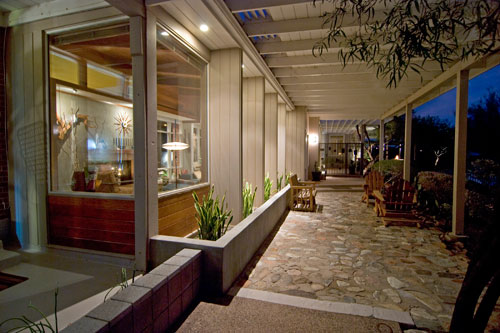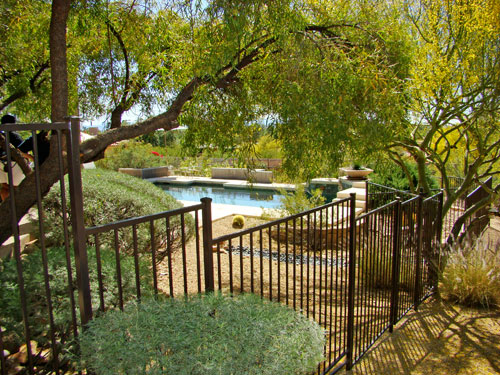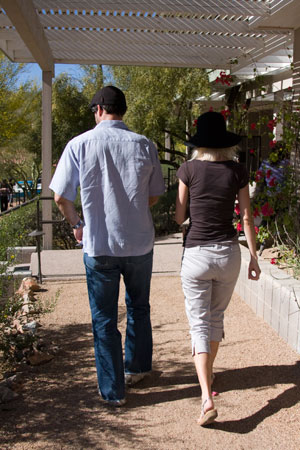 ---