5th Annual Modern Phoenix Week 2009
Founding Fathers of Modern Phoenix Home Tour in Arcadia and Uptown Phoenix
Receive advance notice of next year's events!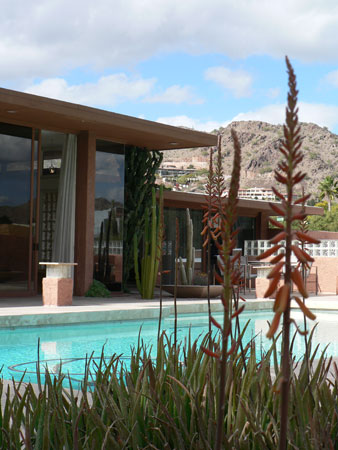 Mystery on Quartz Mountain.
Architect: Its a Mystery!
Year: 196?
Completion: 100%
Style: Midcentury Modern / Contemporary
www.hometeamaz.com
This home, built in the early 60s, perfectly illustrates the breezy lifestyle associated with a home in the foothills of Paradise Valley. The deep setback, dramatic siting with perfectly framed views of surrounding mountains and clean, low lines are all hallmarks of desert architecture from this era. The kitchen area virtually floats above the entryway and a massive curved hearth serves the core of the home. The kitchen, dressing room and master bath have been recently remodeled. It is possible that beneath the stucco lies the work of one of Phoenix's Founding Fathers of Modernism .Of those that voted, an overwhelming majority thought this was the work of the Talisein Fellowship.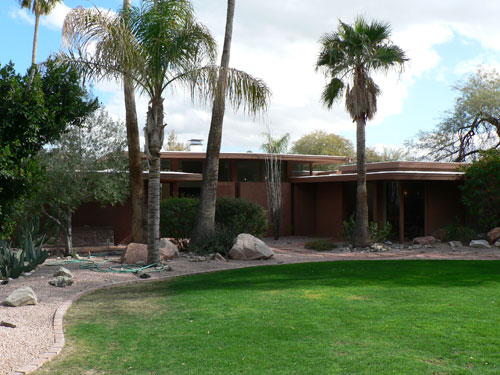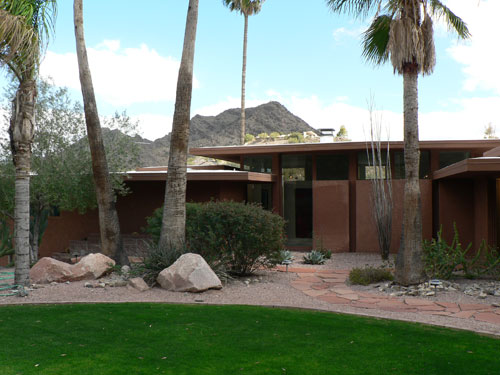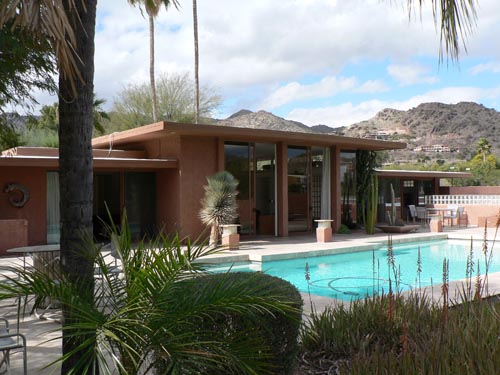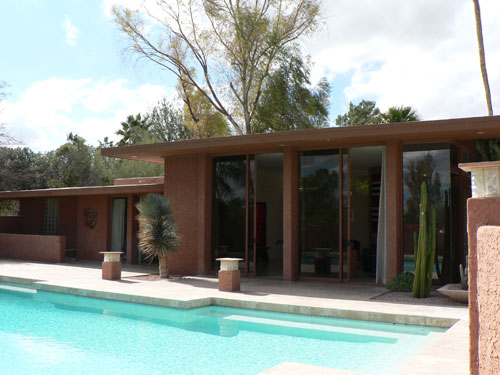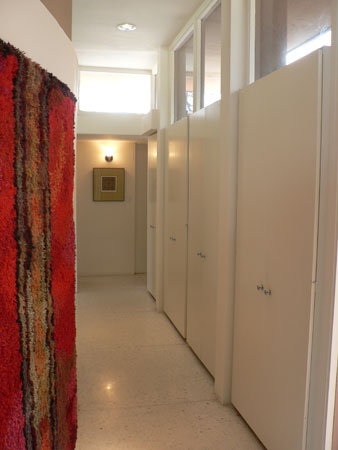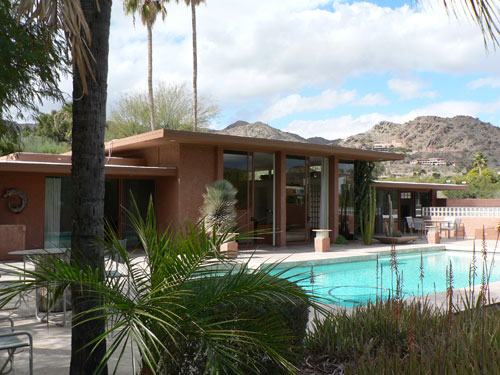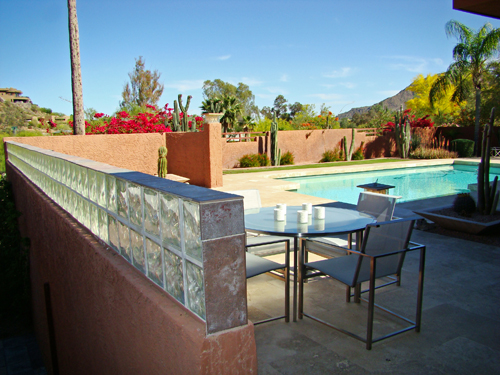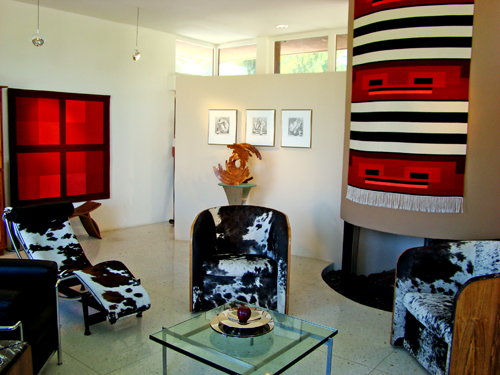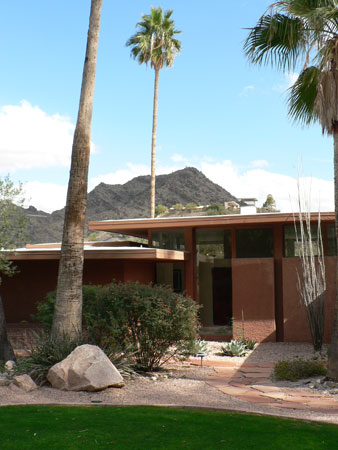 ---