5th Annual Modern Phoenix Week 2009
Founding Fathers of Modern Phoenix Home Tour in Arcadia and Uptown Phoenix
Receive advance notice of next year's events!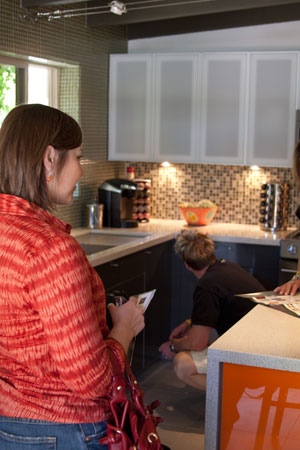 Hobza + Bageant Residence
Architects: Ralph Haver, AIA and Brett Hobza, AIA
with Homework Remodels
Year: 1953
Renovation Completion: 80%
Style: Midcentury Modern Contemporary Interpretation
www.homeworkremodels.com
This classic Haver Home originally had a drive-through carport across the front, a distinguishing characteristic still seen in some of the homes in Marlen Grove today. In the 70's, owner and landscape architect George Castagno built a seamless addition across the front of the house. The front elevation emphasizes the long, horizontal architectural character typical of Haver designs in a distinctive rhythm of alternating solids, voids, materials and textures.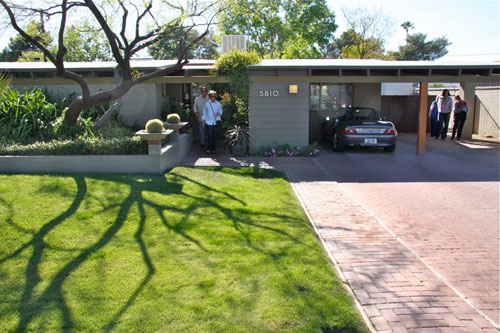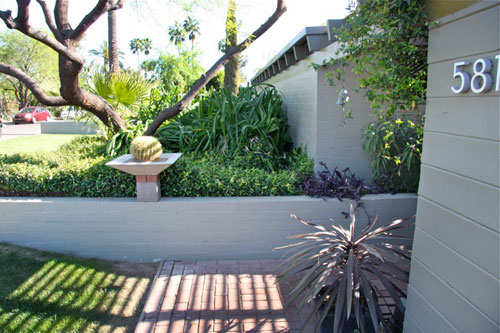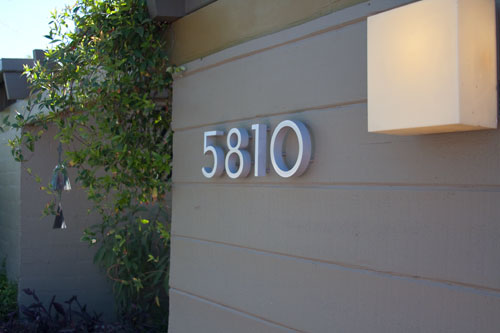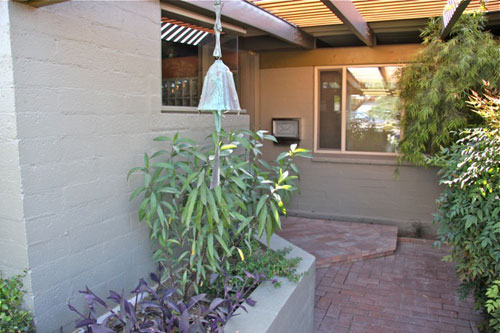 The addition included a family room, a professional office space, inside and outside storage rooms, a small entry court, a double carport and brick drive. In 2006, the house was purchased by architect Brett Hobza, who has been renovating in phases to bring the home back to its full potential.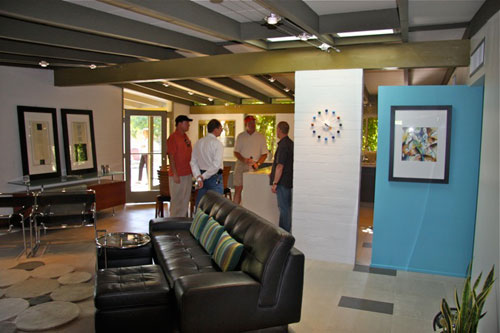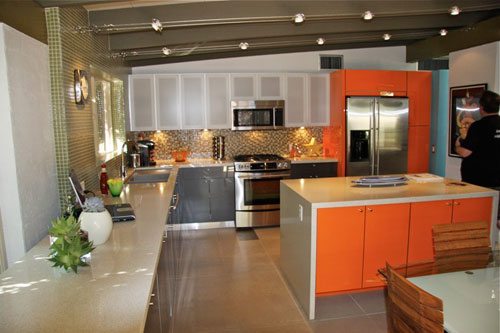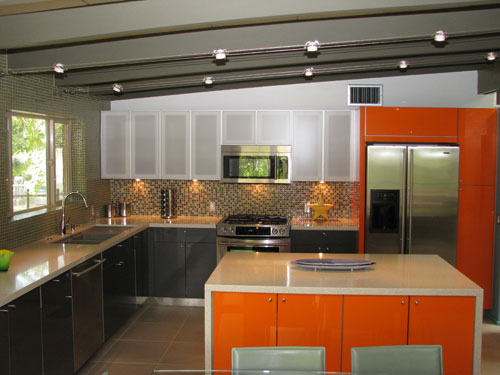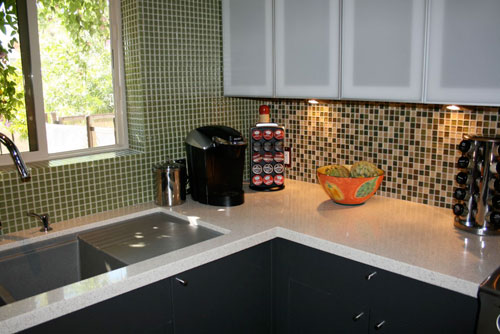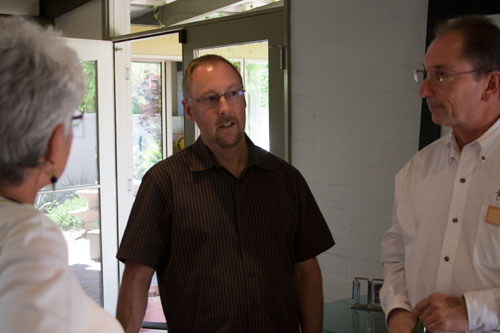 Steve Shinn from Homework Remodels and homeowner/architect Brett Hobza were on hand to answer people's questions about the kitchen remodel.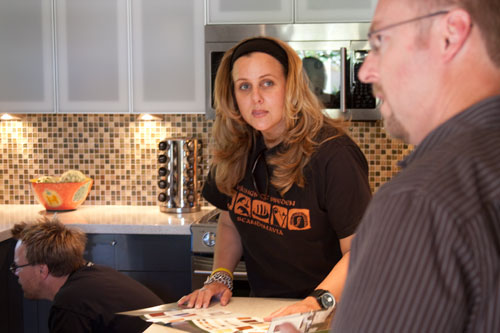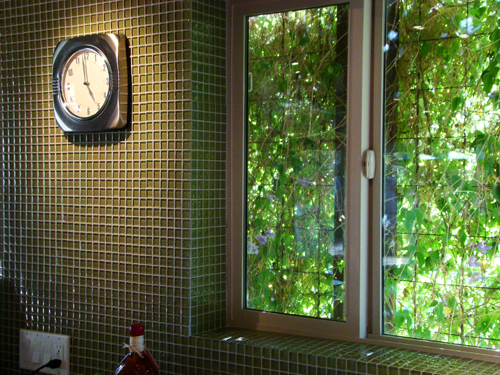 Phase 1 added a pool, spa, and new landscaping in the backyard, and replaced the roof and windows. Phase 2 included complete exterior repainting, replacement of the kitchen and main bath, flooring, and interior repainting. A future phase will focus on the bedrooms and master bath. Those who
toured this home in 2007
can fully appreciate how much progress has been made in the last two years!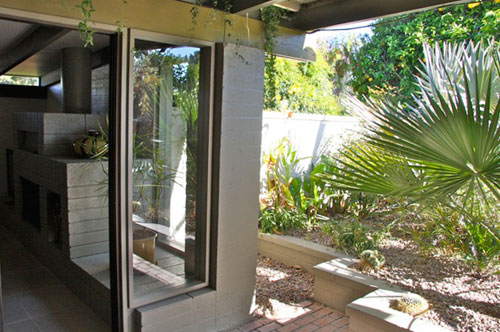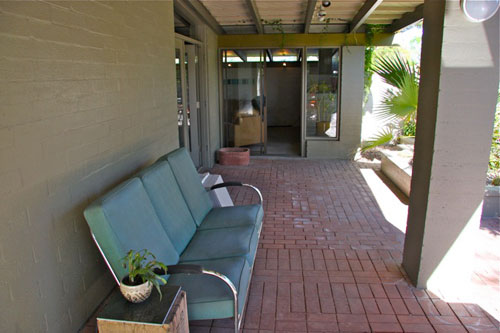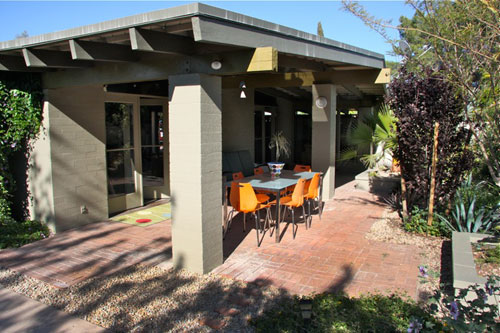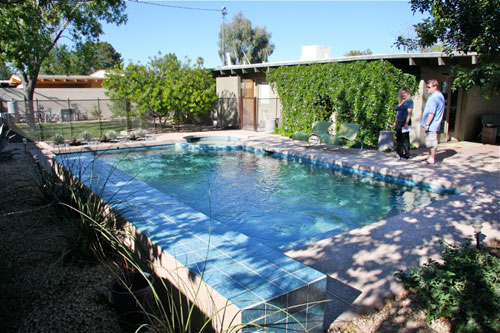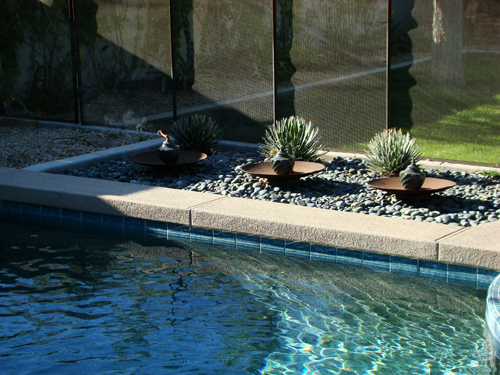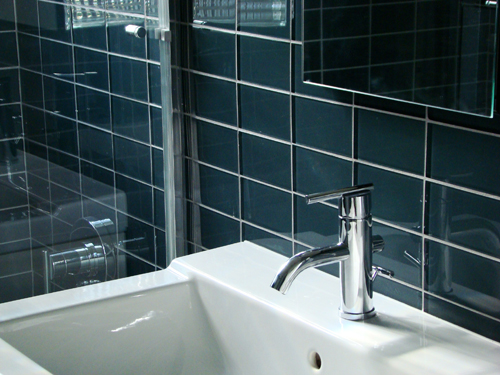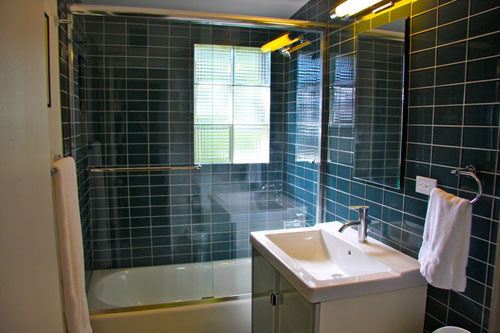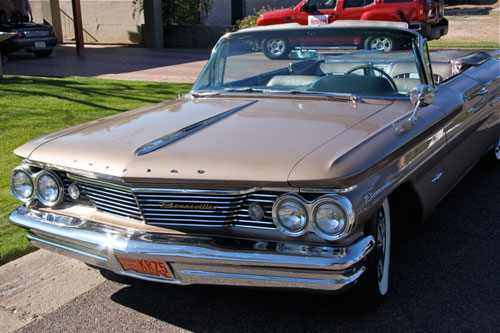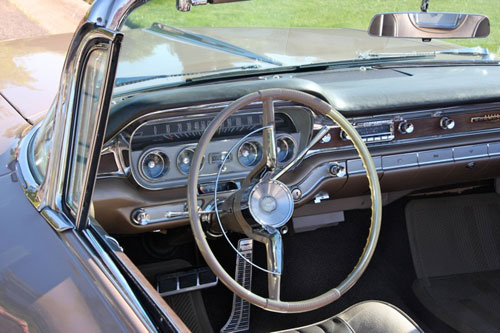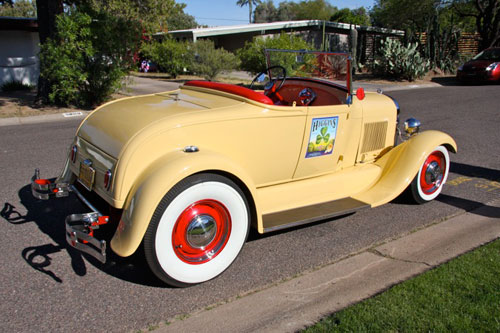 Lambda Car Club lent the vintage cars for the day.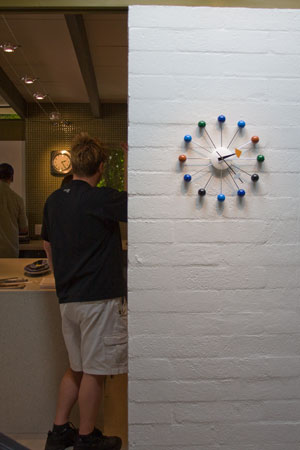 ---