The 3rd Annual Modern Phoenix Home Tour in Ralph Haver's Marlen Grove Neighborhood, 2007
Sign up to receive advance notice of next year's events!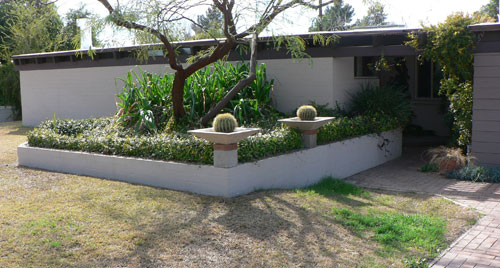 This home originally had a drive-through carport across the front and a circular drive. In the mid-70s, owner/landscape architect George Castano replaced it with an addition that blends seamlessly by using key Haver details. A welcoming, angular entry court is separated from the carport by a practical storage volume. The bermed lawn emphasizes the low lines of the home's elevation.When the current owner/architect purchased the home in 2006, the backyard had not been maintained for years. The pool was the first phase and new xeriscape landscaping is in process.The interior of the home opens to the covered side patio, maintains pass-through kitchen cabinets and a 1961 Flair oven/cooktop. The tub and tile in the main bath are original. Next up for this home is exterior repainting and interior updates that will rigorously celebrate Haver's design intent.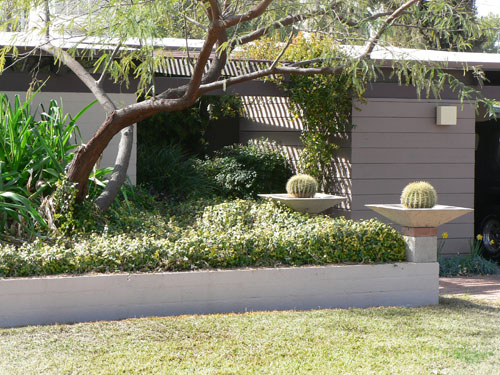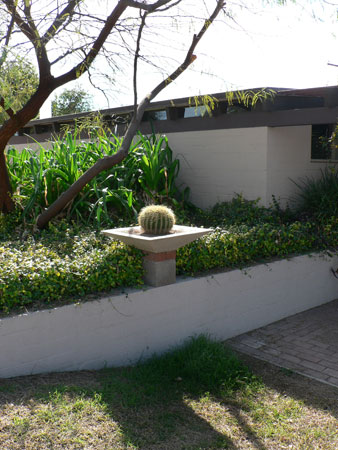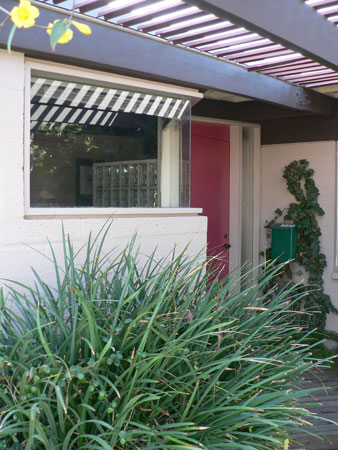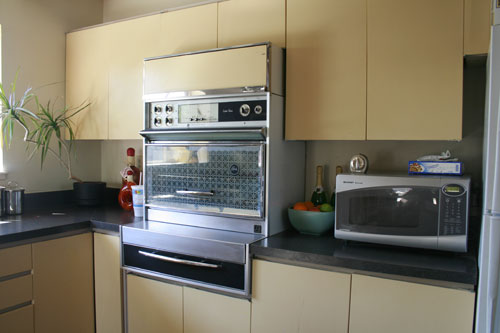 Original kitchen. View the remodel in 2008!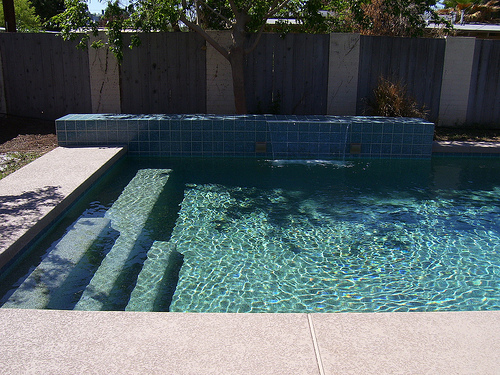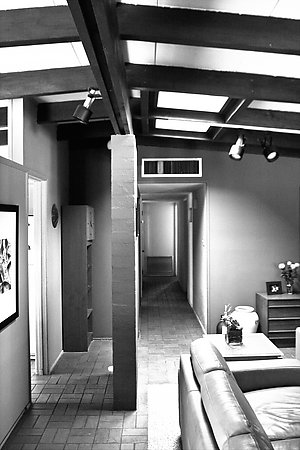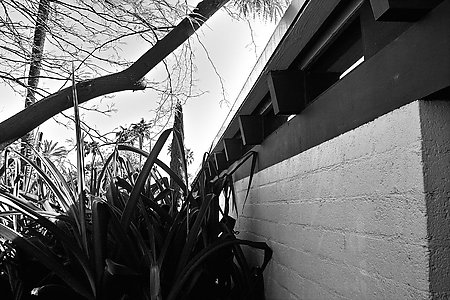 View the remodel in 2008!