The 3rd Annual Modern Phoenix Home Tour in Ralph Haver's Marlen Grove Neighborhood, 2007
Sign up to receive advance notice of next year's events!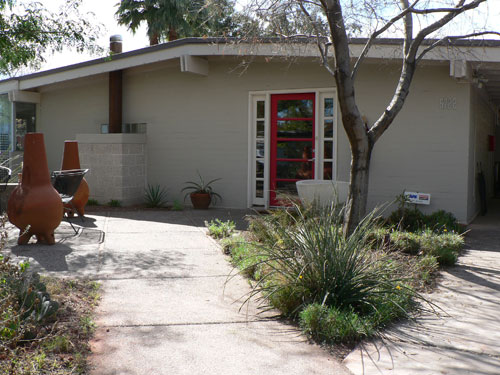 The Mather + Dye Residence

80% complete
Architect Bob Mather and Landscape Architect Angela Dye have been working on their home for 8 years. Naturally their professional touch has helped to maximize the relationships of indoor and outdoor space. Referencing the grid of the citrus grove orchard that Marlen Grove used to be and with a nod to an eco-friendly aesthetic, 8 new low water-using trees replaced the aging grapefruits. The landscape is planned on a diagonal bias, oriented 45° from the home's floor plan so the new elements are distinct from original. Brick pavers were recycled from the original patio, consistent with Haver's personal preference. Plants in the garden areas are all low water-using but colorful and dynamic.They have also improved the home's curb appeal and dialogue with the street by transforming the frontfacing window into a front door and adding an open front patio. A custom designed sun shade over the outdoor dining room allows winter sun in while keeping summer sun off the wall of glass.Next big project is the kitchen upgrade in 2008!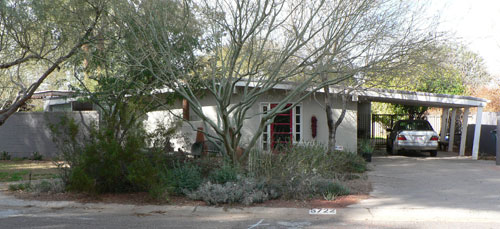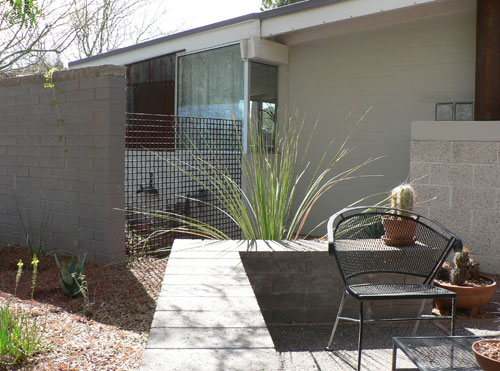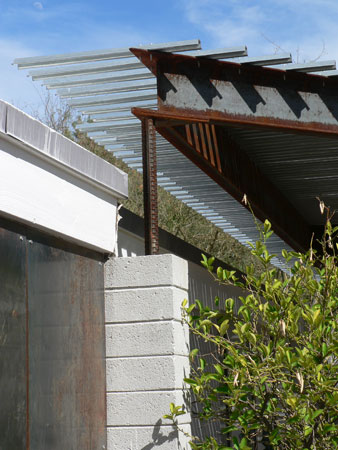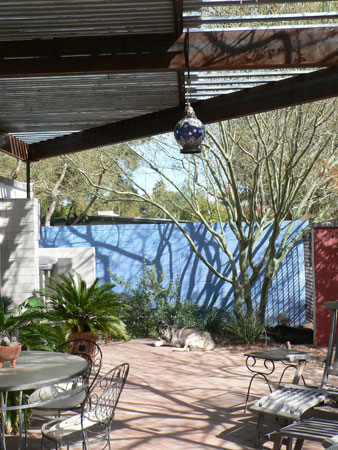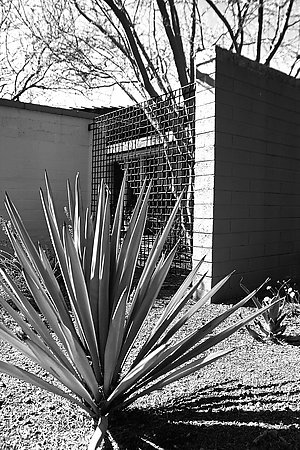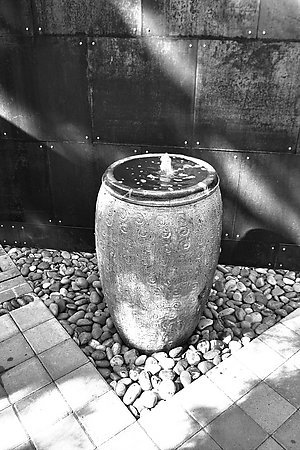 Updated photos from 2008 by Mark Boisclair