The 3rd Annual Modern Phoenix Home Tour in Ralph Haver's Marlen Grove Neighborhood, 2007
Sign up to receive advance notice of next year's events!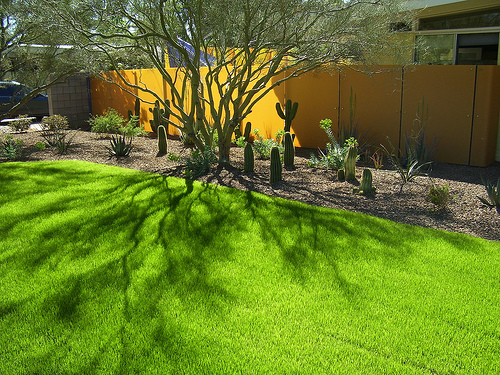 The Lacey Residence

100% complete
A goal of this remodel was to preserve and enhance Ralph Haver's original spatial qualities. Existing architecture was altered very little. Small additions were made at the back of the home to improve livability, which includes a spectacular glass tiled master bath.The major visual statement was reserved for the outdoor living spaces. Dramatic translucent walls made of colored resin create a wonderland of light reflecting on the surface of the new pool. A new steel ramada provides shelter at the far end of the yard, augmented by cooling fans, reading lights and an outdoor shower.The architect, John Douglas FAIA, has also renovated works by Arizona modernists Blaine Drake, Al Beadle, Paul Yeager, Loomis Bowes, Bennie Gonzales and Charles Montooth. John will be on site the day of the tour to discuss the project.