5th Annual Modern Phoenix Week 2009
Founding Fathers of Modern Phoenix Home Tour in Arcadia and Uptown Phoenix
Receive advance notice of next year's events!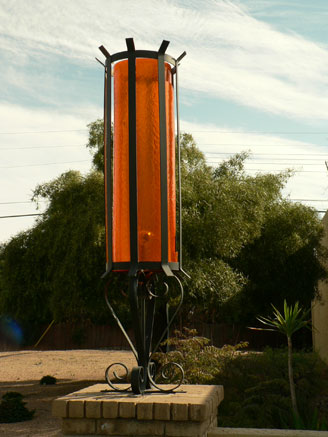 Avenida Hermosa
Architect: Haver, Nunn & Jensen, AIA
Year: 1971, 2009
Renovation Completion: 100%
Style: Hollywood Regency/'70s mod
www.avenidahermosa.com
You know you're in a Haver-designed complex when you see the signature-styled bent-iron lamps at the entrance. These lamps and chandelier designs were designed in-house and widely sought after in their time, but they never went into mass production and were used exclusively on Haver + Nunn projects.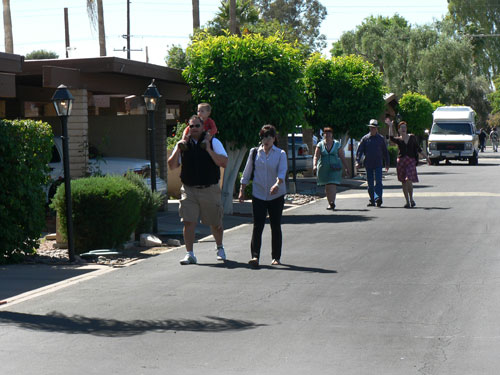 The quiet promenade between rows of townhomes is dotted with lollipop-shaped citrus trees and lilting palms.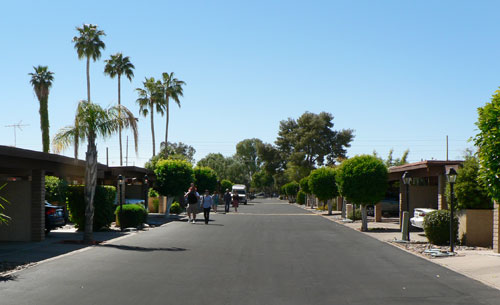 This 38-unit townhouse community was designed in 1971 by one of the leading architectural firms of its time. Though modest at 1100 sq ft, the homes have high ceilings in the main room, private patios, and an open flow, which makes them feel larger. This unit was the complex's model home and featured original details including decorative brass door knobs, Spanish tile work, and spectacular wallpaper. The kitchen was completely remodeled.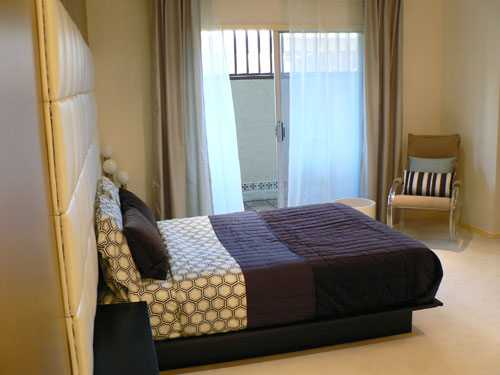 The latest project was to enclose the back patio so the resident cats can easily access the outdoors in a protected environment. The master bedroom leads out onto the custom-designed "catio".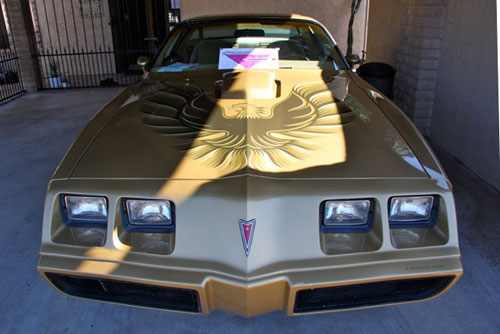 Lambda Car Club lent this Firebird for the day, perfectly picking up on the original gold and brown tones of the interior finishes.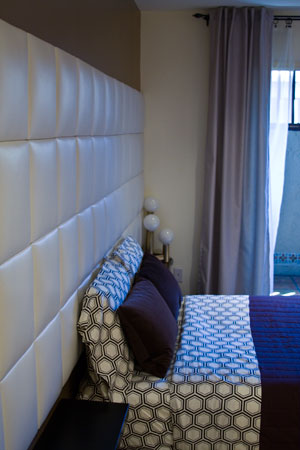 ---