5th Annual Modern Phoenix Week 2009
Founding Fathers of Modern Phoenix Home Tour in Arcadia and Uptown Phoenix
Receive advance notice of next year's events!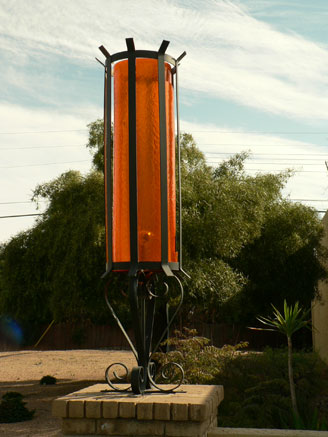 Avenida Hermosa
Architect: Haver, Nunn & Jensen, AIA
Year: 1971, 2009
Renovation Completion: 100%
Style: Hollywood Regency/'70s mod
www.avenidahermosa.com
During and after the postwar housing boom Ralph Haver's firm pursued many
multifamily housing
contracts, starting with apartment complexes then evolving into townhomes and condominiums as the market demanded. They are responsible partly for the light Mediterranean look that spread through the Valley after 1961. At the Hermosa complexes Haver, Nunn and Jensen marketed a Spanish style with tasteful refinement. The grand orange lanterns positioned at streetside were used in several Haver-designed complexes Valleywide, and today serve as a beacon for identifying other properties that Haver and Del Trailor collaborated on.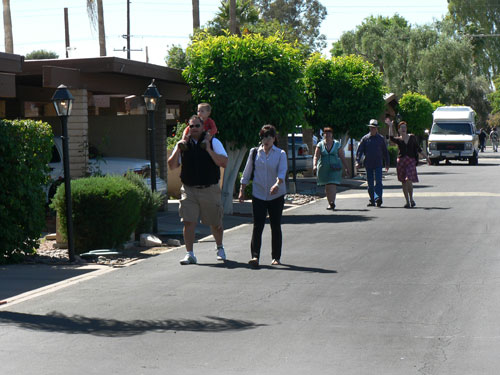 The quiet promenade between rows of townhomes is dotted with lollipop-shaped citrus trees and lilting palms.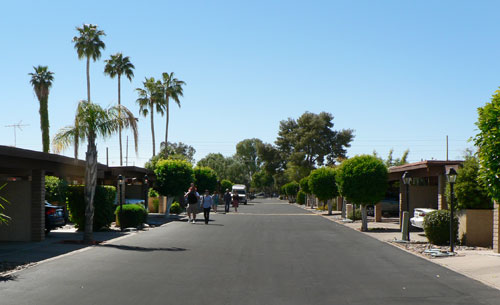 This 38-unit townhouse community was designed in 1971 by one of the leading architectural firms of its time. Though modest at 1100 sq ft, the homes have high ceilings in the main room, private patios, and an open flow, which makes them feel larger. This unit was the complex's model home and featured original details including decorative brass door knobs, Spanish tile work, and spectacular wallpaper. The kitchen was completely remodeled.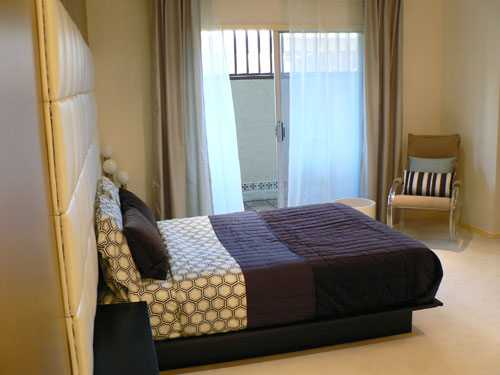 The latest project was to enclose the back patio so the resident cats can easily access the outdoors in a protected environment. The master bedroom leads out onto the custom-designed "catio".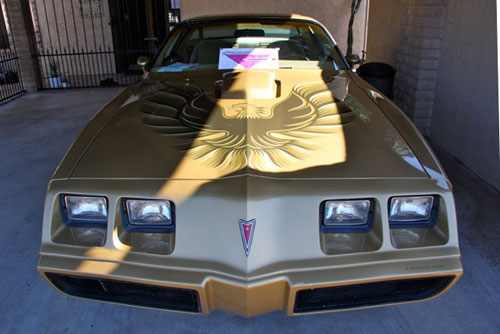 Lambda Car Club lent this Firebird for the day, perfectly picking up on the original gold and brown tones of the interior finishes.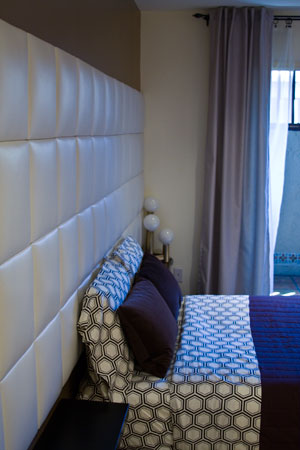 ---