Marion Estates Neighborhood
The Evertson Residence
By Ralph Haver AIA circa 1959 in the Marion Estates neighborhood
This rare split-level home was designed for contractor Sven Evertson and was called "Swedish Modern" in its time and was described as "Rustic Contemporary" for its sloping roofline and rustic stone fireplace. It features a pitched roof that is steeper than typical Haver Homes but clad in one of his favorite finishes, wood. The roofline extends to shelter a complete guest suite downhill.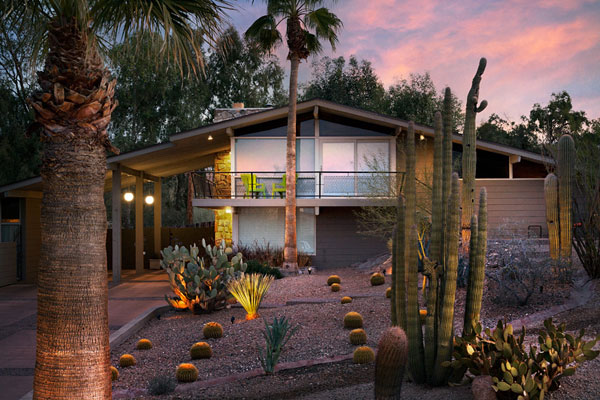 Of all of Ralph Haver's homes, this design best expresses his concept of a "patio-port", where parking areas could be adapted for entertainment purposes. The hilly lot justified the tiers of living spaces connected by short flights of stairs.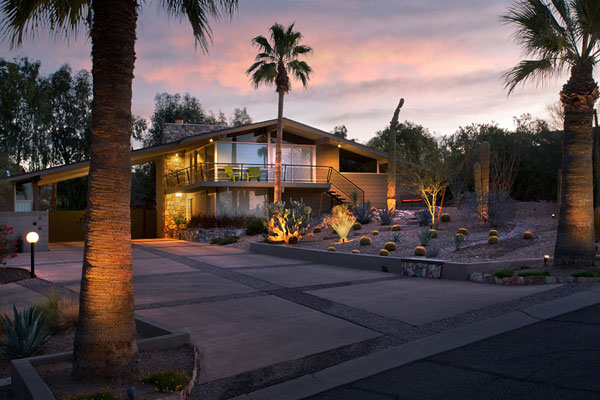 Other than a slight modification to the arrangement of the master suite and a brand new kitchen, little has changed in this home for over 50 years. Minor alterations make the second-story suite a bit more spacious, but the home is otherwise much the same as the day it was built.
Inside, exposed Douglas Fir beams and a
Copenhagen
-style ceiling were thinly washed, lending warmth to the interior.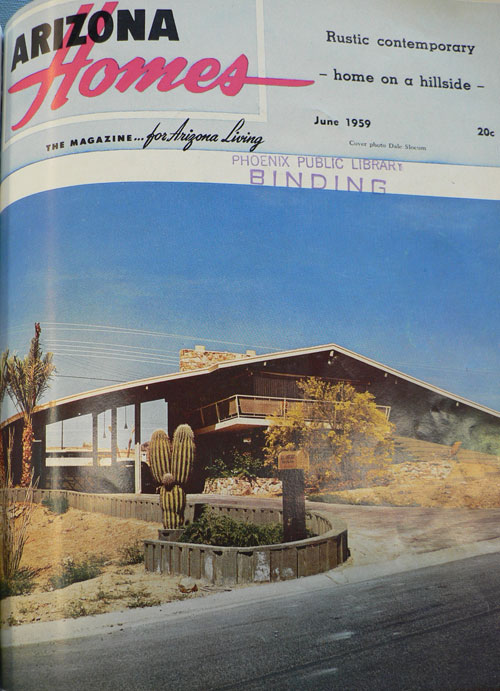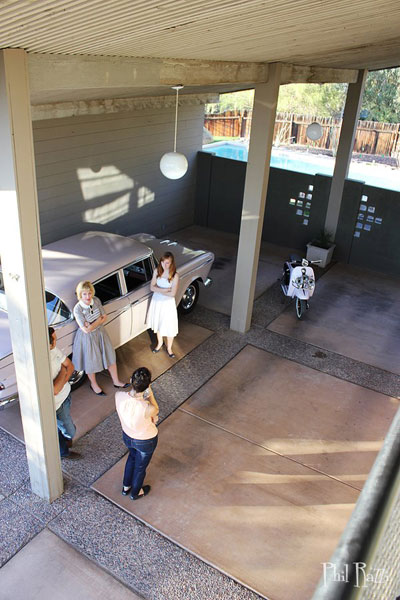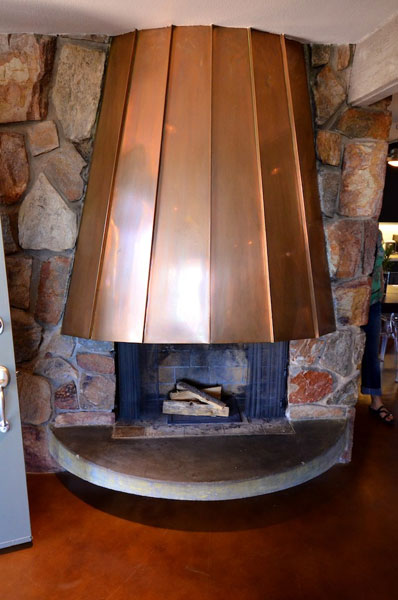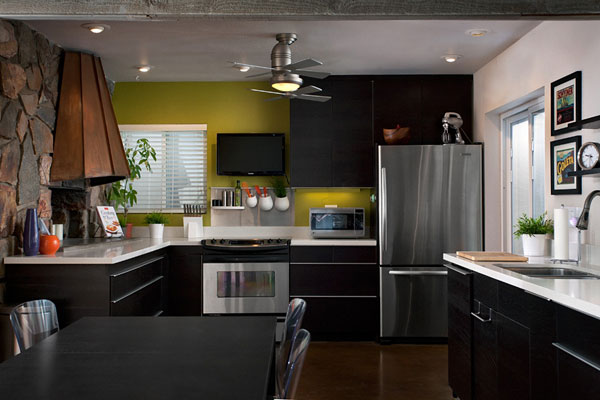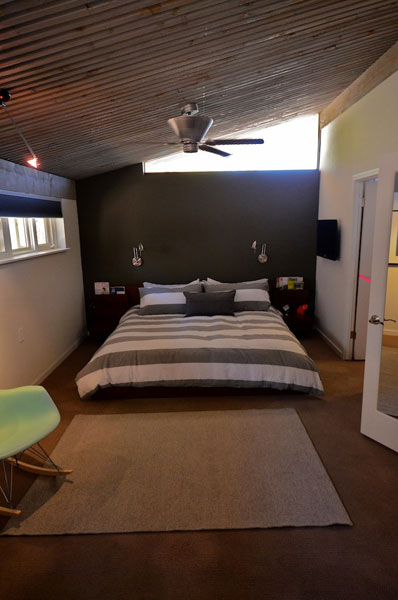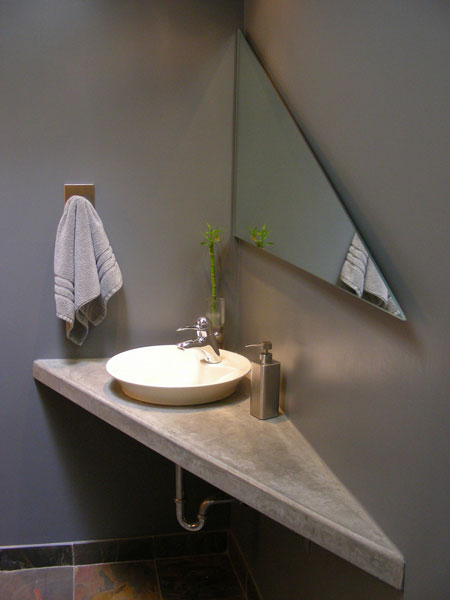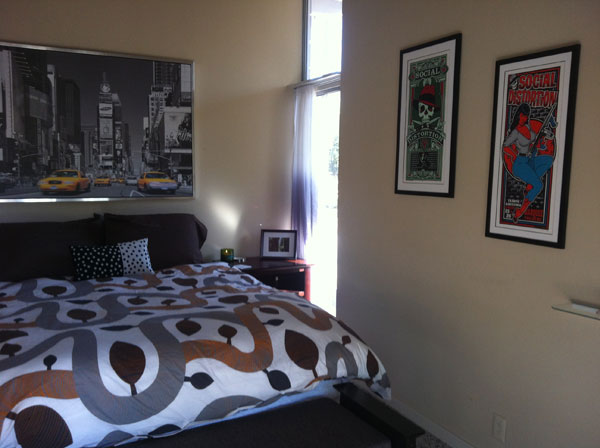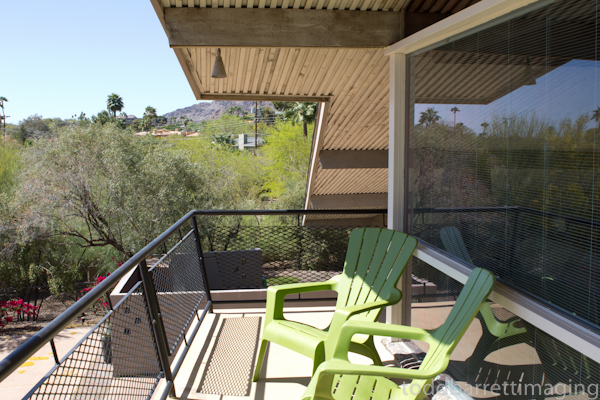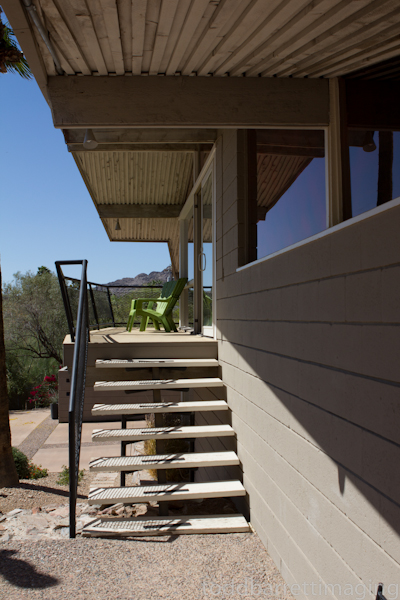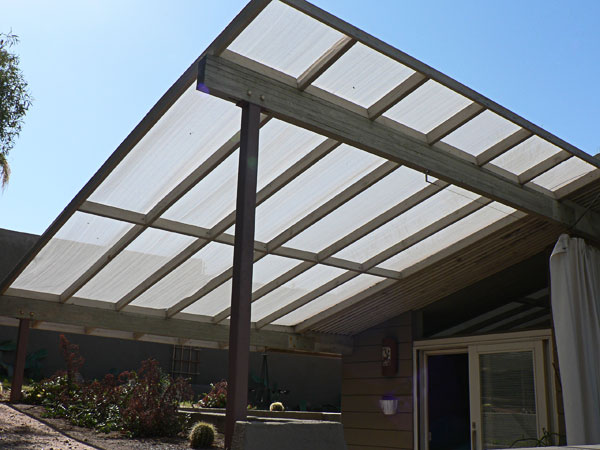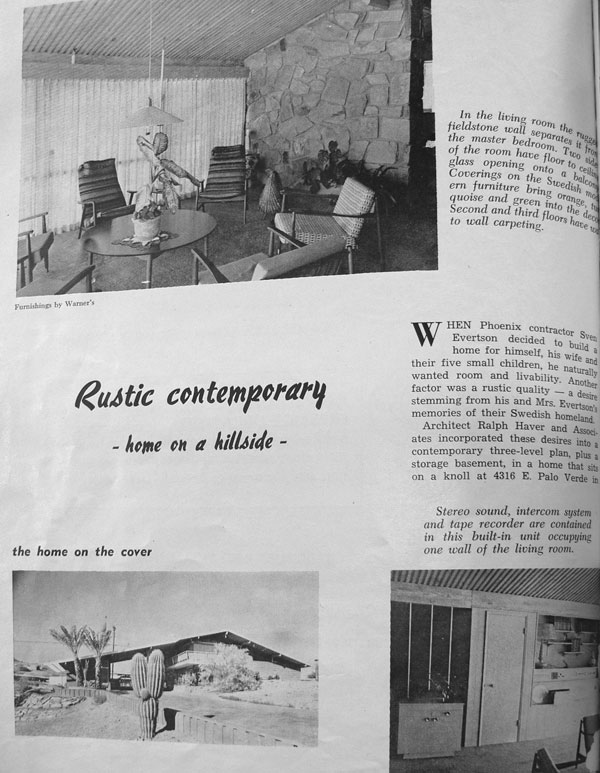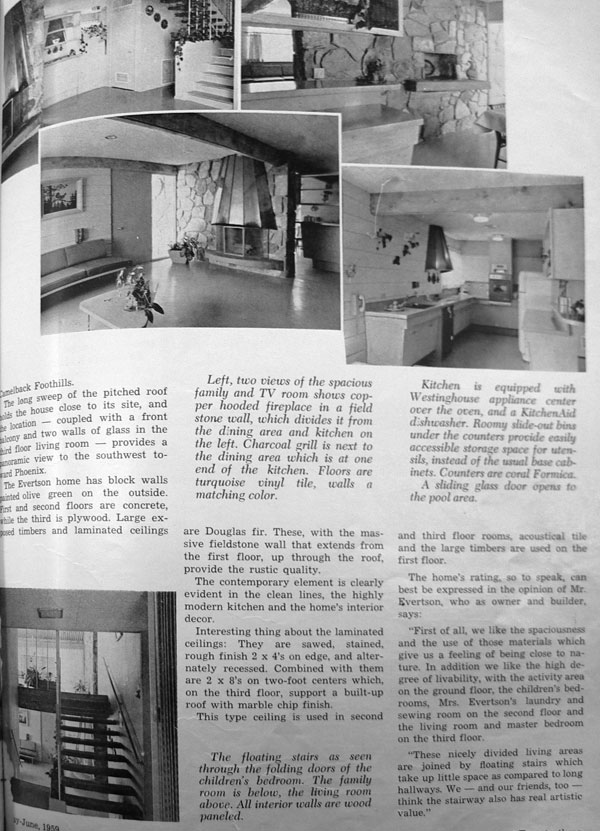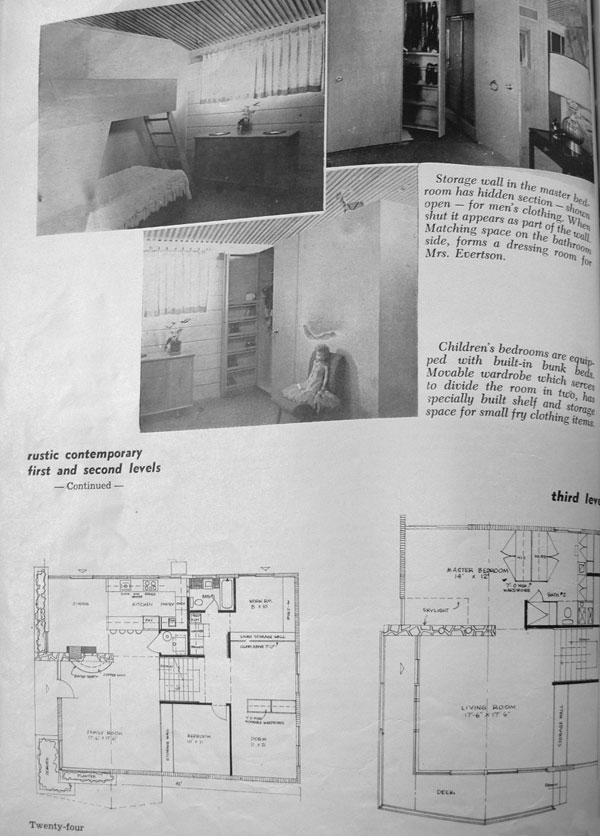 Vintage article from
Arizona Homes
magazine, June 1959
Marion Estates Neighborhood