Marion Estates Neighborhood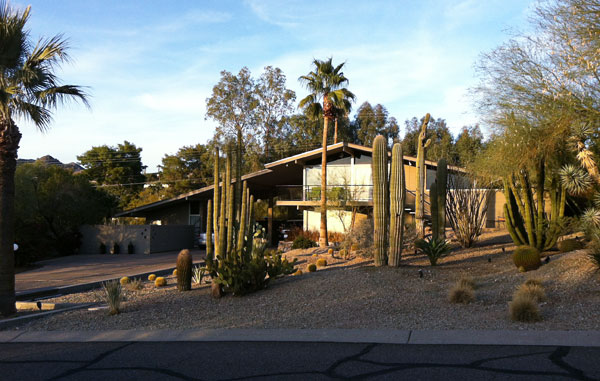 The Evertson Hom
e, built in the late 1950s by Ralph Haver is a rare example of a custom split-level home.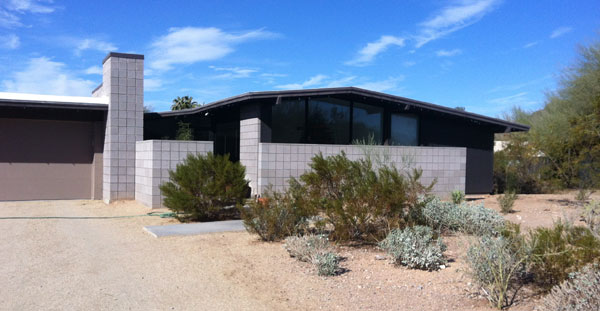 The
Donaldson House
by Ralph Haver was a stock
Town & Country
model tract home that was customized for this site in 1957. The home was featured in Alan Hess' seminal book "The Ranch Home" It has since been restyled by Kristine Woolsey of Woolsey Studio.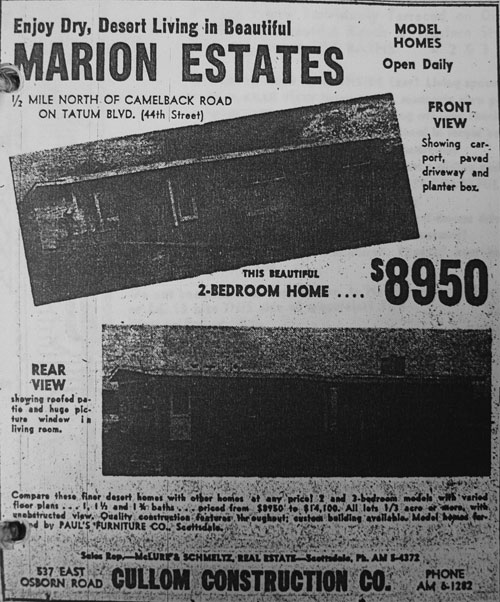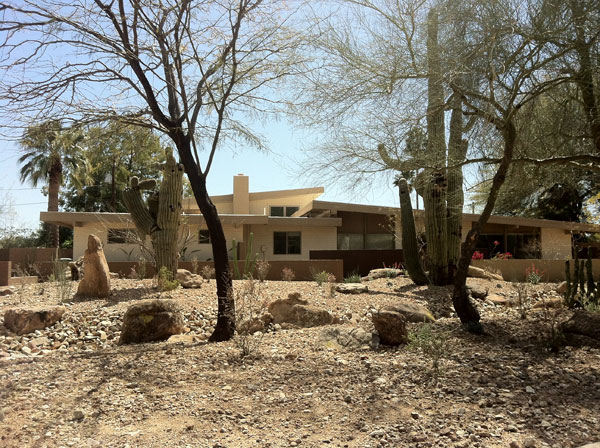 One of the two Ard Hoyt model homes built on the 4200 block of Palo Verde in 1959. The topmost roofline is an addition by Krisine Woolsey of Woolsey Studio. It was marketed as "mucha casa" in its time and was a cousin of the House of Light, below.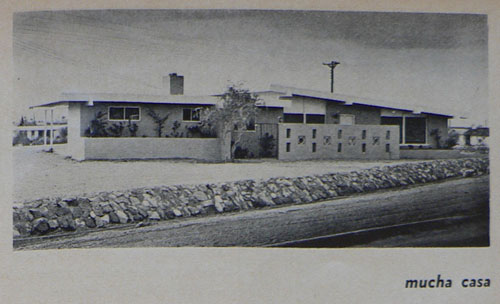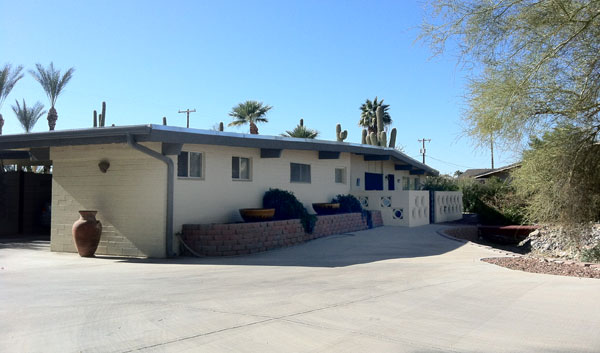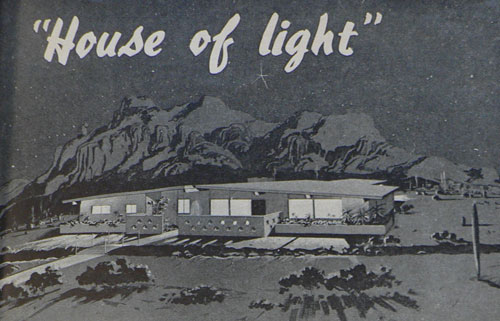 The House of Light
, also known as "The Continental" was marketed by Ard Hoyt builders in collaboration with General Electric. The circle-in-square block fenestration is described as being Egyptian in style.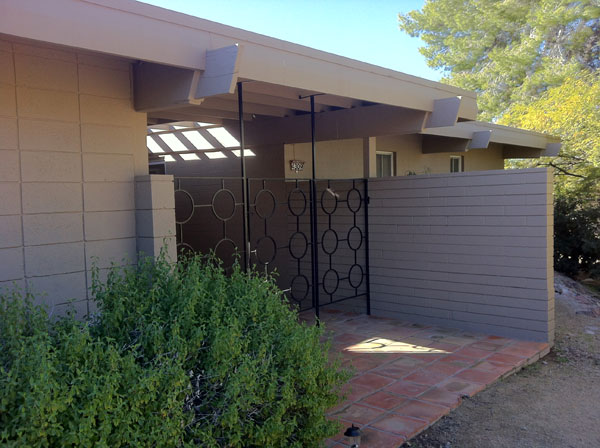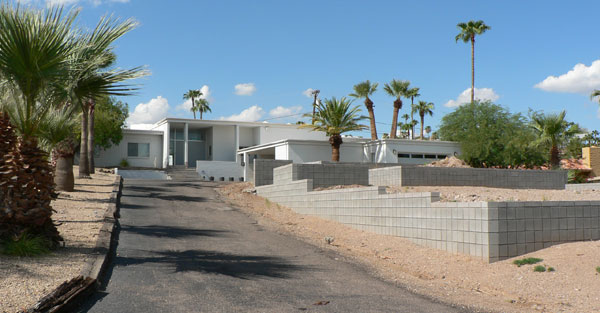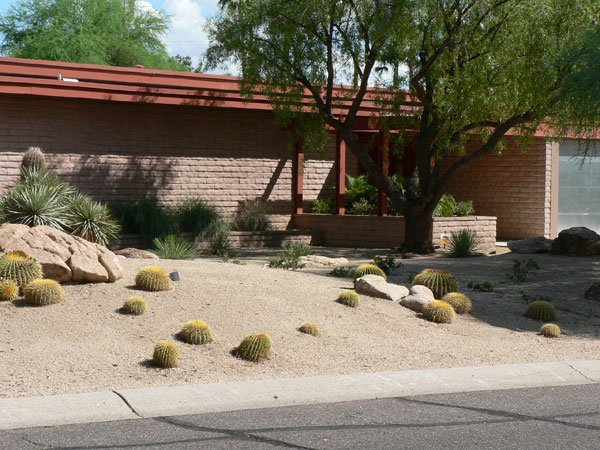 Casa de Luz, designed by the
Schreiber Brothers
in the early 1960s.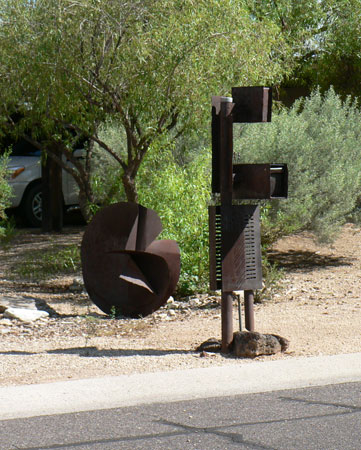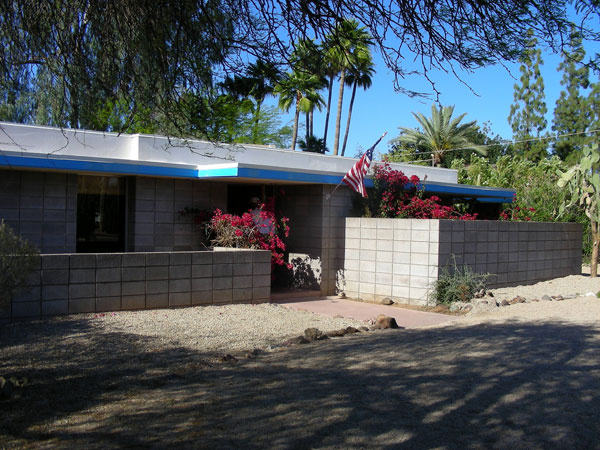 The Beck Residence by
Blaine Drake
, built in 1958.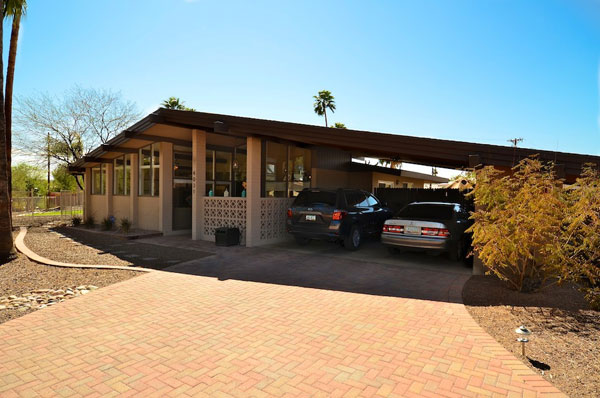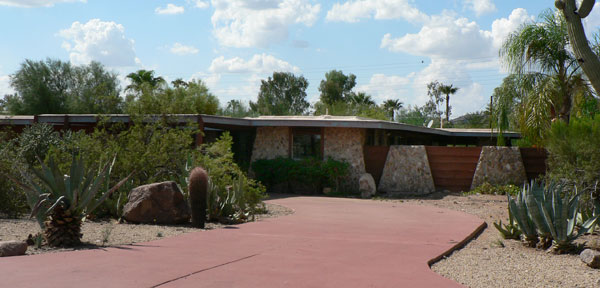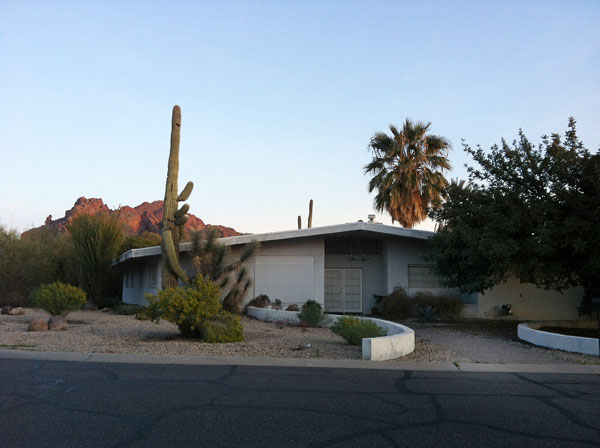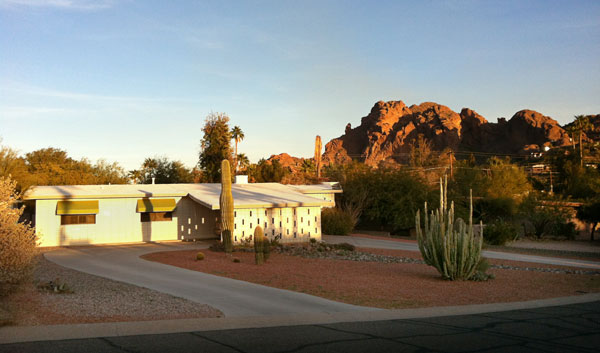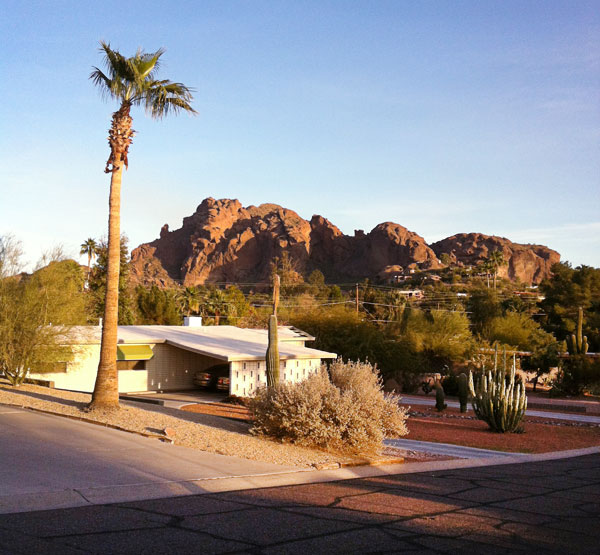 The Desert Star Orion home by Young Construction, featured in the 1958 Parade of Homes had similar vertical Superlite block fenestration.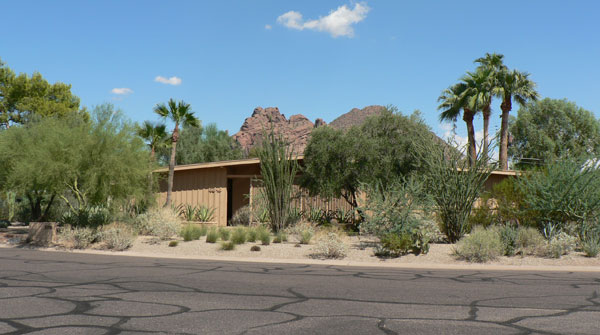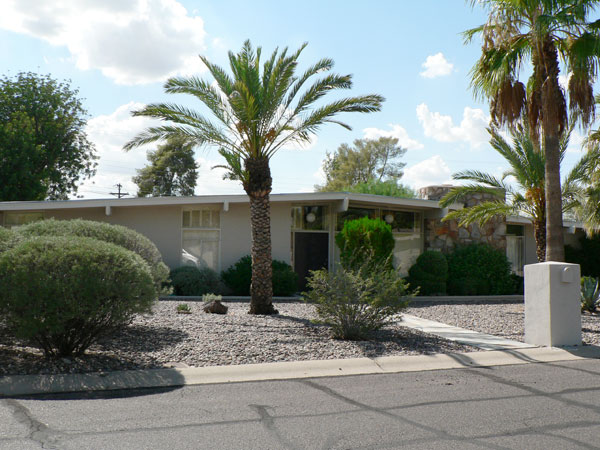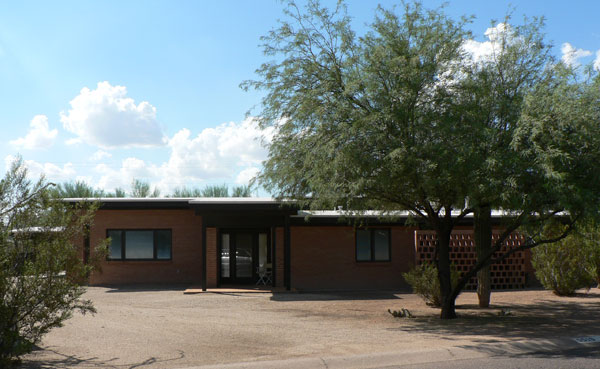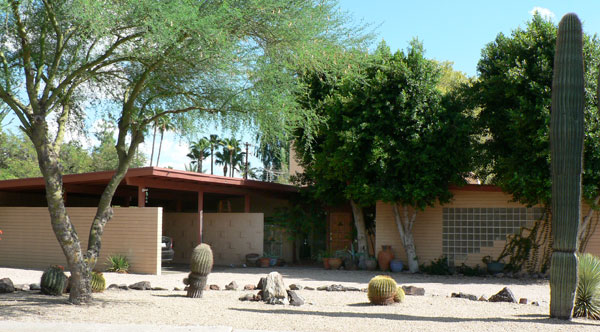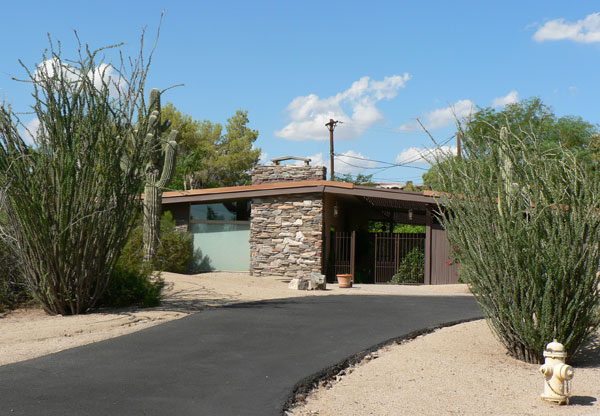 Marion Estates Neighborhood