Hacienda Hermosa in Tierre Verde | 1968
Townhomes Bordering the Wigwam Golf Course in Litchfield Park
In 1968 Ralph Haver AIA partnered with Knoell Builders to design a community of 37 Spanish-styled one and two-story townhomes. They were originally priced from $31,000 to $40,500.

The Master plan for Litchfield Park is the work of Victor Gruen, who decentralized the development with 12 villages positioned along reduced-traffic, curving streets with a cozy small-town feel.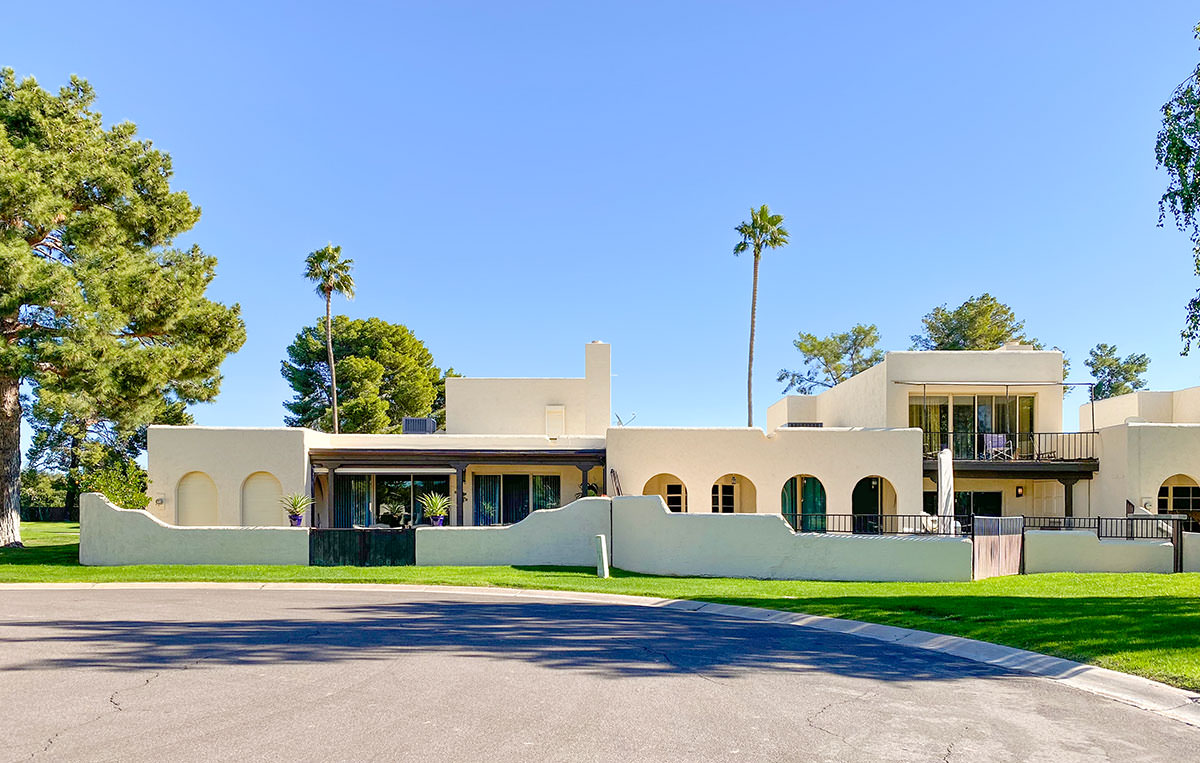 Each unit has a low enclosed patio, some of which look out onto the nearby golf course.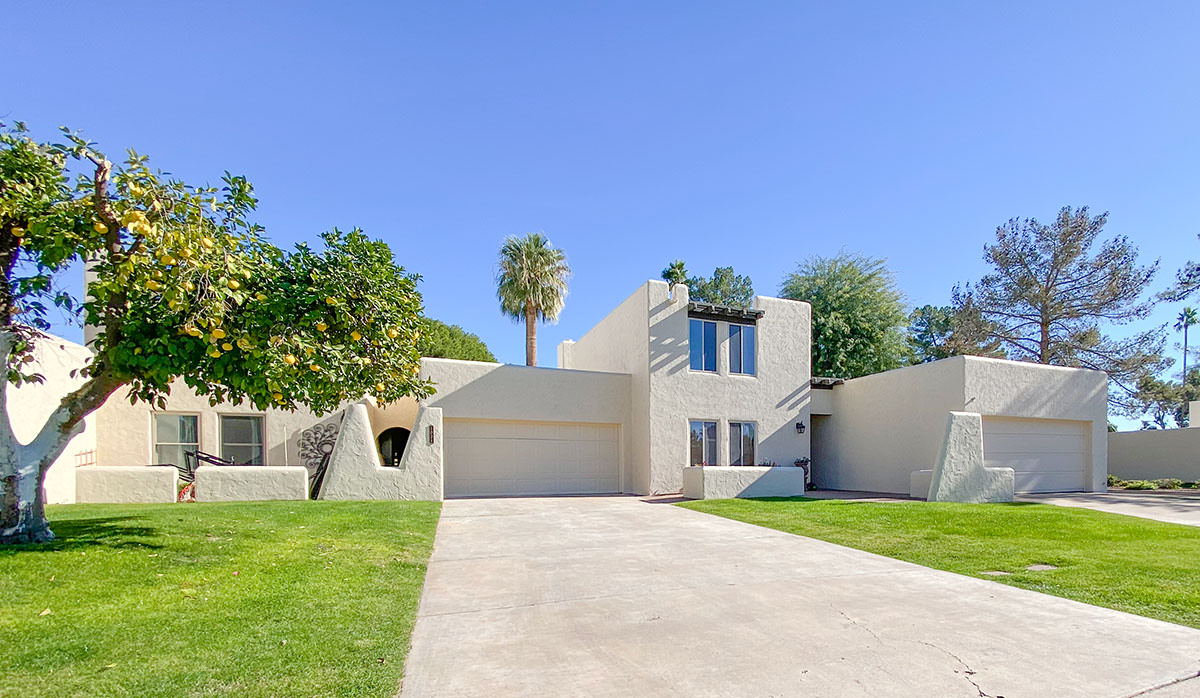 Absent are the power lines, air conditioners and TV antennae that plague many neighborhoods in midcentury Phoenix. They are tucked away out of sight, and garbage receptacles are recessed neatly into the ground for curbside pickup.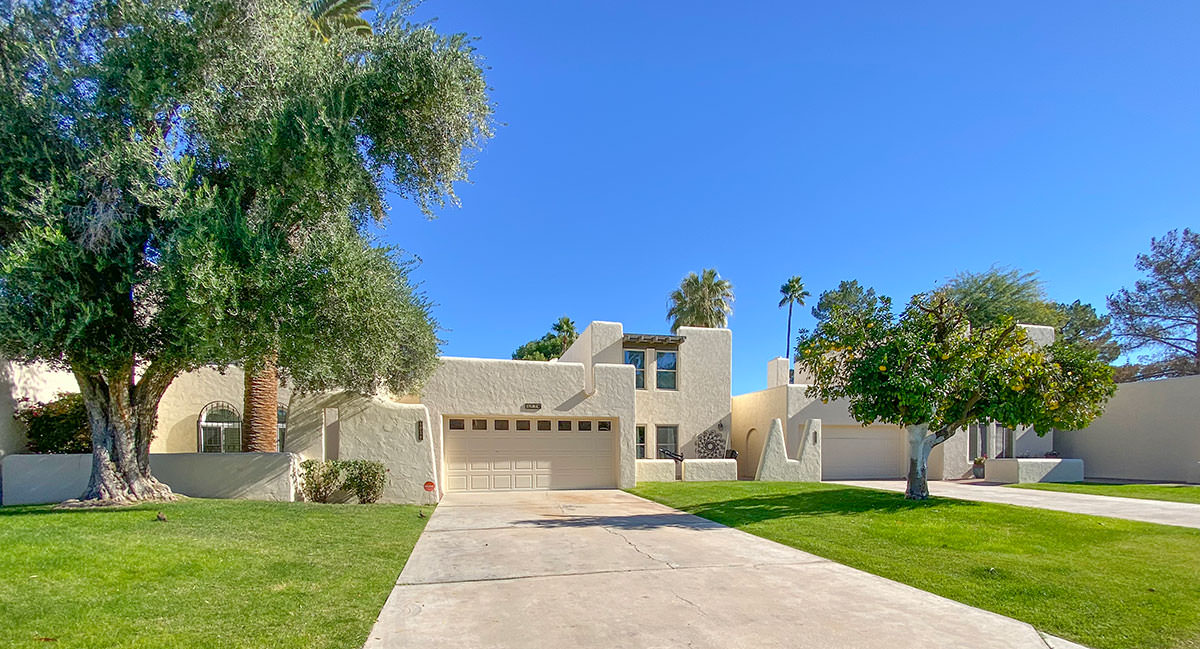 Mature citrus, palms, pines, olives and bottle trees all complete the quintessential Arizona look.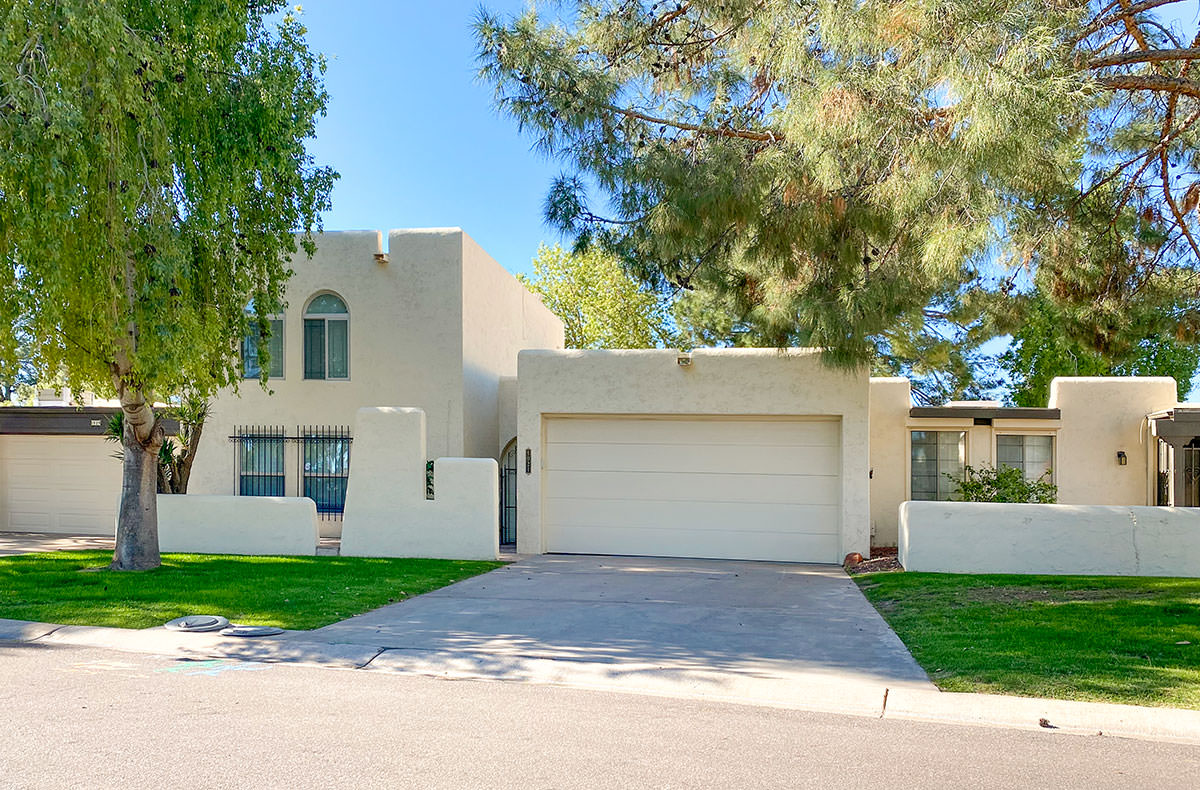 By the mid-60's, Haver's firm was deep into pursuing Spanish, Italian and Mediterranean styles in townhome design. The restrained ornamentation and abstracted geometry of these boxy volumes is a fine example of late regional modernism in Arizona.
Villa D'Este in Scottsdale
and
Hillcrest
are a good examples from a similar time period to compare. Another famous regional modernist,
Bennie Gonzales
, developed striking designs for a golf course village of his own nearby.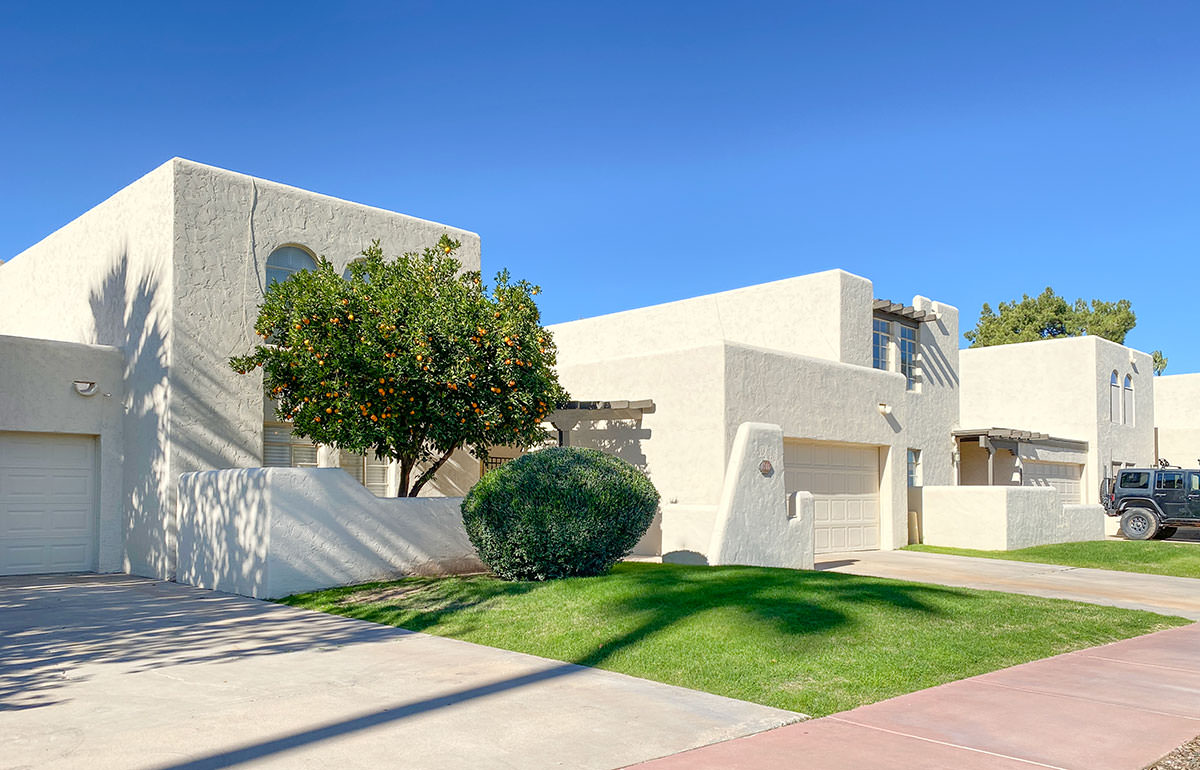 A strong HOA seems to have kept these townhomes in meticulous condition for over 50 years.