Villa D'Este | 1966
By Haver, Nunn and Jensen for Del Trailor Gold Key Homes
Villa D'Este is a close cousin to other earlier Del Trailor developments such as
Golden Keys
,
Hillcrest
and its close neighbor
Villa Adrian
. Not only does it represent the changing tastes and lock-n-leave lifestyle that Trailor became famous for as his infill developments continued to thrive through the early 1970s, it also represents a radical departure from the midcentury modern architectural style (which was considered to be passé) to postmodern revival of Italianate design.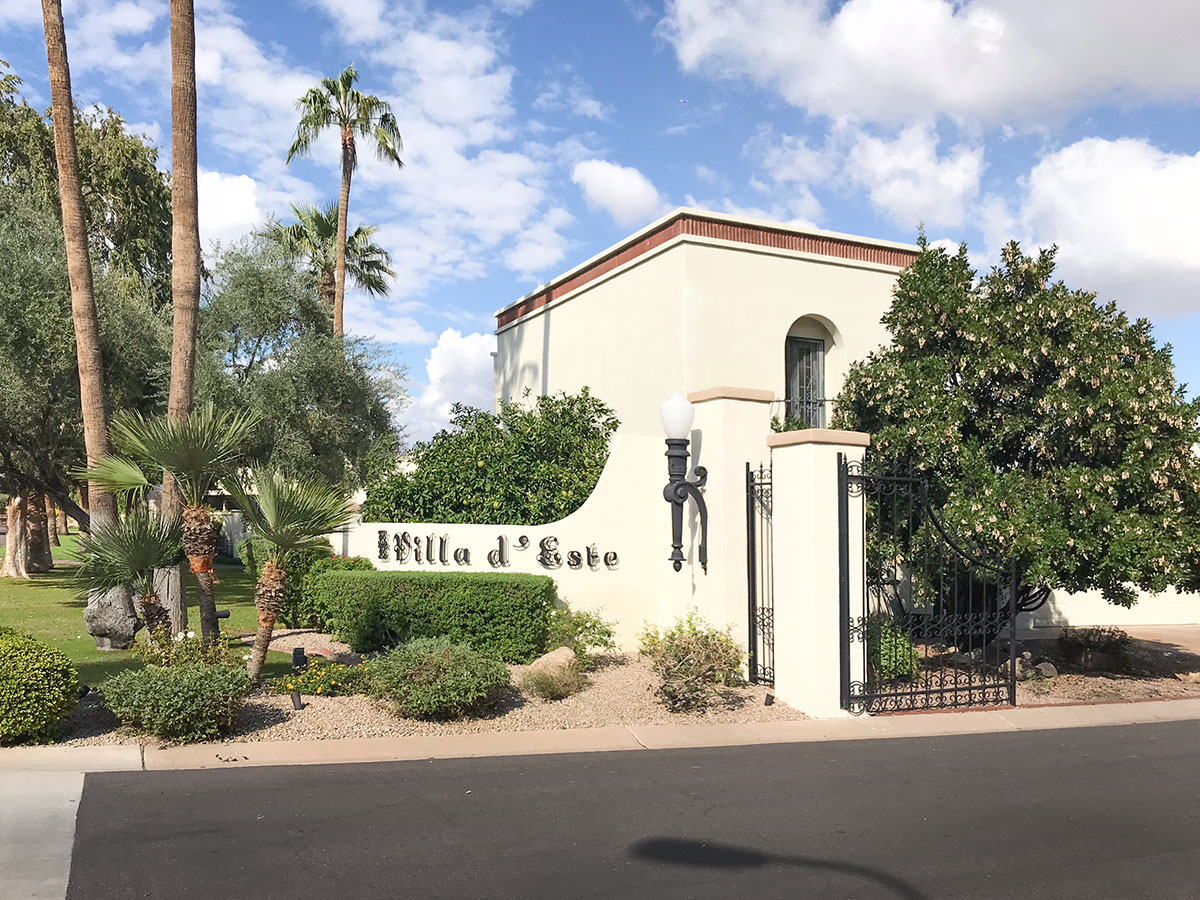 As typical with Del Trailor development, the entry monuments feature
dramatic lighting
and iron work.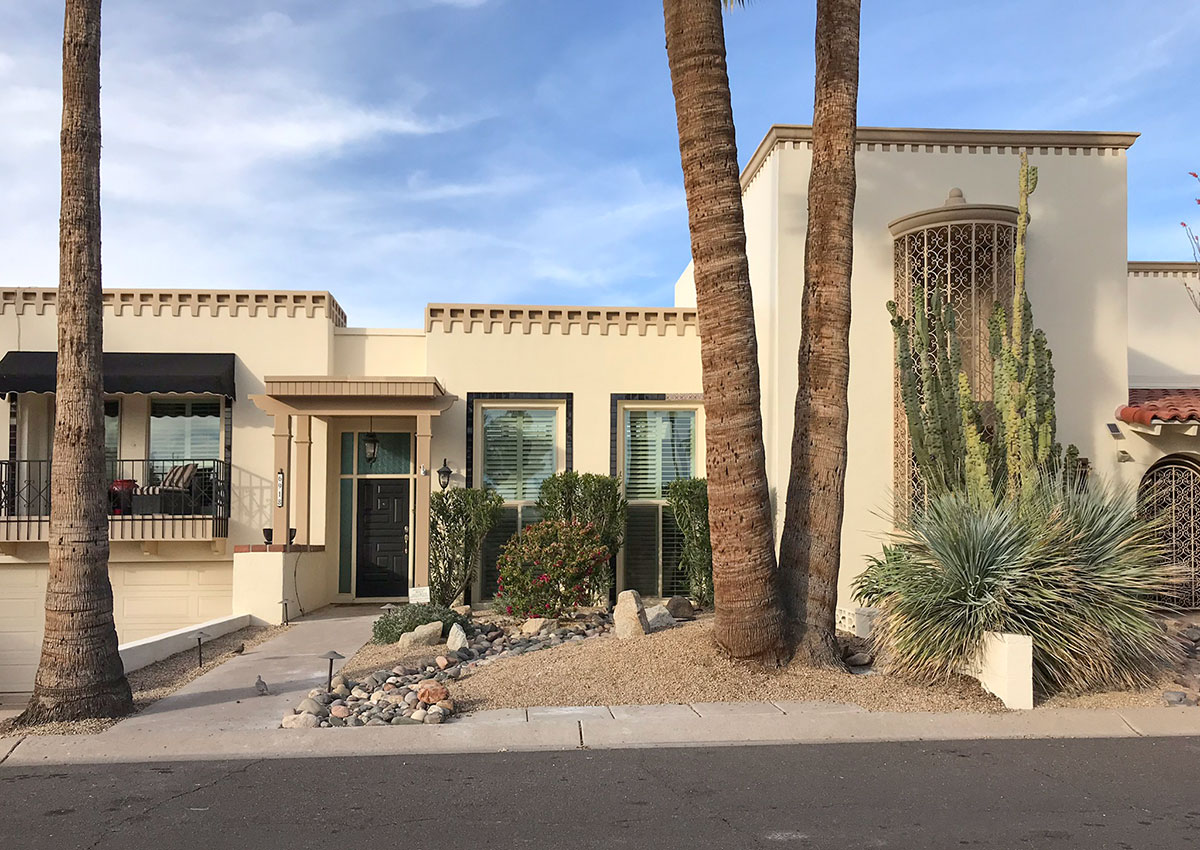 Trailor wanted his developments to contribute to the walkable urban lifestyle for active seniors, which is what makes
Villa Adrian
and Villa D'Este two prime examples of early high-density development that is close in-town to many shopping amenities in downtown Scottsdale.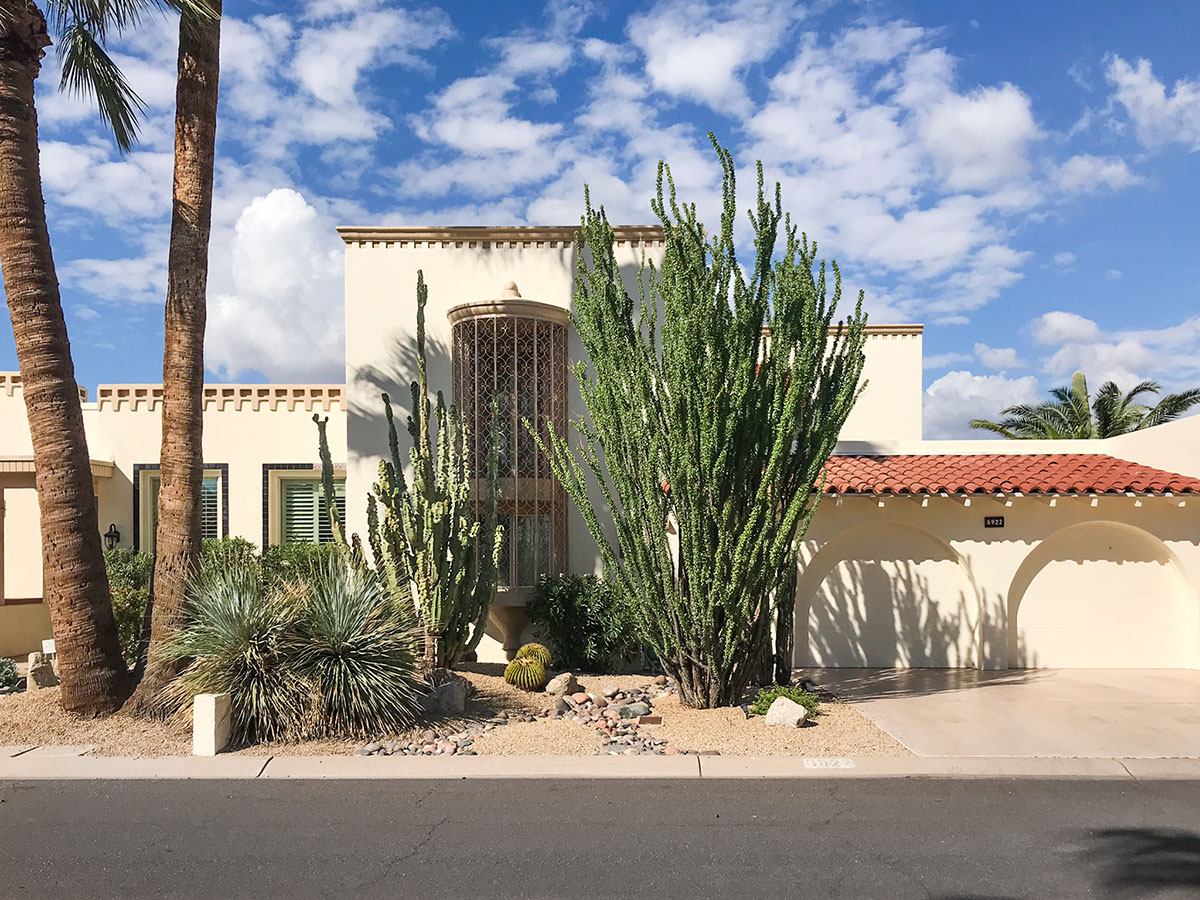 The ironwork often seen in Gold Key Home developments is particularly off the charts in this neighborhood. Most remarkable is this singular birdcage style balcony enclosure as well as geometric detailing in other balconies and security gates.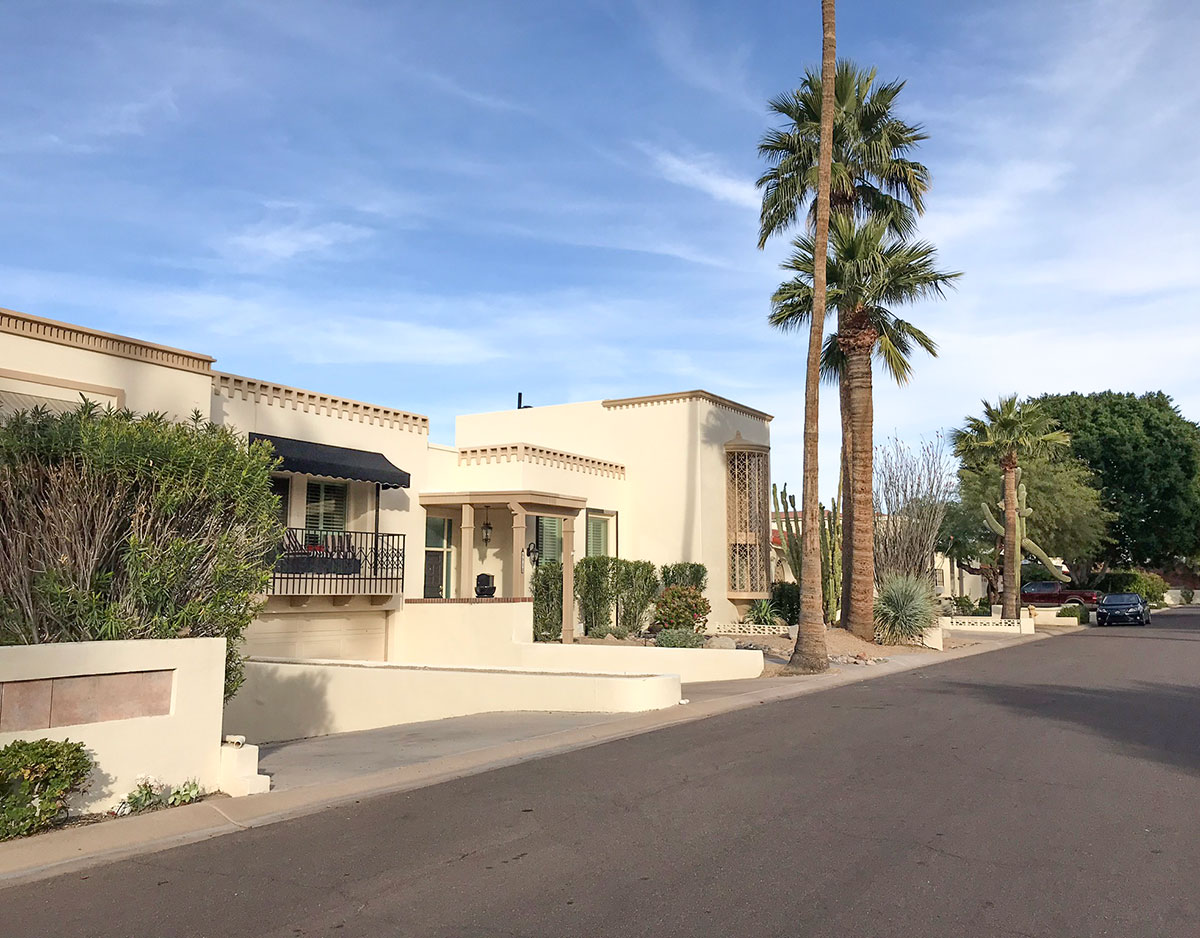 As in the case at Golden Keys, some of the facades in Villa D'Este feature below-ground garages to de-emphasize their prominence.