Orchid Park | 1956
7th Ave and Butler Drive
This cluster of traditionally-styled ranches of ample square footage in North Phoenix features yellow brick with gable and hip gable roofs, and homes are around 1900 square feet.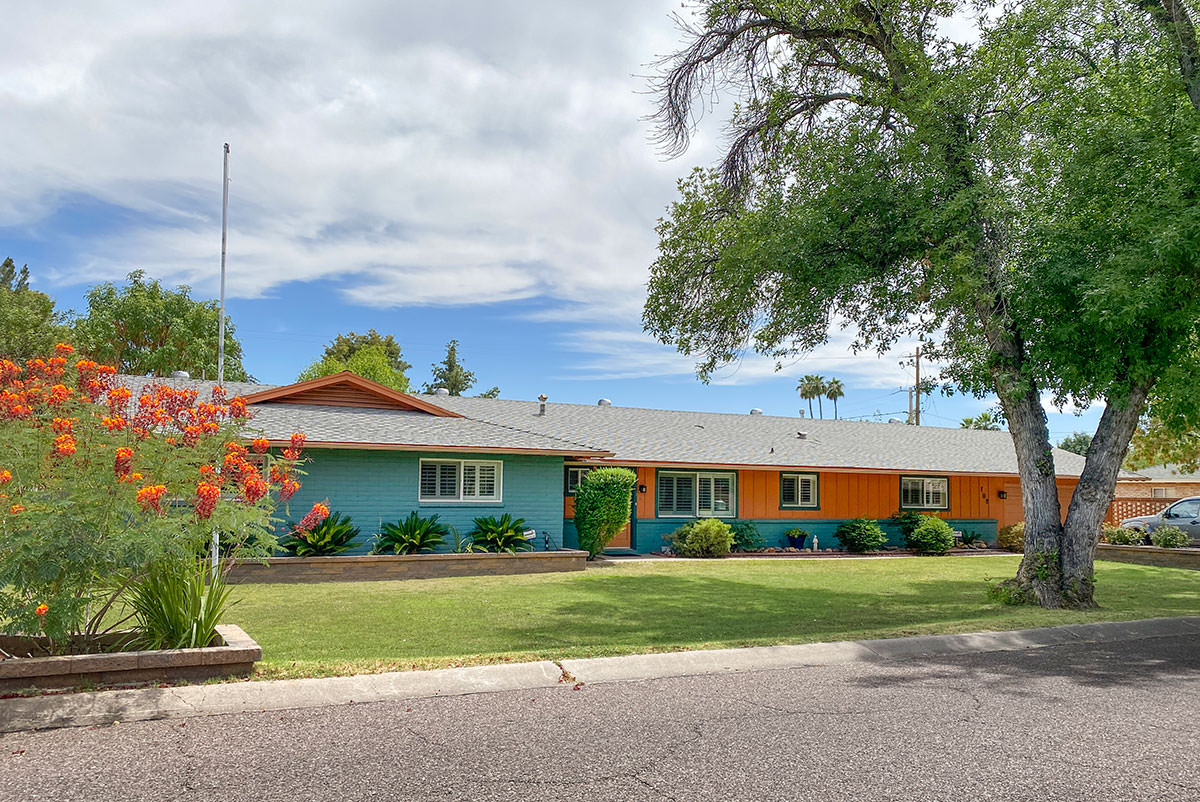 Orchid Park was marketed as "The Home with the $25,000 Look" even though prices started at $17,950, which was almost twice what the typical central Phoenix home was going for. Similar to Encanto Estates, these spacious ranches were designed to appeal to executives and were offered at a much higher price point than most Haver designed tract homes. In 2020 the homes are valued well over half a million. Mature trees and irrigated lots make the neighborhood a very desirable retreat.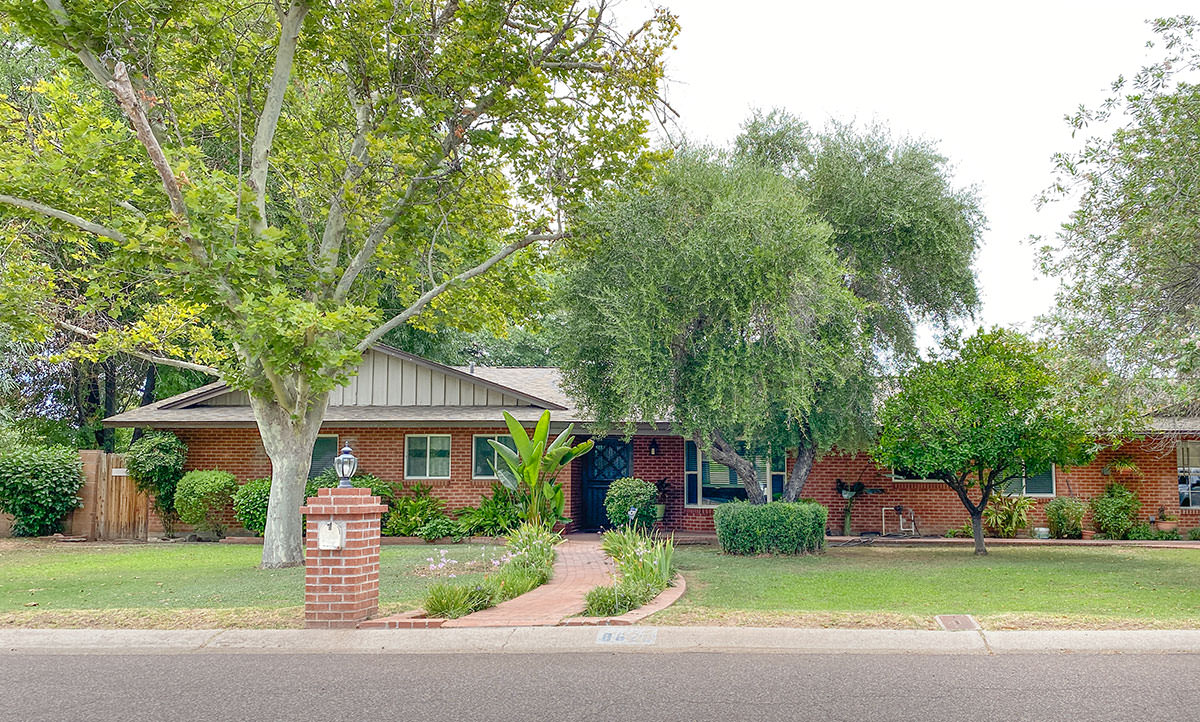 Dave Friedman of Butler Homes, whom Haver collaborated with on nearby Starlite Vista, and again in Scottsdale on Villa Monterrey and three other commercial buildings, was the developer.