Town and Country Homes
Town and Country Paradise aka Town & Country 4 | 1960
32nd Street and Cholla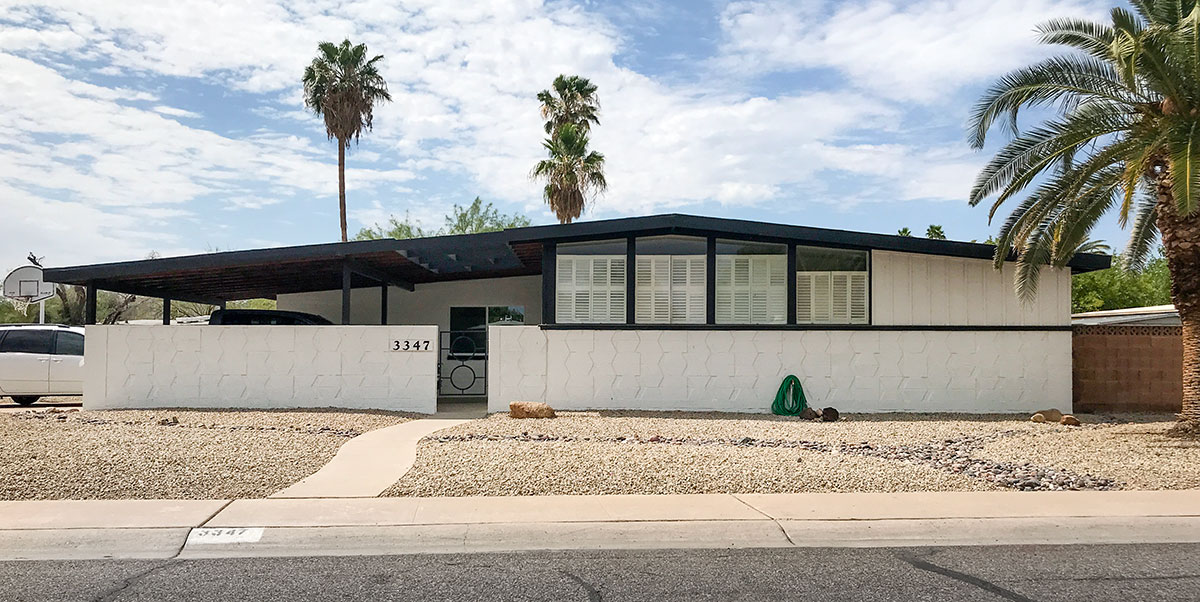 The last known Town & Country tract follows the program of expandability on the original Town and Country model, which was now remarketed as the "Mariana" model positioned among other Polynesian-influenced variations that were in line with changing taste in popular culture.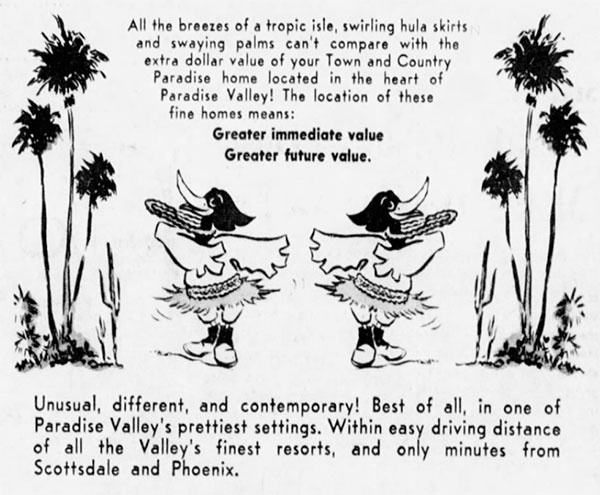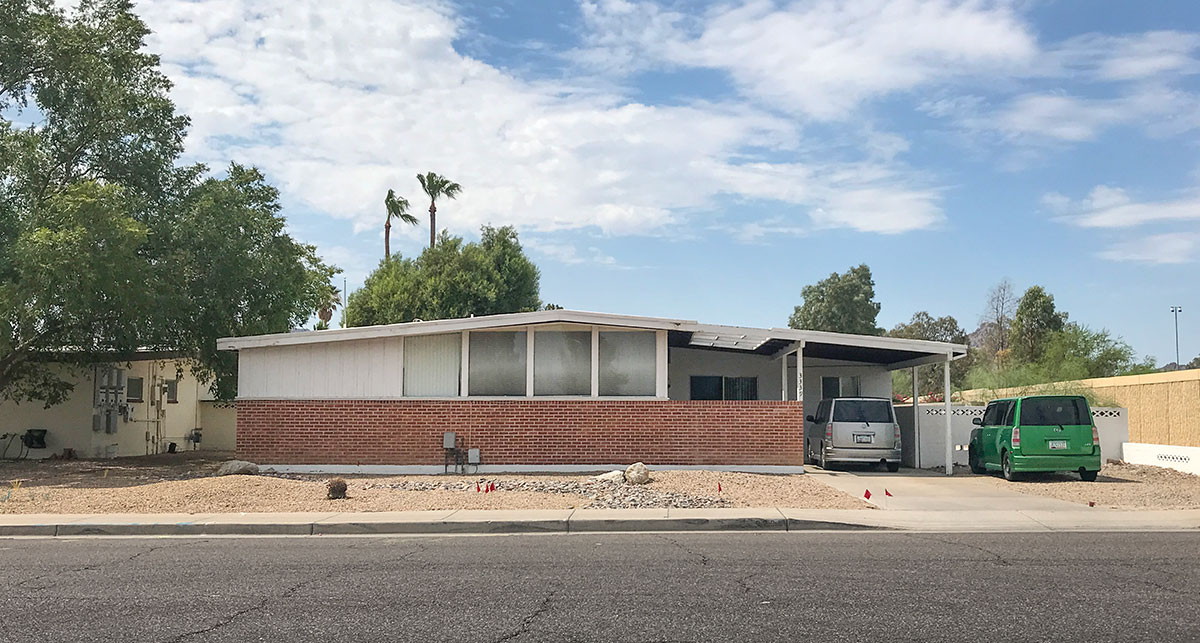 Homes were initially offered at $16,00. In 2020 they can fetch around $420,000.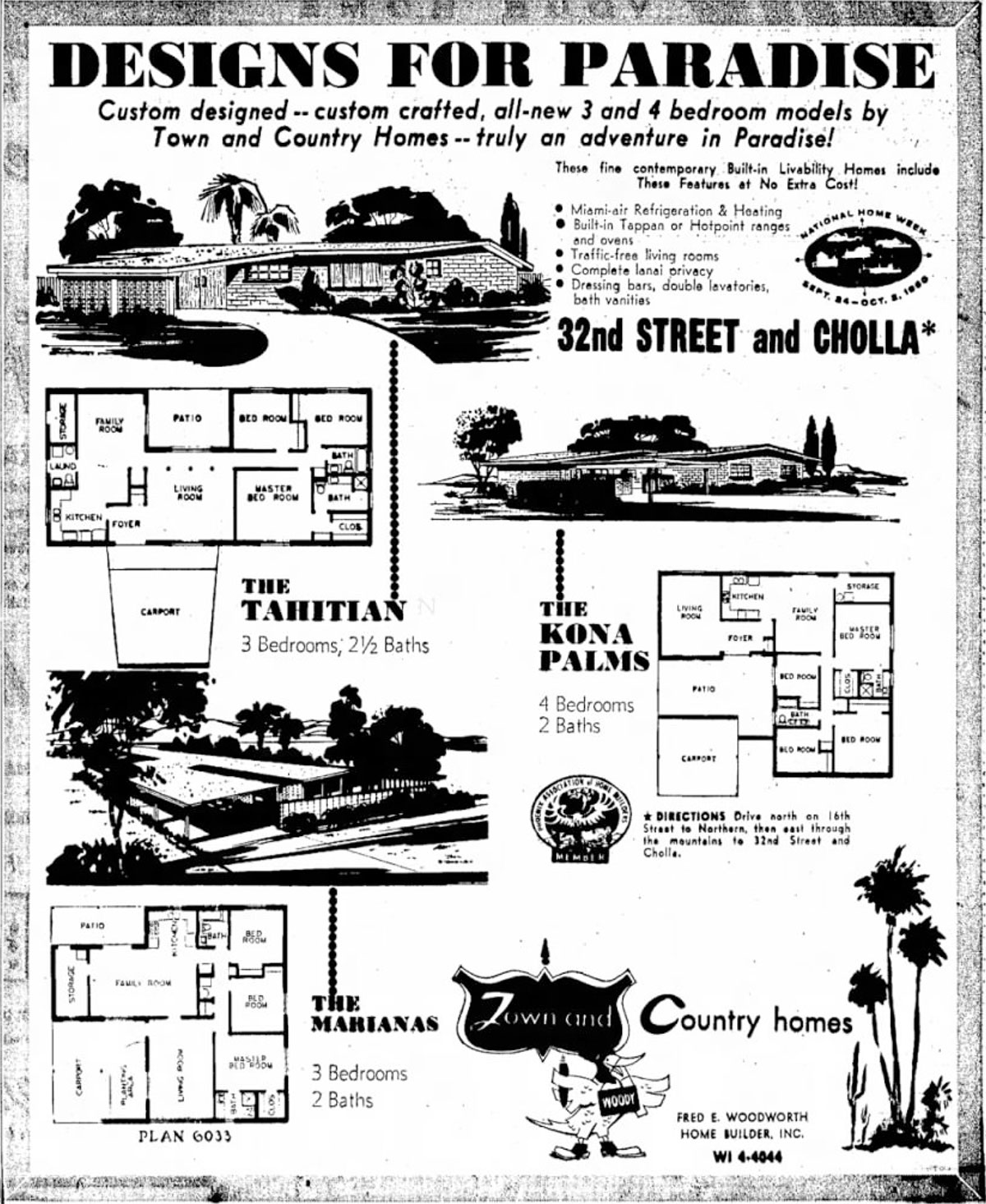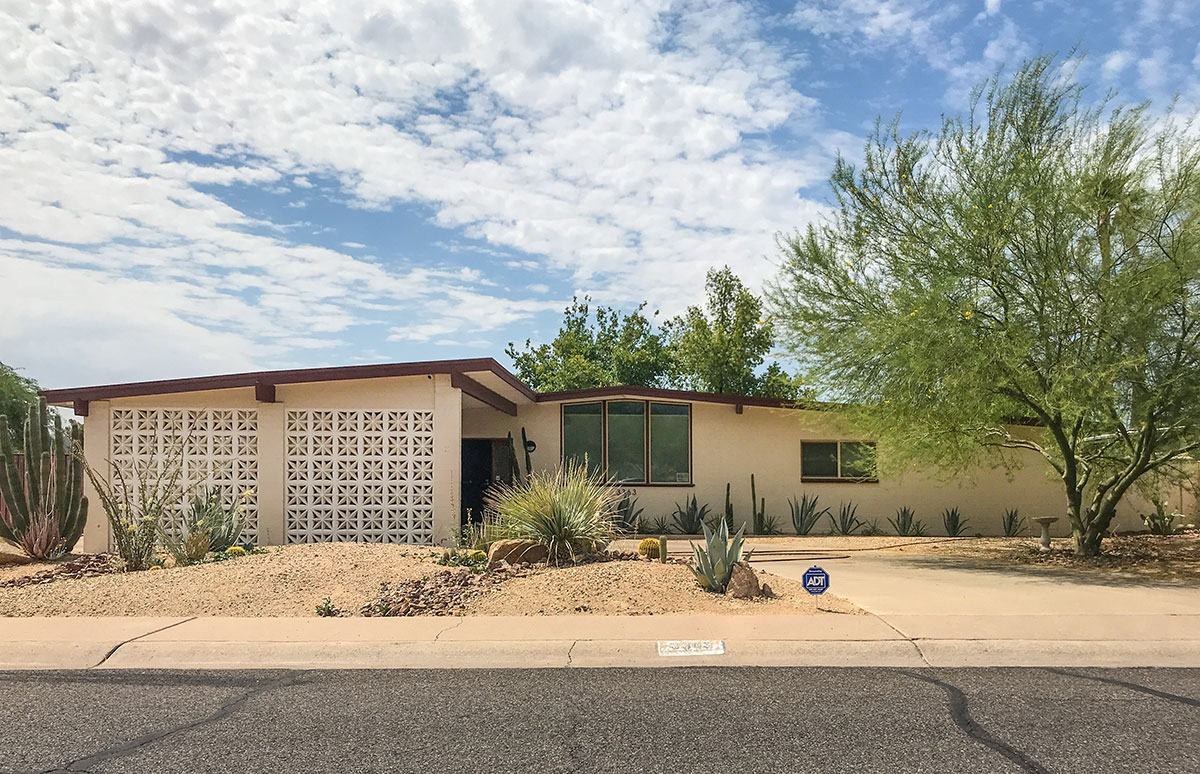 Many of these newer models feature carports instead of patio-ports. Decorative concrete masonry units support a drive-through port-cochère providing partial shade and allowing breezes. Desert landscaping and mountain views make this the most distinctly Arizonan locale of the four tracts.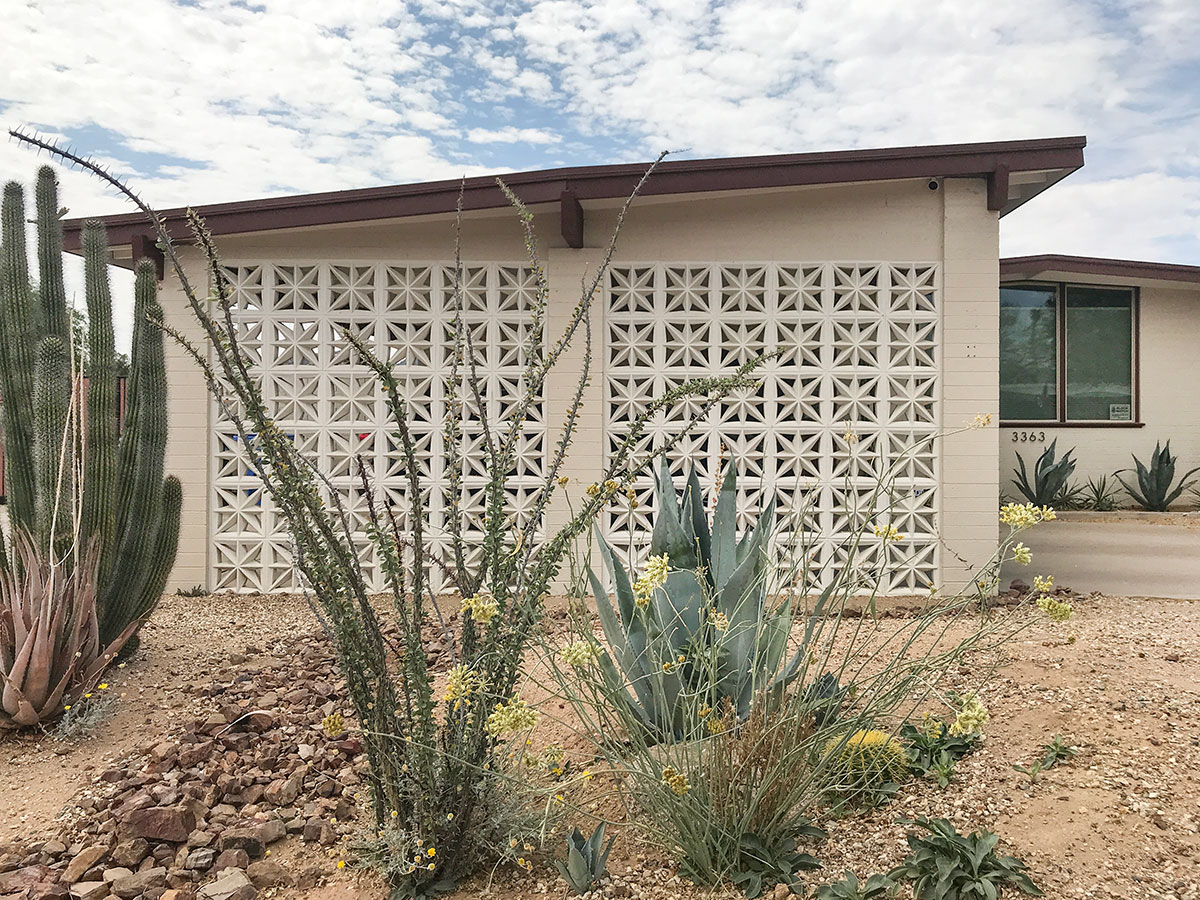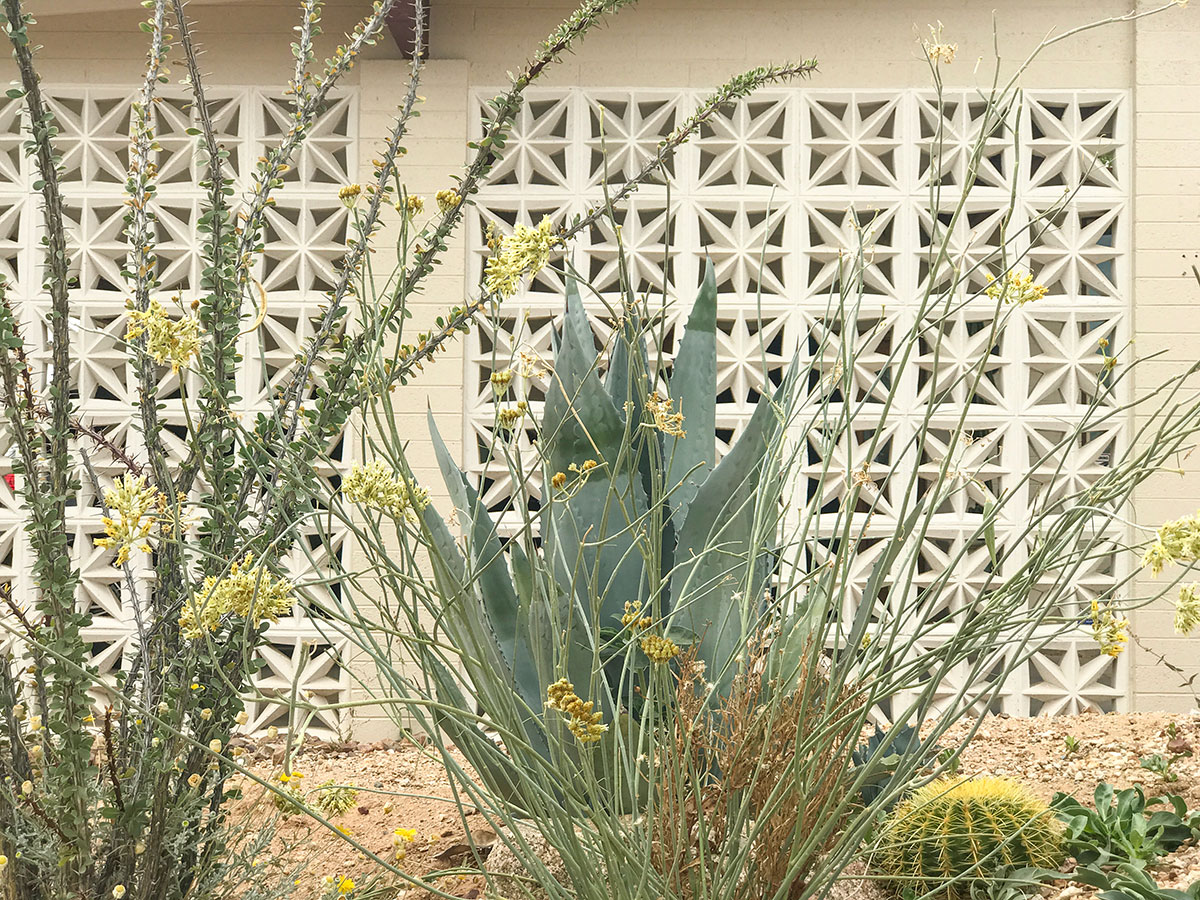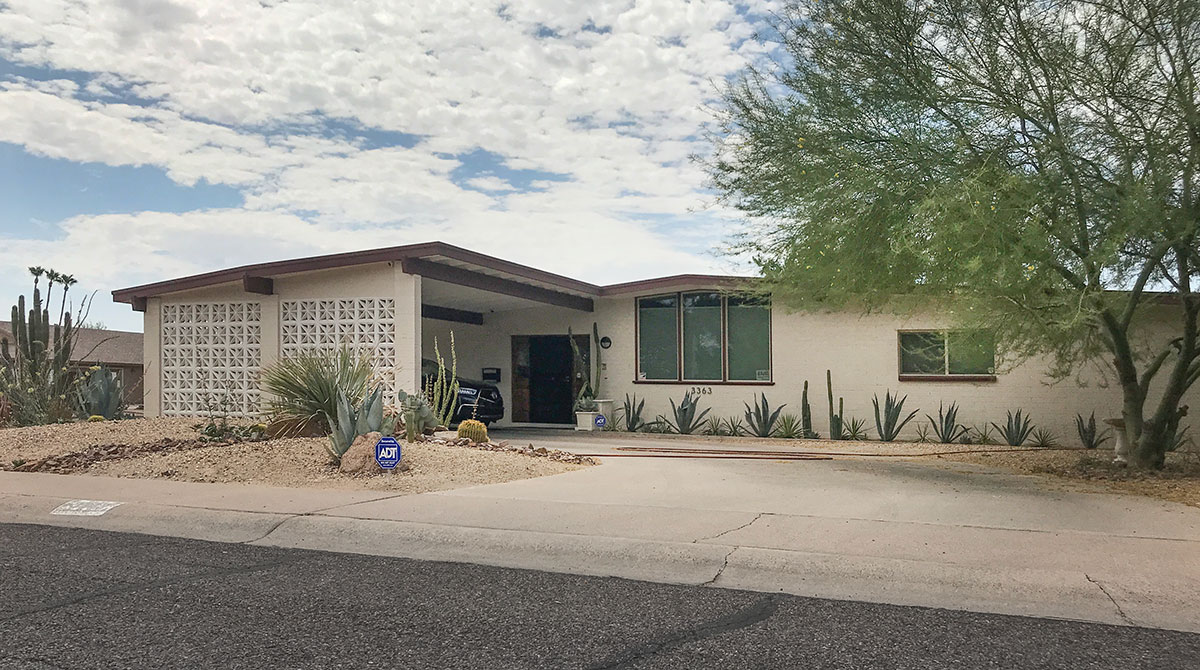 Currently we have no means of knowing whether or not these additional models were Ralph Haver designed or not. Reach out if you ever find blueprints!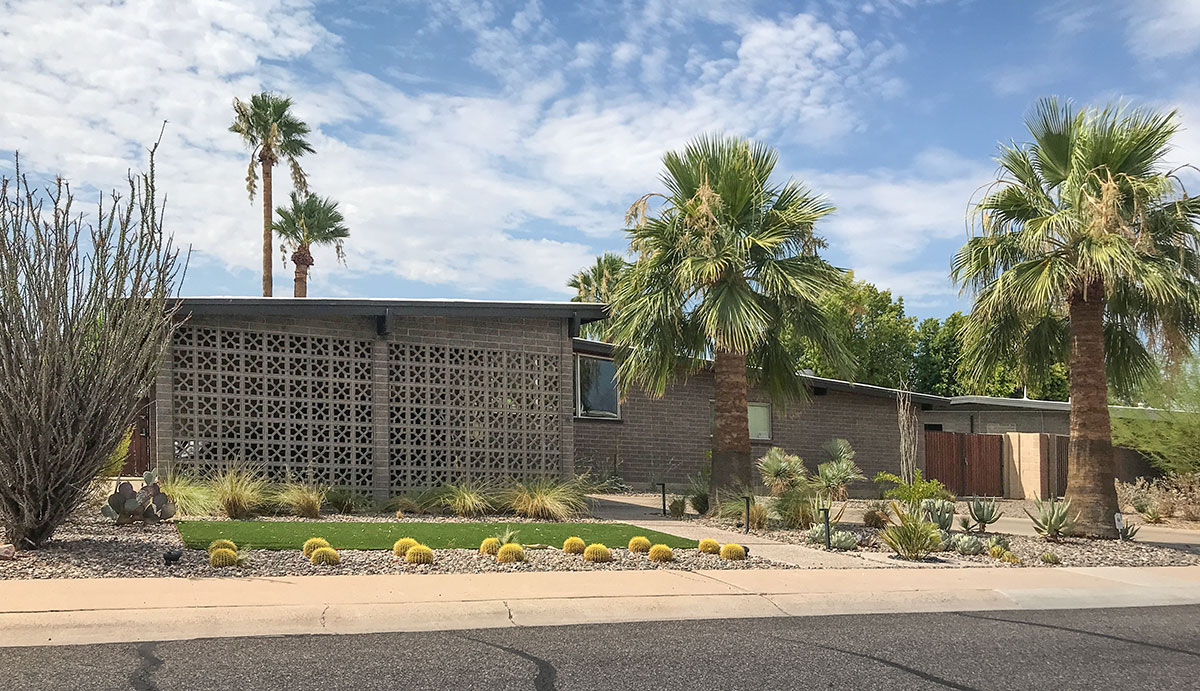 Many neighbors have taken to
sandblasting their homes
for a chic and maintenance-free look.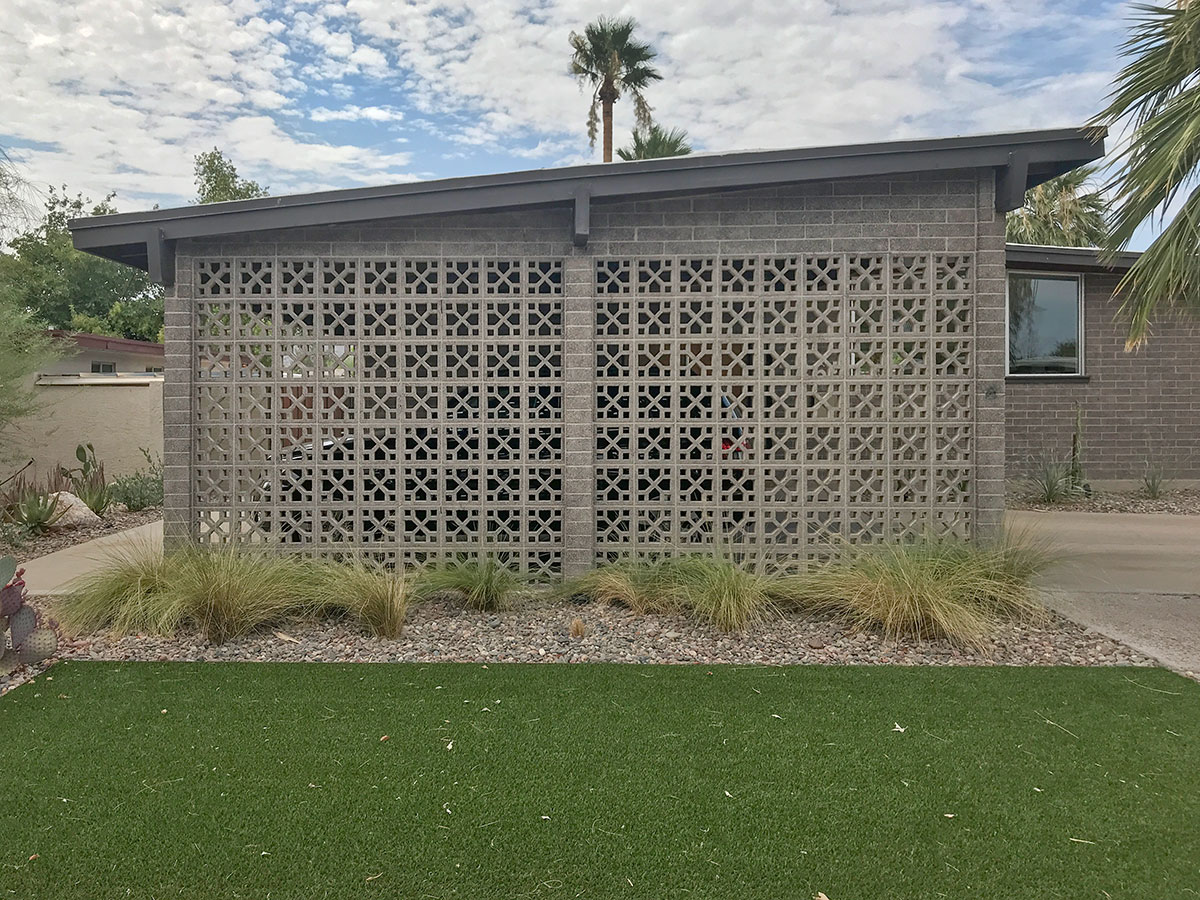 See more of this home
on our 2019 Home Tour
.