Town and Country Homes
Town and Country Scottsdale aka Town & Country 3 | 1959
72nd Place and Oak in Scottsdale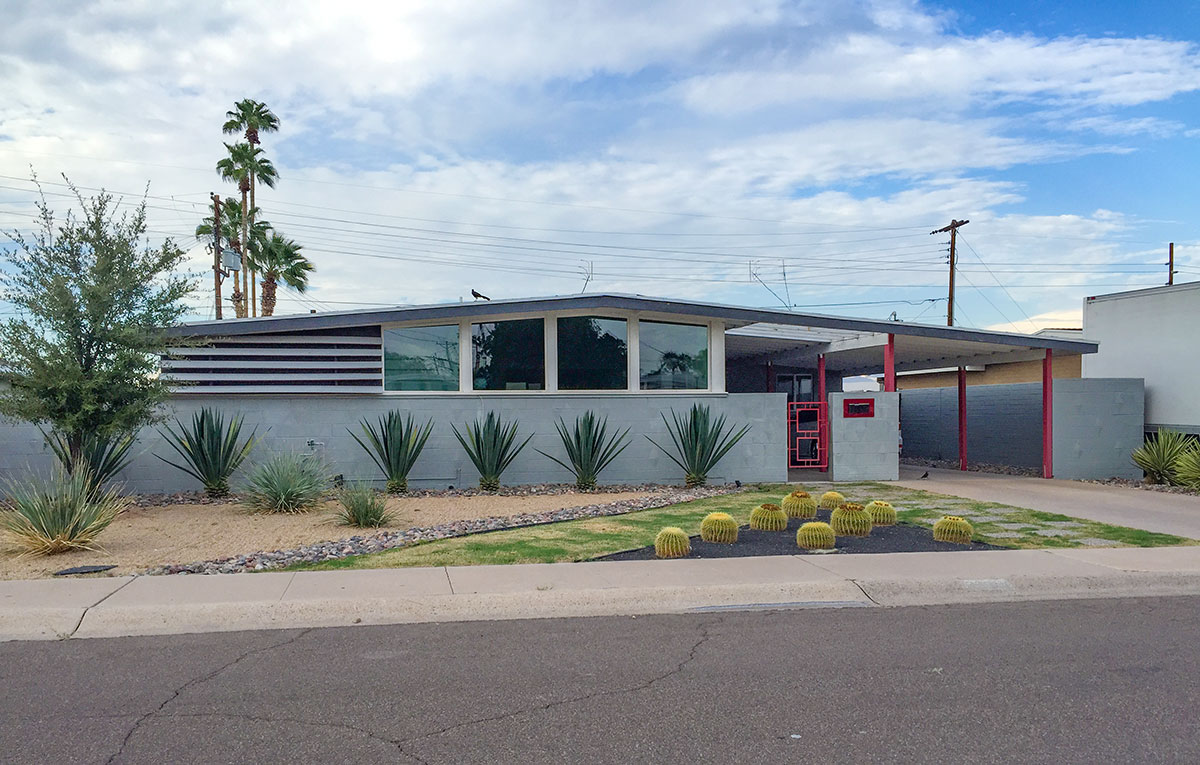 Town and Country Scottsdale of 1958 is the
first modern-styled neighborhood ever to be designated historic
by any city in the Valley of the Sun. Sixty-two homes built diagonally from Haver & Nunn's
Coronado High School complex
were
designated historic by the City of Scottsdale
in 2005 and added to the National Register of Historic Places in 2010.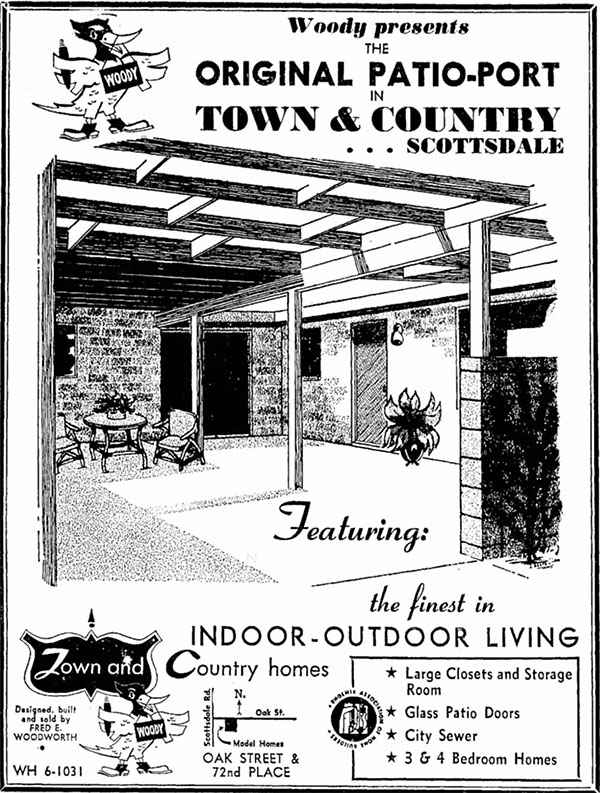 Four different elevations can be found in Scottsdale. The defining characteristic of most homes is the large patio-port, which is a carport that can be occasionally converted into a patio. Models came with 2, 3 or 4 bedrooms and sold for $13,500 to $16,950. In 2020 the homes can fetch around $420,000.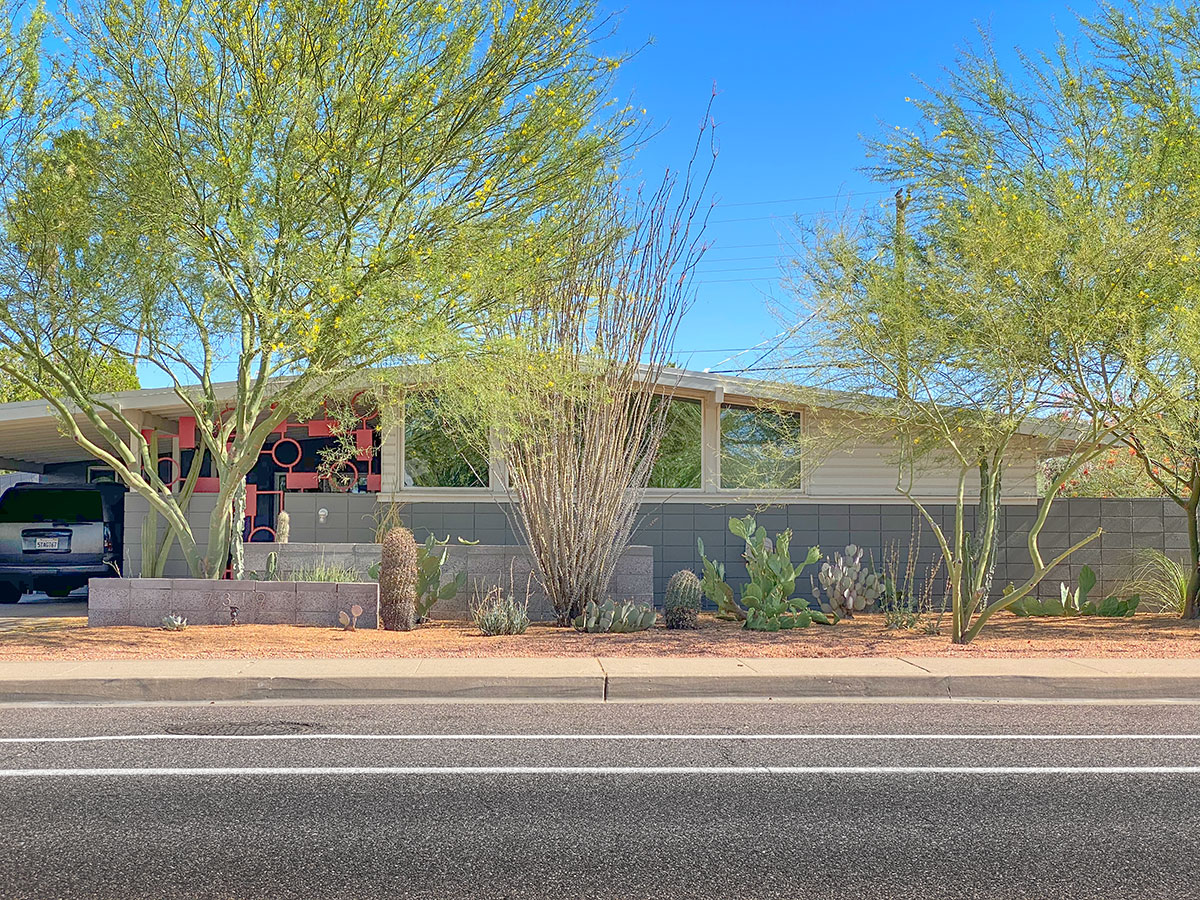 On the larger models, sliding glass doors lead out to the patio-port area. Corner-to-corner walls of glass at eye level let in light but protect privacy. The fourth windowpane furthest from the patioport is deceptive — while the first three windows are for the living room, the fourth it is actually the window for the bathroom. Woodworth thought this was clever because it hid the fact it was a bathroom window, which were typically tiny for privacy if positioned on the front elevation.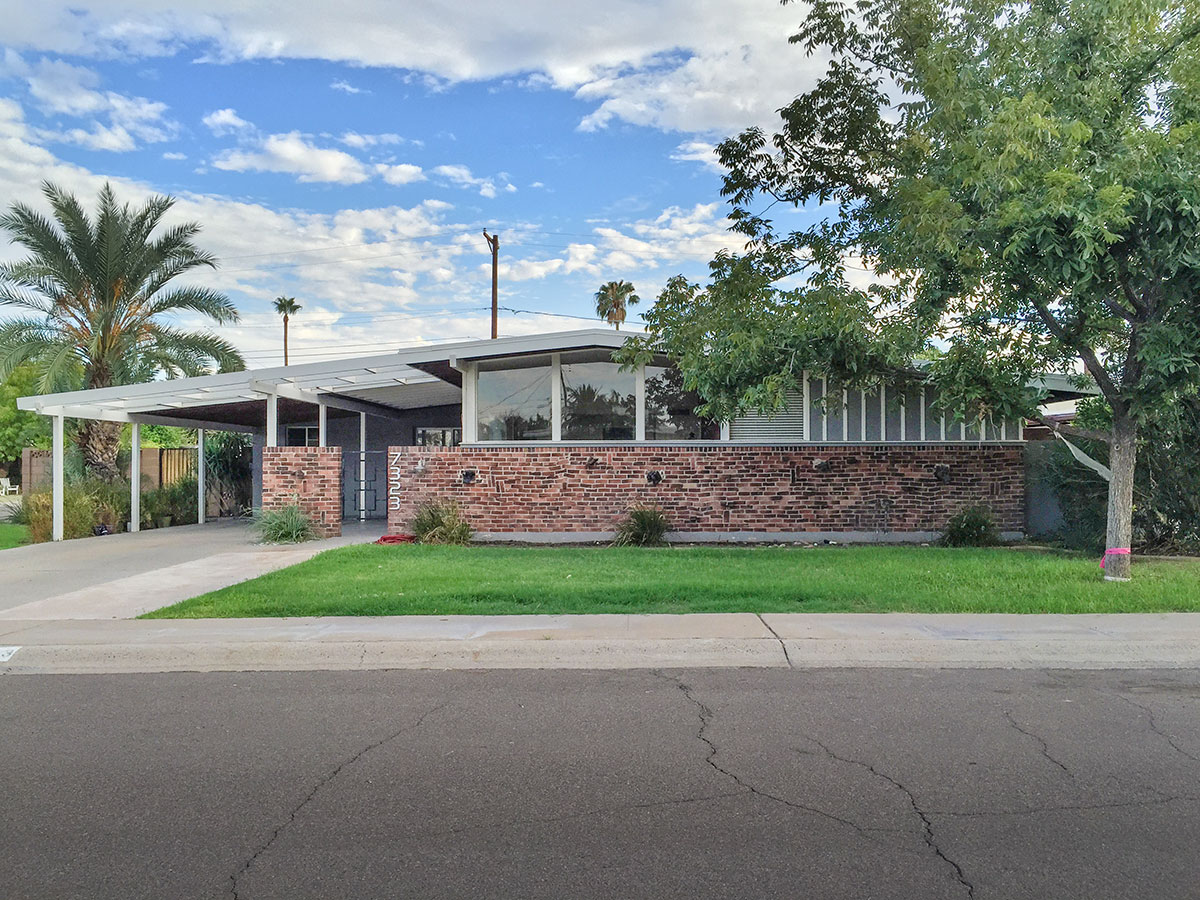 Several homes feature quirky clinker brick treatments in the wainscoting of some elevations.

If you're lucky enough to have clinker brick, we urge homeowners to resist the urge to paint it! Removing paint from this highly textured material is very difficult.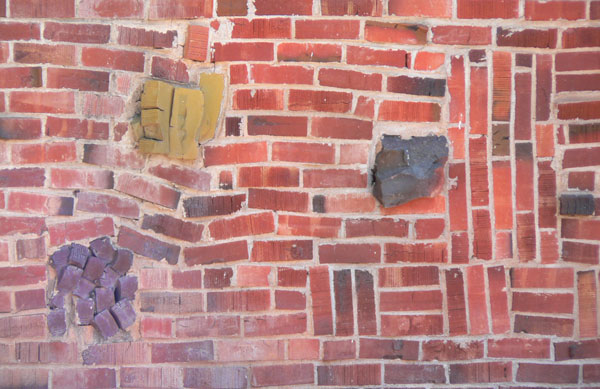 The homes are mostly intact and slowly benefiting from the assignment of exterior rehabilitation grants through the City of Scottsdale Historic Preservation program.
If you are a T&C resident or Haver lover, you can
download some historic preservation guidelines for Haver homes here
.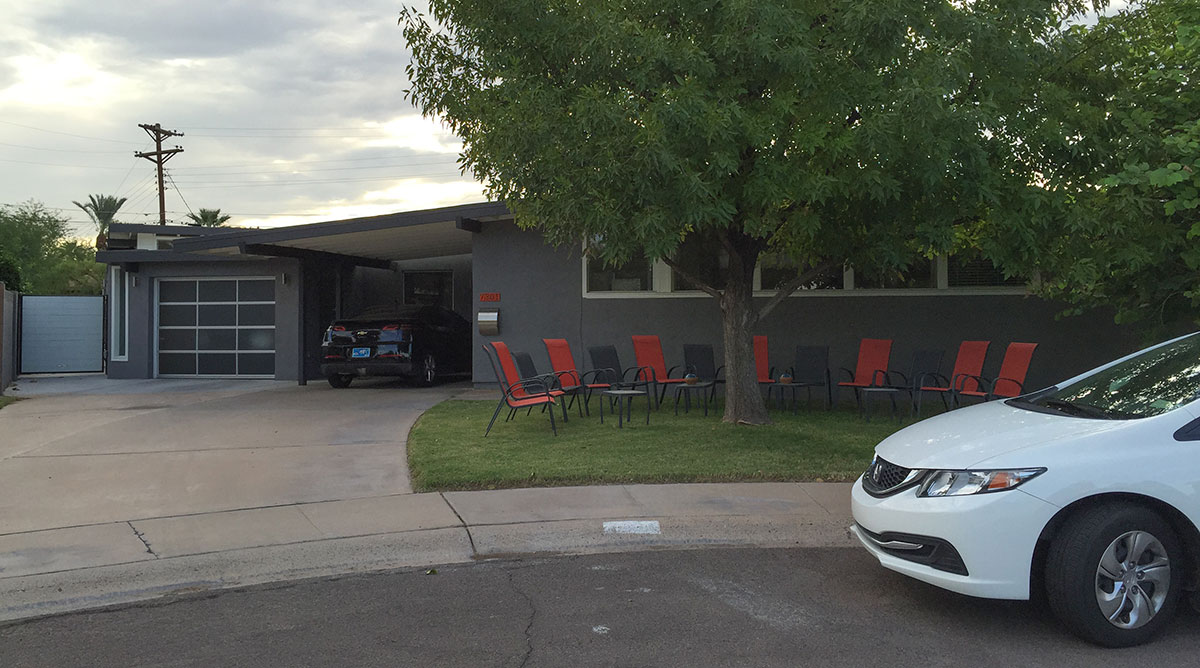 View more of this
Haver Home on our 2015 Home Tour here
. Nicknamed "What Would Ralph Haver Do?", it is a case study of navigating the
historic preservation guidelines
in order to create an attached studio and other compatible exterior amendments.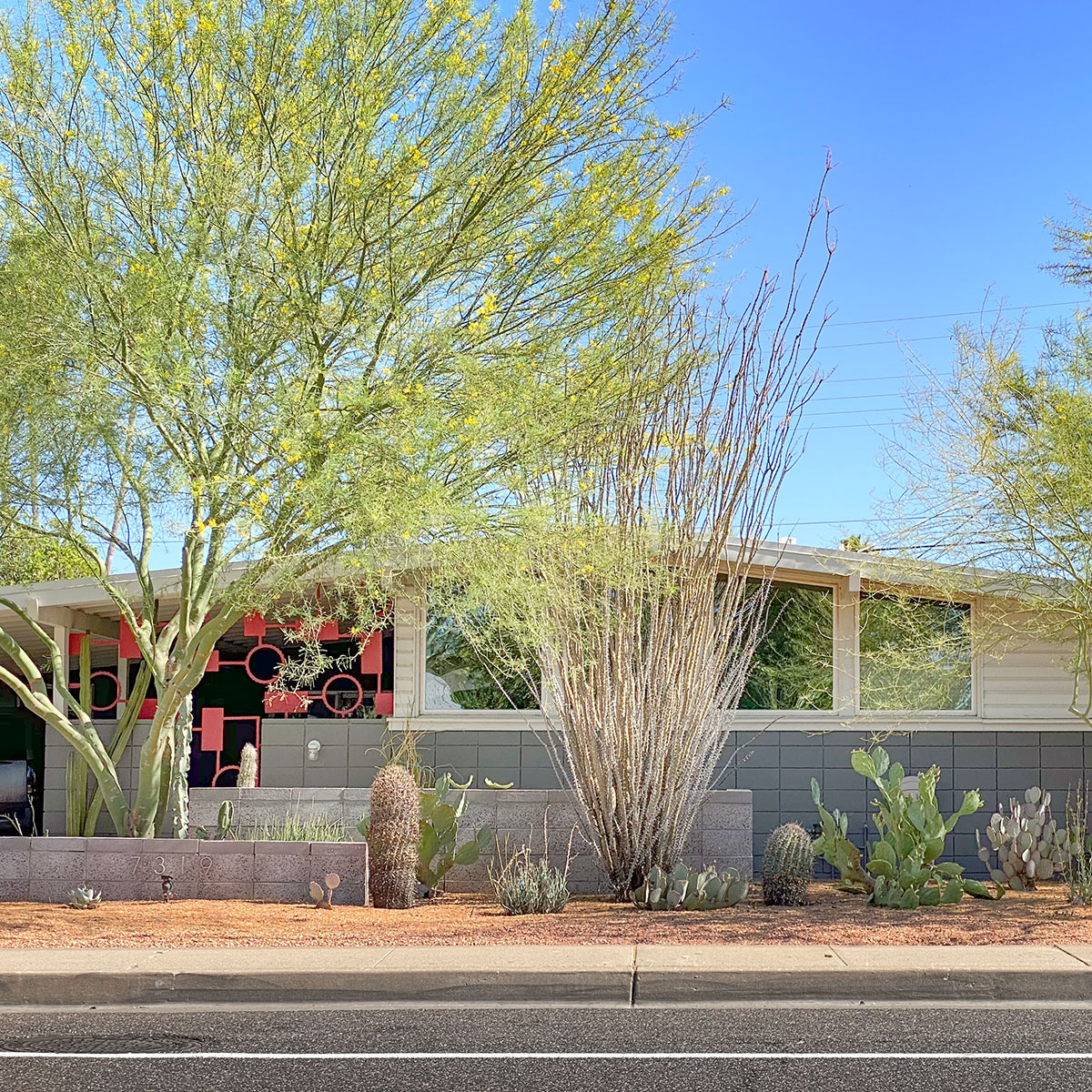 This home used to be one of the subdivision's model homes. The patio grille is unique; it's truly unlike any we've ever seen in Phoenix before. We're not sure if it is original or not, but it does reflect the pop art spirit found in Haver's nearby
Coronado High School campus
.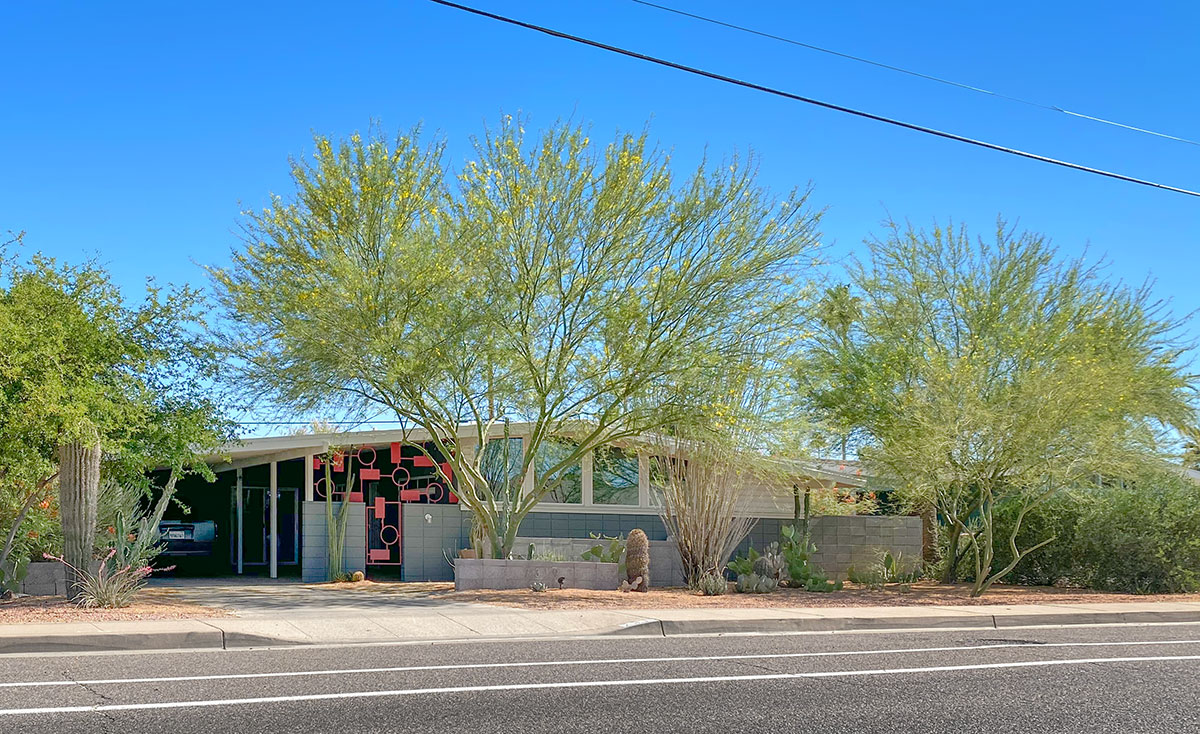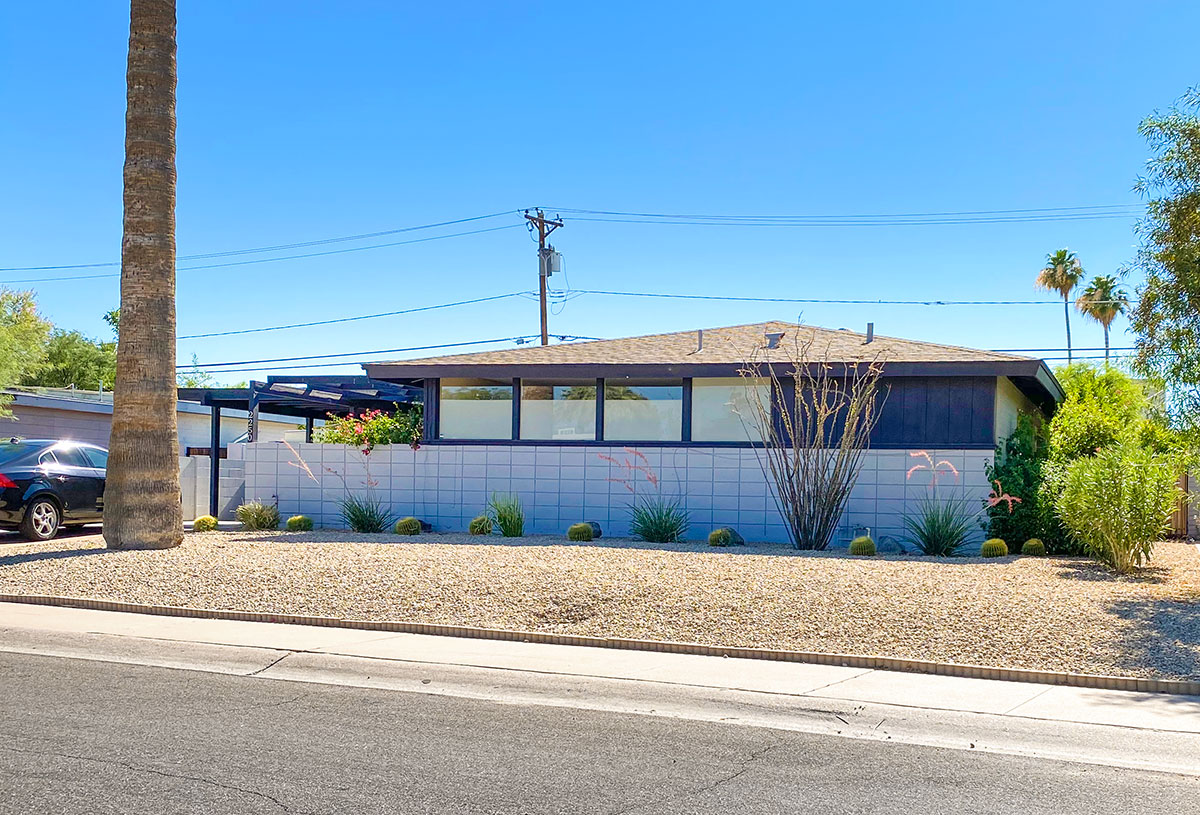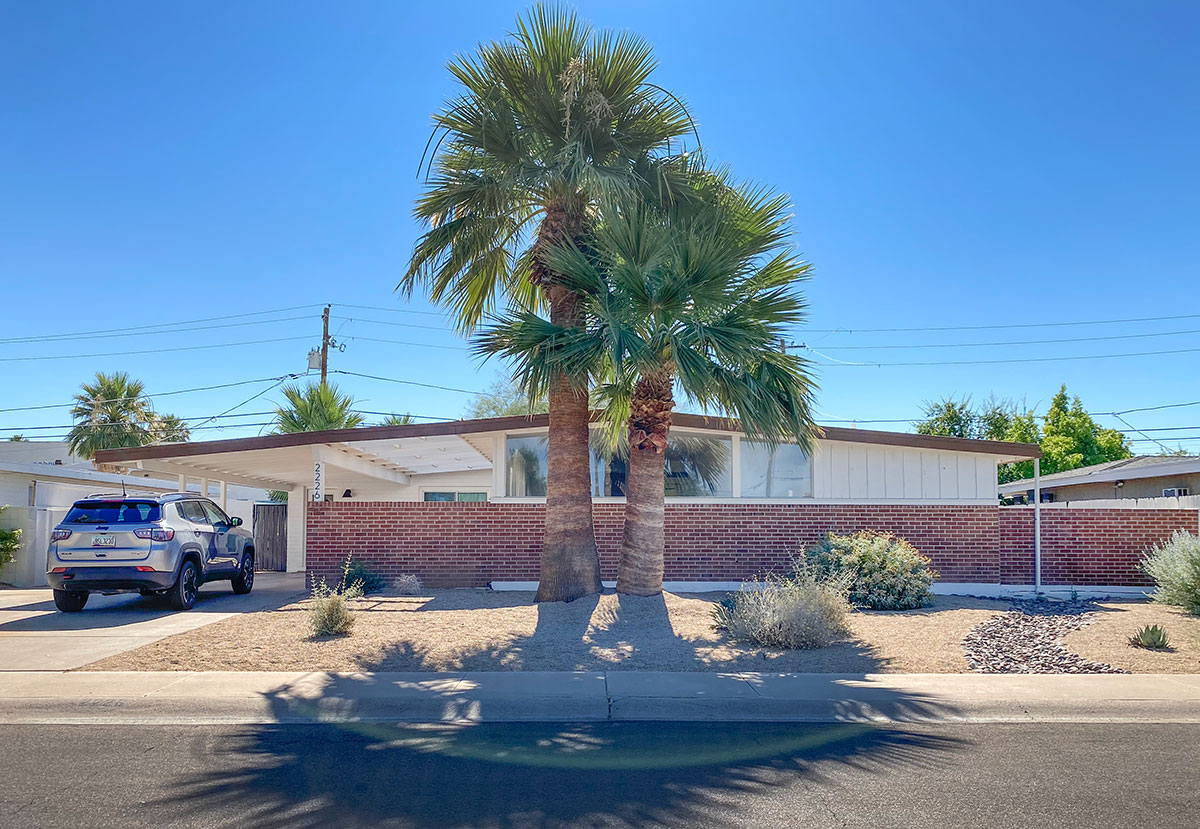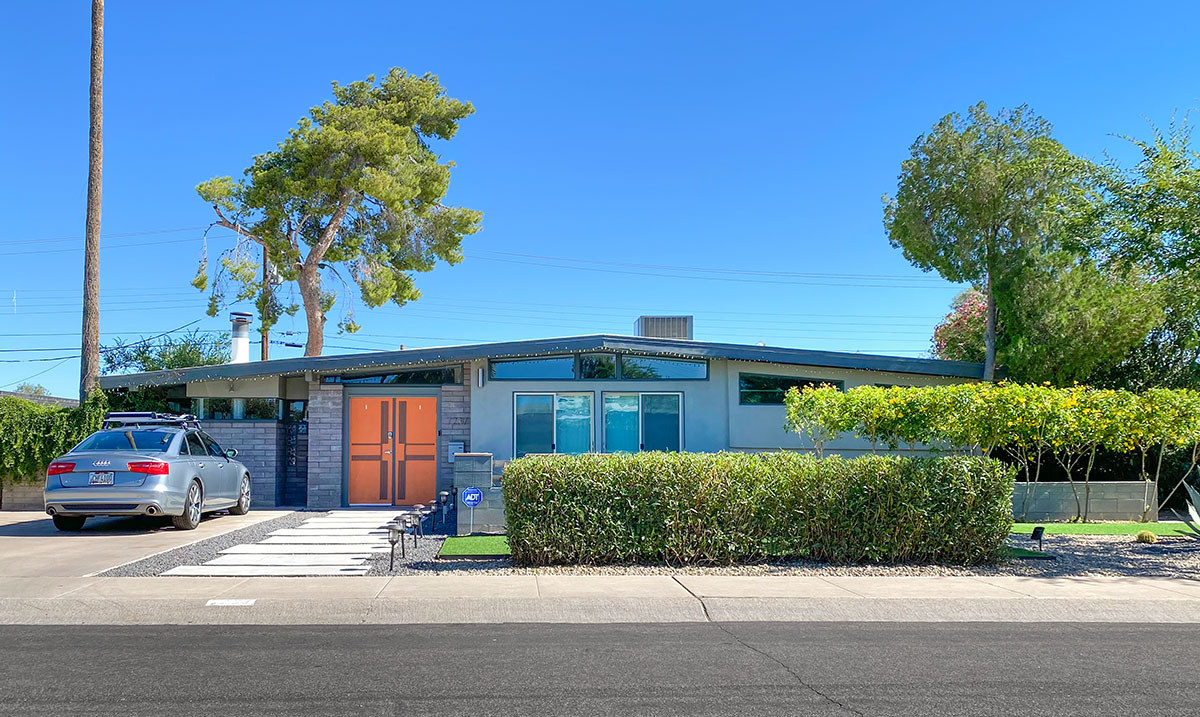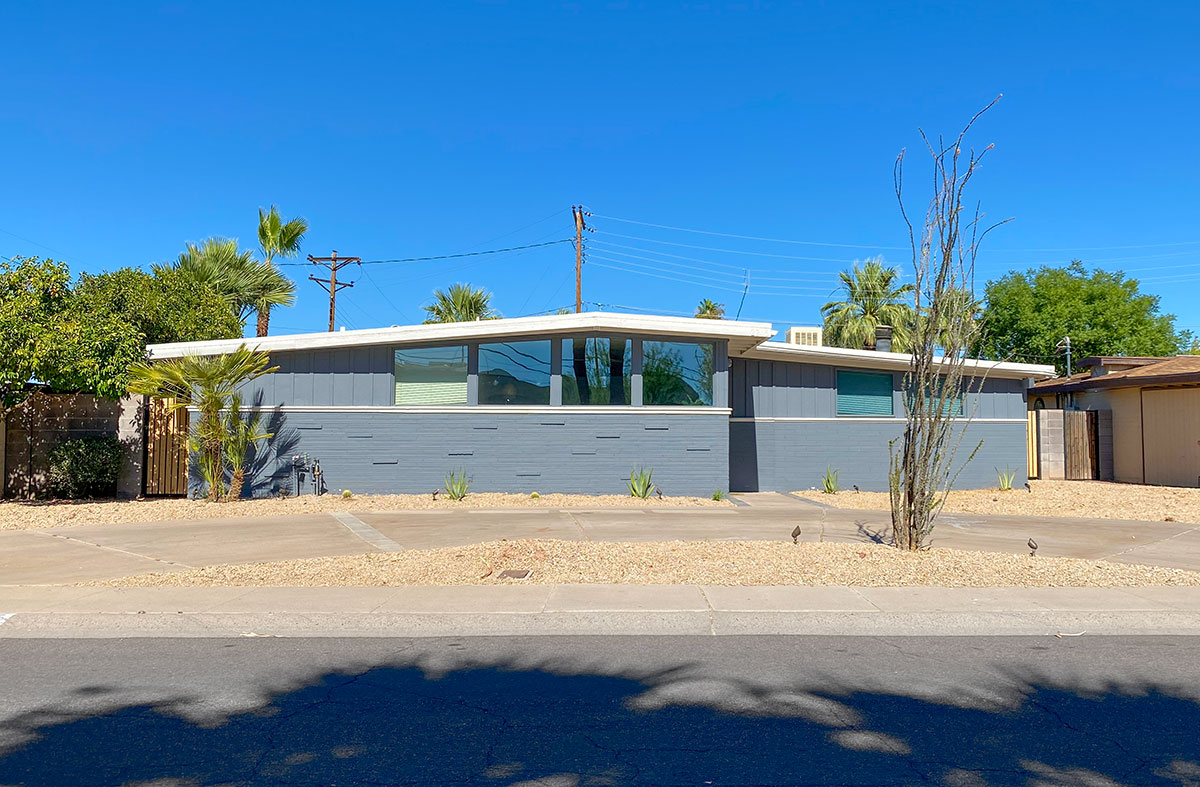 Enclosure of carports can be tricky. This example is well integrated in that it incorporates a deeper setback rather than continuing the facade in alignment with the domino bricks beneath the window wall.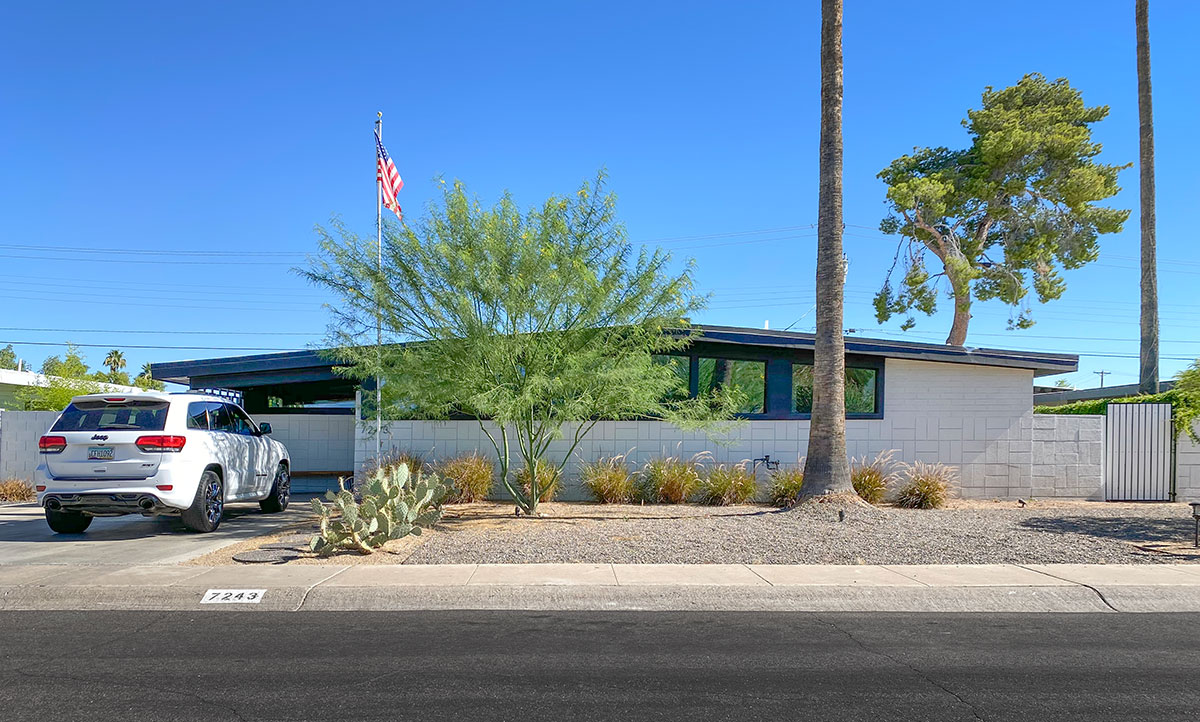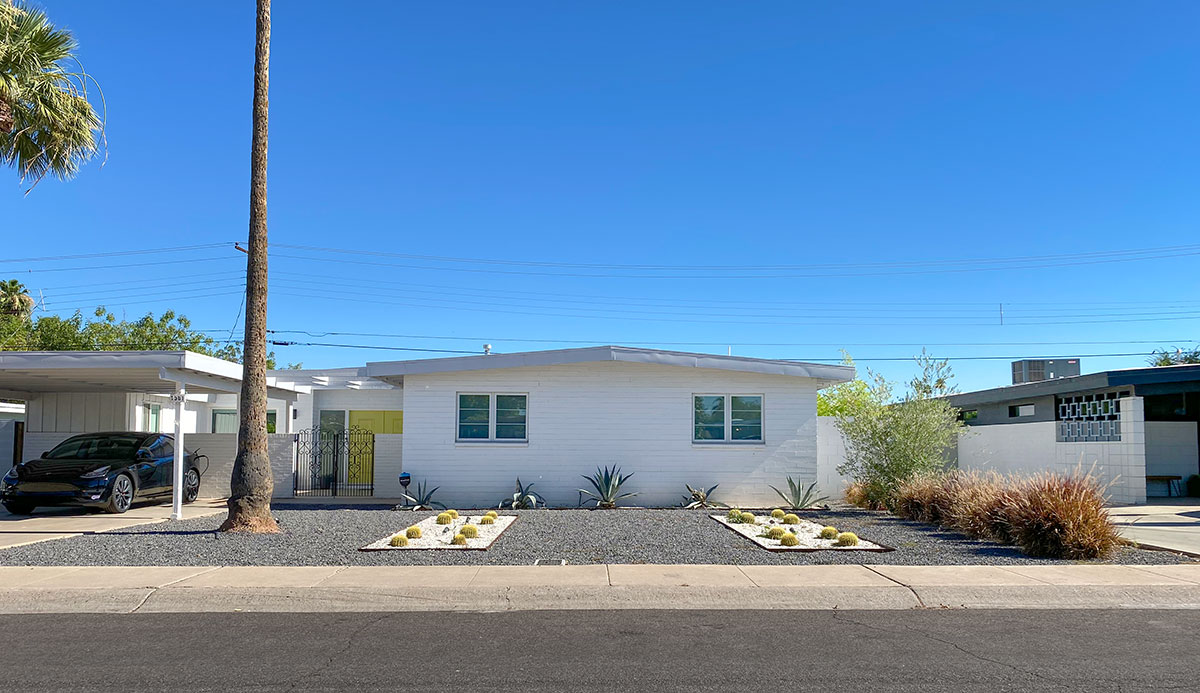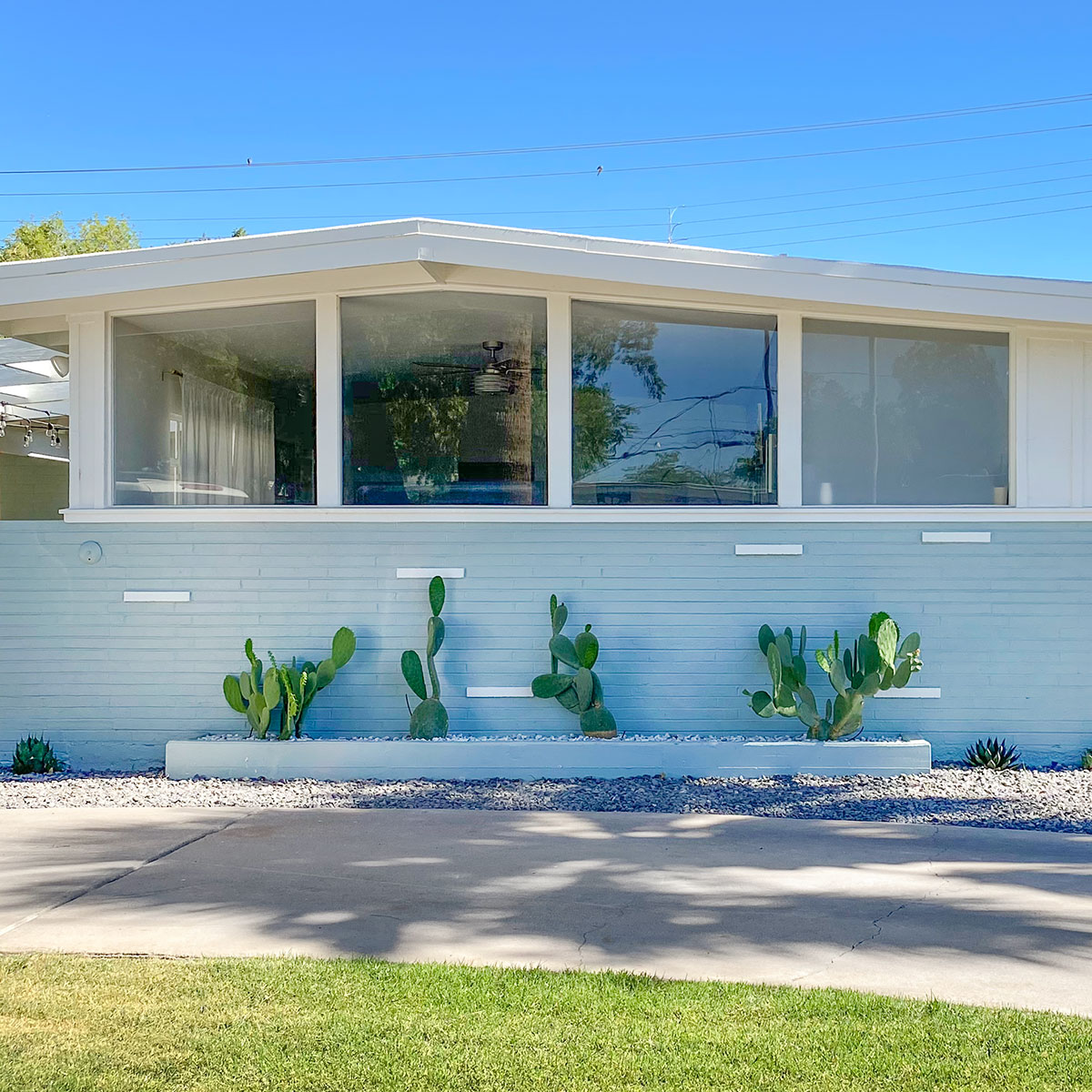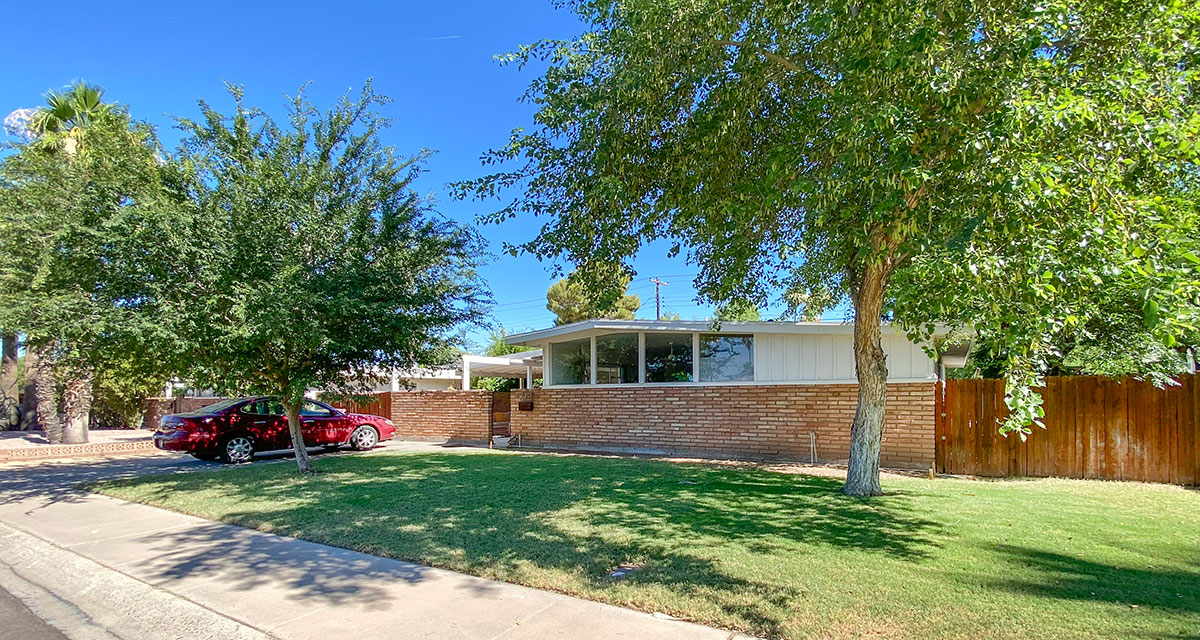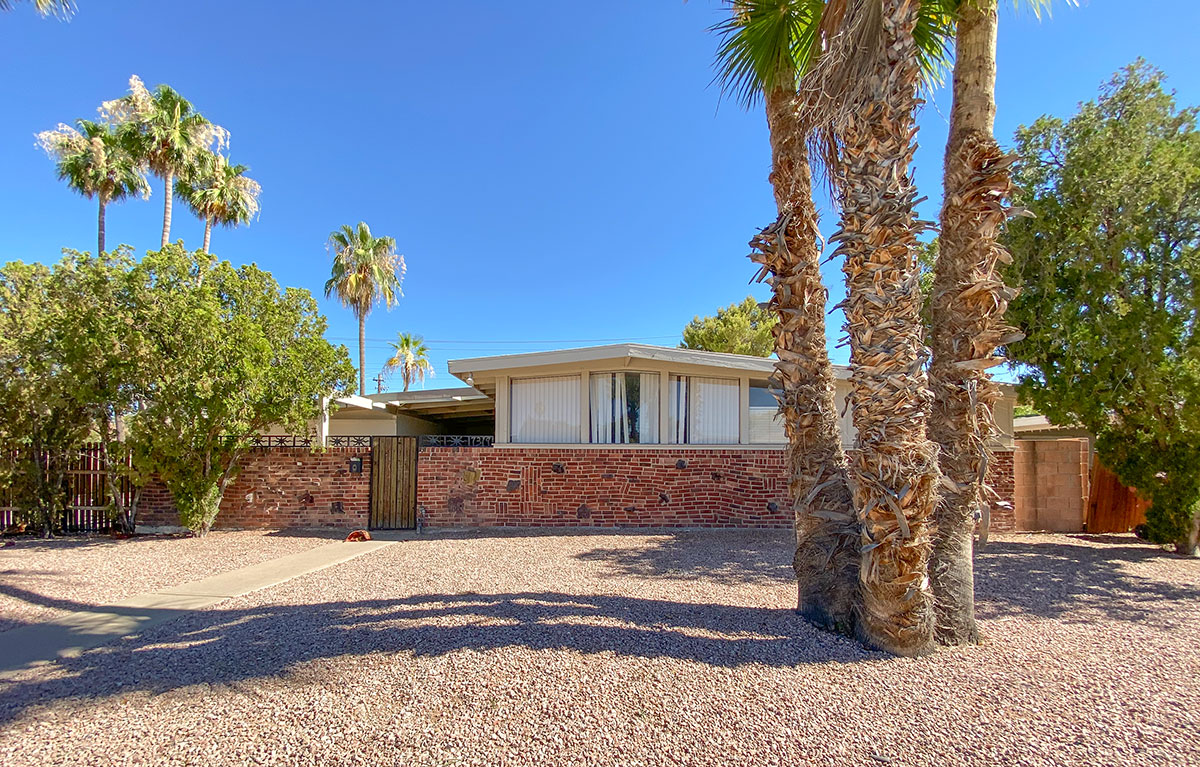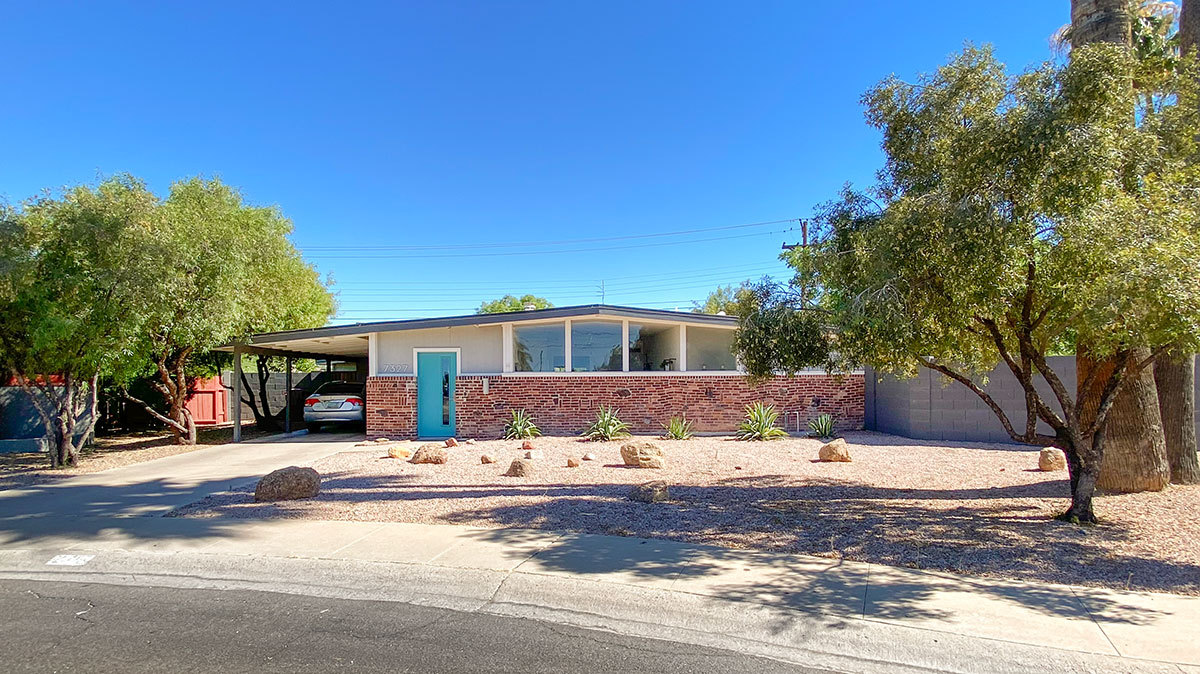 Half of this patio port has been enclosed. The blue door indicates where the swinging gate would have been, so placement is at least compatible.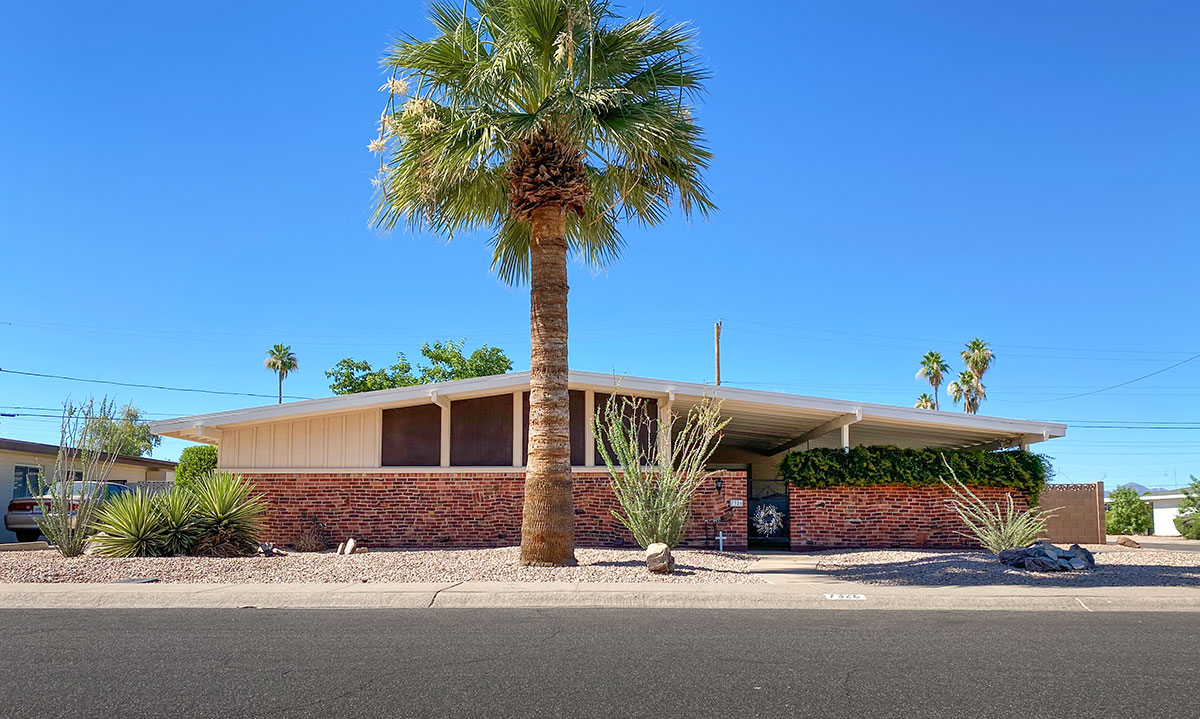 Some T&C models feature side-entry patio ports, meaning the driveway is oriented parallel to the facade rather than perpendicular. The pony wall extends all the way to the edge of the eave, giving the home an even more horizontal look.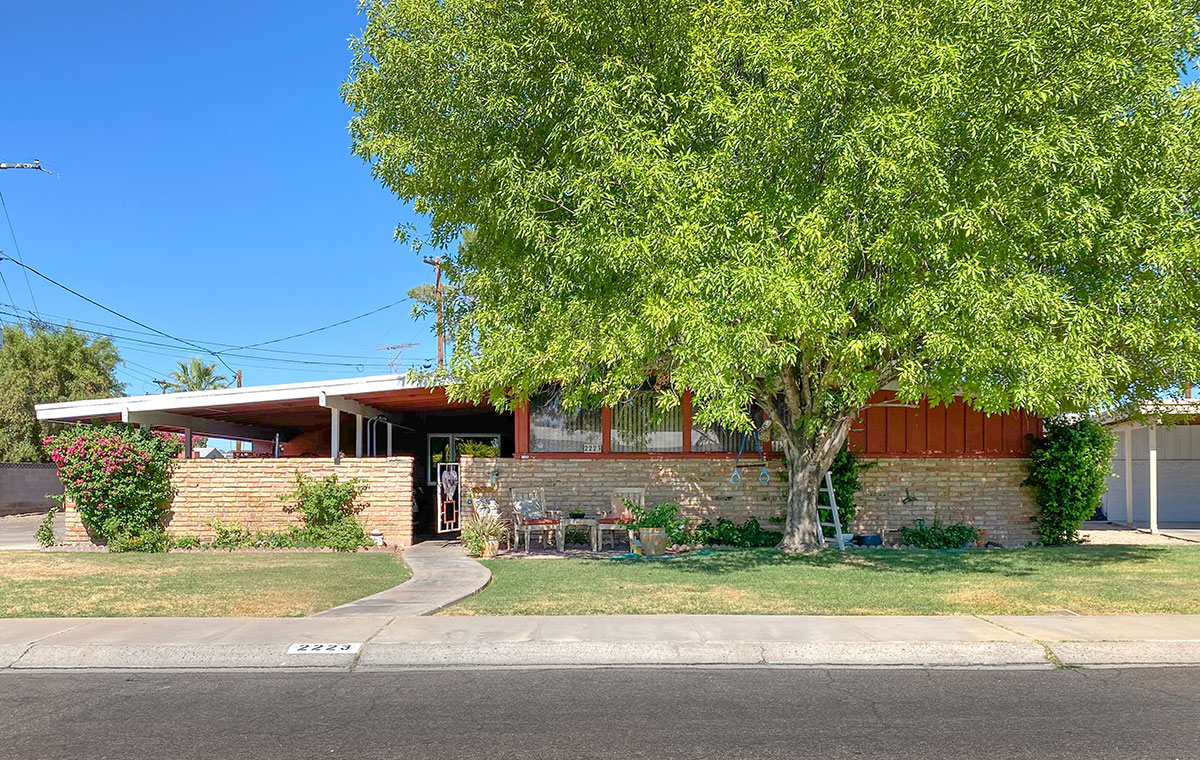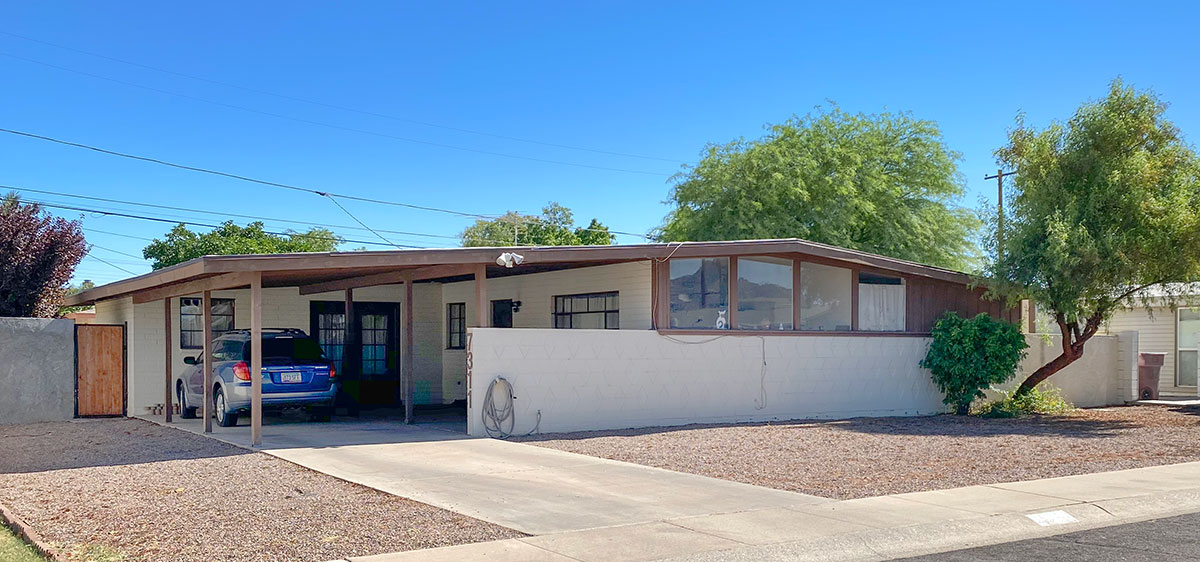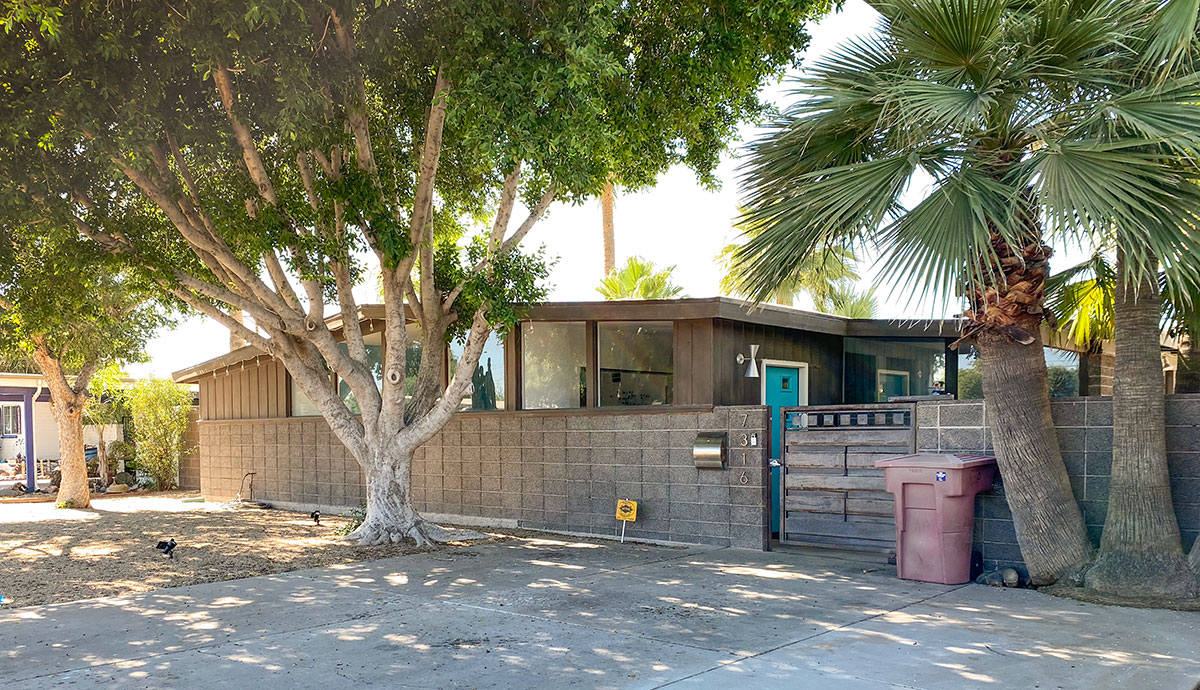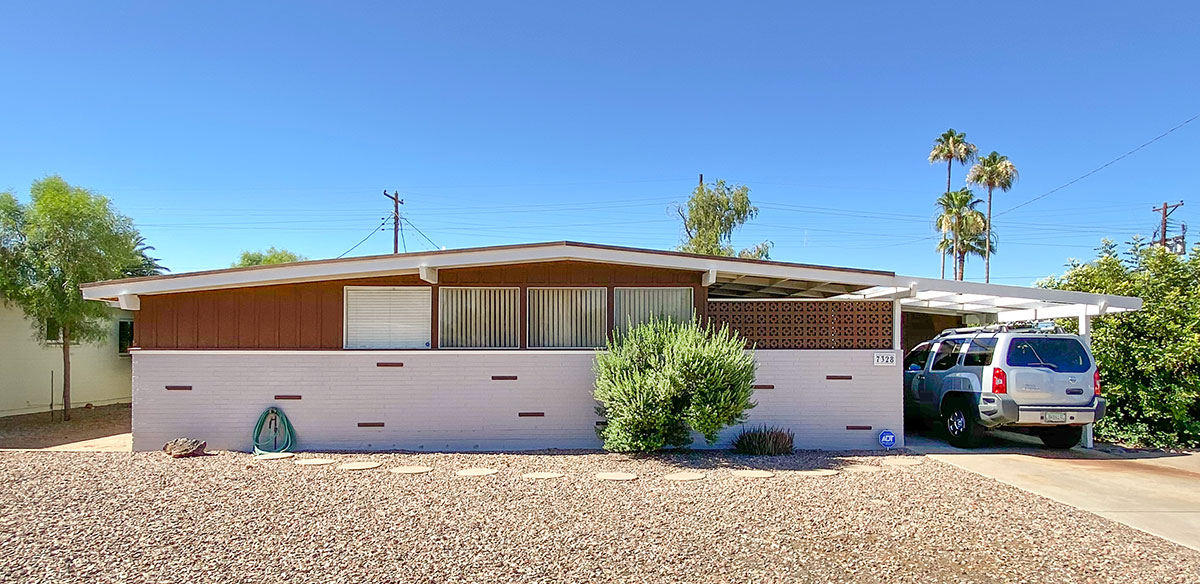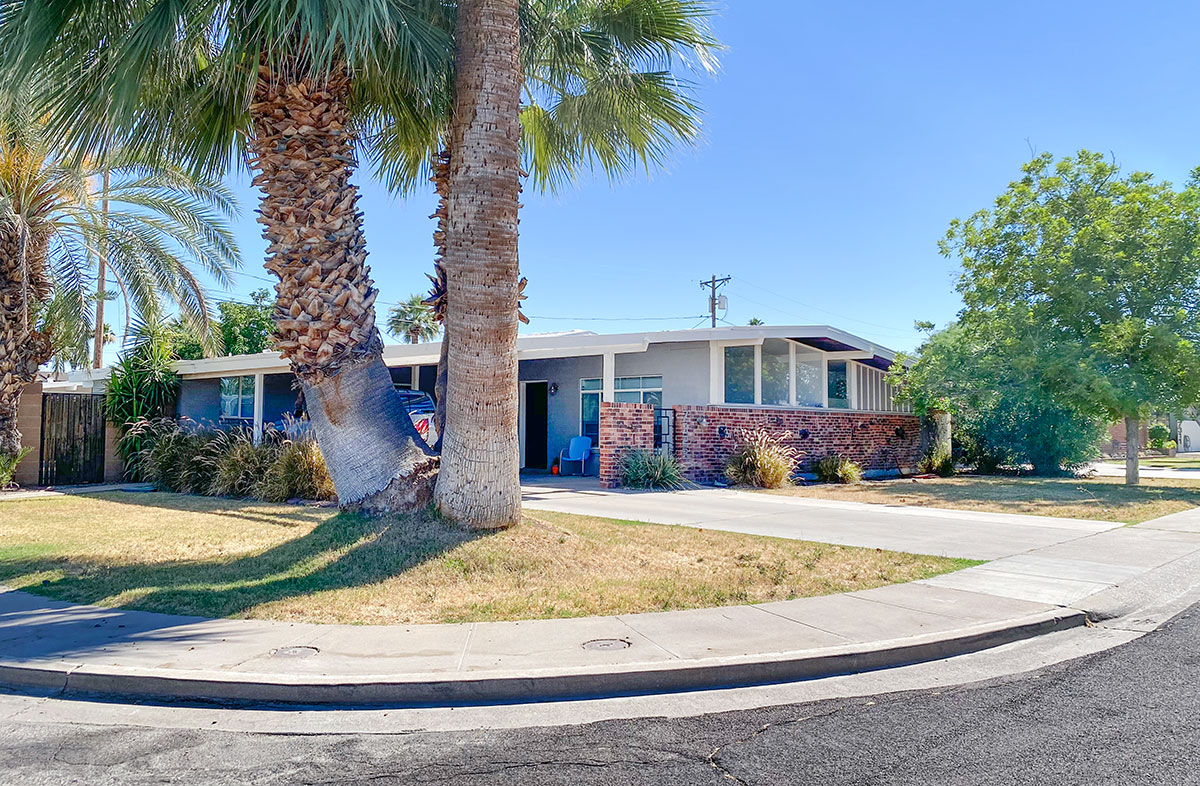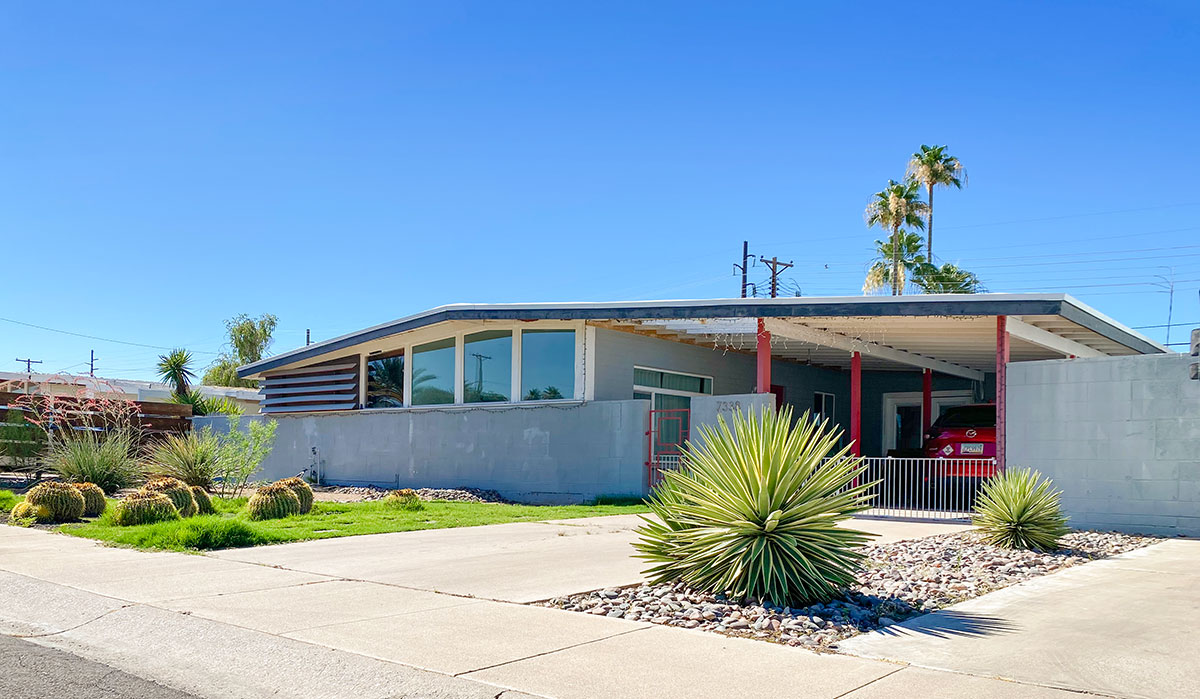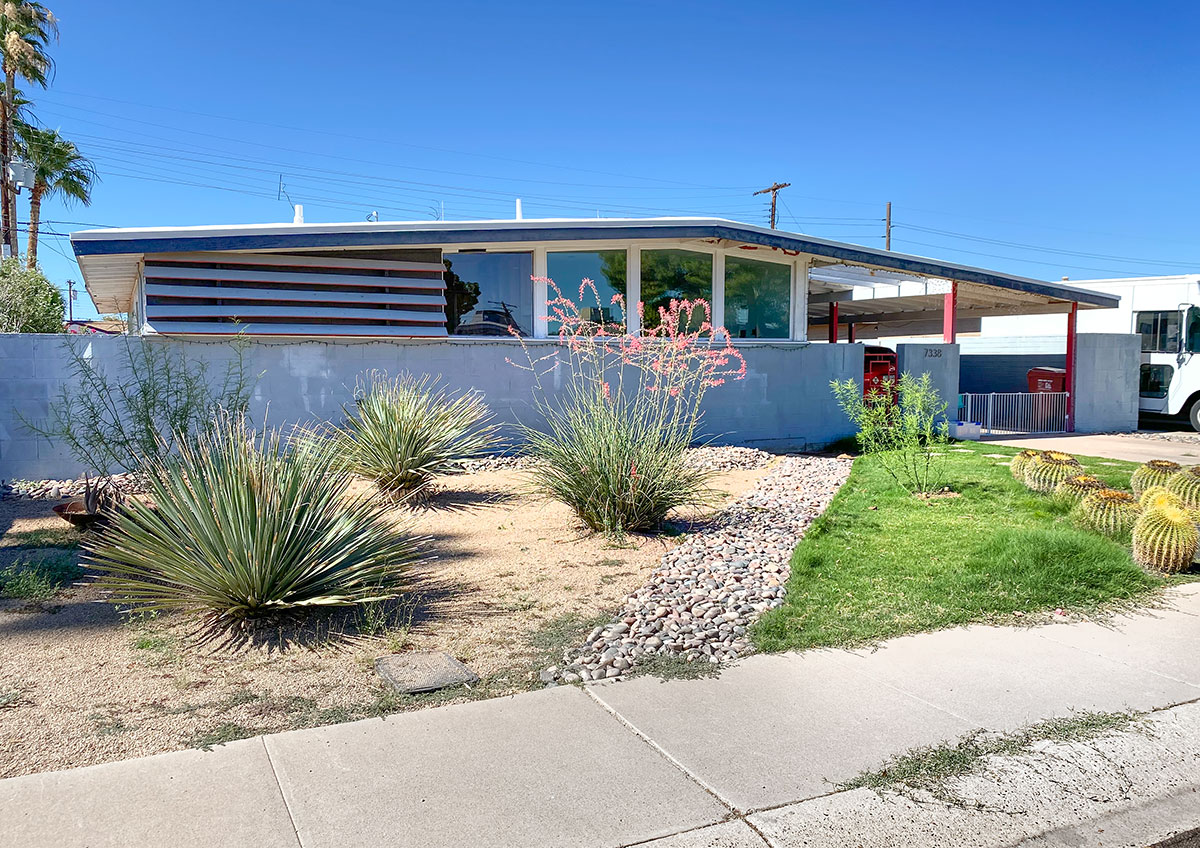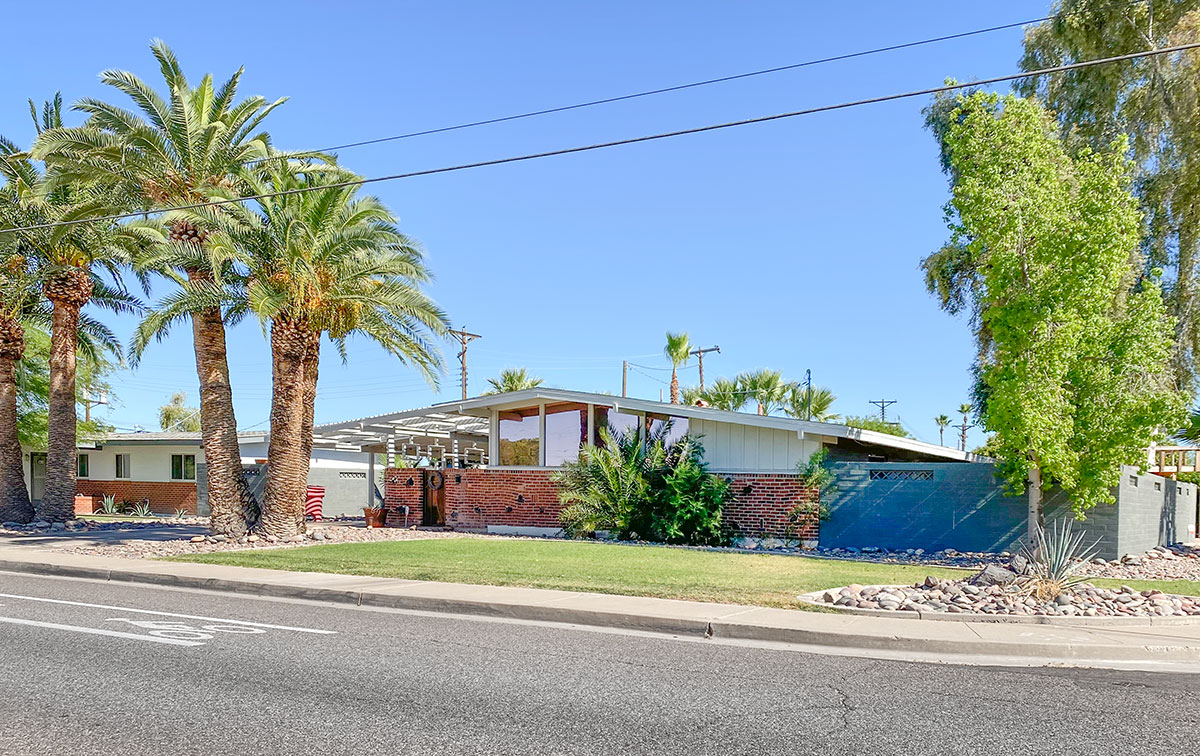 See more details of this clinker-brick Haver in 2005 here.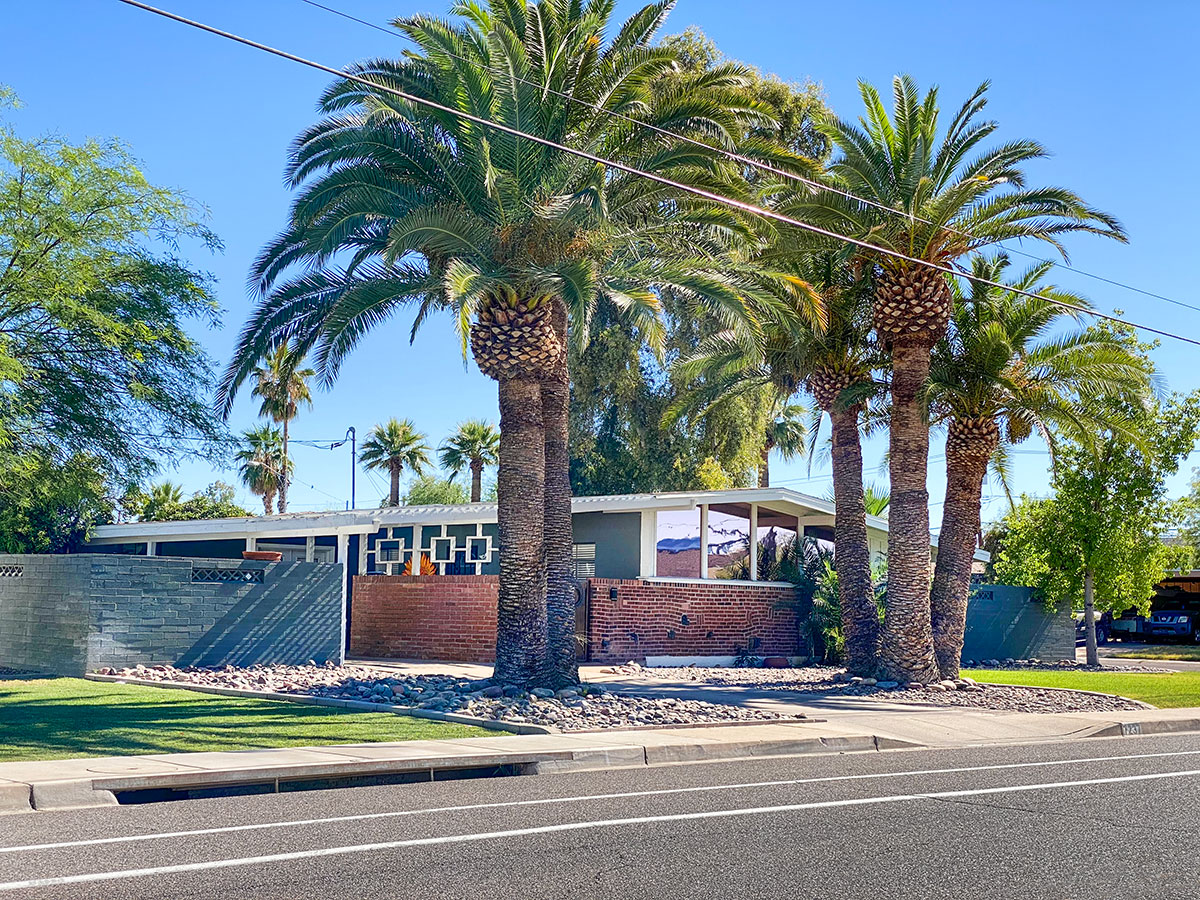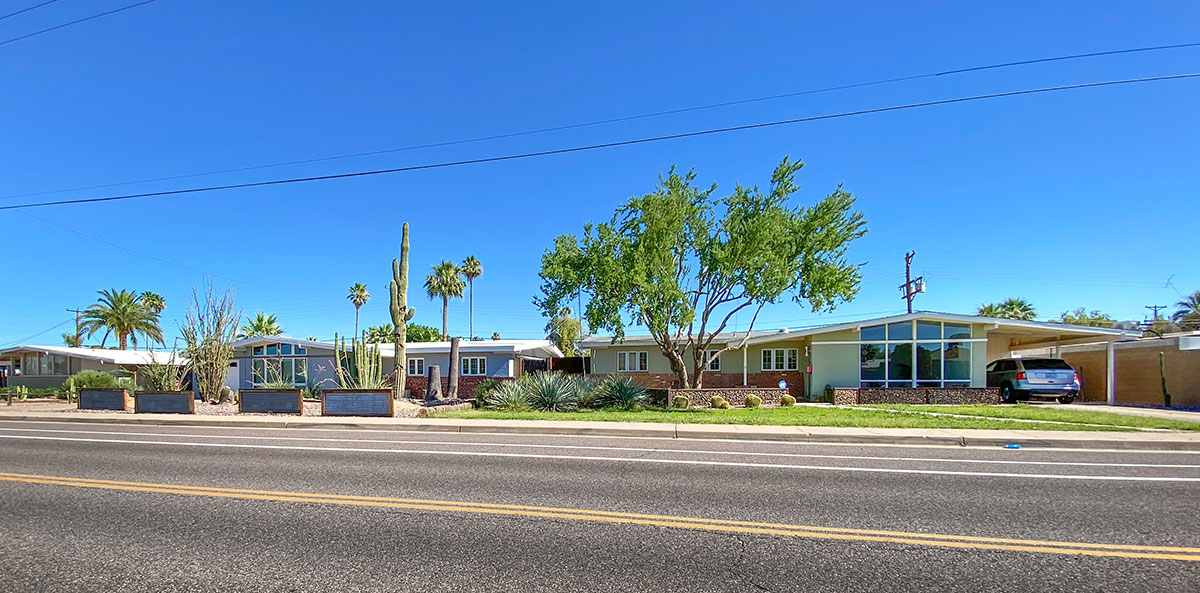 Some of the models feature a more traditional ranchy elevation.