Hohokam Elementary School
Designed by Ralph Haver AIA in 1959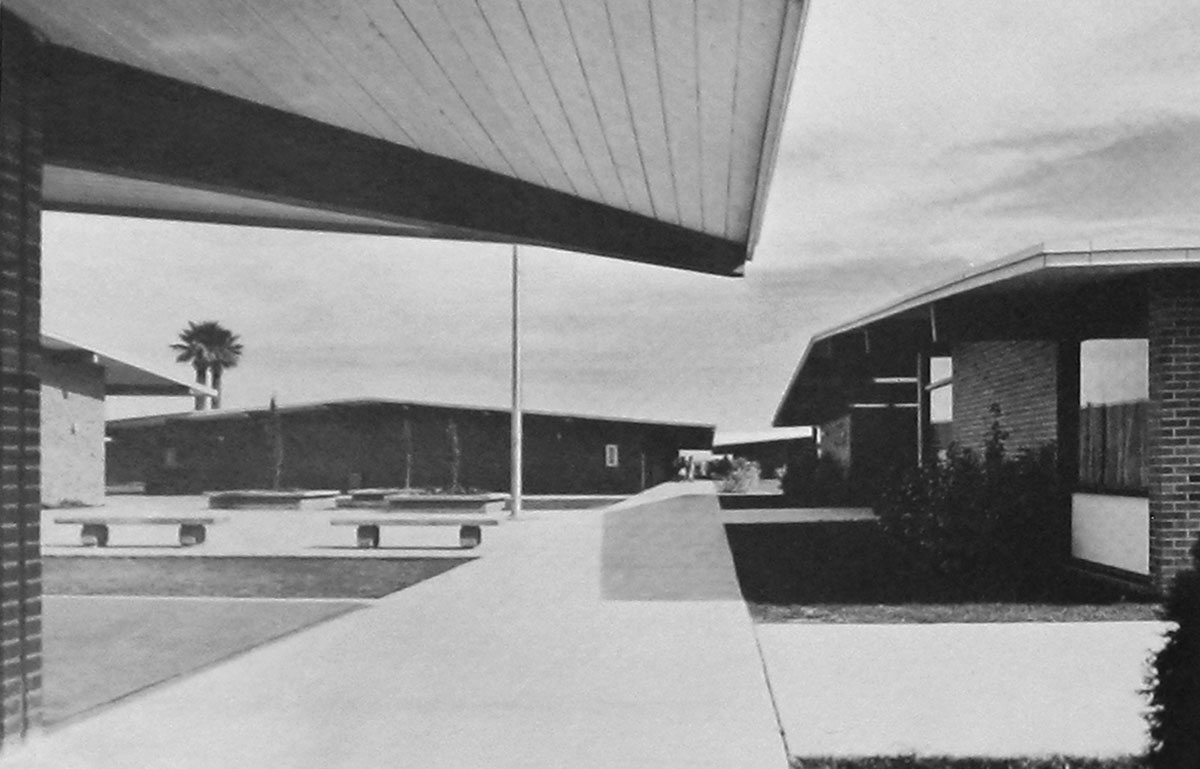 Hohokam Elementary was one of several Phoenix and Scottsdale schools that Ralph Haver & Associates took pride in by designing human spaces on a tight budget. The Hohokam plan grouped students in 8 buildings to accommodate three different age groups, each with access to their own restrooms and play areas.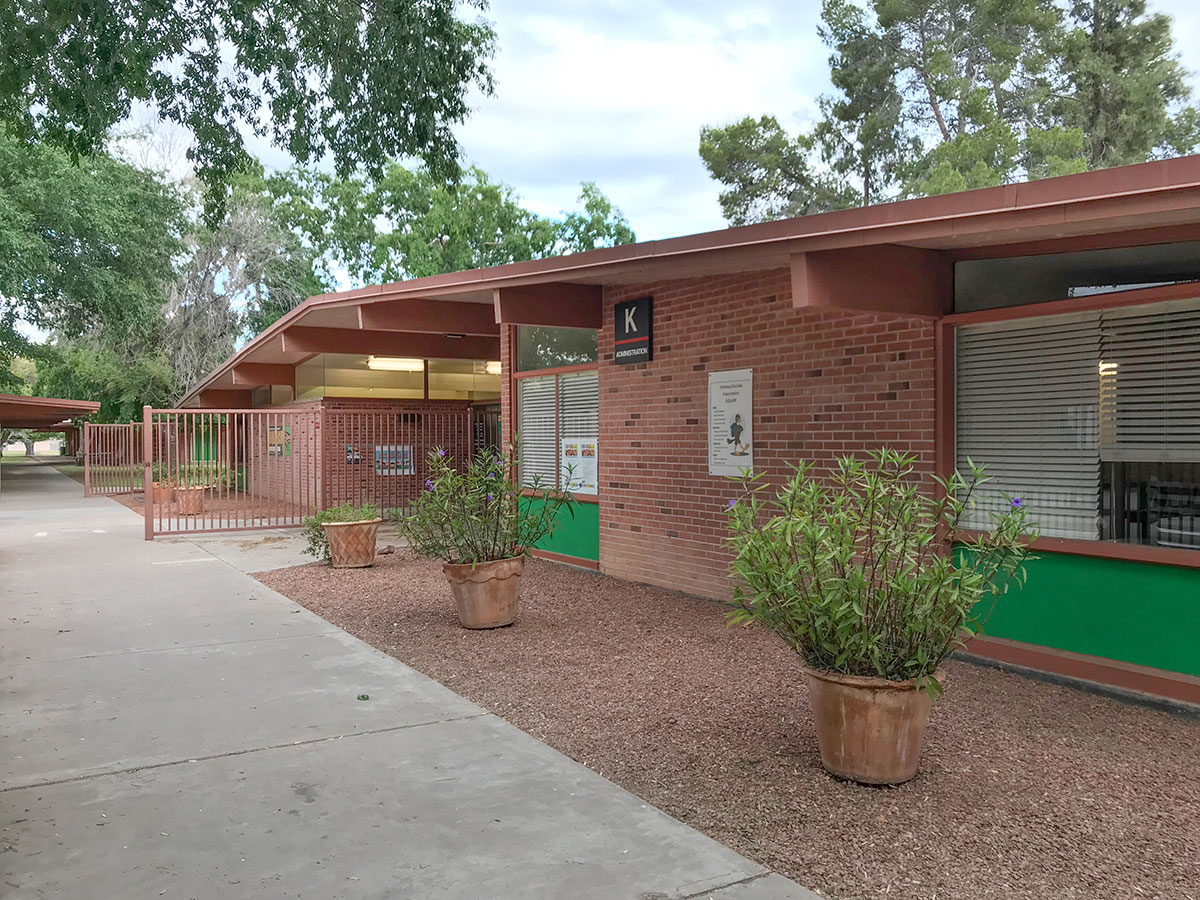 Administration offices and a new concept of "cafetorium" made up the central core. As elementary school safety concerns ramped up in the post-Sandy Hook era, this vulnerable plan needed to be rethought. SPS Architects of Scottsdale was hired for the task in 2019. Community meetings with parents, neighbors and employee stakeholders were held to gather input about how much of the campus, if at all, to preserve. The campus was aging into its 50th year and approached qualifying as a historic site; it was critical that contemporary standards of safety and pedagogy were folded into the new plan, as well as sensitivity to qualities that made this mostly modern masterwork of elementary school design a point of pride for Scottsdale.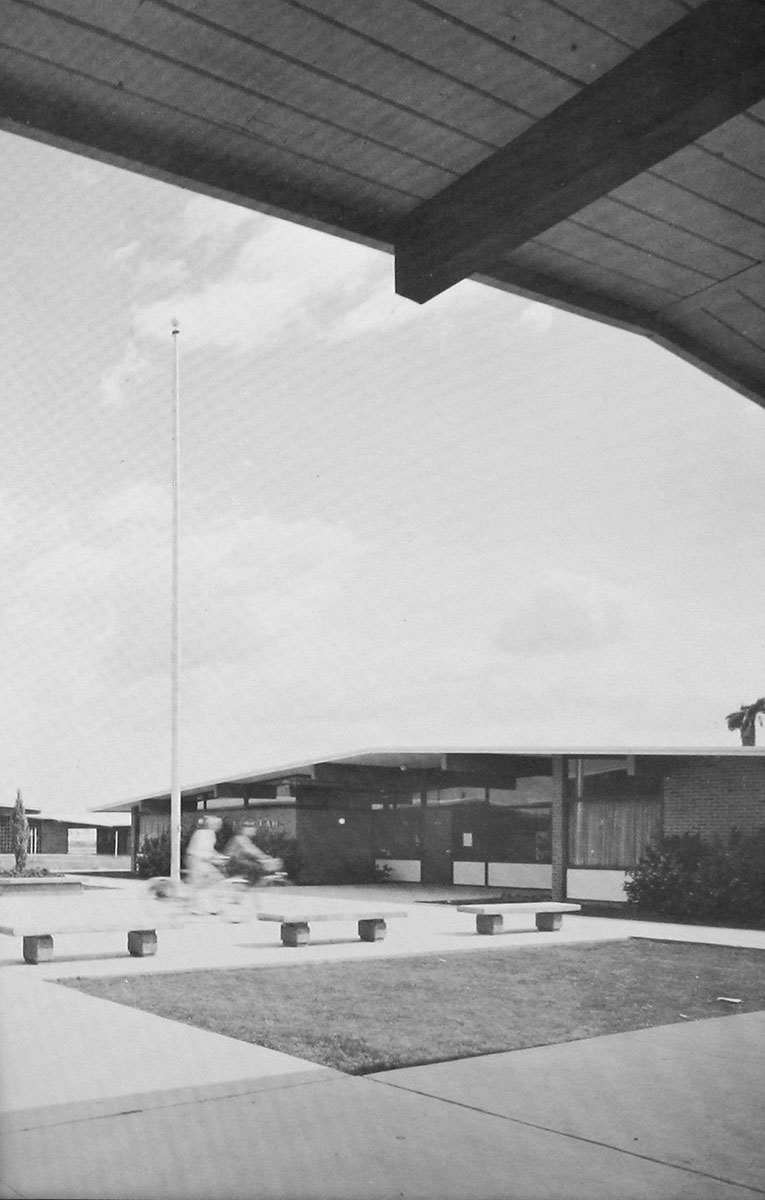 The Hohokam campus buildings are not too different in character from Scottsdale's nearby
Town and Country Haver Homes
near
Coronado High School
, with their low-sloped rooflines, high clerestory windows and deep eaves that let in plenty of light yet protect from the desert sun. The homey human scale has made the campus attractive and familiar to little persons for over five decades.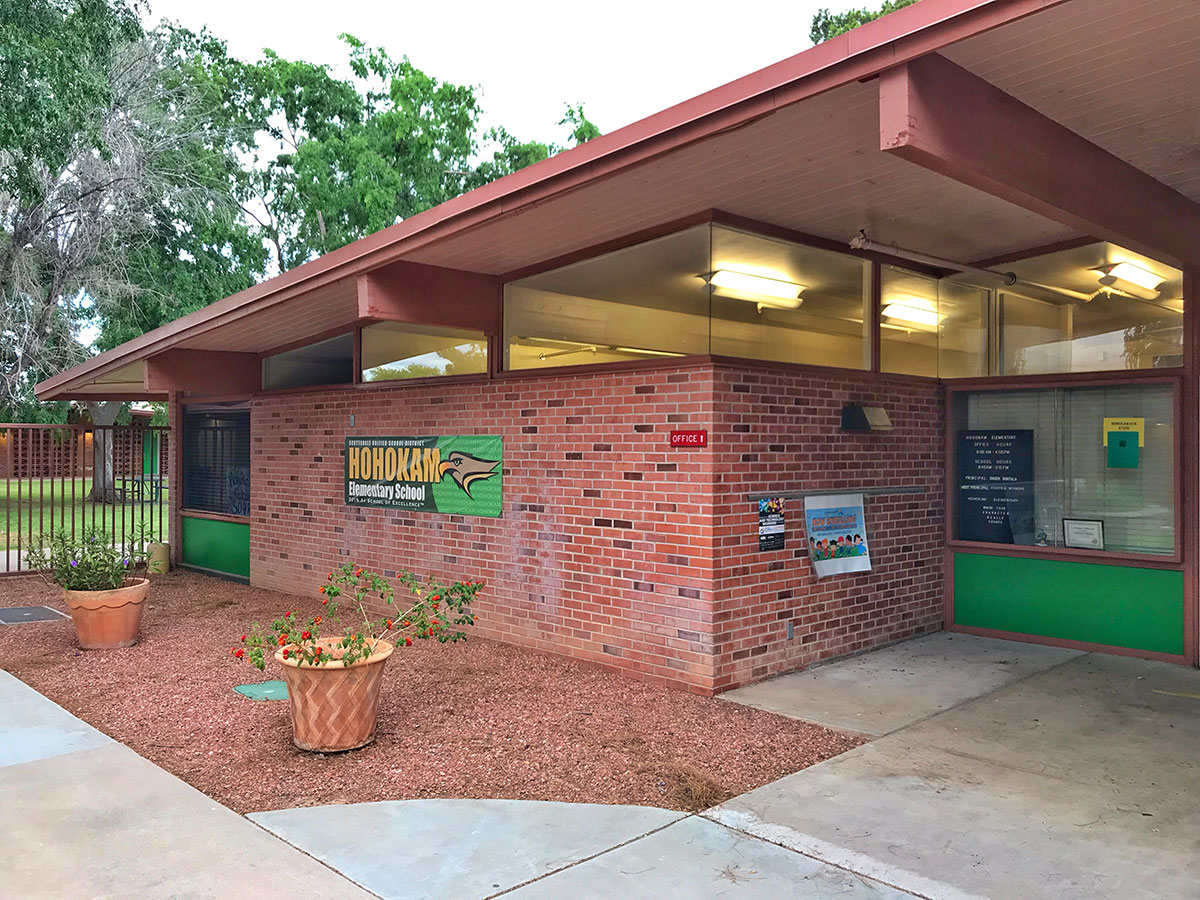 Set back at the center of campus, the administration office needed to be brought up to the northern perimeter to reduce visitor foot traffic only to necessary areas and act as a defensible barrier to student activities behind it.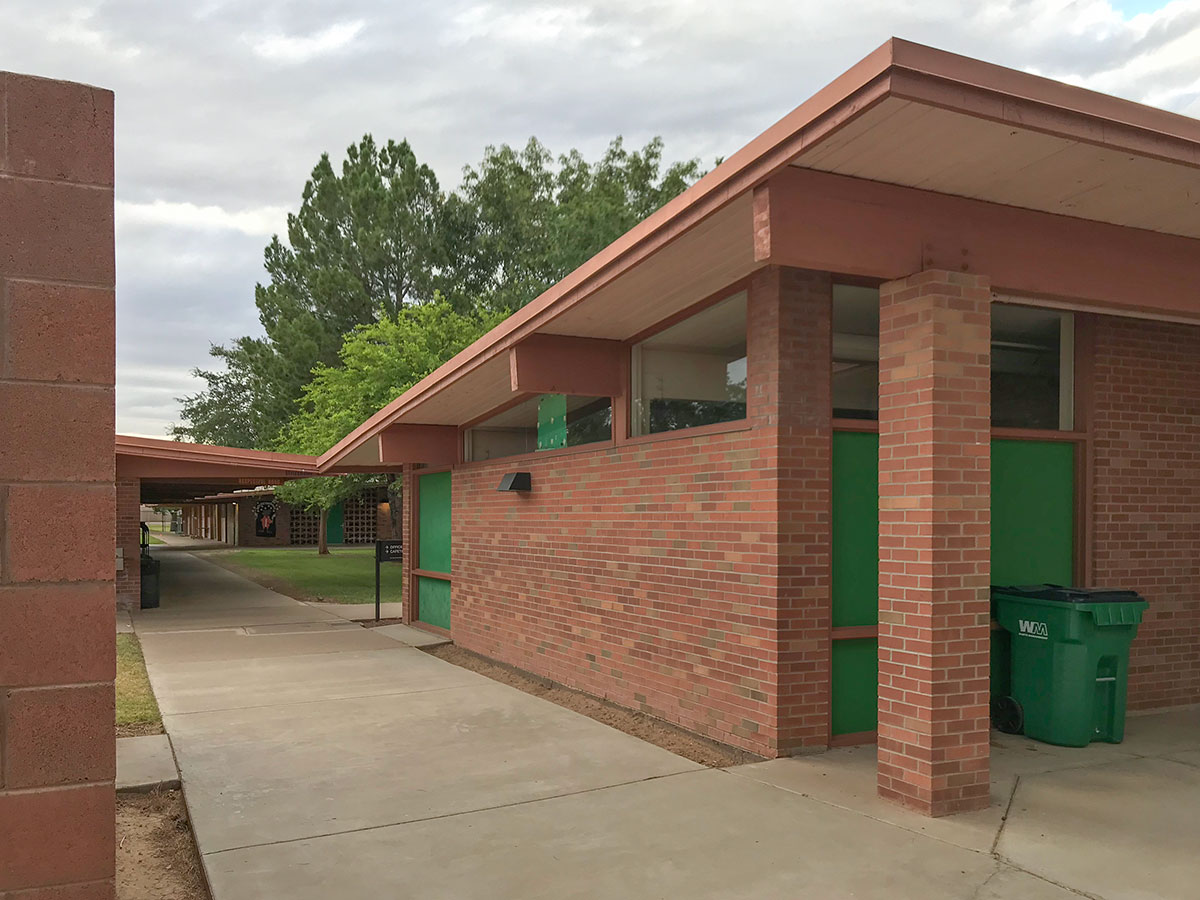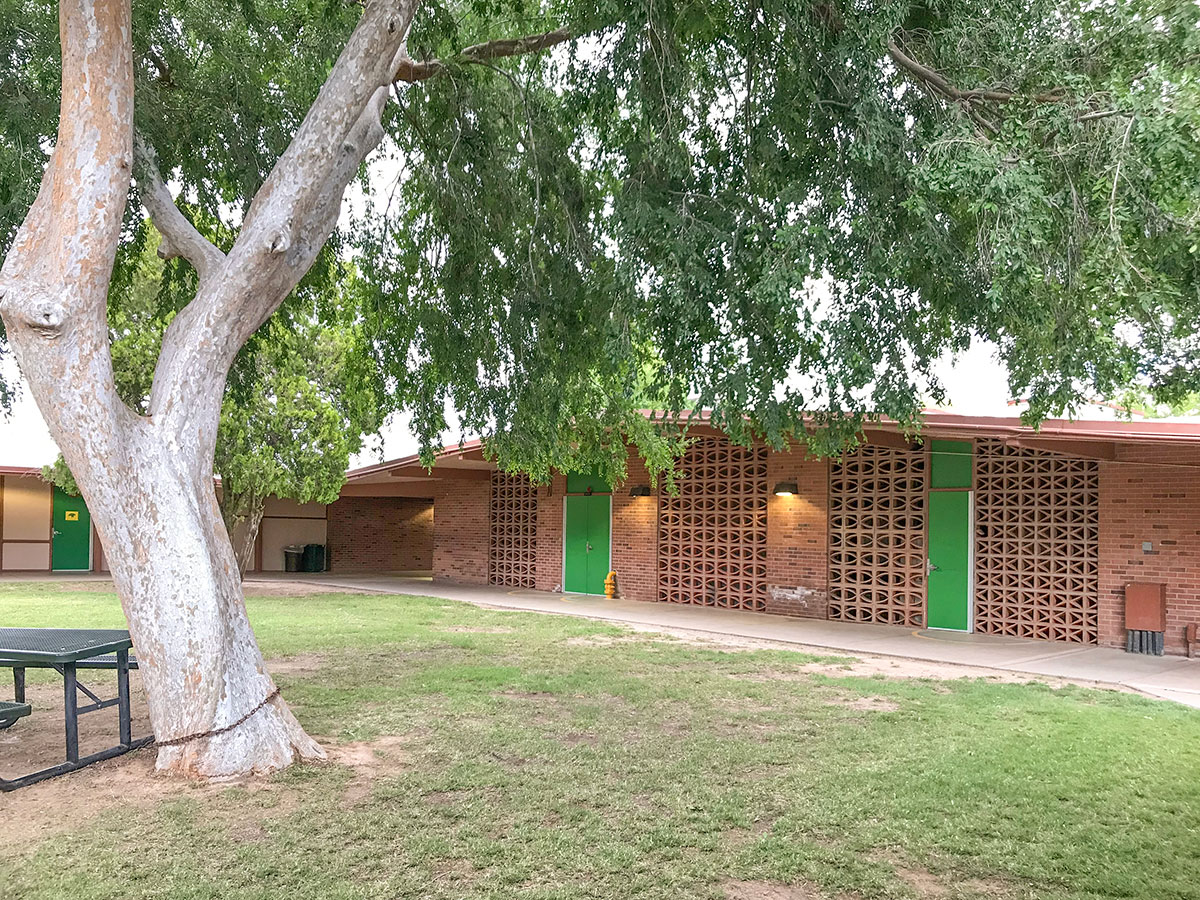 Haver really loved to use breezeblock in both residential and commercial projects. The red breezeblocks are rarely seen in Phoenix today, but were used on at least one additional Haver project, the 4747 Office Building of Phoenix, now demolished.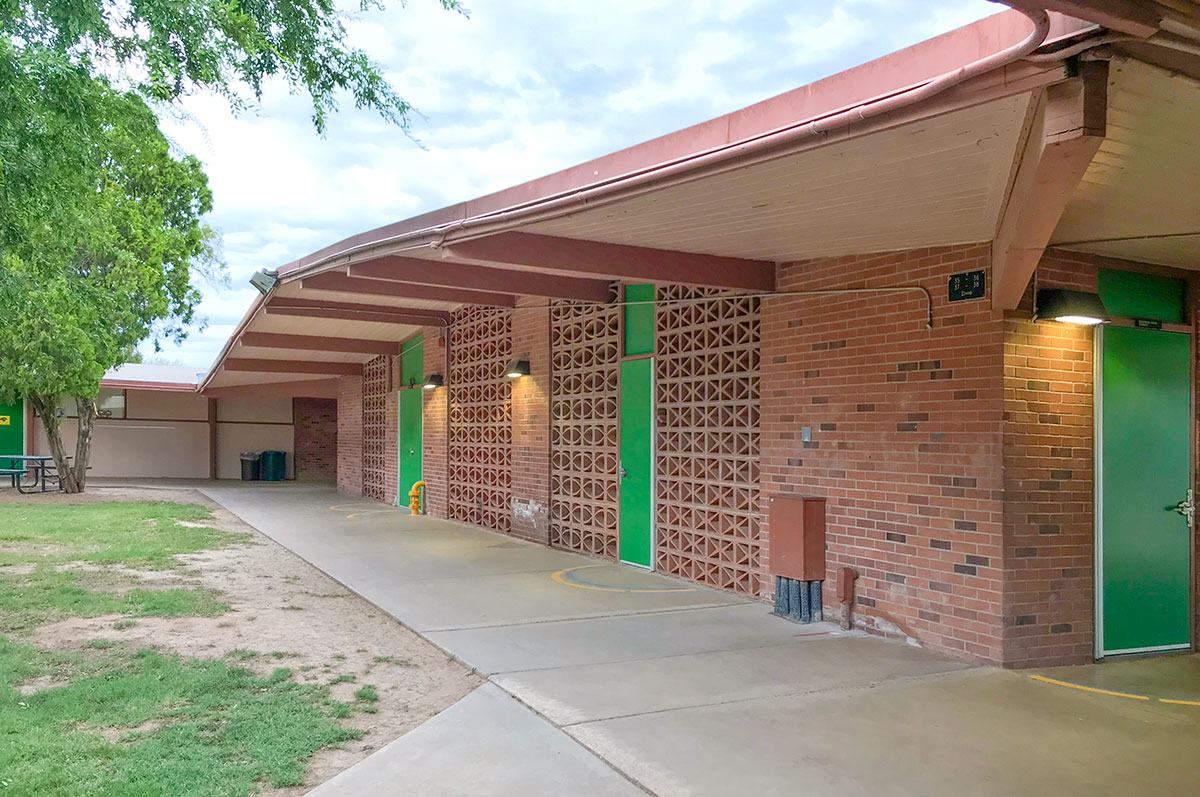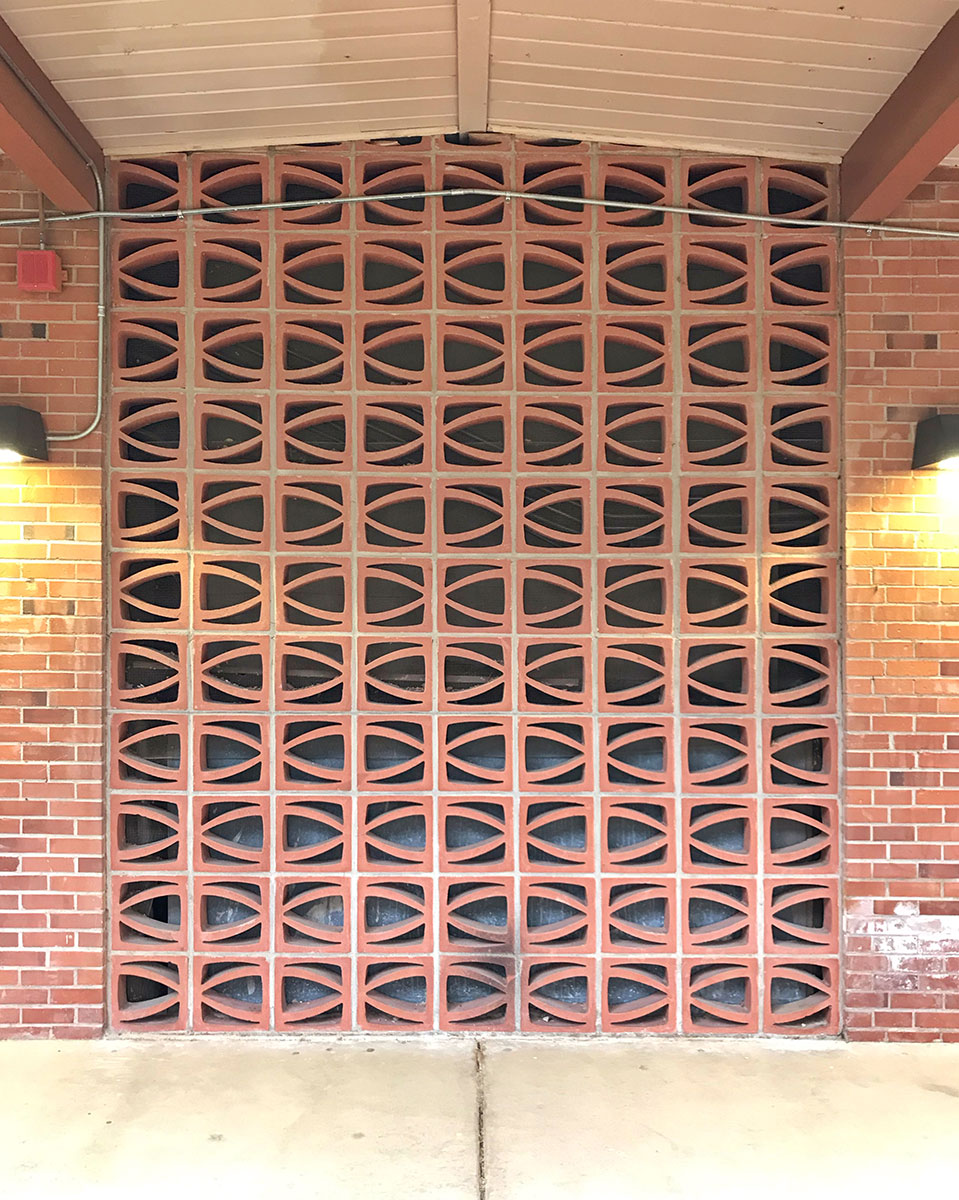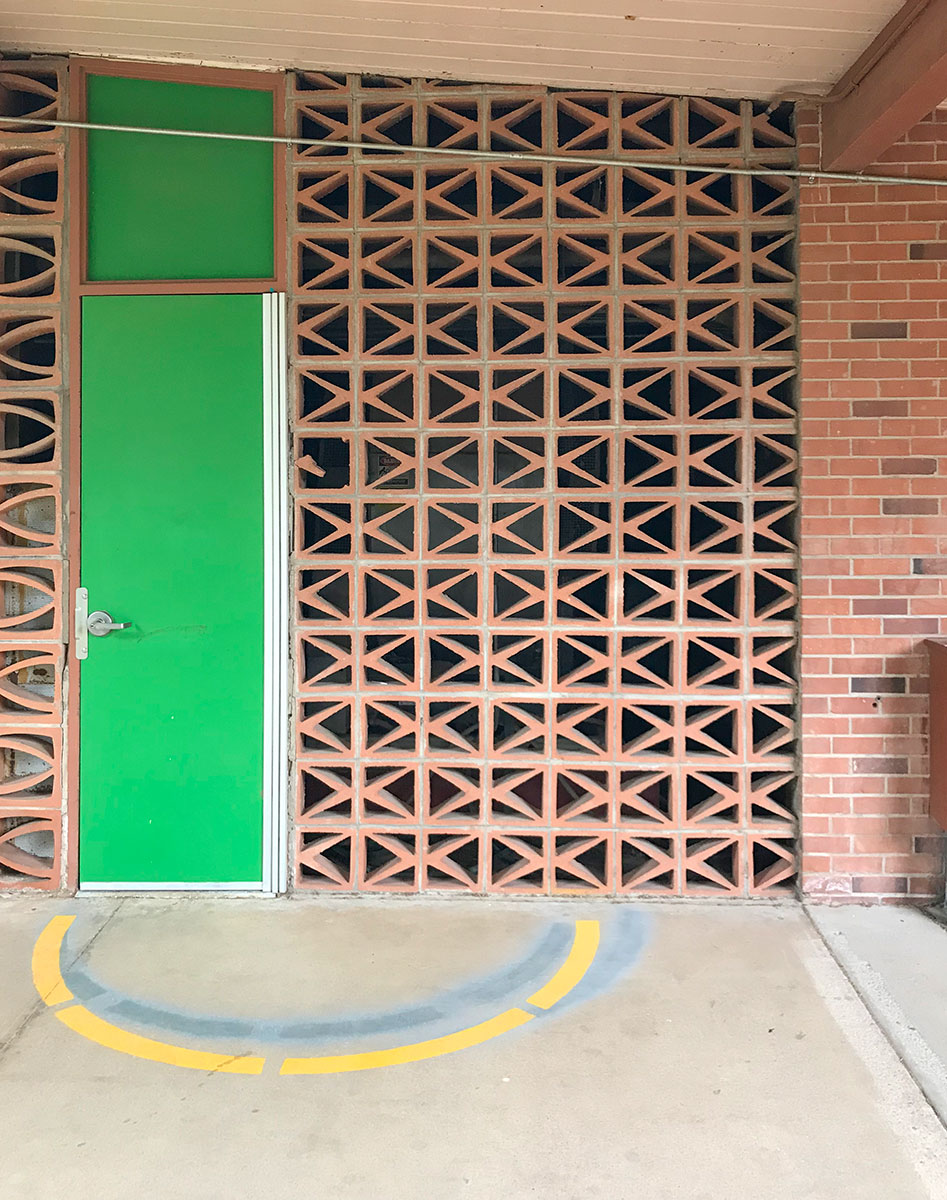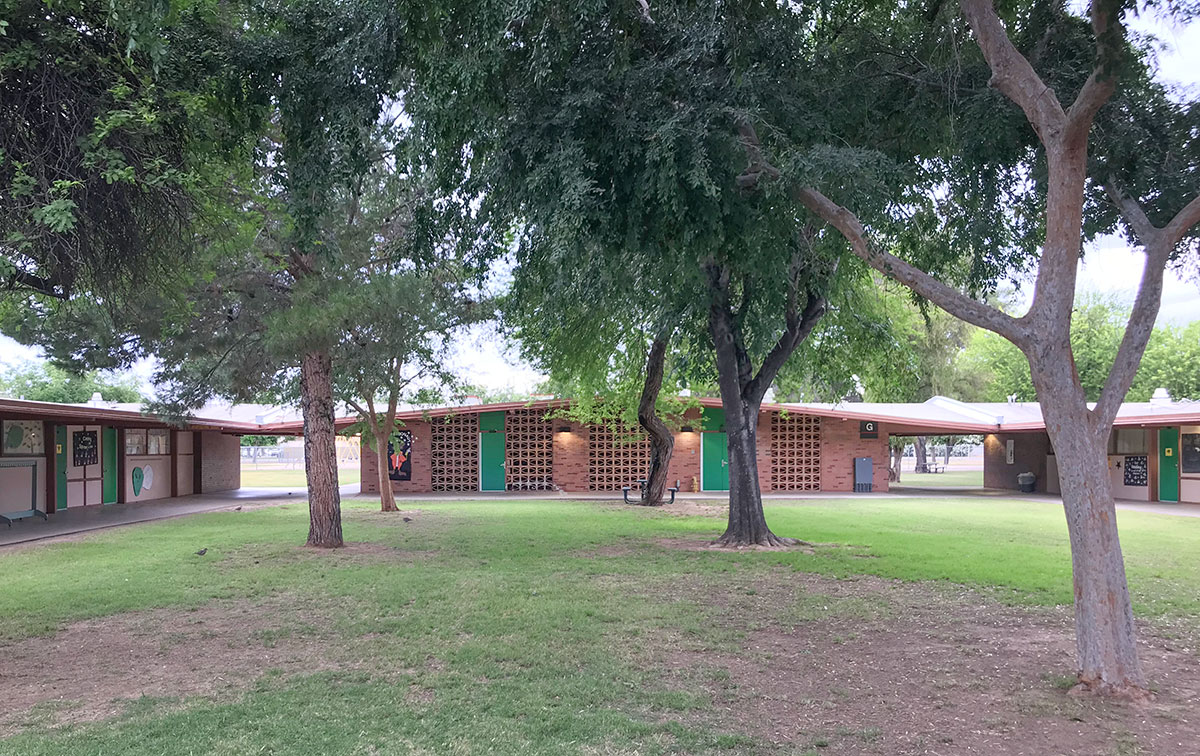 With eight buildings arranged on site like a checkerboard, the space captured in between them created a place for students to safely gather, study, exercise and play. Mature trees provide movement and shade the open space.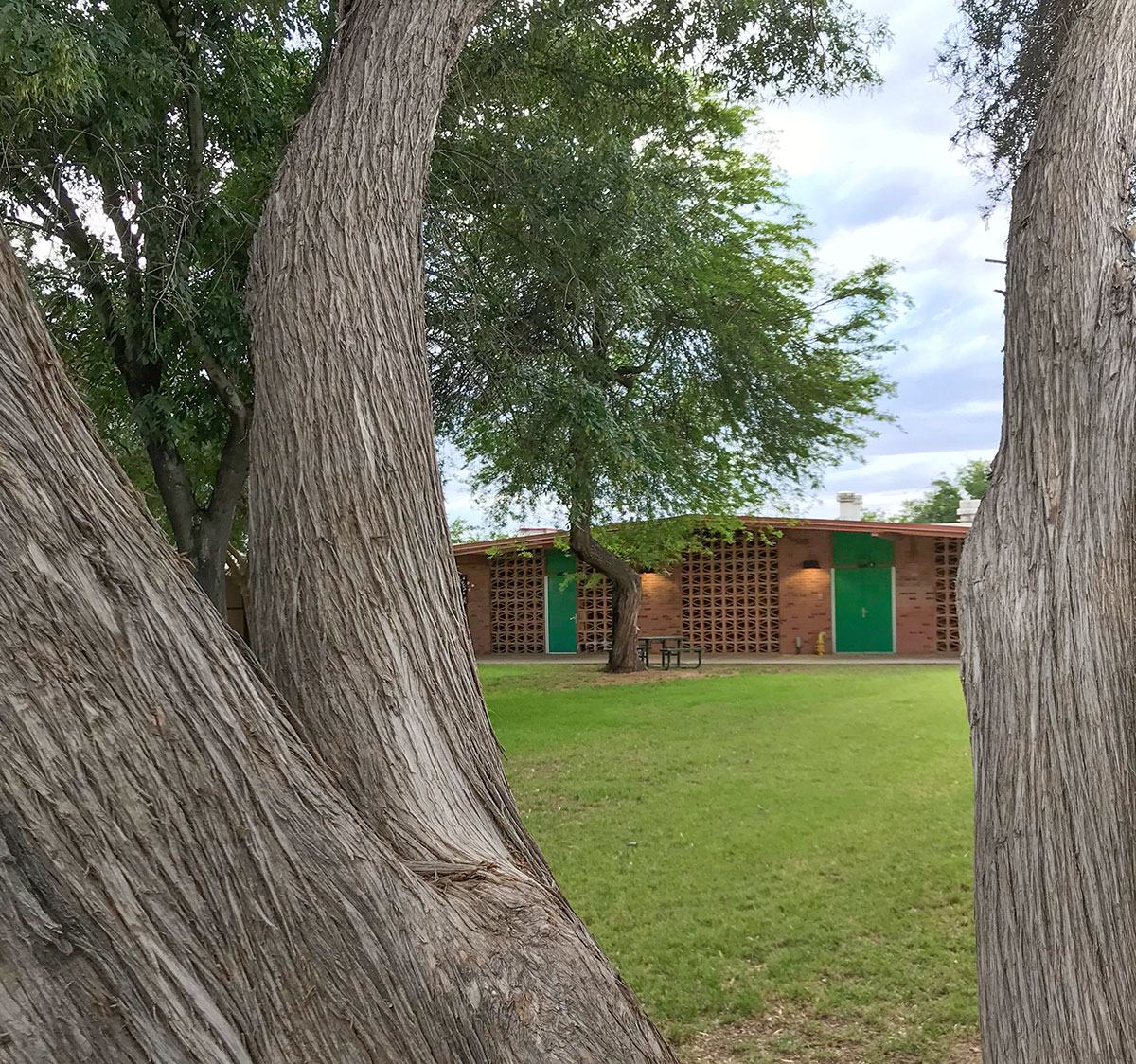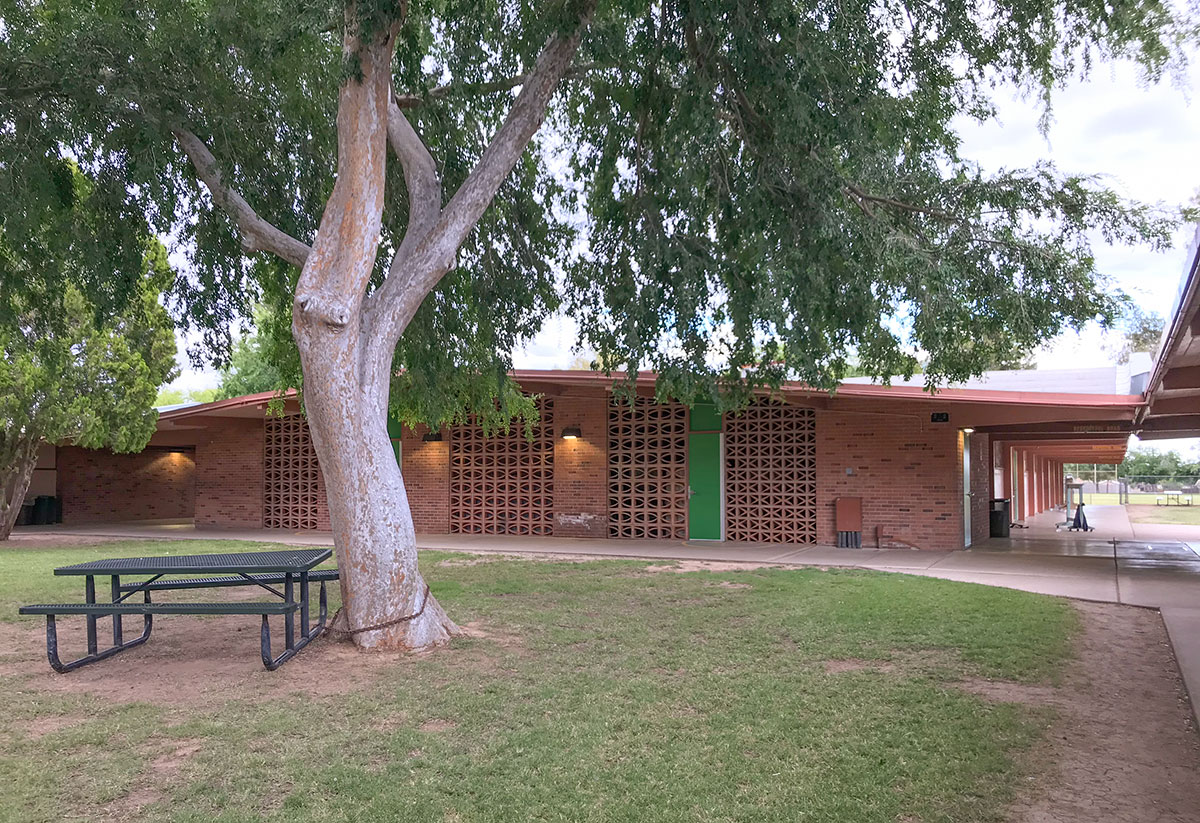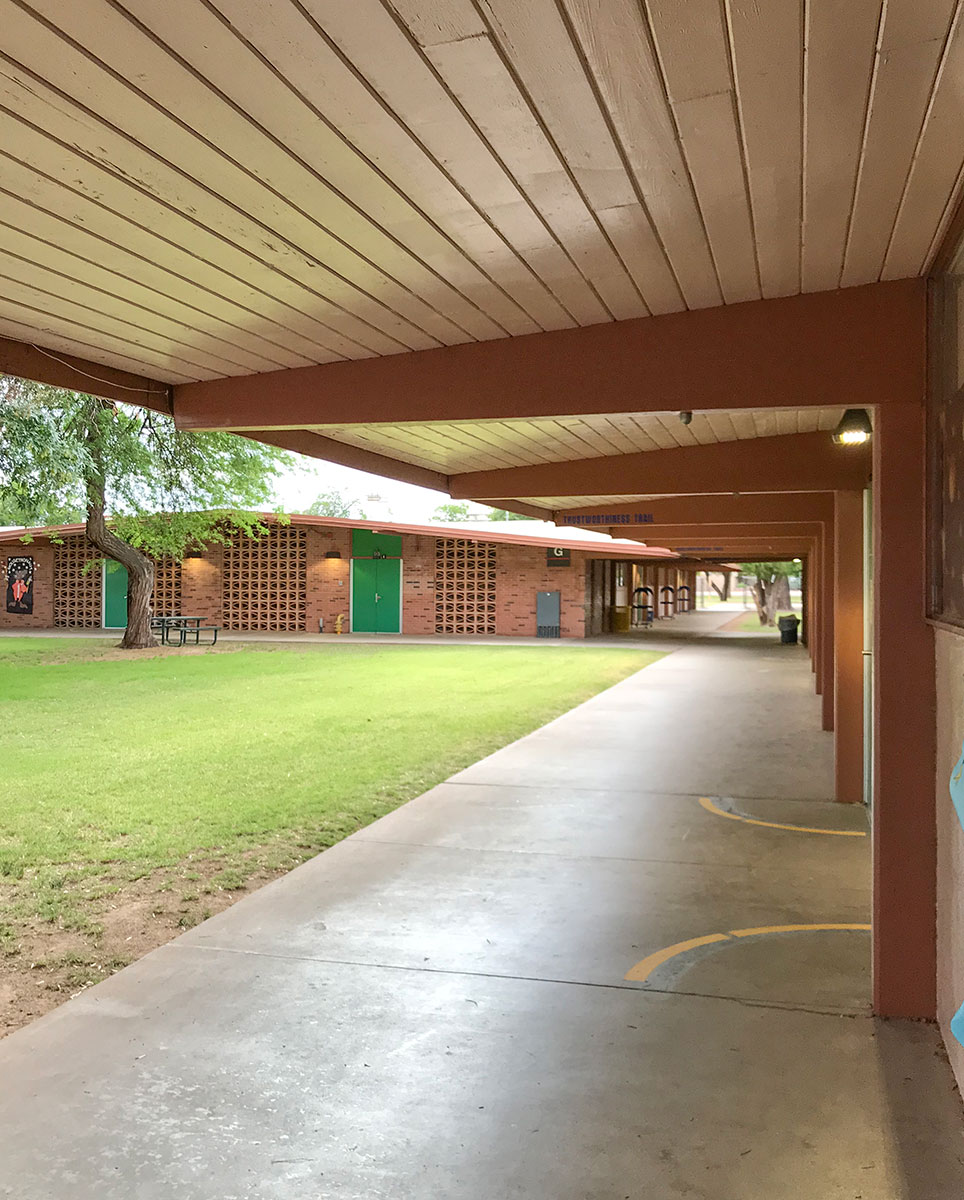 Eight foot eaves support a deeply cantilevered roof that provides generous shade and much-needed protection from the summer sun or torrential desert storms. A similar form factor was used on the
St. Vincent de Paul campus
in West Phoenix, built just one year previous.