Ralph Haver's Office Building on Missouri near 12th Street
1133 E. Missouri, currently the Phoenix Boy's Choir building. Built in 1962.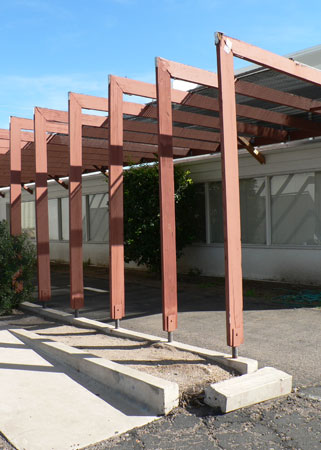 The building is pretty unremarkable and now has a second-story addition. This drive-thru shade element to be the most interesting feature. This is actually the building set back further from the street than the original.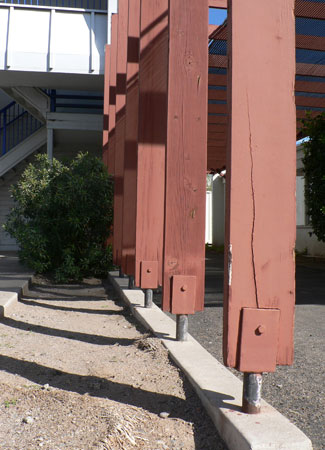 This connective detail may be helpful for those of you seeking to restore your carport posts.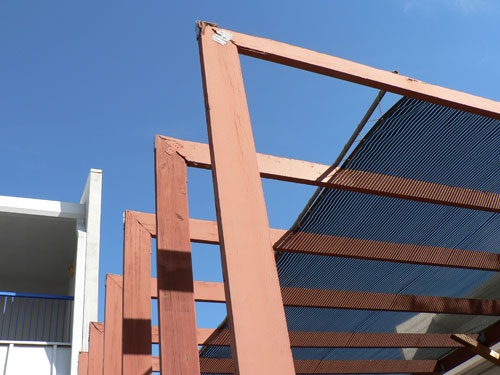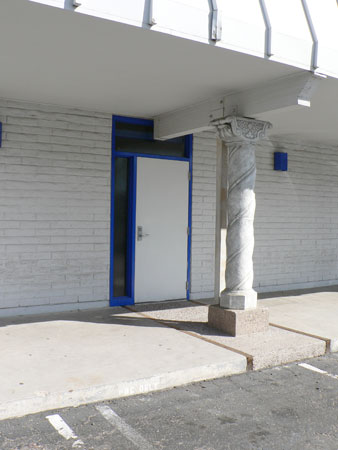 These ornate columns were salvaged from St. Joseph's Hospital and re-used in this strange new context by Haver.