Quebedeaux Chevrolet aka Paper Heart | 1954
"The House that 25 years of Better Service Built"
By Victor Gruen with Ralph Haver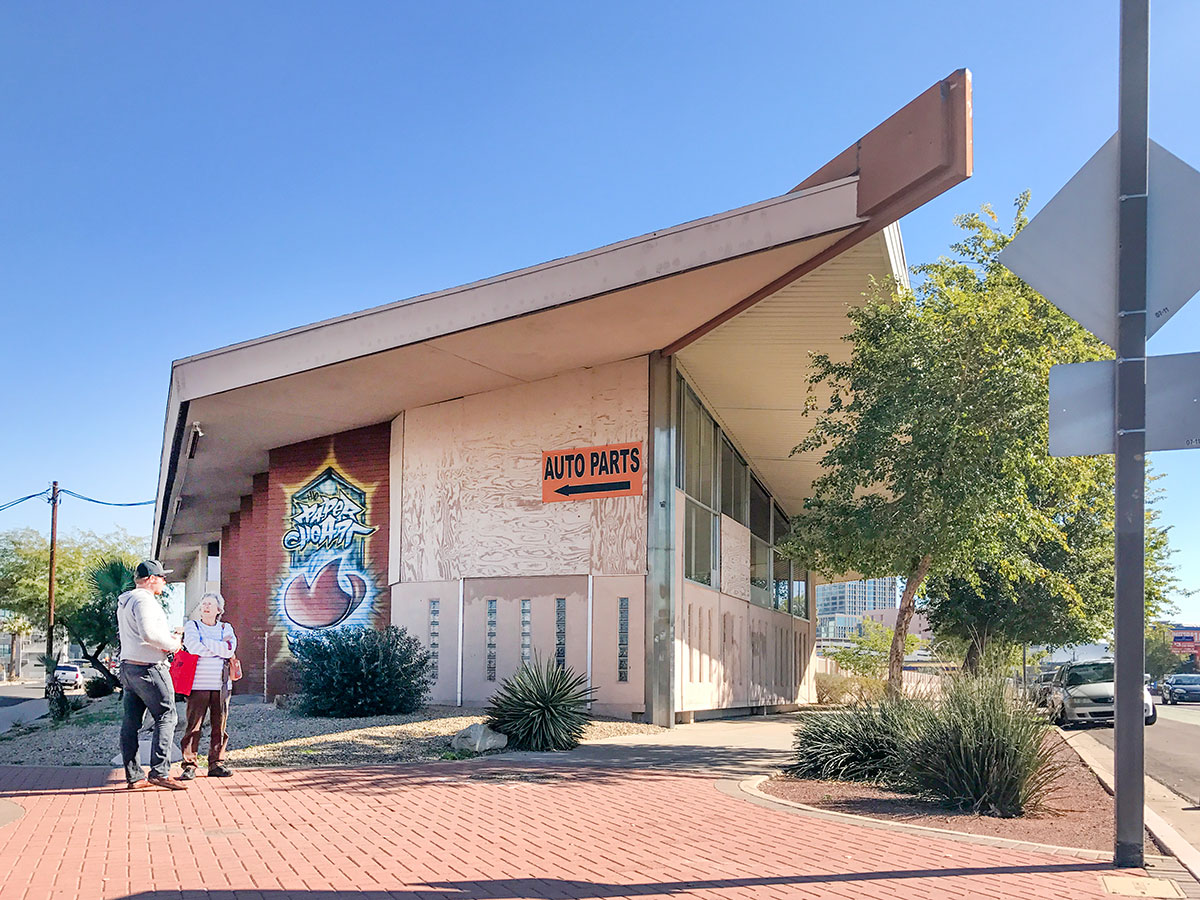 For over 50 years, the Victor Gruen designed Quebedeaux Chevrolet building has anchored the southern end of Grand Avenue to Van Buren, along the "Funset Strip" of Phoenix. Gruen was a master of visual merchandising as an early pioneer of the Shopping Mall concept. He actively engaged new ways of staging, lighting and even scenting commercial spaces.

Quebedeaux Chevrolet is no exception, using Arizona's most abundant resource—sunshine—to dramatic effect. A curtain wall of west facing windows is shaded by an ample eave, and the apex of the prow is punctuated by a laminated wooden beam of epic proportions.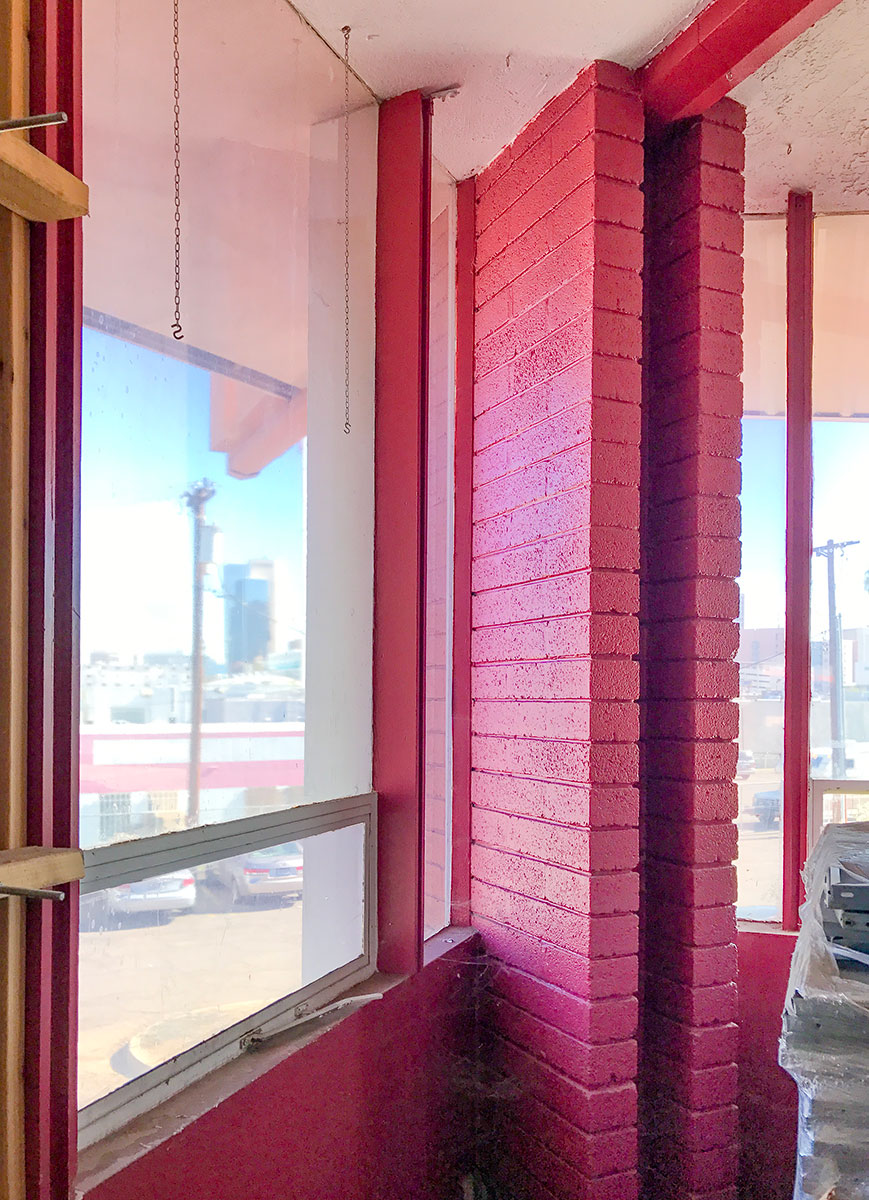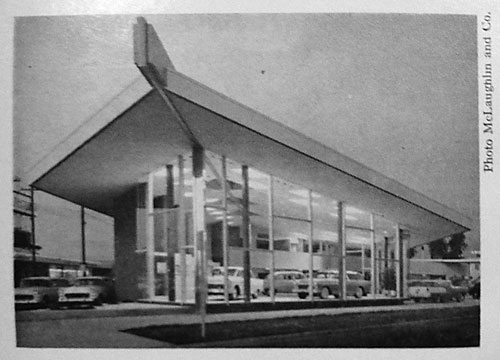 The contractor for the building was Mardian Construction. Supervising architect was Ralph Haver. The service department building was designed by local architect Max Kauffman.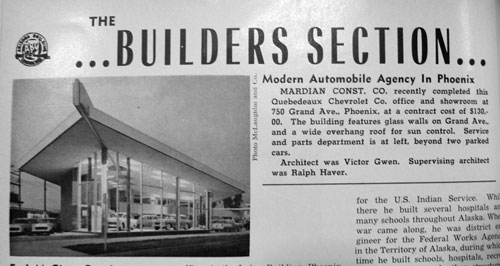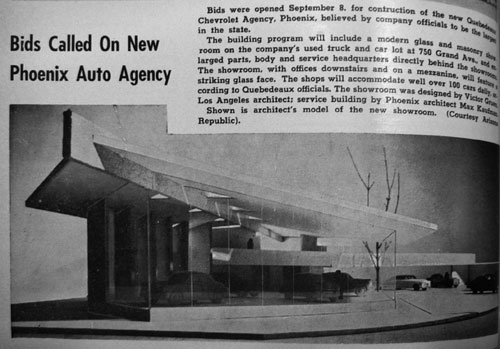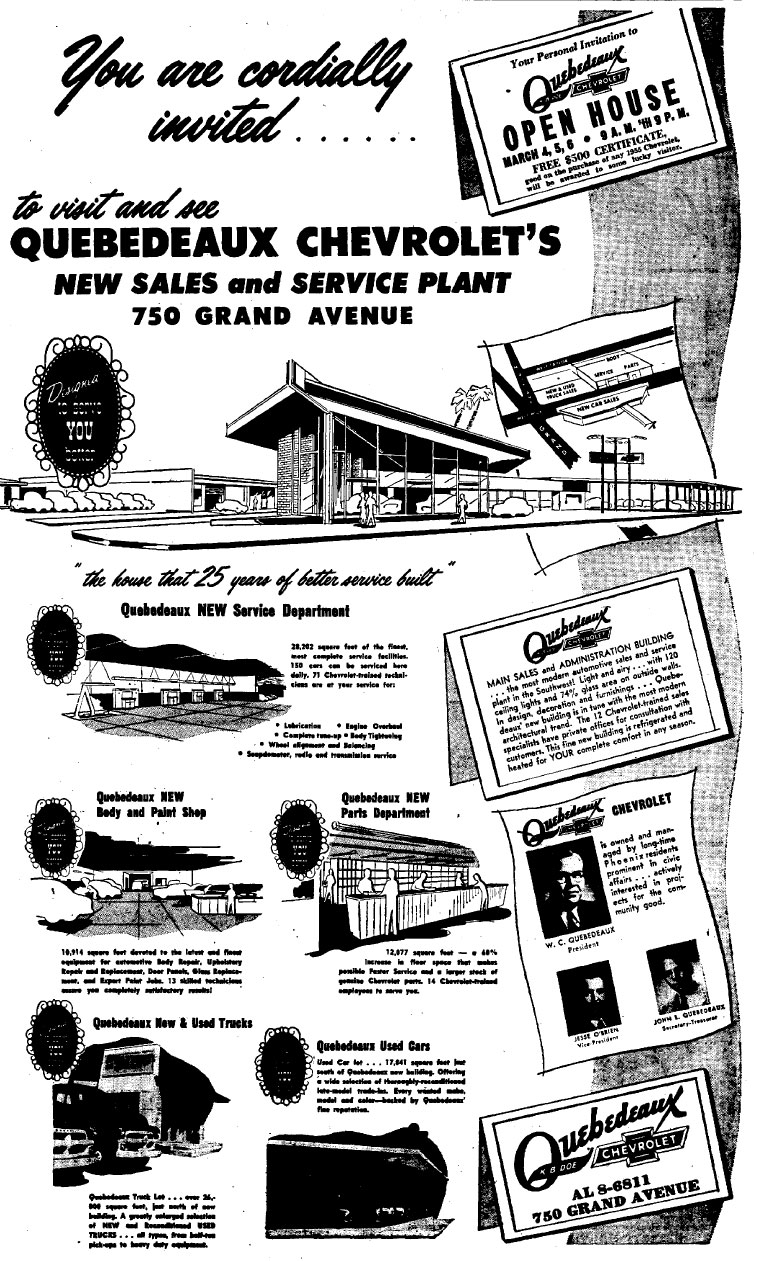 This vintage advertisement gives good details of the way the space was used in it s day.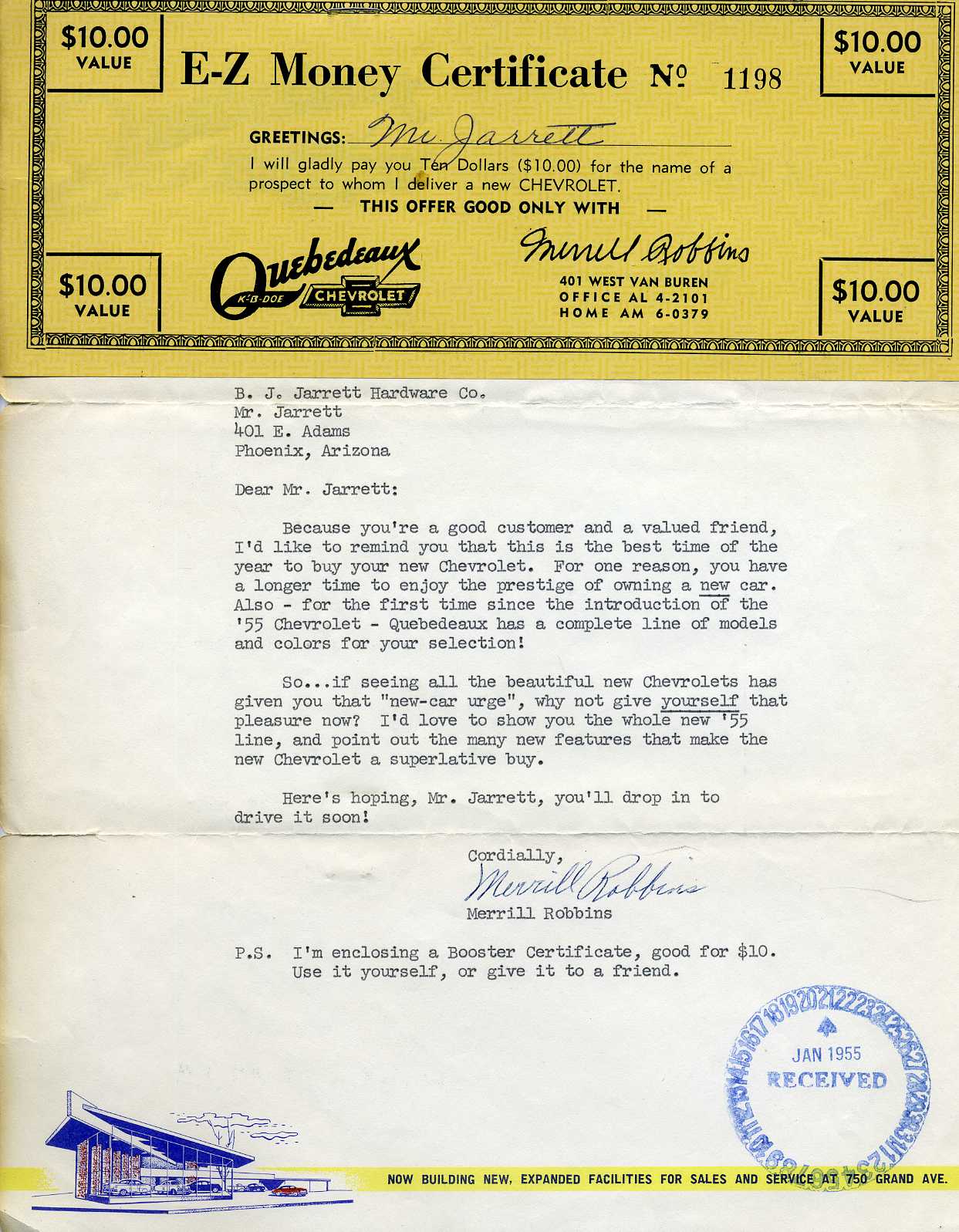 As downtown Phoenix became an unfashionable place to do business in the 70's and 80s, many businesses either fled or closed.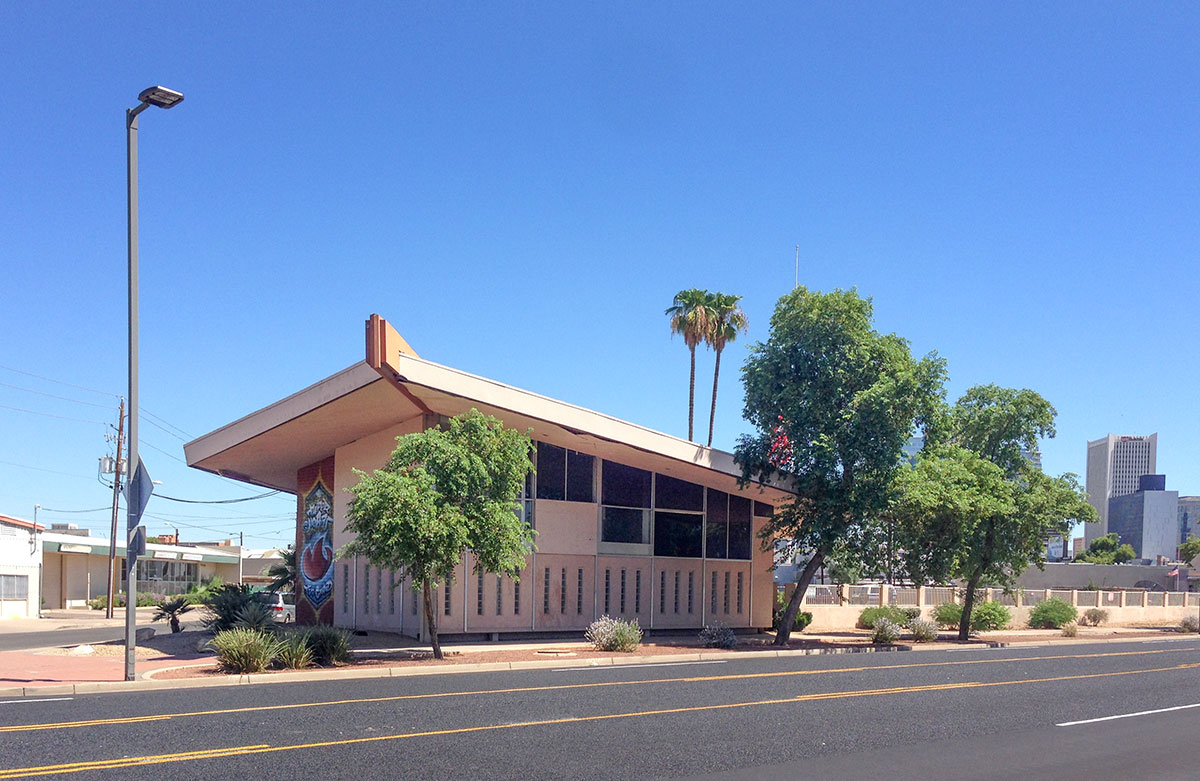 The Quebedeaux building was taken over by the artists of the Paper Heart brand for performance and exhibition space from 2004-2007. While their tenancy was brief, their impact was immeasurable, and this is how the building came to earn its contemporary nickname. An unblemished mural on the northwest side of the building has sealed its identity. Despite being used as storage for a nearby automotive company during its hiatus, the building is still referred to as the Paper Heart.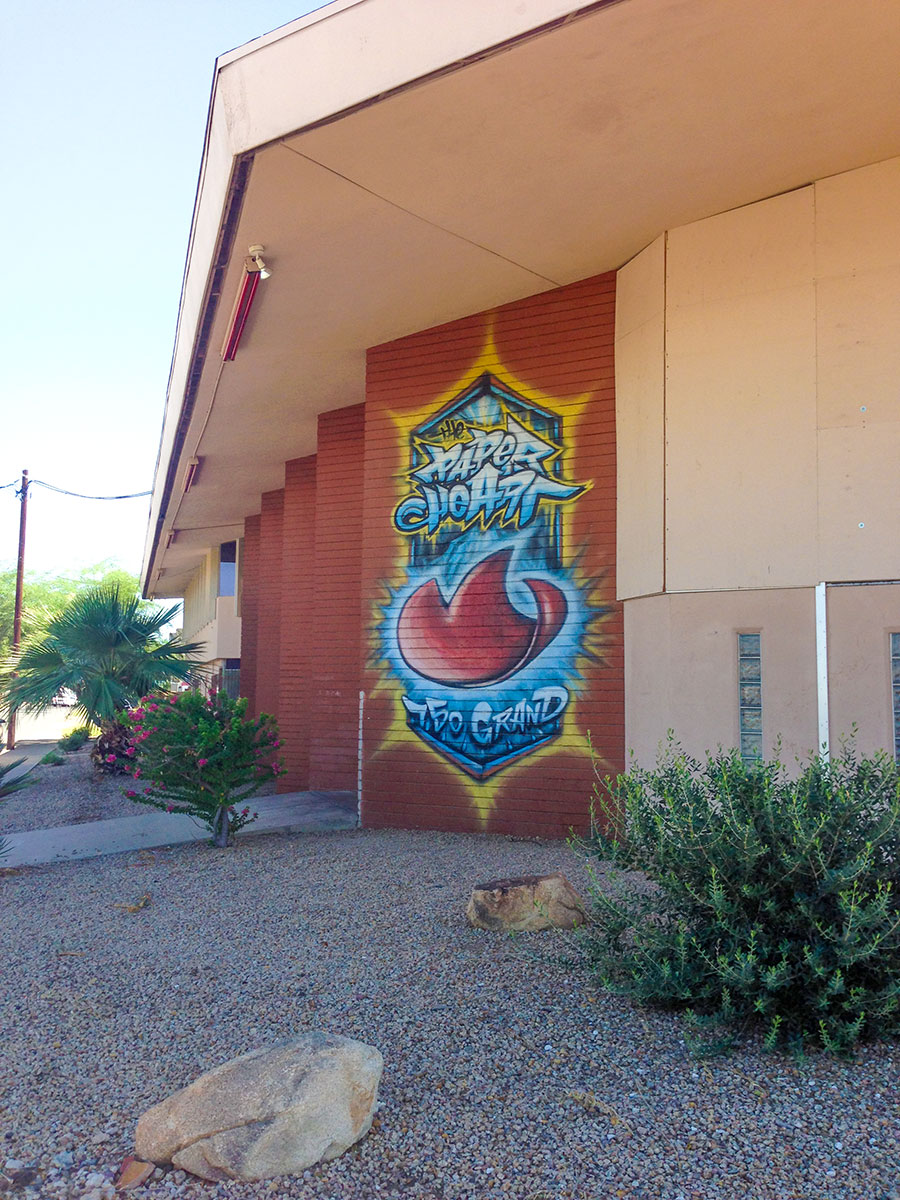 When Tuft & Needle moved into the neighborhood and across the street, they purchased the Paper Heart to protect it, and gutted the floor to ceiling detrius of equipment and materials that had accumulated under the previous owner.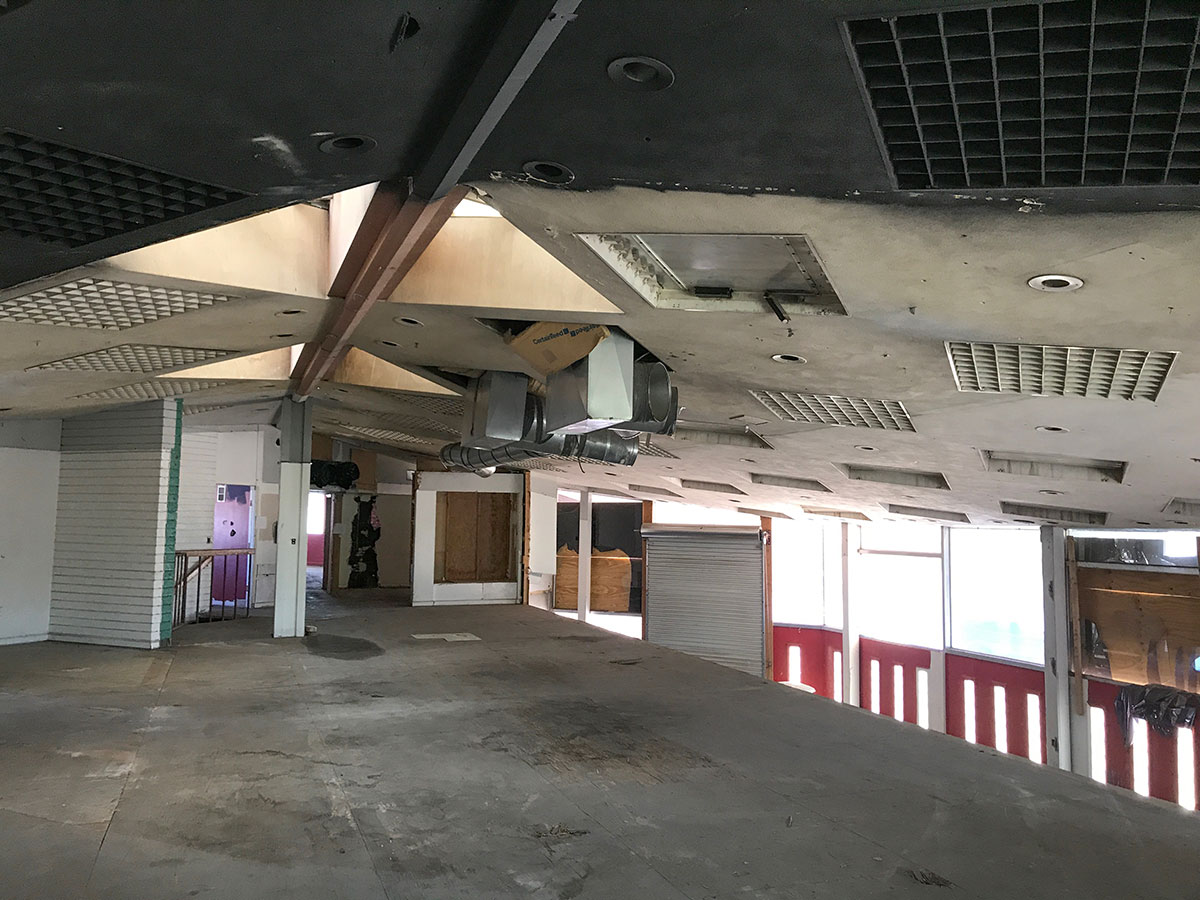 Mezzanine in 2018


Floor in 2018
Currently the property is held by Simon CRE, who seeks to preserve the building and develop it for a new tenant.

This property is perfectly poised to be a beacon of light and culture at the intersection of two of Phoenix's most historic arteries: Van Buren Avenue and Grand Avenue. With a healthy and thriving arts district along Grand, the Modern Phoenix community is eager to see the next and best use of this historic property. Photos ©2013, 2016 Modern Phoenix LLC and @2018 Arizona Preservation Foundation