Young/Belanger Residence
Designers: A-1 Construction, then Rob Rubin of The Construction Zone
Completion: 100%
Style: Midcentury Modern/Contemporary
Model: The Cholla
Notes: Rob Rubin of the Construction Zone added on an entire master suite on the back side of the home. One of the old bedrooms serves as a clever transitional space between the adult area and child's wing. Built-in cabinetry helps to maximize the space and minimize clutter. The kitchen cabinets are faced with hot rolled steel.
Contact: theconstructionzoneltd.com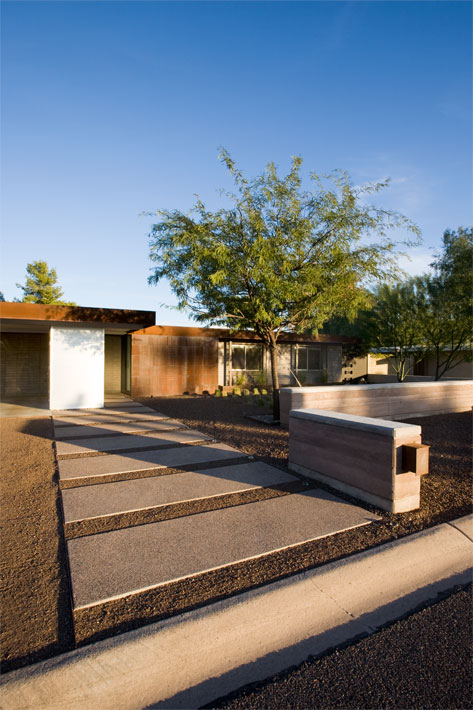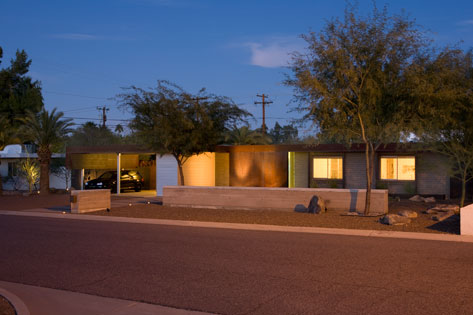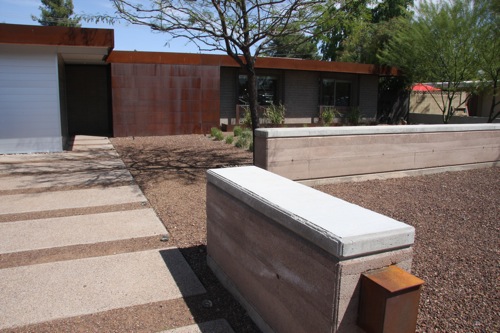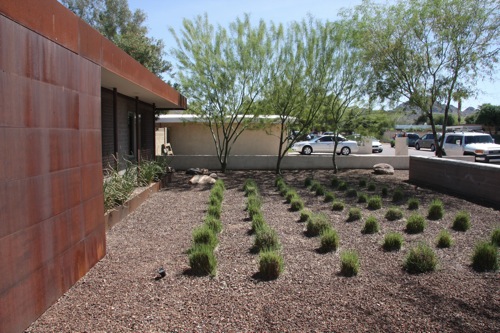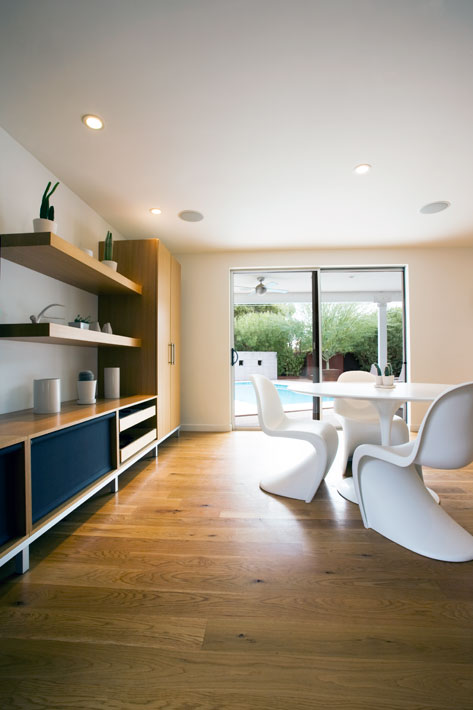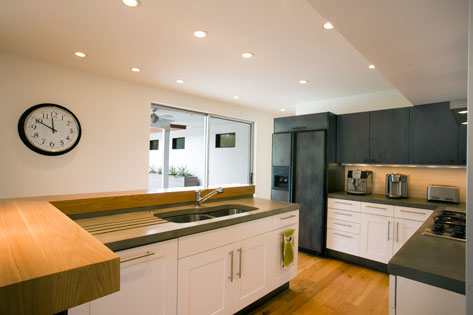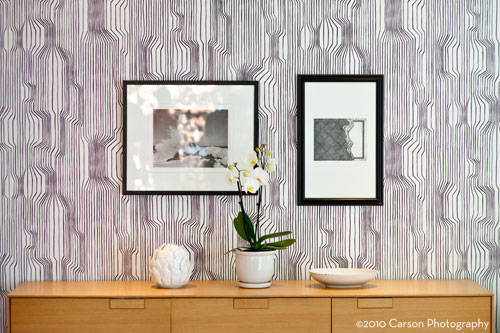 The bold use of wallpaper was a huge hit with lovers of pattern on the tour.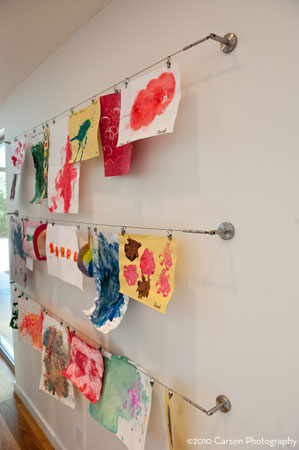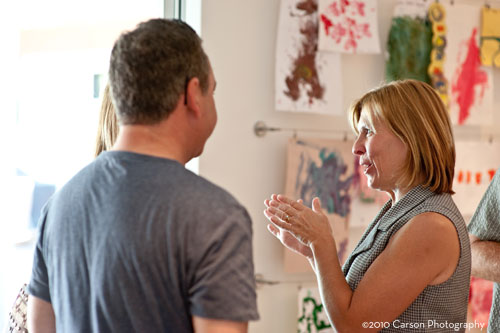 Neighbor Dana Schuette talks with architect Rob Rubin.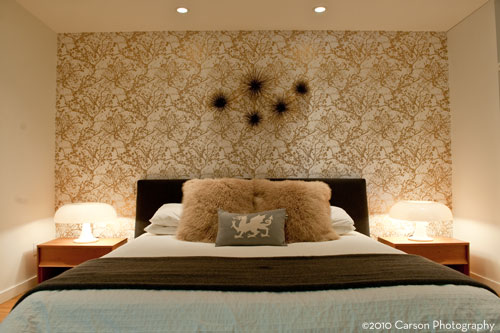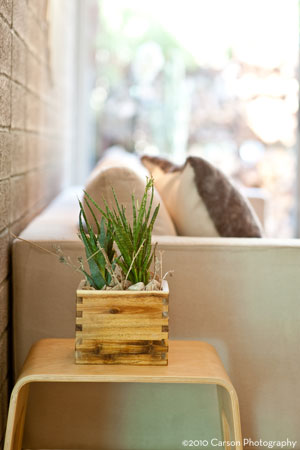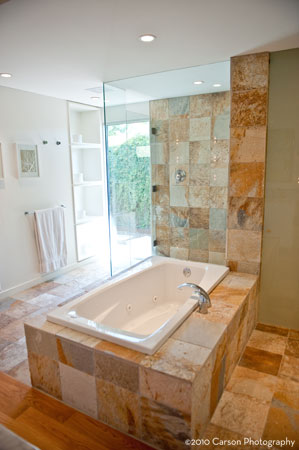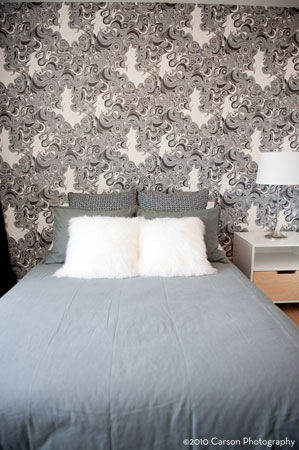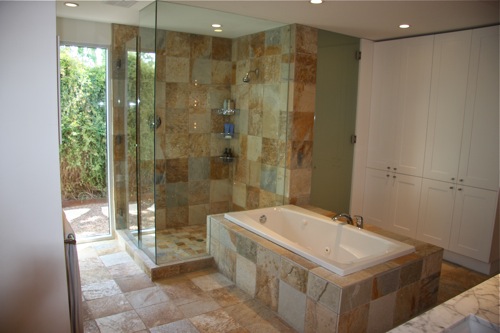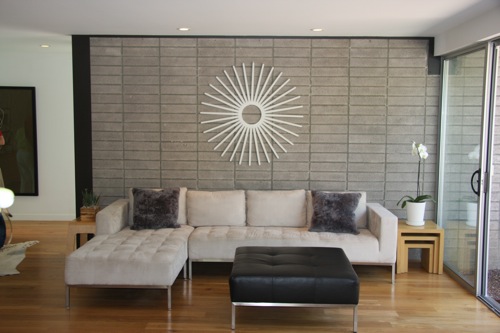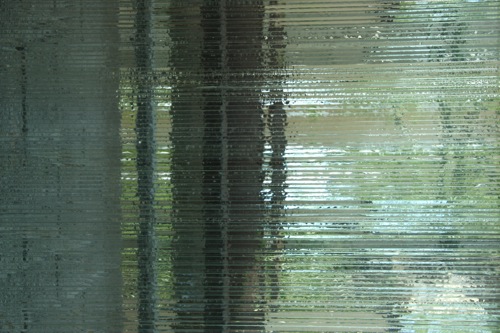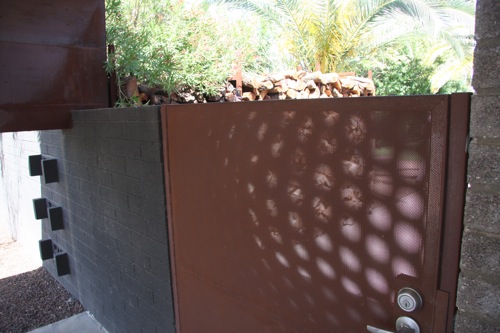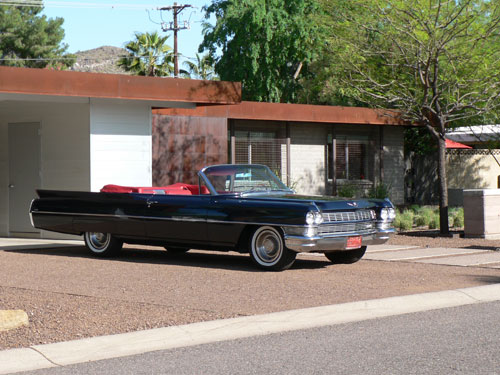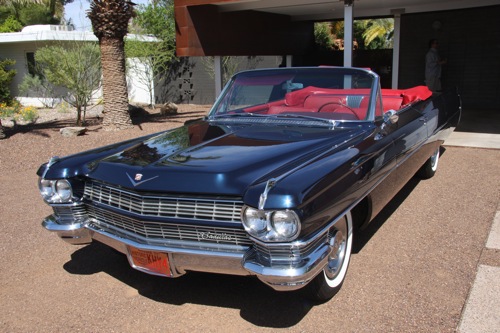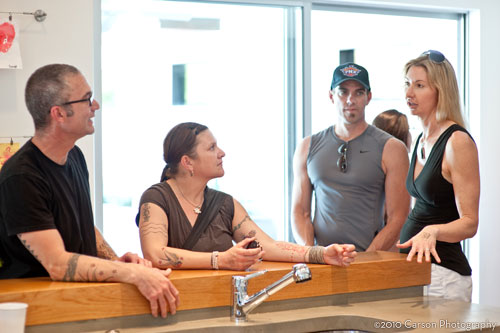 Modern Phoenix Expo exhibitor and sculputor John Tuomisto-Bell and his wife Julie.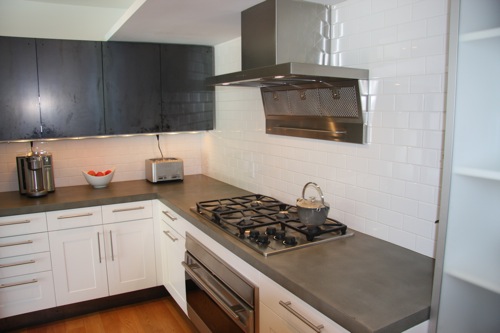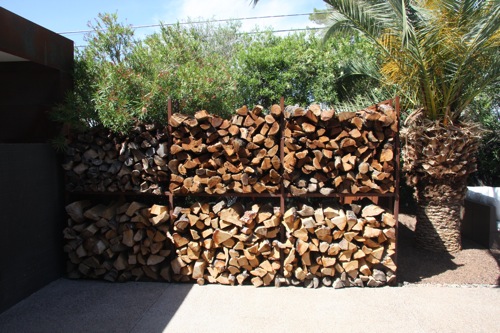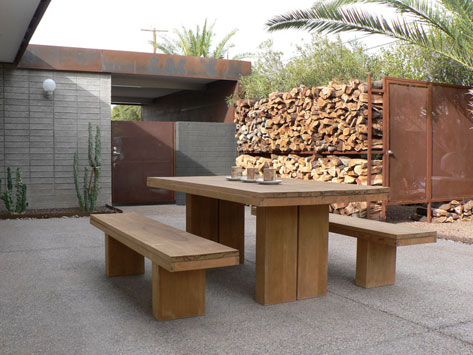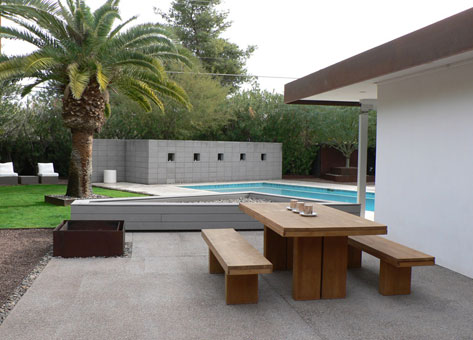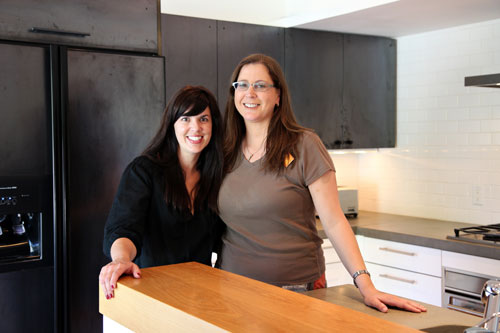 Homeowner Deanna Young and tour organizer Alison King finally connect after a long, busy day of touring.
Photos copyright 2010 Carson Photography, Alison King, Mike Williard, Rob Vallee.