Modern Phoenix Week 2010 + Home Tour of Paradise Gardens

Receive advance notice of next year's events!
Fun and educational seminars were held at a variety of venues throughout the week. Most events were free.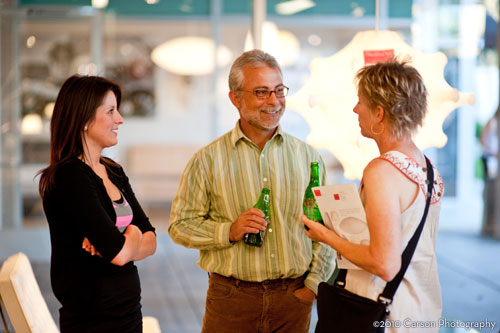 Summer Hill of Design Within Reach greeted hometour homeowners Ponciano Montoya and Delene Patterson of Celadon Group. DWR hosted two events for Modern Phoenix Week, and Ponci and Delene presented later in the season.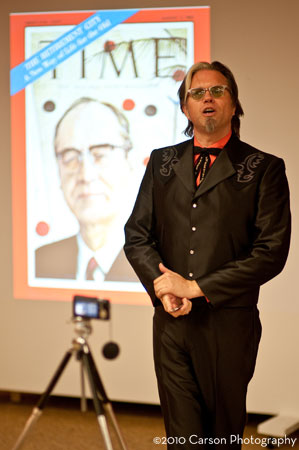 Marshall Shore brought his Phoenix Retro Spectacular talk to the East Valley, plus a great vintage film about Valley legend Del Webb and the history of Sun City.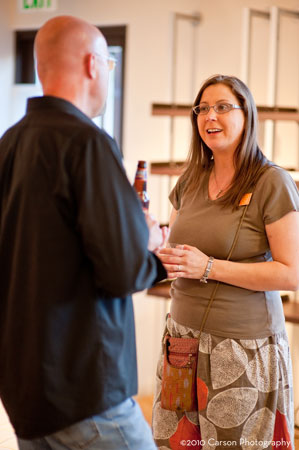 Creative Connect founder Dan Semenchuk talked about the ripe potential of Sunnyslope with Modern Phoenix Founder Alison King.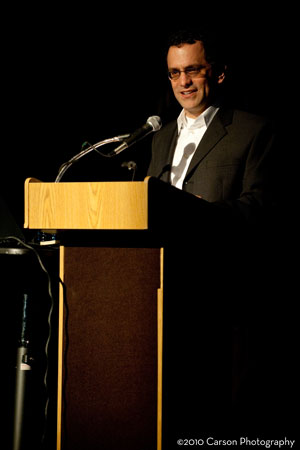 Keynote speaker Reed Kroloff of Cranbrook Academy gave an impassioned and dynamic overview of the Arizona School of architecture.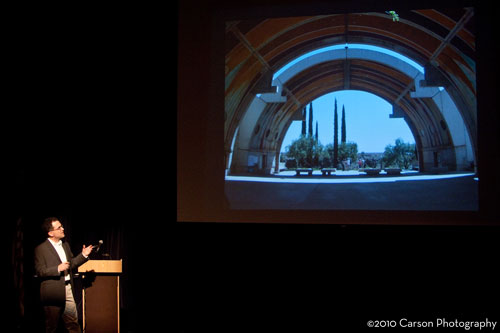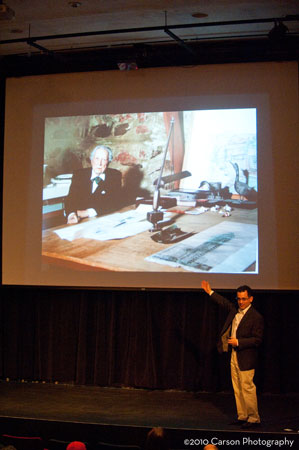 "Do you really think he cares about YOU?"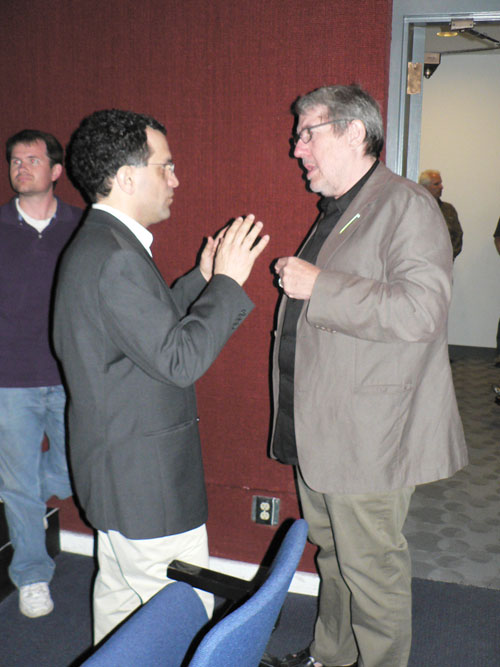 Will Bruder was honored by Kroloff to have his work included among legends in the Arizona School talk.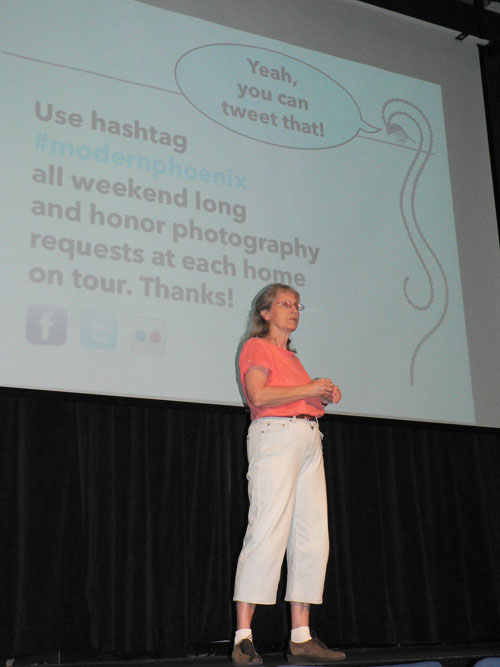 Midcentury bank expert Dr. Donna Reiner shared the results of her thesis research on the Valley's ample stock of amazingly designed financial institutions.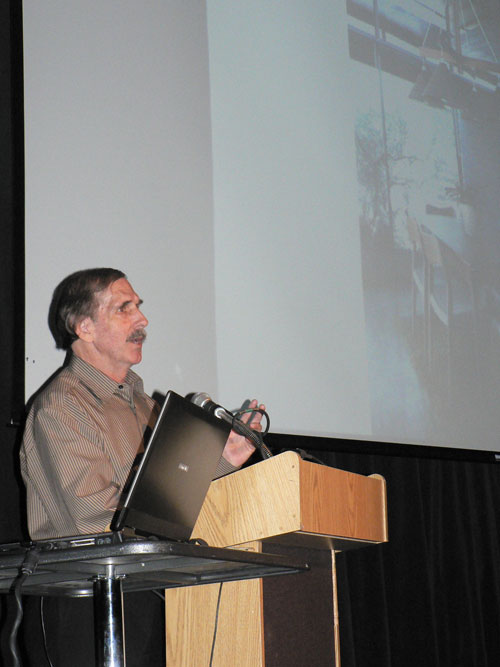 Architect Ned Sawyer gave an overview of his early start working for Al Beadle in the 60s, then development into his own as a modernist.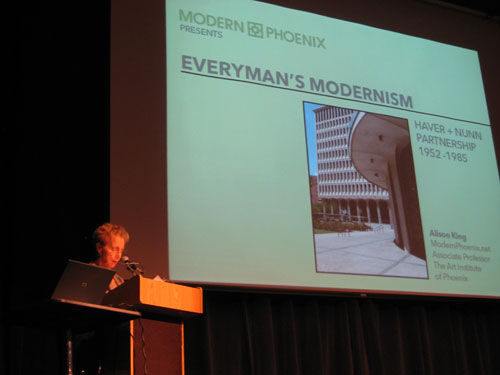 Carolyn Robbins, Curation of Educational Programs at The Scottsdale Museum of Contemporary Art introduced each guest. This is SMoCA's fourth year of partnership in support of our annual event.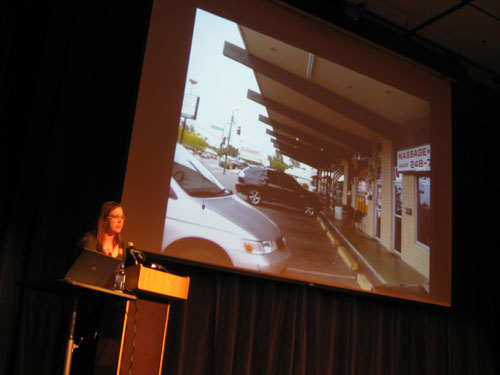 Alison King gave an overview's of the Ralph Haver and Jimmie Nonn partnership, and built her case for Haver's involvement in the Circle K convenience store prototype.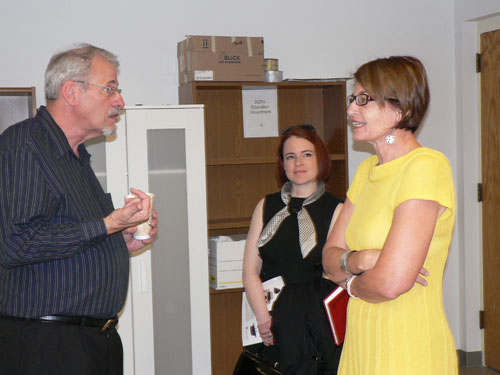 John Jacquemart, historian, shared the secrets to good research with Cornelia Stumpf, who attended his seminar to puzzle out the history of her award-winning ranch remodel.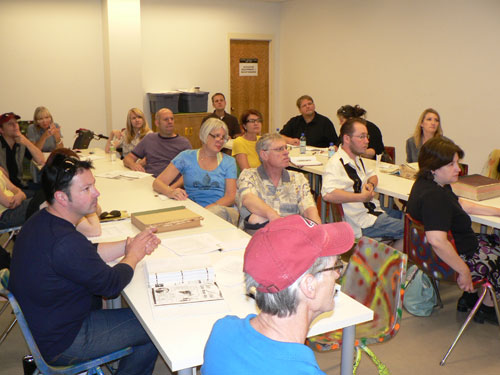 This was the largest attendance ever for the research seminar, which was very hands-on with more primary source publications and assets than ever before.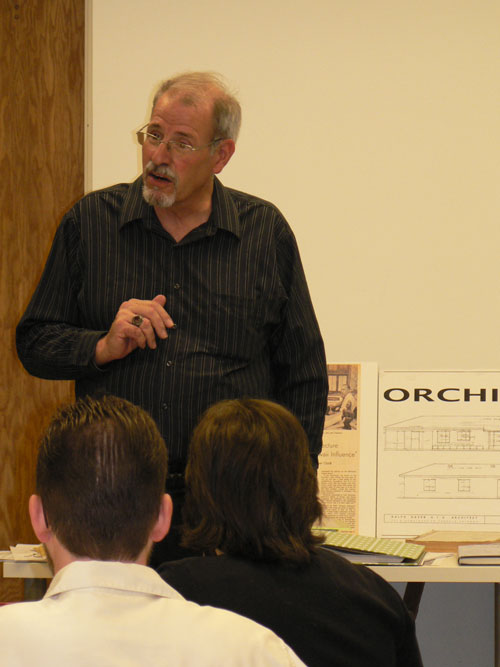 Anyone can pick John Jacquemart's brain at the Historic Preservation office desk in downtown Phoenix. But once a year, we bring his expertise straight to you!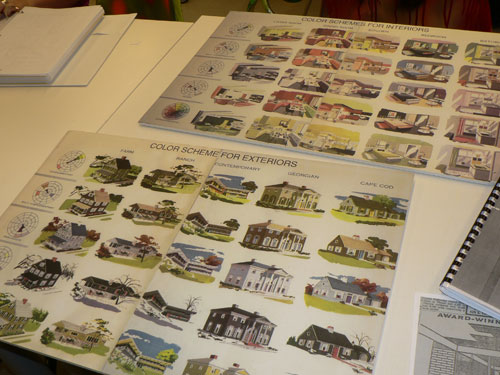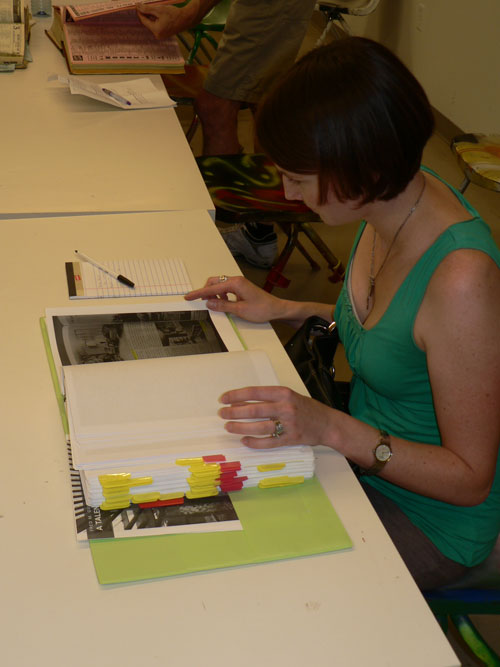 The Modern Phoenix archival binders of vintage magazines are now tabbed with keywords, making finding work by architect a little easier.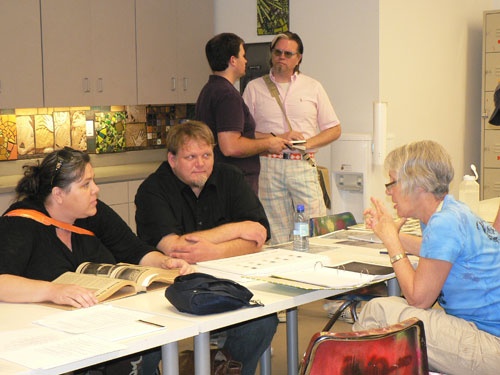 Being able to go through the research process together as a group makes it a lot easier than on your own.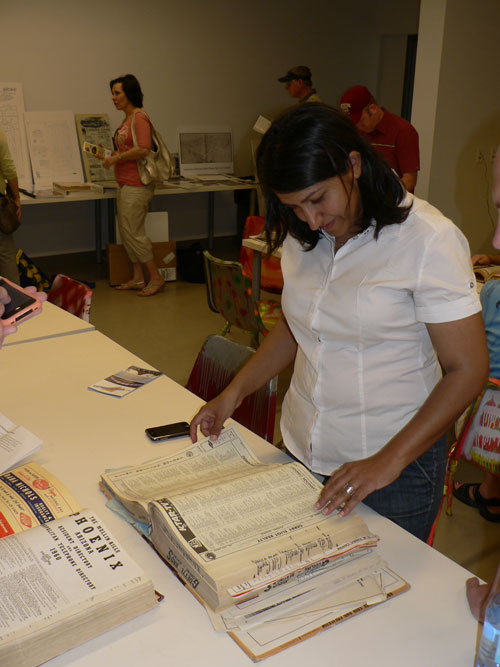 Taz Loomans, architectural blogger and writer for Modern Phoenix, found John's vintage copy of the Phoenix City Directory.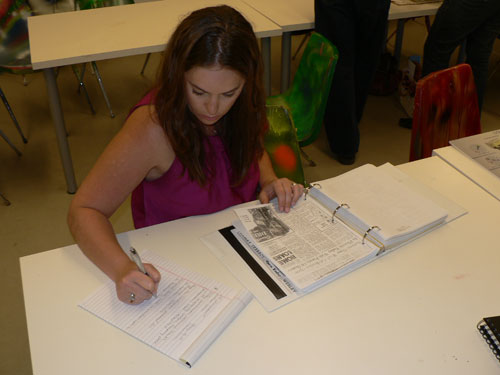 Next year, come armed with your background inforrmation and make use of the Modern Phoenix archives!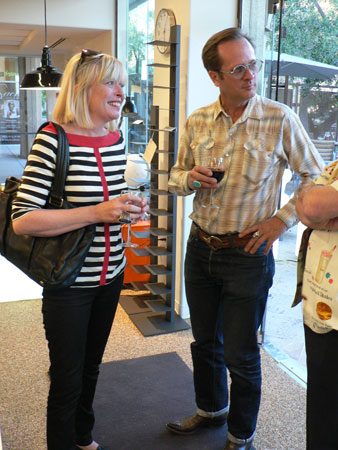 Heidi and Doug Abrahamson of Phoenix Metro Retro came out to DWR for Michael P. Johnson's talk on the work of Al Beadle.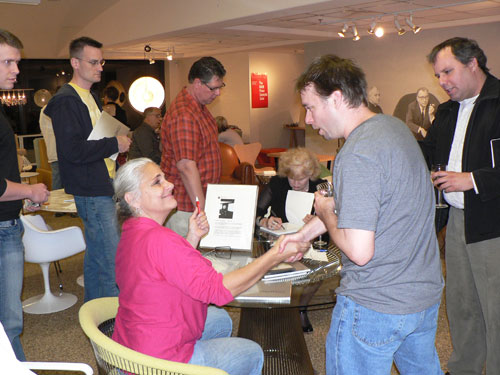 Nancy Beadle and Suzanne Johnson of Gnosis, Ltd. signed copies of Constructions, the only book about the architectural work of Al Beadle.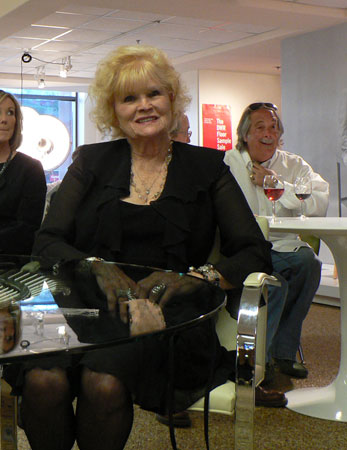 Nancy Beadle attended all the events in honor of her husband's work during Modern Phoenix Week.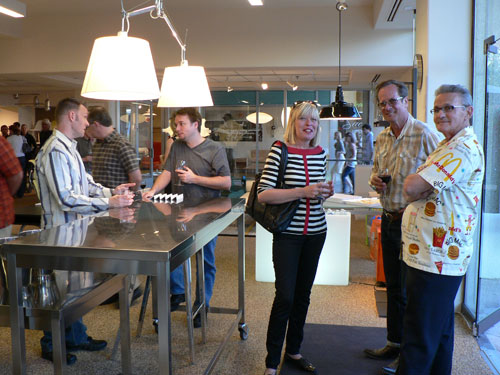 Charle Hollis Jones, respected Lucite furniture designer, traveled from Palm Springs for Johnson's talk.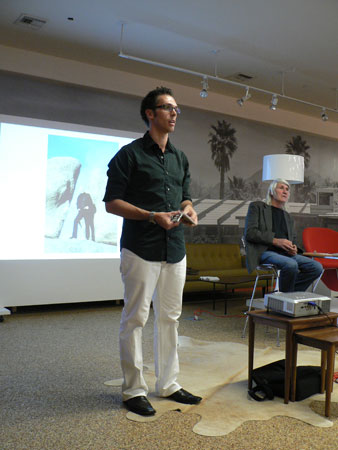 Gabe Holland of Design Within Reach introduced Michael's talk on Al Beadle.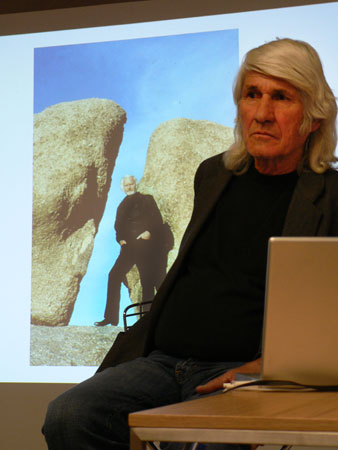 Michael P. Johnson, Professor at Taliesin West School of Architecture and advocate of Beadle's work spoke about his friend's body of work.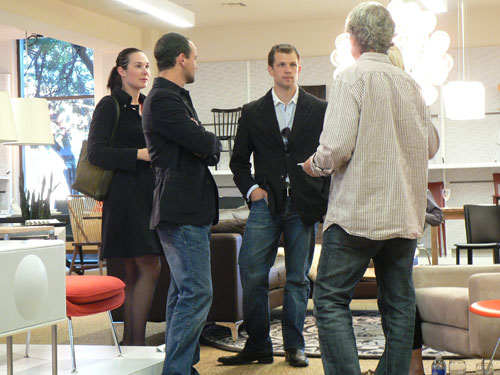 Several of Johnson's students from Taliesin attended.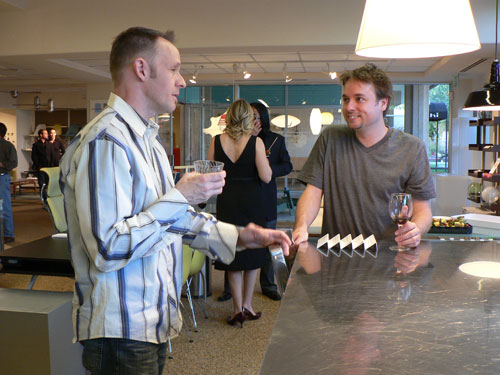 Architect W. Brent Armstrong and writer Peter Wolf, longtime supporters of Modern Phoenix events.
The talks were packed! Much thanks to DWR for the generous use of their showroom for our events to kick off Modern Phoenix Week!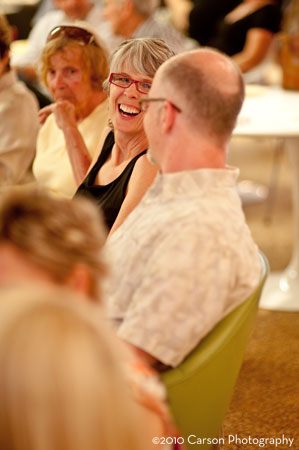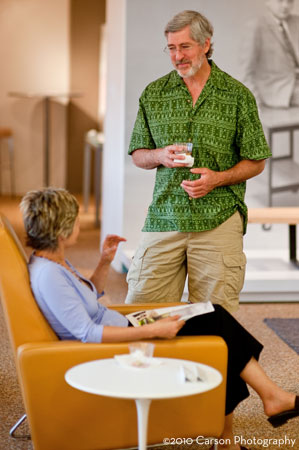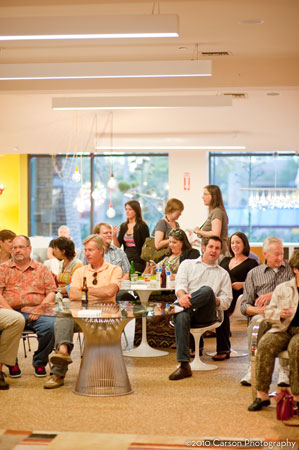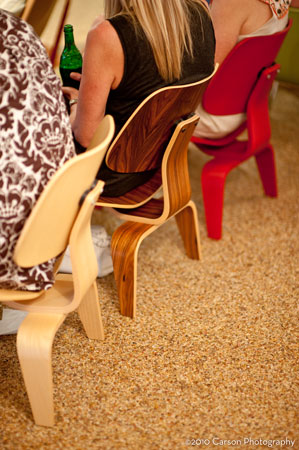 Photos copyright 2010 Carson Photography, Matthew King and Alison King


Modern Phoenix Week 2010 + Home Tour of Paradise Gardens

Receive advance notice of next year's events!