Glotfelty-Jones Residence
Designers: A-1 Construction
Completion: 95%
Style: Midcentury Modern / Contemporary
Model: The Cholla
Notes: The current owners moved to Paradise Gardens in 1998. Previous owners opened the living room to the dining/kitchen area and built the painting studio where a pool had been. The bedroom suite in the front of the house was added in 2000 to accommodate multi-generational living. In 2004 the kitchen was remodeled and the dining room added. The pantry-laundry room was added in 2006.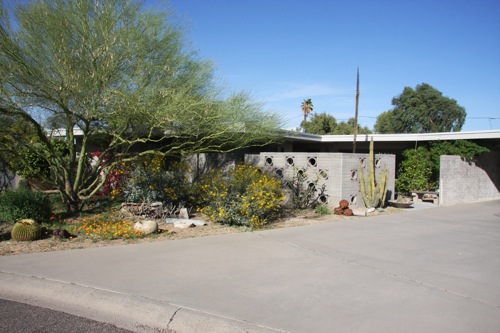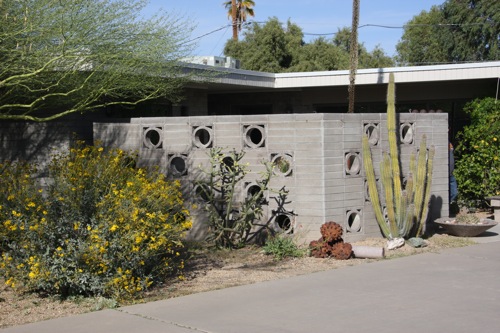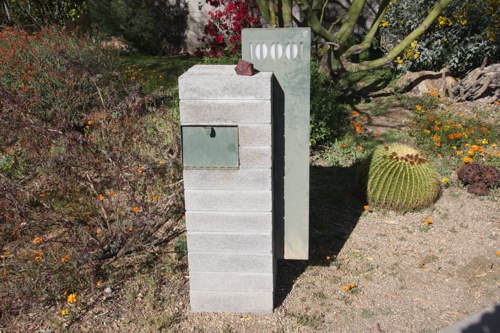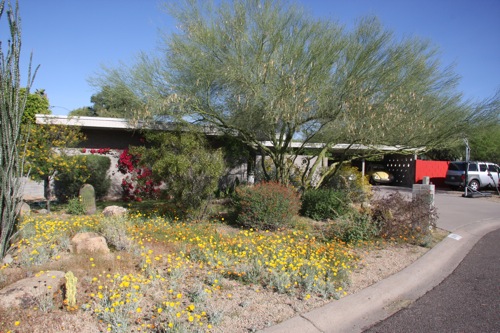 Marvin Glofelty's love of xeriscape is an inspiration for any gardening hobbyist.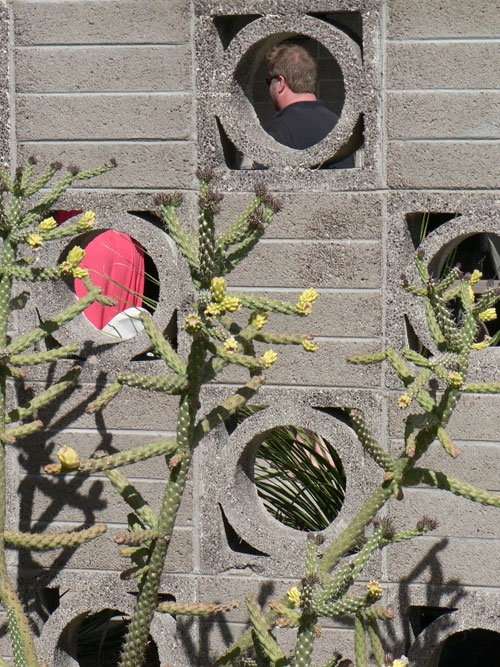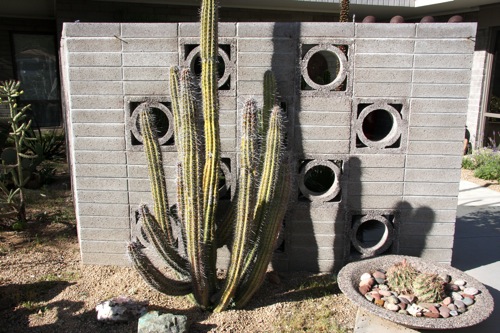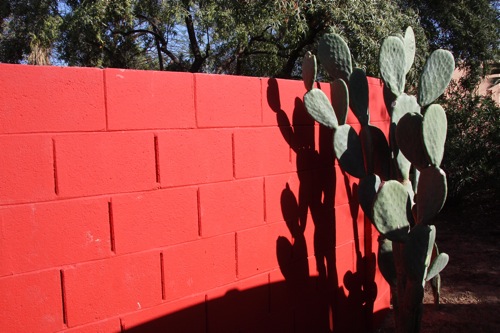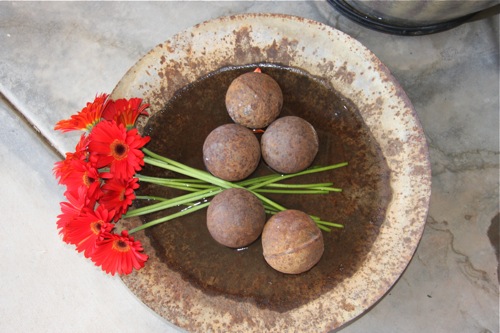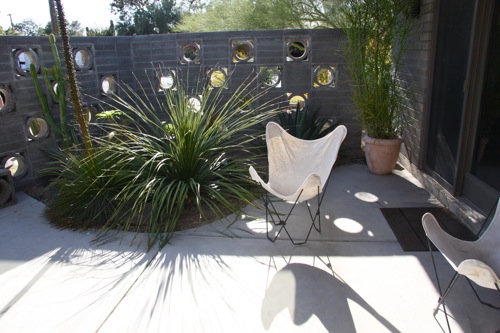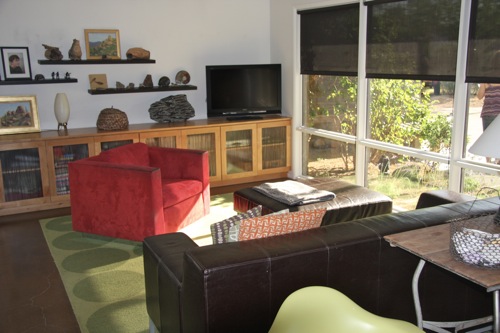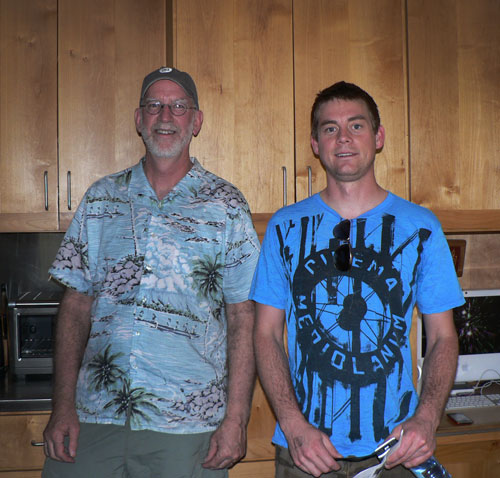 Homeowner Marvin Glotfelty and Modern Phoenix volunteer Bob Wilkinson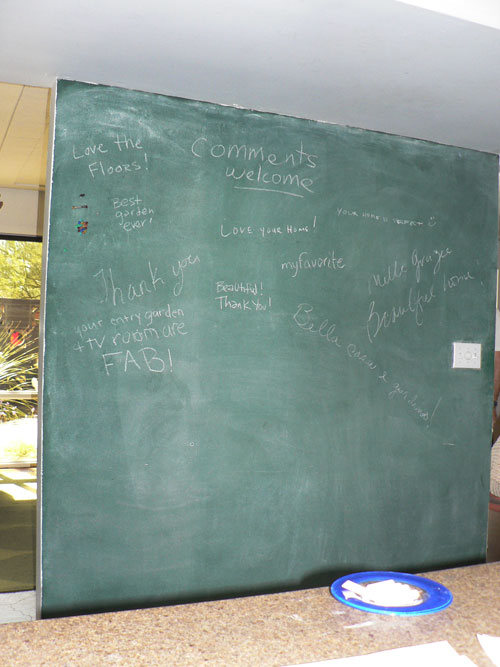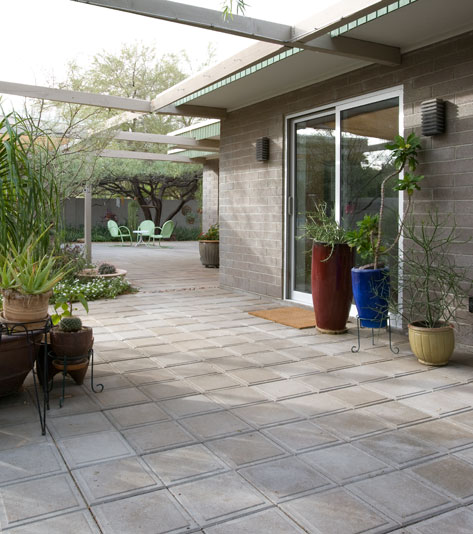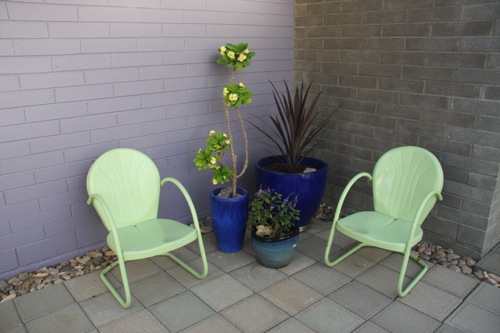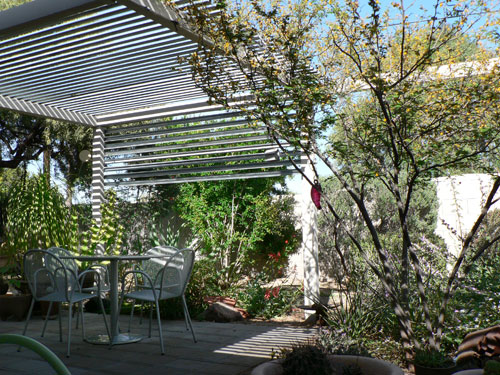 The newest feature sinced we last toured this home in 2004 was the replacement of shade sails with hat-channel.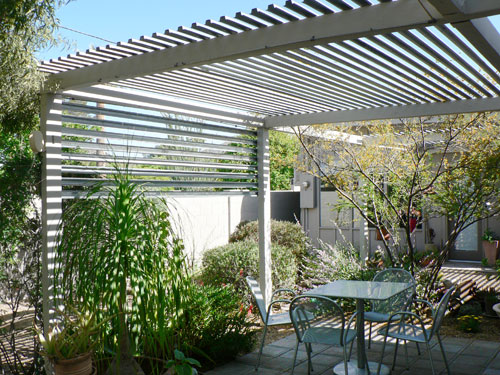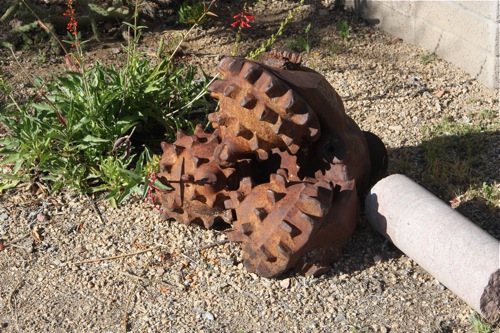 Photos copyright 2010 Carson Photography, Alison King, Mike Williard, Rob Vallee.