This page may look familiar if you participated in 2010, but its purpose has changed from a live itinerary to a permanent archive. You can launch directly into coverage of Modern Phoenix Week events using the navigation above or links embedded in the complete itinerary below.

Modern Phoenix Week showcases our region's legacy as hotspot for Midcentury Modern and Contemporary architectural design. In 2010 we Returned to Paradise — Paradise Gardens, that is — a 1960s subdivision that is the only example of tract homes involving the input of Arizona architect Alfred Newman Beadle.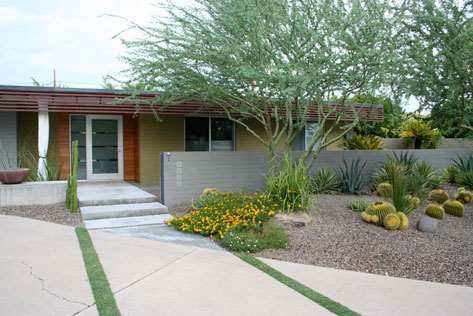 Though the extent of his involvement is hotly contested Beadle's touch lingers in the spirit of the homes. Paradise Gardens is one of the Valley's magnets for creative professionals who greatly transform or restore the homes in the Modernist spirit.