The Electri-Living Home | 1956
Architects:
Allan & Olsson
Builder:
D.D. Castleberry
Remodel:
Owners + Terry Sewell,
OBA Architecture
Completion:
95%
Style:
Modern Contemporary Smart Home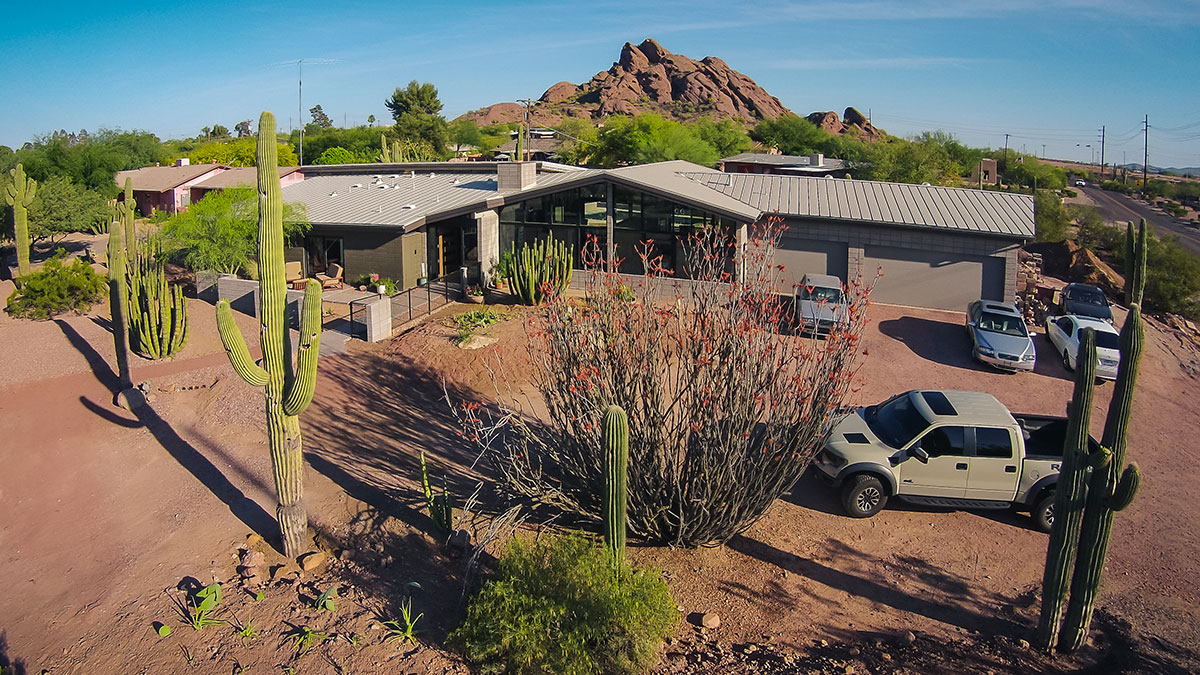 One of Scottsdale's first all-electric homes built for SRP during the 1950s, and one of the first homes remodeled under Scottsdale's Green Building Program in 2007. A "smart home" in its time aged to obsolescence, so the Moores upgraded all systems for performance and efficiency. Super-insulation, day-lighting and 9.2kw solar system resulted in a credit on last year's SRP account. Using the home's original 4-foot rhythm, the new plan maximizes views of Camelback and Papago Buttes, opens to indoor-outdoor living, supports working from home or aging in place. Polished concrete floors, exposed glu-lam beams, stacked CMU block honor the original architecture and materials.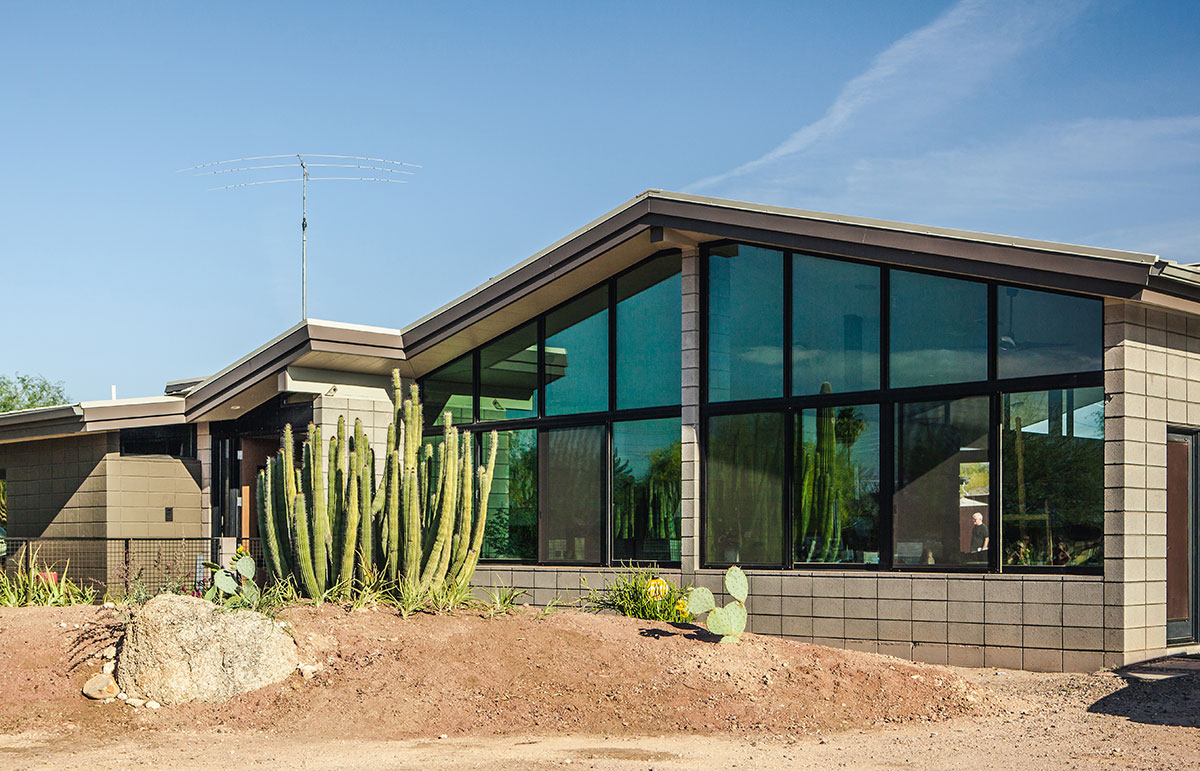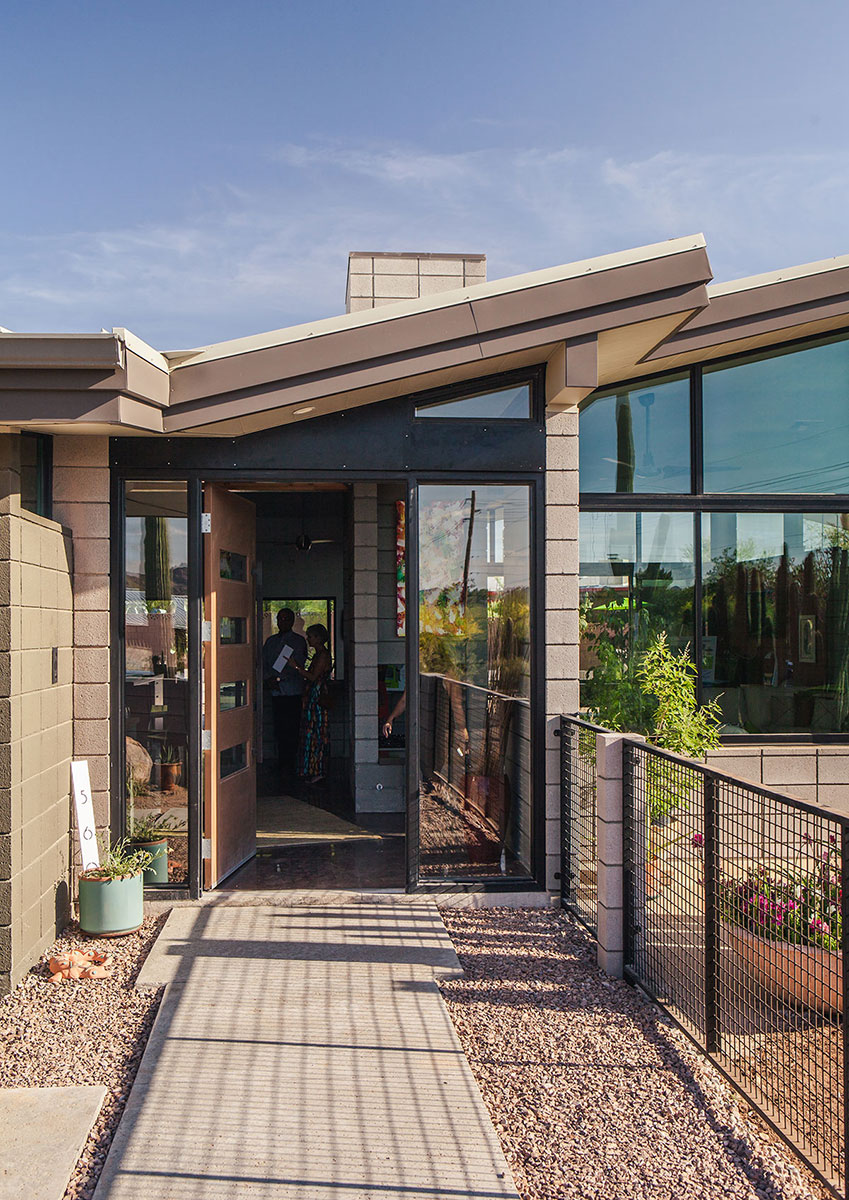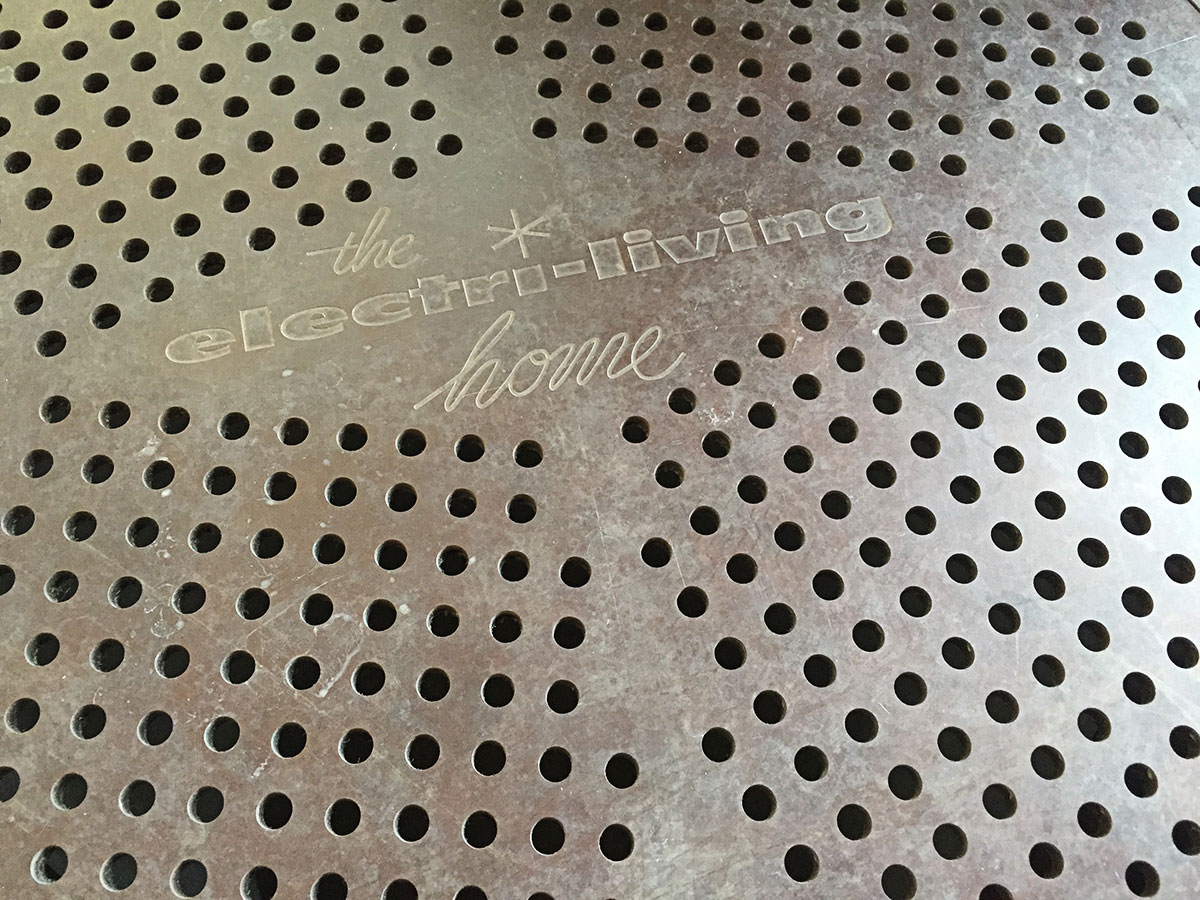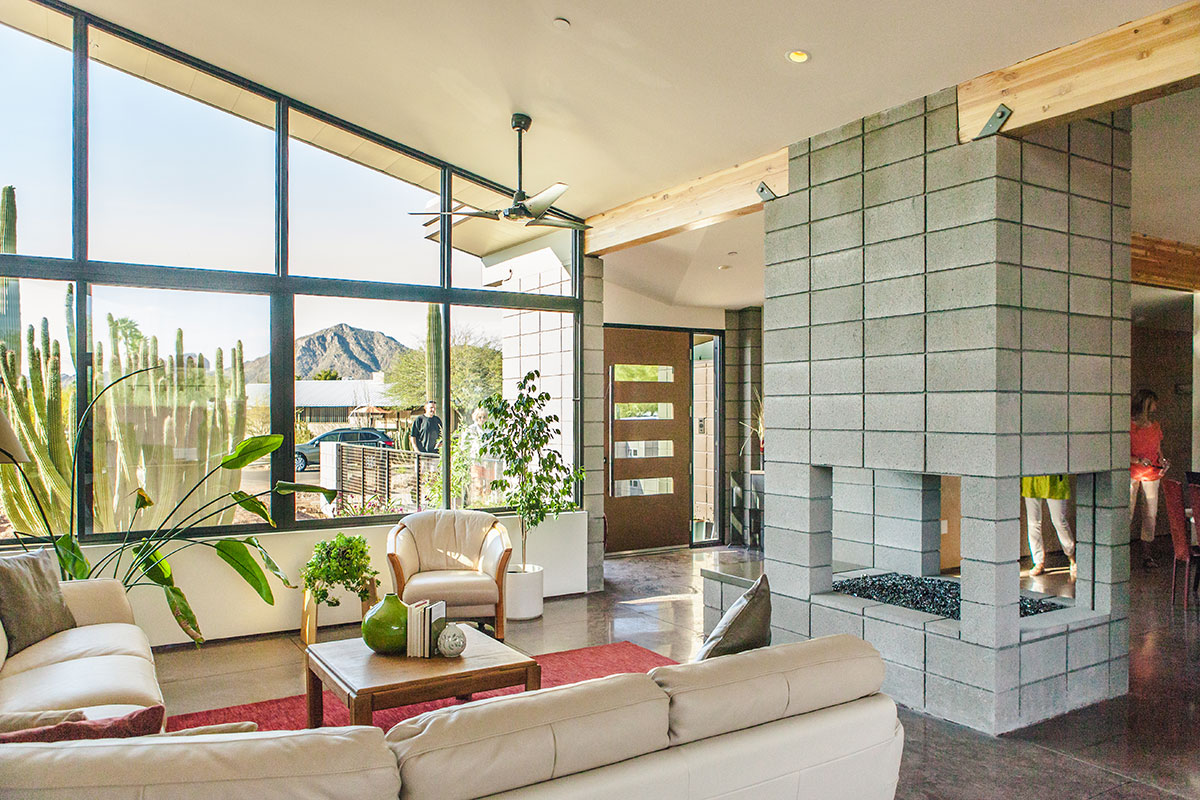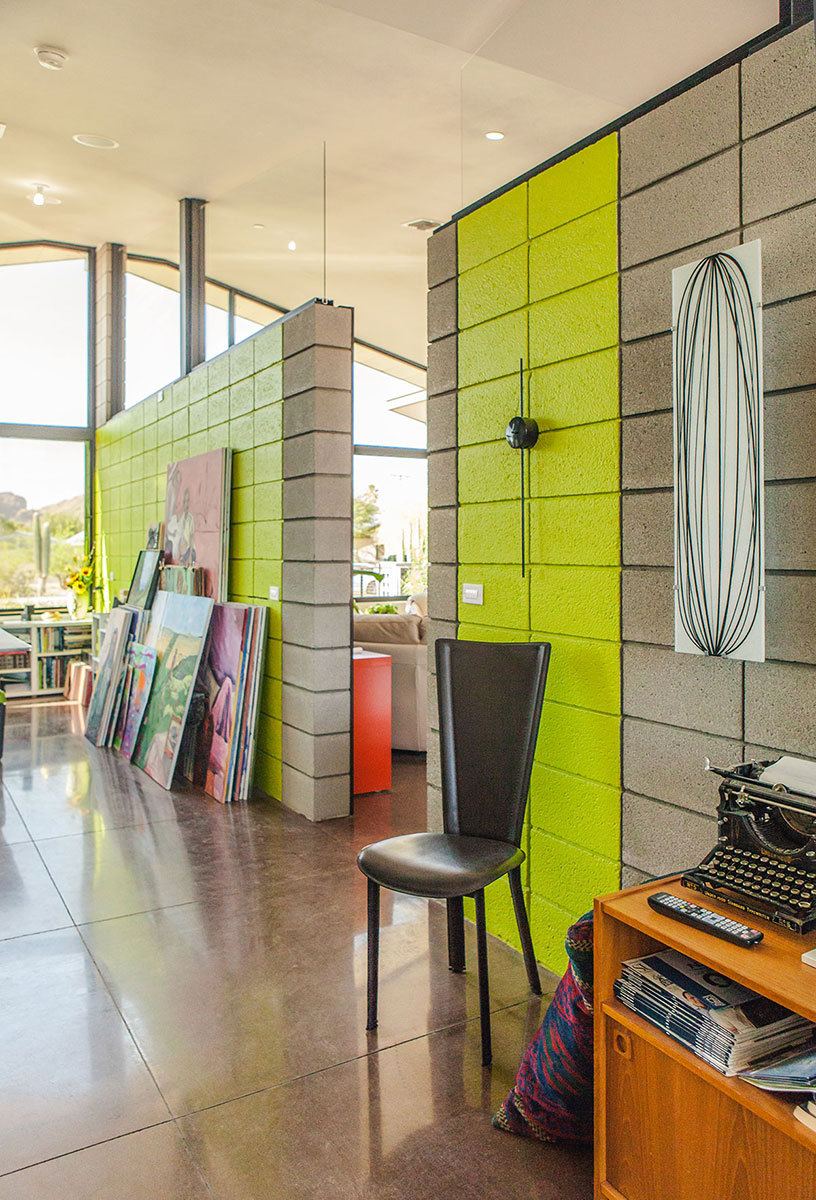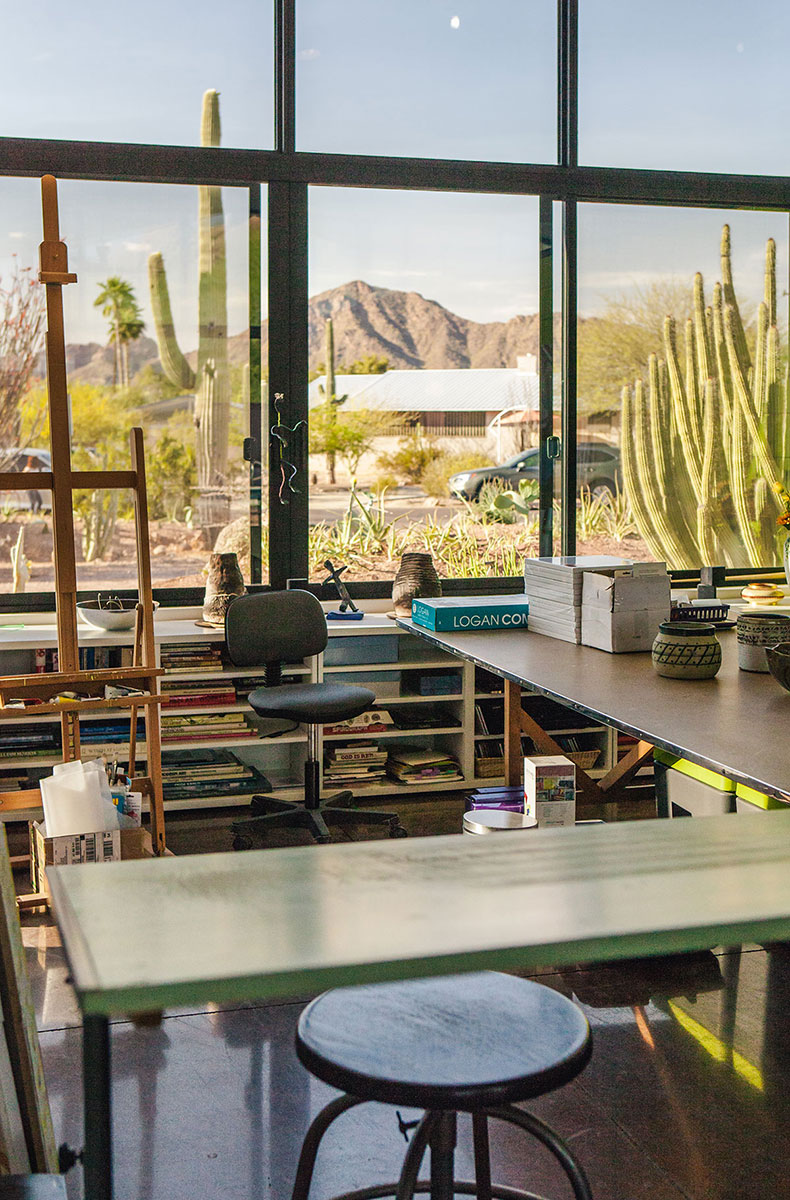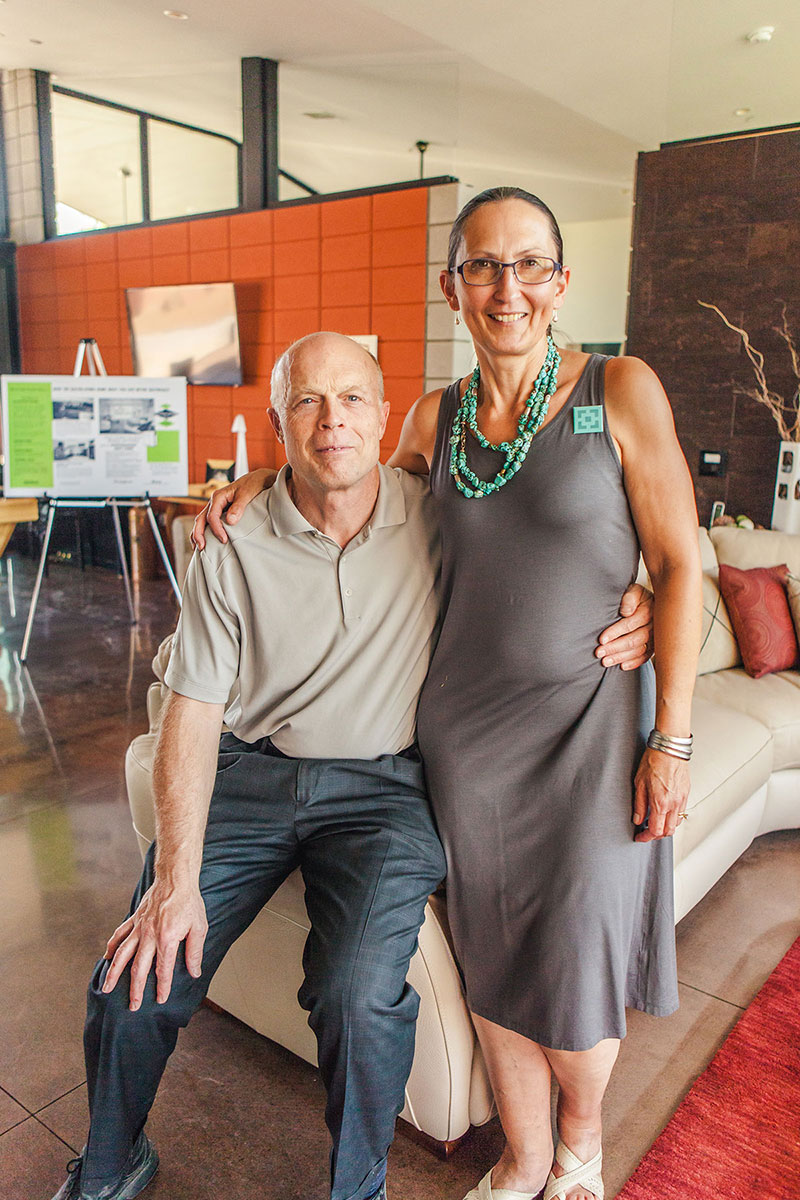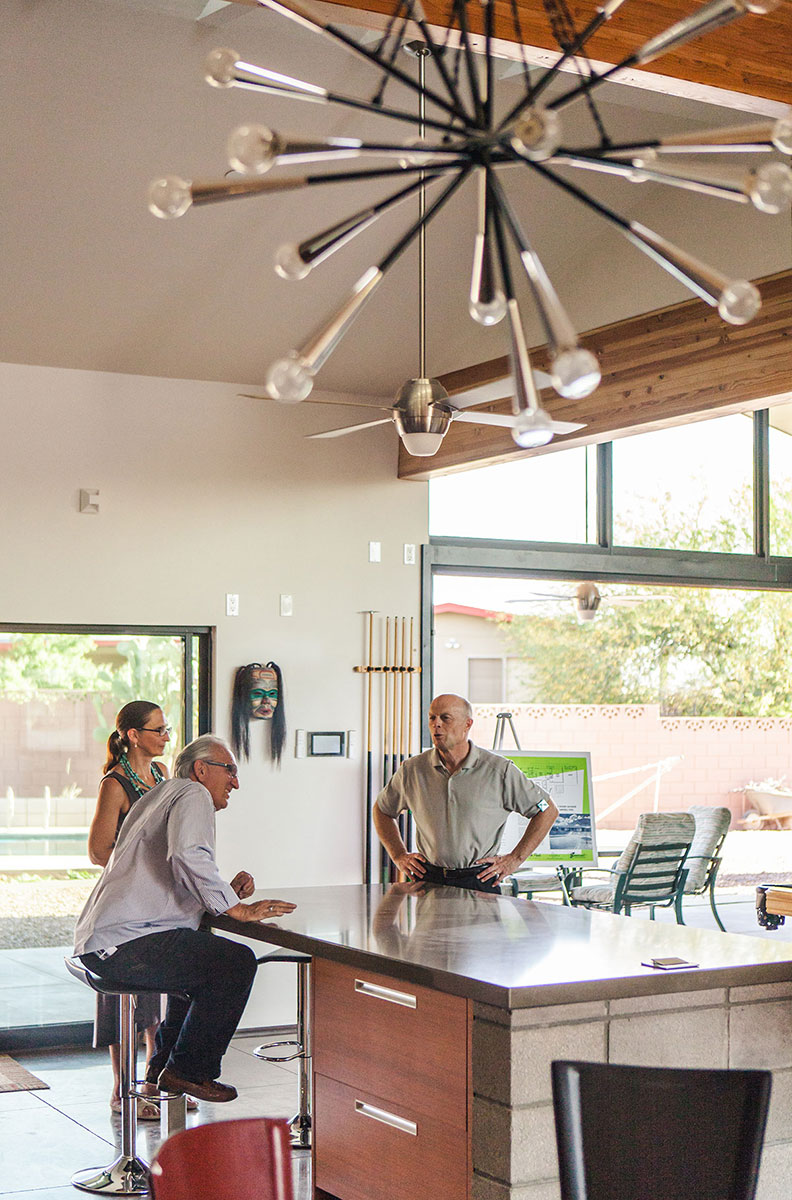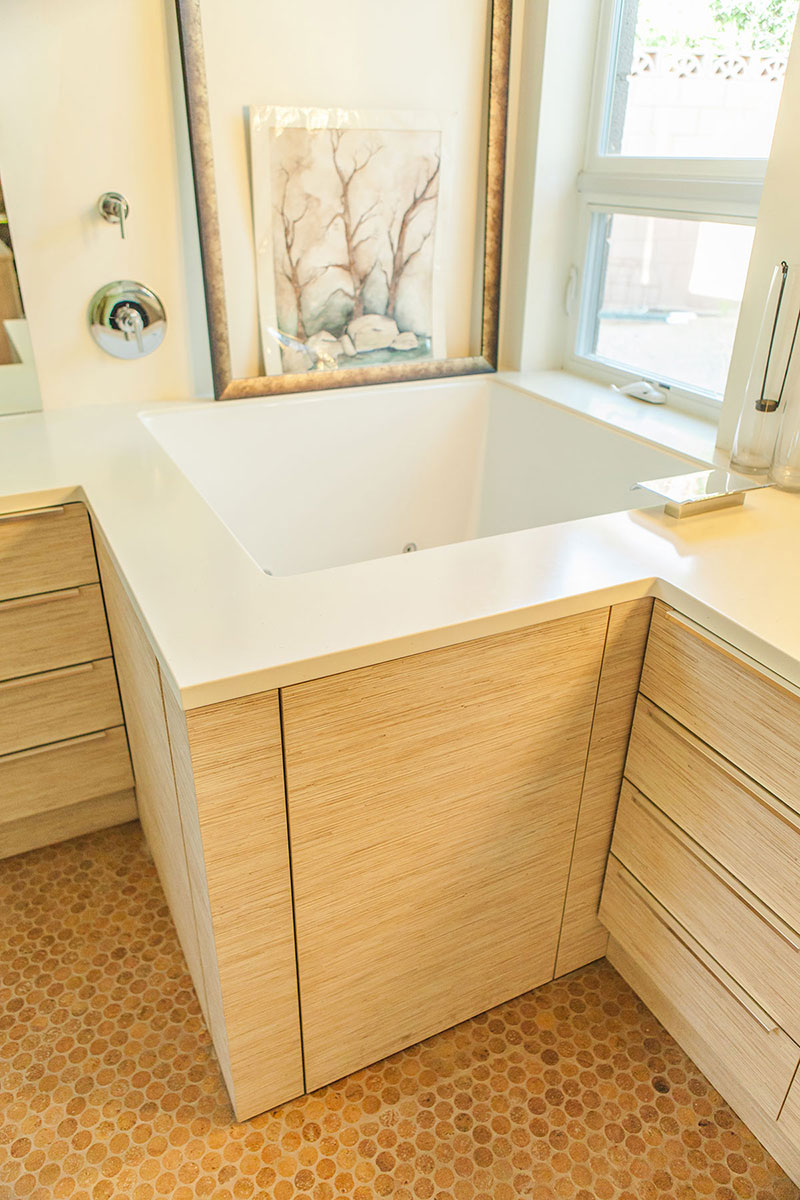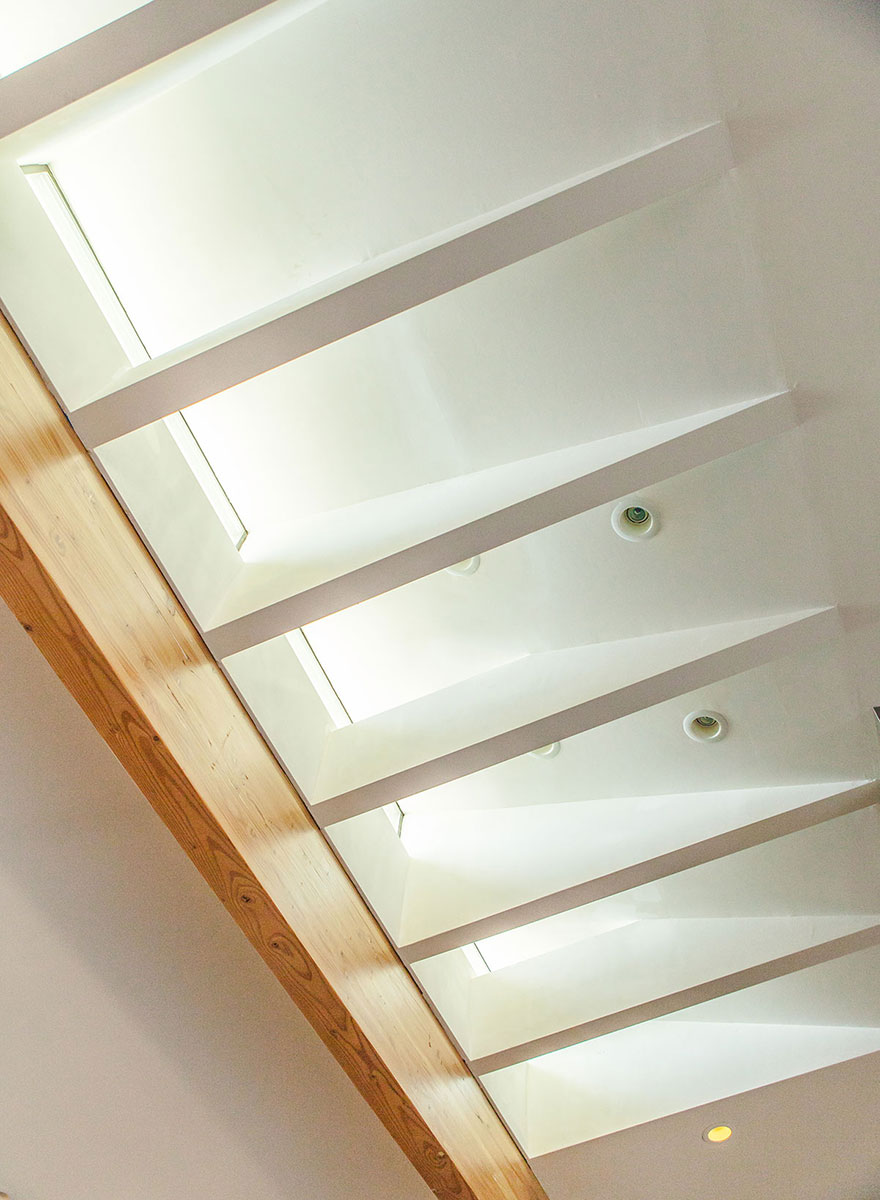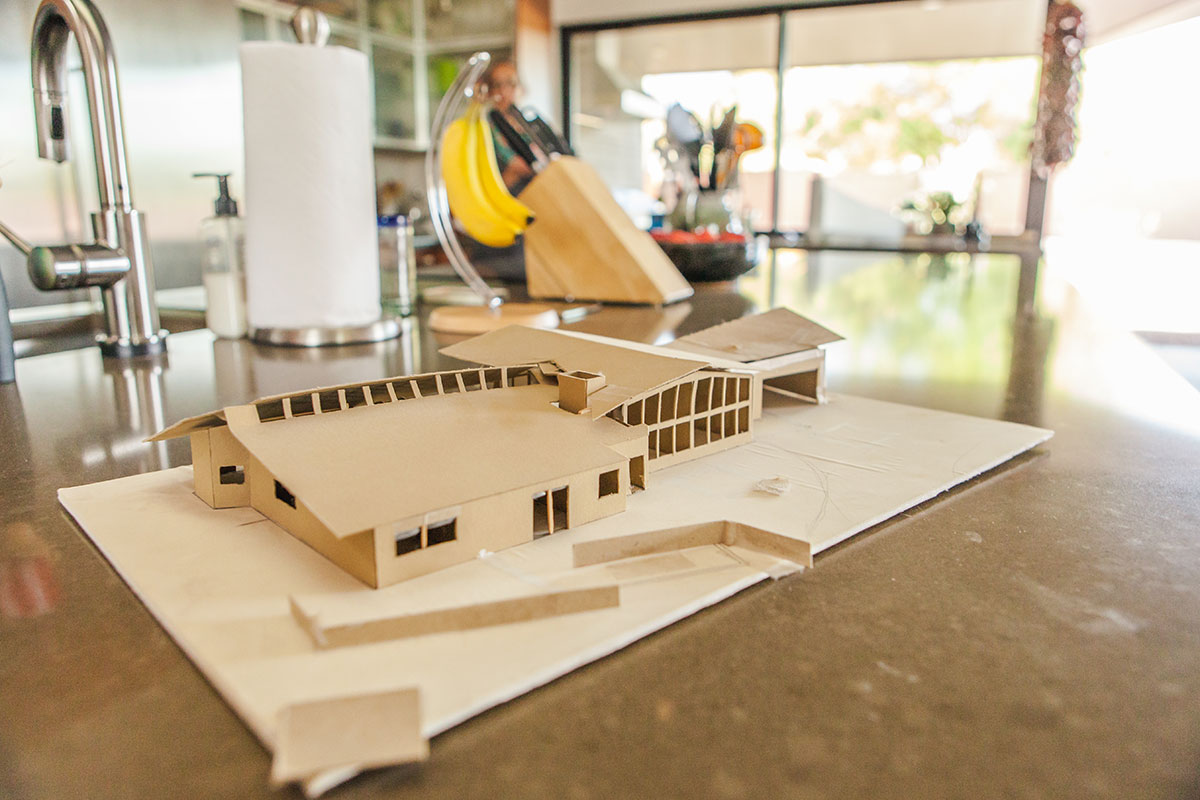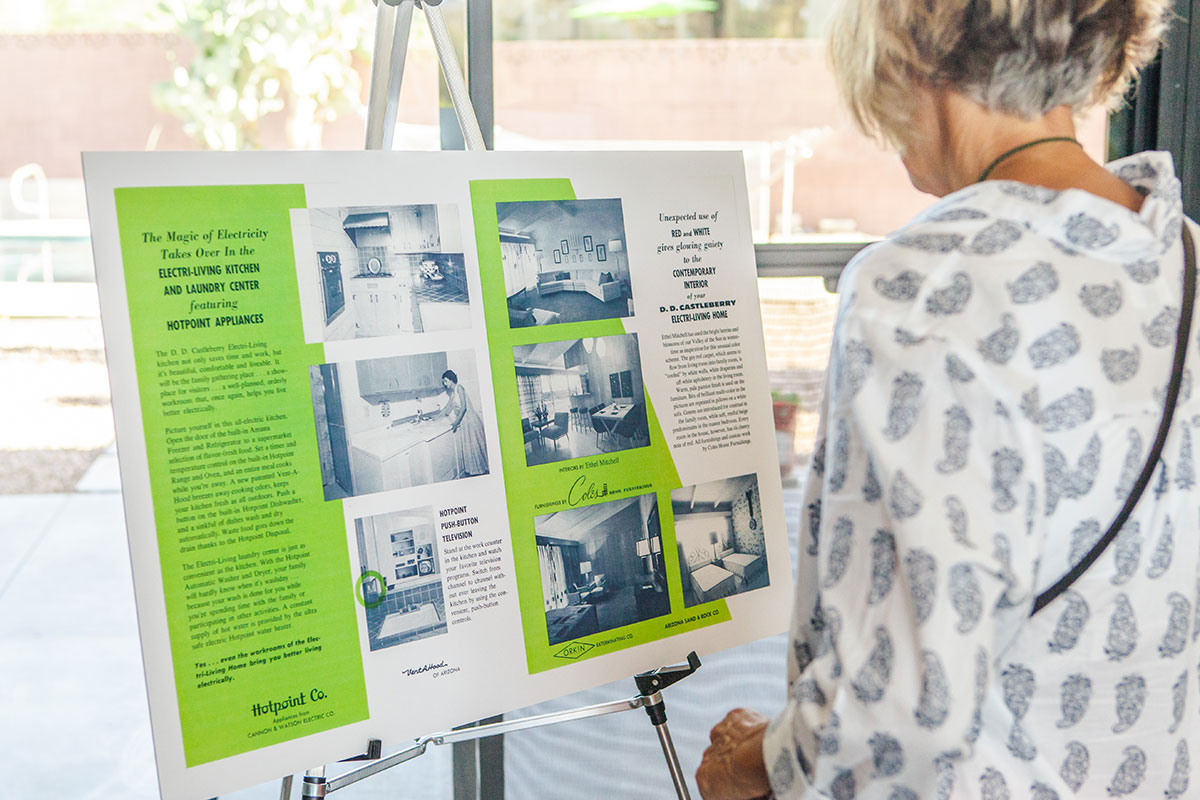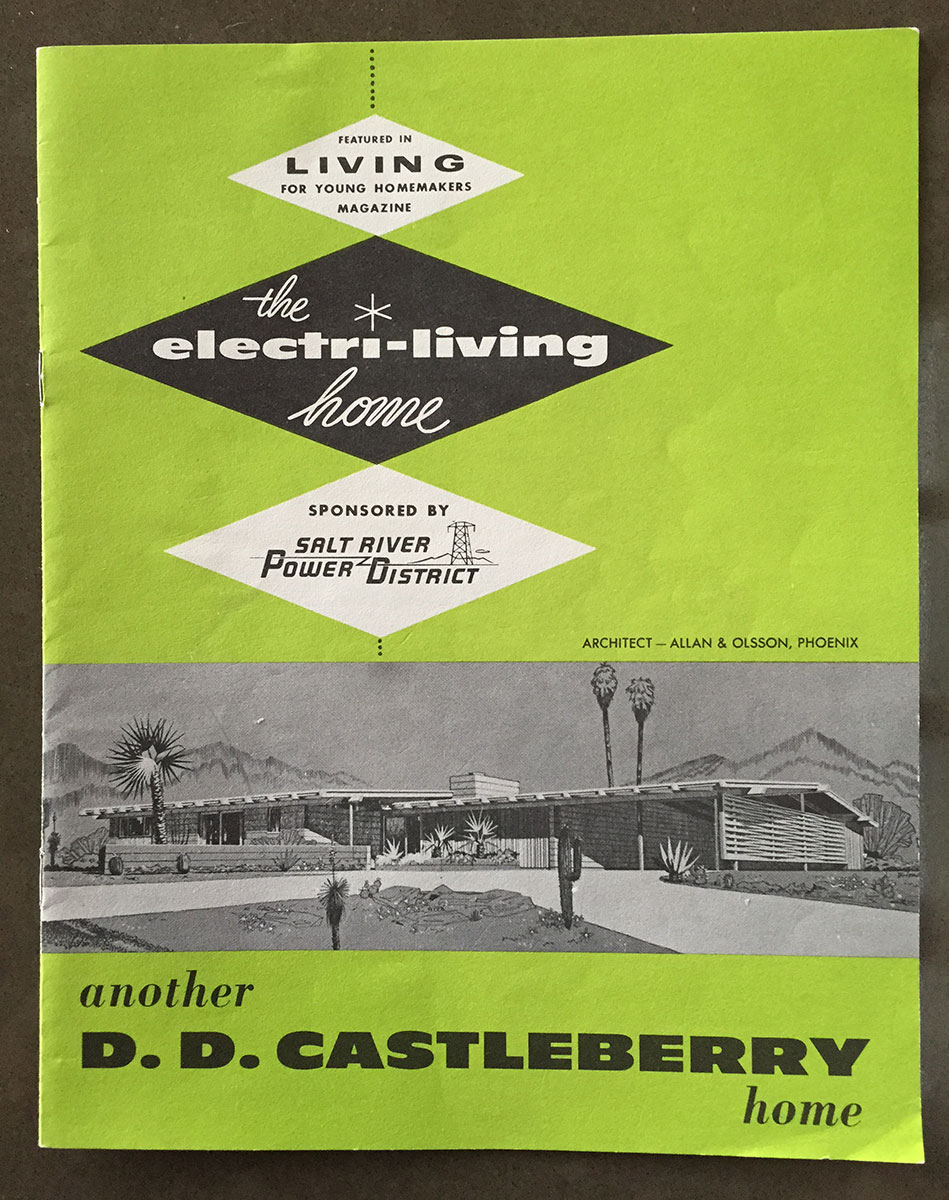 Vintage brochure for DD Castleberry's Electri-Living home by Allan and Olsson in Sherwood Heights