Hubbell House | 1963
Architect:
Unkonwn
Builder:
E.L. Farmer
Remodel:
Stacy Barr, Jim Ebbert, George Deeb
Completion:
85%
Style:
Midcentury Modern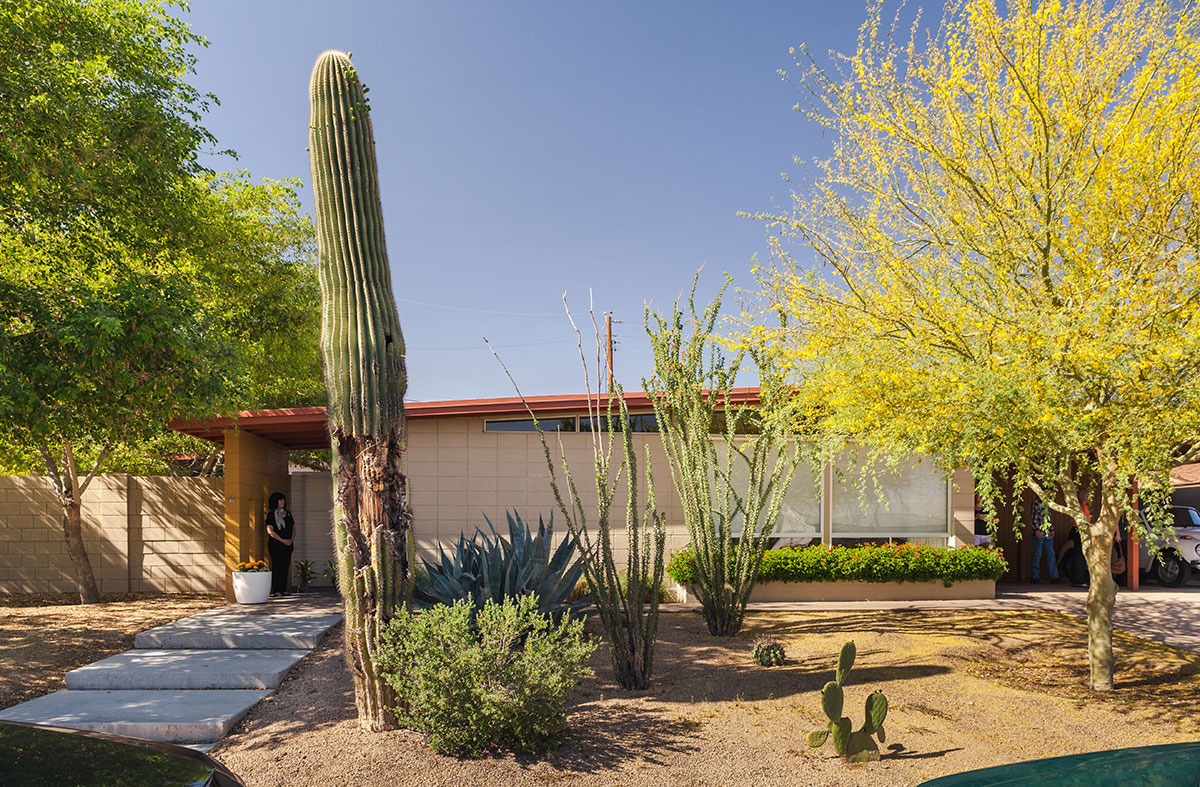 Soldier-stacked CMU block and clerestory windows make this home a midcentury classic! Begging for TLC after some poorly executed additions by a few of the previous owners, it was taken back to original proportions as faithfully as possible. A few interior walls and doors were moved; the guest bath door was originally next to the master bedroom door. Both bathroom ceilings were removed to expose beams and duct work as well as the soffits in the kitchen, giving a greater sense of space. Heavily textured walls throughout were given a smooth coat a.k.a. "floated". Large windows capture views of the Papago Buttes. The perfect marriage of art and architecture, much of the artwork is from artists represented by
Gebert Contemporary Art
Gallery.