Coffin & King Residence/Studio | 1959
Builder:
D.D. Castleberry
Remodel:
Coffin & King
Completion:
100%
Style:
Midcentury Modern / Hollywood Regency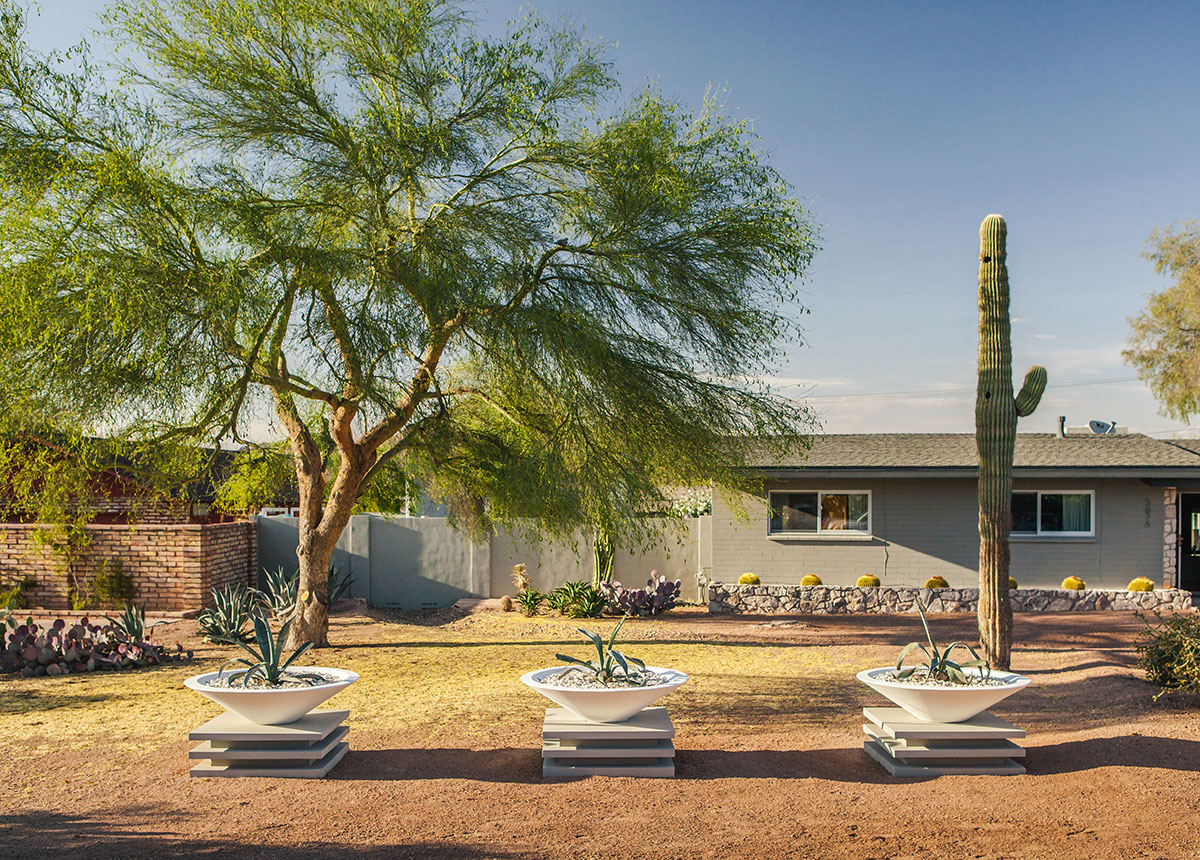 This executive-style home has lots of fun features, from an internal screen block wall to a sunken living room and planter that has been converted into a light box for sculpture display. The stone fireplace is speculated to be made of caliche. The children's bedroom suite was cleverly converted into a mother in law suite with private pass-through to the bathroom. The kitchen and master bedroom furniture has been leafed with white gold and aluminum. The kitchen was updated with cantilevered countertops and shelving. The backyard studio was built to accommodate the artist couple's mixed-media artwork. Much of the art and furniture in the home is of the couple's design, including the unusual pool fountain feature.