Modern Phoenix Home Tour of South Scottsdale 2015
Receive advance notice of next year's events!
The Modern Marketplace at SMoCA
Our Modern Marketplace happens only once a year. It's a place for modern-minded architects, jewelers, fashion designers, landscape designers, product designers, realtors, developers and historians to share what's new in their fields.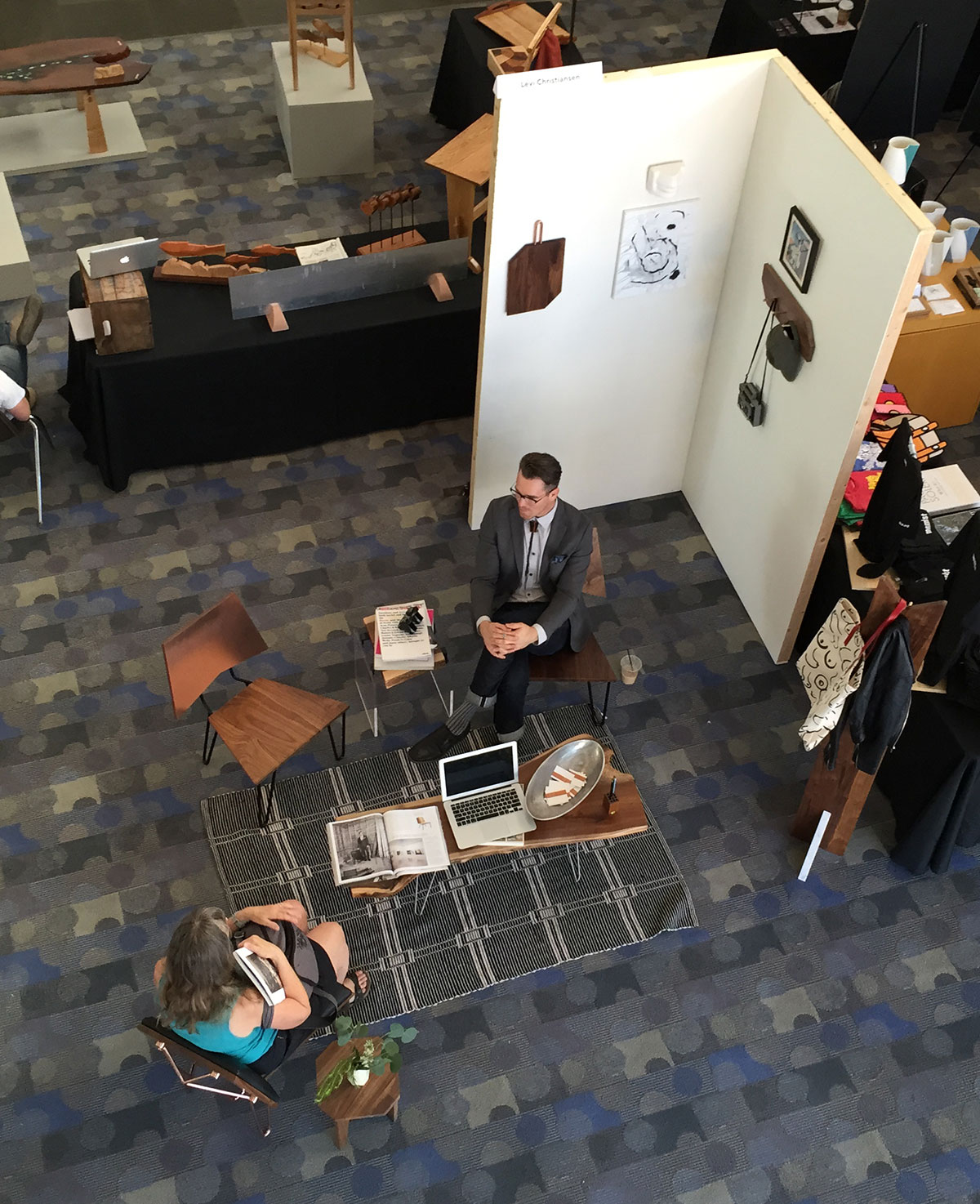 Levi Christiansen debuted his line of furniture during Modern Phoenix Week.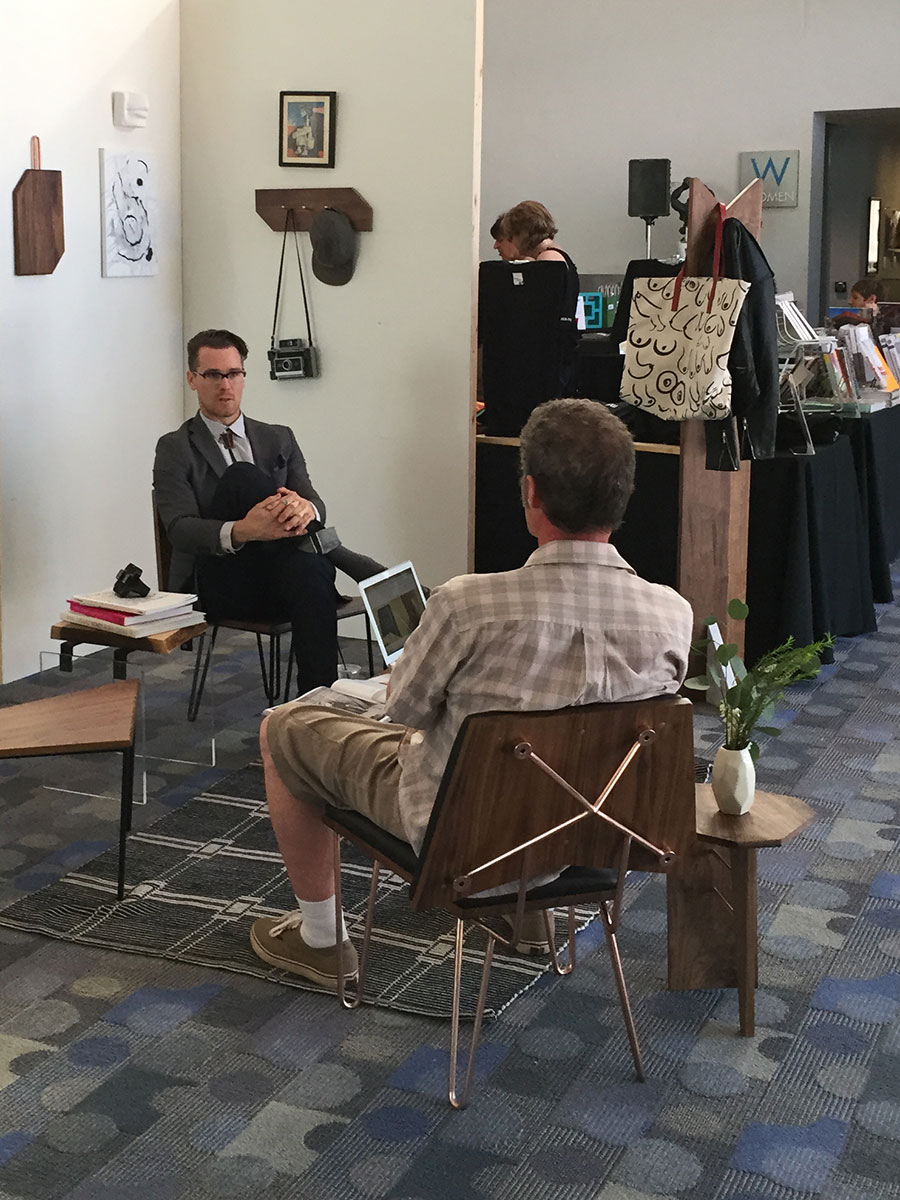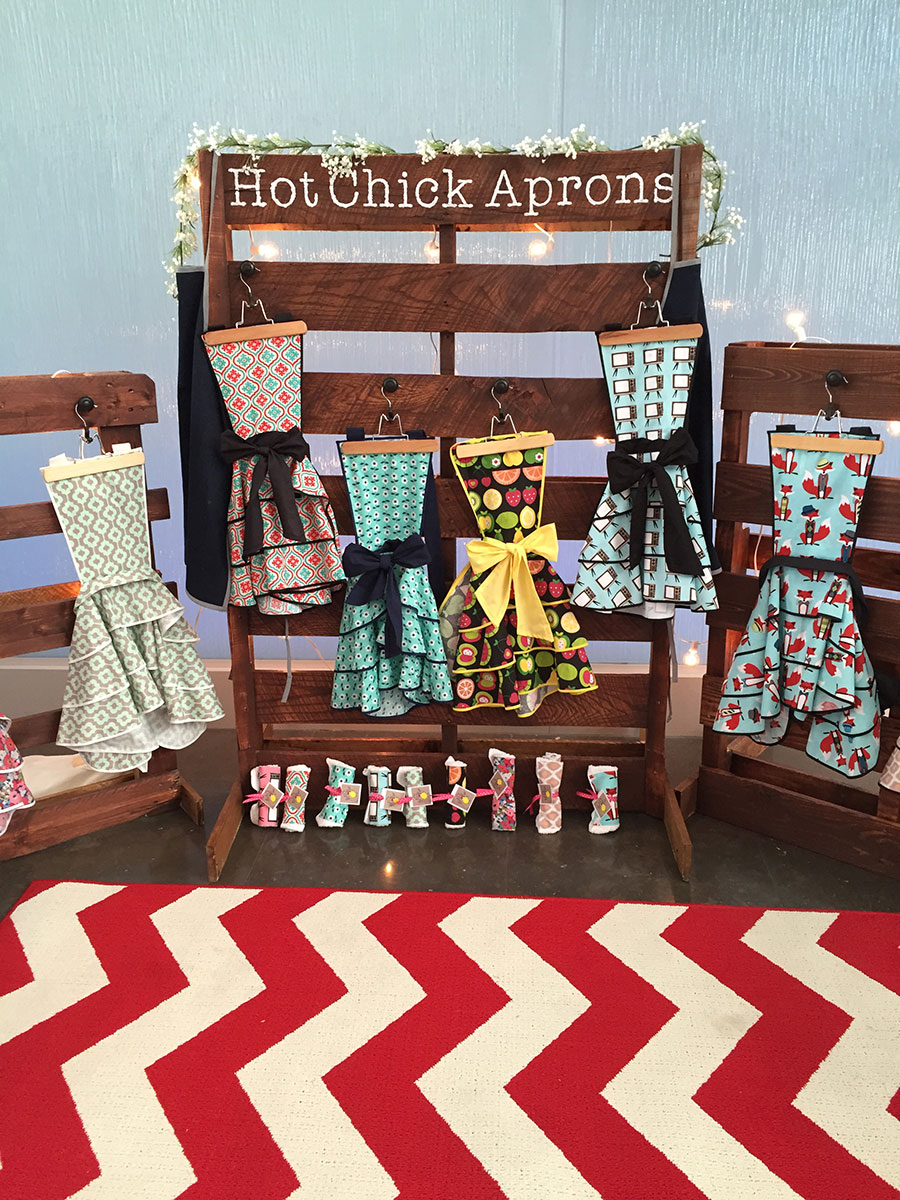 Hot Chick Aprons brought some great new prints to share.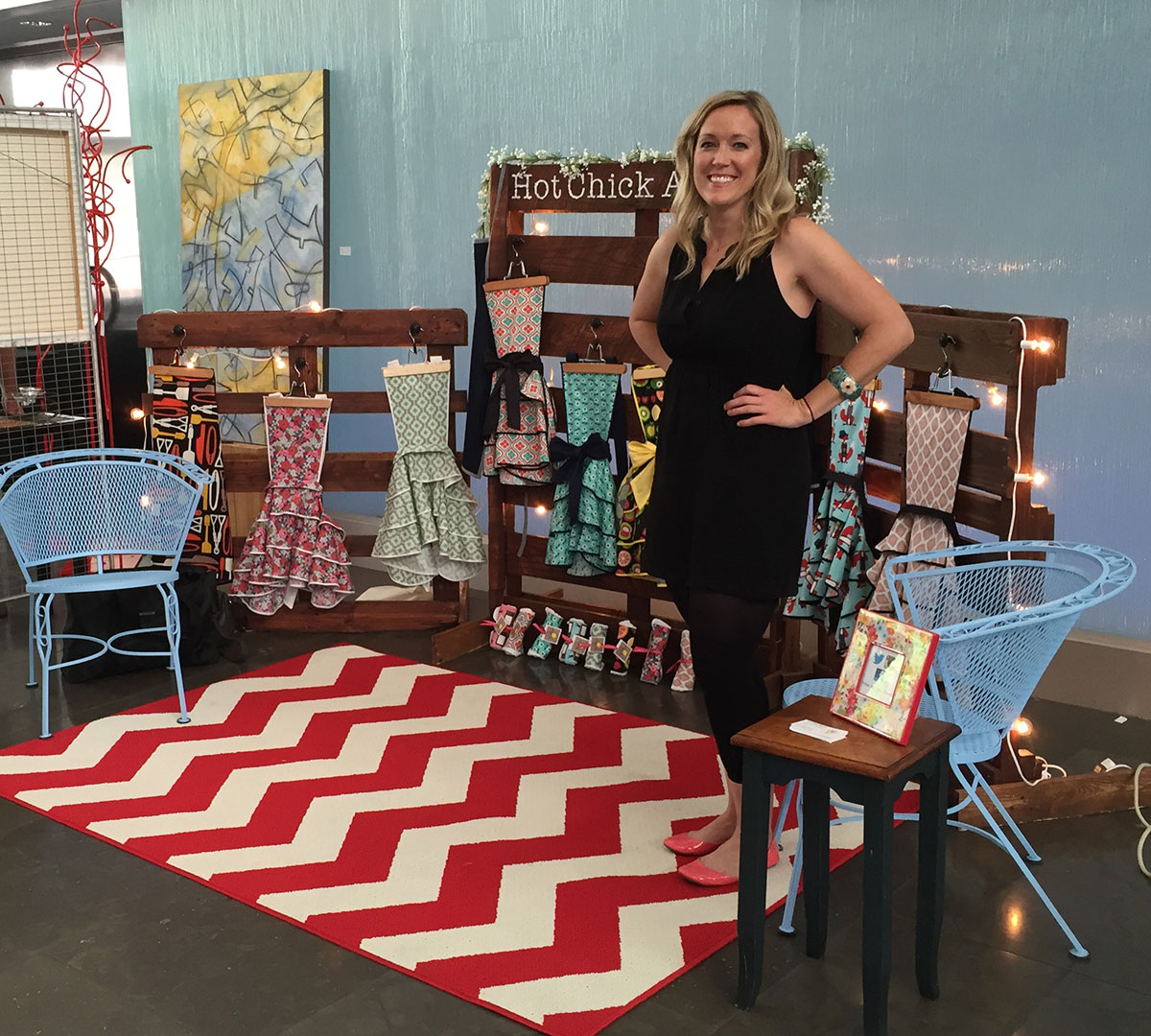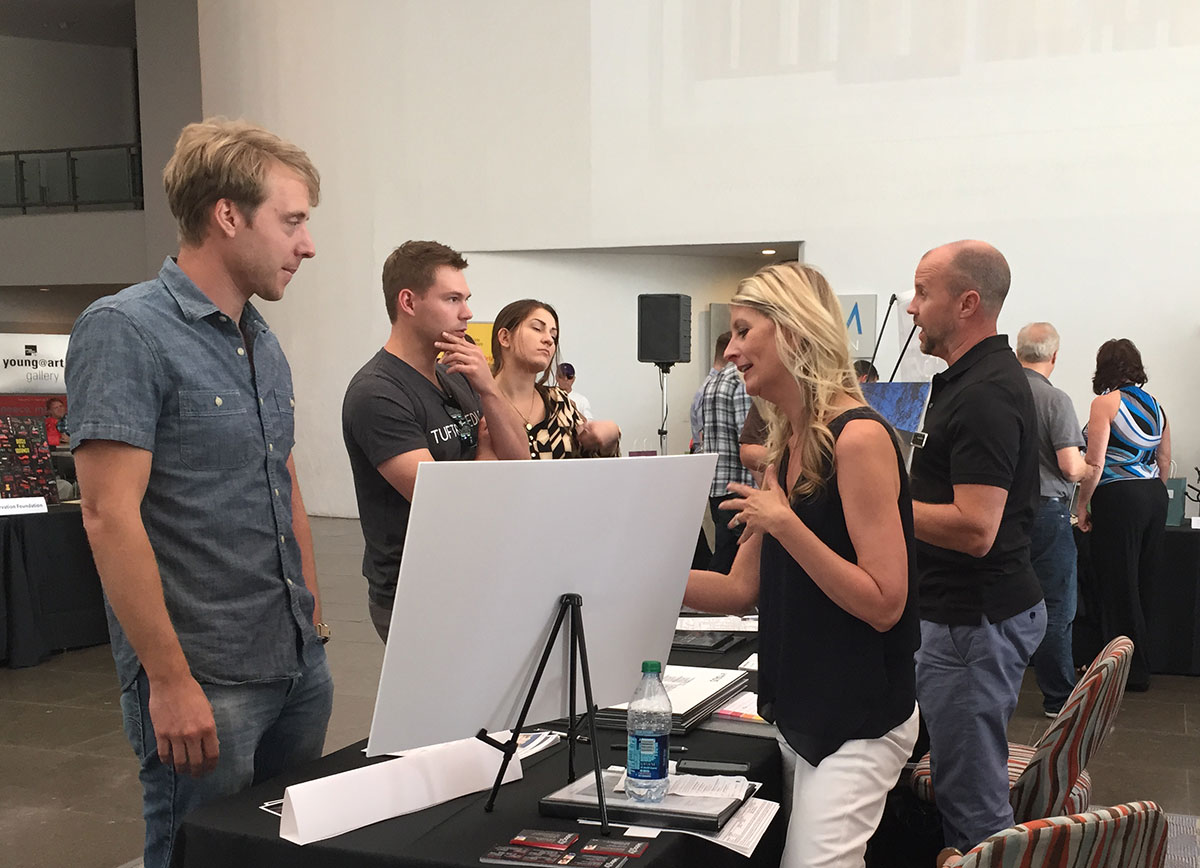 The Velocity Group brought plans for a new development in Phoenix called Haus.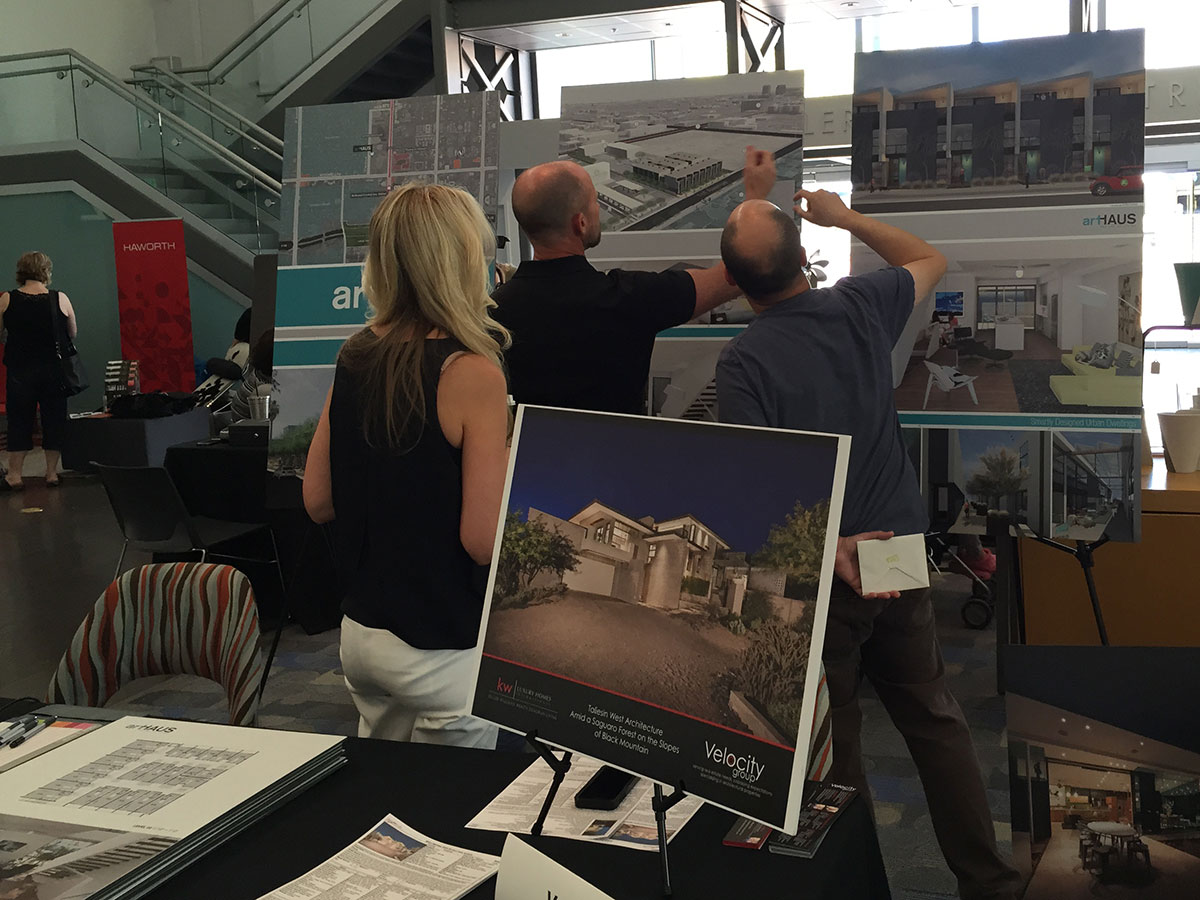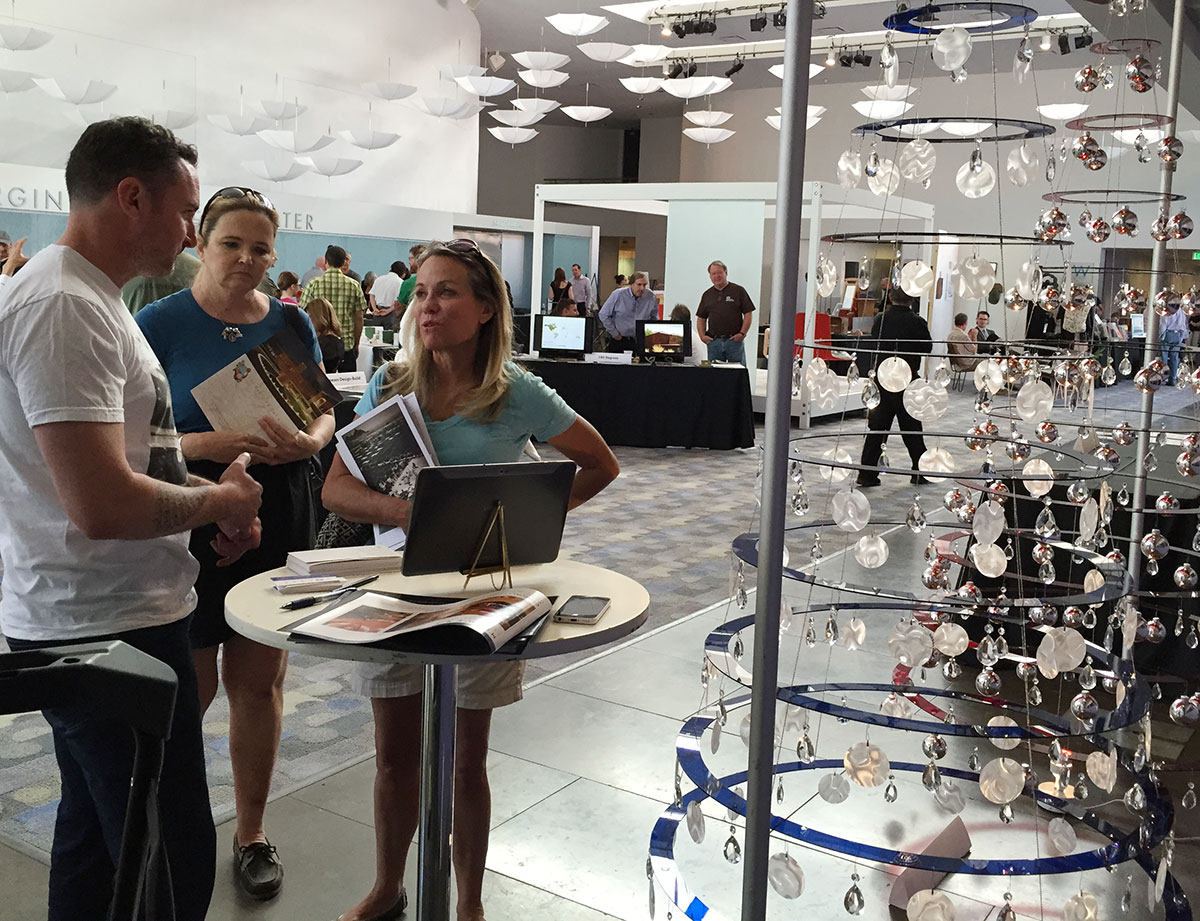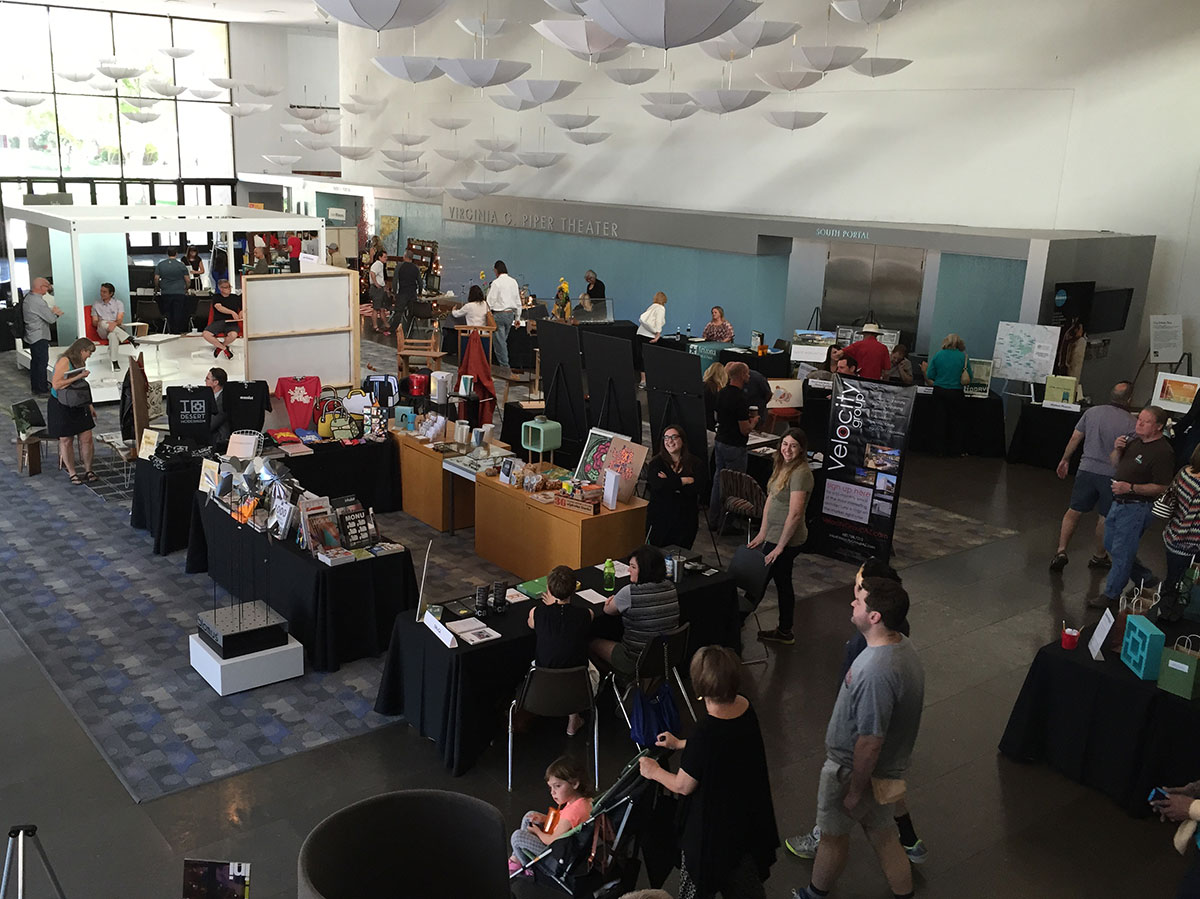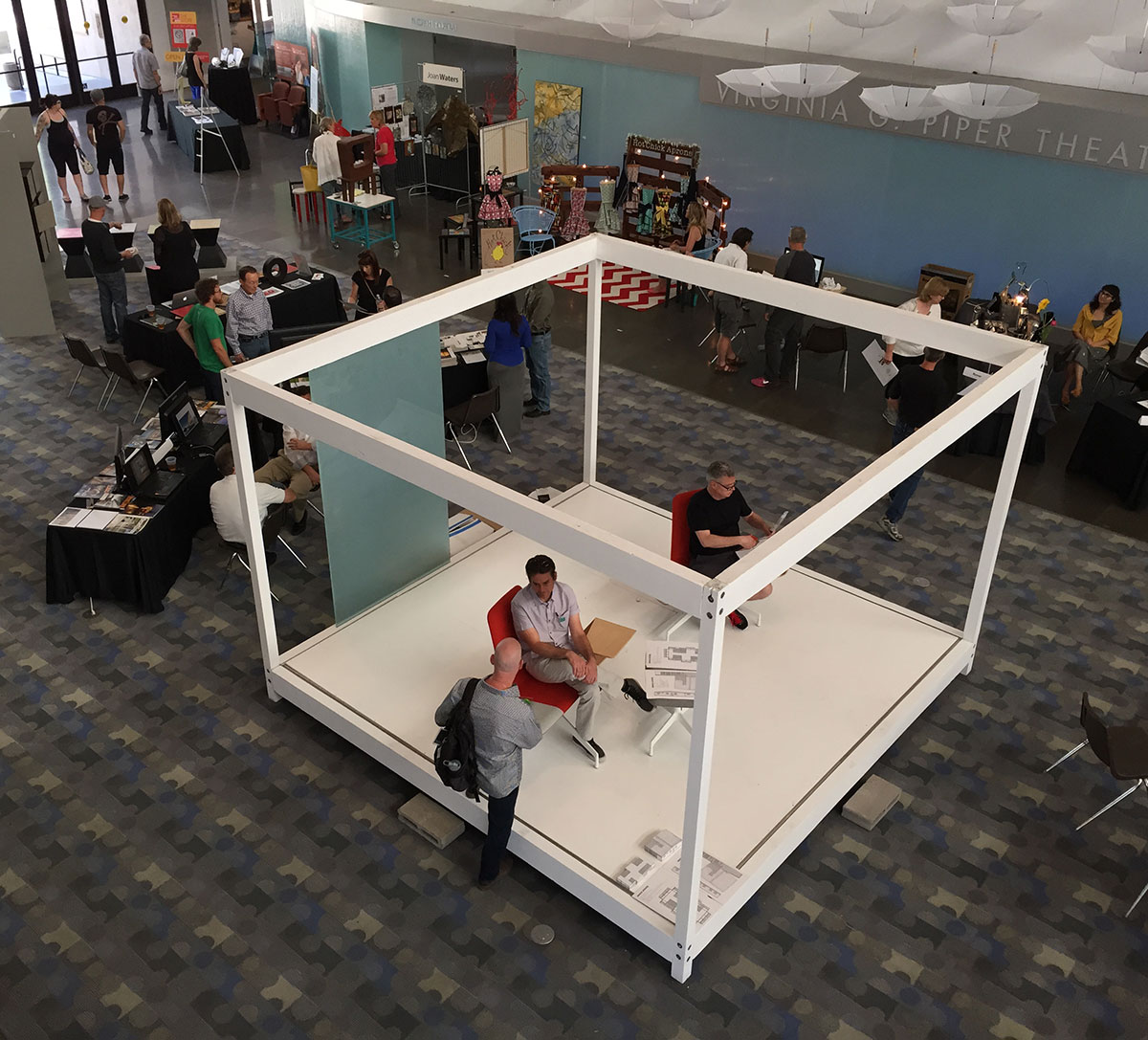 The original Beadle Box from the ASU exhibition on architect Alfred Newman Beadle was acquired by SMoCA last year and was used for a variety of events. On Marketplace day it was a pavilion for cutting and folding miniature paper models of Beadle Boxes.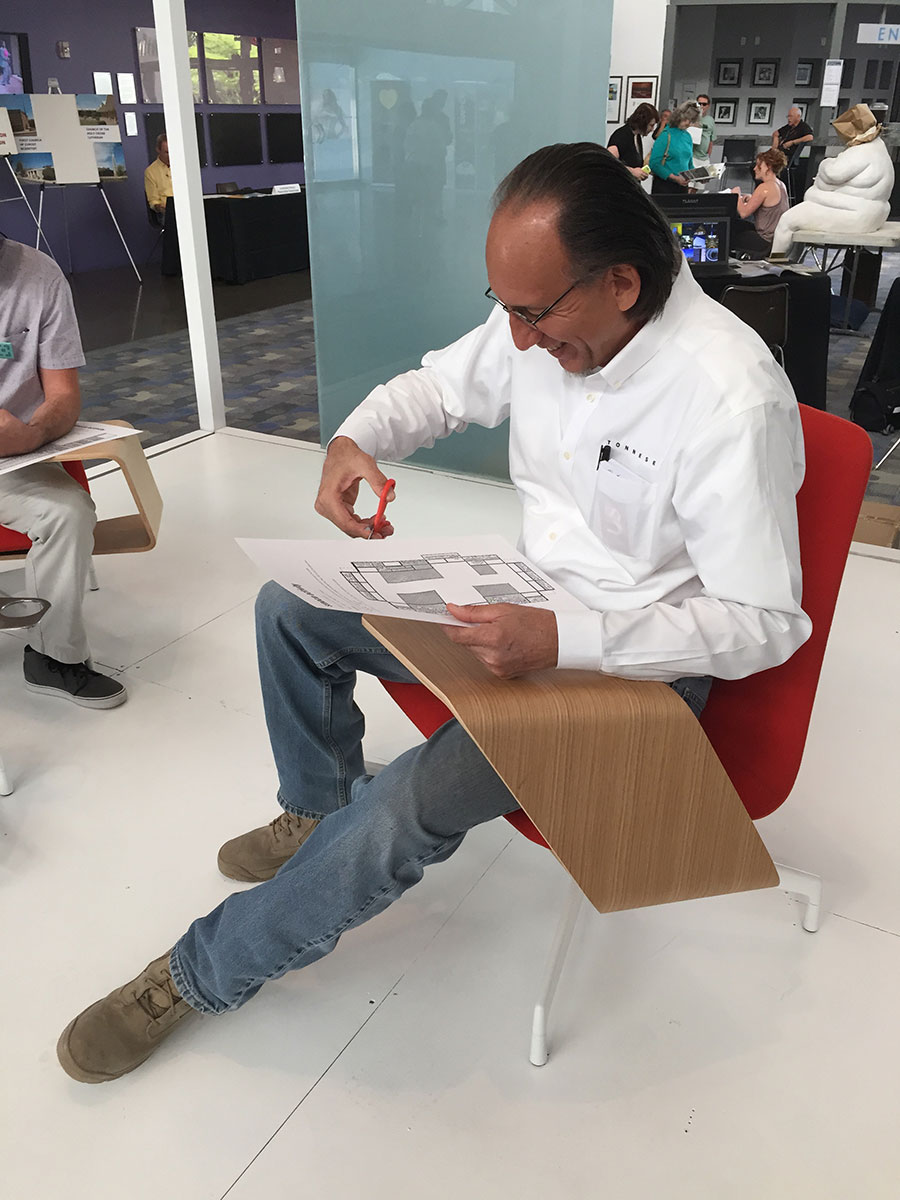 Big man, little scissors. Bill Tonnesen tried to make a Beadle Box with kindergarden cutters.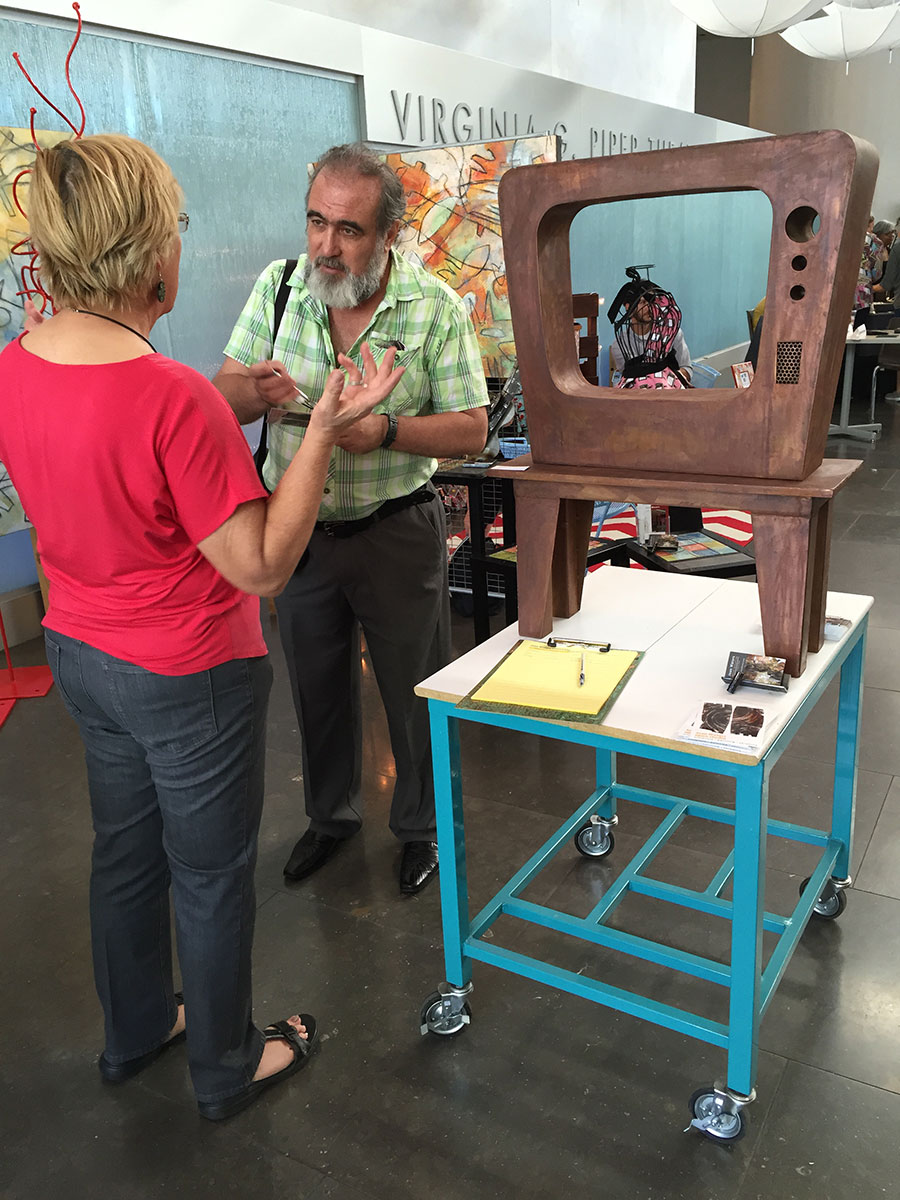 Artist Joan Waters brought her quirky modern sculptures.
Unbeknown to his wife, Modern Phoenix Tour homeowner and panel speaker Kevin Callahan AIA purchased a necklace from Rameen Ahmed's collection.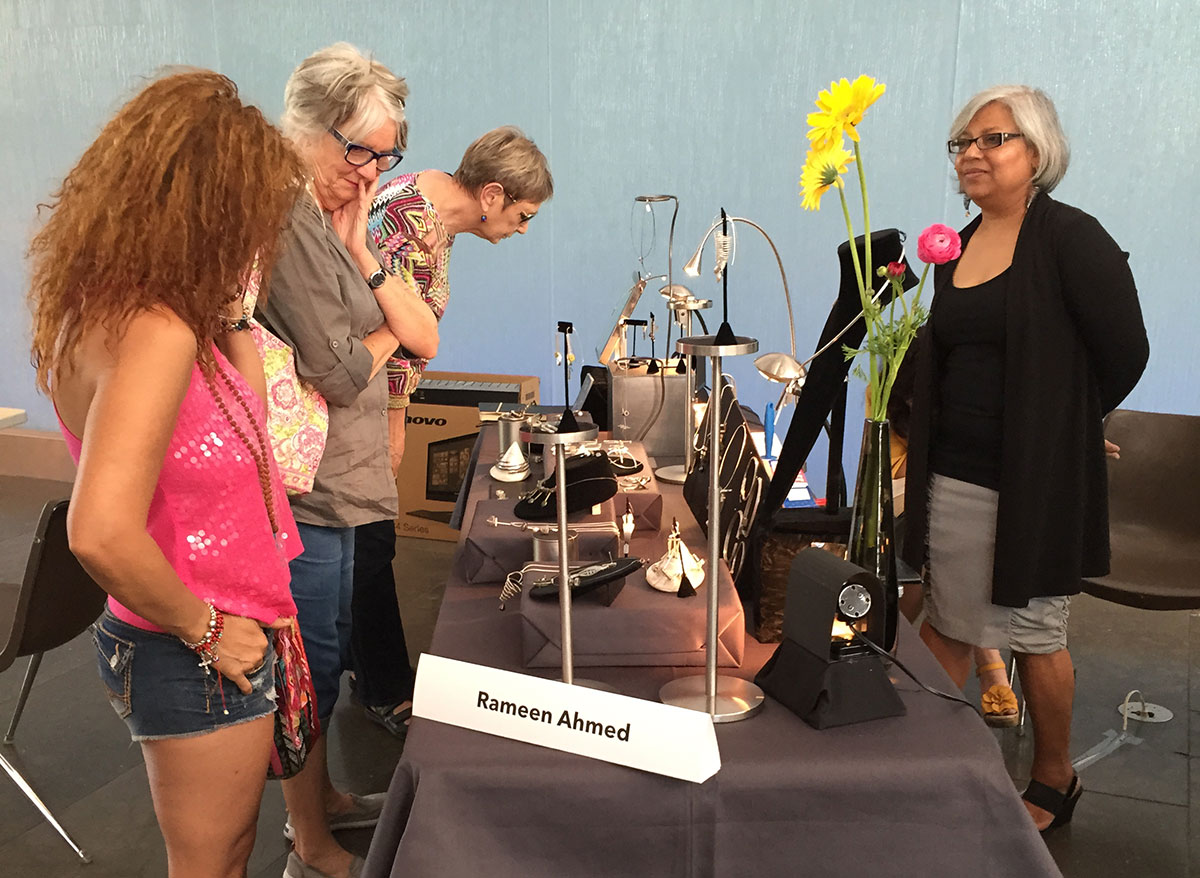 Jeweler Heidi Abrahamson brought her graphic and large pendants as well.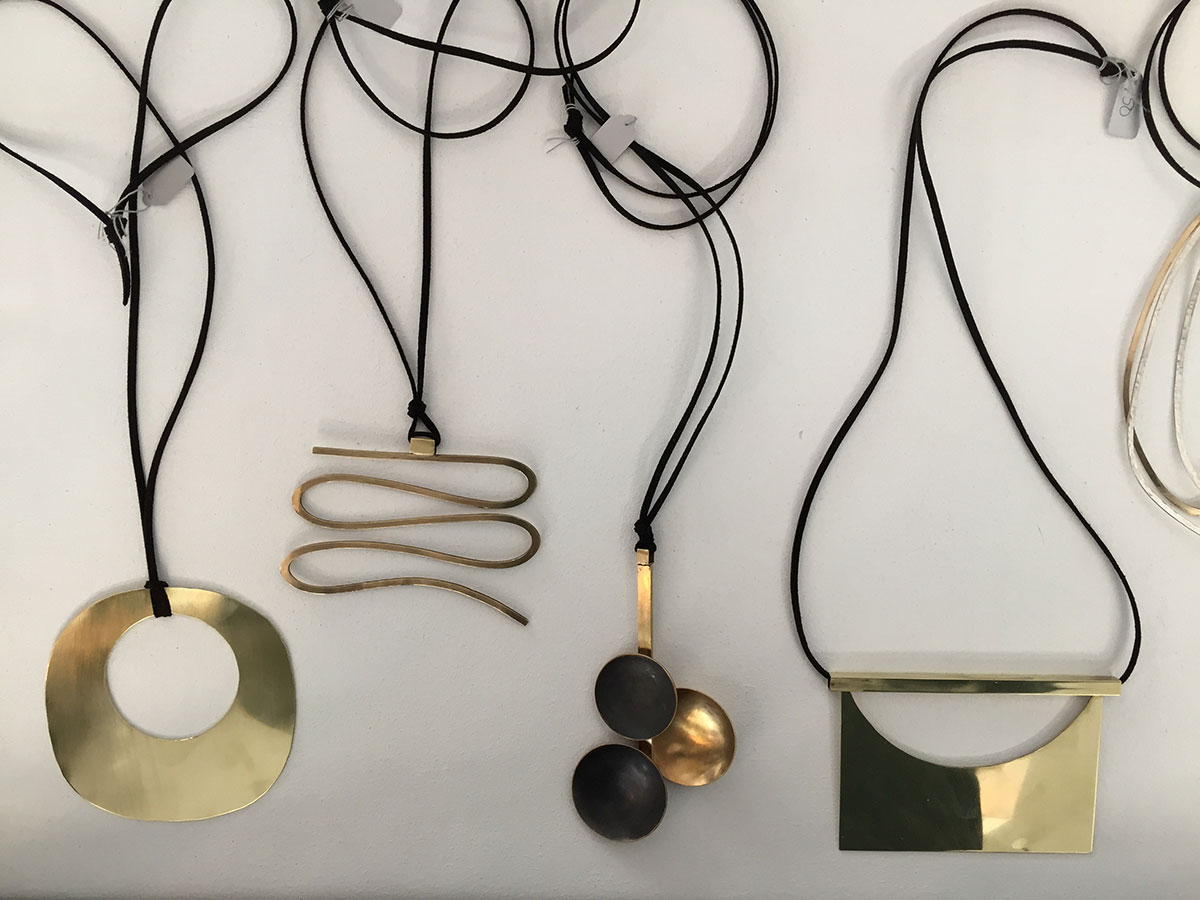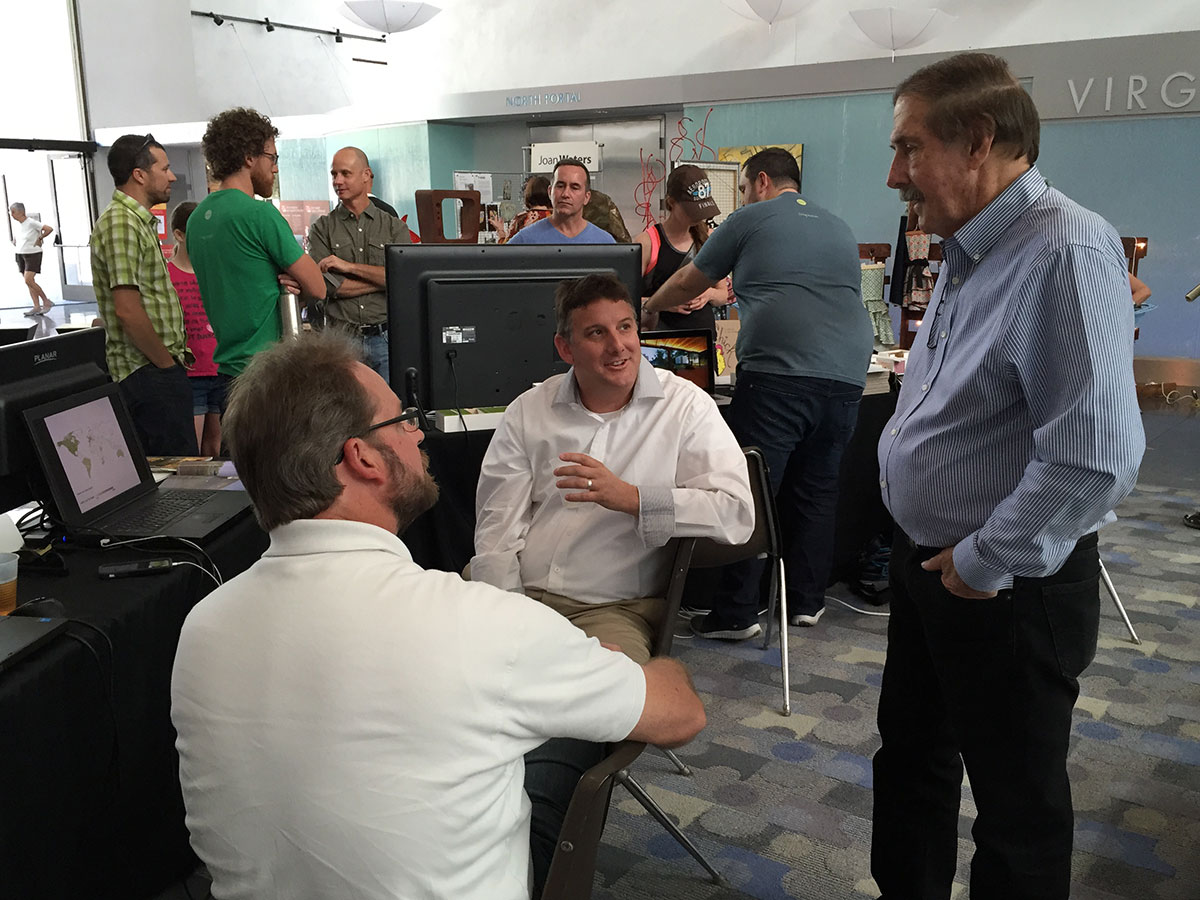 John Anderson and James Trahan, both Architects from 180 Degrees, caught up with architect Ned Sawyer.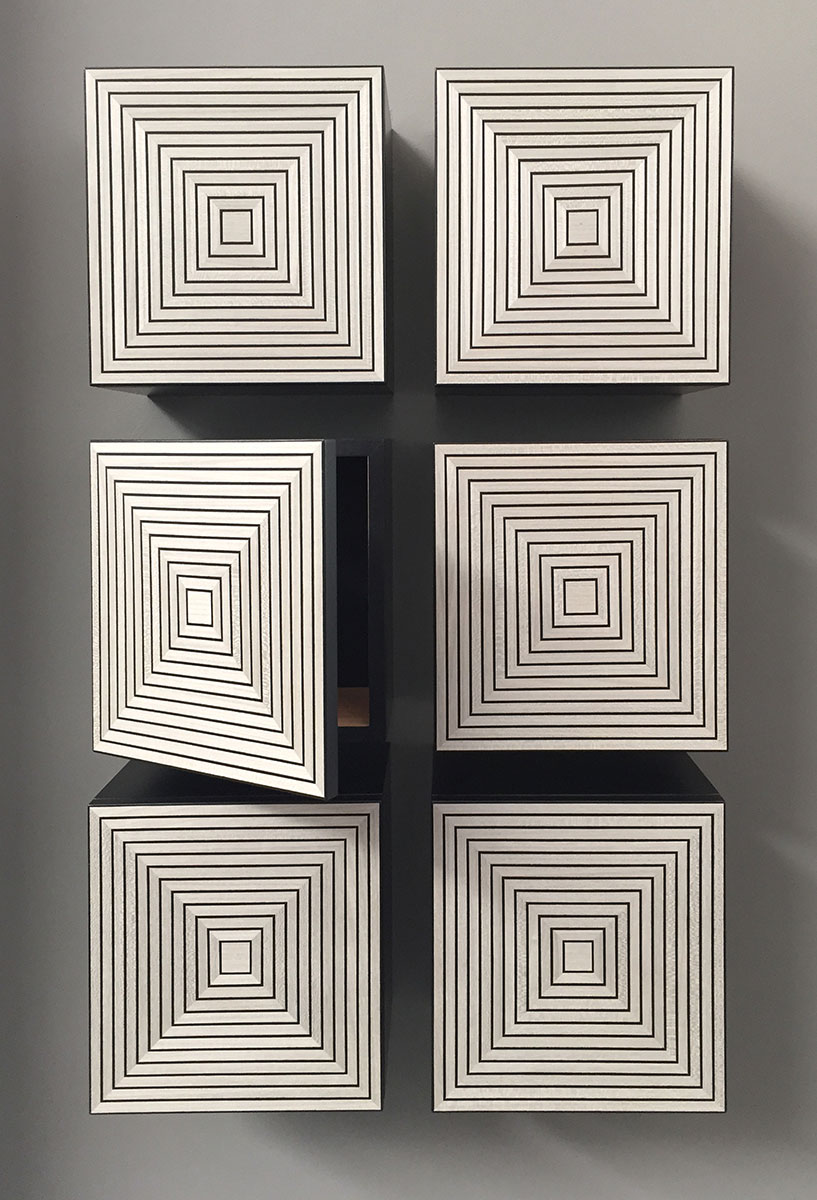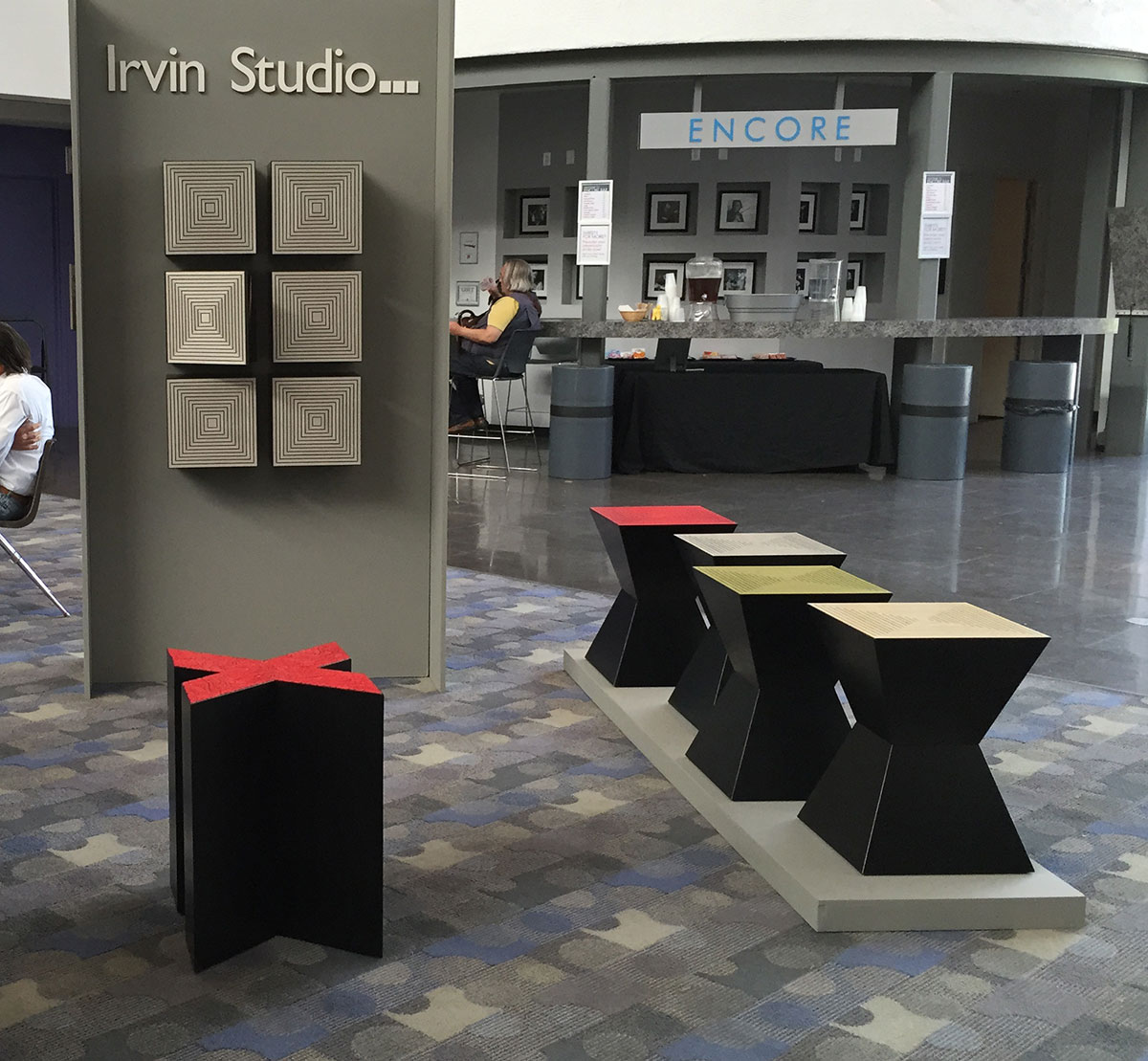 Kevin Irvin brought his graphic inlaid wood furniture and ran into Robert Sentinery from Java magazine.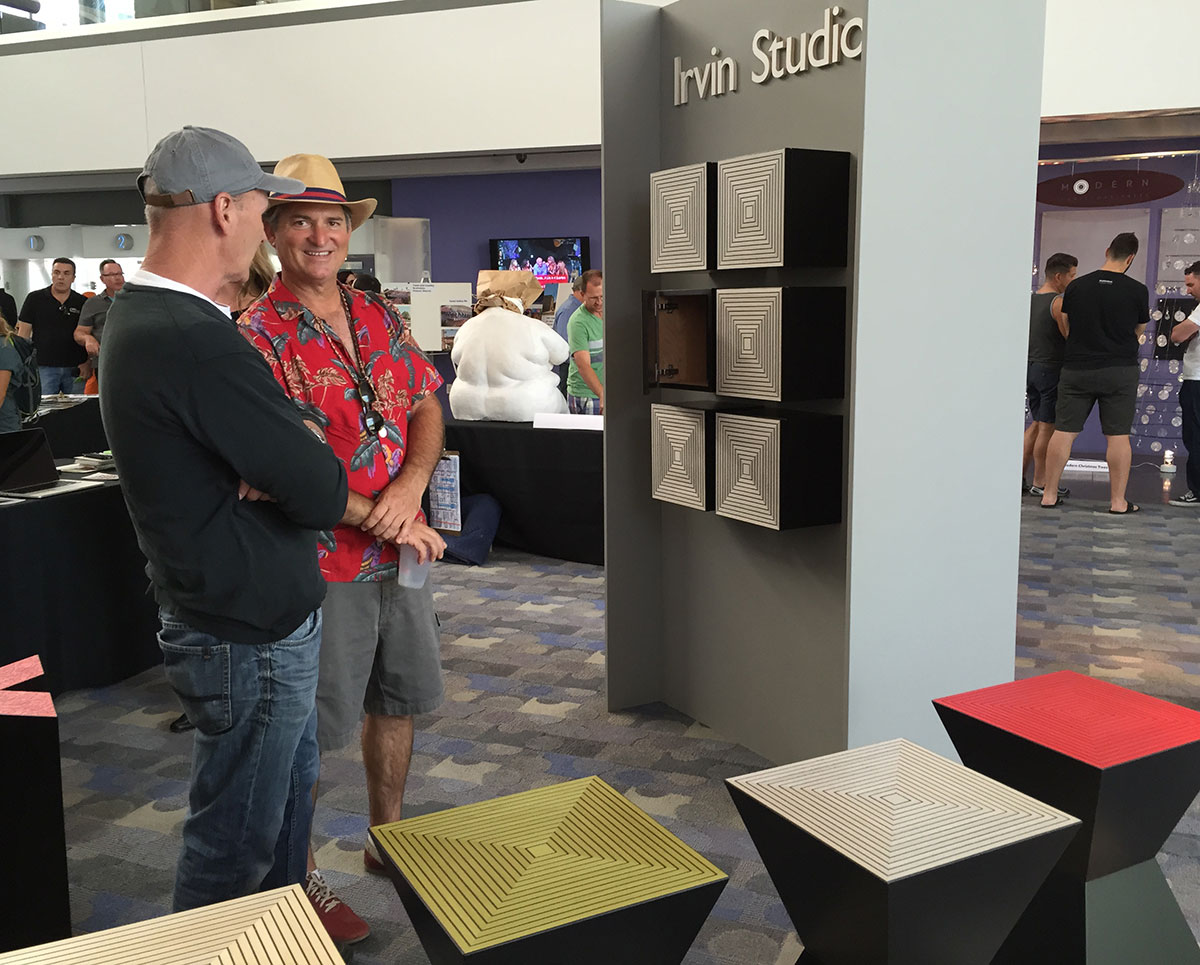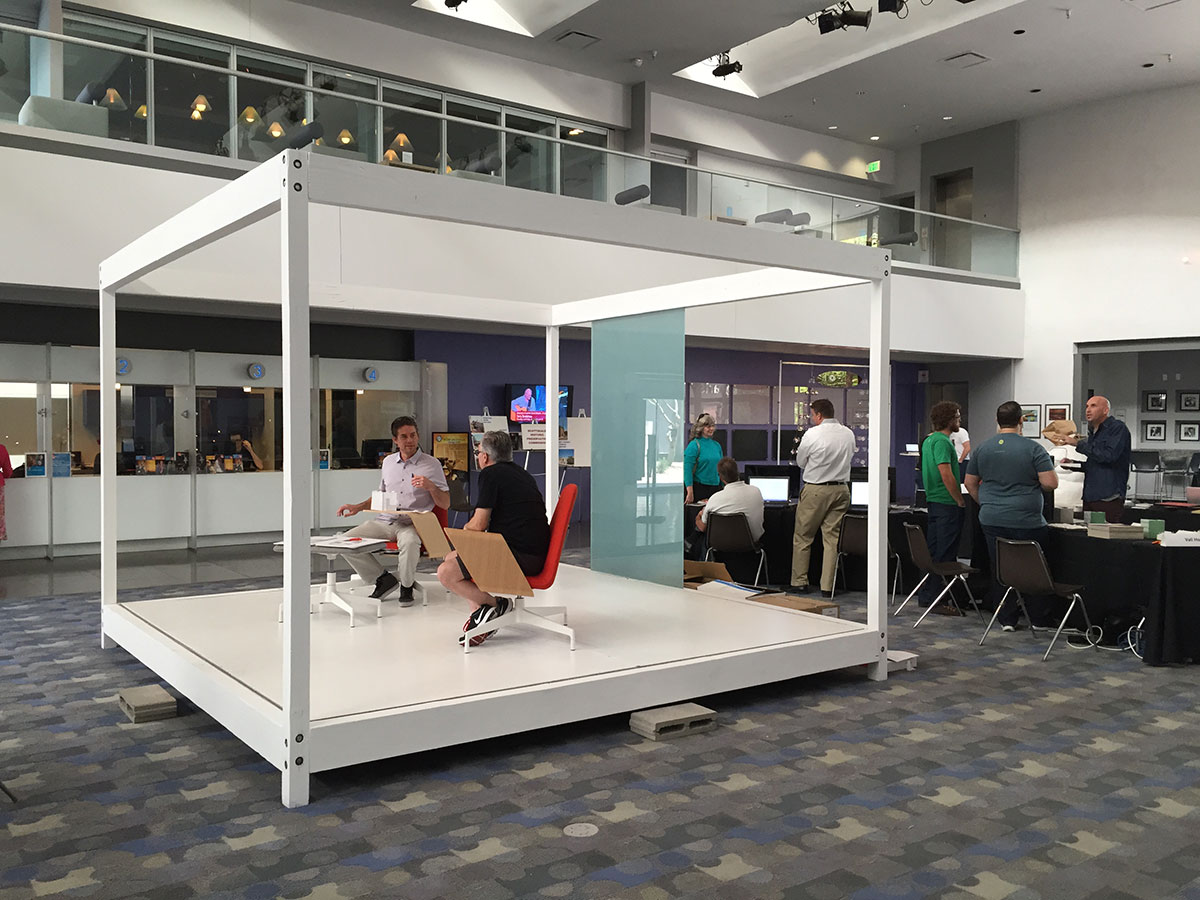 Haworth furnished the Beadle Box and their own space with contemporary and retro furnishings.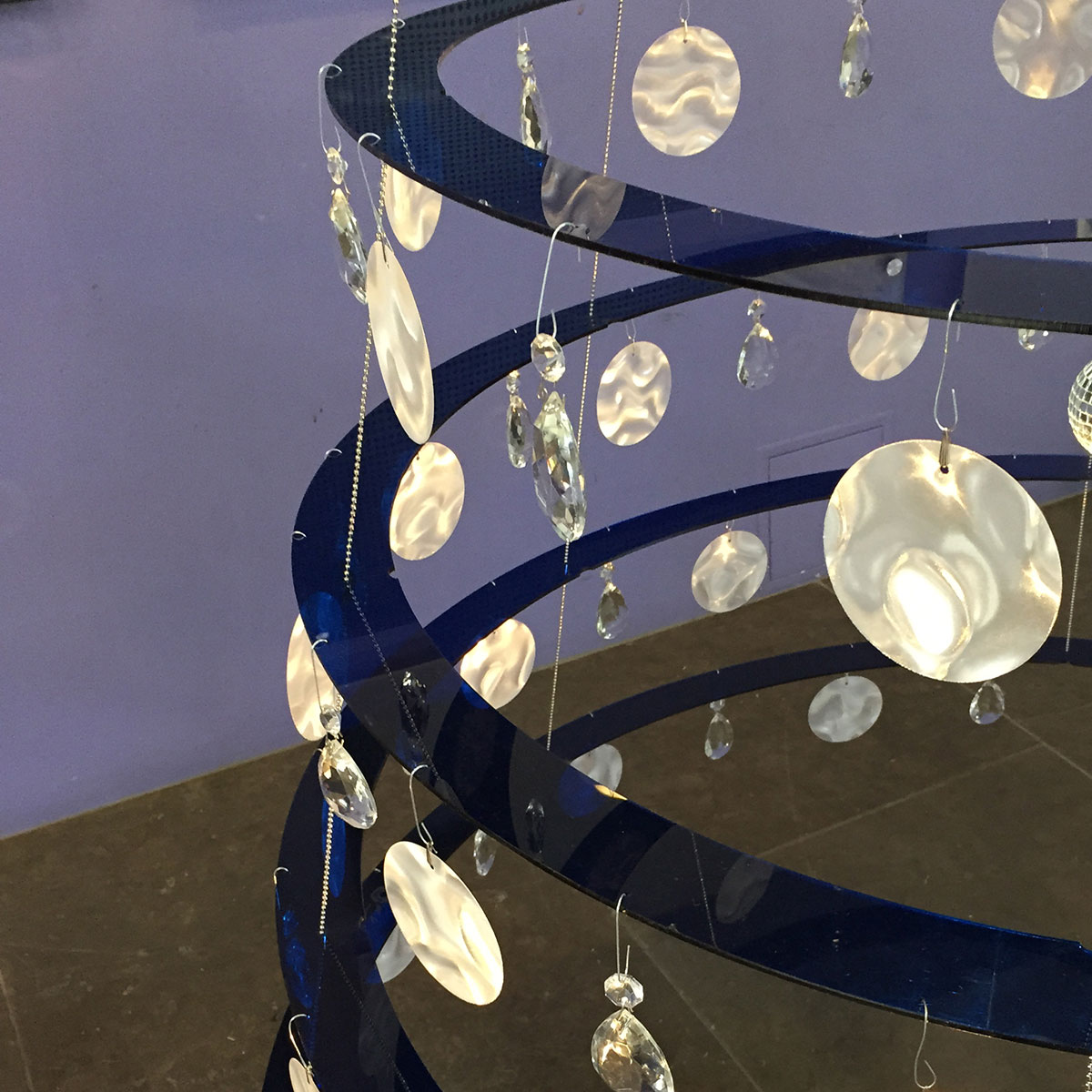 Matthew Bliss' Modern Christmas Trees lit up the floor with a space-age tree inspired by his grandfather's original midcentury design.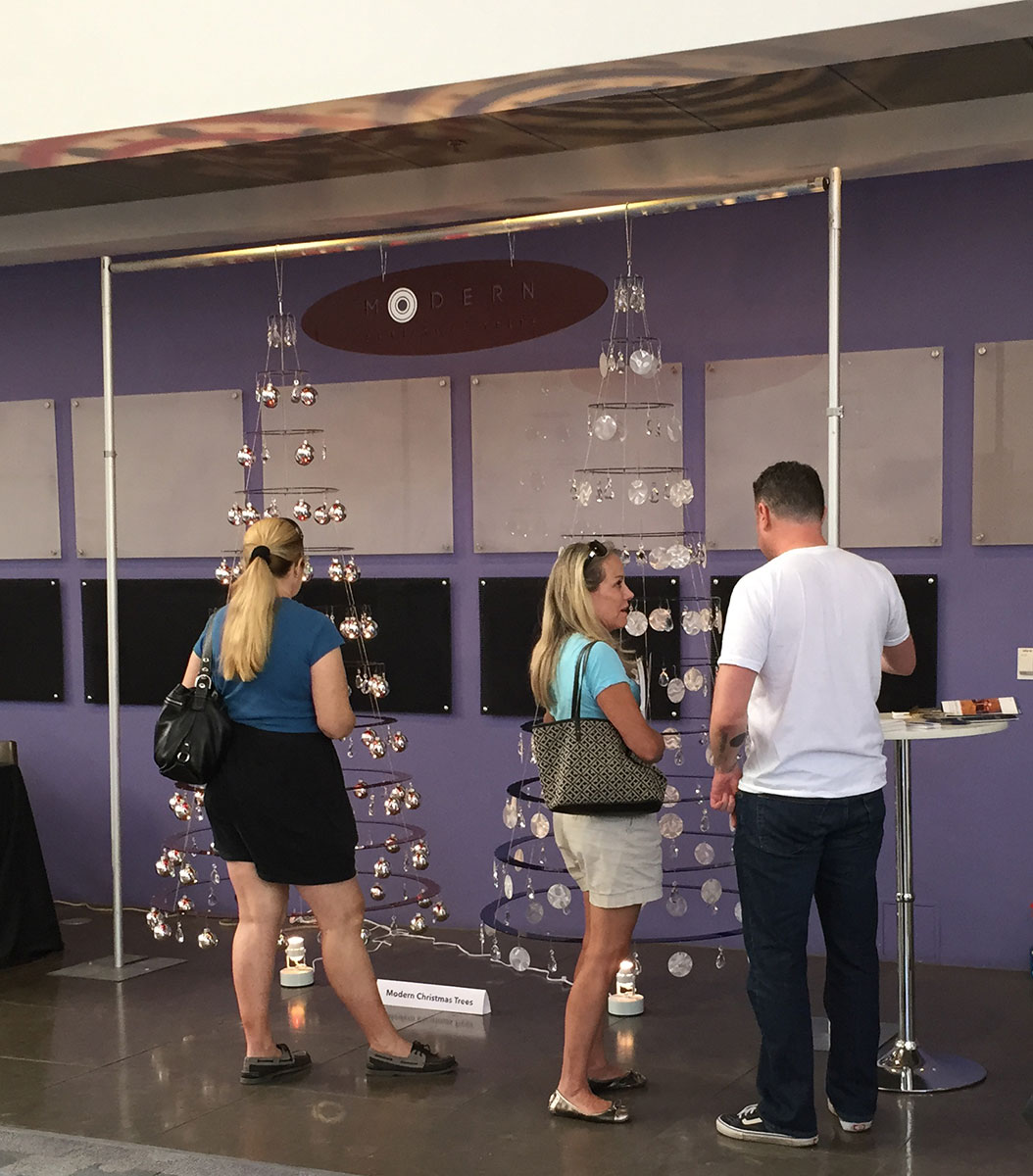 Hermann Andresen caught up with Sarah Wright Levy and Ryan Smith from the
David and Gladys Wright House.
The City of Phoenix HP Commission was also on hand to answer questions about historic modern properties.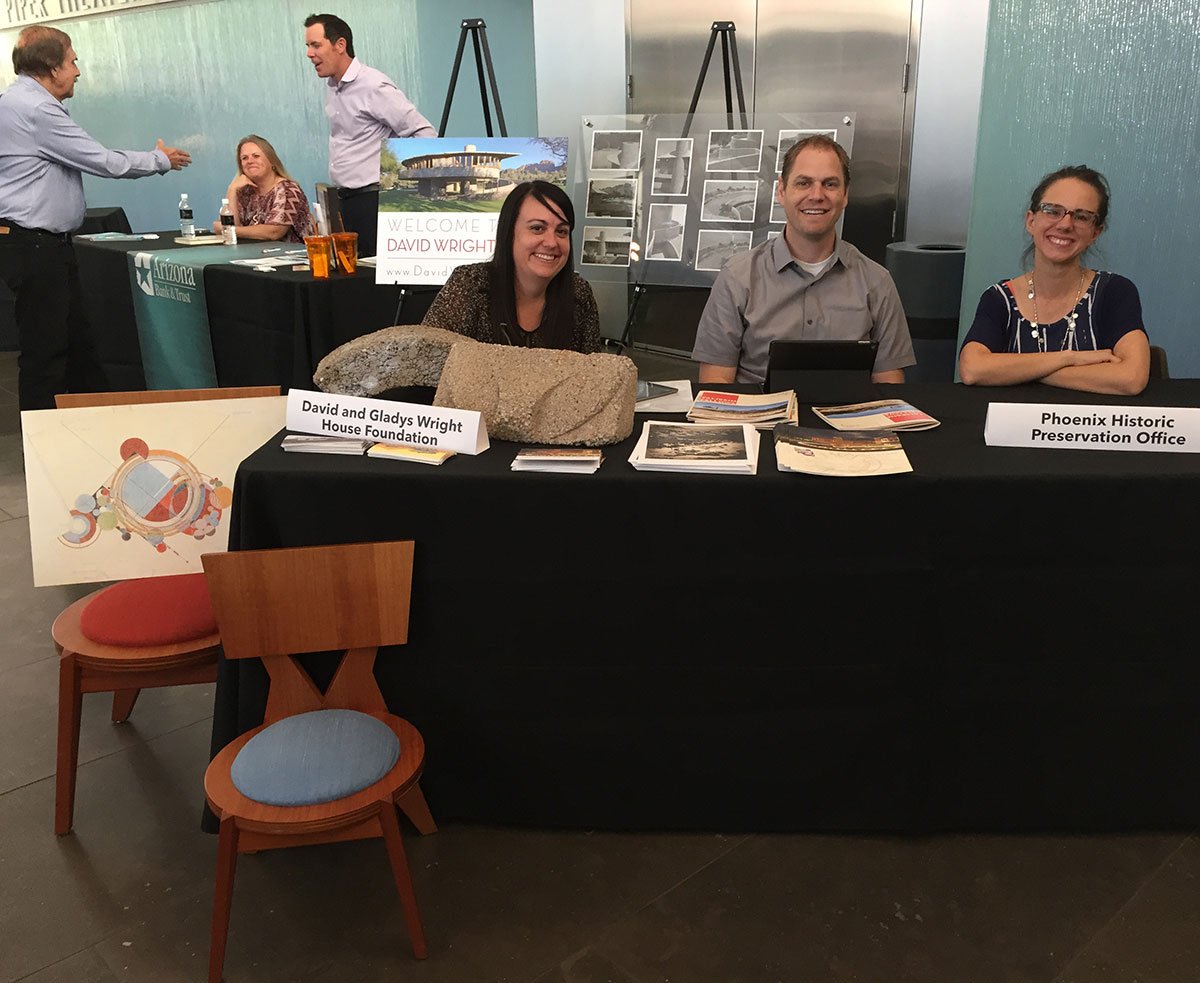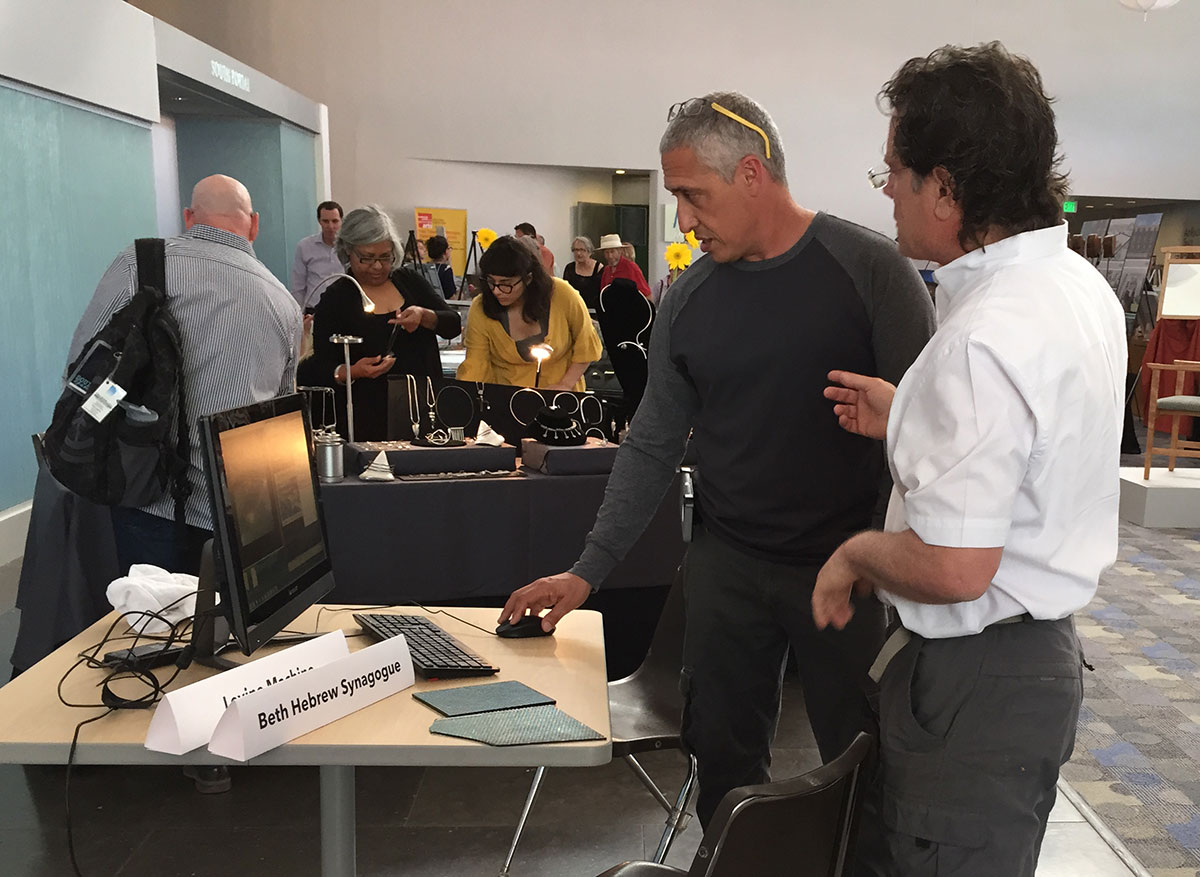 Michael Levine of Levine Machine LLC shared his future plans for the Beth Hebrew Synagogue in downtown Phoenix. He plans to turn the midcentury synagogue by architect Max Kaufmann into a Jewish cultural center, and gave a short talk on it in the middle of marketplace day.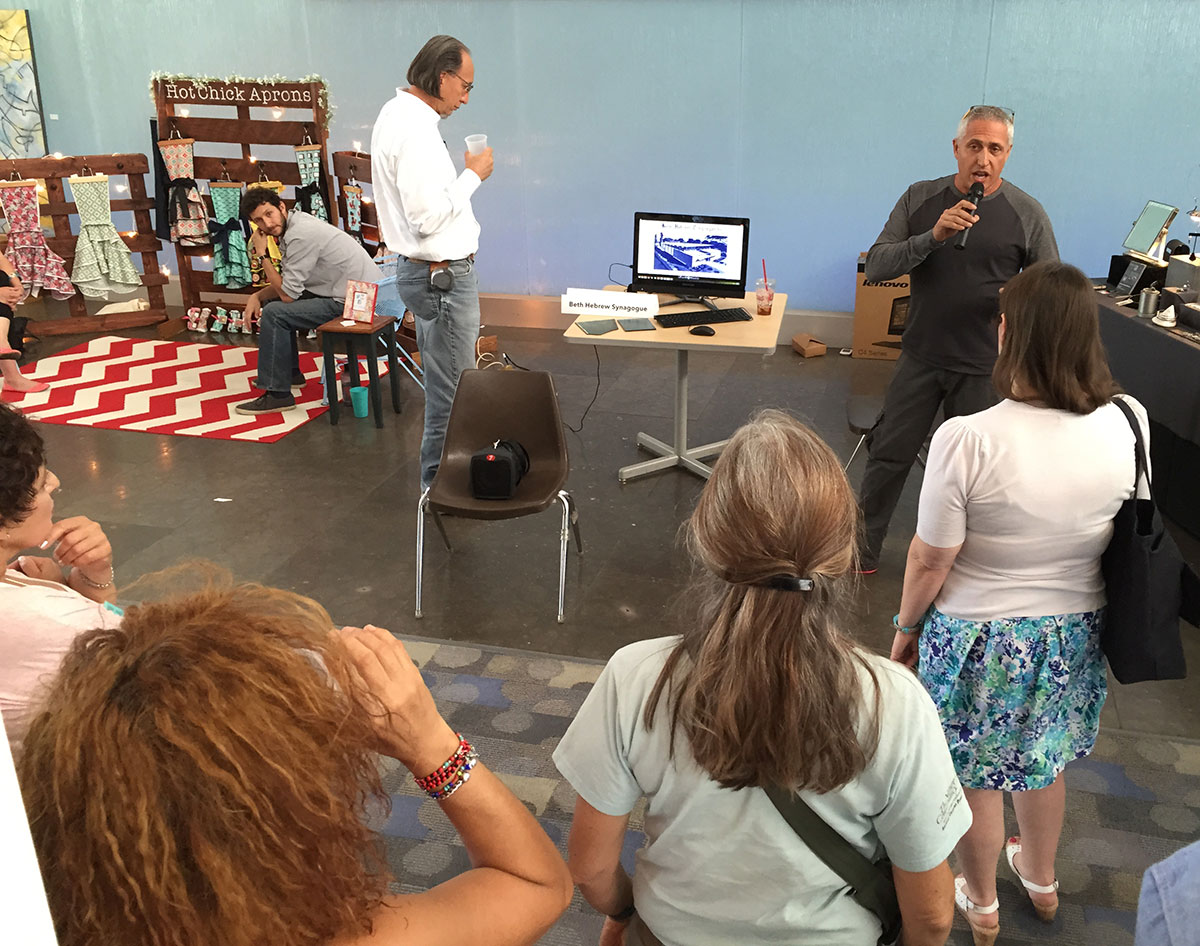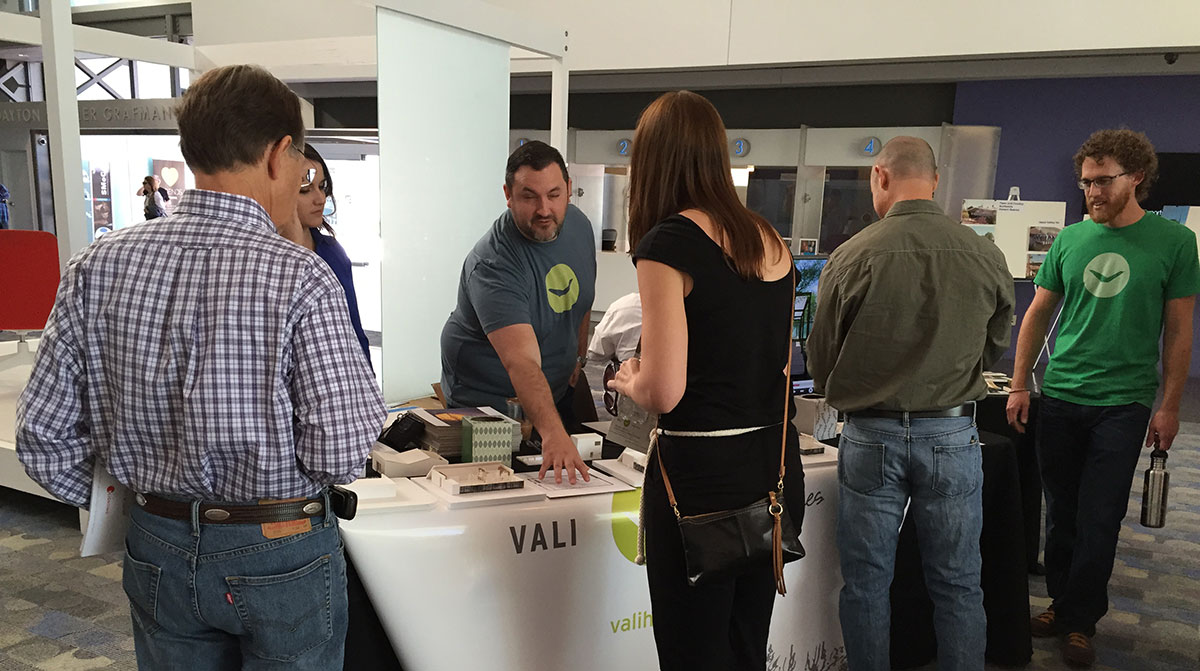 Vali Homes also gave a short talk on the marketplace floor about building smart homes without all the smart gadgetry.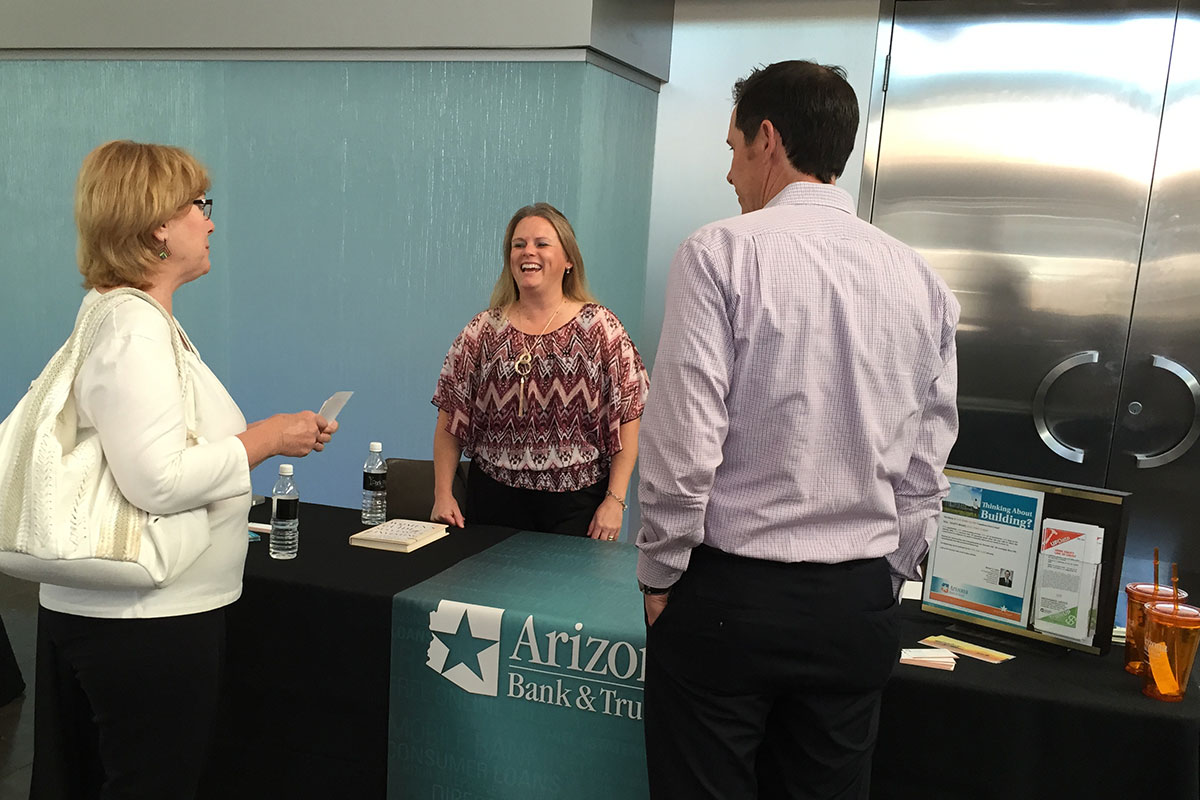 Arizona Bank and Trust featured their drive to support those who are midcentury and modern-minded.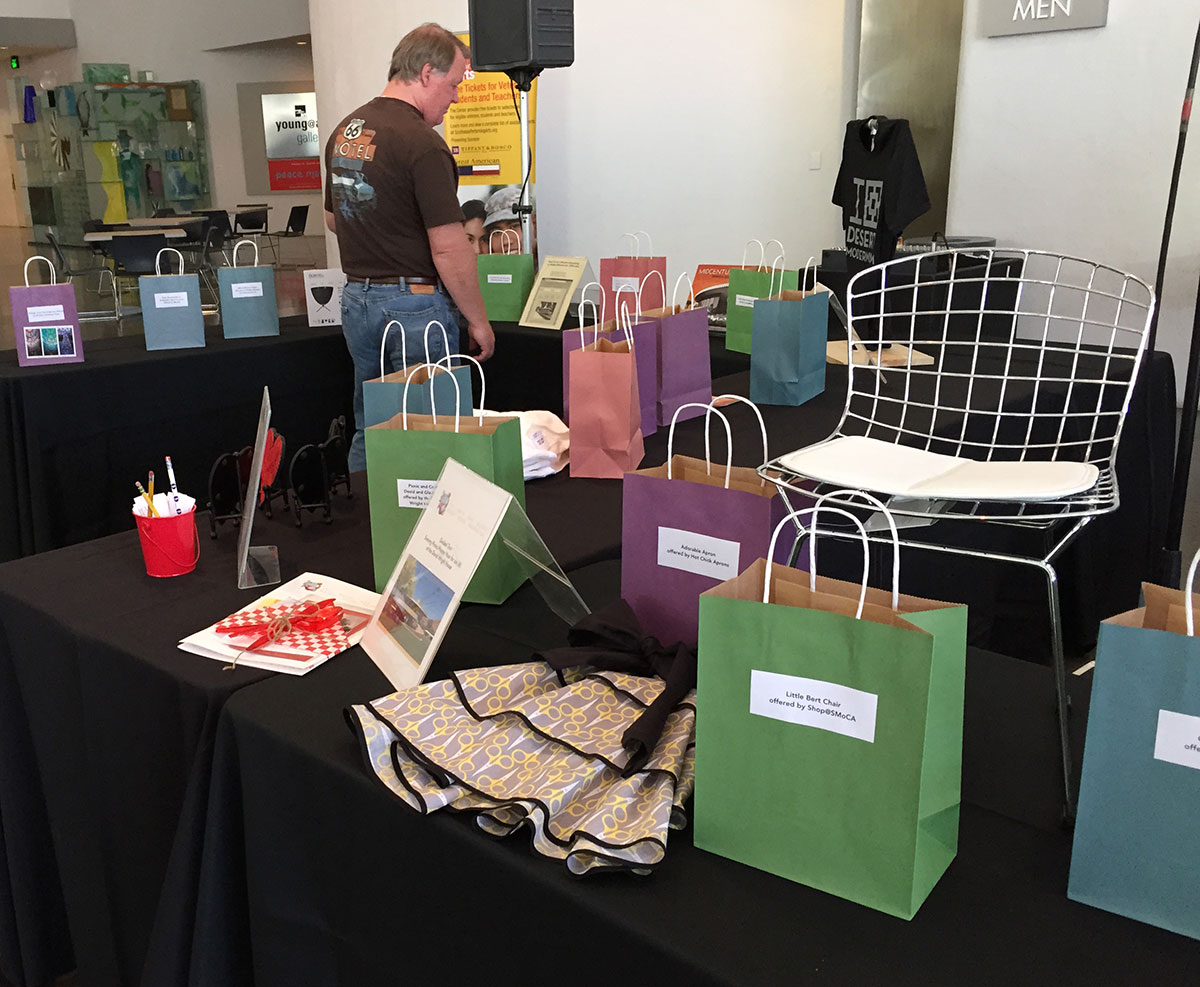 This year's door prizes featured furniture, sculpture, apparel, jewelry, and perhaps the most coveted prize of all time, picnic and happy hour at the David and Gladys Wright House.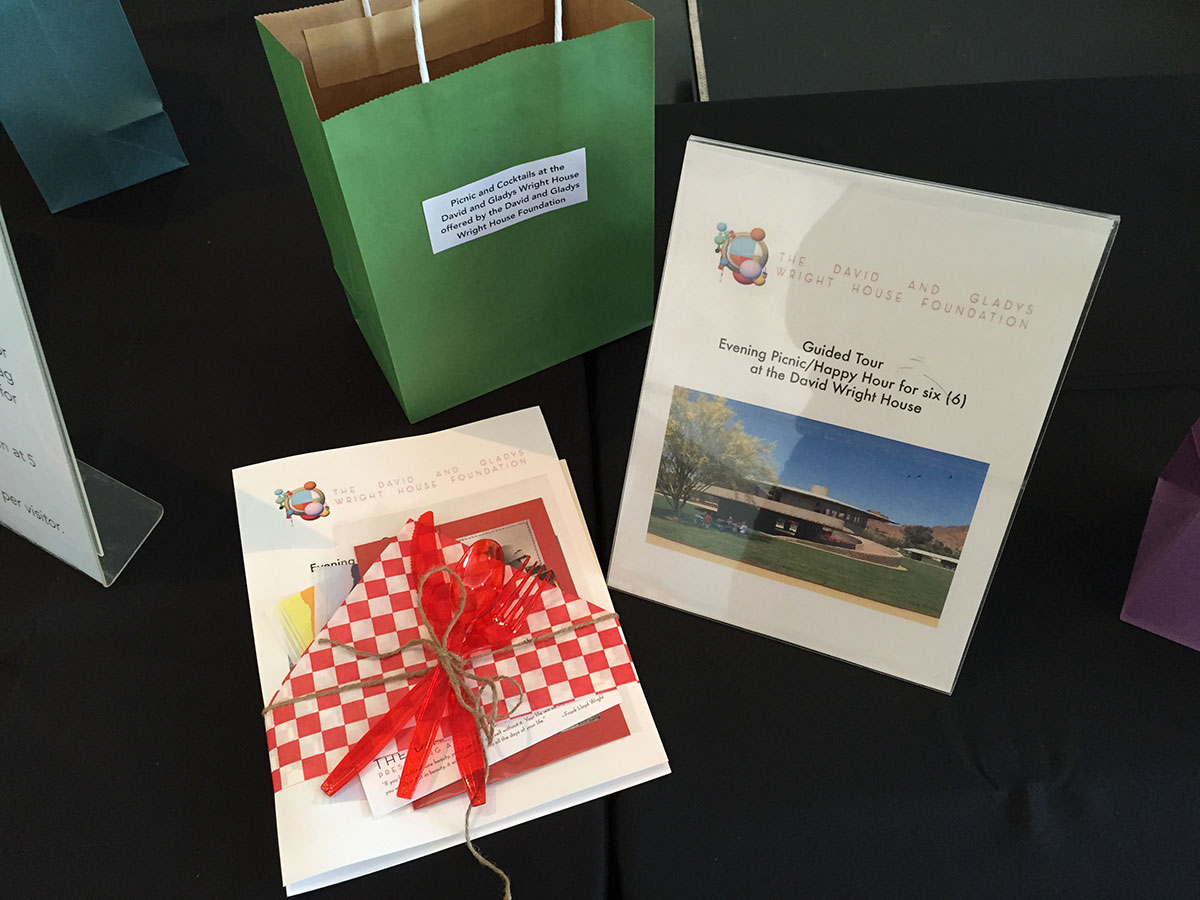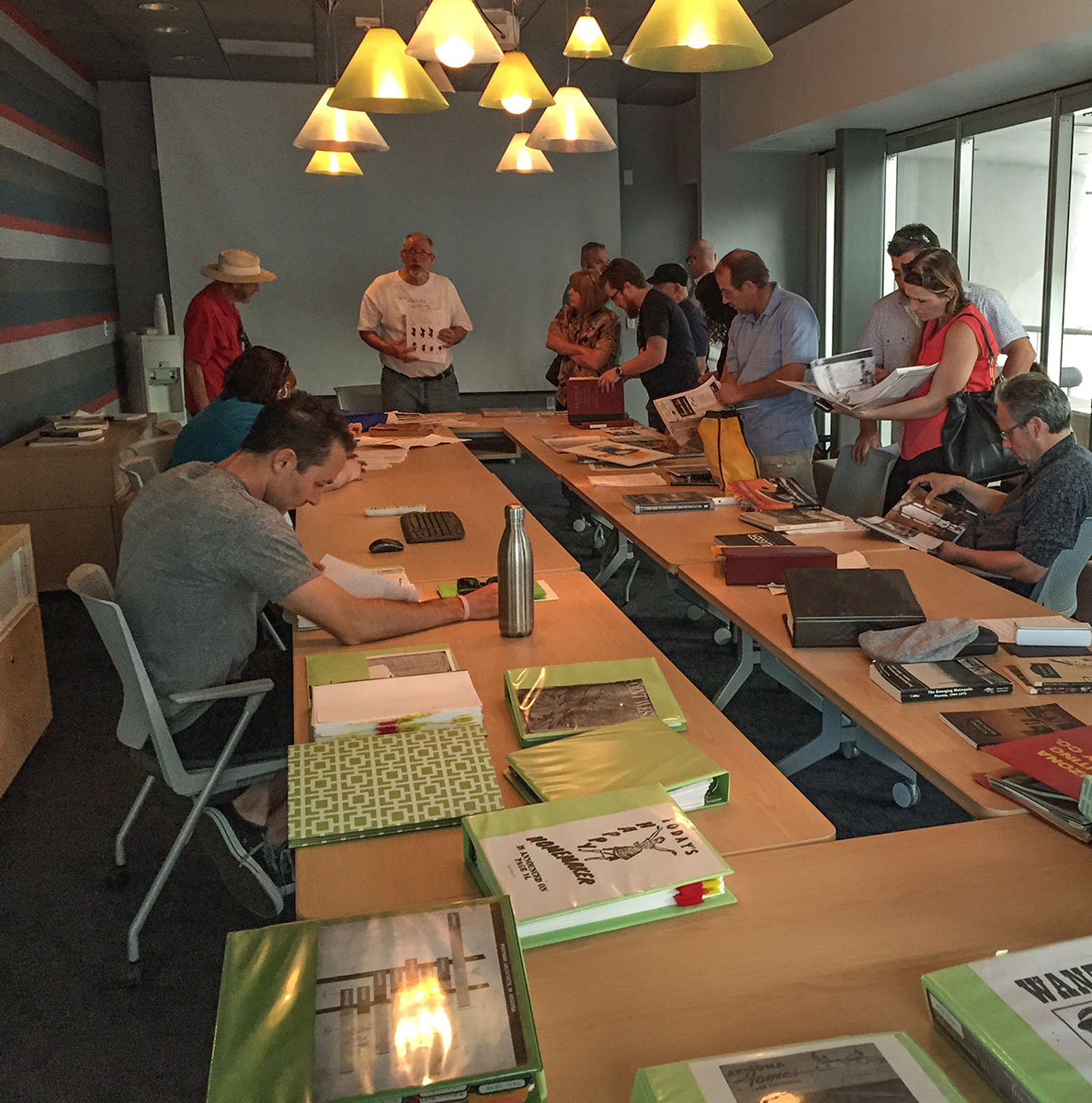 Upstairs, historians John Jacquemart and Donna Reiner held their
popular Research Your Midcentury Home with Primary Sources workshop
, featuring hands-on immersion with a remarkable pop-up library for guests to dig through in guided practice.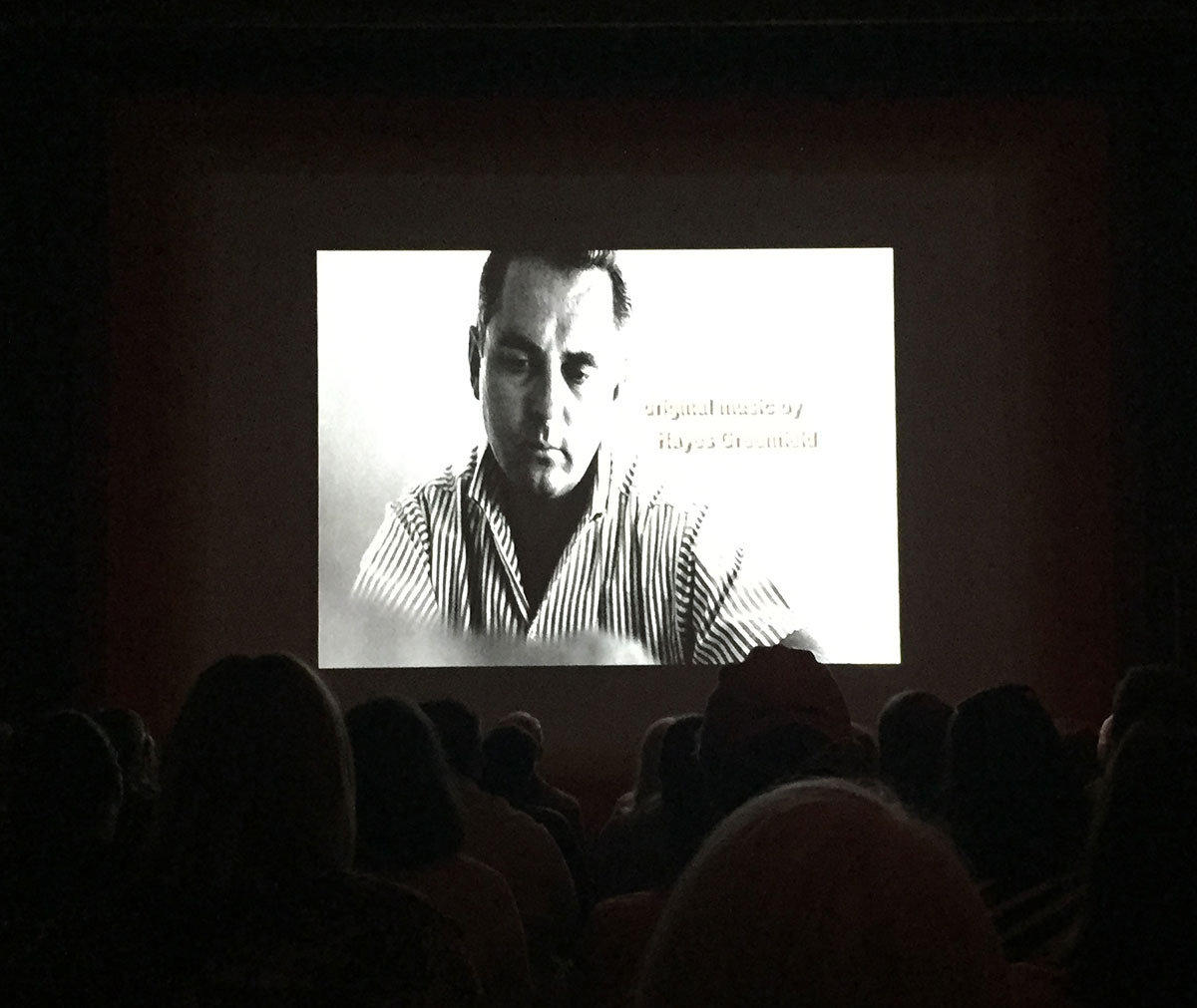 No Festival Required screened
Journeyman Architect: The Life and Work of Donald Wexler
at the SMoCA Lounge.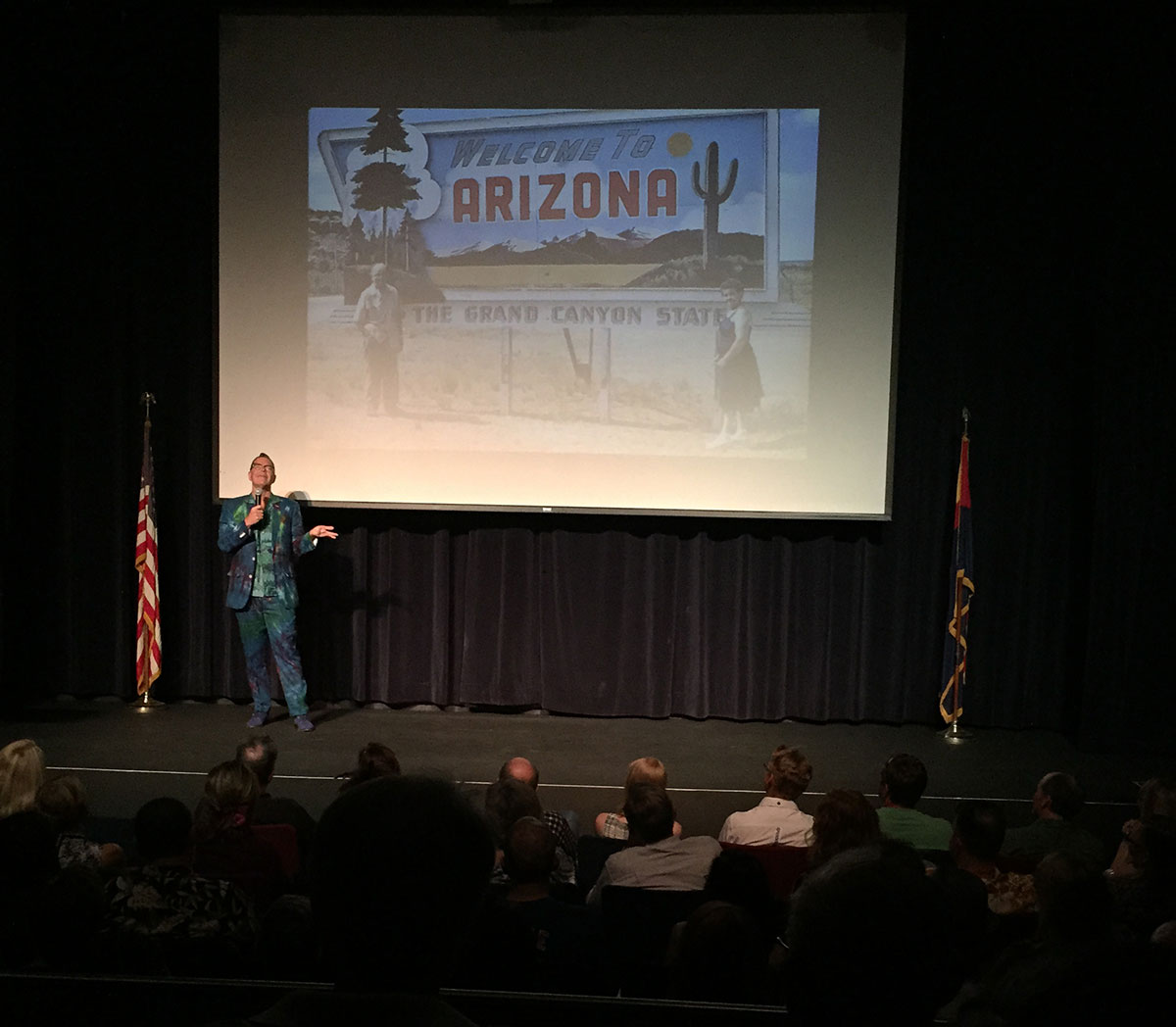 Marketplace day ended with two sold-out shows of Charles Phoenix's ARIZONALAND! His custom tye dye linen suit was made in Arizona.
Modern Phoenix Home Tour of South Scottsdale 2015
Receive advance notice of next year's events!