Research Your Midcentury Home with Primary Sources
Historians John Jacquemart and Donna Reiner guided dozens of curious homeowners and realtors through the process of locating and mining primary sources to assist in home restoration and inspiration.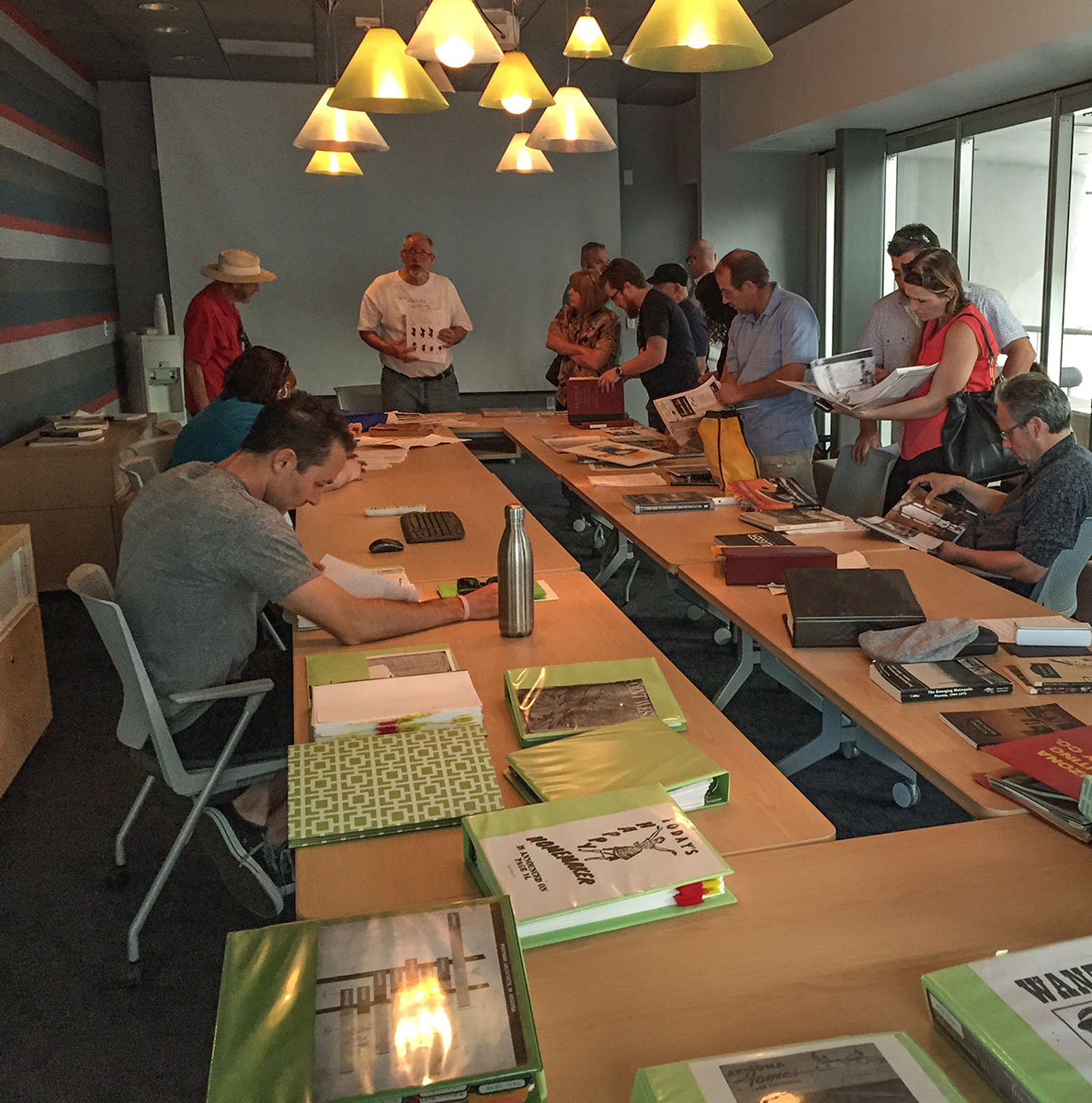 Once a year John and Modern Phoenix set out personal books, ephemera, maps, magazines and binders full of microfilm from their archives to let the public mine through them for leads and good ideas. It's the valley's hippest pop-up library!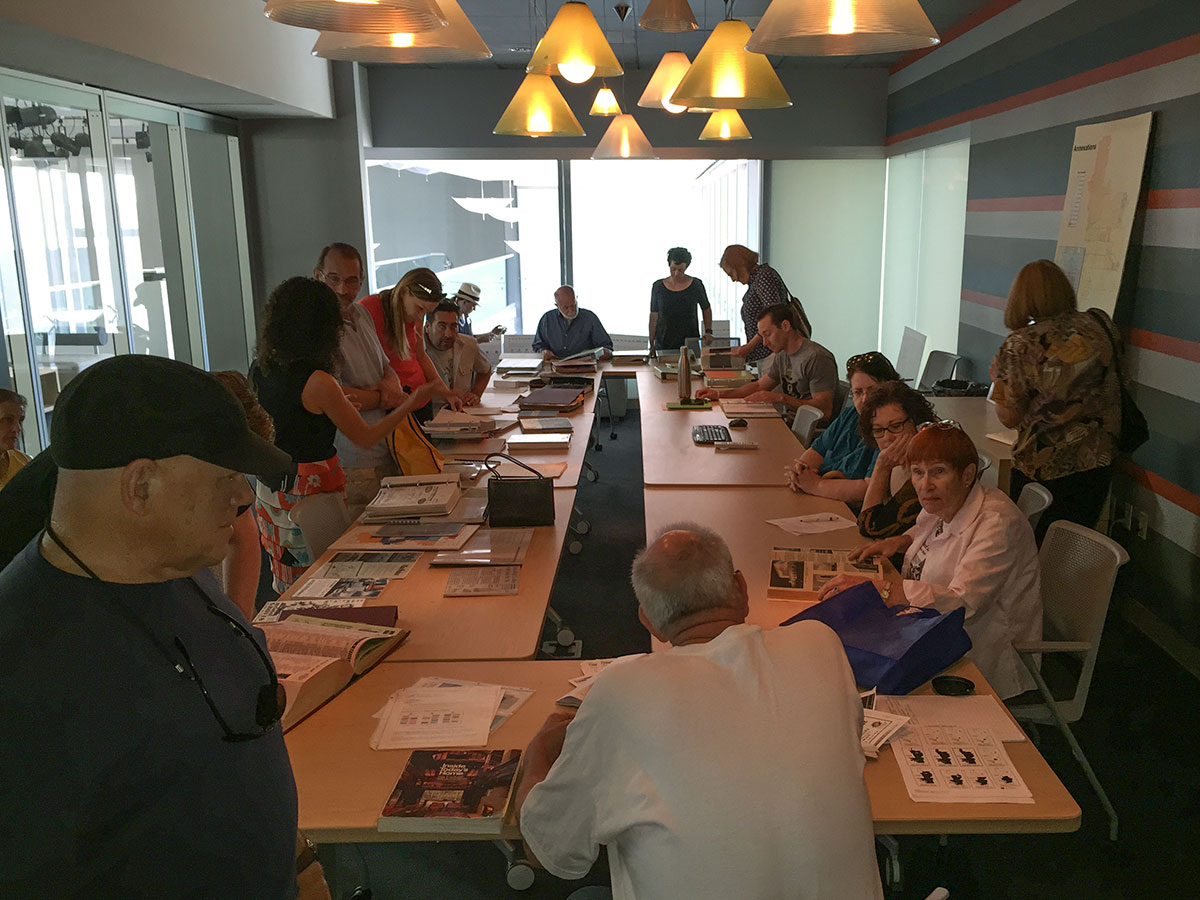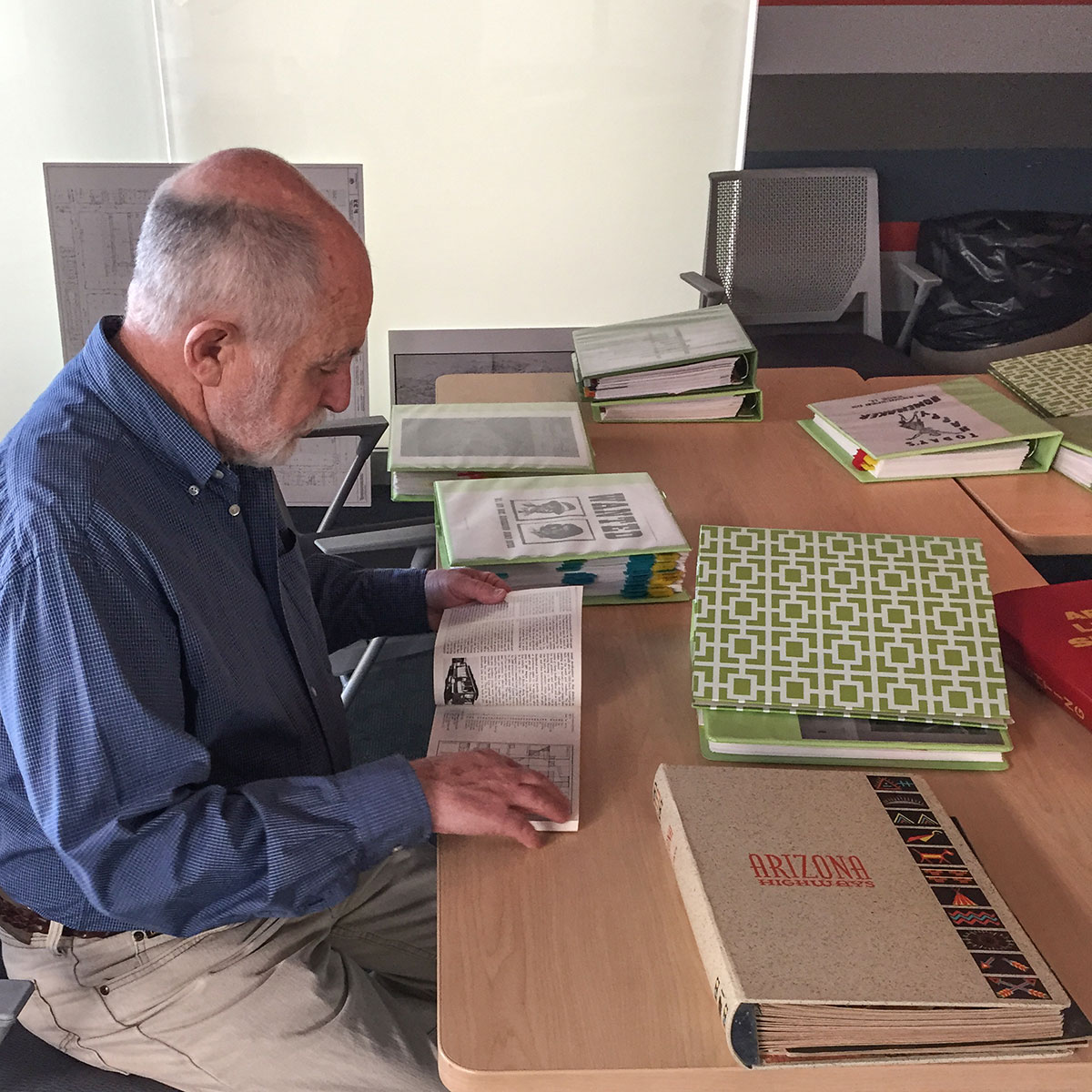 Out of print
AIA Guide to Phoenix Architecture?
We've got it! Vintage
Arizona Highways?
Got that too! Just the modern bits of
Arizona Homes and Gardens?
Check! How about
Arizona Architect?
You betcha.
This realtor attended to brush up on her skills.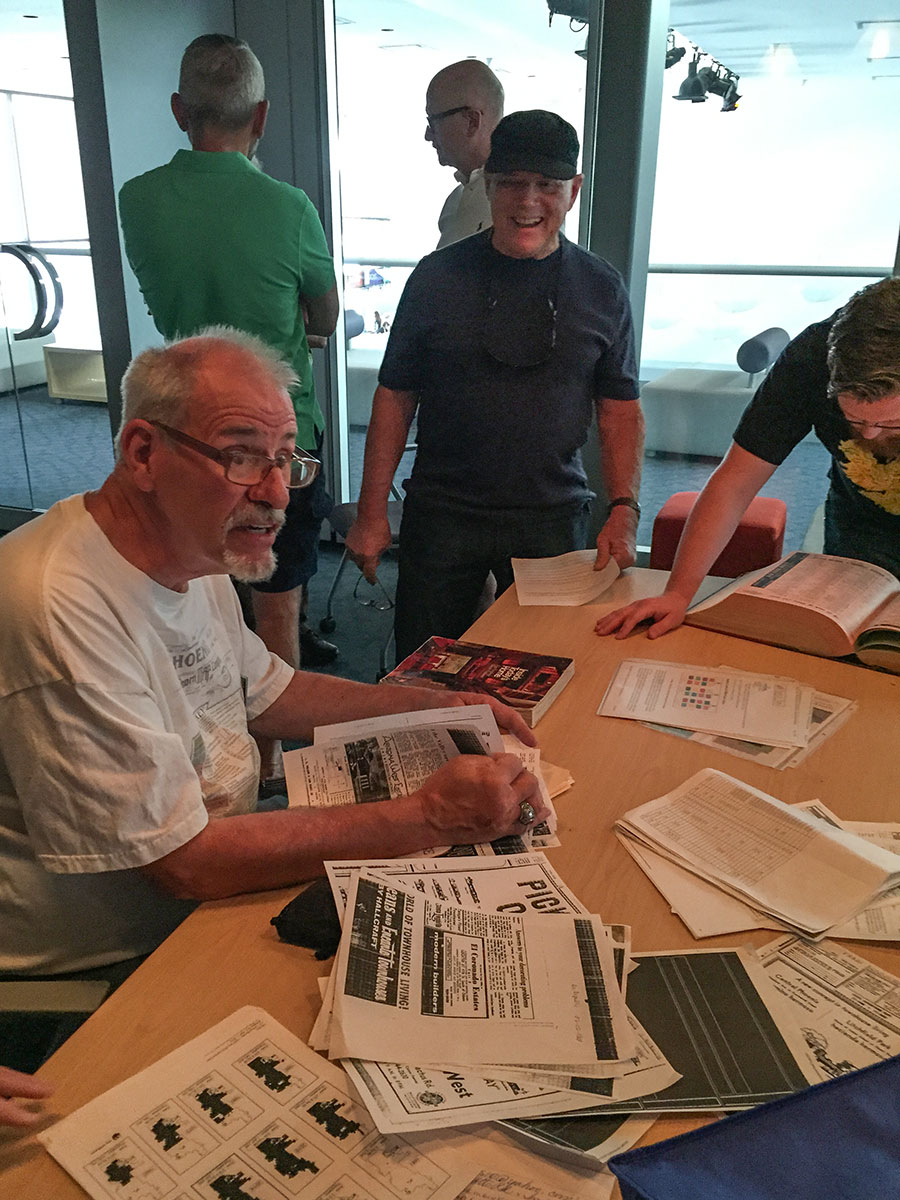 John Jacquemart is a walking encyclopedia of Phoenix real estate lore, and pointed people in the right direction all day long. If you missed the workshop, he's often reachable at the City of Phoenix Historic Preservation office.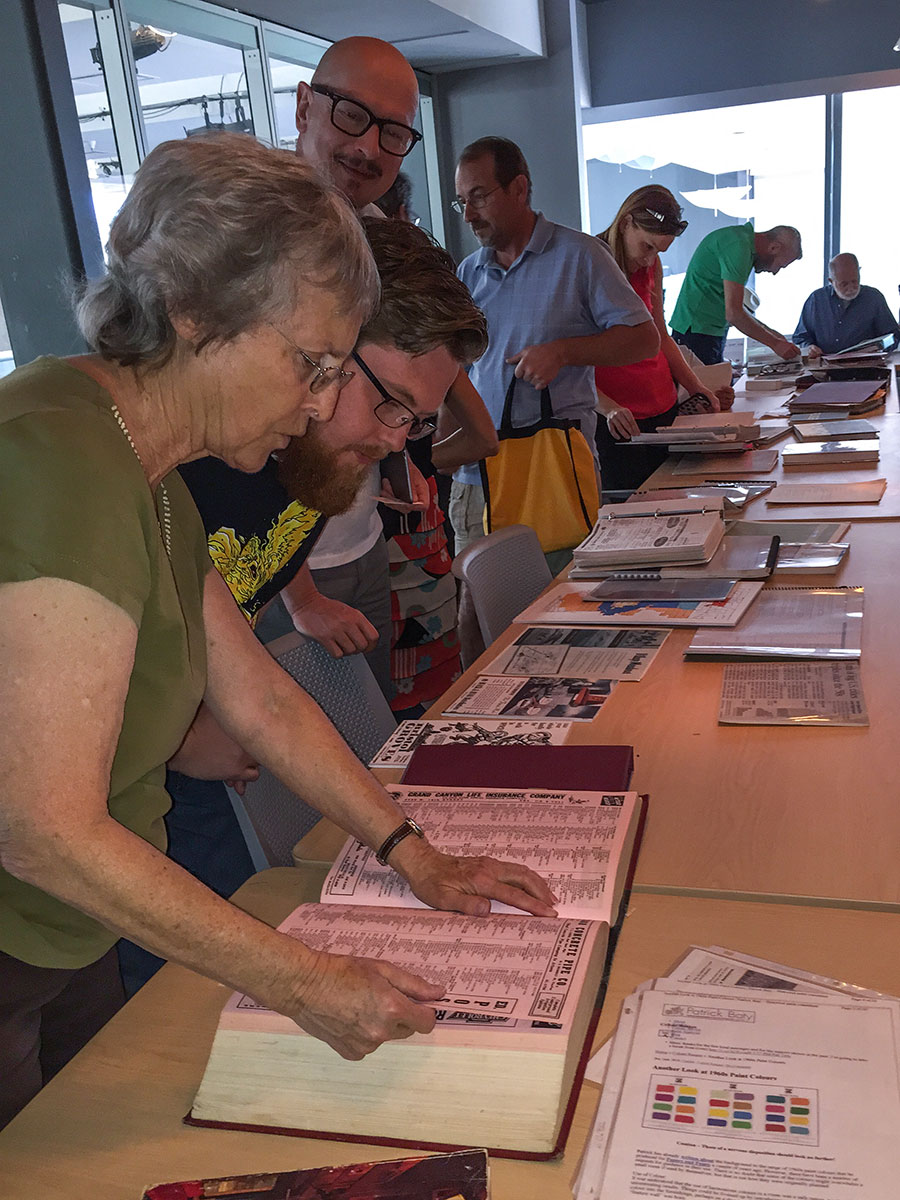 Donna Reiner is also a primary source expert. Here she's using a vintage Phoenix City directory to help a workshopper find a property's original owner or purpose.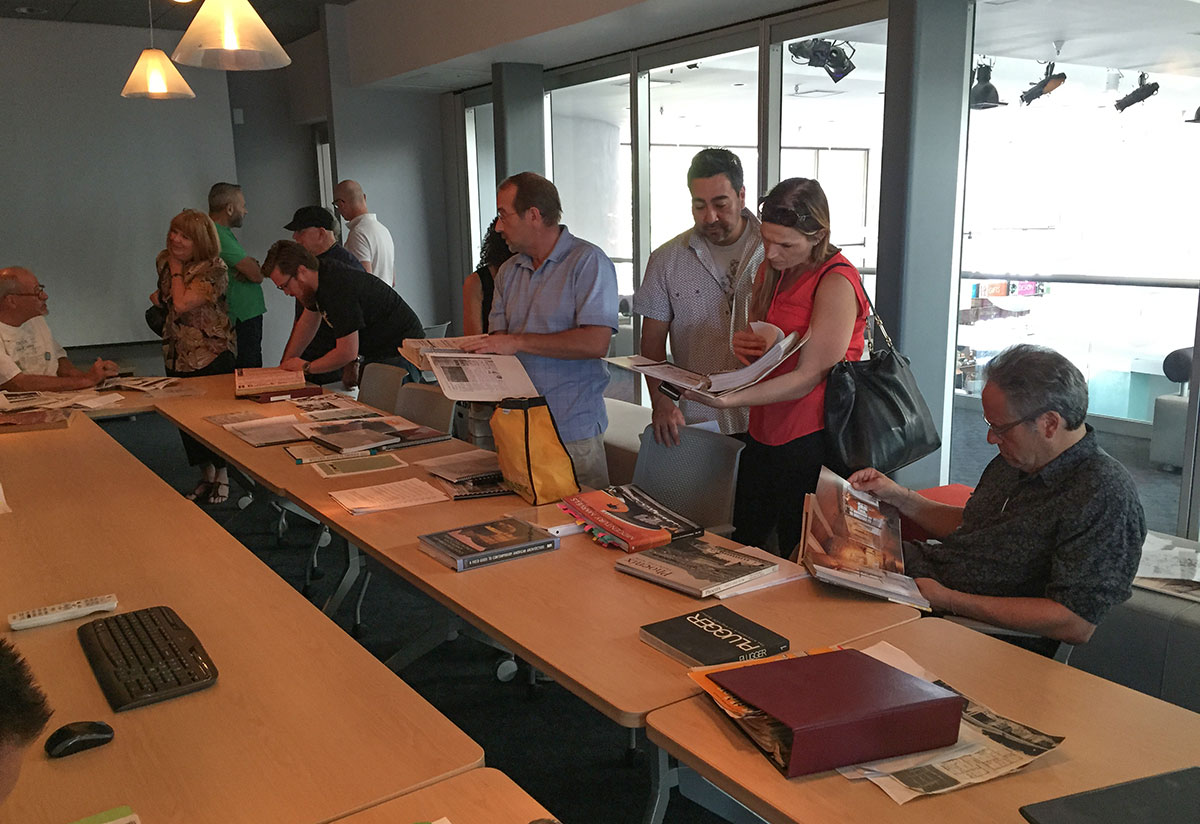 We never guessed the workshop and pop-up library would be such a hit, but now it is packed every year!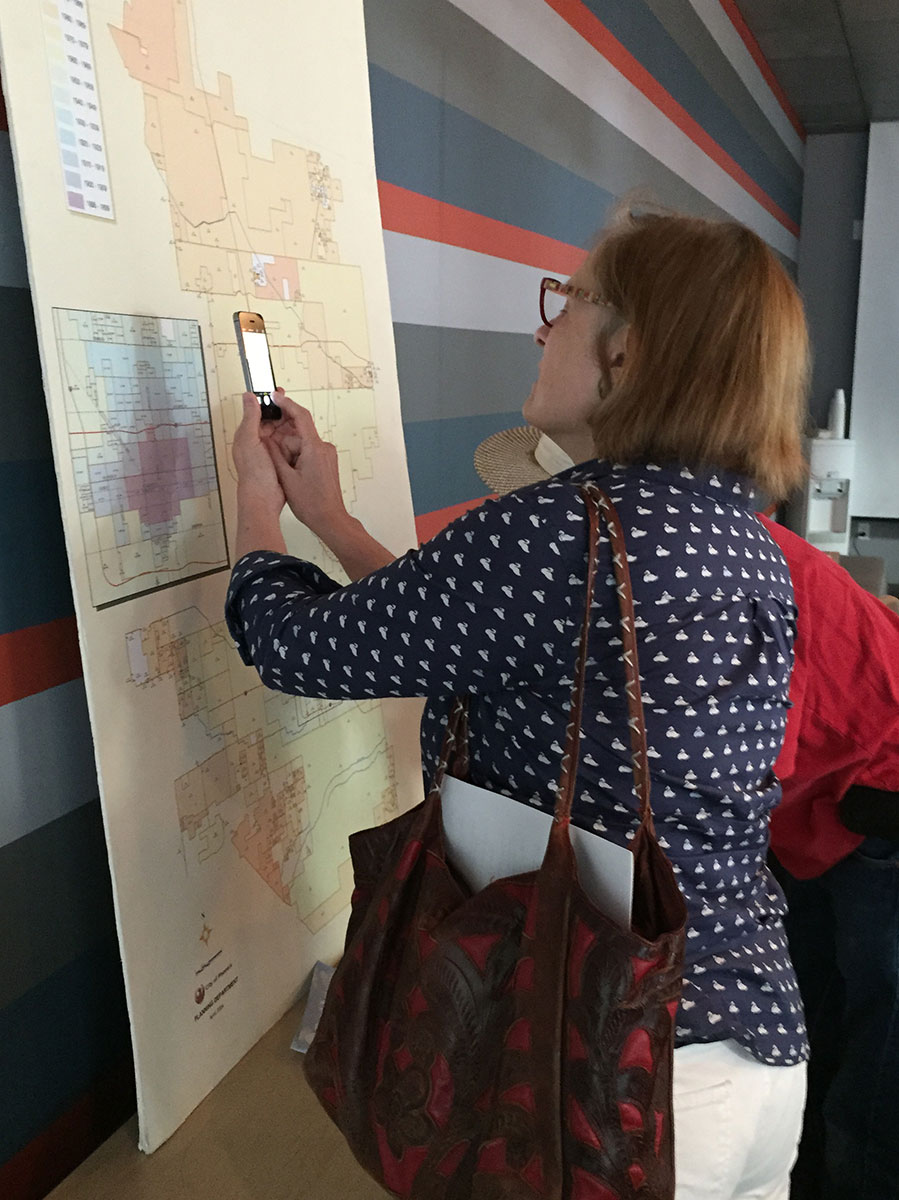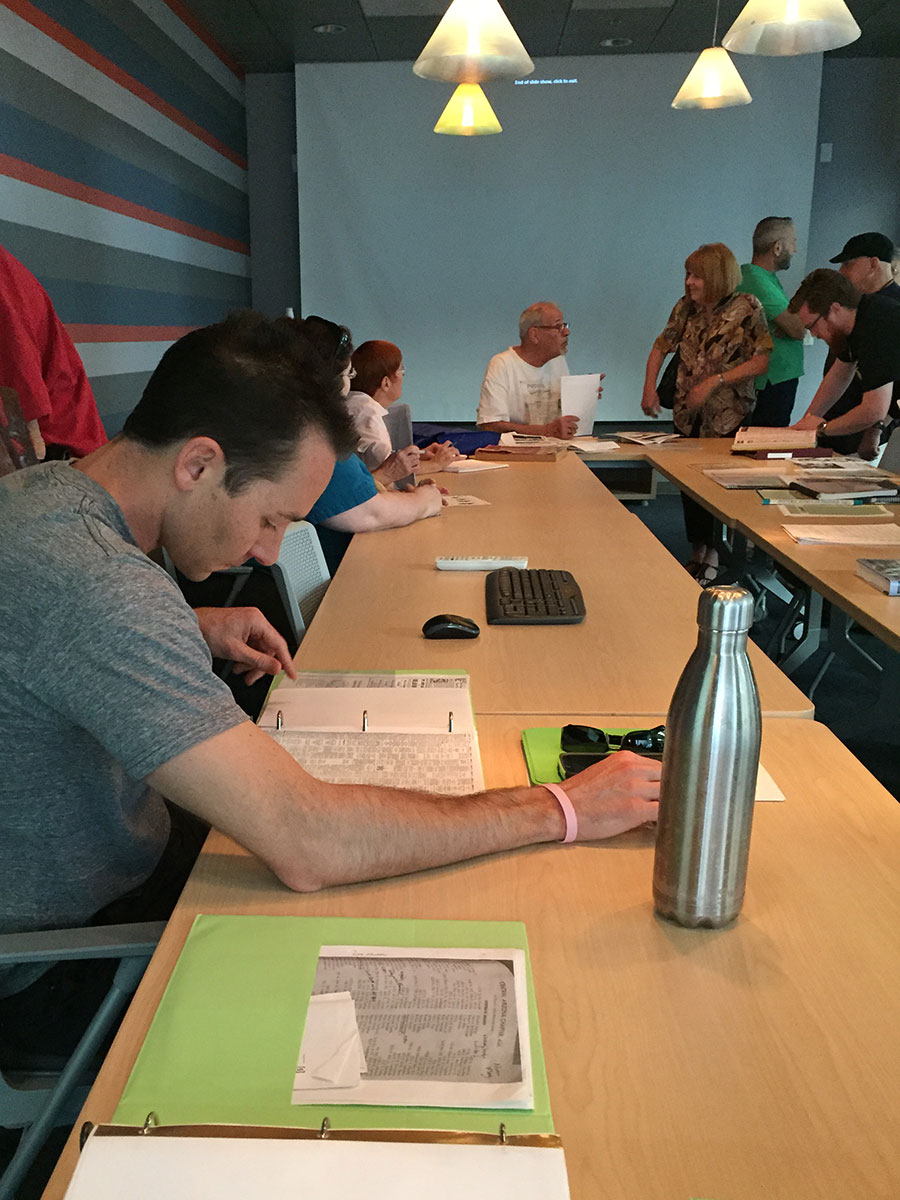 Workshoppers can stay as long as they like and photograph anything they find for personal use. Join us next year and take your own property to the next level of authenticity!