Terra del Sol Neighborhood
By Ralph Haver for P.A.T. Homes
From 1956-1958 MRF Construction commissioned Ralph Haver AIA to design a series of homes marketed as the
Perfect Arizona Type
for the Terra del Sol subdivision, a master-planned community intended to take the sting and pressure out of the forced exodus from downtown Tucson. Multiple price points, new shopping centers, easy access to nearby industrial jobs and brand new schools made this area an attractive choice. Angled porch posts, low-slung rooflines, red brick, nine-pane windows, clerestory window strips and vertical front door windows are all typical of the Haver tract home style. Unique to Tucson is rustic red block with mortar-washed joints.
This subdivision is important because it is one of the largest, most continuous and likely last of Haver's red brick tract home subdivisions. Spendier red brick was soon replaced by concrete masonry units such as
Superlite
brand block. Home model styles for Wilmot Vista and Craycroft Terrace included the Arizonan, Imperial, Fleetwood, Windsor, and Triumph. Brochures and plans are currently sought for Grande Vista.
Grande Vista Subdivision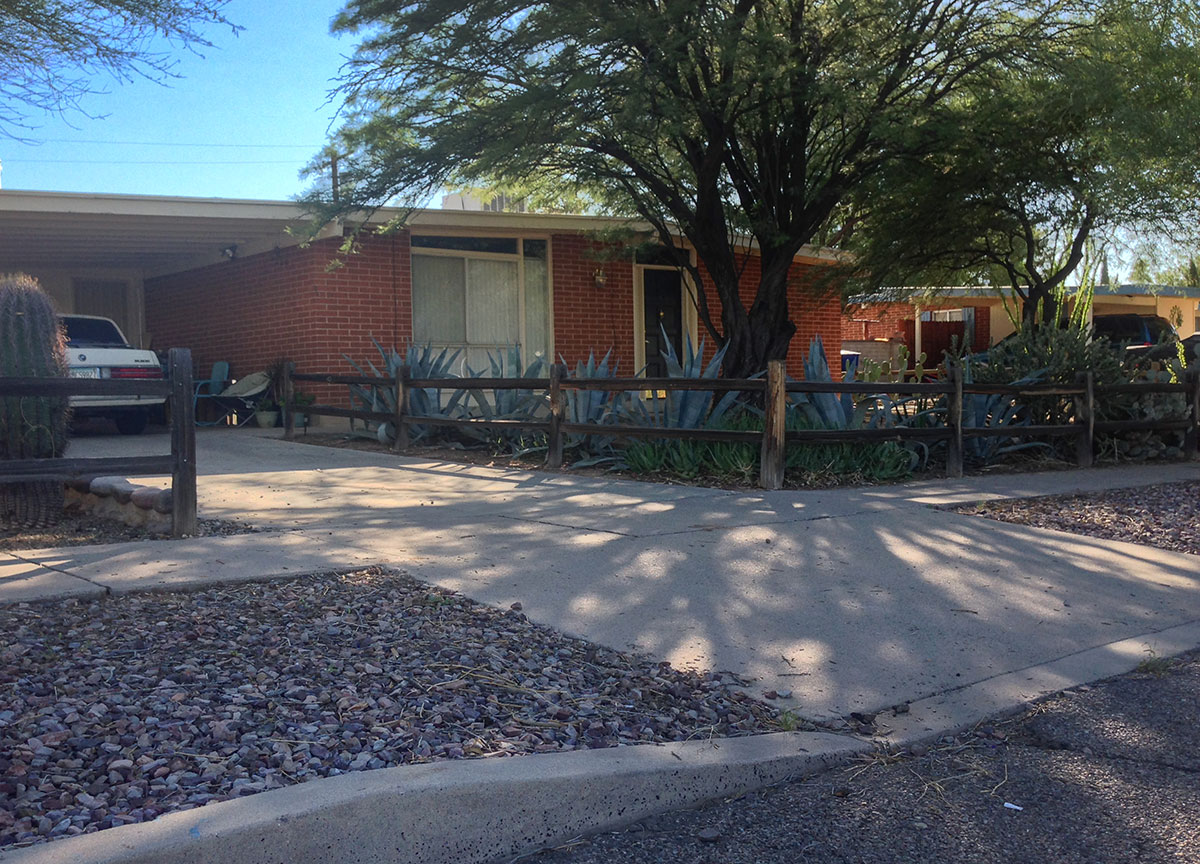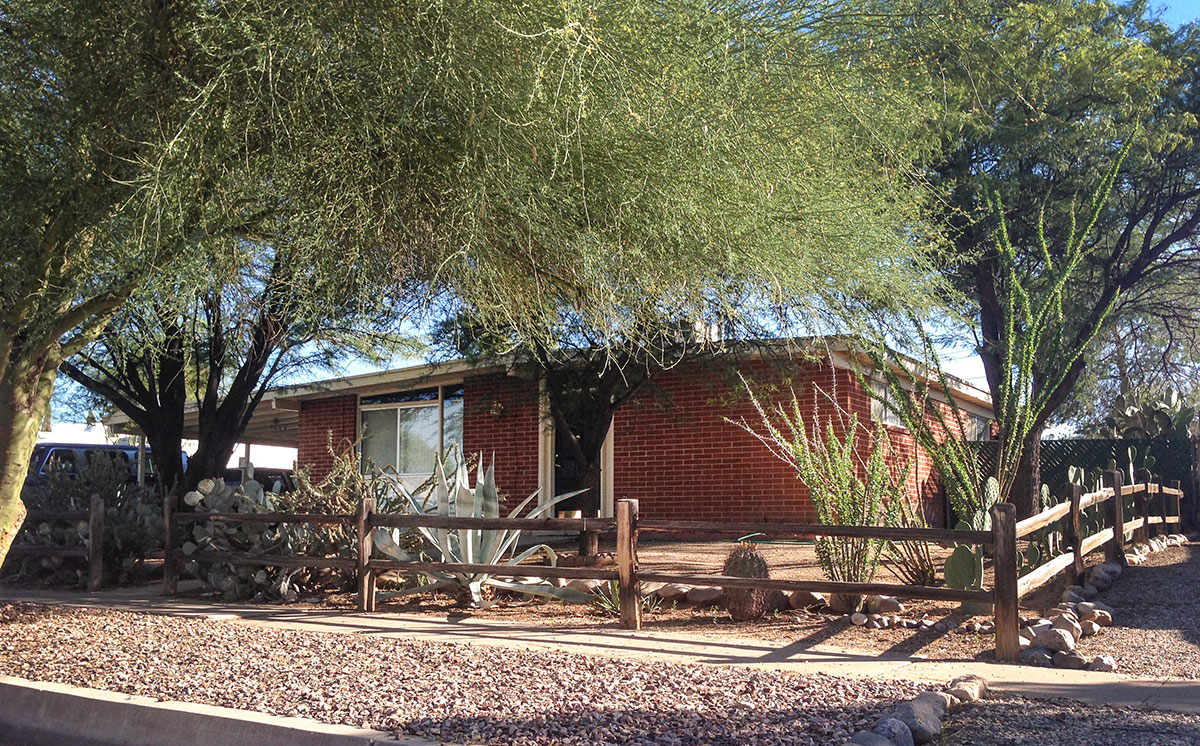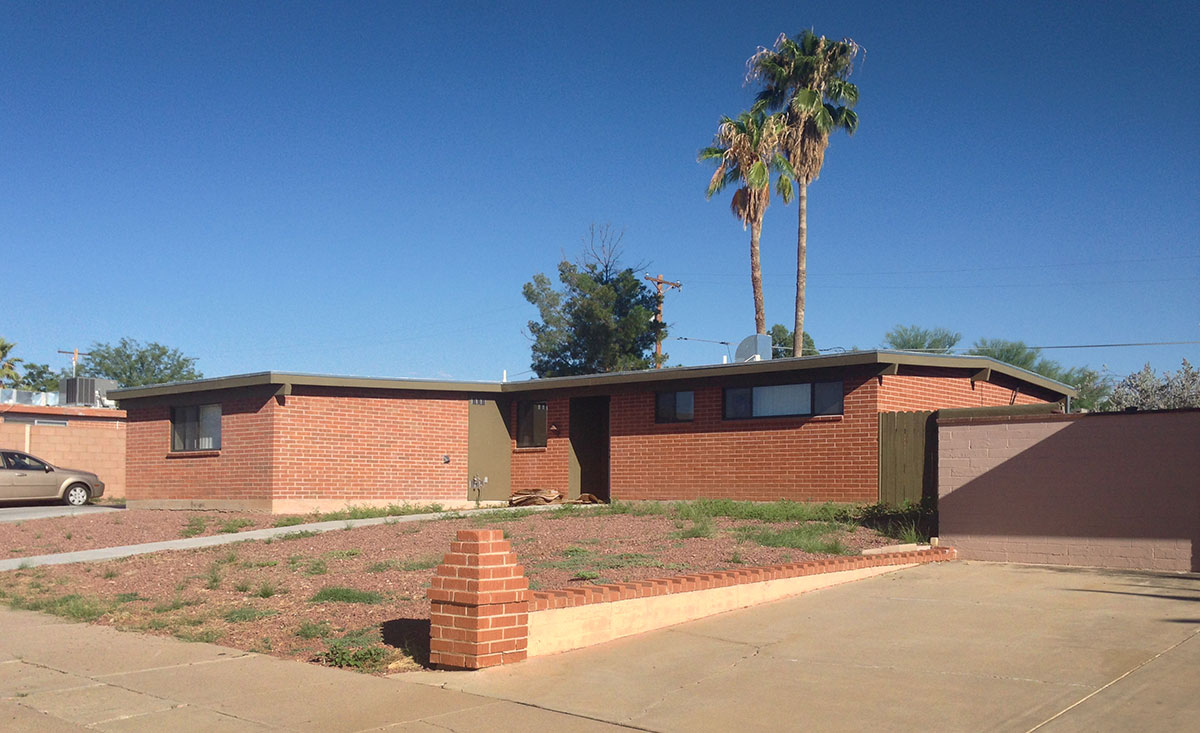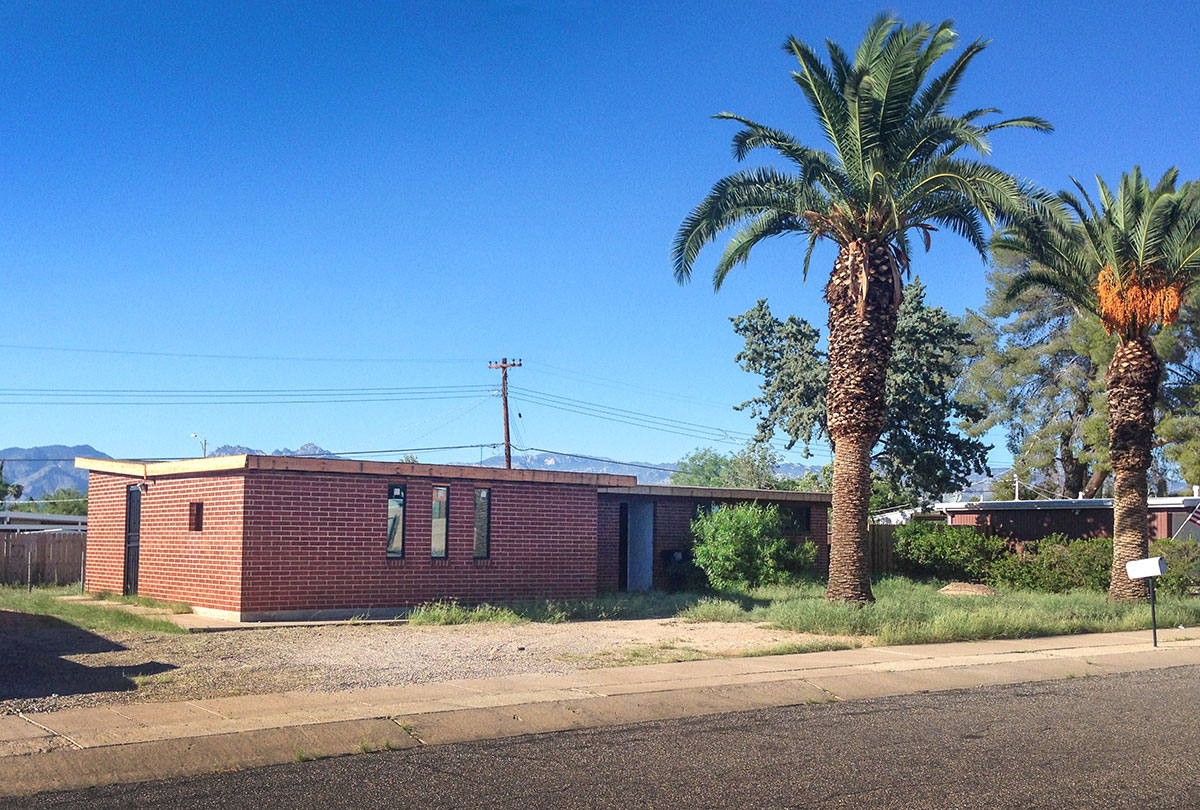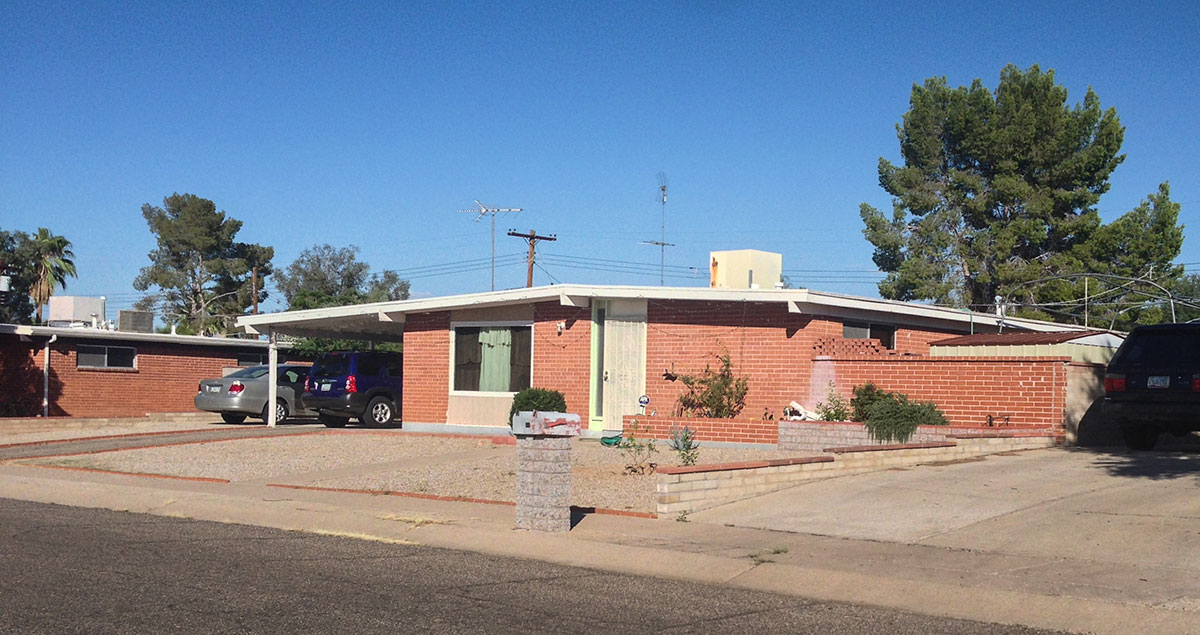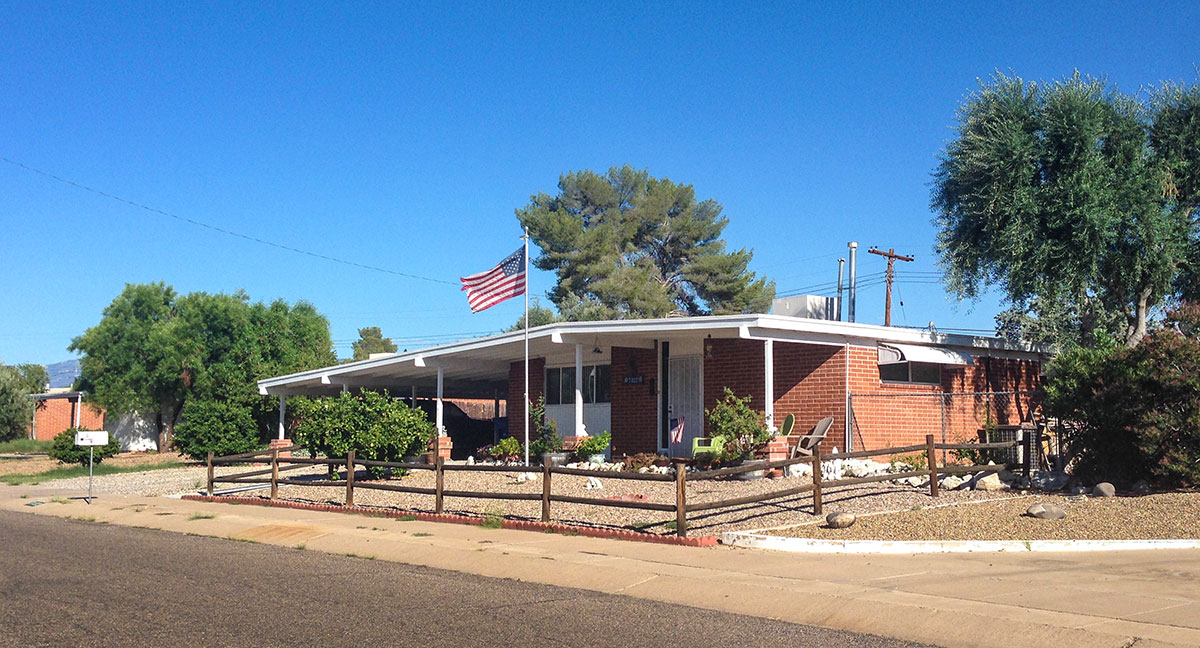 Wilmot Vista Subdivision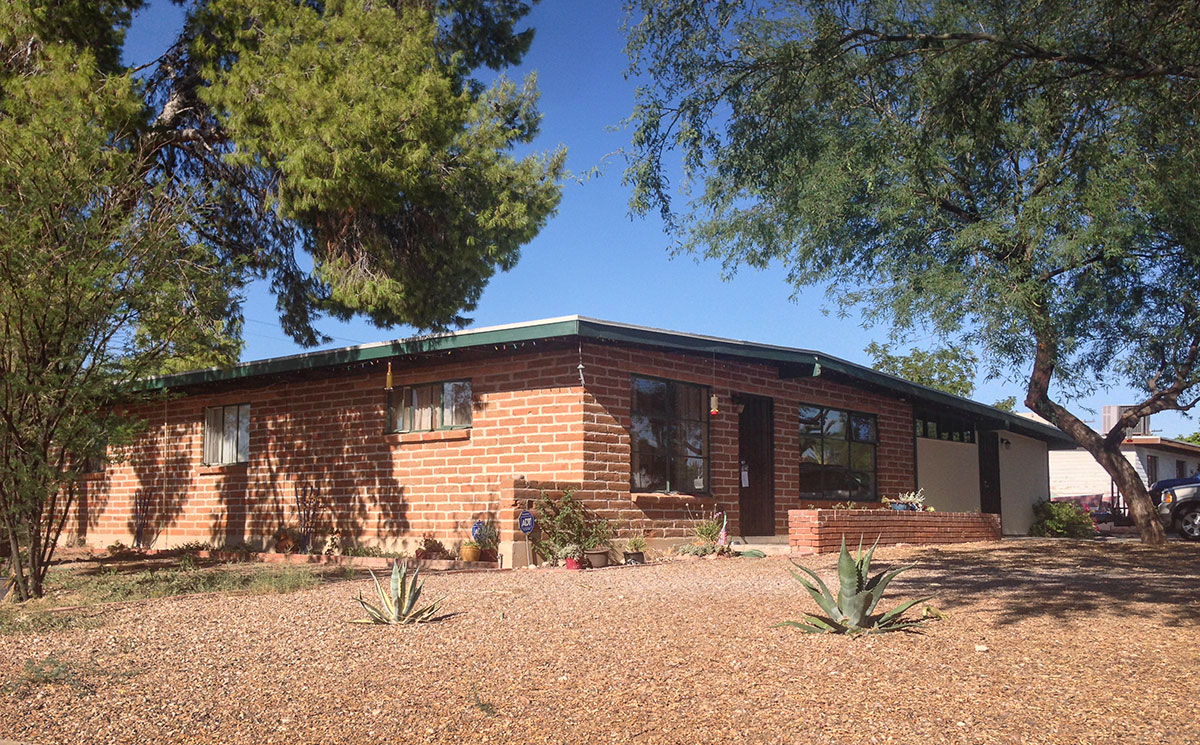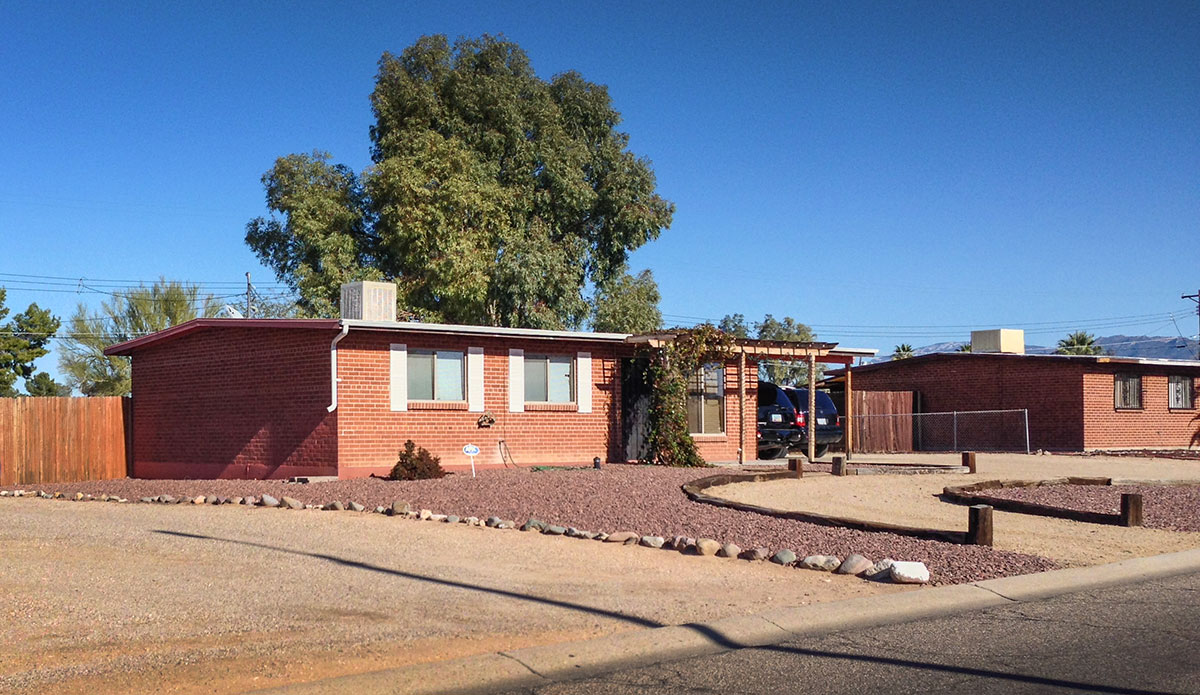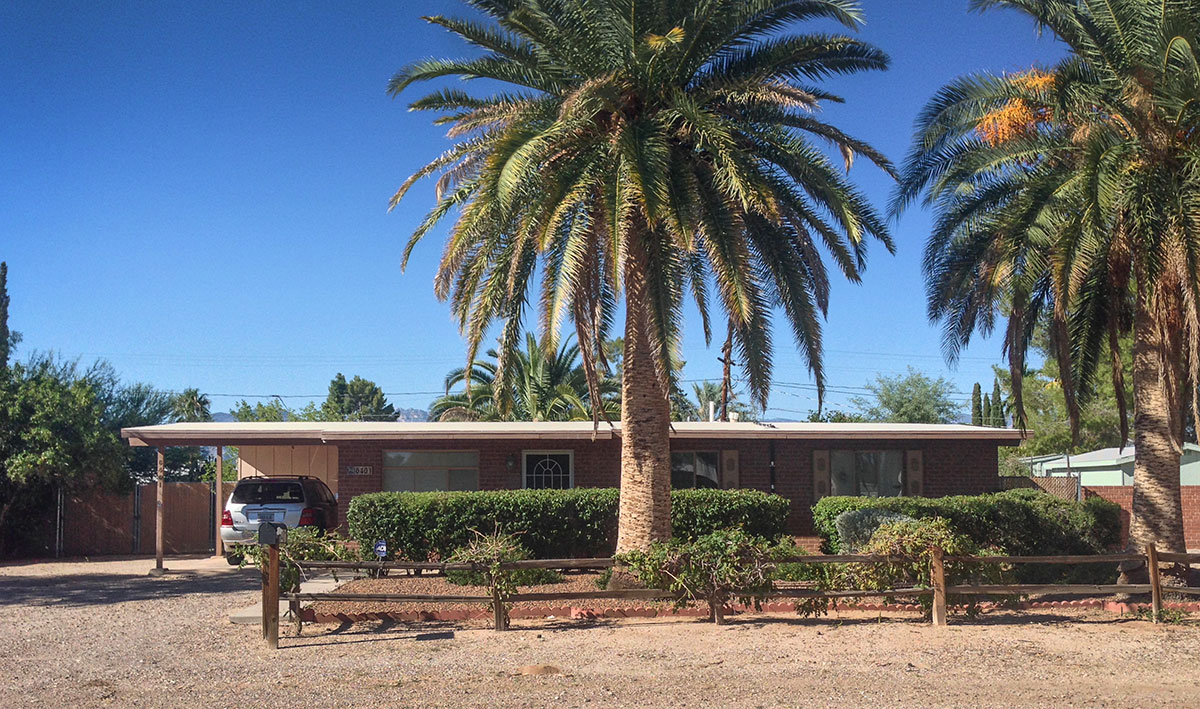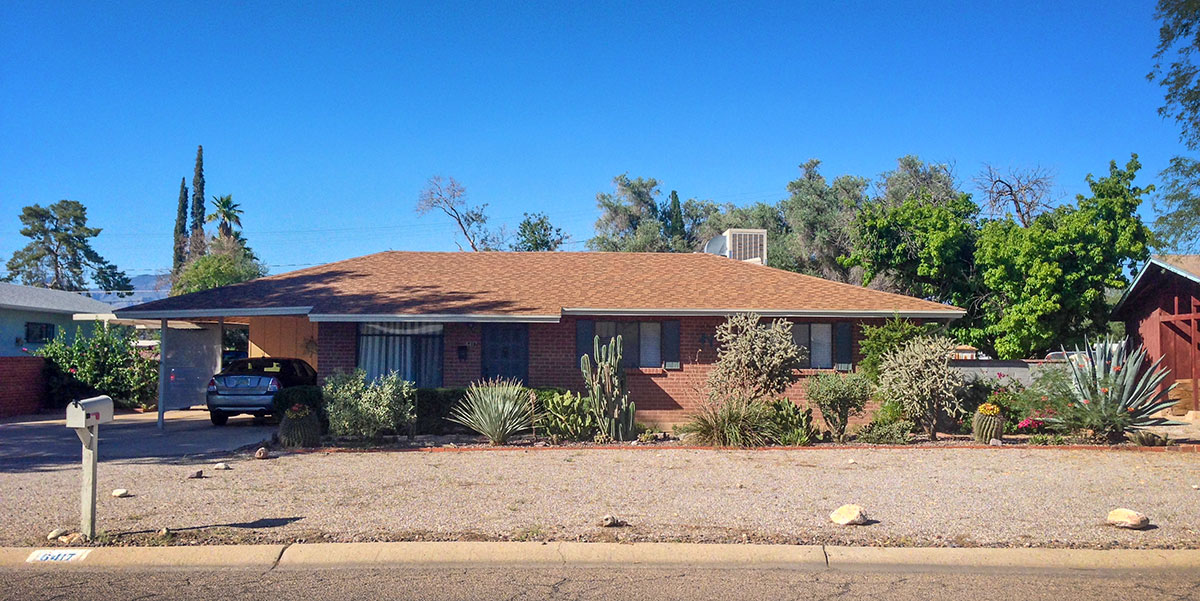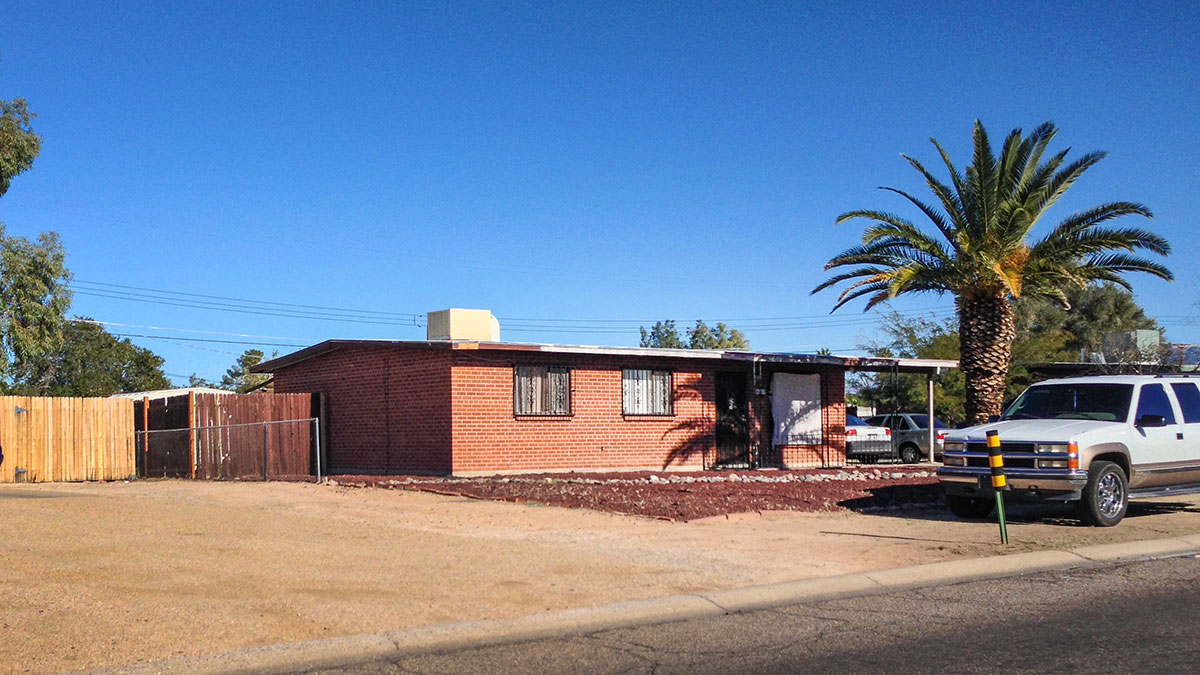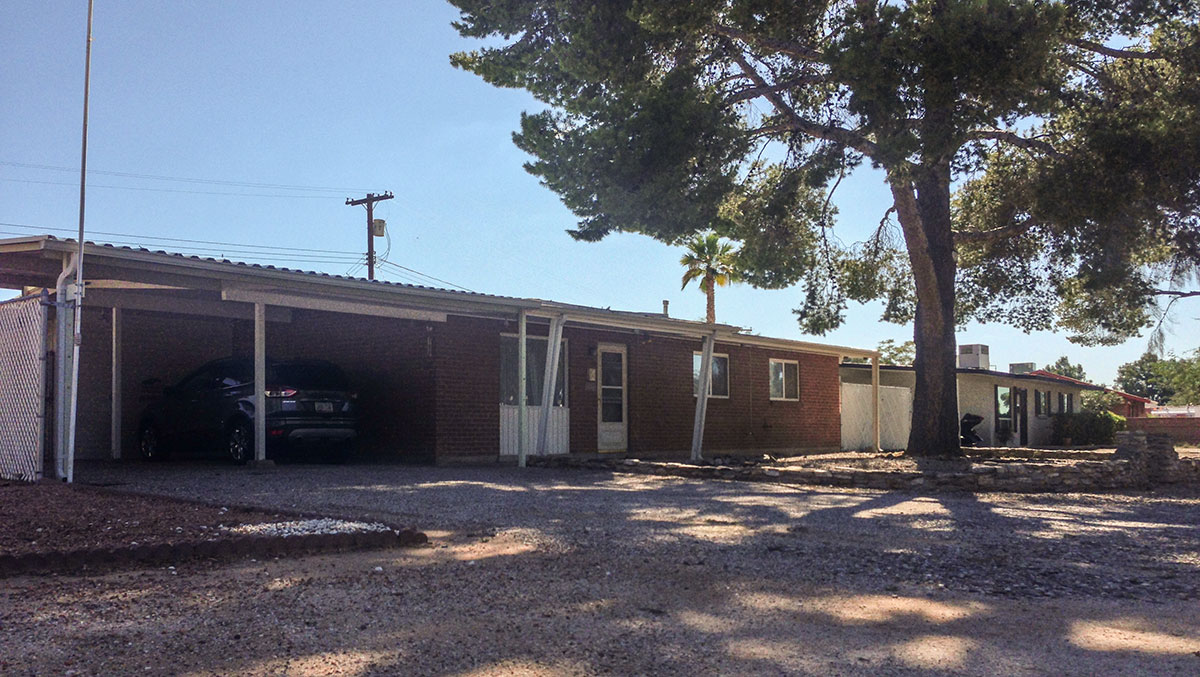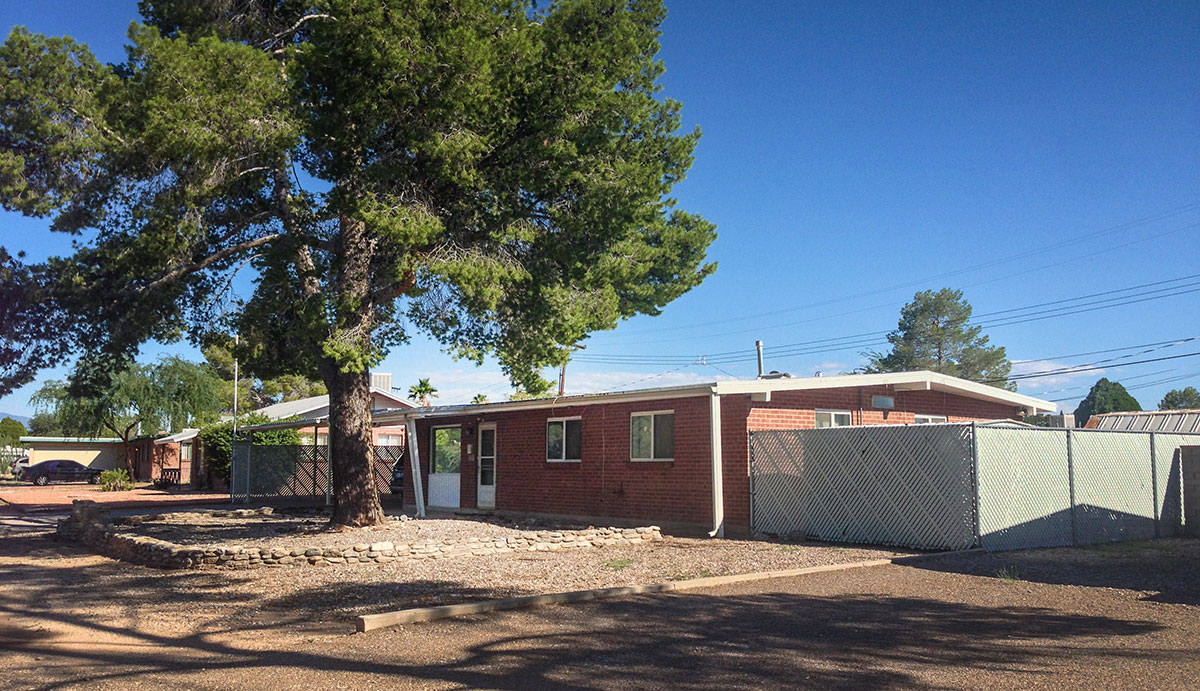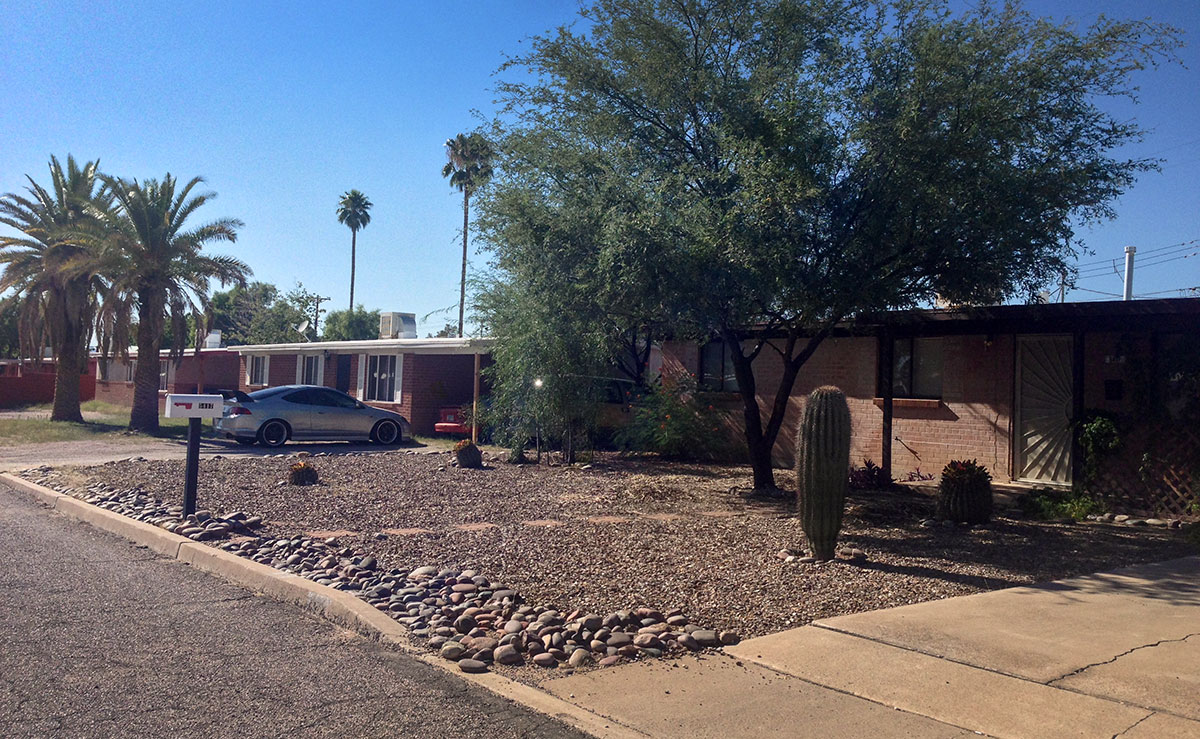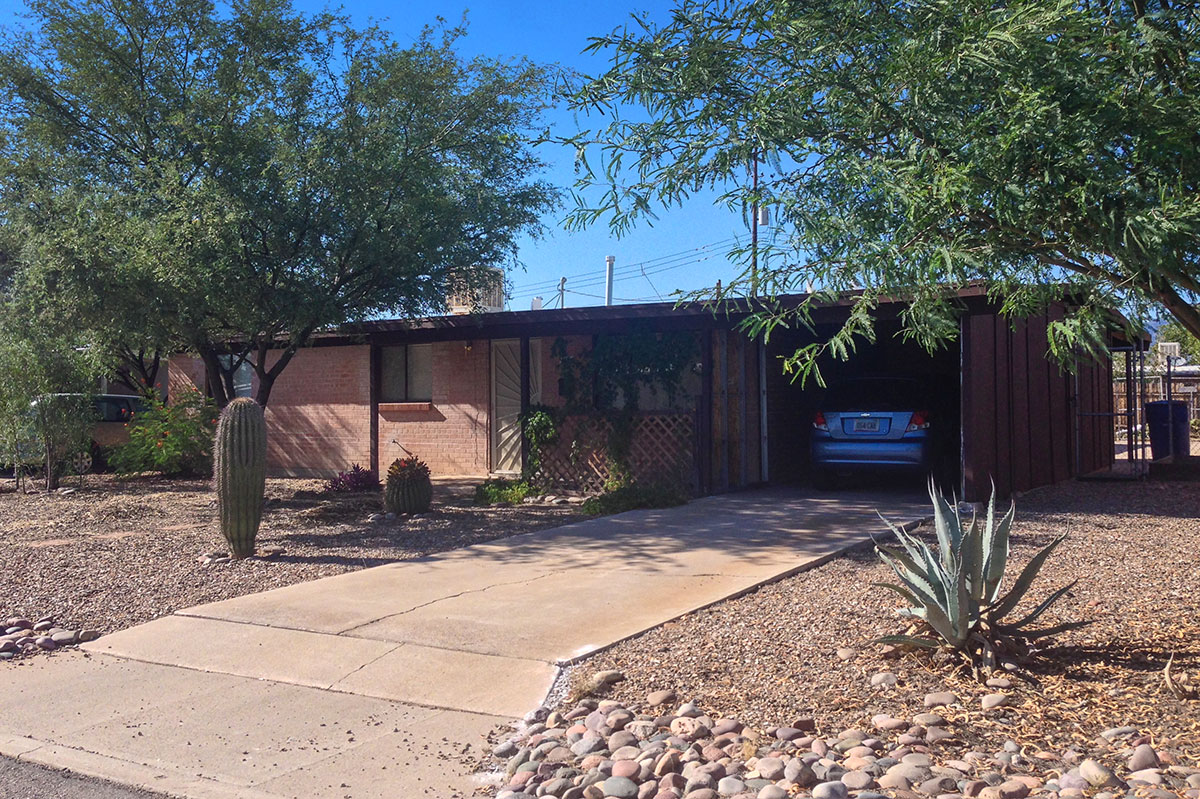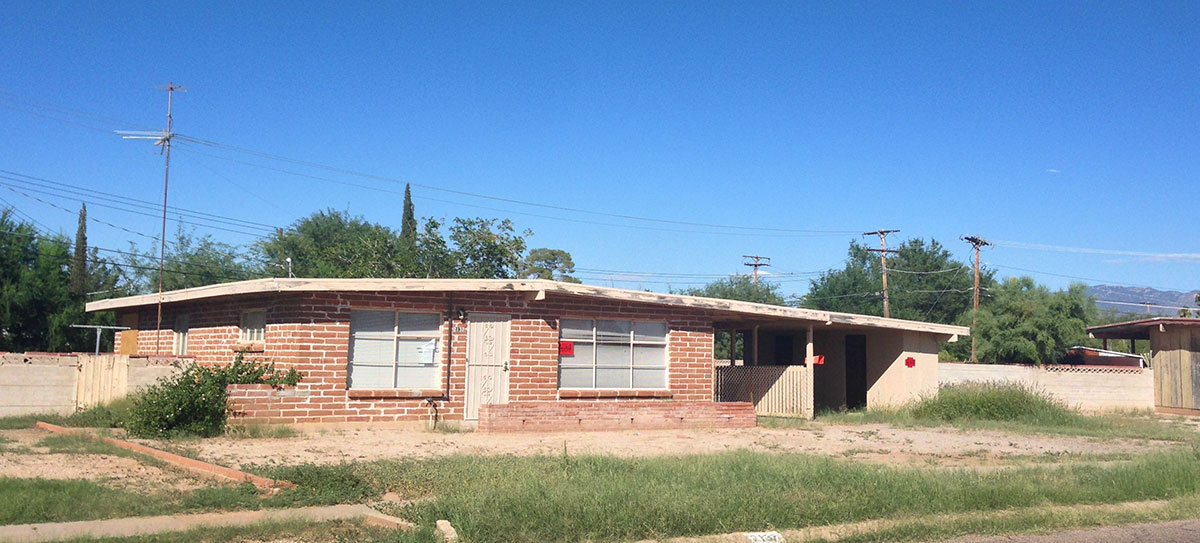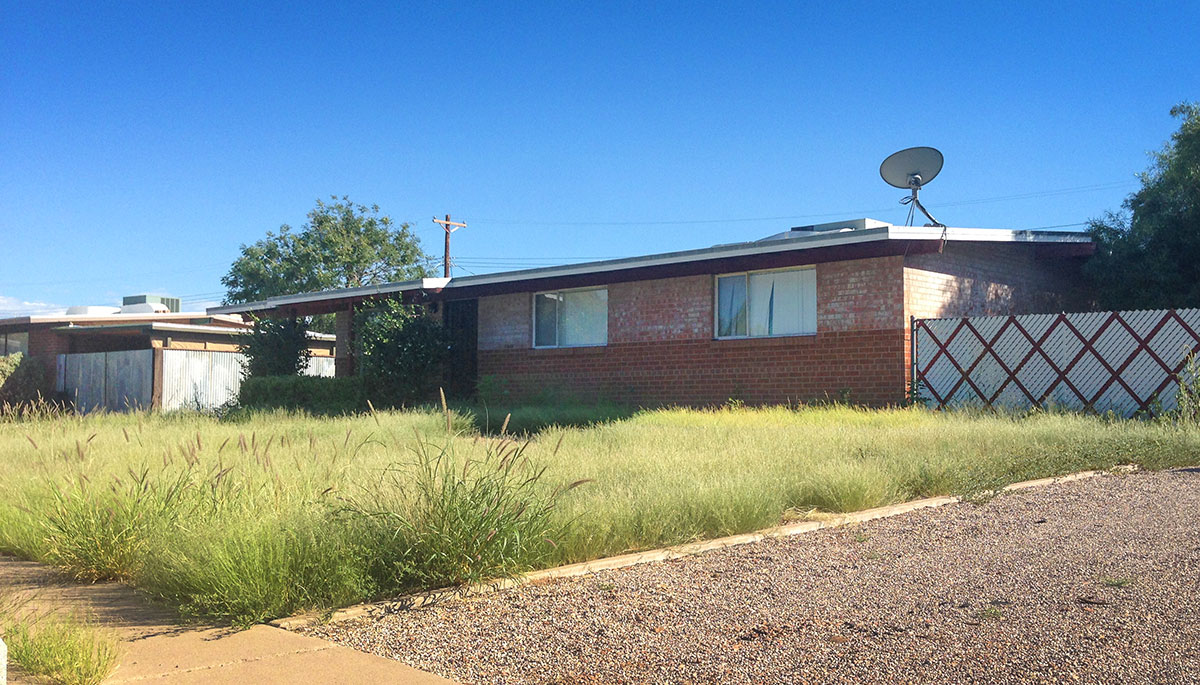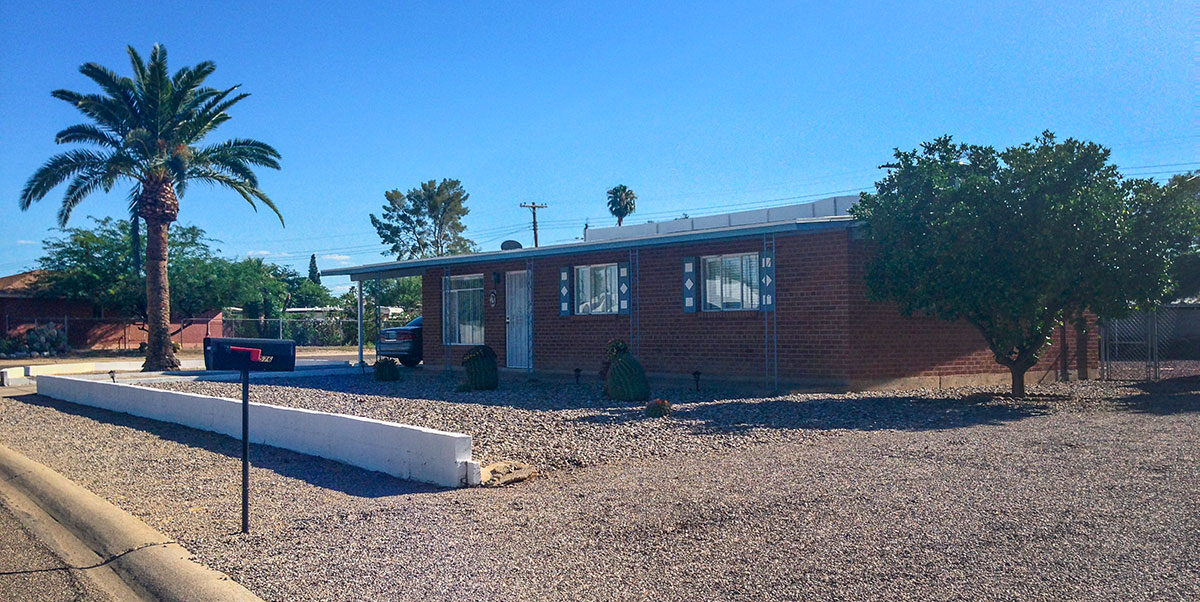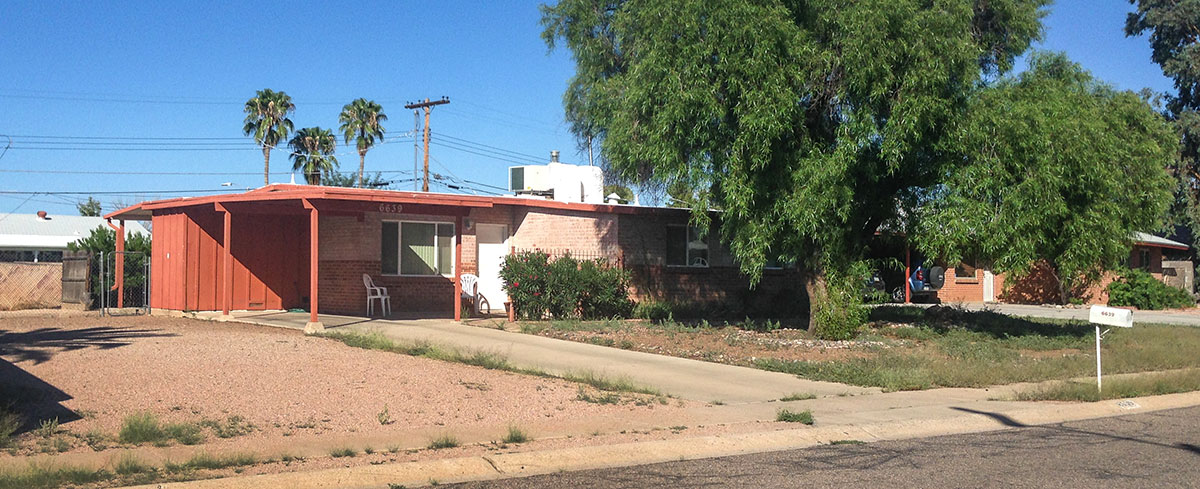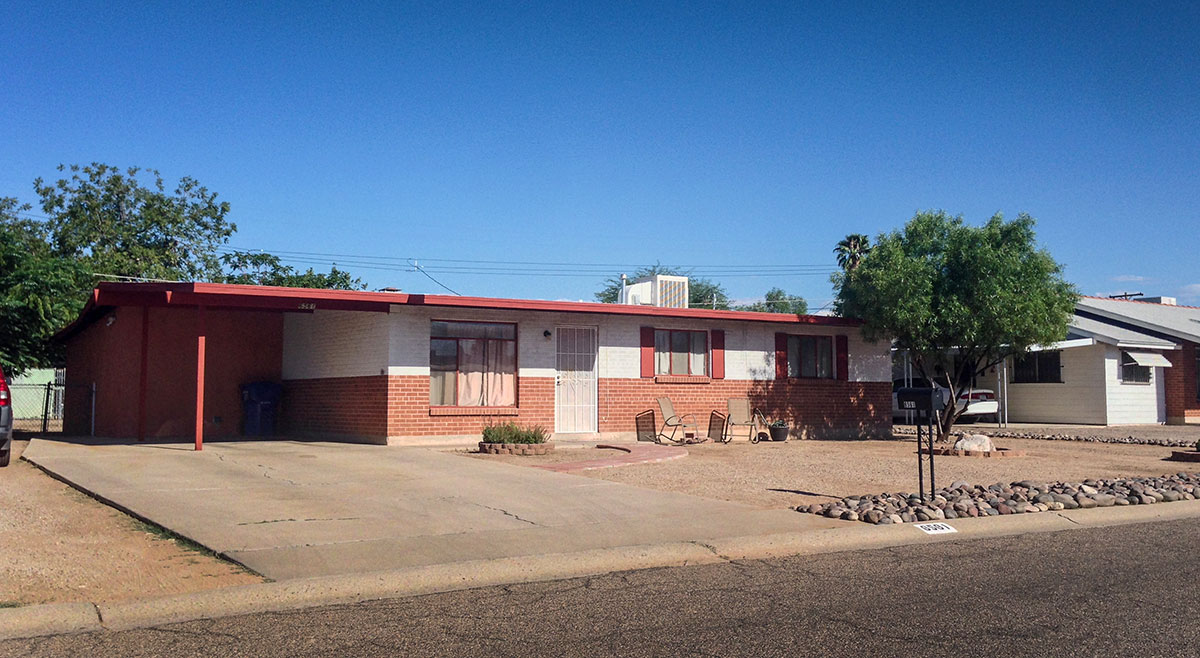 Donna Vista Subdivision