P.A.T. [Perfect Arizona Type] Homes Designed by Ralph Haver in 1956
Tucson, Arizona, in Tierra del Sol: Wilmot Vista and Craycroft Village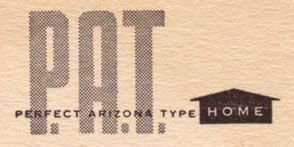 By 1956 Ralph Haver was firmly established in the business of not only building custom homes but also
affordable tract home designs
across Arizona. Custom and semi-custom homes could easily cost twice as much as one of these standard shells priced in the $10,000 range. The typical household annual income in 1955 was only $4400.
The goal of Tucson's P.A.T. Homes was to offer the most perfect Arizona-styled home for the desert climate and lifestyle. A range of traditional, ranch and modern elevations were offered to suit the consumer's taste. Some of the floorplans are similar to Haver's
Starlite Vista
"Spacemaster" and "Panorama" models. According the the souvenir brochure distributed at the 1956 Parade of Homes, "The builders of P.A.T. Homes believe that home ownership in America is not just a privilege -- but an inalienable right... that home ownership helps keep the family unit strong and therefore helps keep our country strong. P.A.T. Homes cost less because large volume construction permits economy in building."
Haver's firm estimates that they were responsible for the design of well over 20,000 tract homes in Tucson, Phoenix, Albuquerque, Santa Fe, Denver and Las Vegas. The brochure claims that in 1955 Tucsonians purchased P.A.T. homes more than any other builder. While not all strictly modern style, Haver Homes were typically quite livable and remain well-loved to this day, possibly because they "have satisfaction built-in!" Special thanks to the Tucson Preservation Foundation for locating and scanning this ephemera. Larger versions of the images may be viewed at
their website
.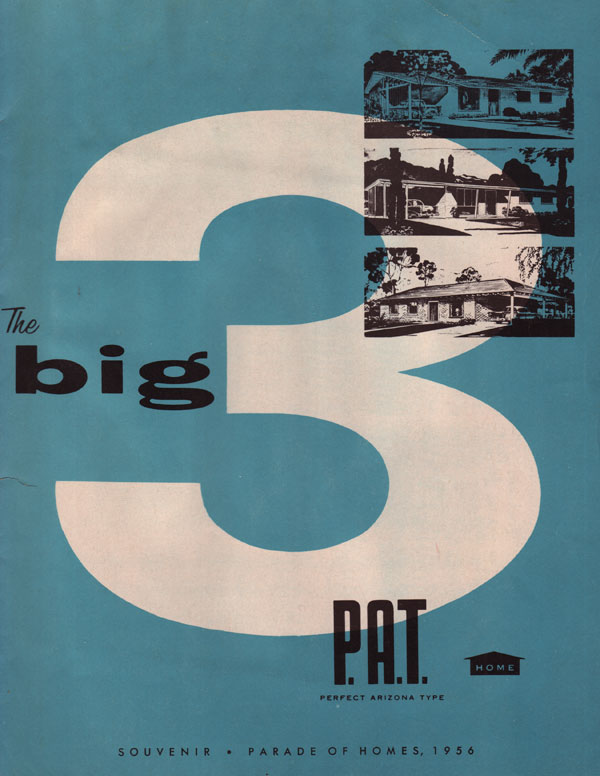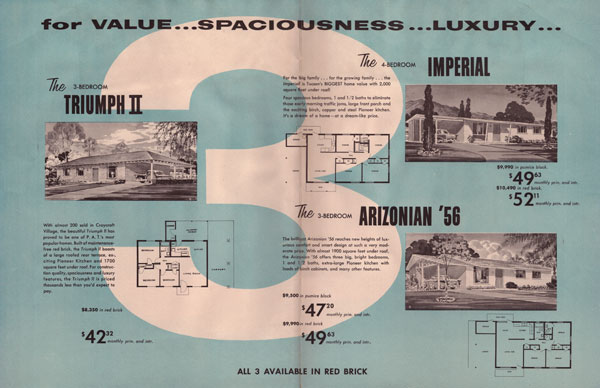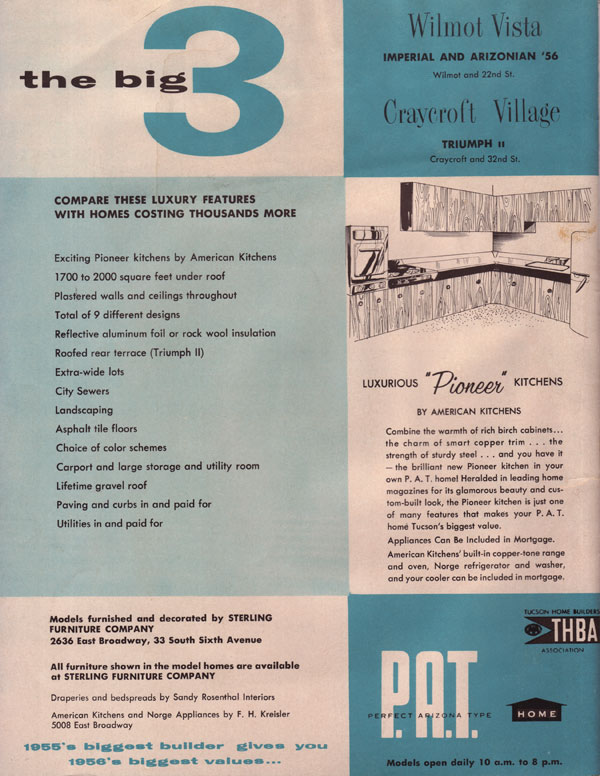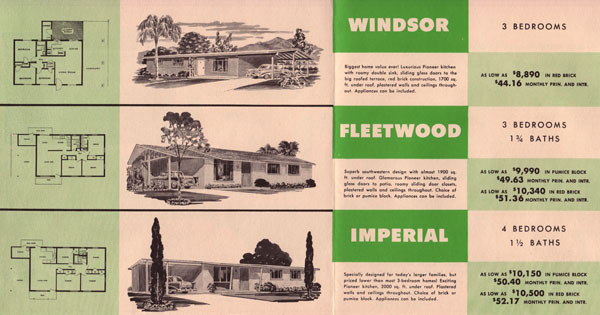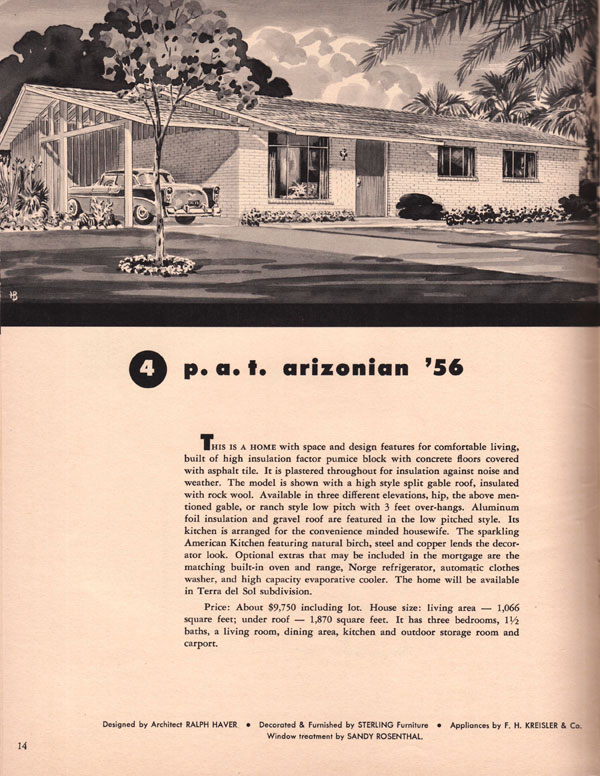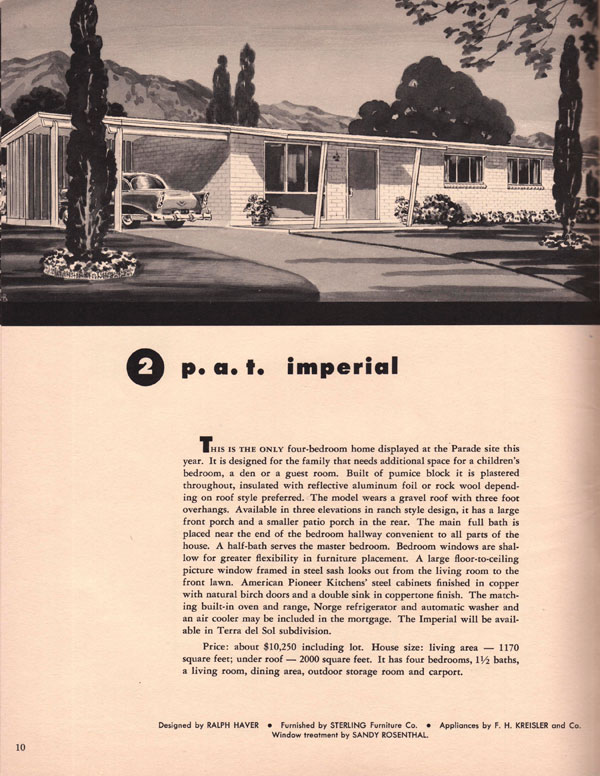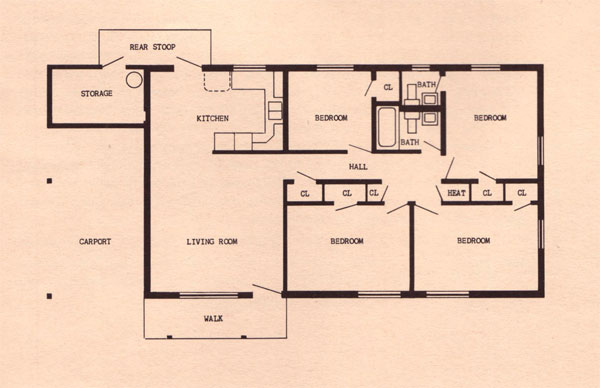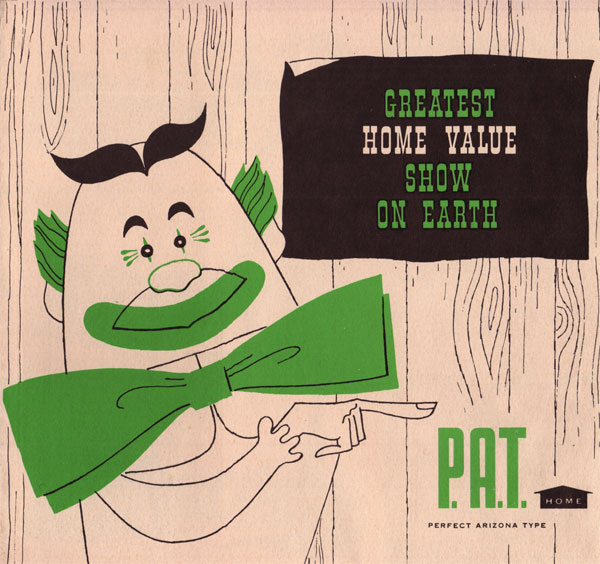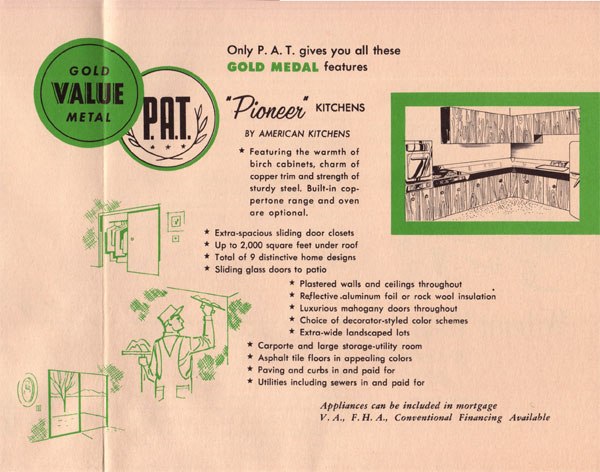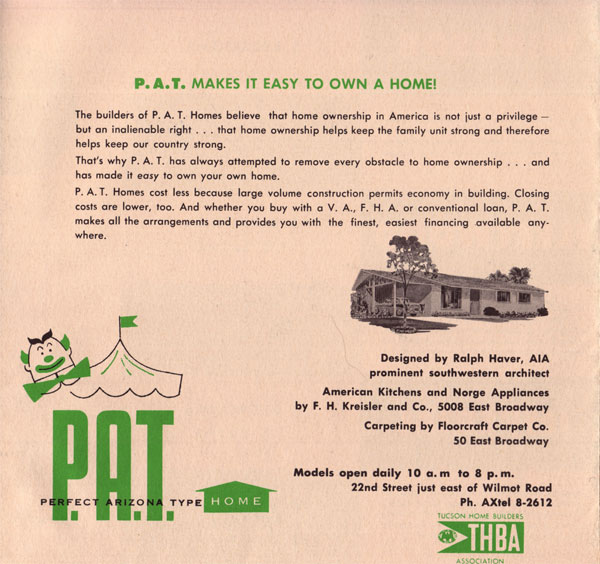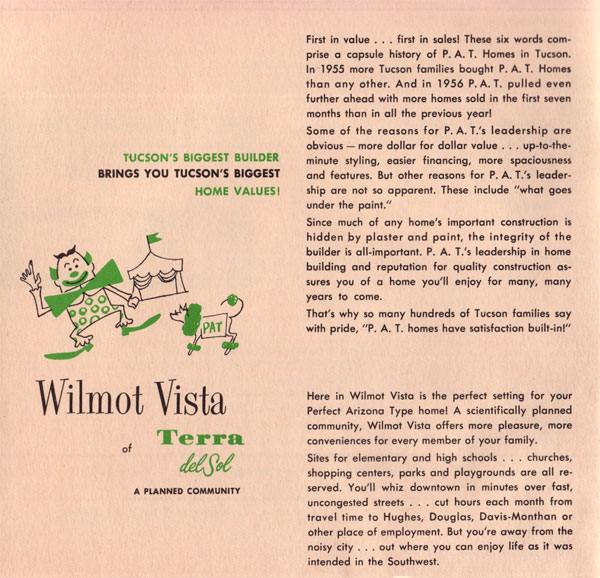 Scans copyright 2011 Tucson Historic Preservation Foundation Collection