Original Photos of Lorna House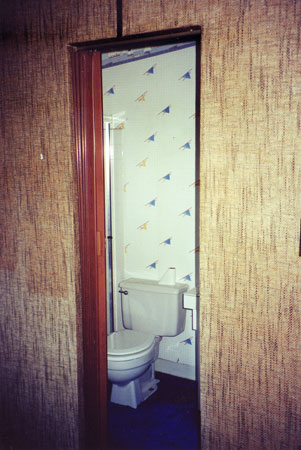 Grasscloth and new wave wallpaper! Blue carpet!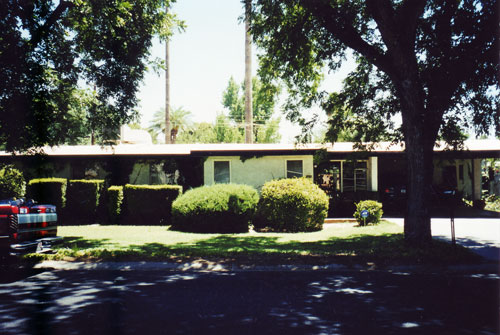 The front of the home had a vestibule bumped out on it some time after the original build.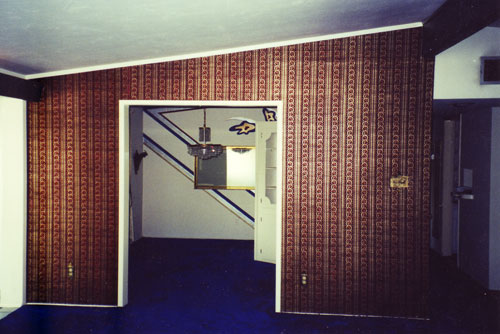 Gold and red velvet wallpaper. And blue carpet!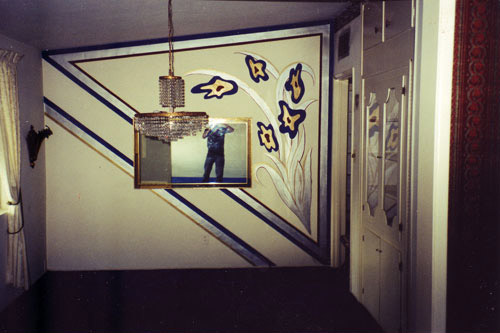 Low-relief art deco style mural in silver, gold and blue, custom built for the angled ceiling.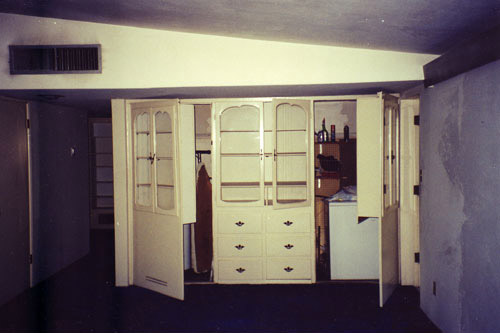 Clever but dated built-ins were removed to open up the space.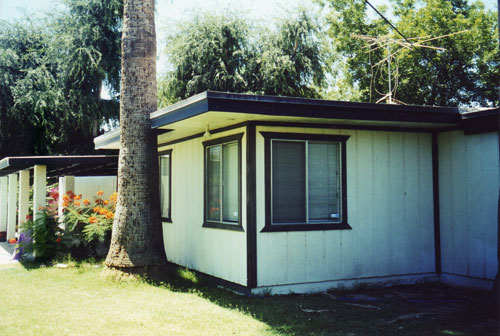 The infamous "build-the-addition-around-the-mature-palm" shot.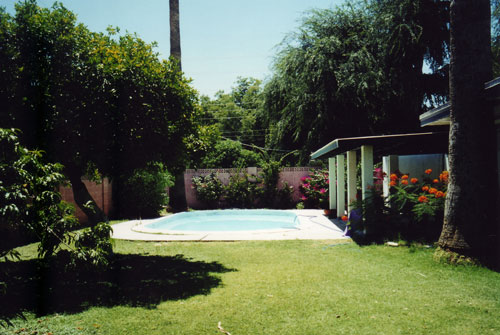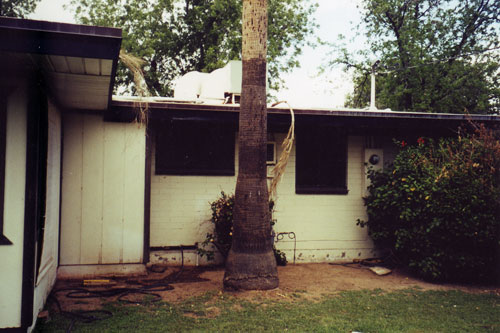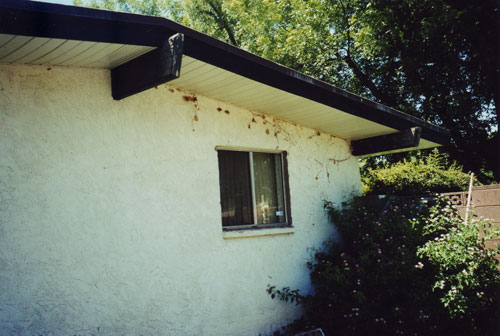 Stucco covered every inch of the block exterior and was painstakingly chiseled away by Kaffer.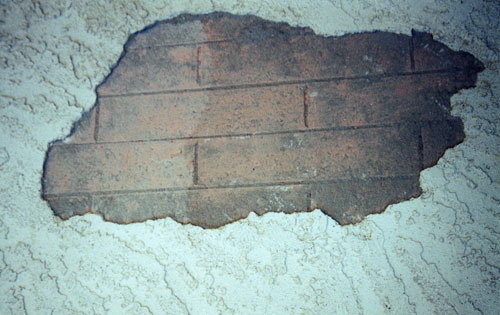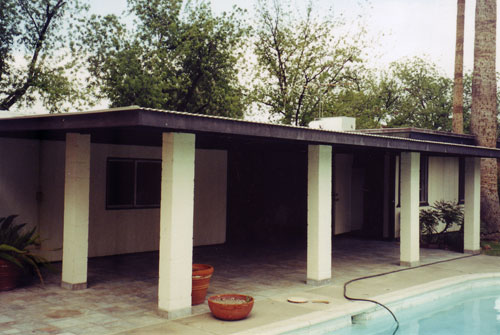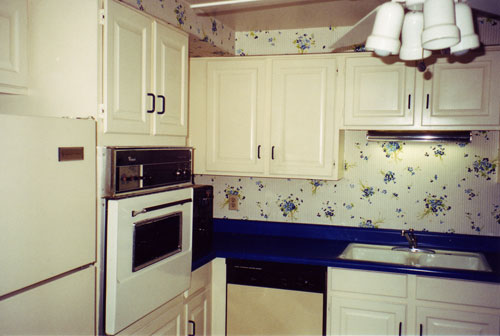 Matching blue countertops!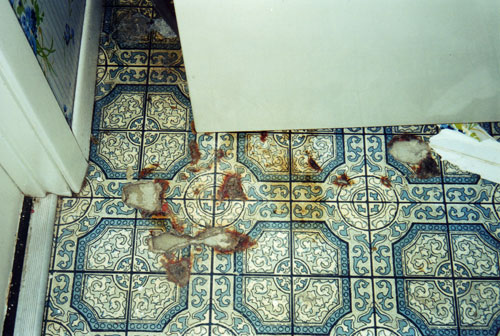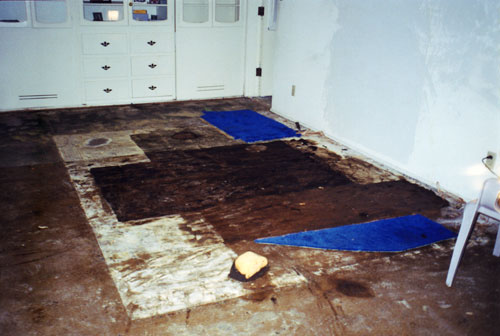 Listen in as Desert Living Editor David Tyda takes a walk through the renovated space with Alison King and Shawn Kaffer. [28 min. WAV file]

Discuss Kaffer's project on our forums—in a conversation going on since 2004! Read from the start, or jump right into the new 2008 discussion.

View the home after renovation.