Weatherup Residence | 1960
Architect:
Al Beadle
Remodel:
Jobuilt Construction
Completion:
90%
Model:
Cholla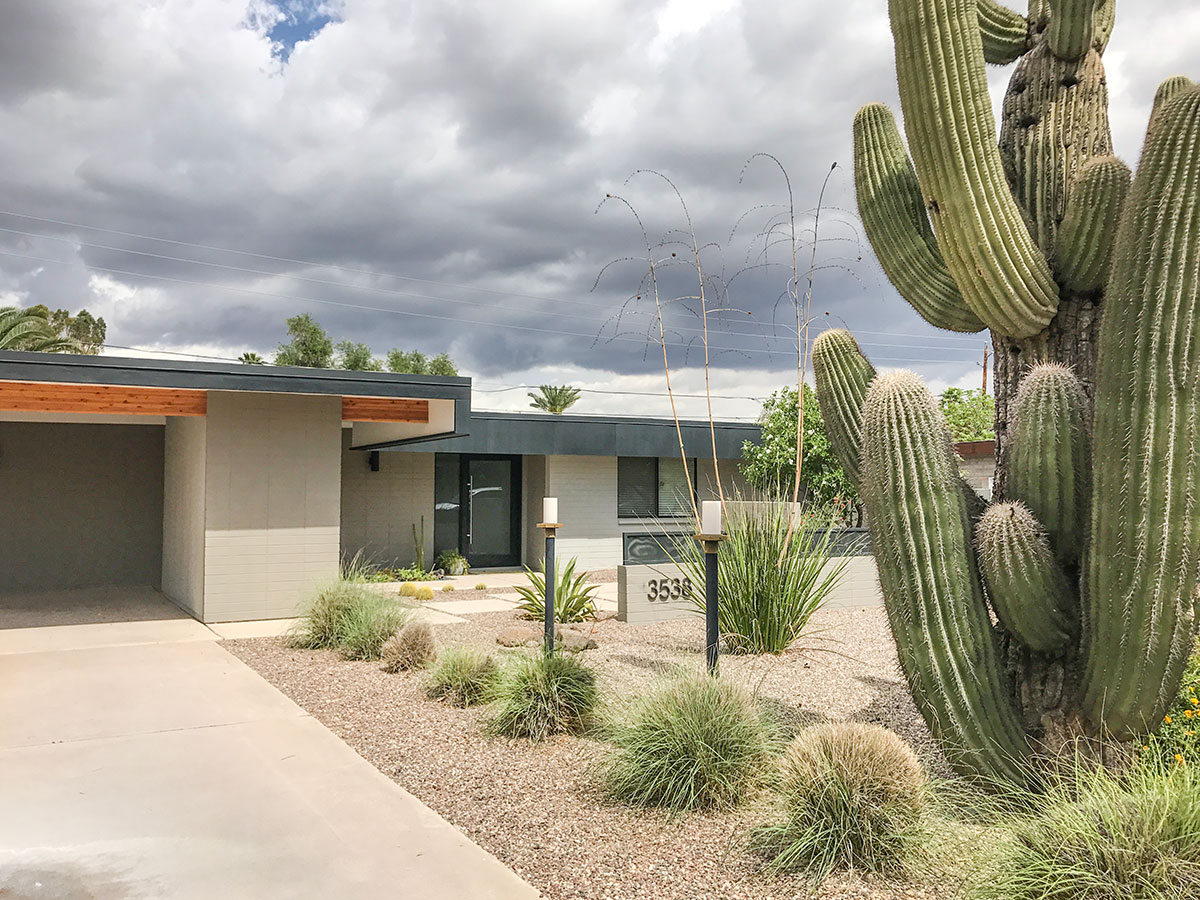 Like many owners in Paradise Gardens, the Weatherups opted for an open floor plan and exposed their laminated beams.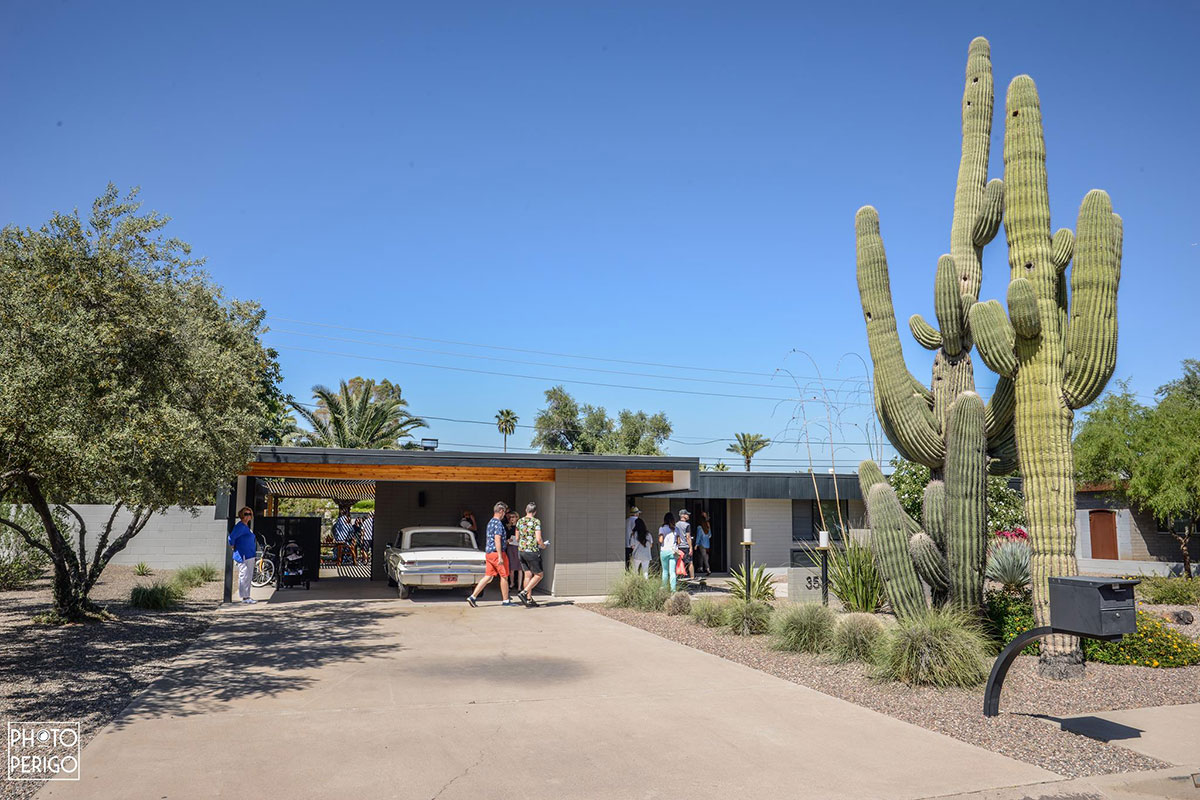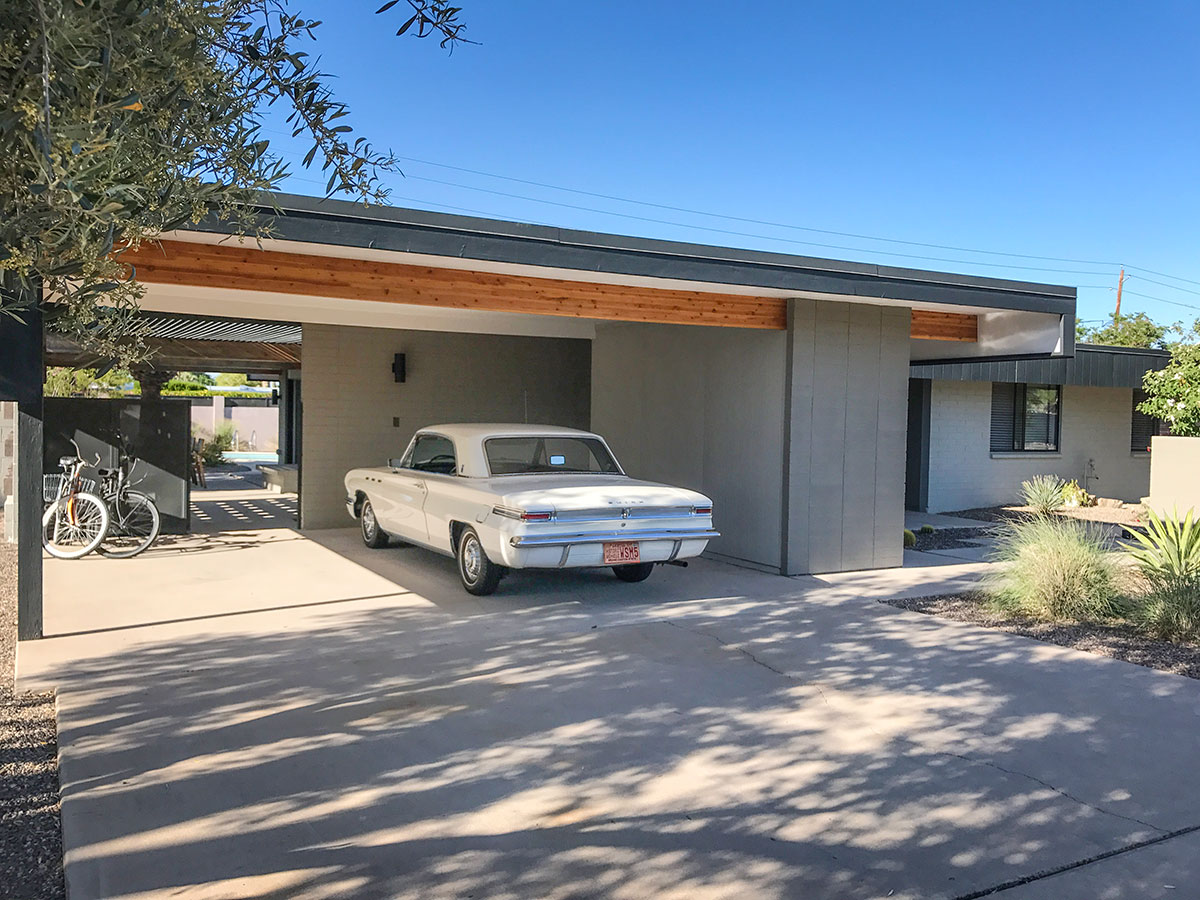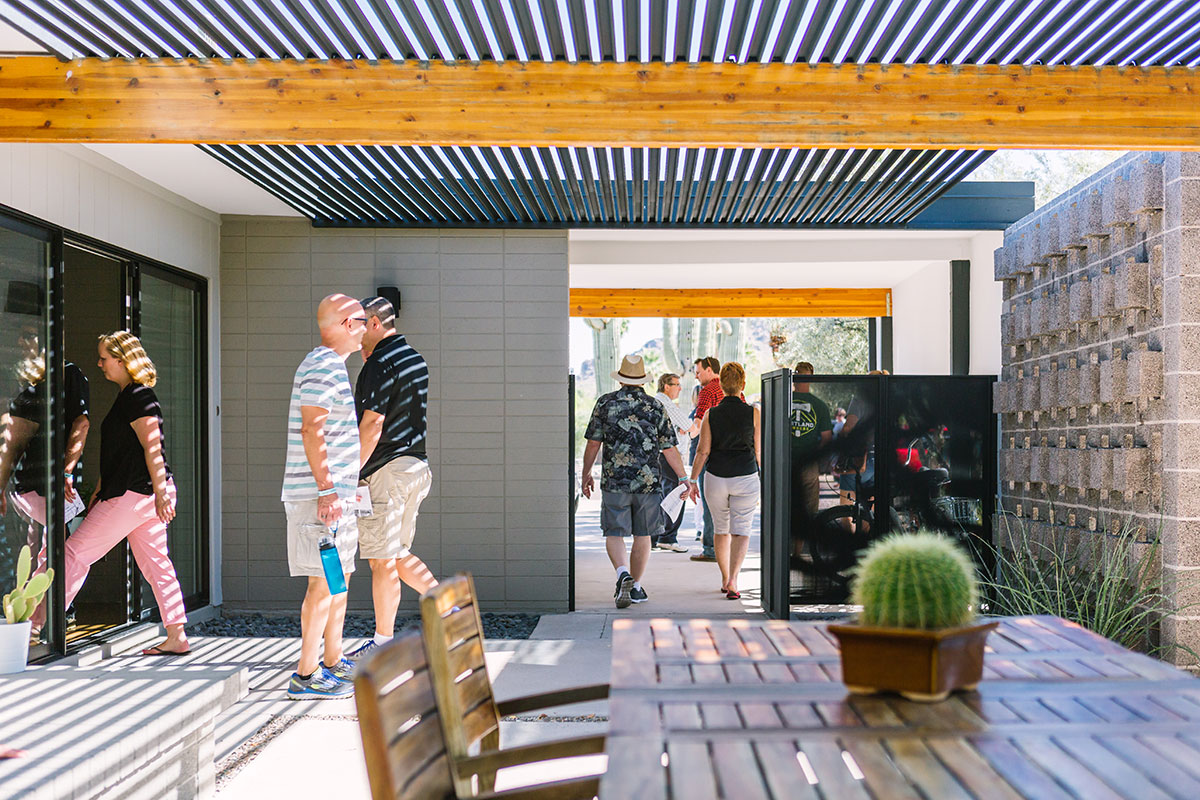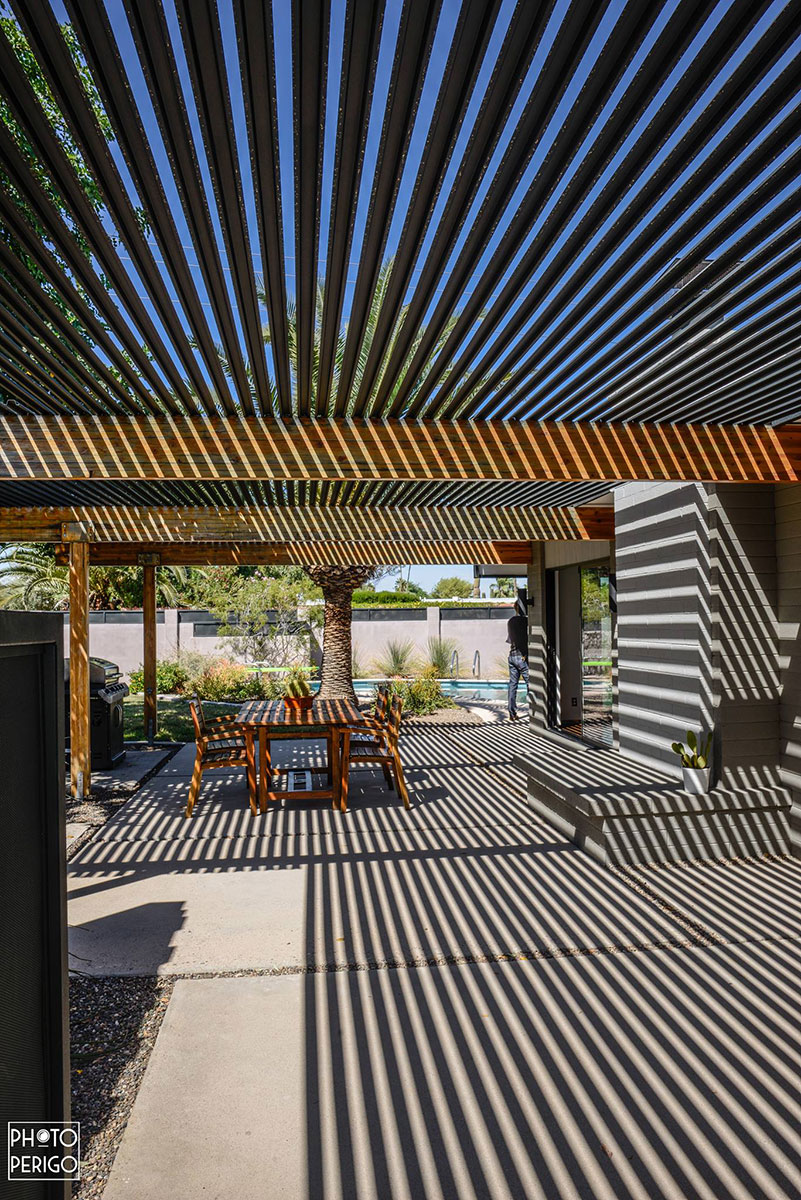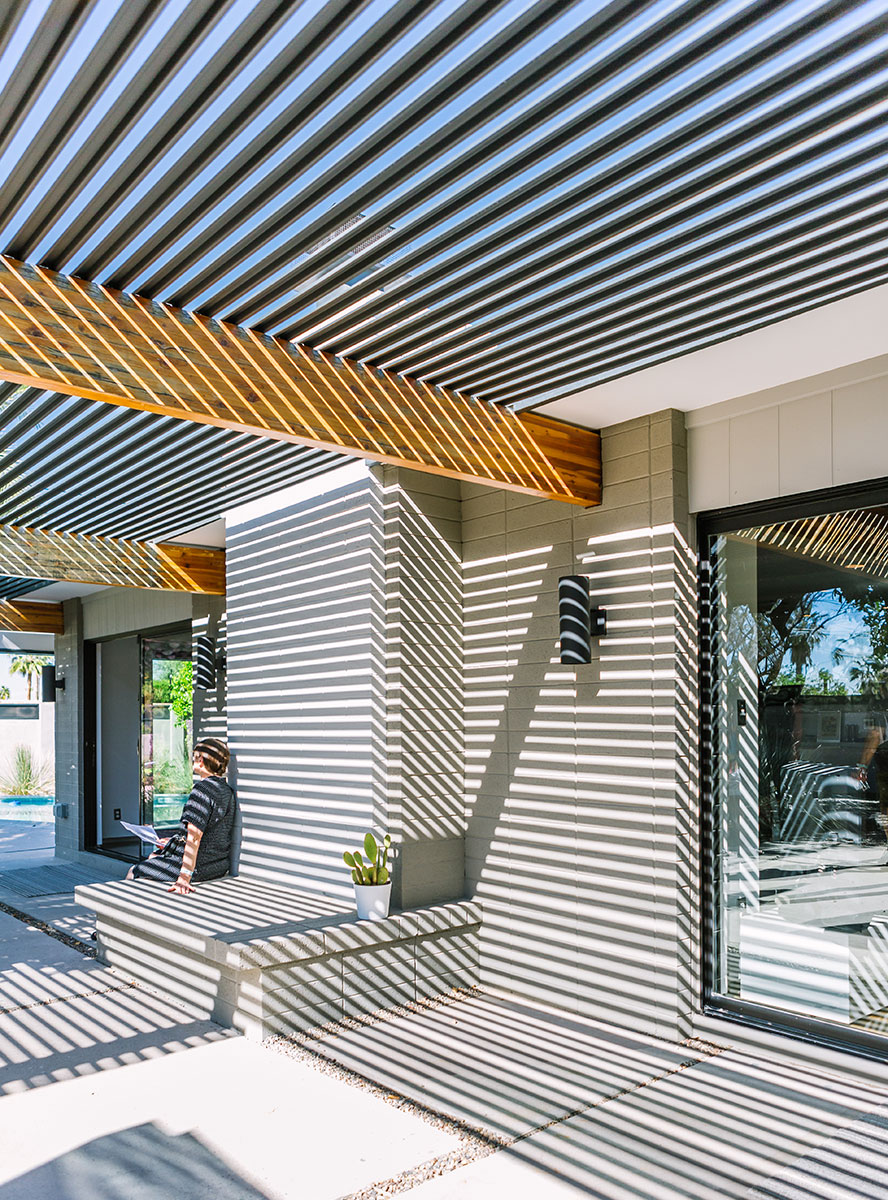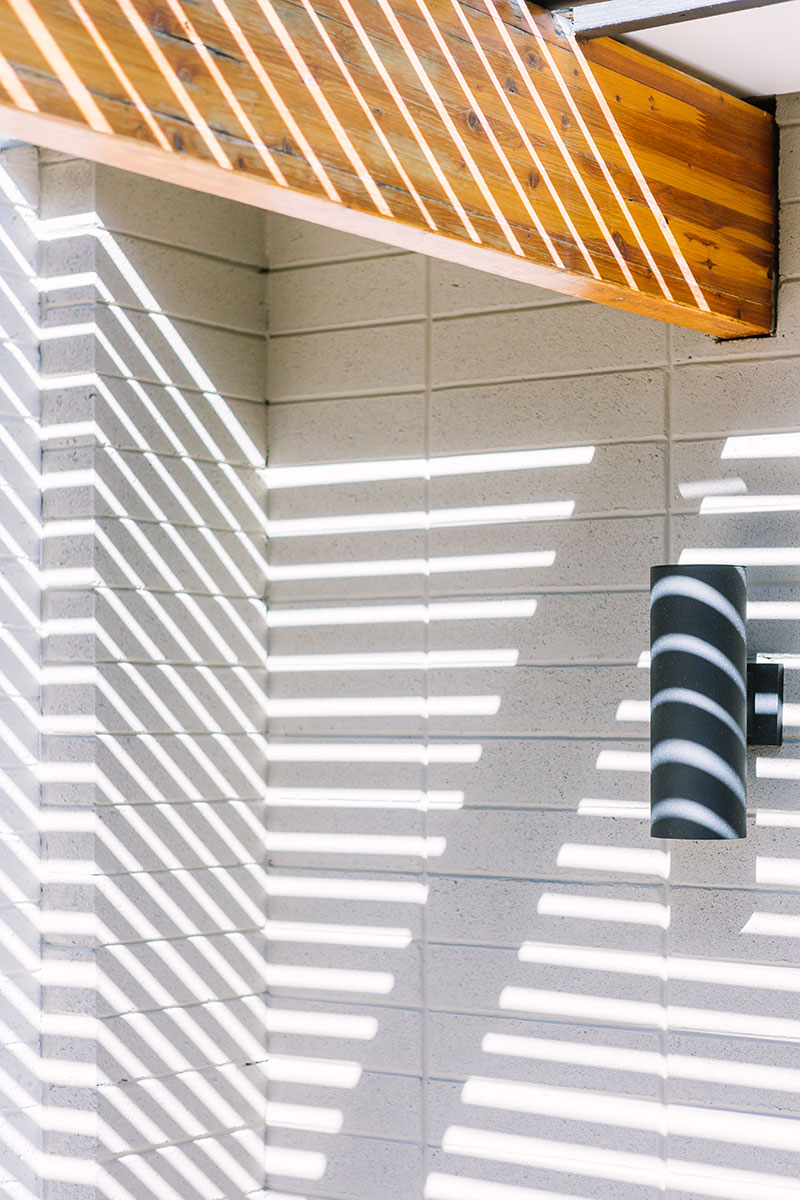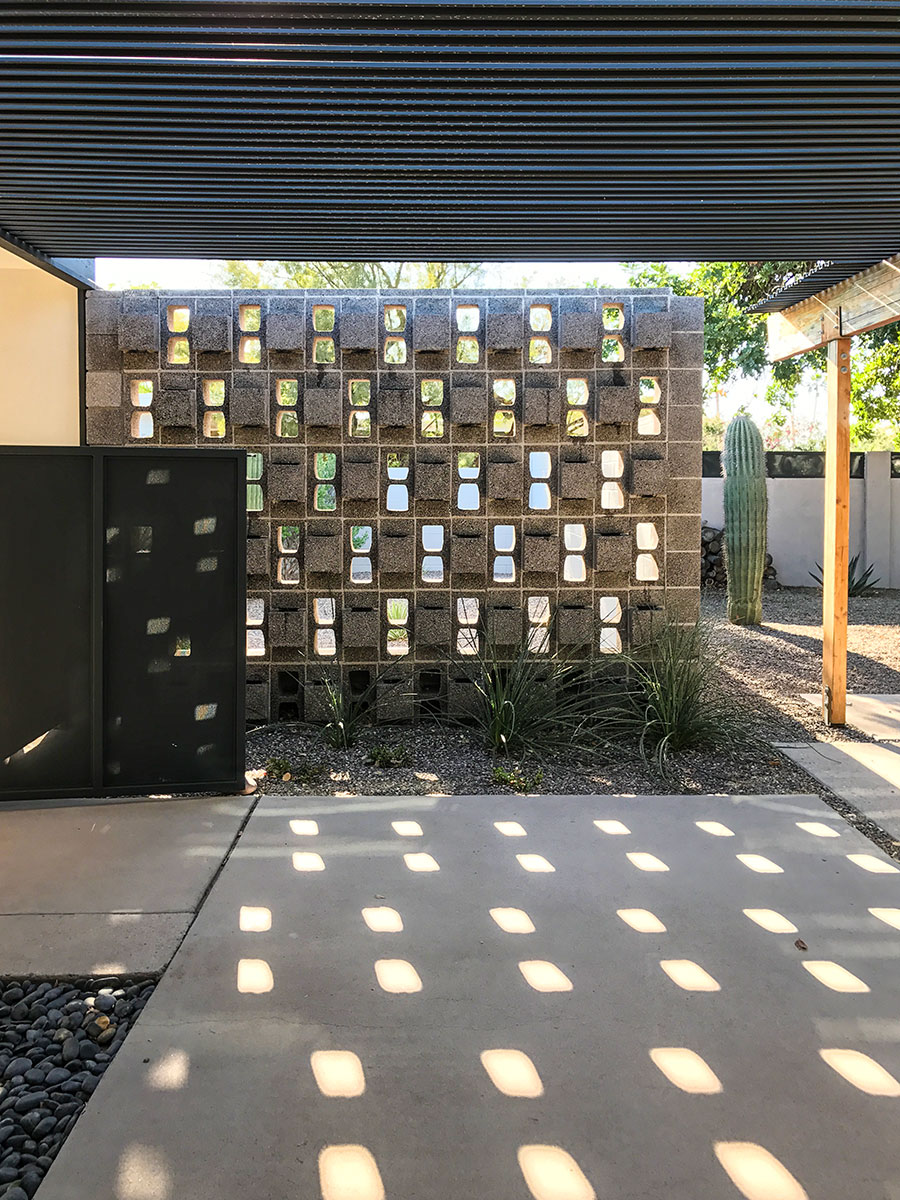 Most unusual is the CMU brise-soleil on the western side of the carport. Neighbors say that it's always been there. It's a common functional block form meant to stack with the voids hidden, but instead they have been exposed.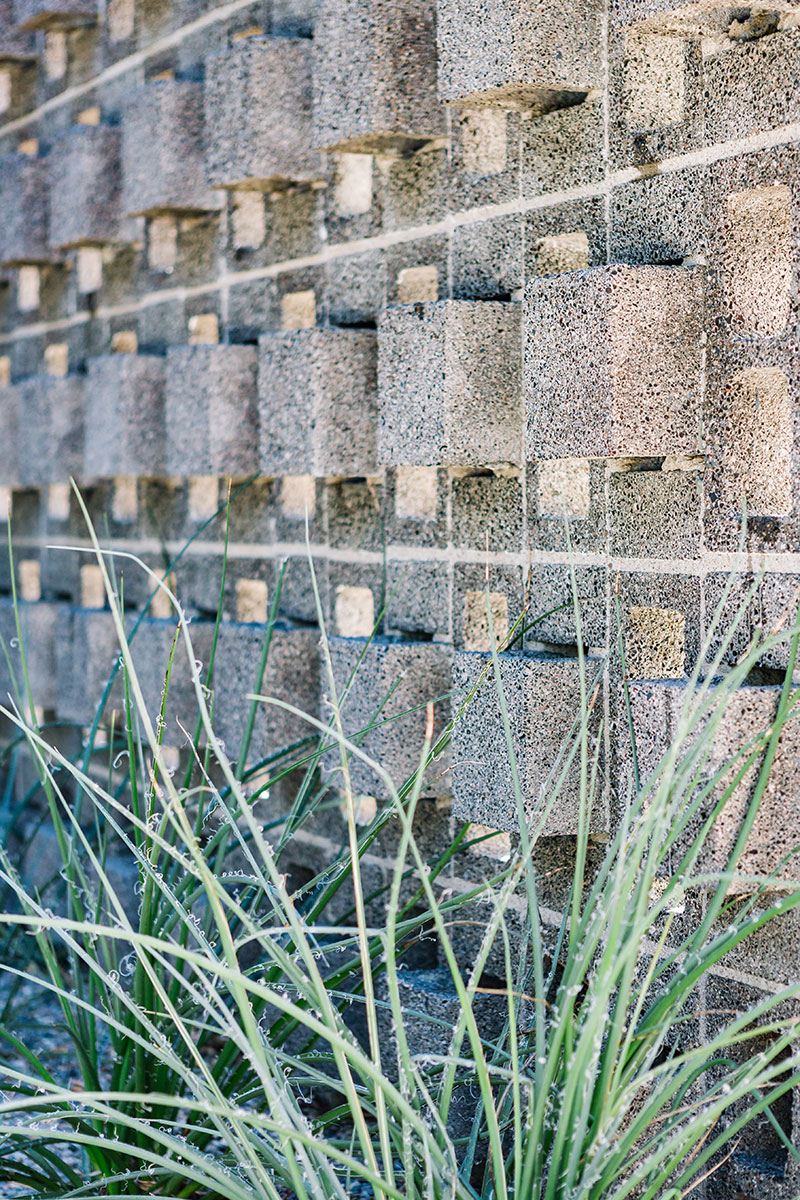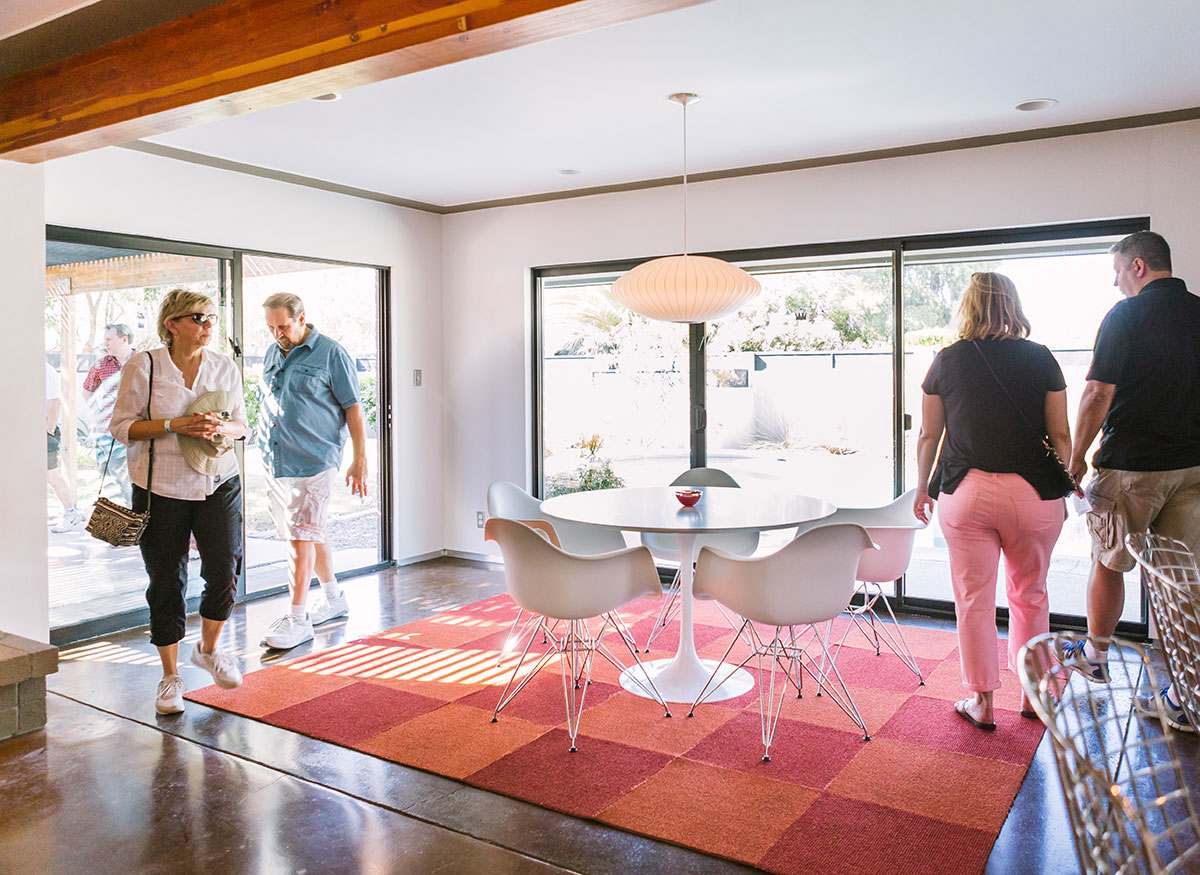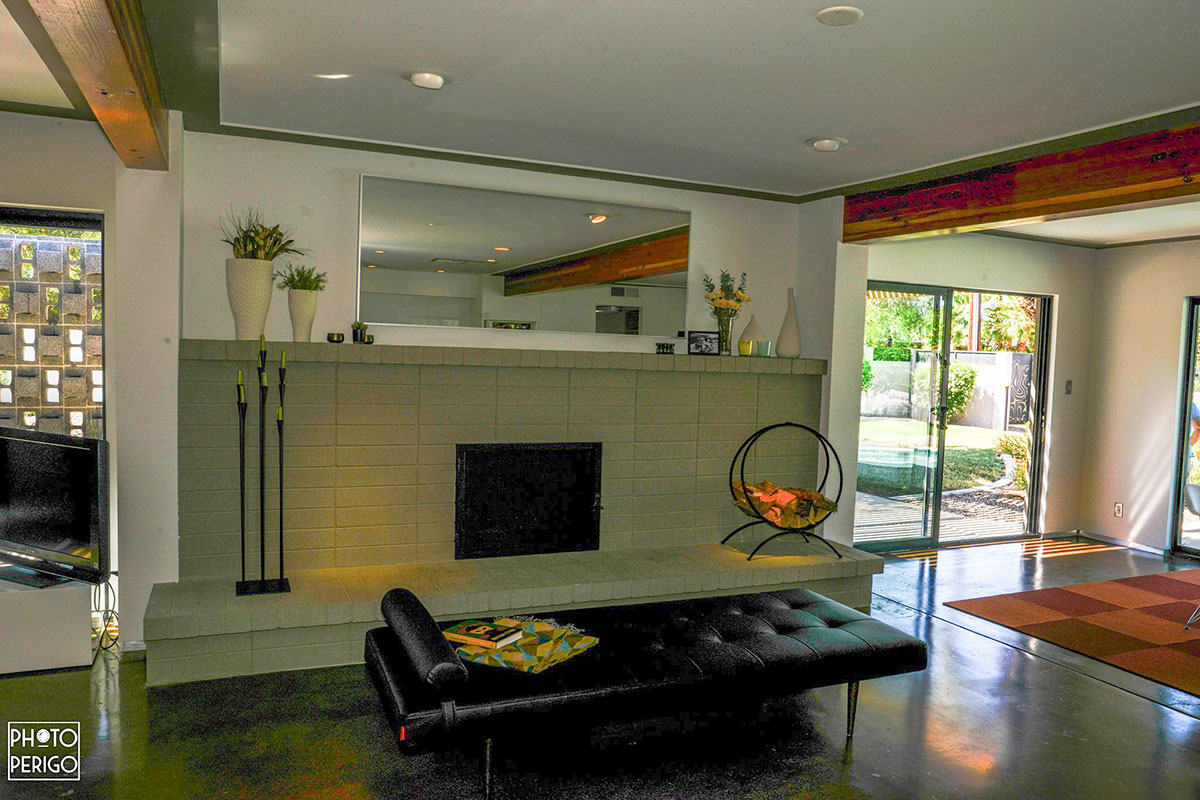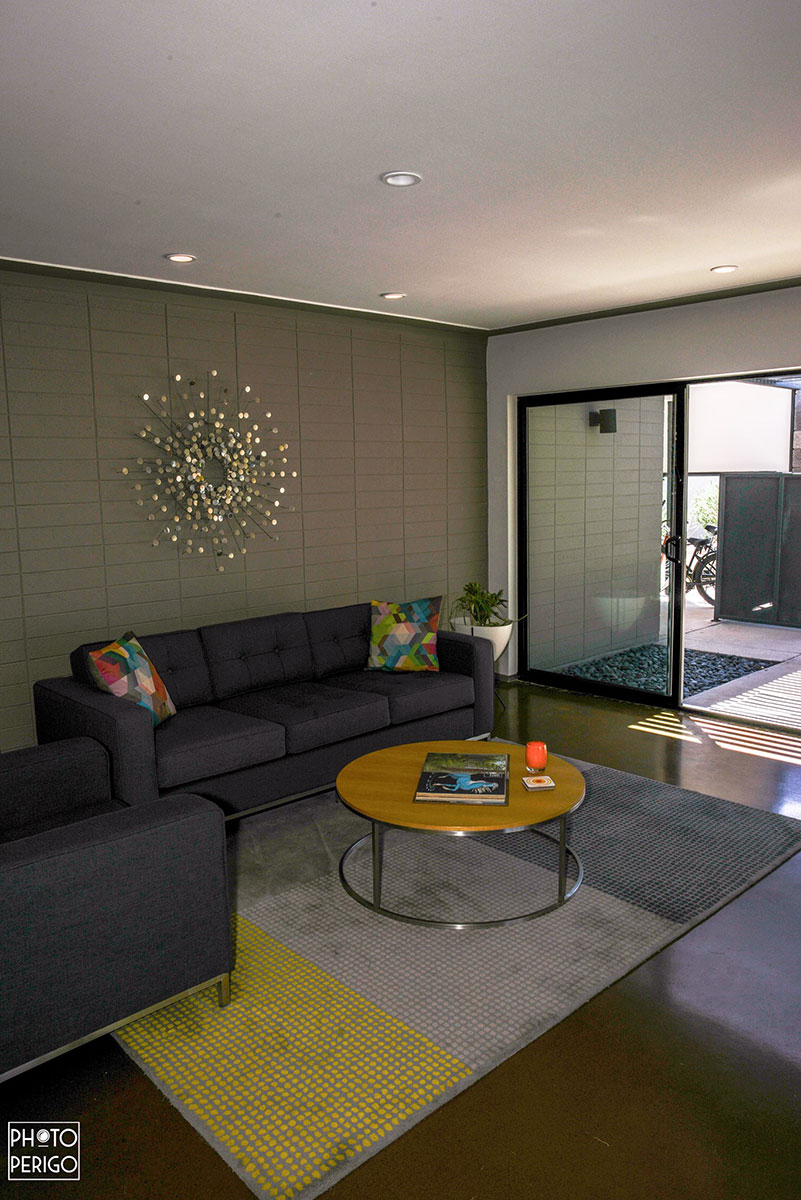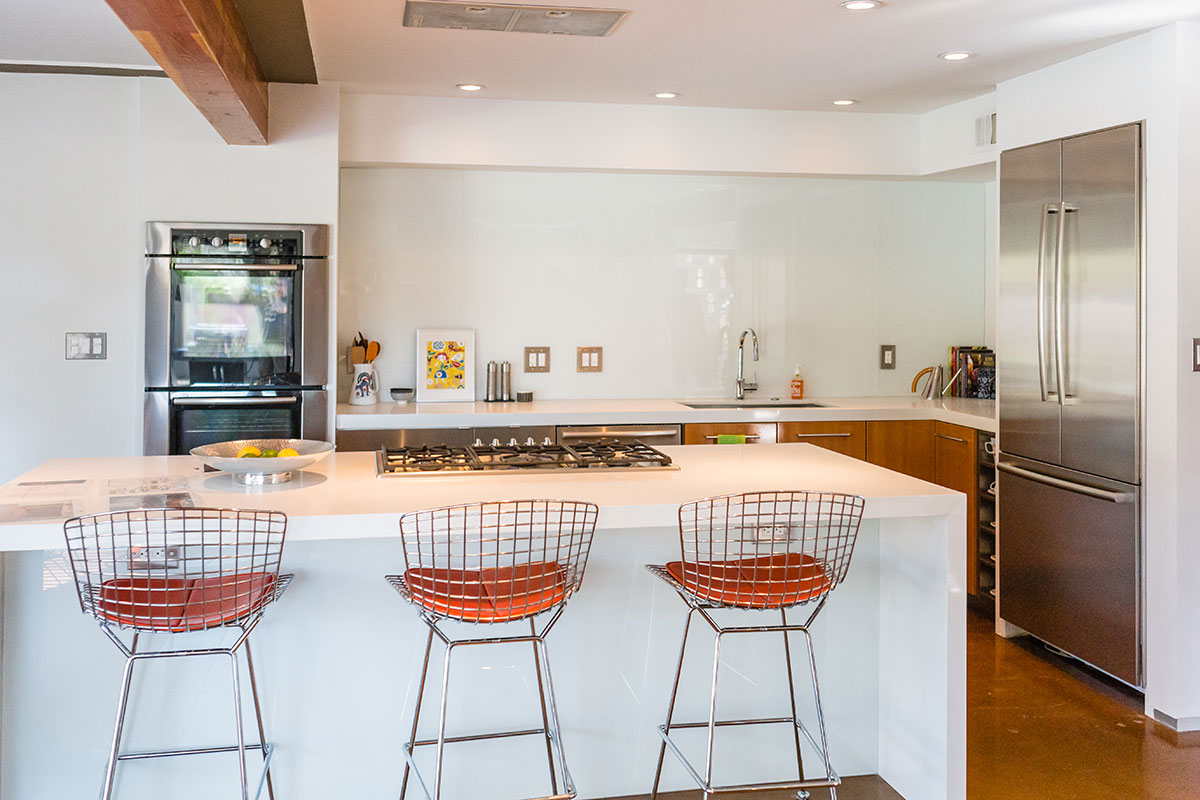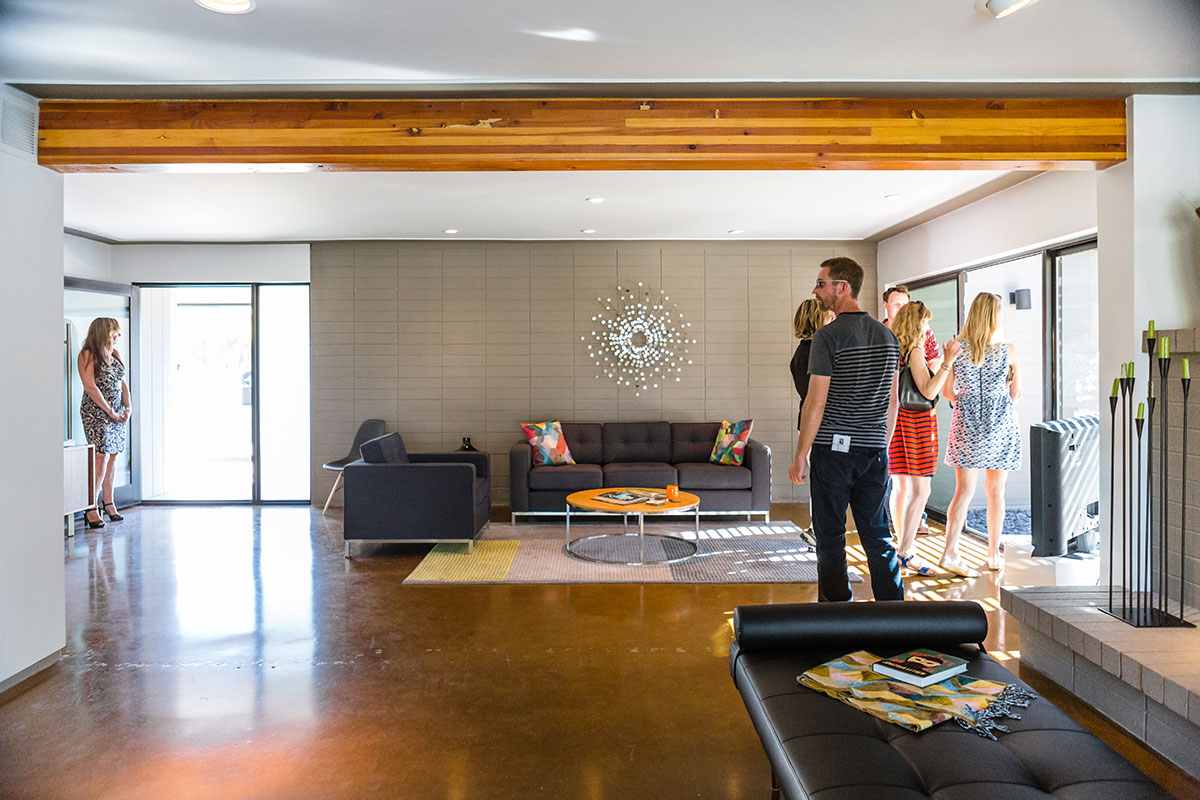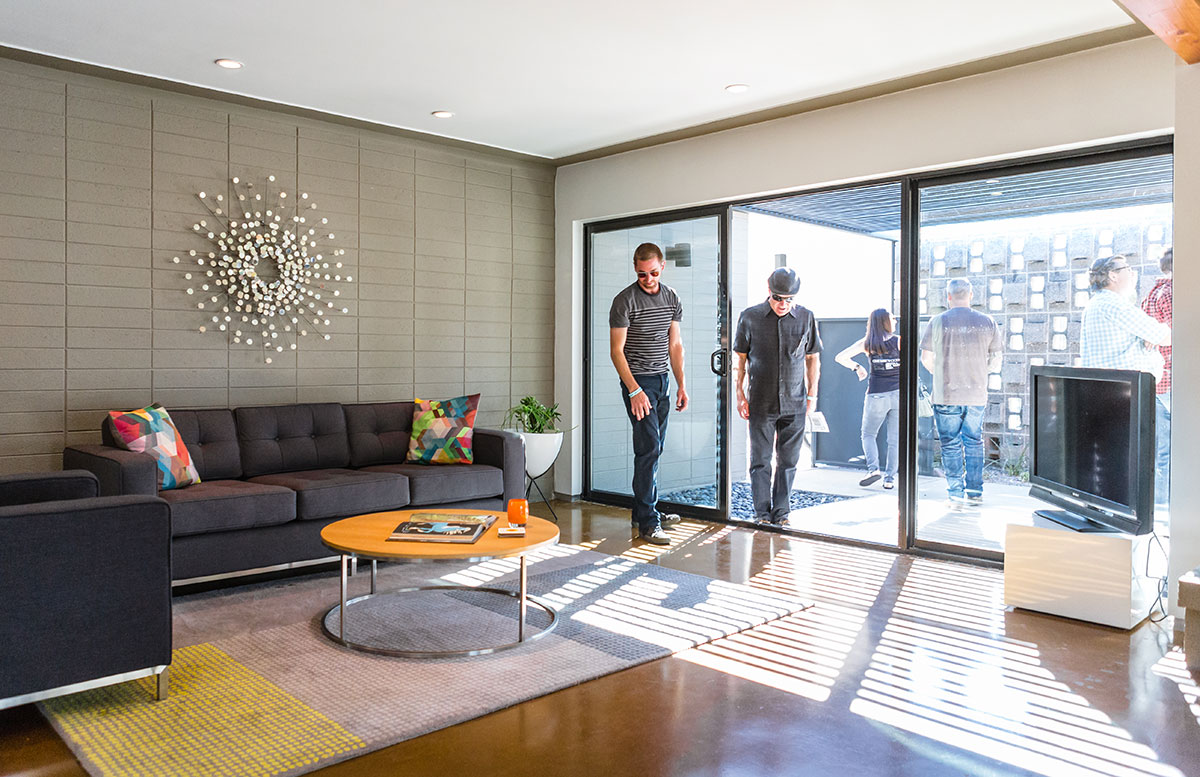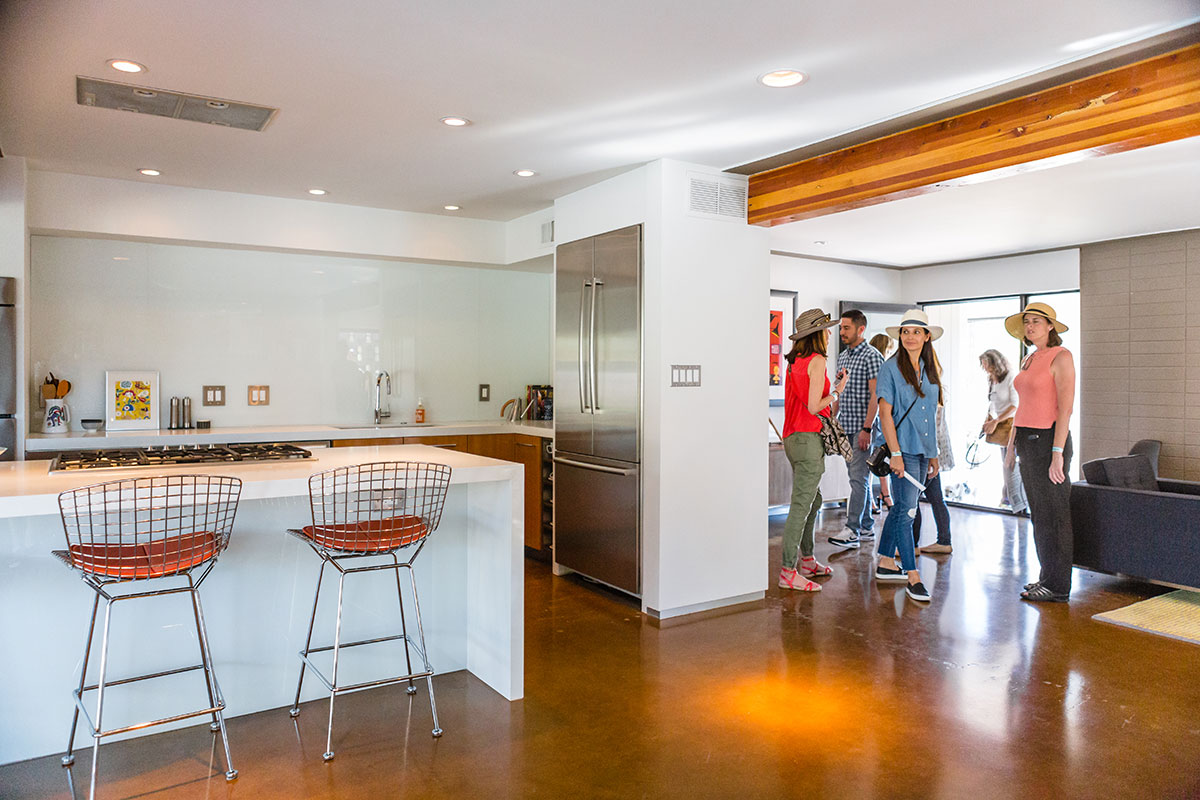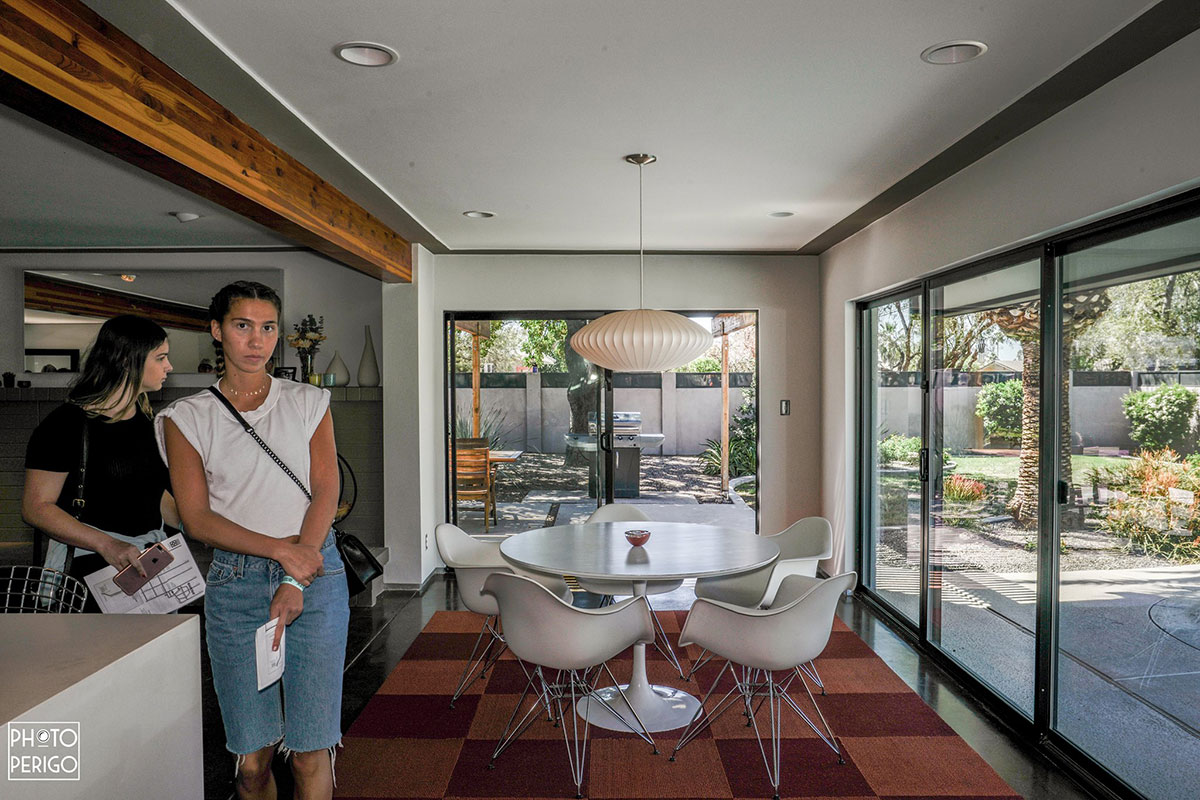 Sliding bay windows offer views out onto the patio garden shaded by a hat-channel pergola and large carob tree.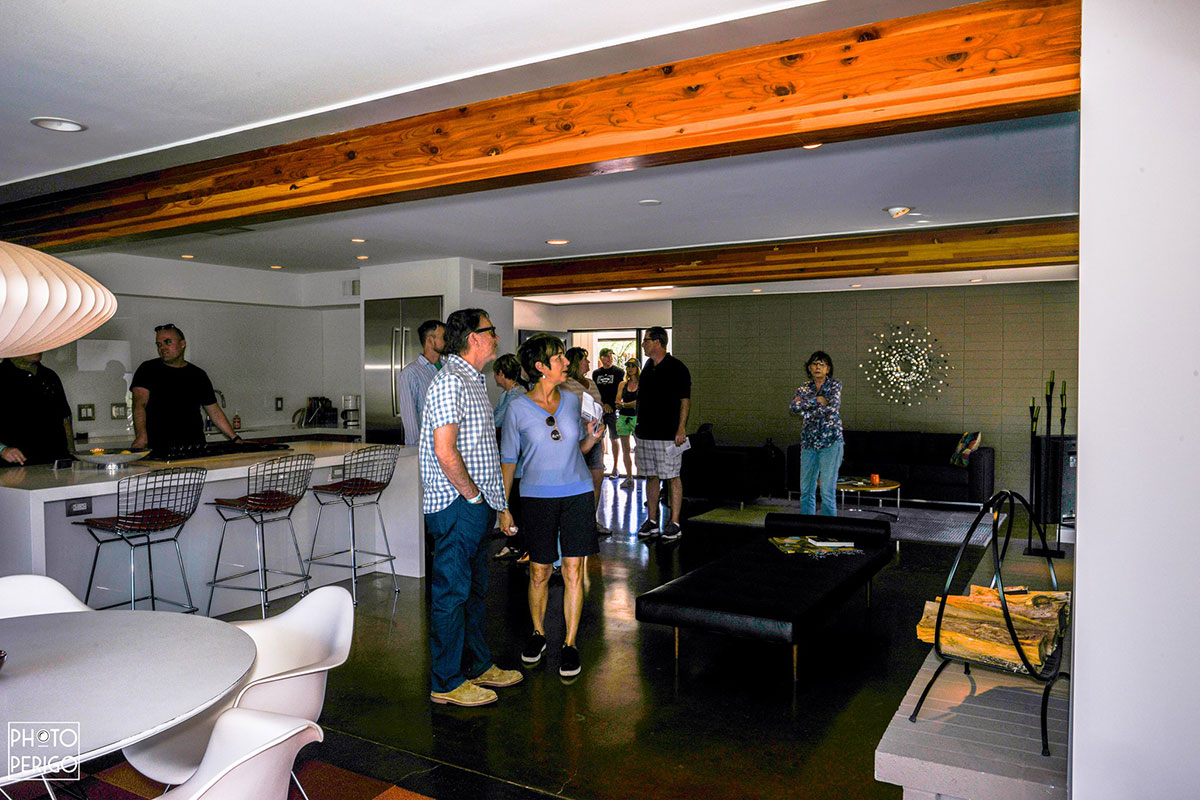 A large modern kitchen opens up for entertaining and the dining area was built to overlook the pool. The concrete floors have been resurfaced to match the original cast-in color throughout, and the Master suite has been expanded with a soaking tub.