Beadle Buddy | 1960
Architect:
Al Beadle
Remodel:
The Ranch Mine
with Identity Construction
Completion:
95%
Model:
Saguaro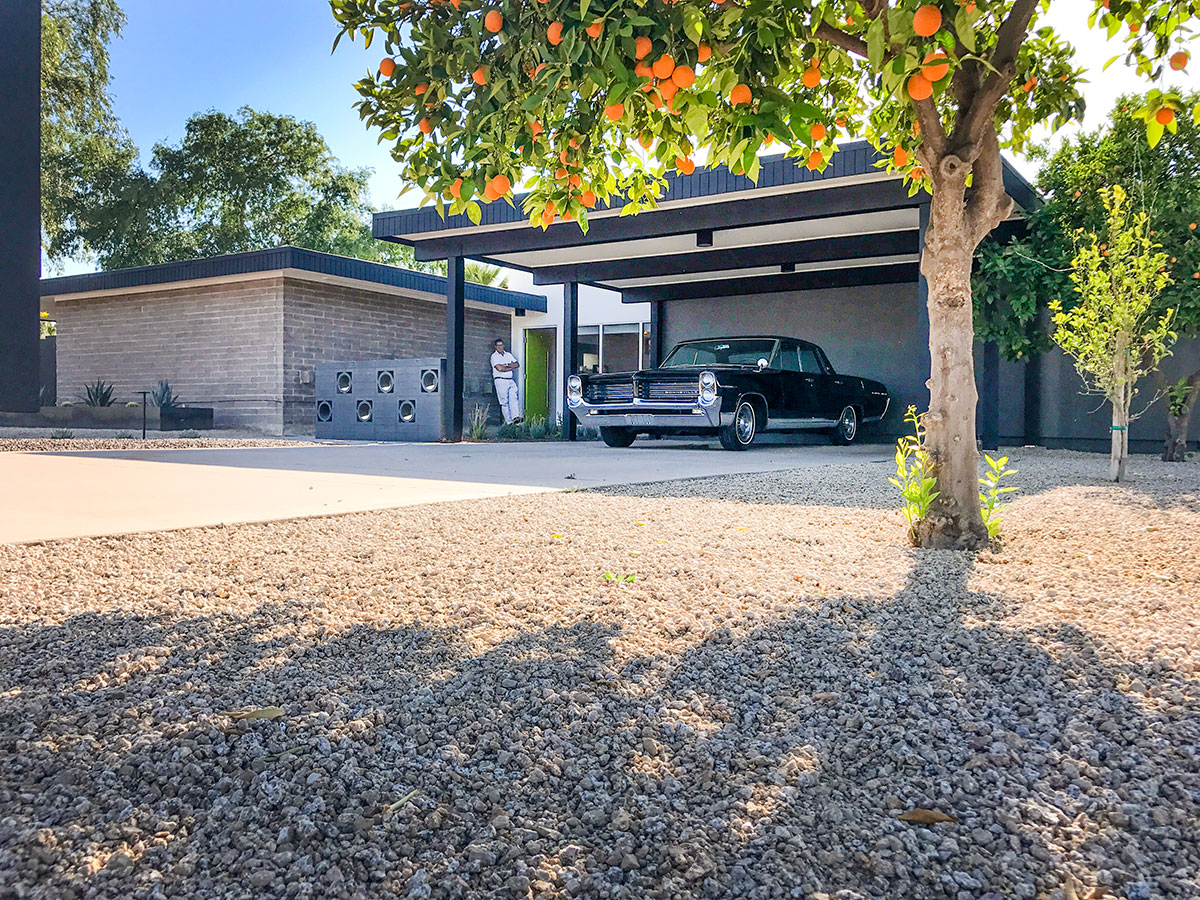 The Ranch Mine conceived this landscape redesign and detached garage to provide additional and more functional outdoor space for a growing family.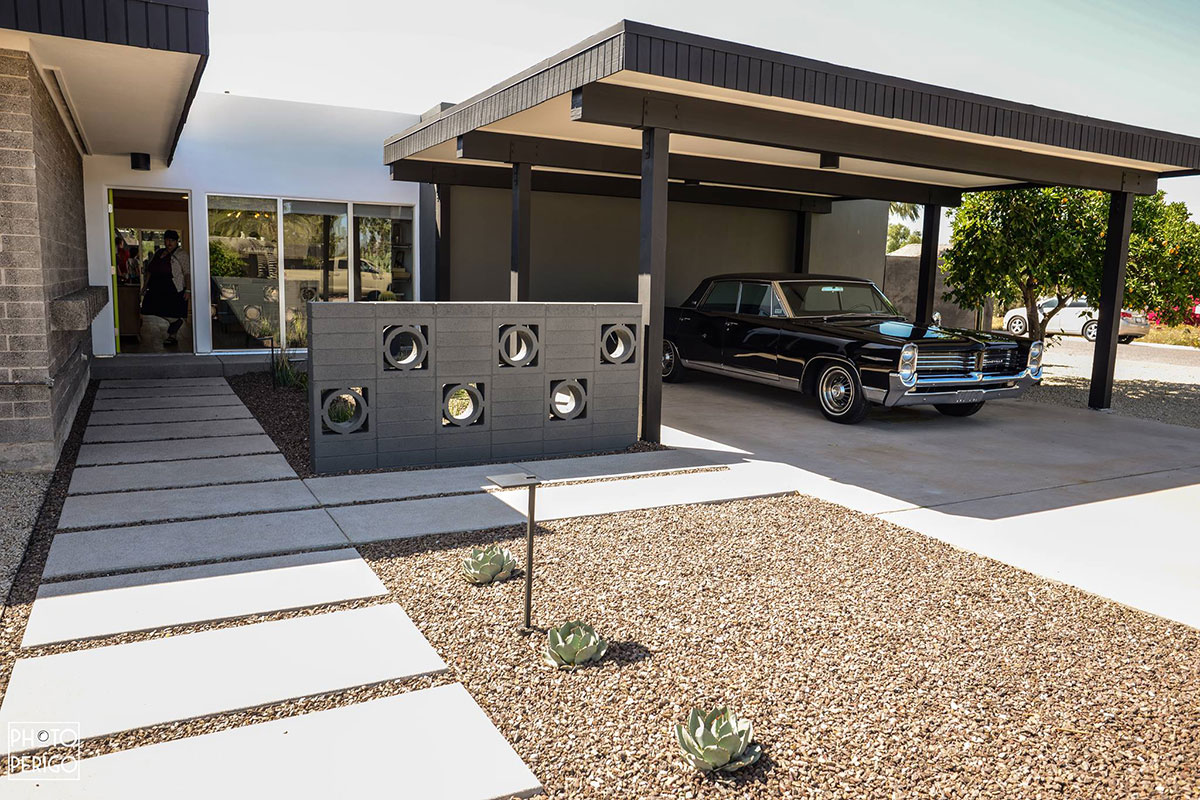 On the front exterior, the half-wall made from breezeblock was brought back to life, consistent with the circle-in-square design found throughout the neighborhood.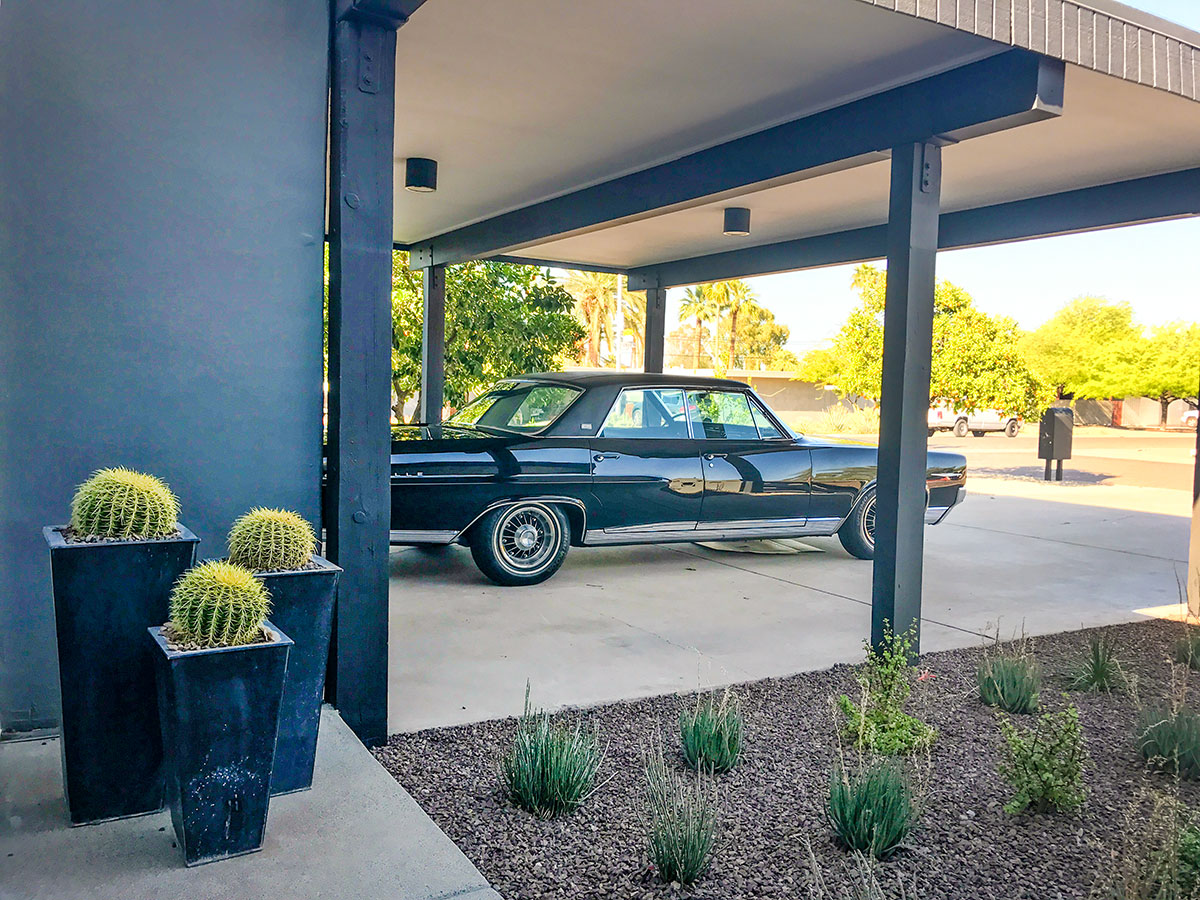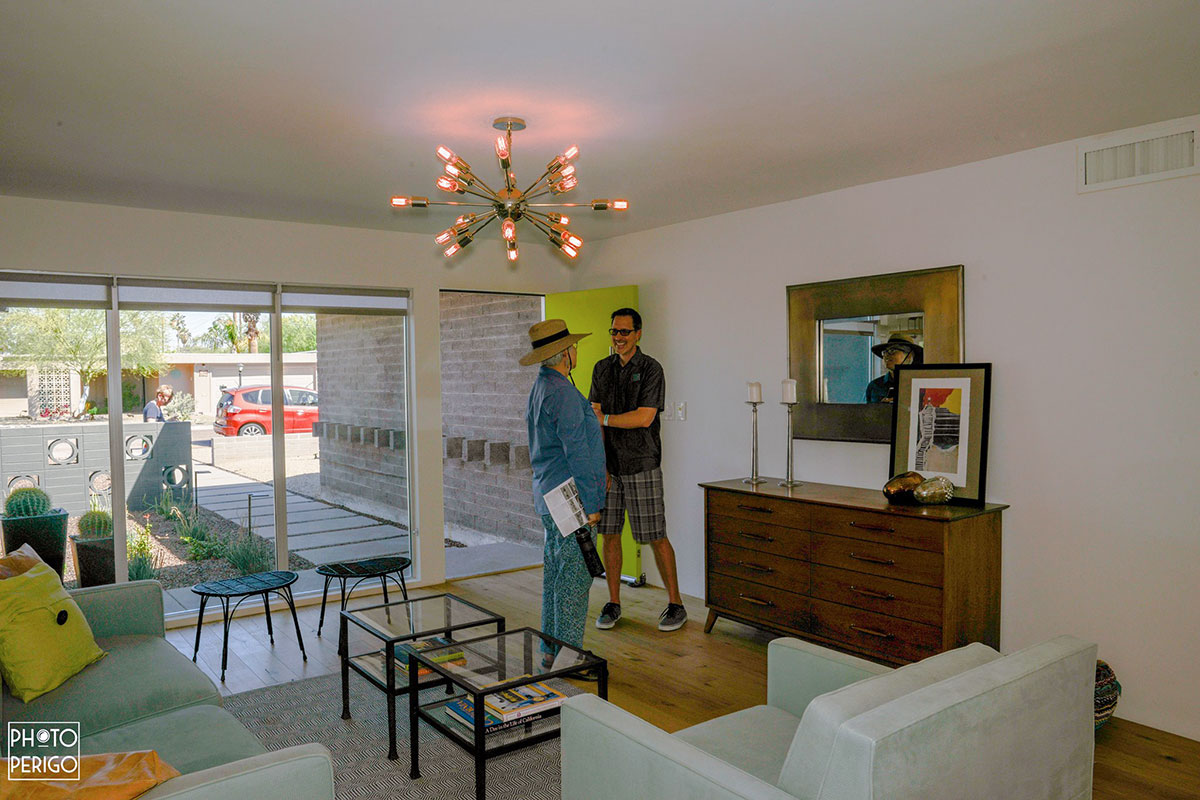 When purchased in 2014, the interior walls were opened up showcasing exposed beams and a revised floor plan.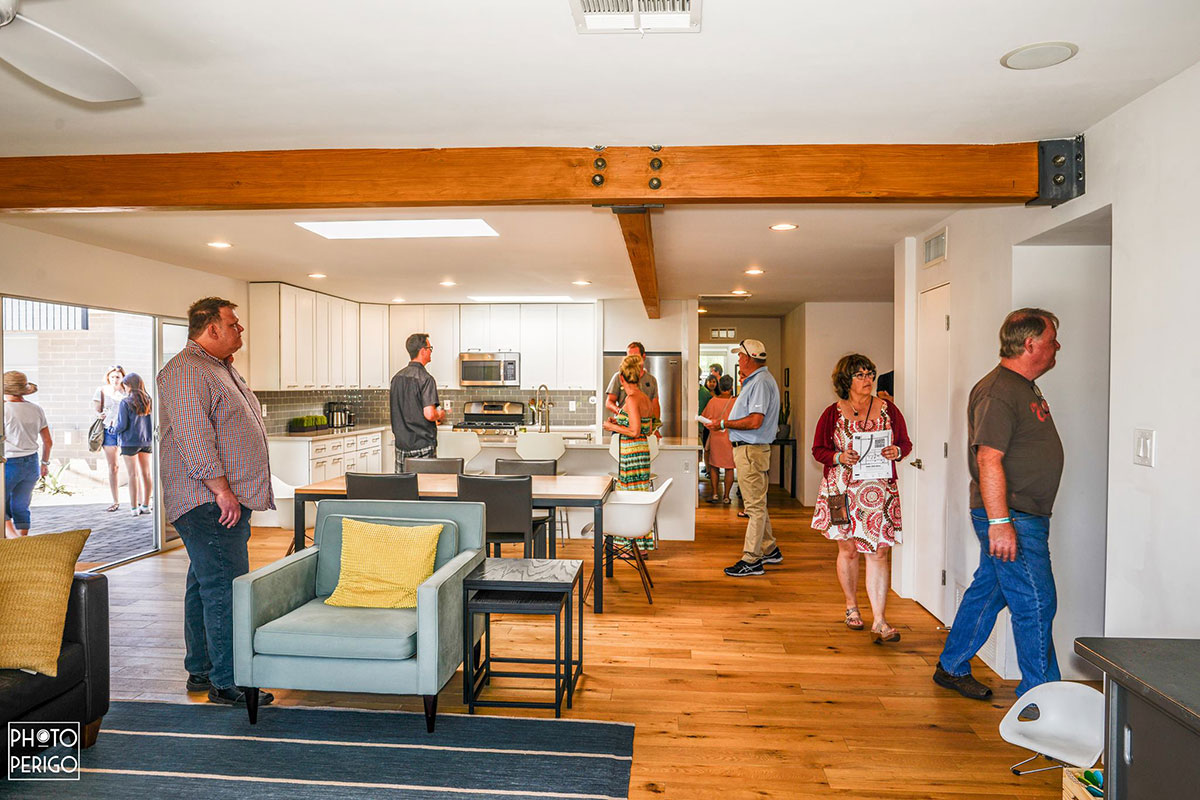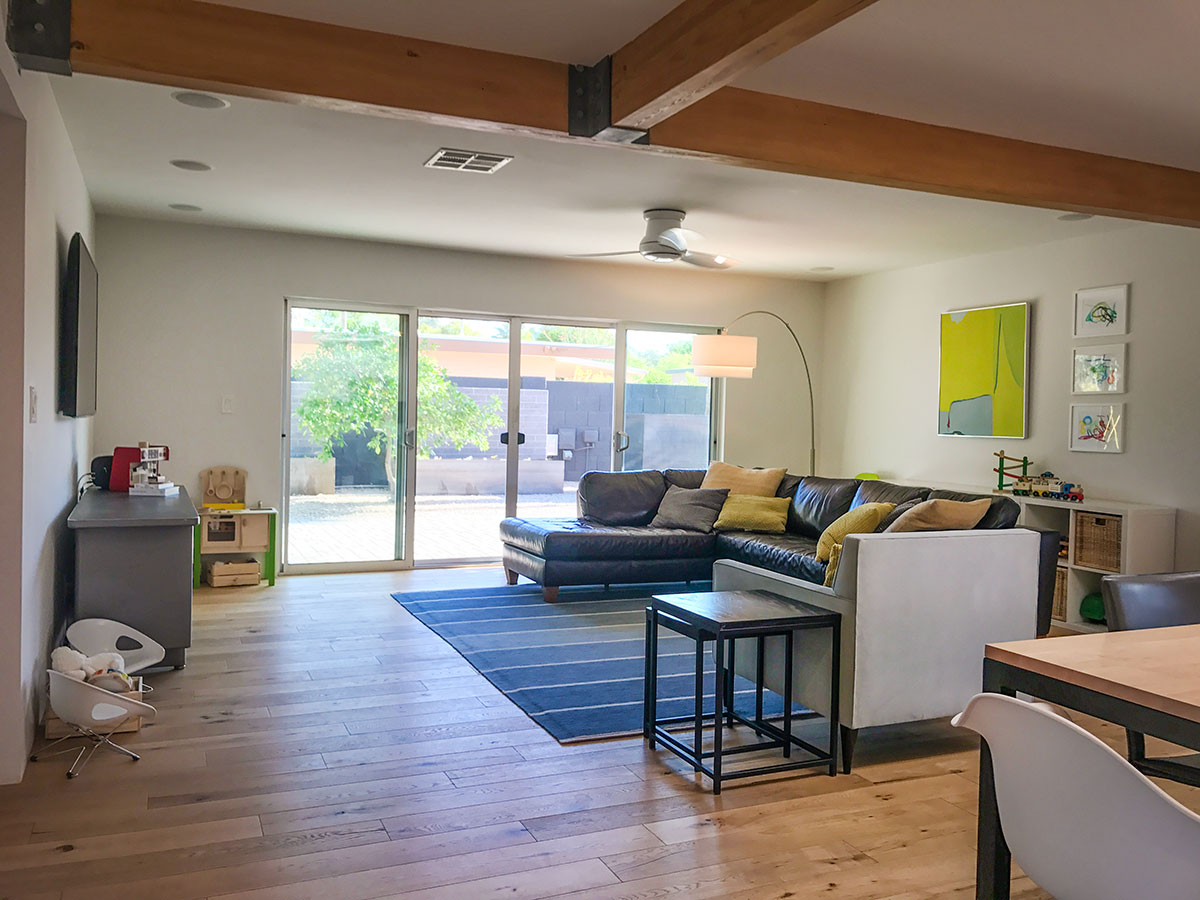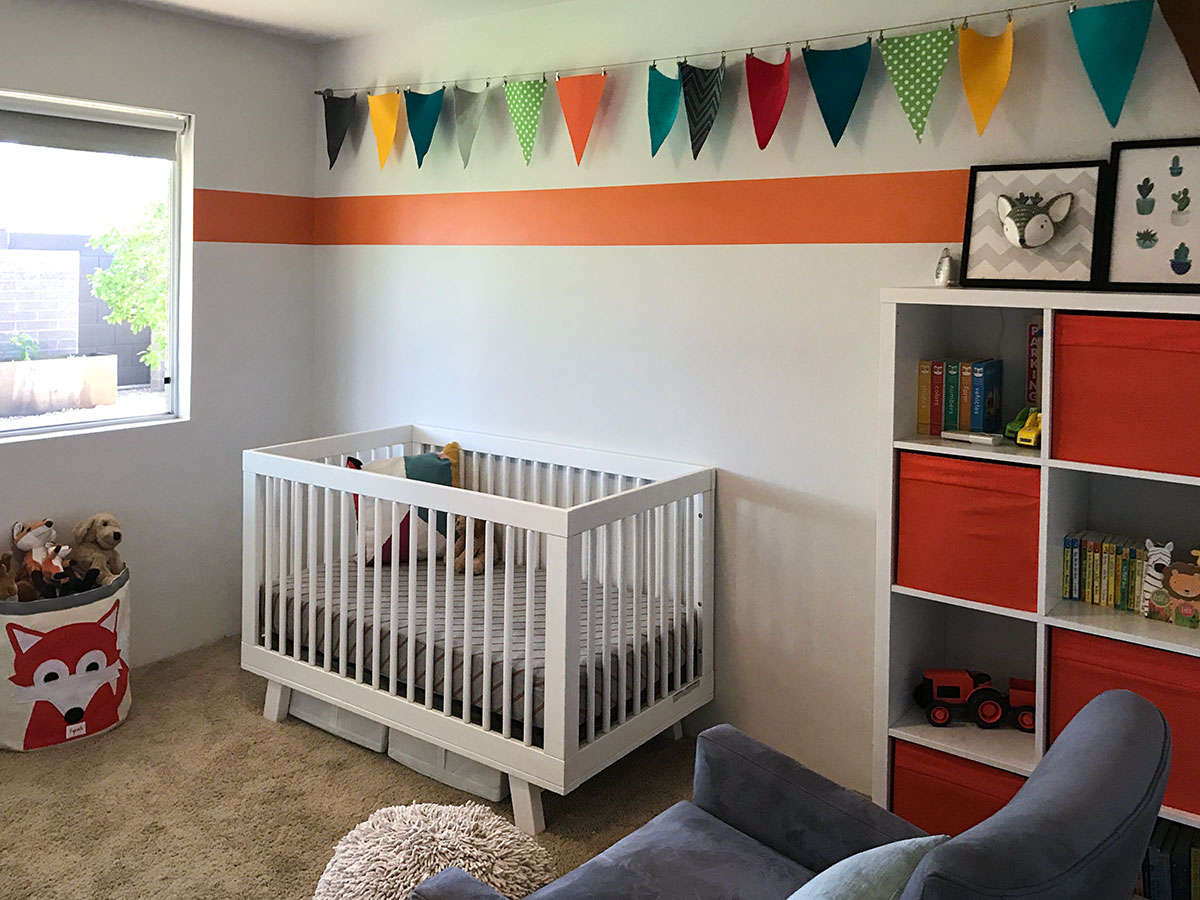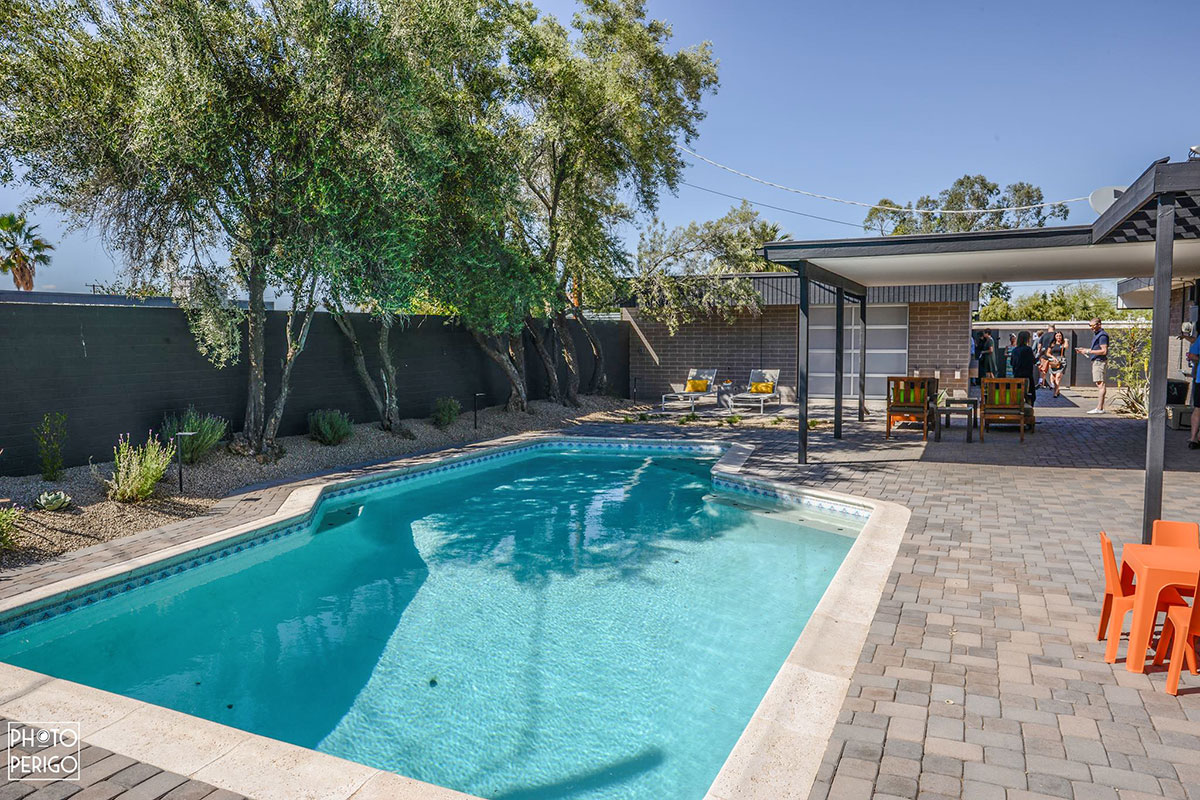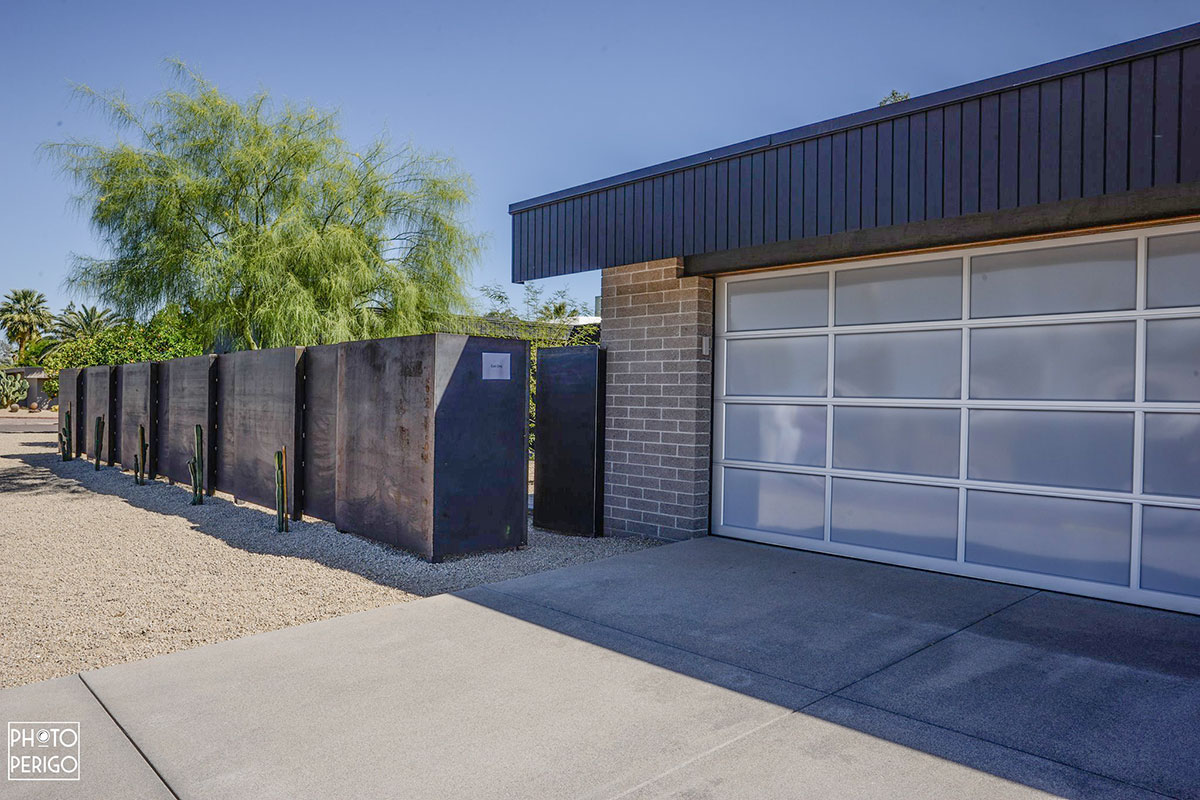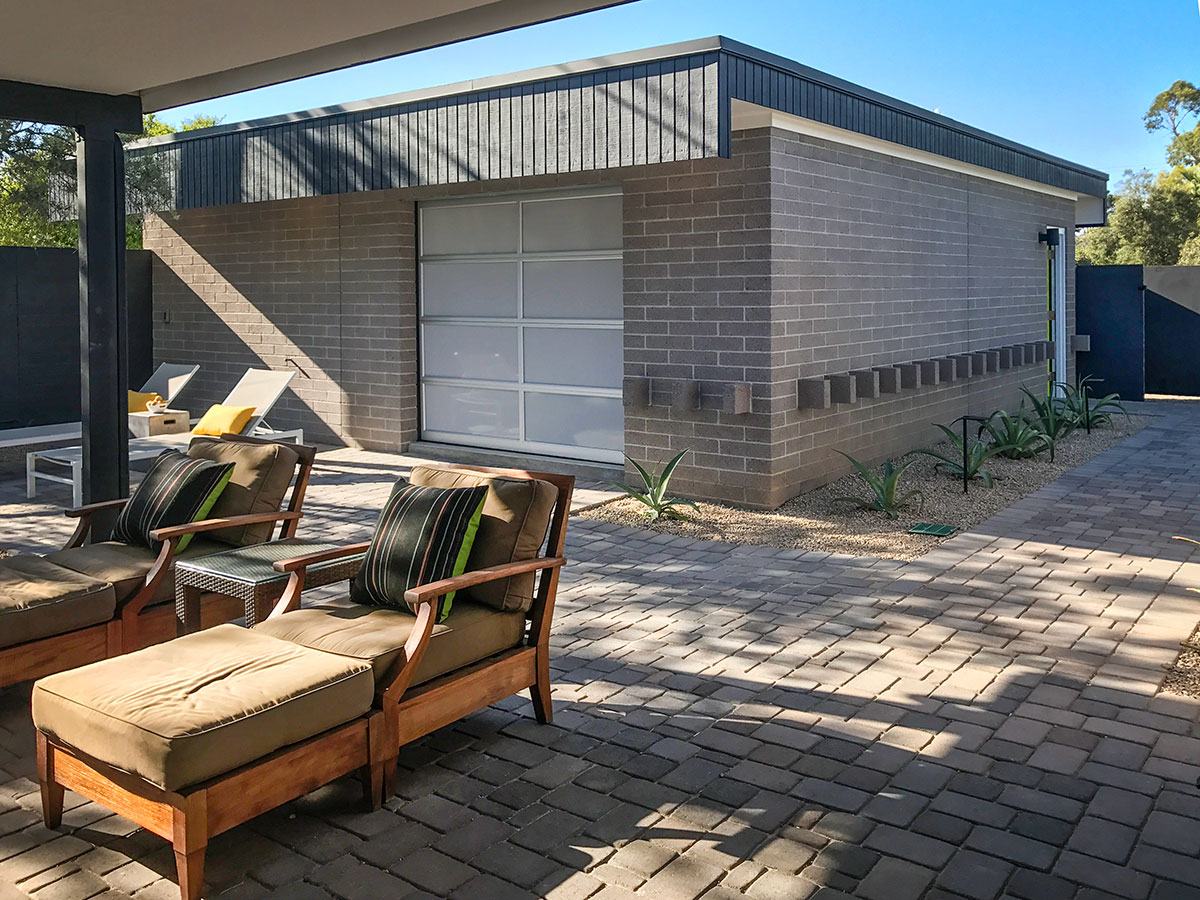 The brand new garage echoes the distinct design of the CMU block motifs found in the Saguaro model homes and continues to mirror the home's design with it's deep overhangs. A second door opens up from the garage into backyard.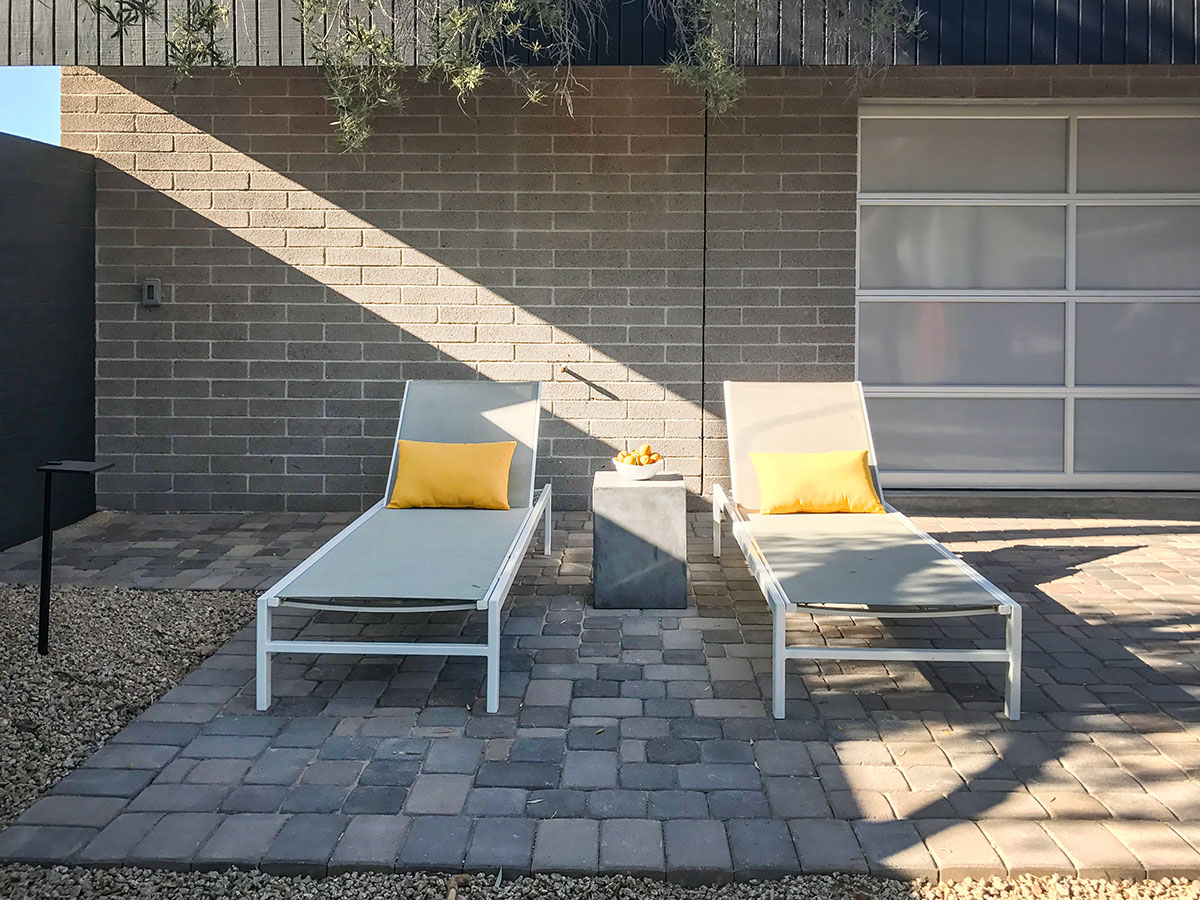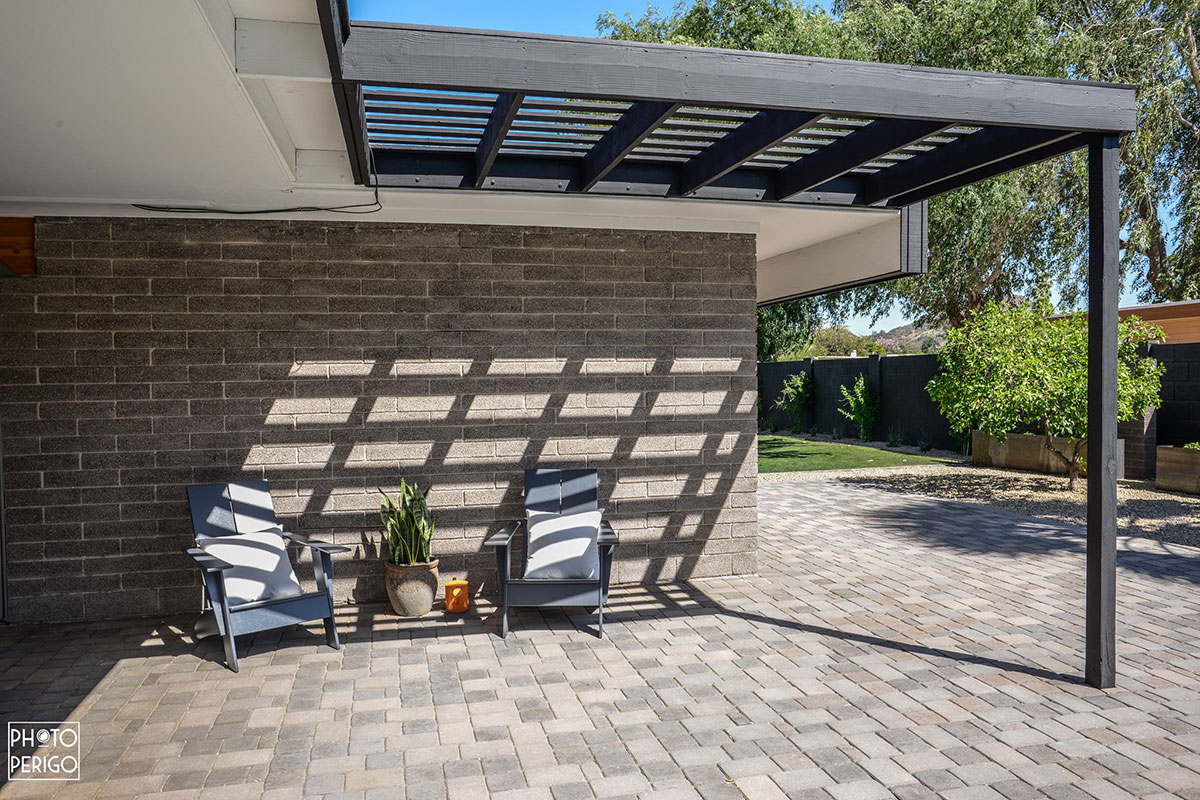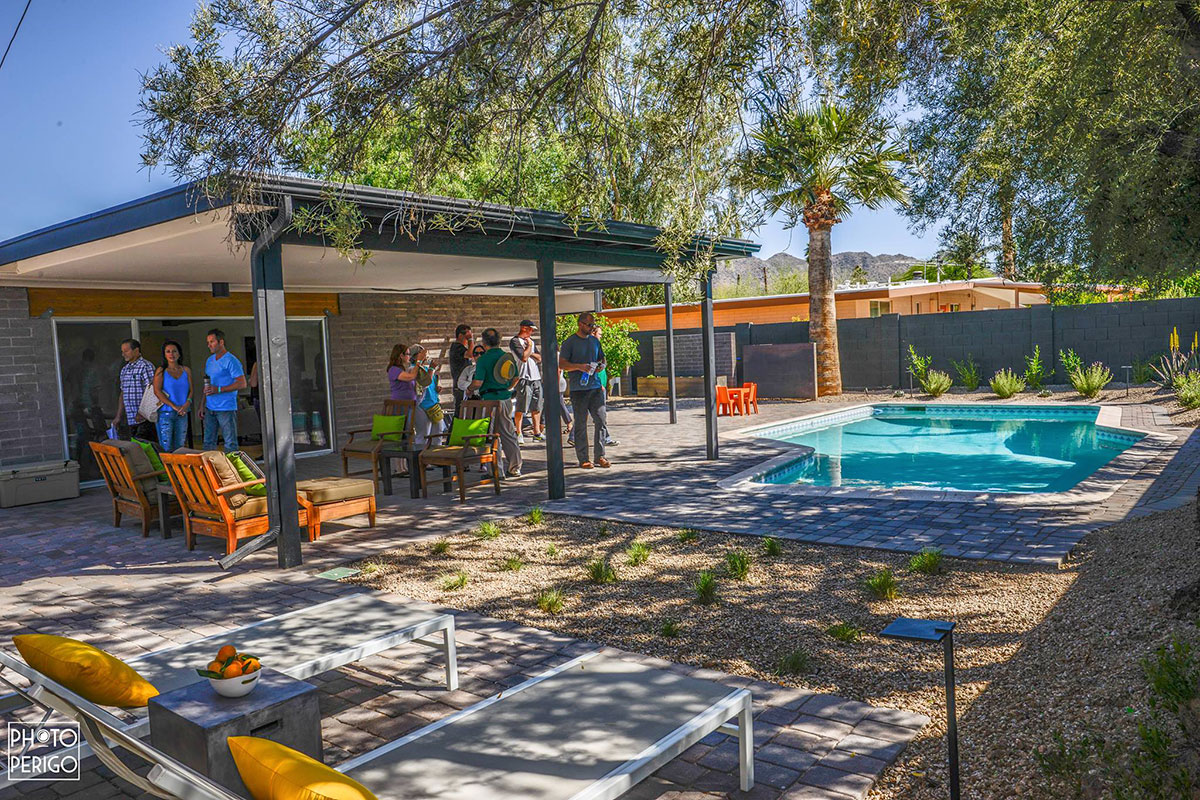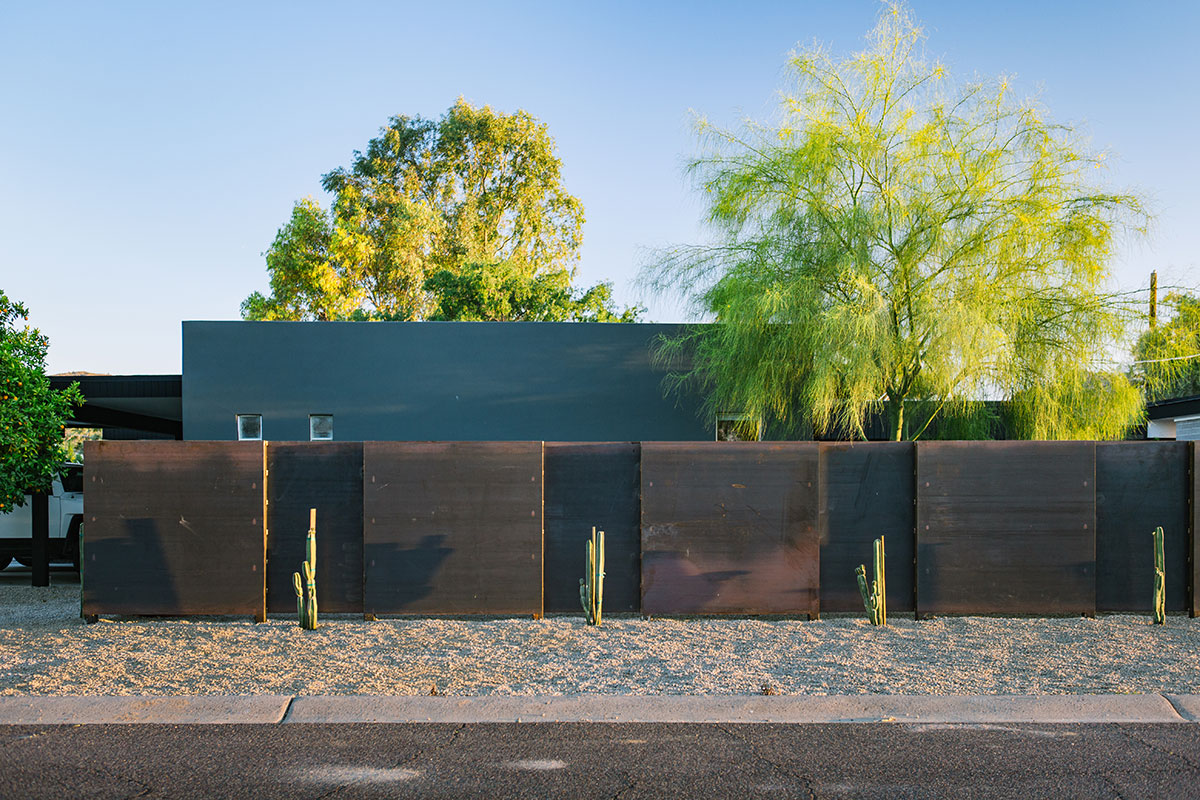 Photos copyright 2017
Photo Perigo
and Modern Phoenix LLC. All rights reserved.