Prickly Pear Residence | 1961
Architect:
Al Beadle
Remodel:
Adam and Rebecca Draizin with SBC Construction in 2005
Completion:
100%
Model:
Ocotillo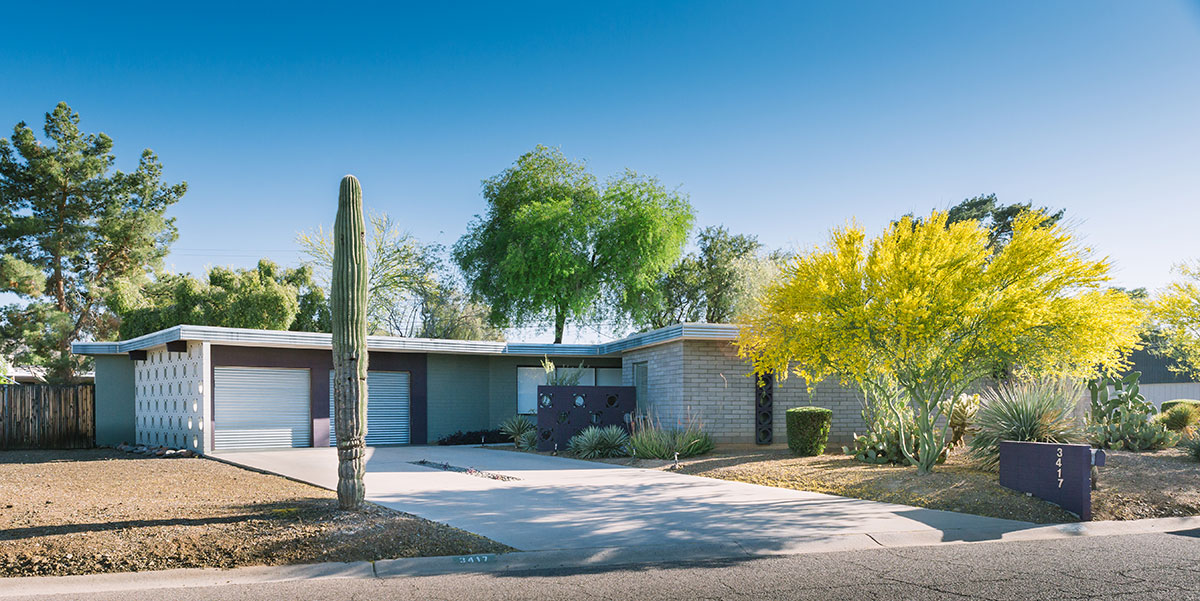 This Ocotillo model features an entire master suite bumped out into the front of the property.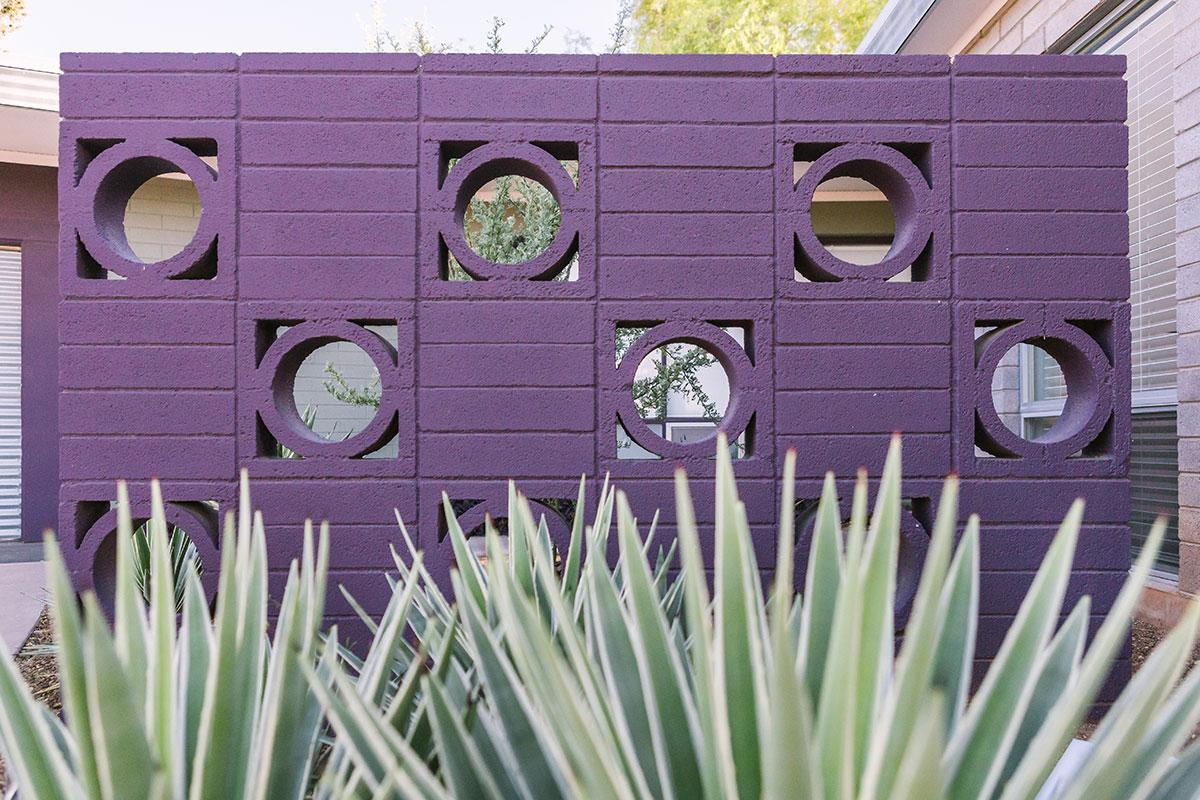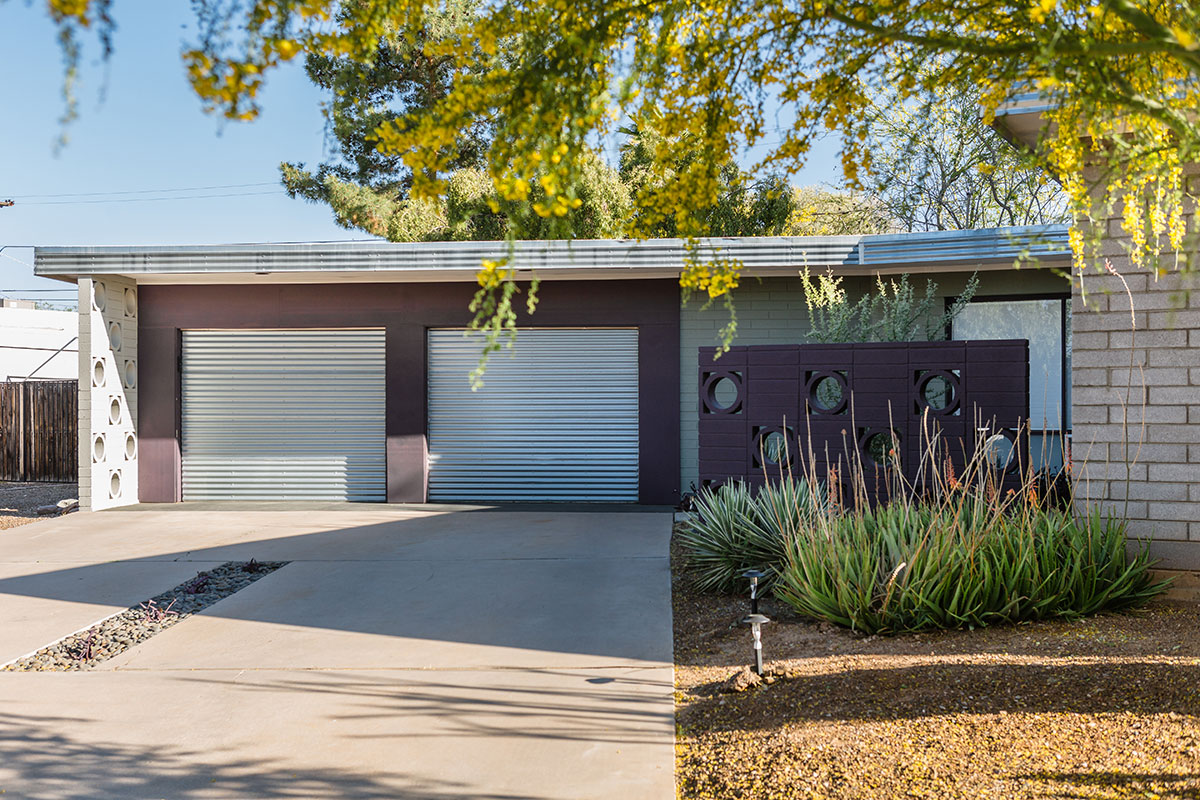 Breezeblock features in the landscape out front echo the original circle-in-square CMU block used throughout the neighborhood, and pick up the dusty purple tones of the nearby desert fountain grass.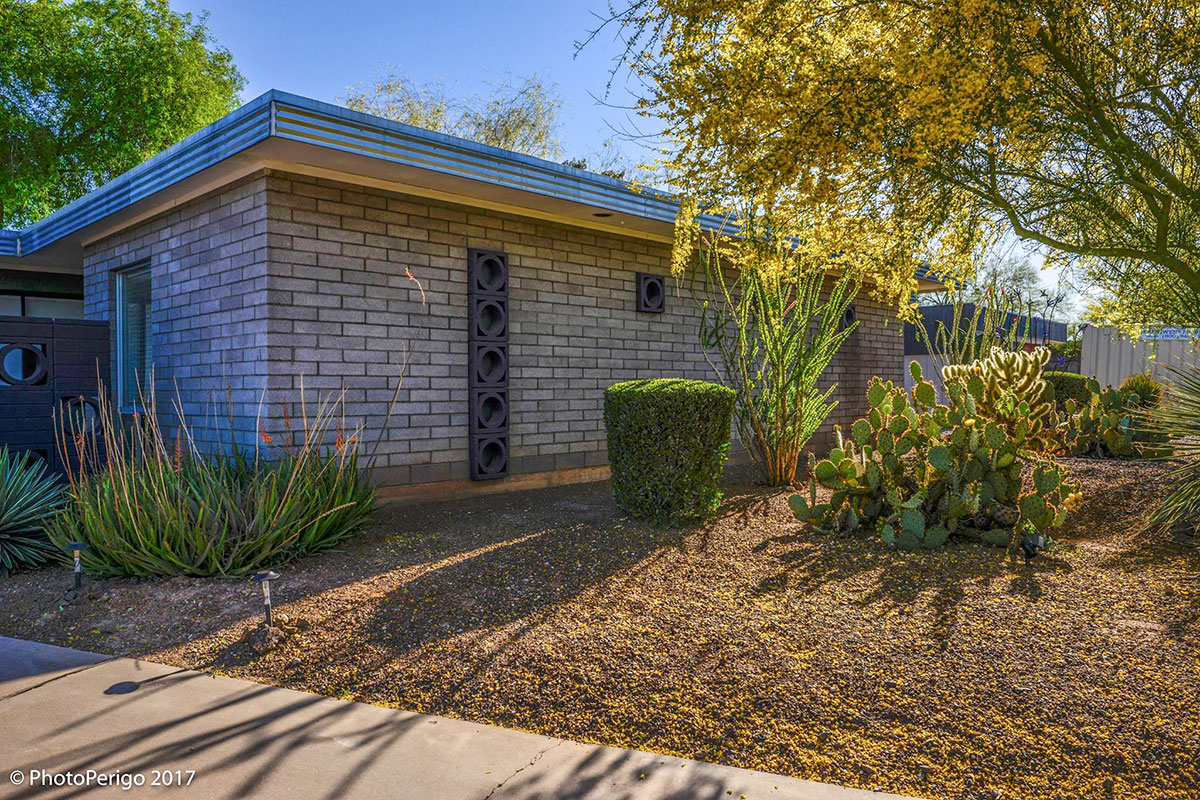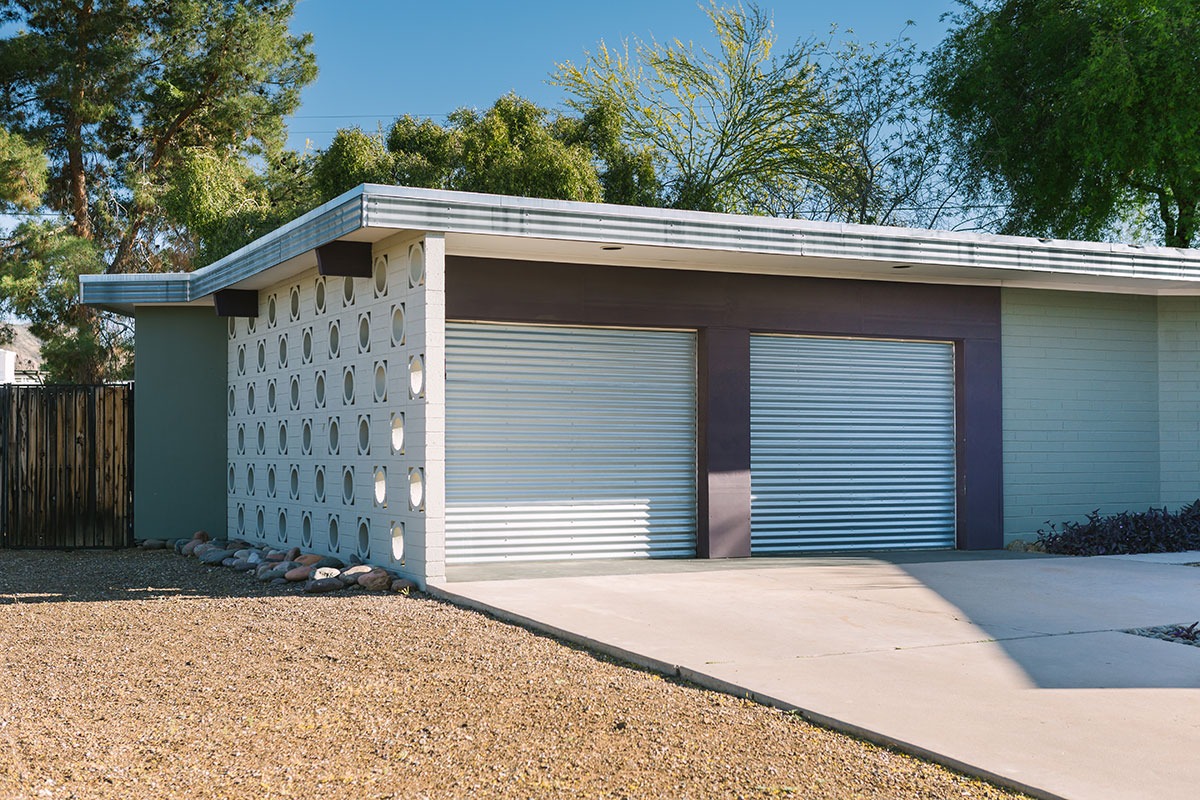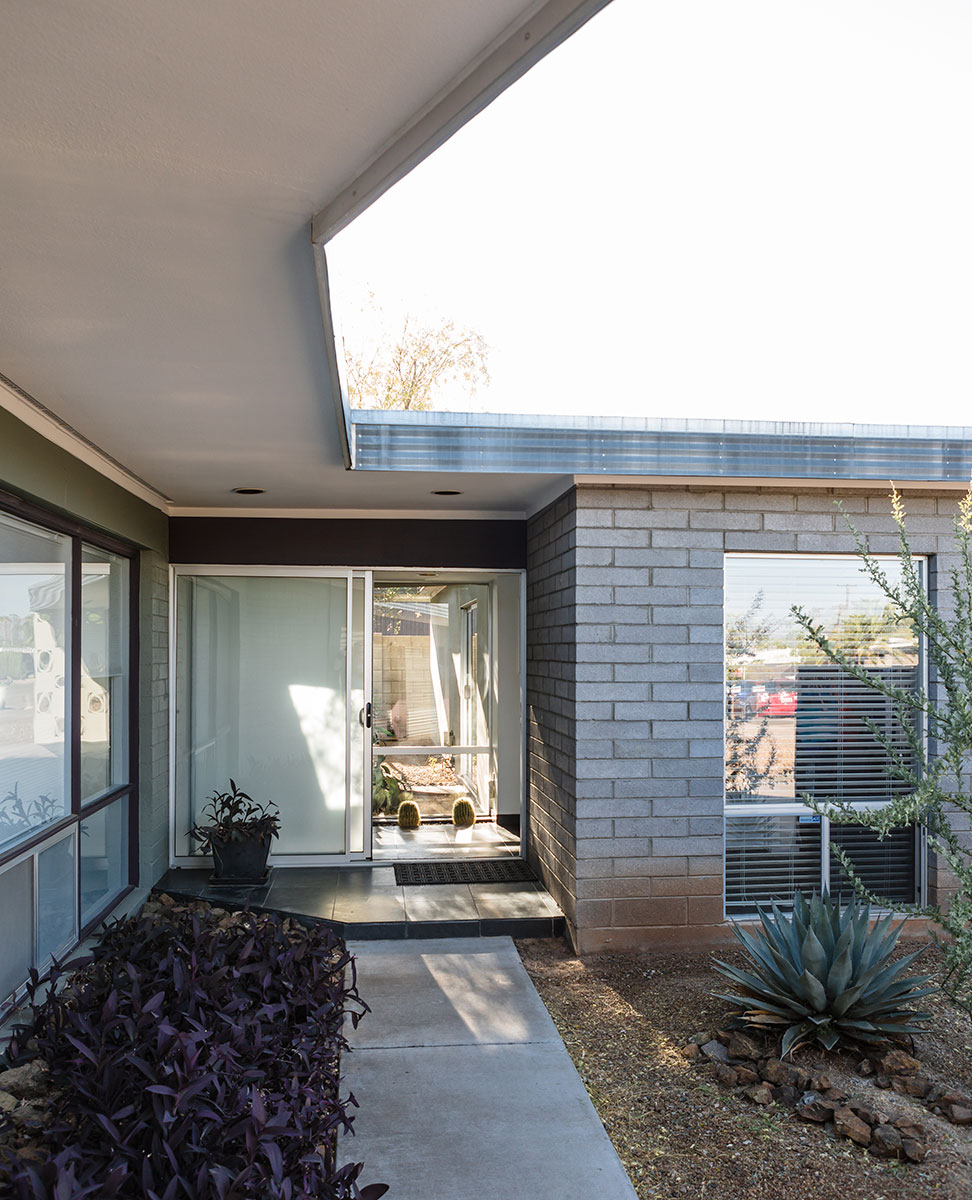 The home's siting captures a narrow atrium space that makes for a dramatic entry sequence; once coming indoors, guests are immediately gazing out into a shady planter area.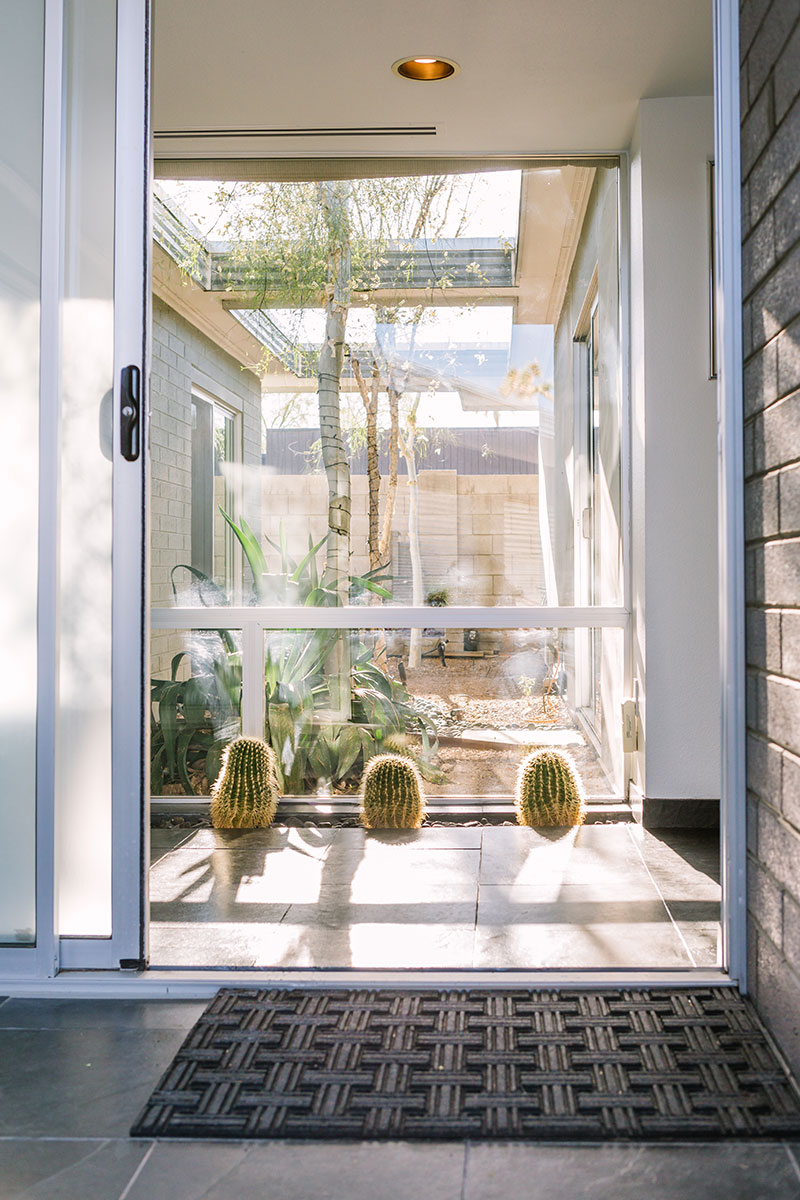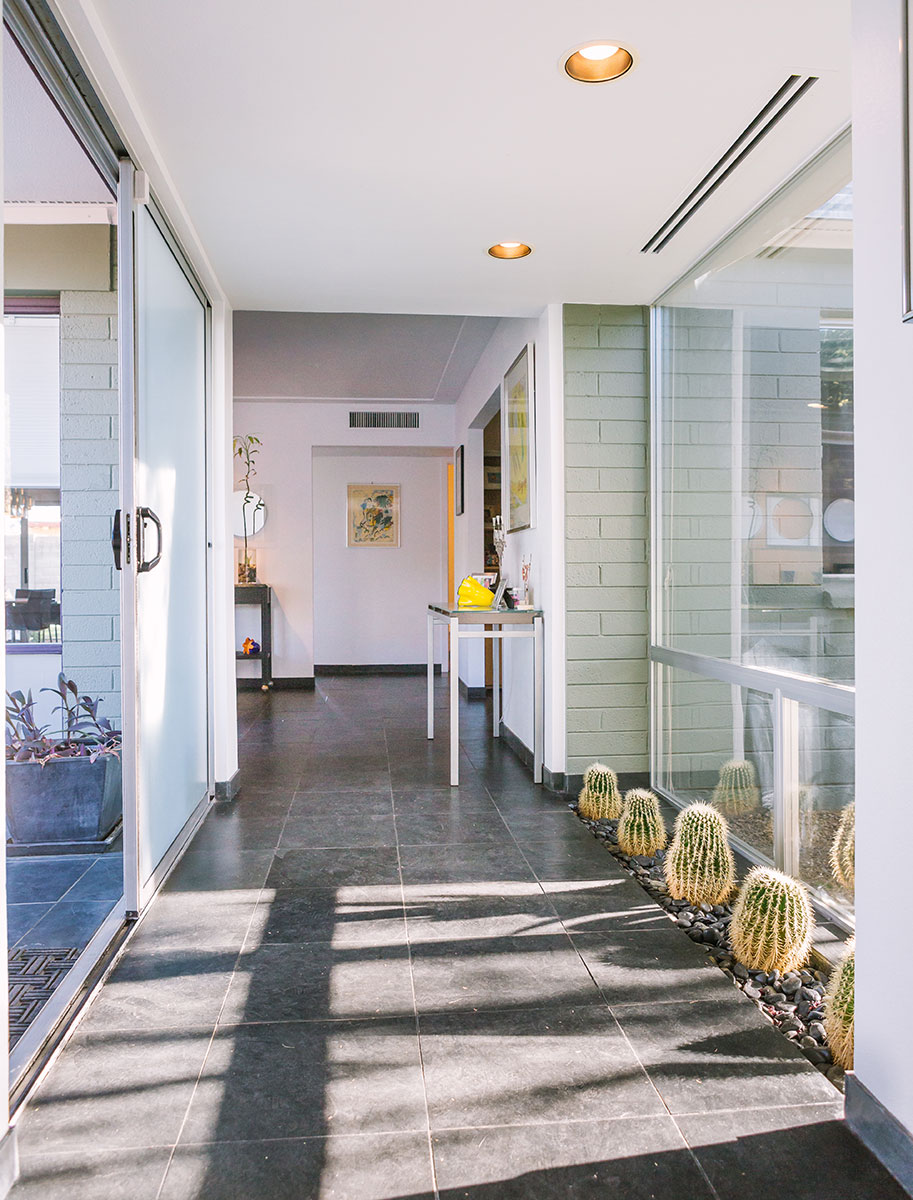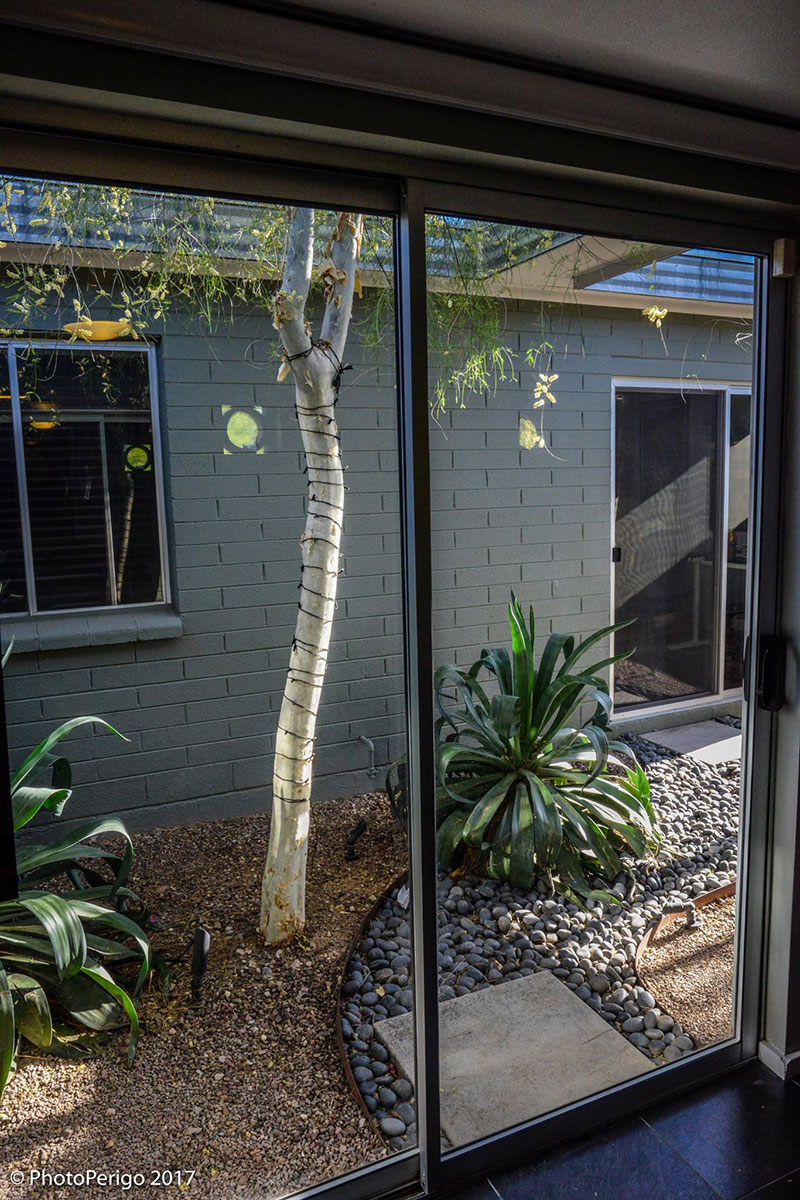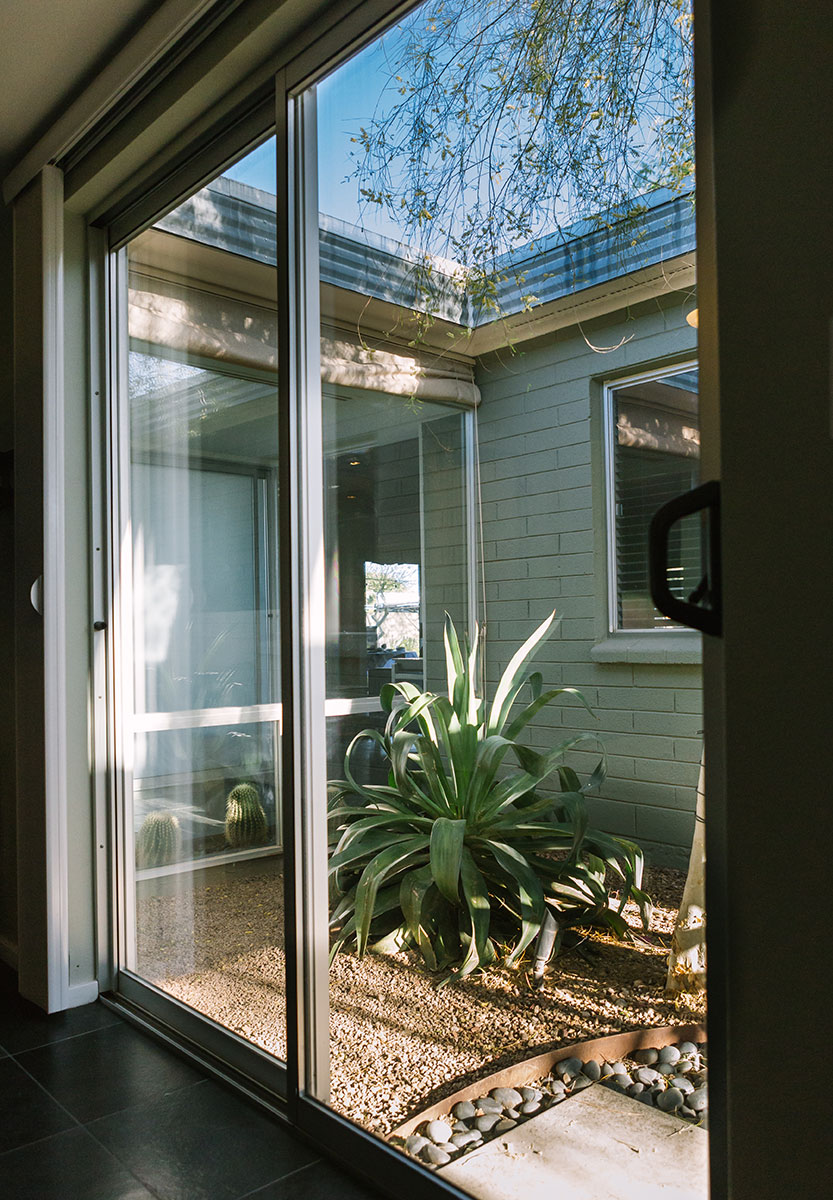 Most unusual is that every room in the house has access to outside through sliding glass doors.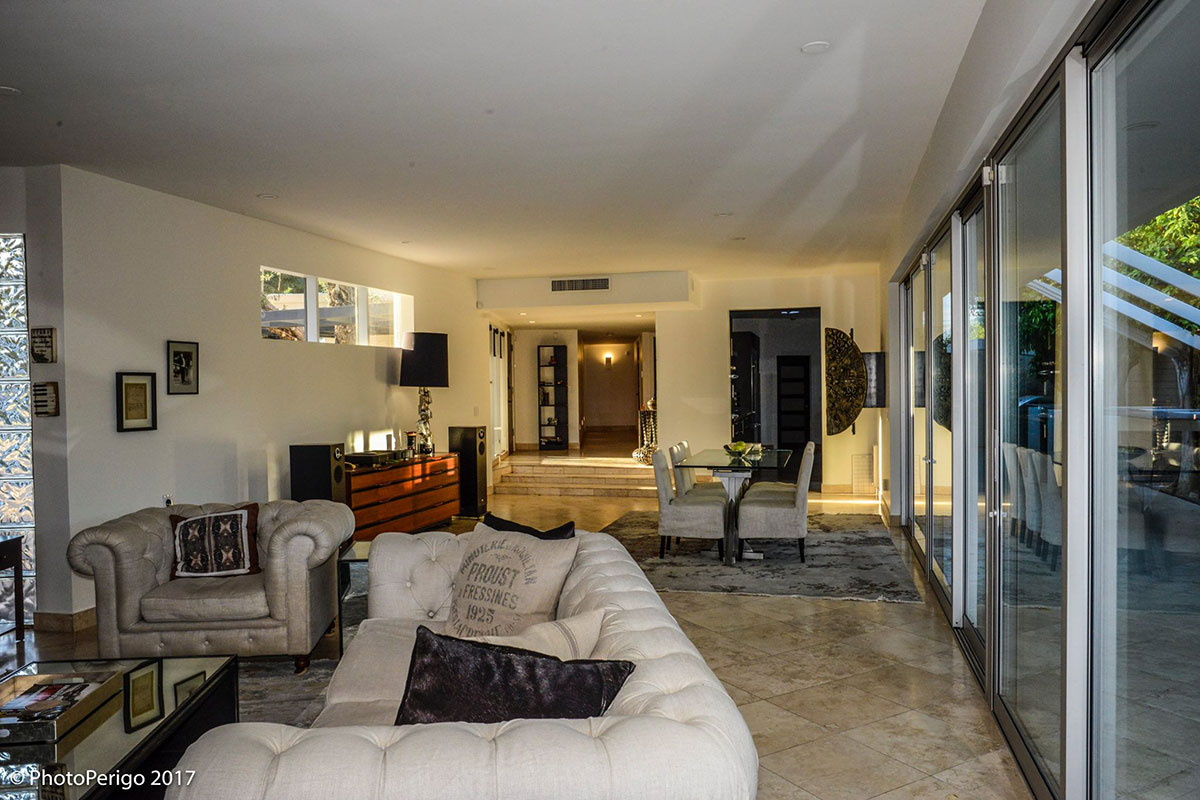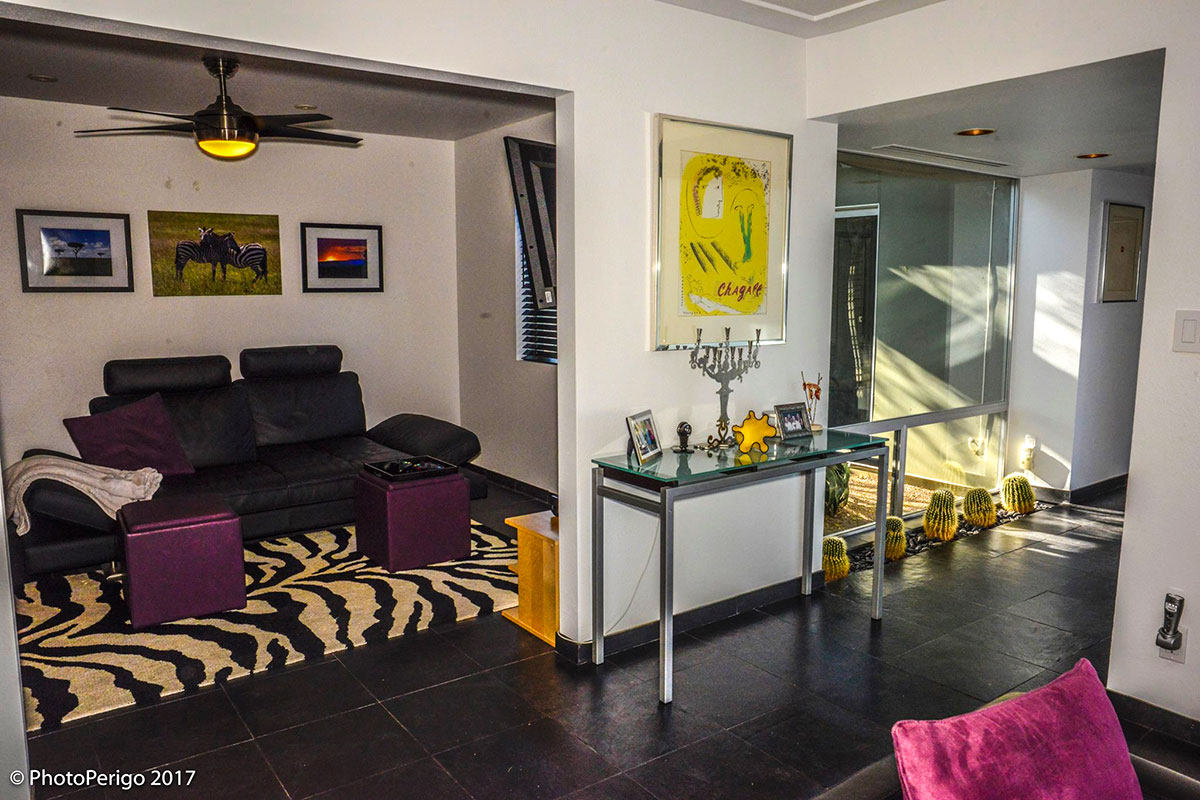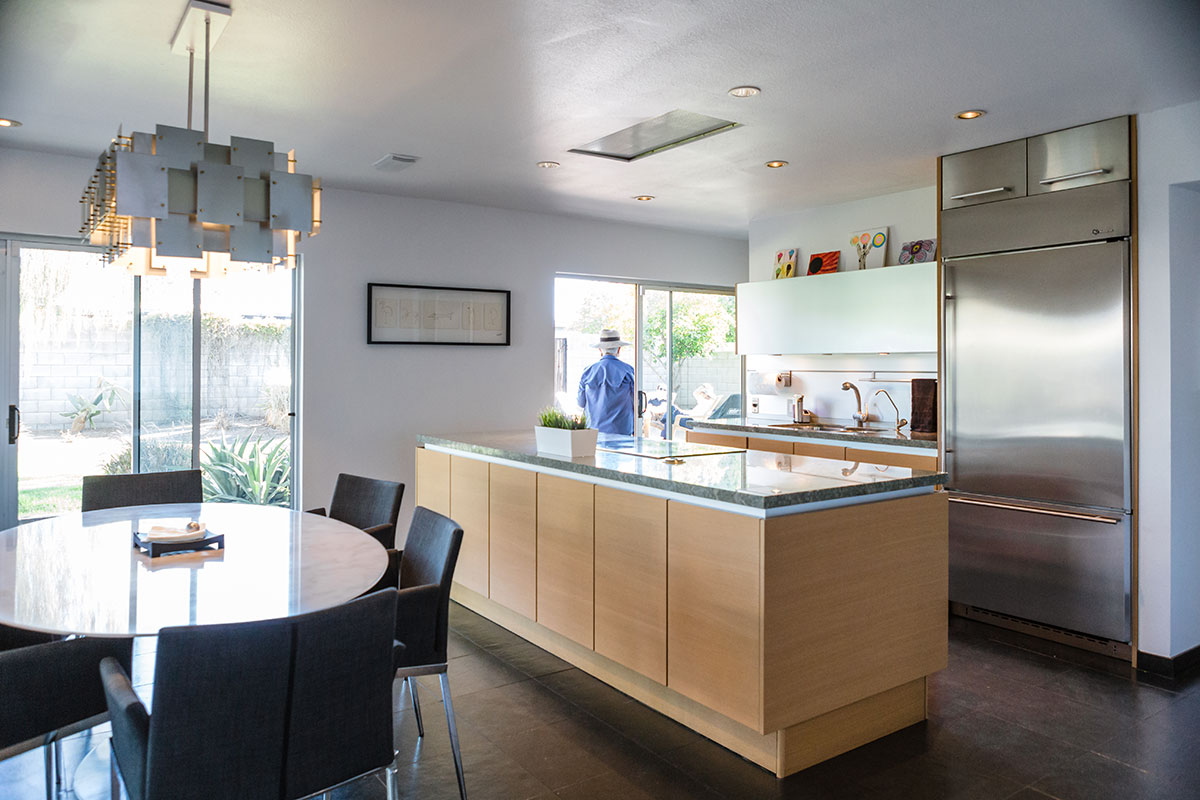 The homeowners love the overall use of space in what once was one of the smaller model homes in Paradise Gardens.