Griffin Residence | 1953
Architect:
Fred Griffin
Builder:
Unknown
Remodel:
Modern Building + Design
Completion:
85%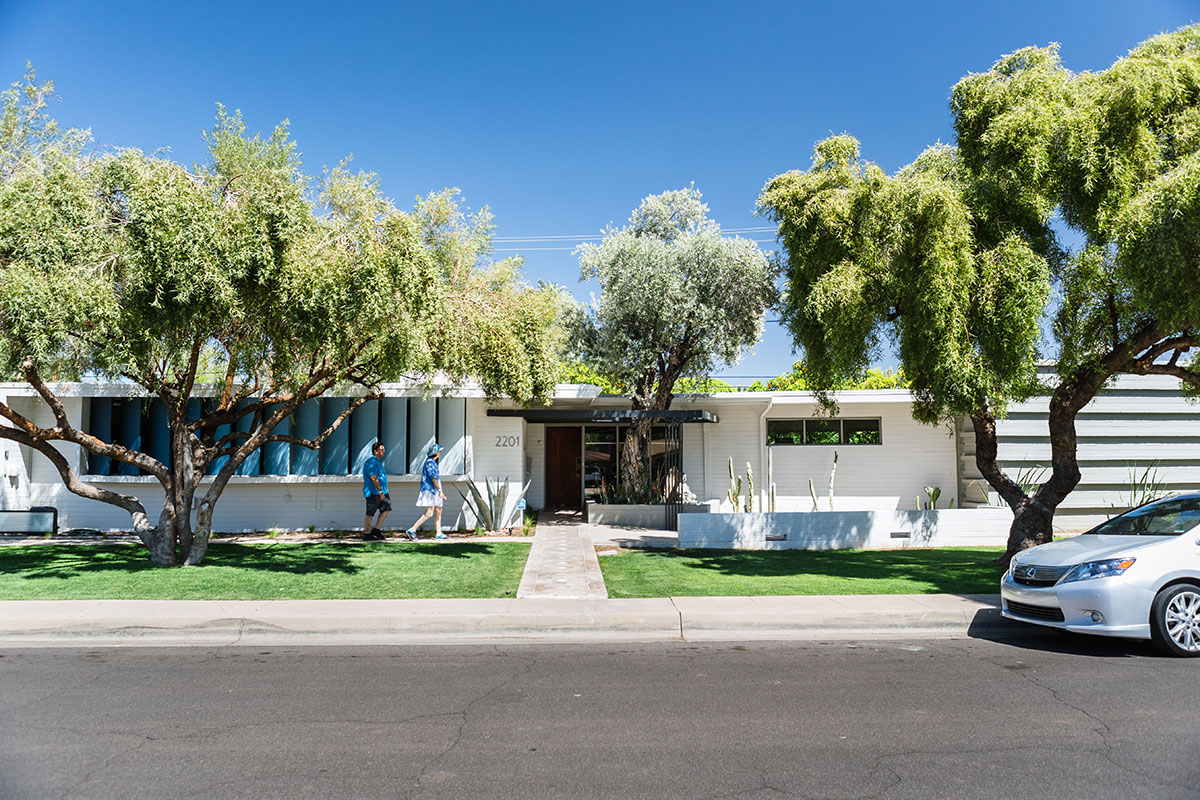 This home that Griffin designed and built for himself, then shortly sold to a new owner in 1955, blends sleek moderne with warm Asian undertones.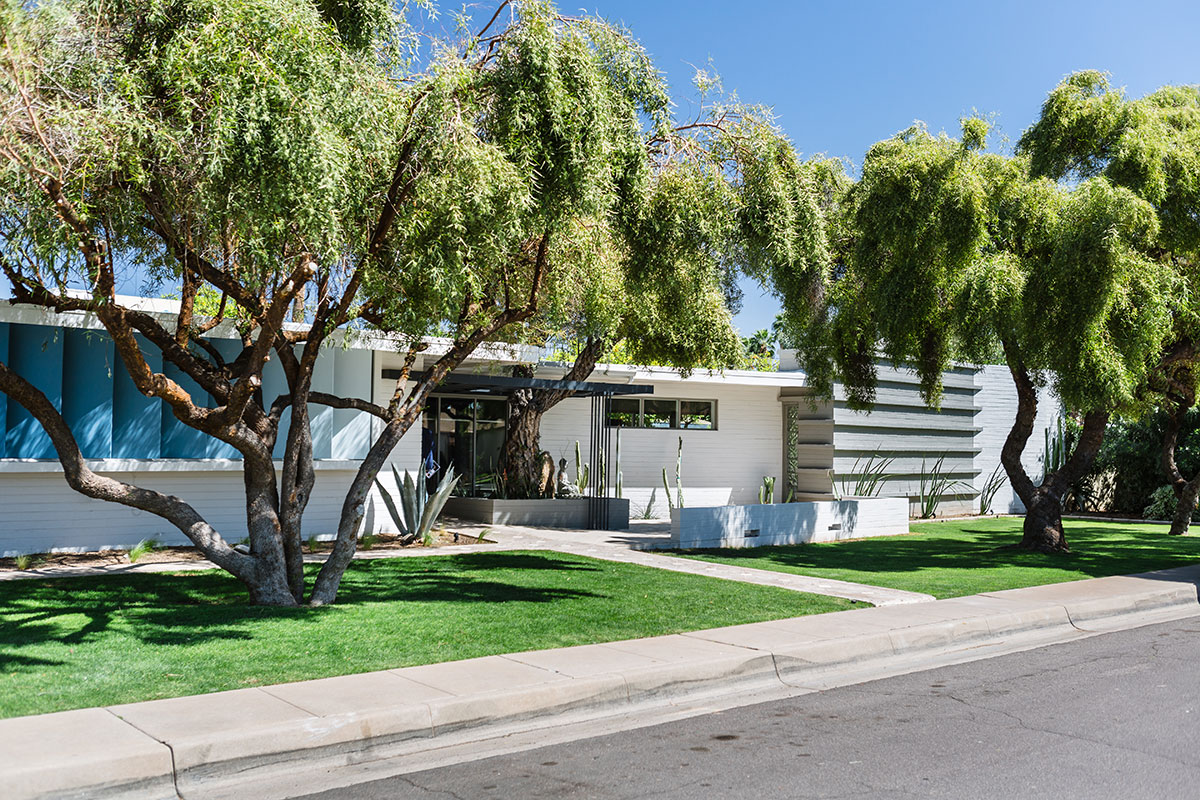 Most notable are the large louvered sun shades that still pivot today, now refreshed by an aqua ombre effect.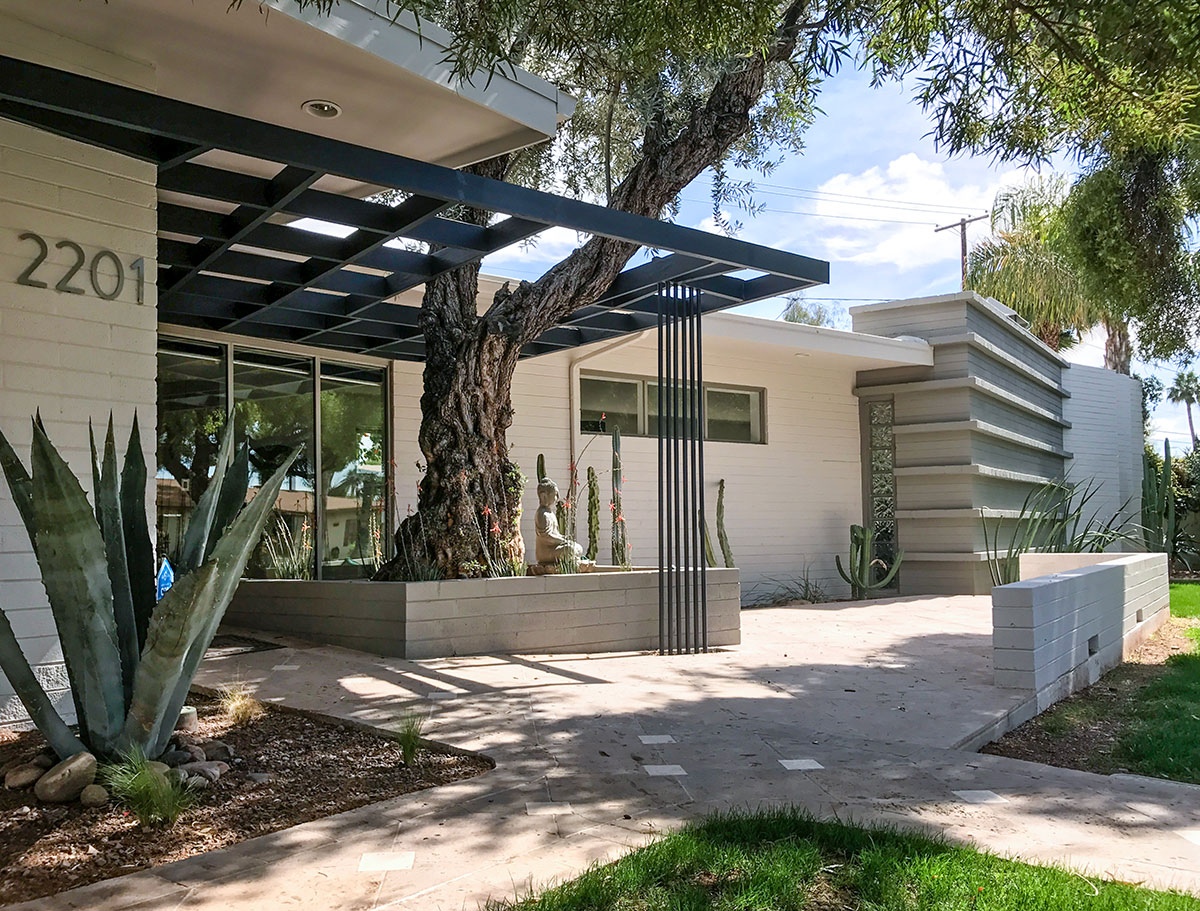 The egg-crate grille at the entry is also original.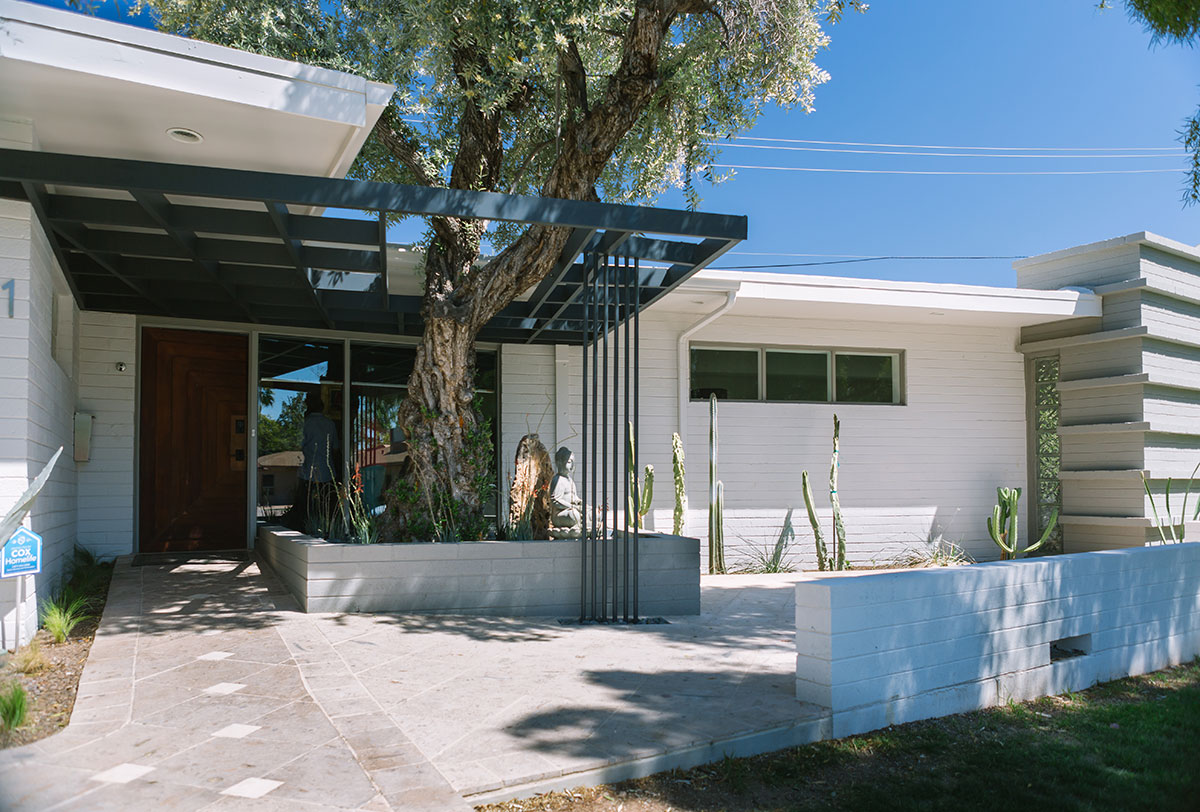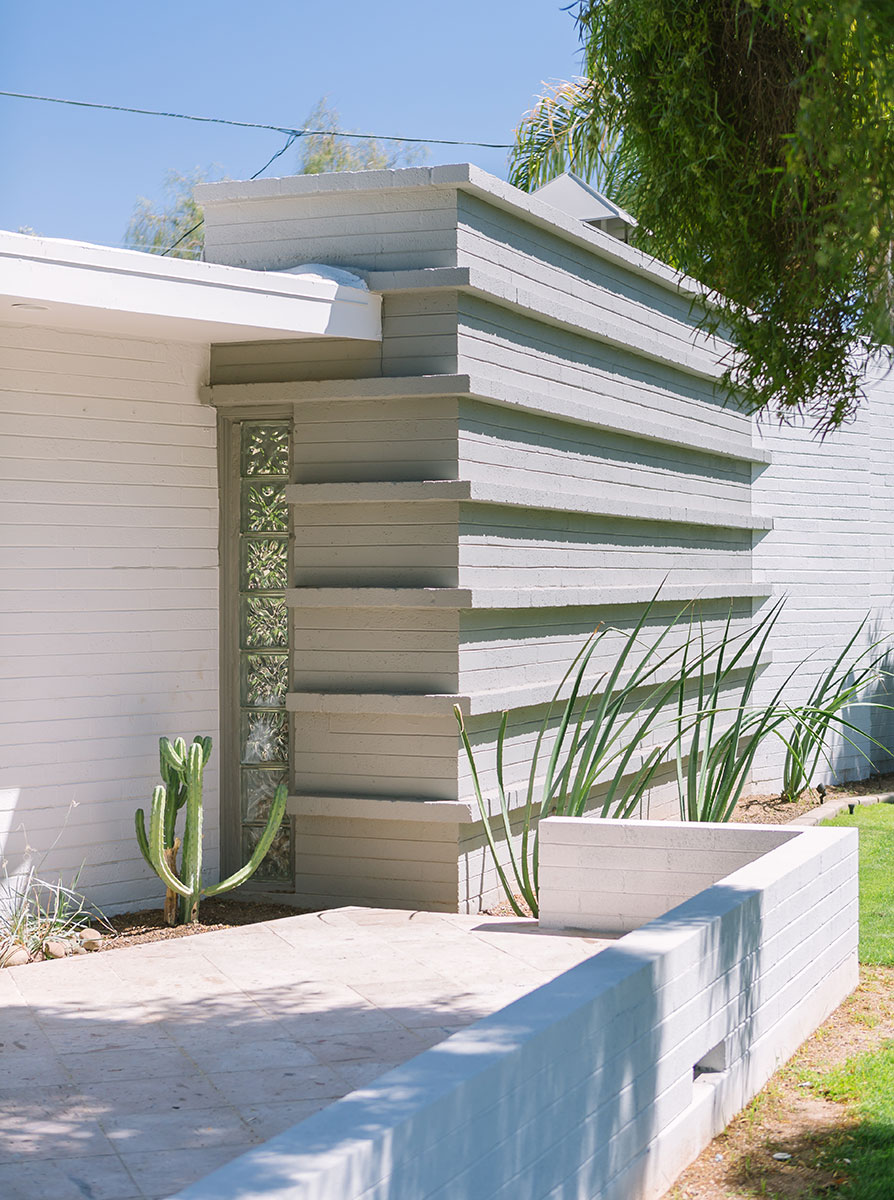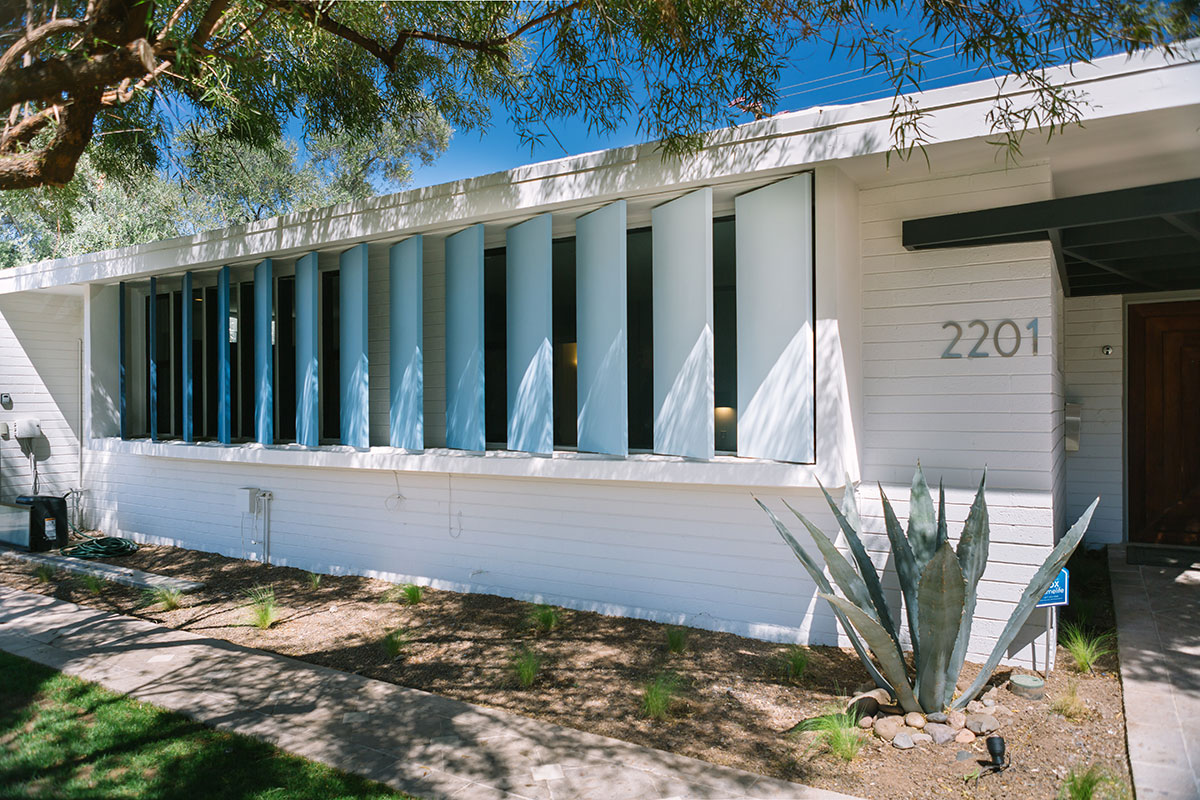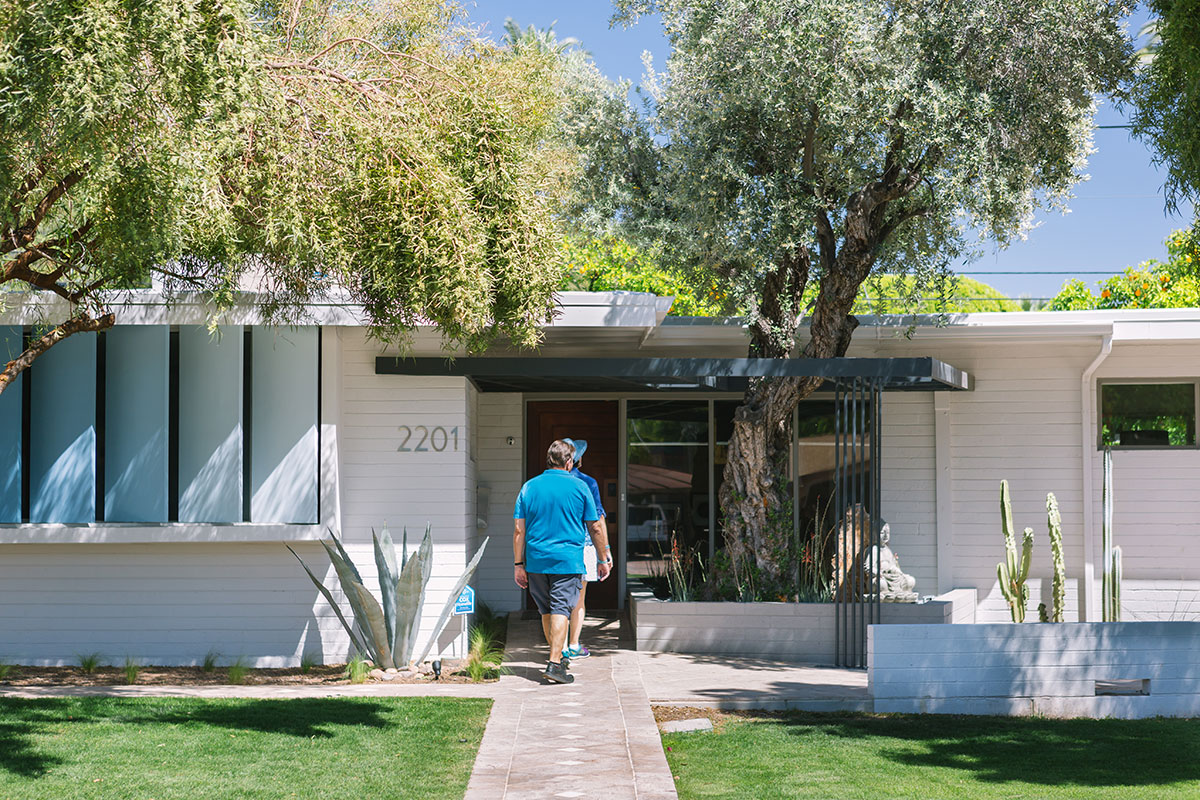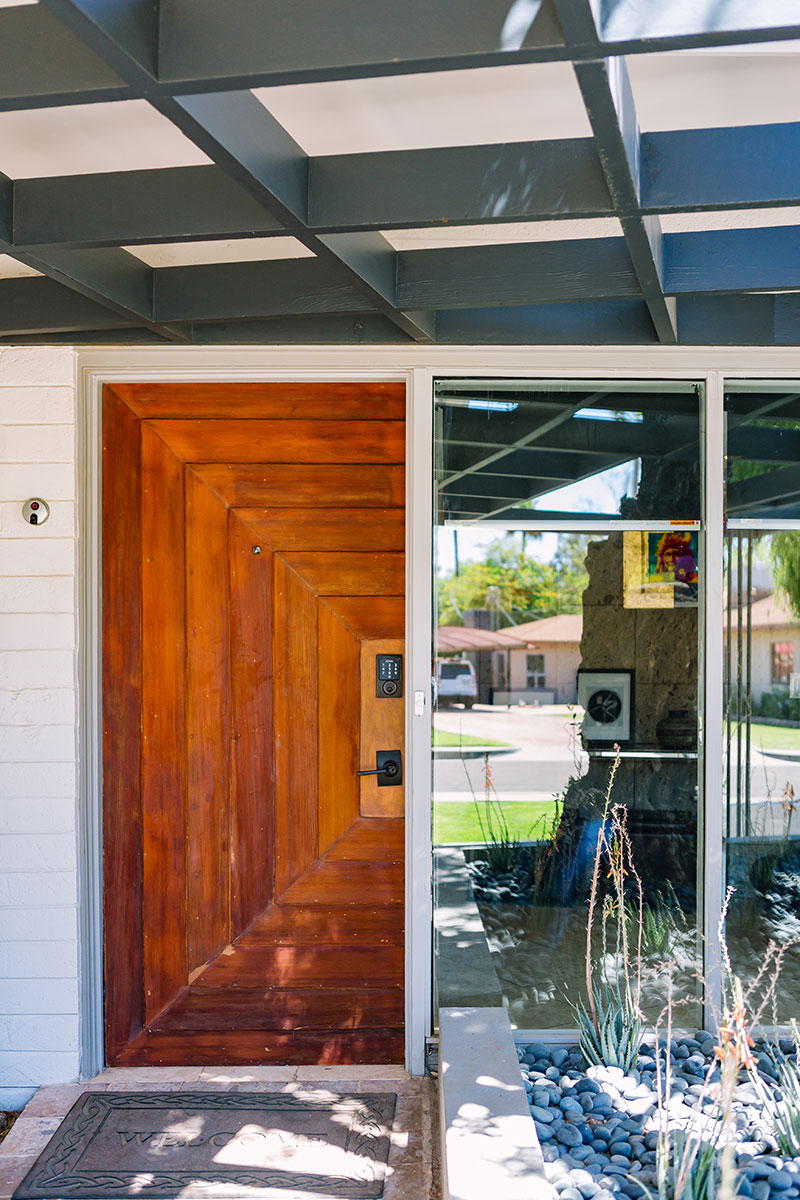 Griffin was co-founder of Western Builders, Inc., and designed several unusual custom homes valleywide. They typically feature unusual wood accents and a modest degree of luxury, like this home does.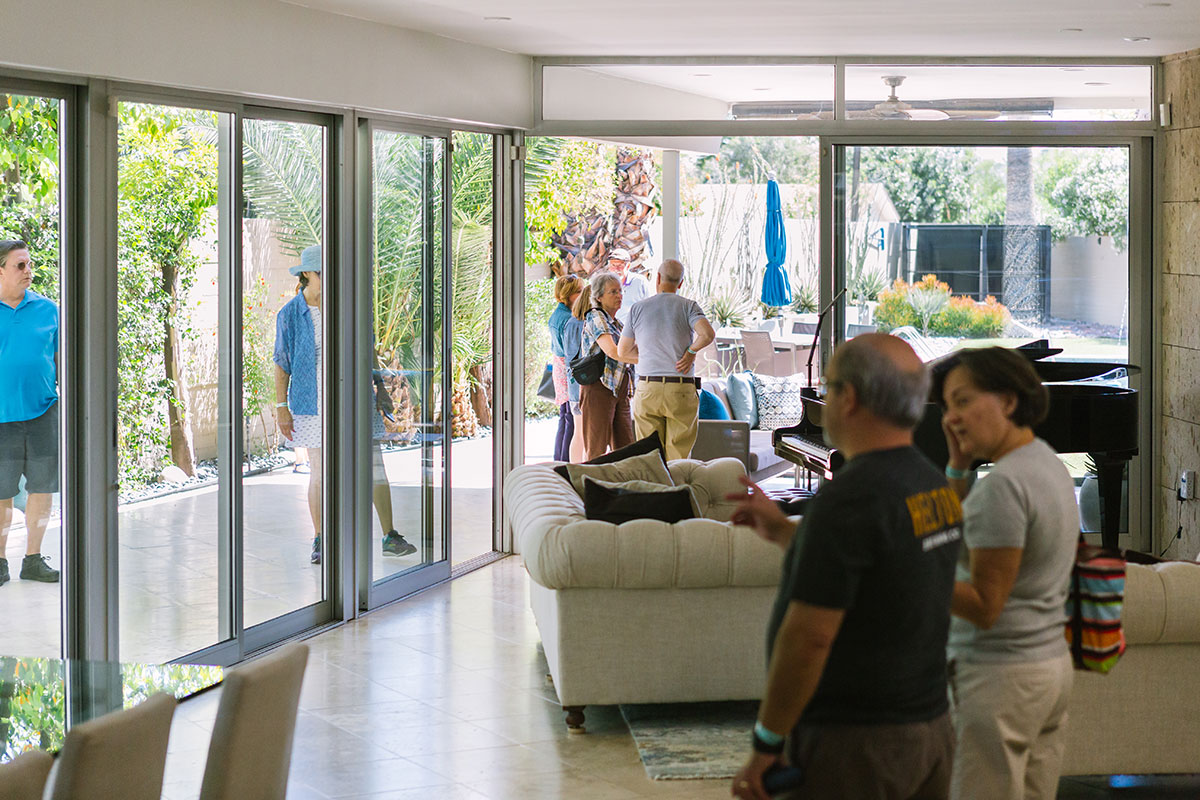 Most notable is the massive floor to ceiling glass wall that graciously welcomes the outdoors in.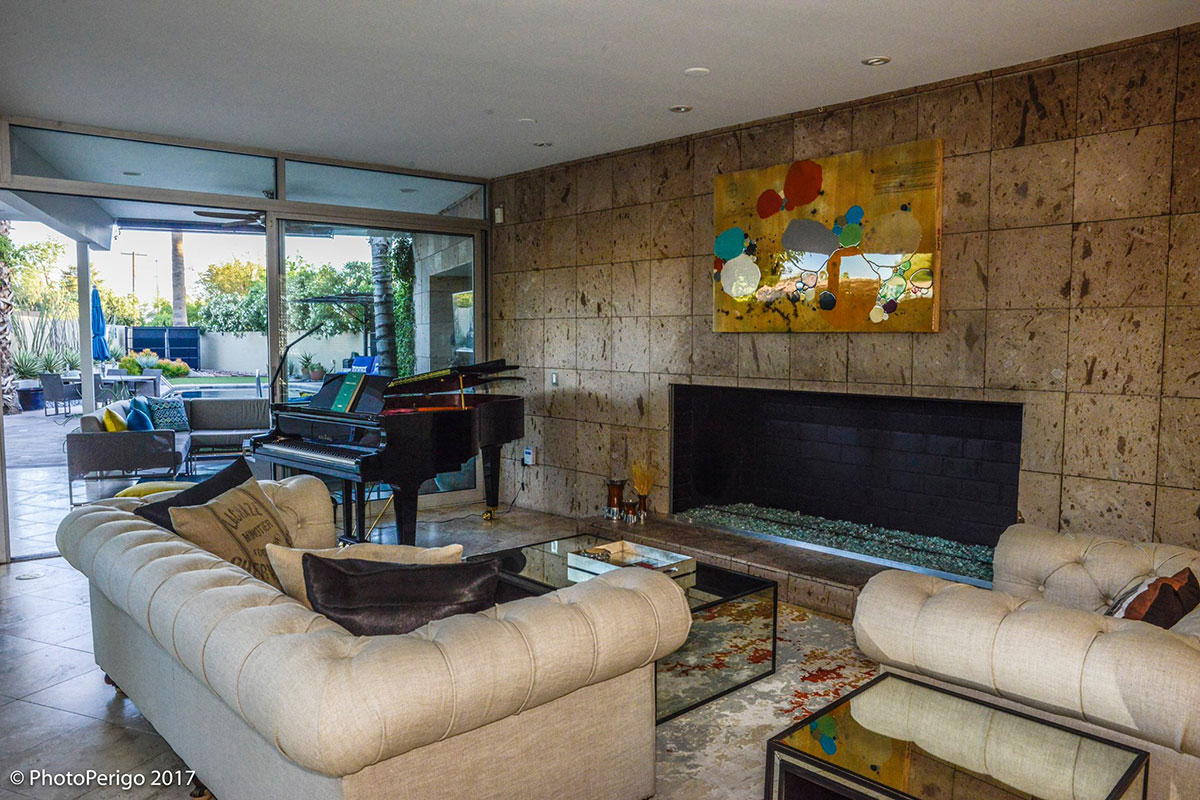 Long and lean on an oddsized wedge-shaped lot, the home features extensive travertine throughout.