Party Pad | 1960
Architect:
Al Beadle
Remodel:
Pinella/Kahng Architects
with Identity Construction and
Jobuilt Construction
Completion:
90%
Model:
Palo Verde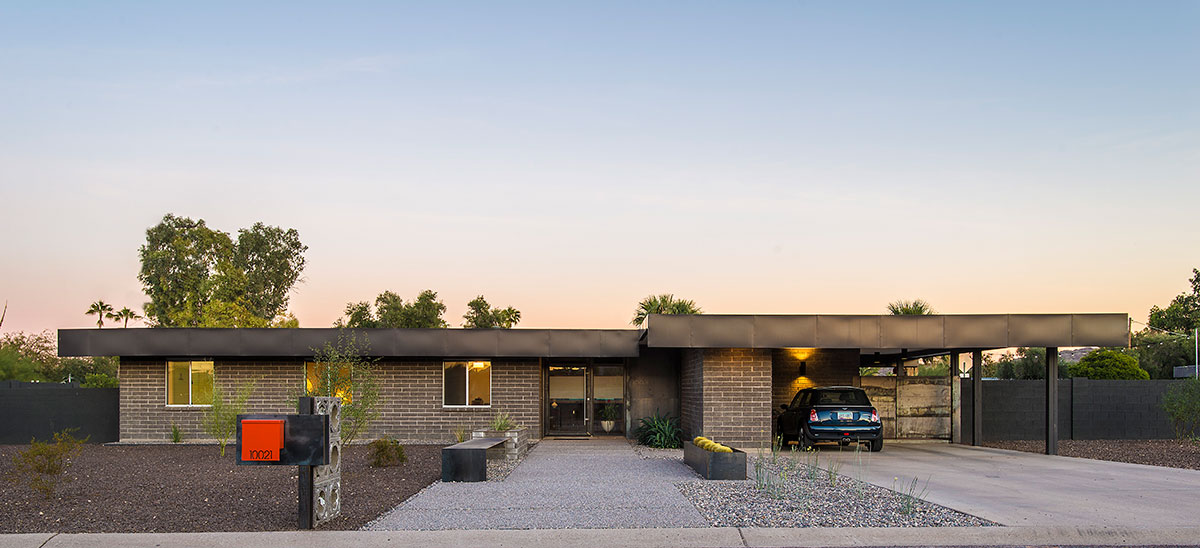 Rolled steel accents, metal fascia, and a wide custom door set the tone for this industrial modern remodel.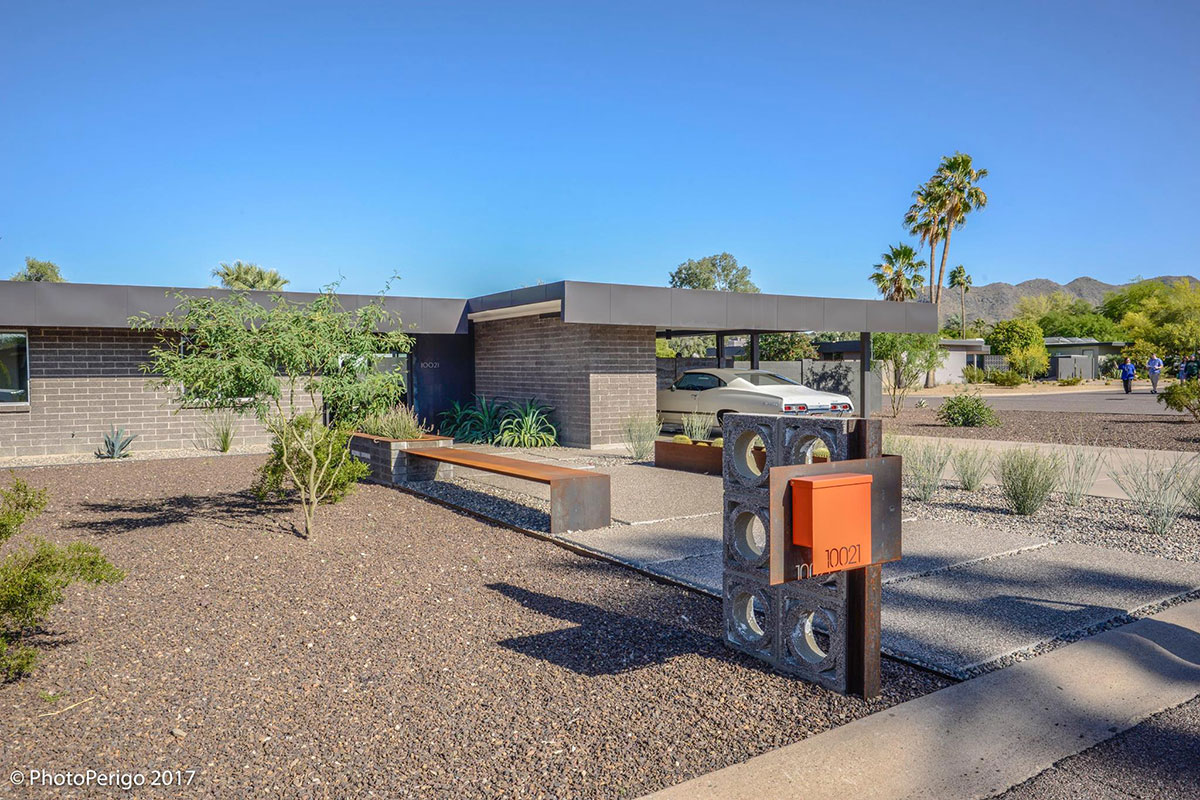 When the breezeblock screens in front of the bedroom windows collapsed during the remodel, they were salvaged and repurposed into the mailbox feature out front.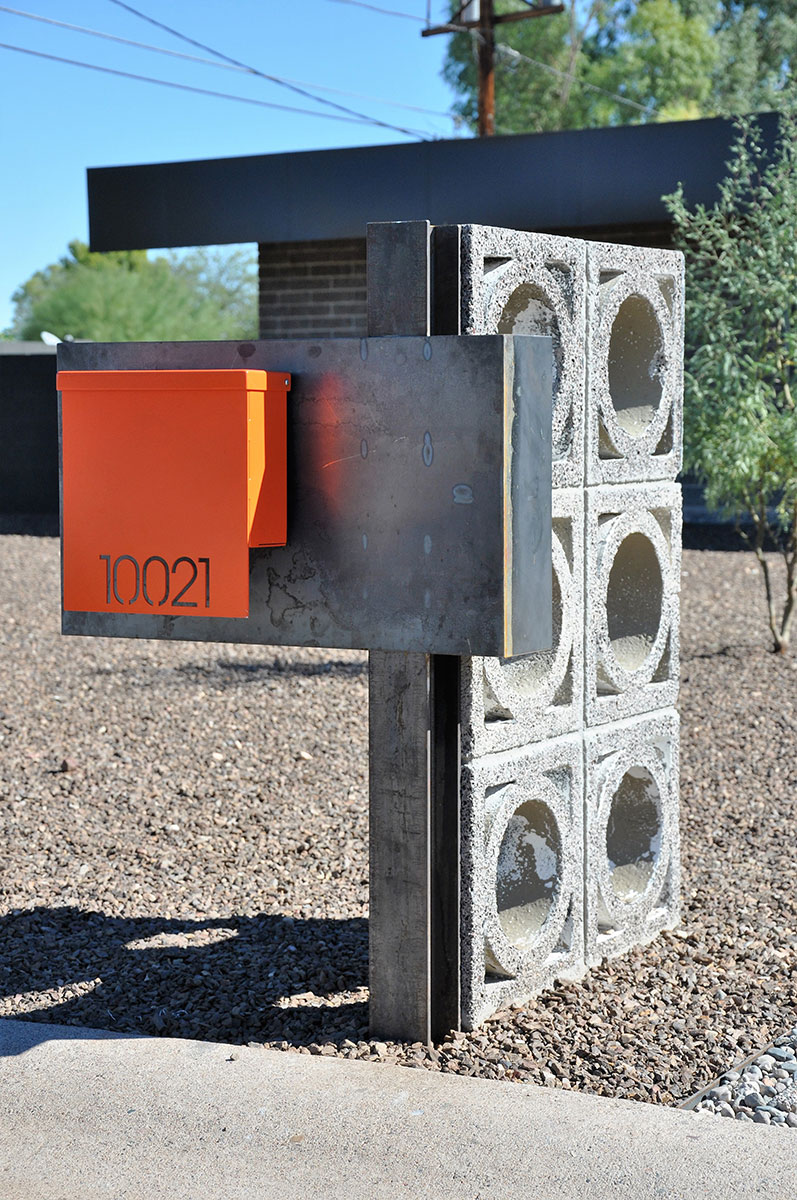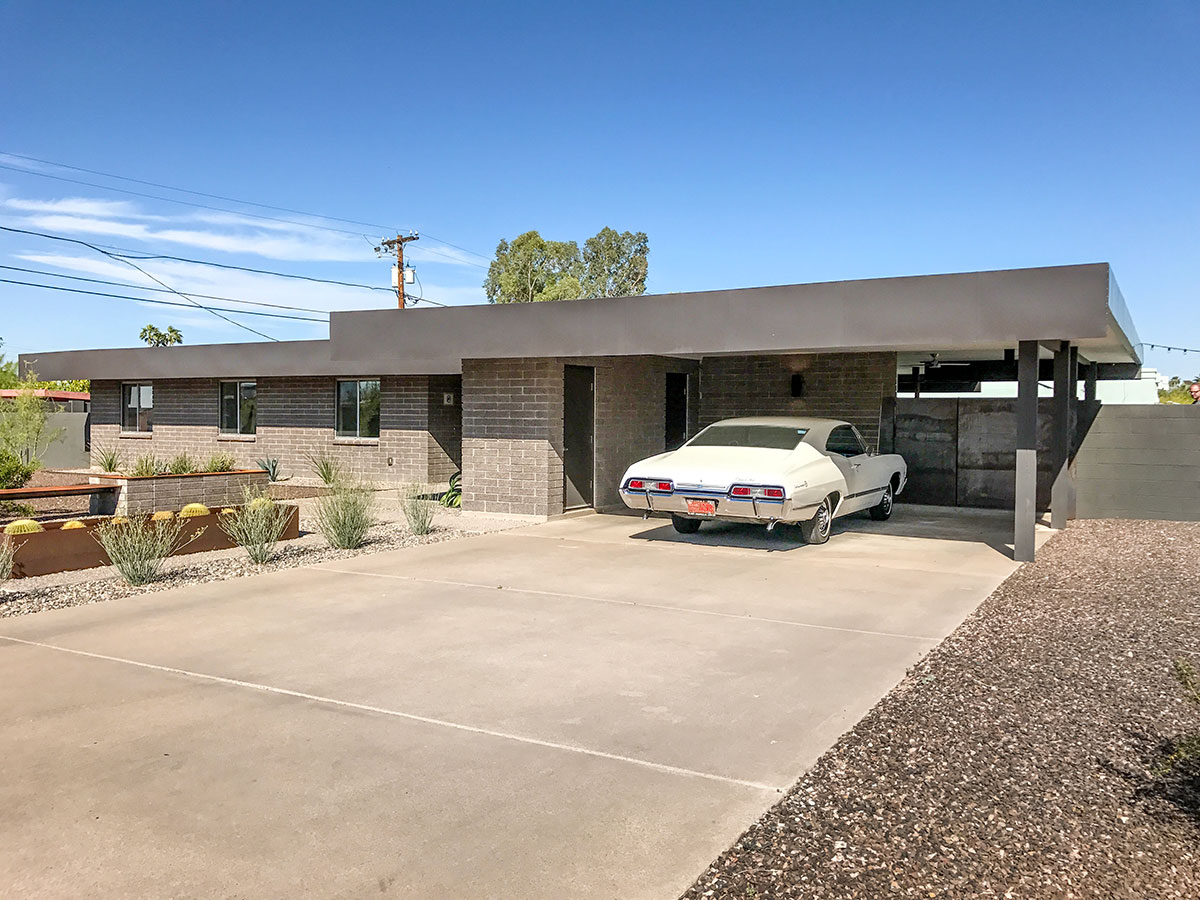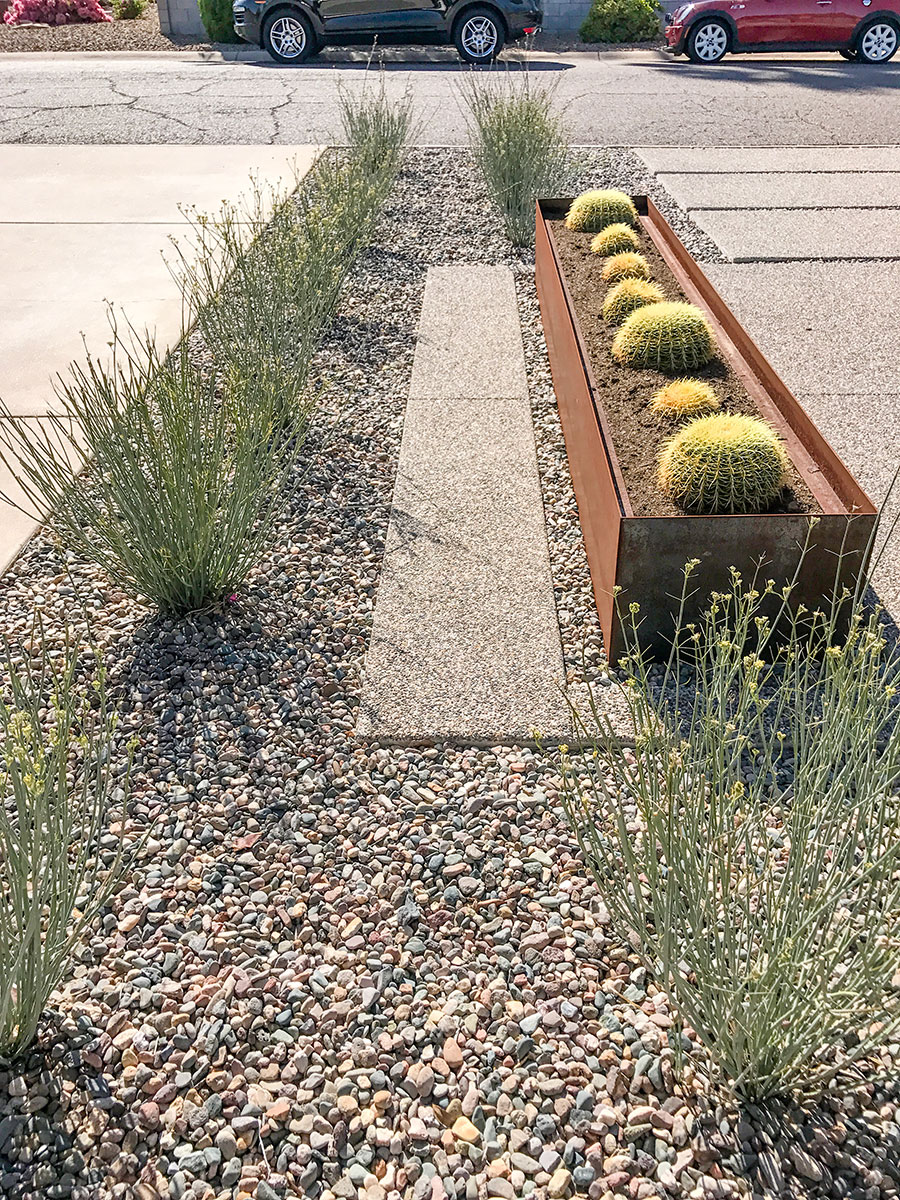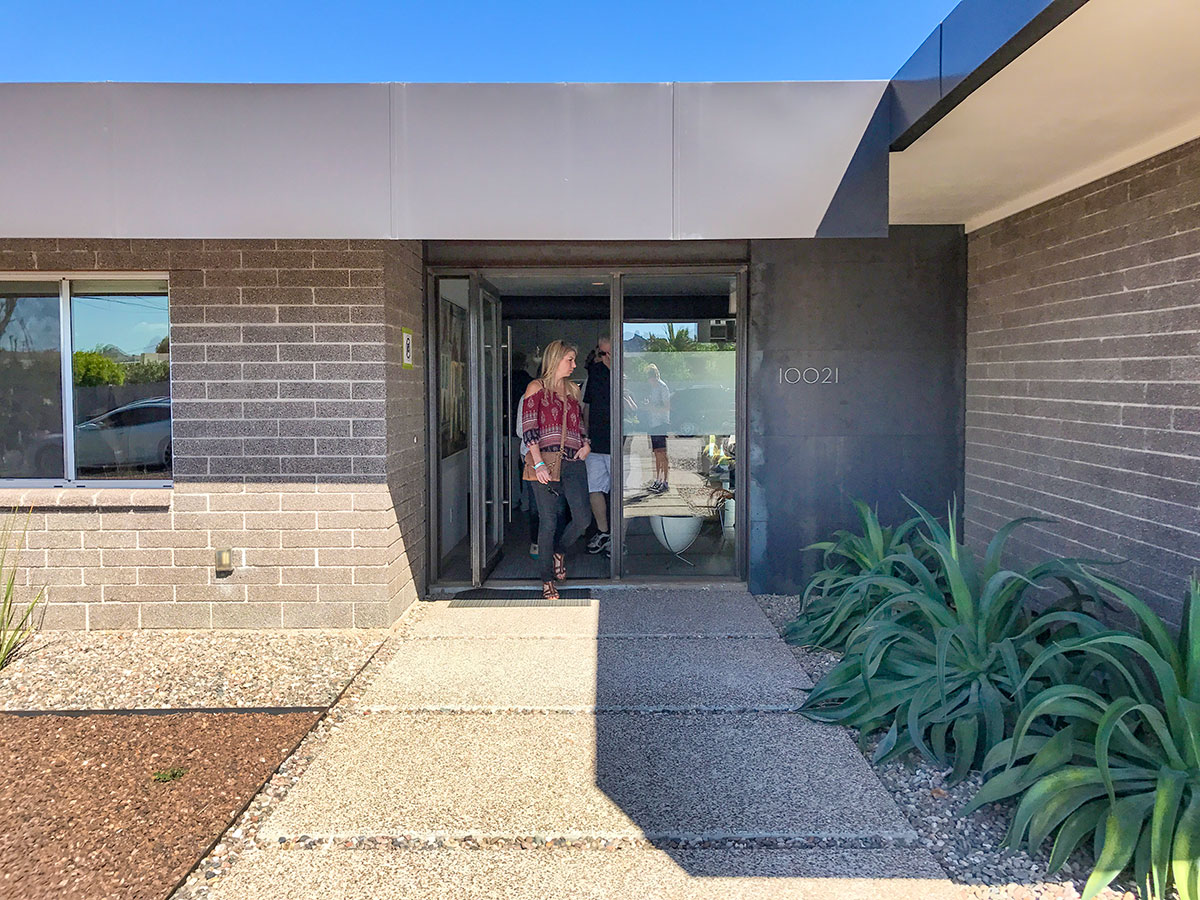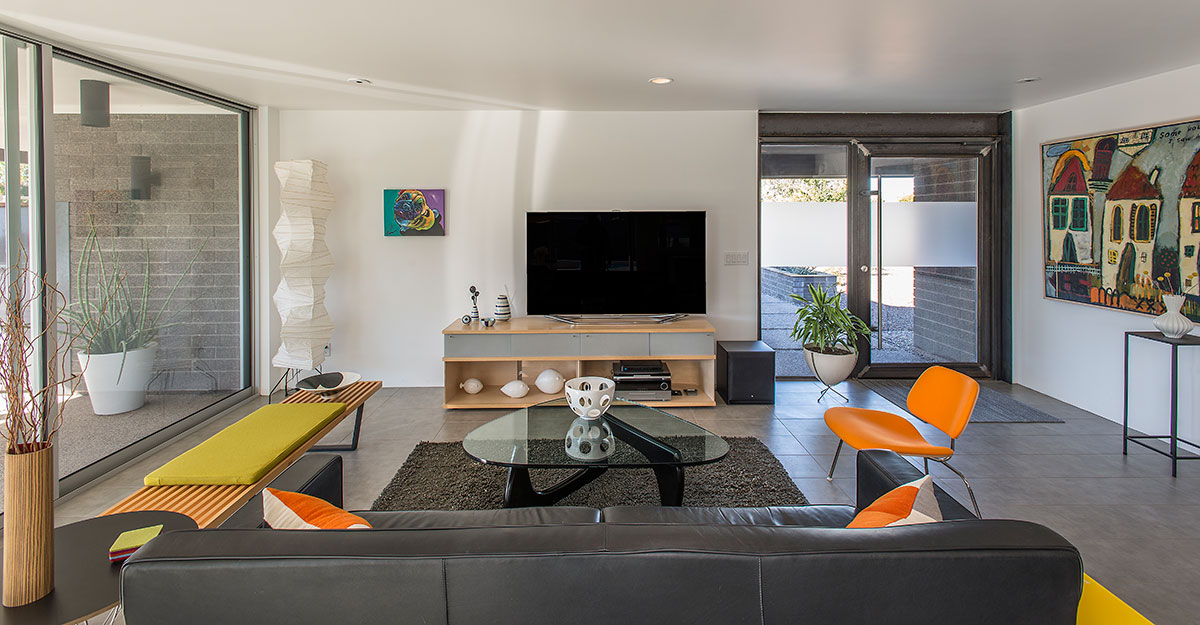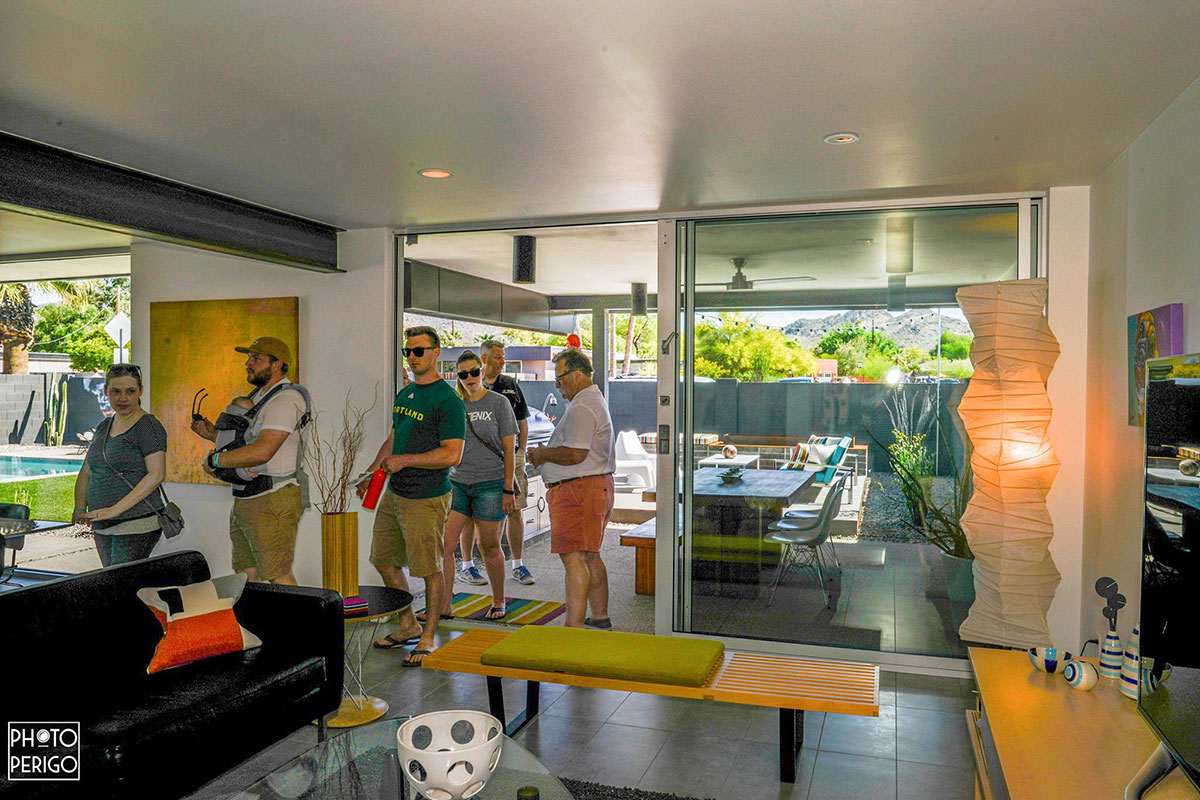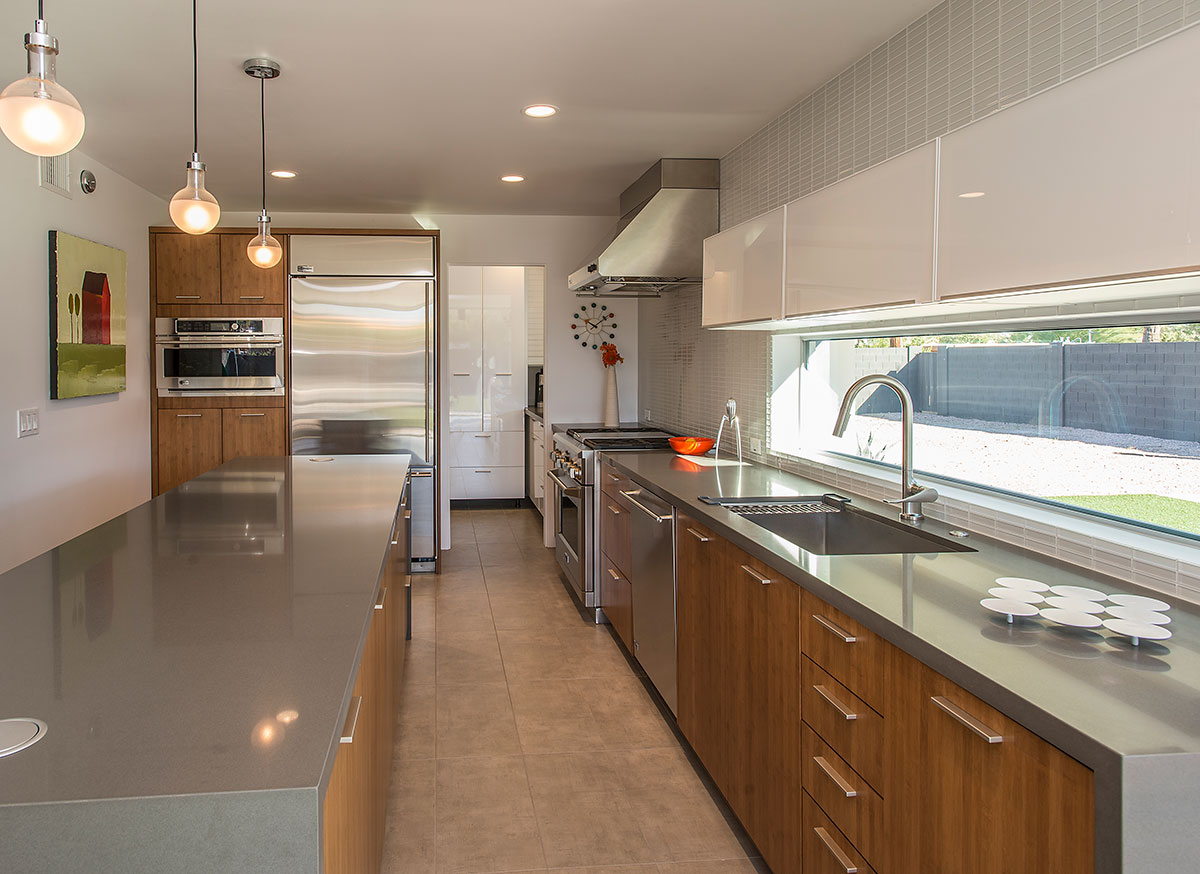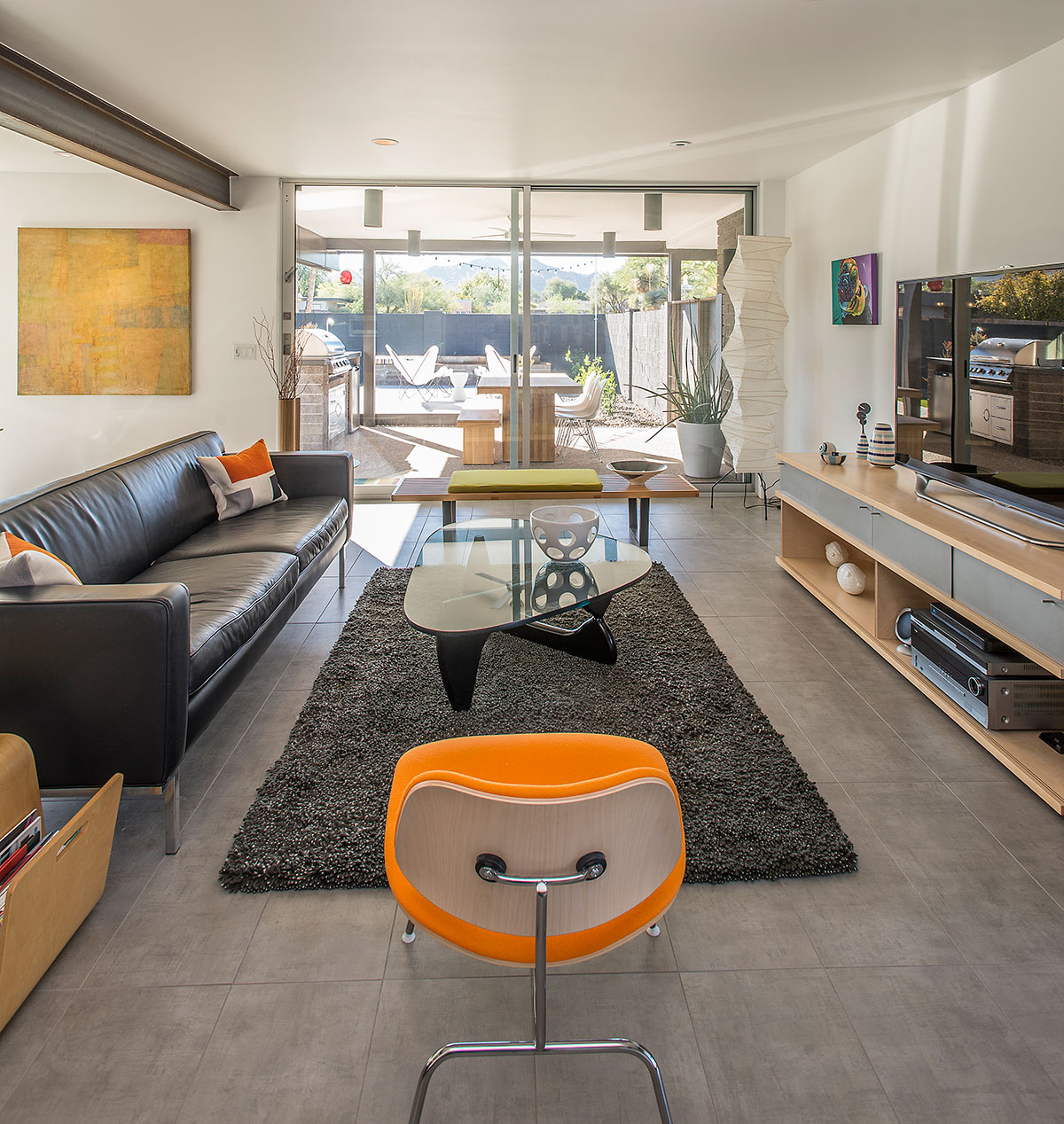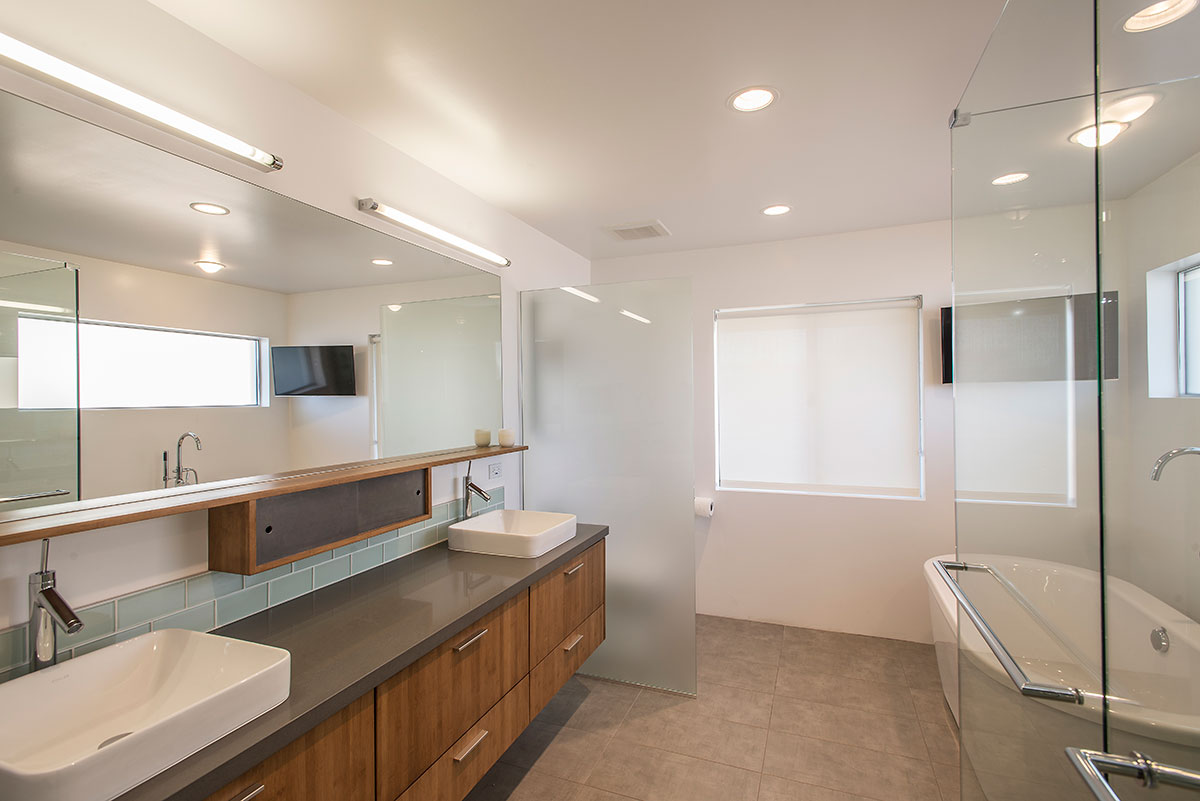 The master suite has been completely updated. The casita by the pool is currently under construction, and it will create a new focal point in place of unsightly power lines.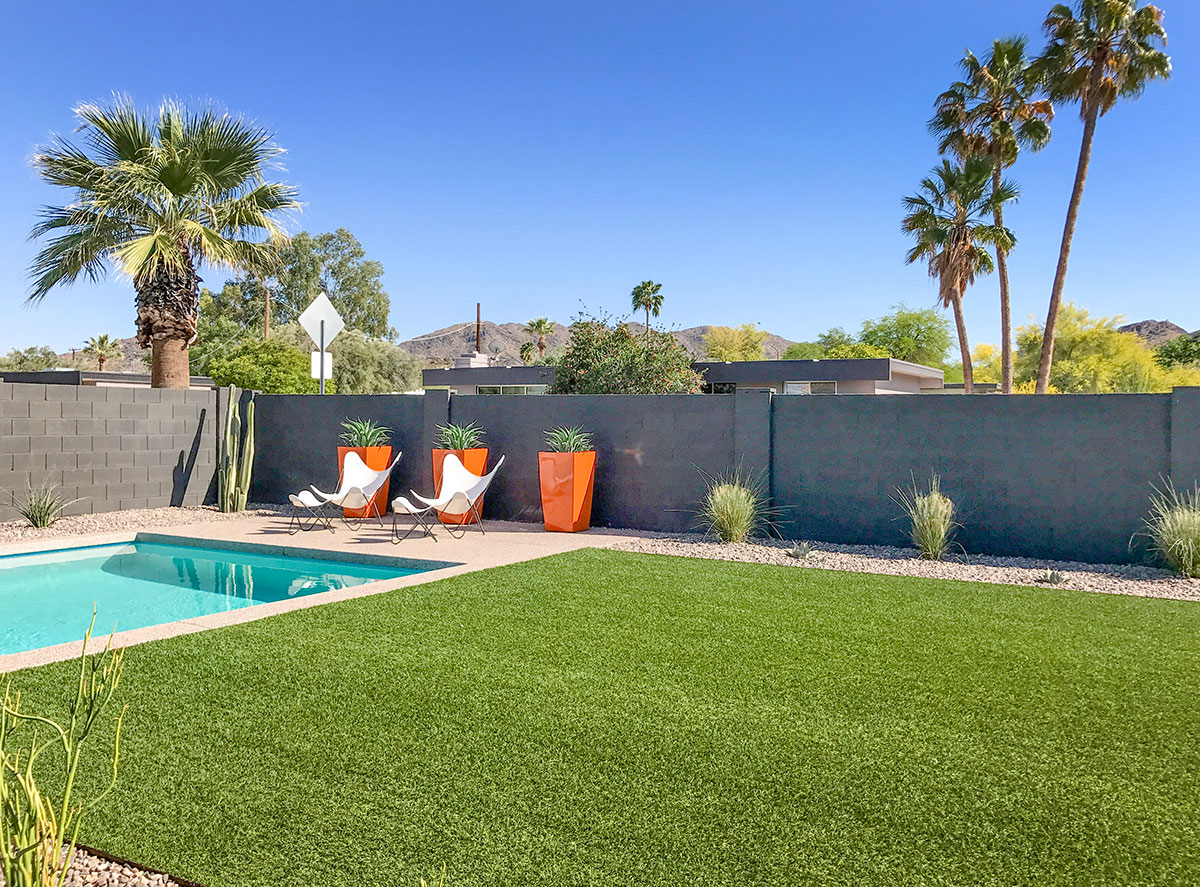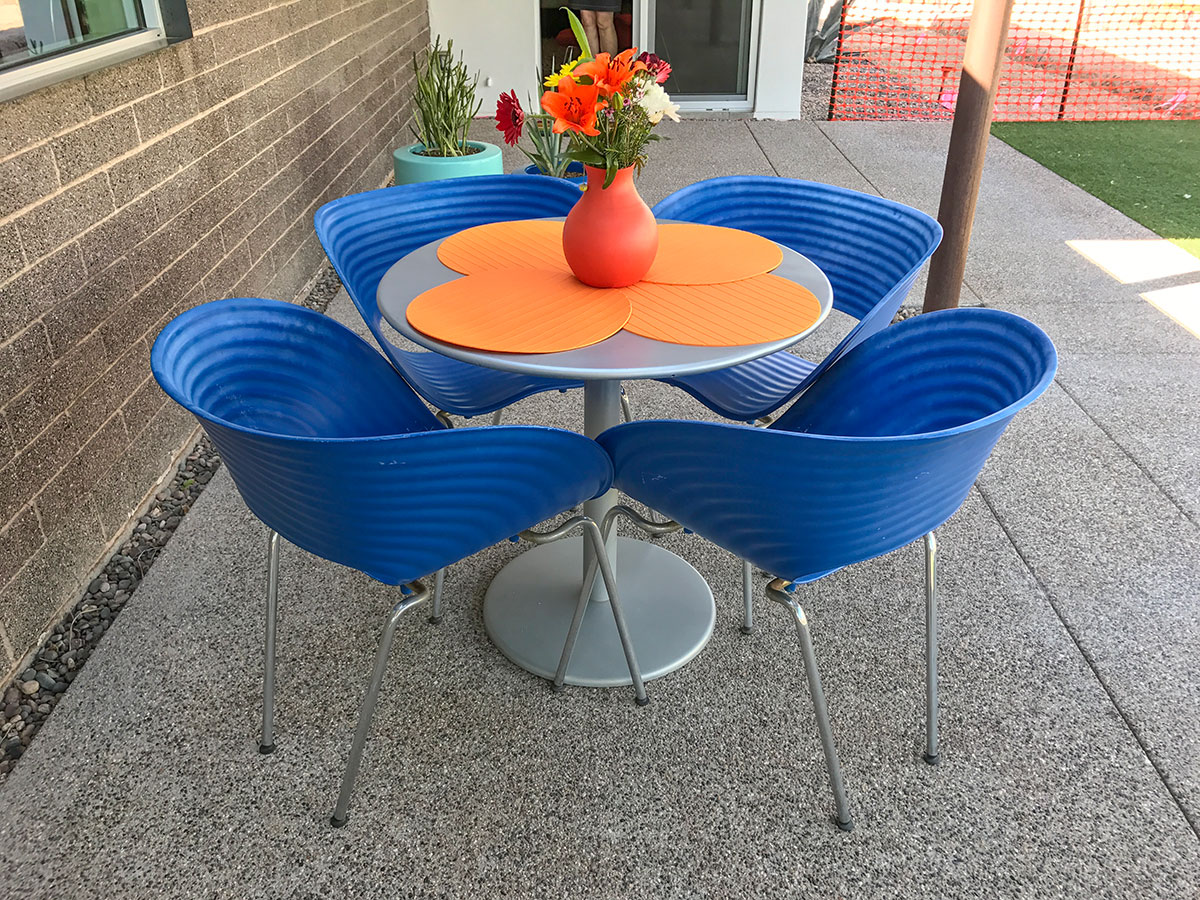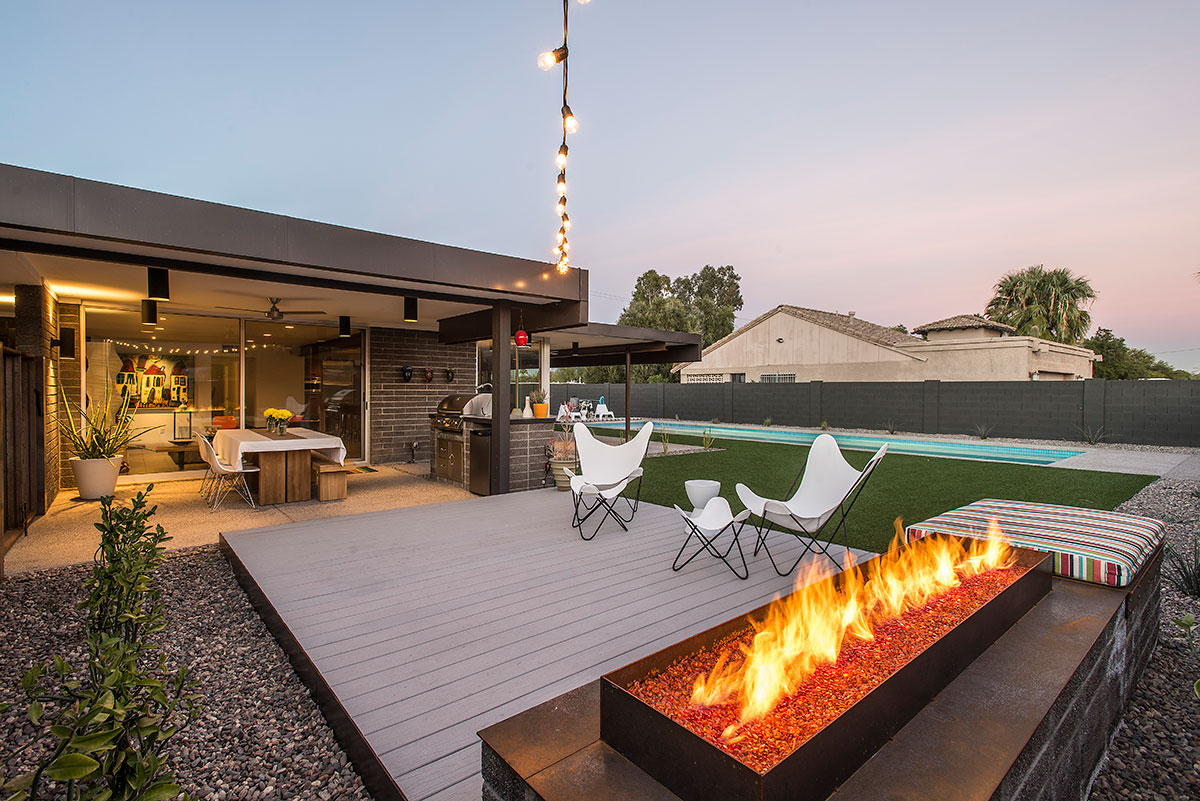 The home was revised into an open floor plan, and the collapsing wall of windows makes the corner of the home almost disappear so a new outdoor cooking area can join the great space.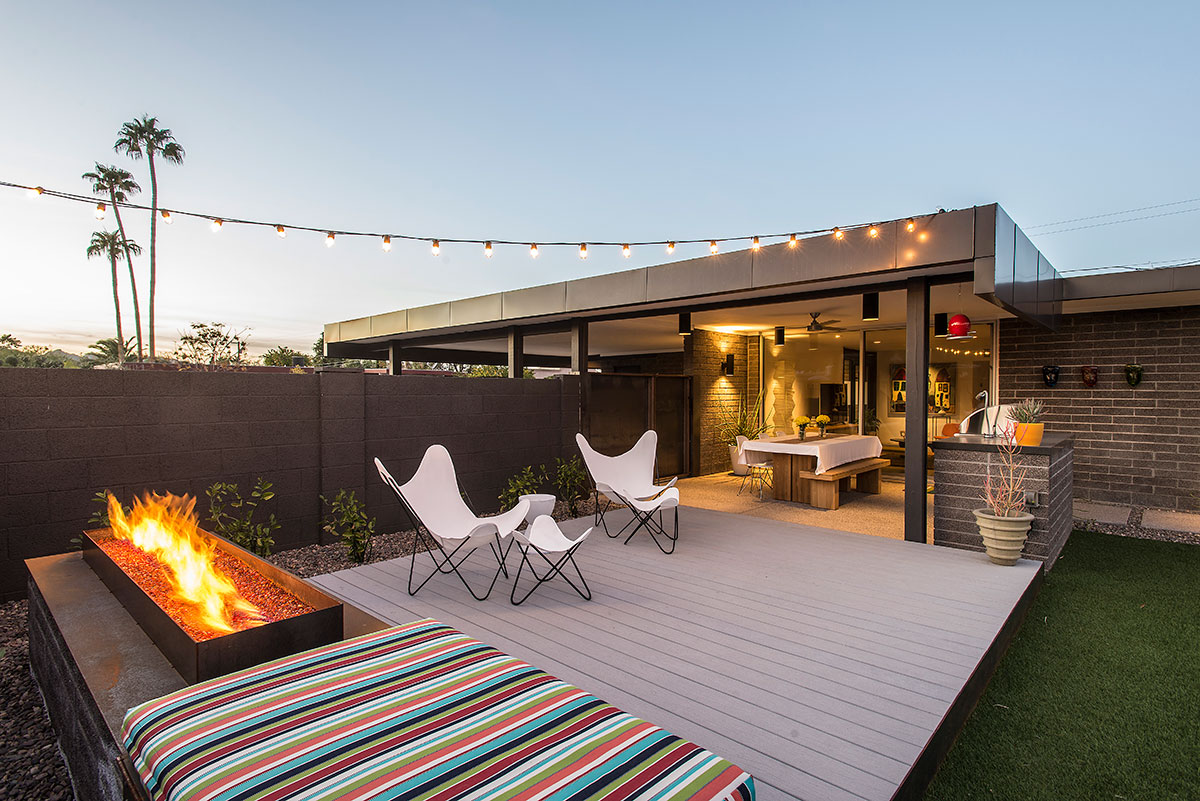 Photos copyright 2017 Scott Sandler, Modern Phoenix LLC and
Photo Perigo
. All rights reserved.