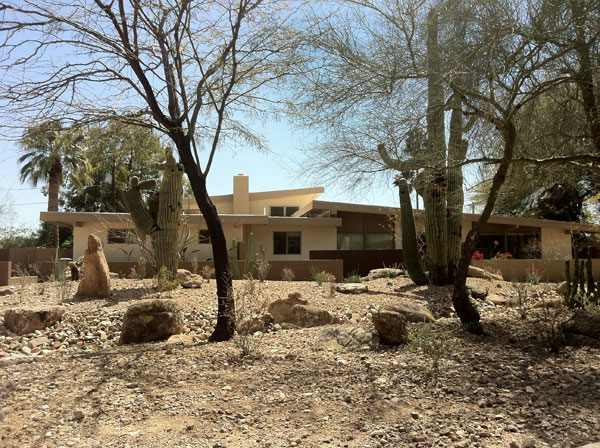 The Kimball Residence a.k.a Mucha Casa

Design:
Ard Hoyt Construction Company
. Original architect unknown, remodel by
Woolsey Studio
in 1996/2004 and landscape by
Ten Eyck Landscape Architecture
in 2006/2012
Year:
1959
Completion:
100%
Style:
Midcentury Modern/Contemporary
Notes:
Marketed as "Mucha Casa" in its time, this ranch home is a variation on the all-electric House of Light by Ard Hoyt. Architect Kristine Woolsey lifted and enclosed the back patio area to create subtle and set-back contraposto rhythm of the existing roofline. The desert wash runs seasonally through the newly completed landscape.