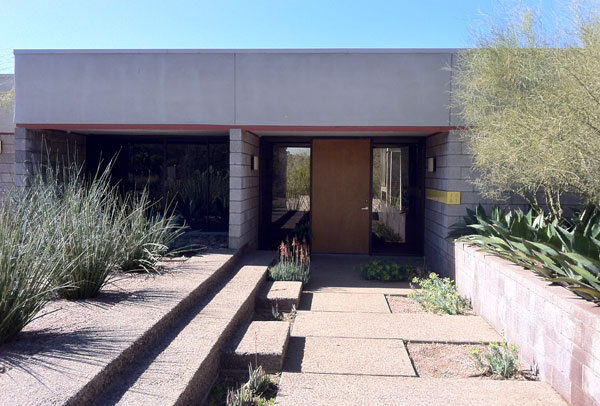 The Martin Residence
Architect:
Ned Sawyer AIA
Year:
1982
Completion:
100% in 1982 / 50% in 2012
Style:
Modern Contemporary
Notes:
A retired couple desired a home "Just for Two" that allowed them to entertain friends and enjoy desert living. The house was designed with an open plan with all areas opening toward a desert view. All spaces are unified by a central circulation spine. The exposed concrete block walls are used to extend the interior spaces and block low summer sun angles. The home was purchased in 2008 by
Architect Richard Doria
who plans on remodeling the home.