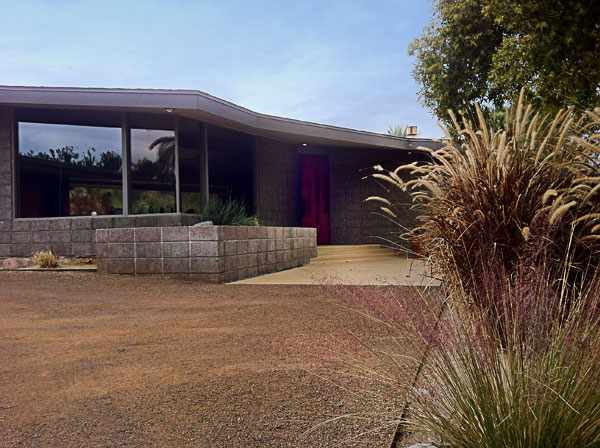 The Admiral Holcomb House
Architect:
Blaine Drake AIA, remodel by Jack Black AIA in 2011
Year:
1956
Completion:
100%
Style:
Midcentury Modern/Contemporary
Notes:
The dynamic entryway, corner window, soldier stacked block and minimalist fireplace are all hallmarks of Blaine Drake's residential style. In Black's 2011 remodel the old master bedroom was lengthened to make a guest suite while a new wing was added to the back of the home. Gorgeous views of both Camelback and Mummy Mountain make this home special.
Photography: Allowed everywhere
Contact:
Jack Black AIA and contractor Andy Warner, Cimarron Ridge