Modern Phoenix Week 2012 + Home Tour of Marion Estates

Receive advance notice of next year's events!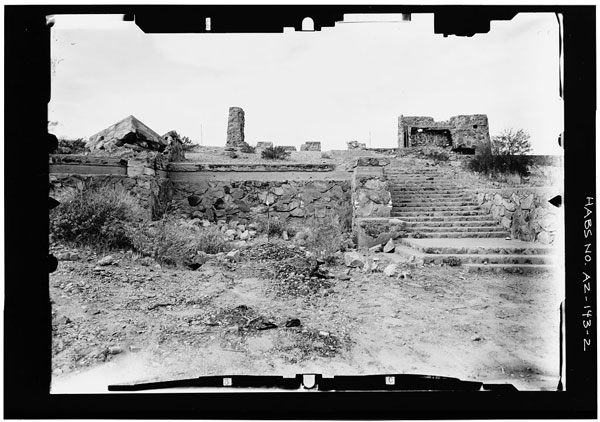 The Pauson House (Ruins)
Architect:
Frank Lloyd Wright
Year:
1940
Completion:
100% -- now 0%
Style:
Organic
Notes:
The
Pauson House
was comissioned by Ms. Rose Pauson in the late 1930s for use as a winter home for the artist and her sister. After much haggling and design negotations, the home was finally completed the area by the Biltmore today known as Alta Vista Park Estates in Phoenix, Arizona. In 1942 the gorgeous multi-level home burned down to the ground when one of the floor-to-ceiling window draperies blew into the open fireplace while guests were staying for a visit. The ruins remained and became a popular hangout spot for local teenagers in the 50s through the 70s. Locals called it "Shiprock" for its distinctive shape. The black and white photos below were taken in 1979 for a
Historic American Buildings Survey
and are part of the Library of Congress prints and photographs collection. Although the ruins were removed shortly after, the main chimney column was salvaged intact and was moved to the entryway of Alta Vista as a landmark. In March of 2012 the remaining landmark crumbled down and is barely distinguishable today.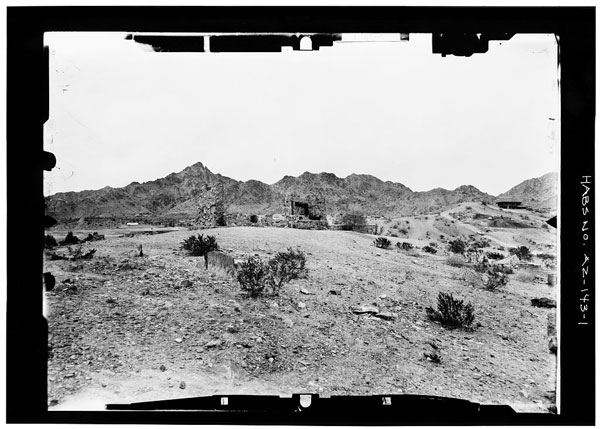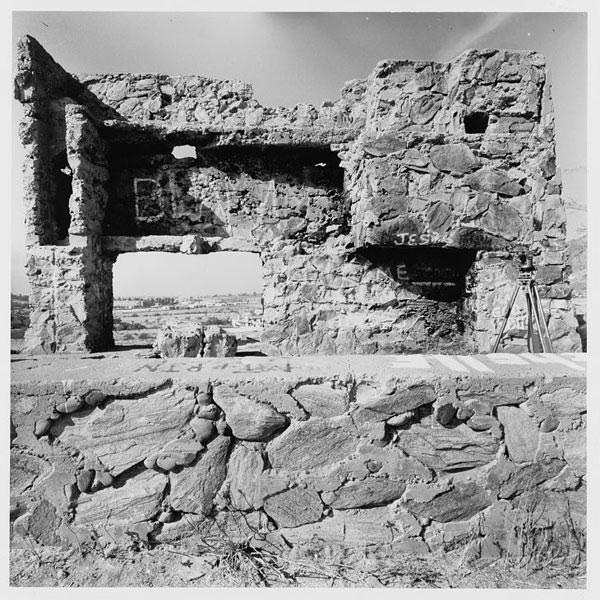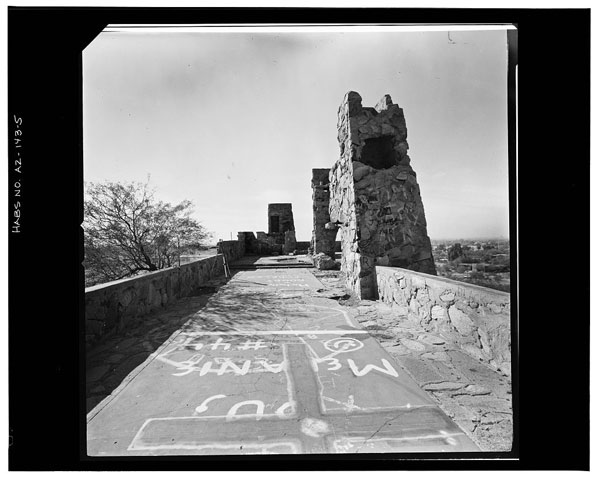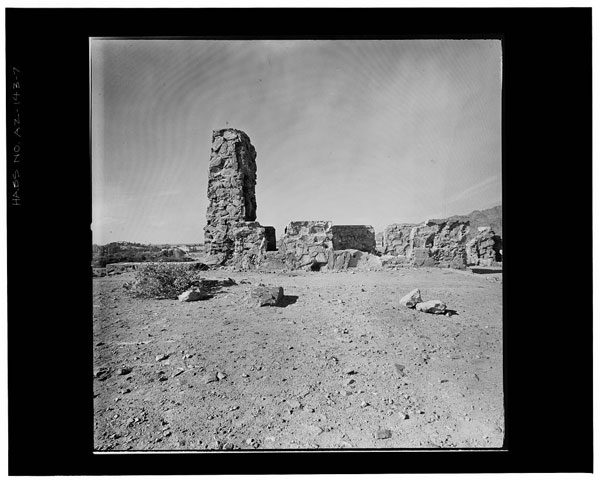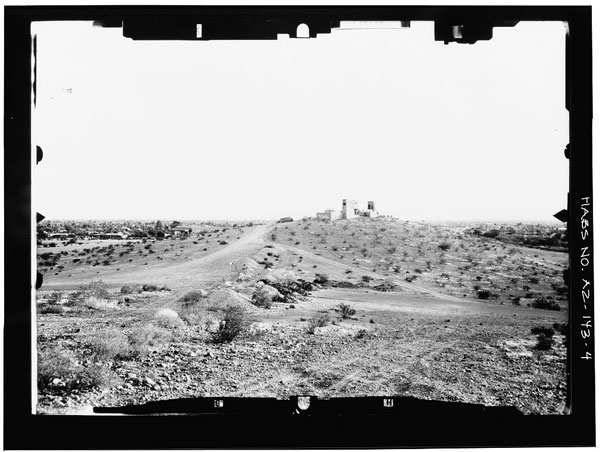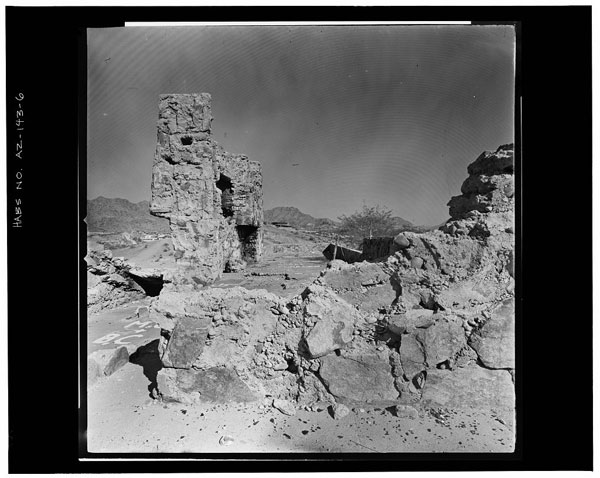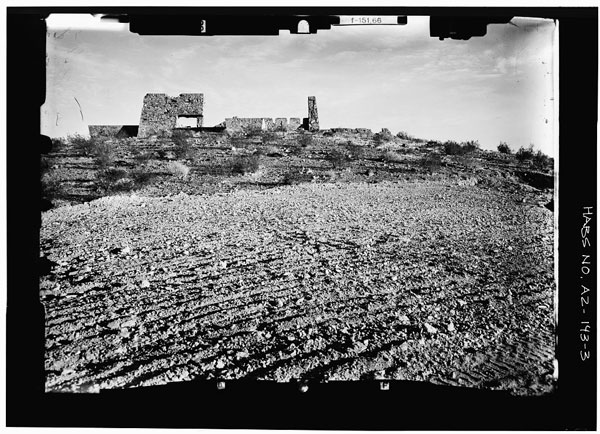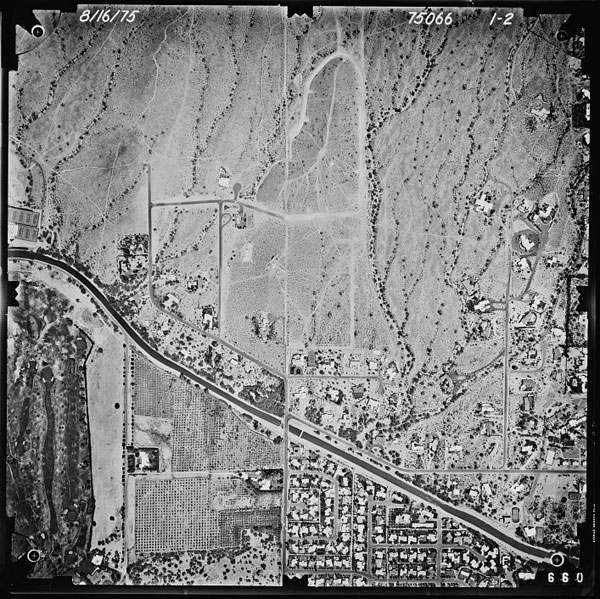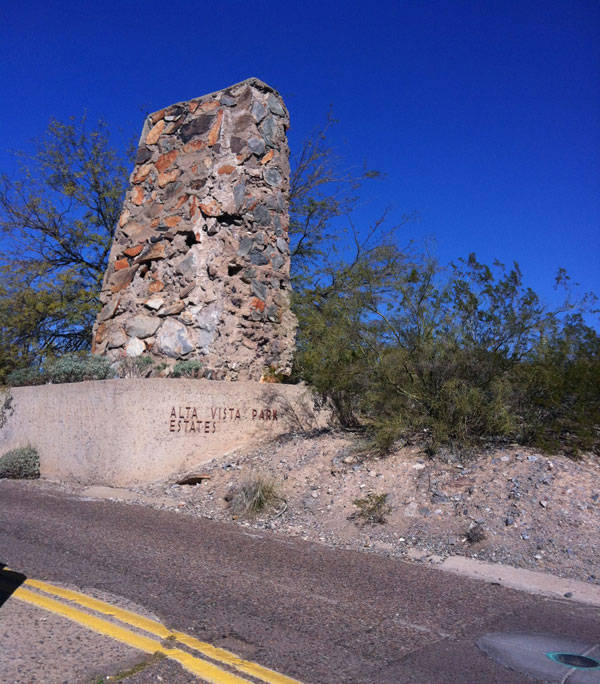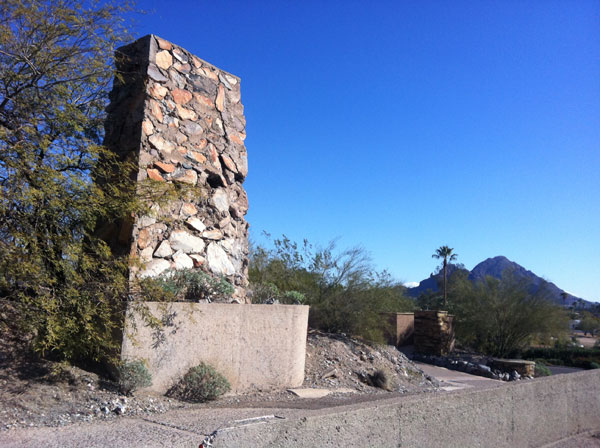 The Pauson chimney in March 2012, shortly before it fell. Camelback Mountain is in the background. Compare to the chinmey intact below.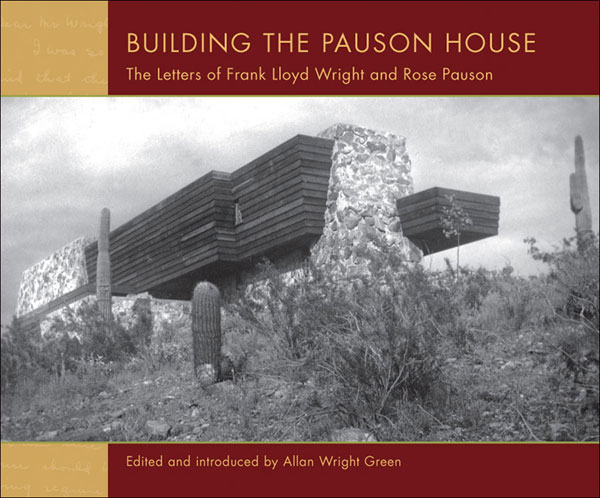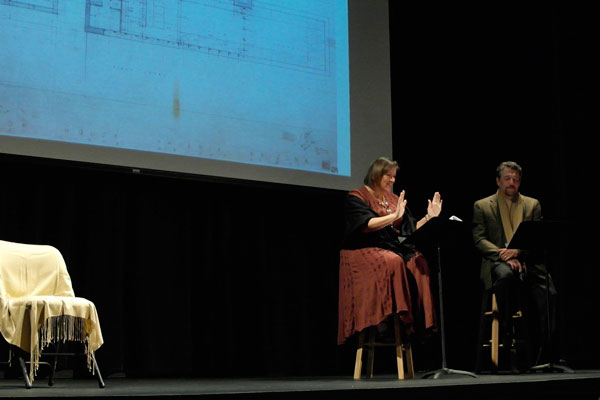 "Words on Fire: The Letters of Rose Pauson and Frank Lloyd Wright" is a one-act play faithfully based on the colorful correspondence between client and architect featured in the book
"Building The Pauson
House: The Letters of Frank Lloyd Wright and Rose Pauson"
. The dialogue runs briskly from passion to animosity with a wit, cadence and thoughtfulness rarely spoken today. "Words on Fire" was debuted by actors Suzanne Pullen and John Genette at a presentation by Allan Wright Green during the Modern Phoenix Expo 2012 at Scottsdale Museum of Contemporary Art.
Modern Phoenix Week 2012 + Home Tour of Marion Estates

Receive advance notice of next year's events!