Modern Phoenix Week 2008 + Home Tour of Village Grove
Receive advance notice of next year's events!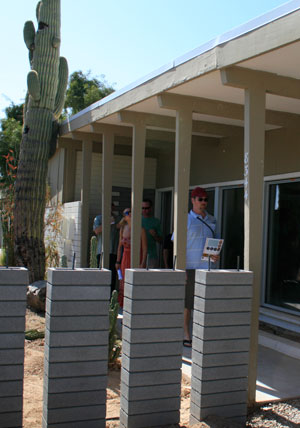 The Linder Residence
50% complete
buildcs.com
In 2007 Richard and Jennifer Linder engaged Joe David with Build Construction Services to consult on their 1961 Allied home renovation. Their goal was to embrace the original bones while improving the home with inspiring colors, graphic text, ultra-clean lines and ecologically friendly choices.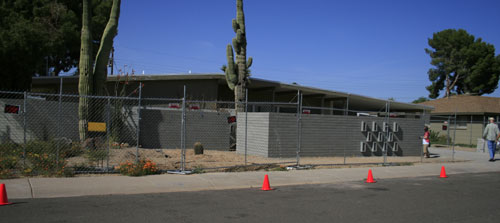 The renovation began with a long list of issues including asbestos tiles, carpeting, poor wiring, no insulation popcorn ceilings and a sludge-filled pool. The improvements underway extend the kitchen over the former back patio to expand entertaining space. The laundry facilities were moved from the garage to the hall area. The master suite was opened up with a glass door leading to the private en-suite garden and large modern bathroom with cantilevered sinks, full glass shower and private toilet. The center bedroom was converted into a travel room and closet space, and the back office/guest bedroom was opened up to the back garden. The kitchen and living room have been combined for cooking and entertaining by moving the kitchen wall and replacing the entire back wall with a large expanse of glass. Designed by Natural Territory, Santosh Rao used bamboo cabinetry as a sustainable sourced hardwood.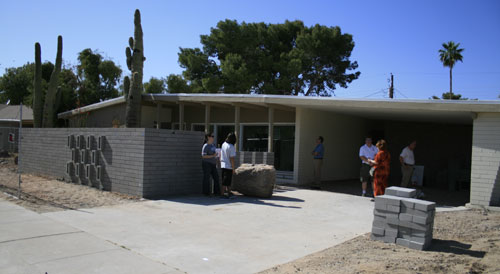 Site architecture is currently underway under the direction of landscape architect Steve Martino and executed by Joe David, Build Construciton.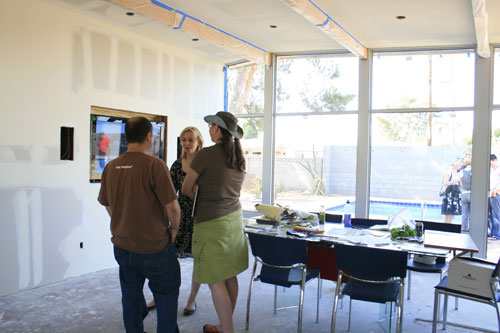 The ecologically friendly home includes a 4.1kw solar panel system delivered by American Solar, recycled glass tile throughout the home, limited use of RO water system, low flush toilets, Icynene foam insulation in walls and ceiling, new foam roof and much, much more. Overall, nearly everything in the home was painstakingly replaced by project manager Joe David. The Modern Phoenix community is invited to come back when construction is complete this summer!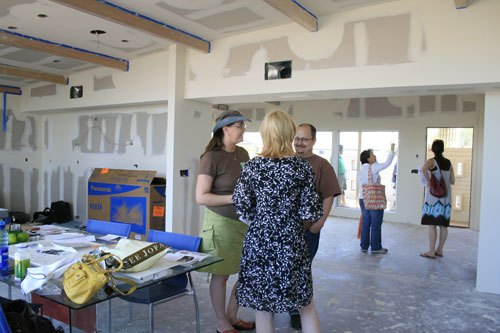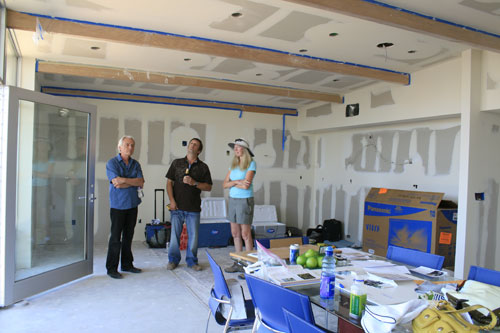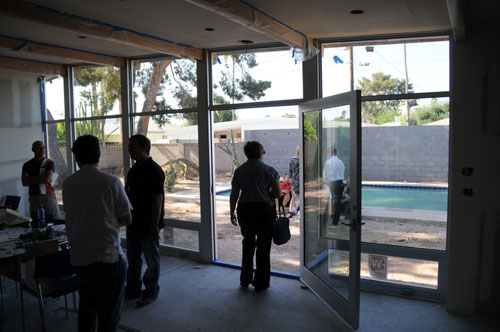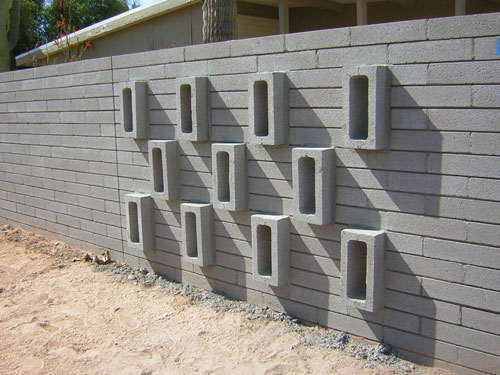 Modern Phoenix Week 2008 + Home Tour of Village Grove
Receive advance notice of next year's events!