The 4th Annual Modern Phoenix Home Tour
Village Grove, Scottsdale 2008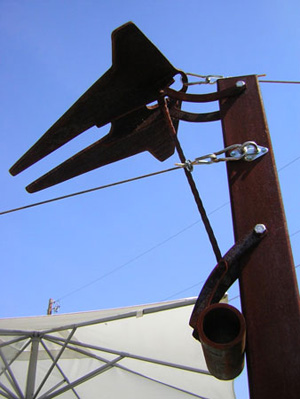 The Hamblen Residence
70% complete
Syncretic Design and TriArcDesign.com
David Hamblen of Synectic Design and Jill Hamblen of triARC architecture & design have been working on their place for 3 years. They were the first owners to inhabit the place in 7 or 8 years, due to rumors of termite treatments that made the place uninhabitable. The home came with two significant additions in the back, adding on a new family room, bedroom and bathroom.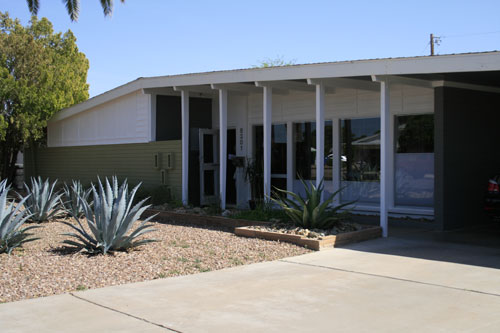 Like many Village Grove homeowners, they too have opened up the wall between the entryway and the dining room, redirecting the flow deeper into the home. The kitchen retains its original footprint, but was opened up and spruced up with red IKEA cabinets.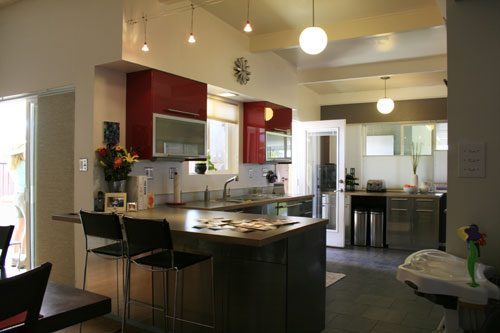 A substandard Arizona Room was demoed to make more room for the pool and spa. The fireplace was restored. Custom steel posts designed by Dave and built by a neighbor, support sun shades over the patio and yard.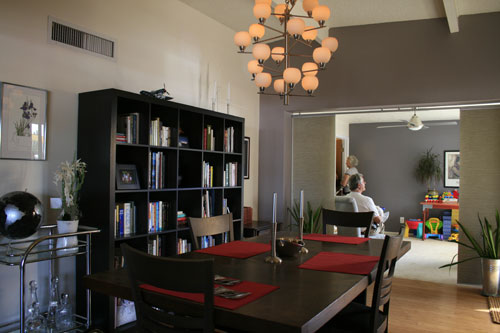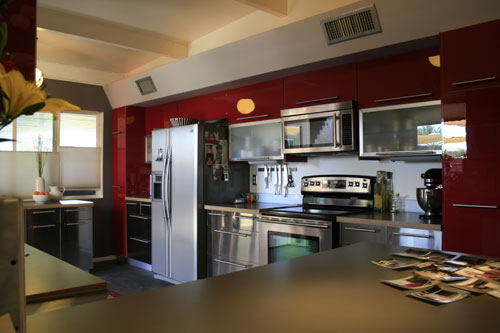 The addition of a mini-modernist toddler to the household makes renovations necessarily frugal and budgeted in investment of time, however future improvements include a front yard patio and renovation of the guest bedroom/office. The cast concrete conversation pit in the front yard is a must-see. Try it out!